Japanese anime nowadays have been flexing a lot among people and is continuously increasing daily. A lot of people are watching animes and liking them for many reasons – facts and personal. Now, if we talk about personal, your priorities and wants can be a little more specific, which can be associated with your personality and personal liking. There exist a lot of personality types. However, today we will talk about MBTI's INTP personality type.
INTP (Introverted, Intuitive, Thinking, and Perceiving) is one of the 16 MBTI personality types. People with this personality type are often quiet and analytical.
An INTP person doesn't stop thinking, and human nature is something that mystifies them.
As a result, they are always curious about how feelings and emotions influence people's behavior, including their own.
Although it's tough to understand personalities but keeping all that in mind, we have prepared a list of anime for the INTP personality type.
There may be some anime you may like as an INTP that you may not find on the list. However, don't be disappointed; animes do not end at number 15.
15. Mirai Nikki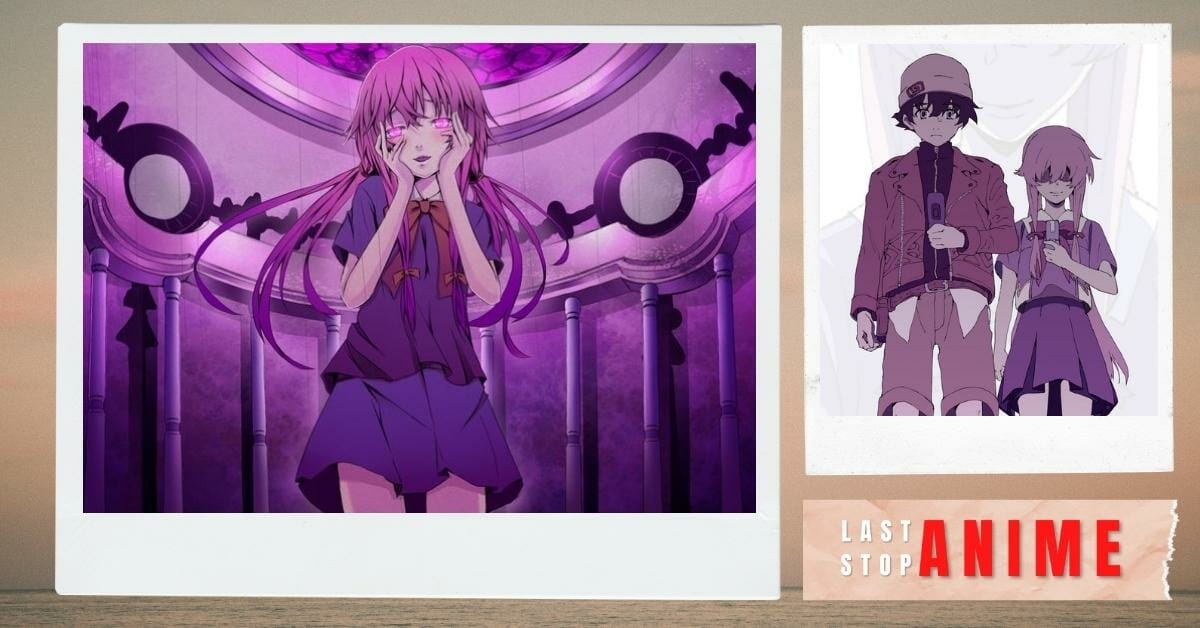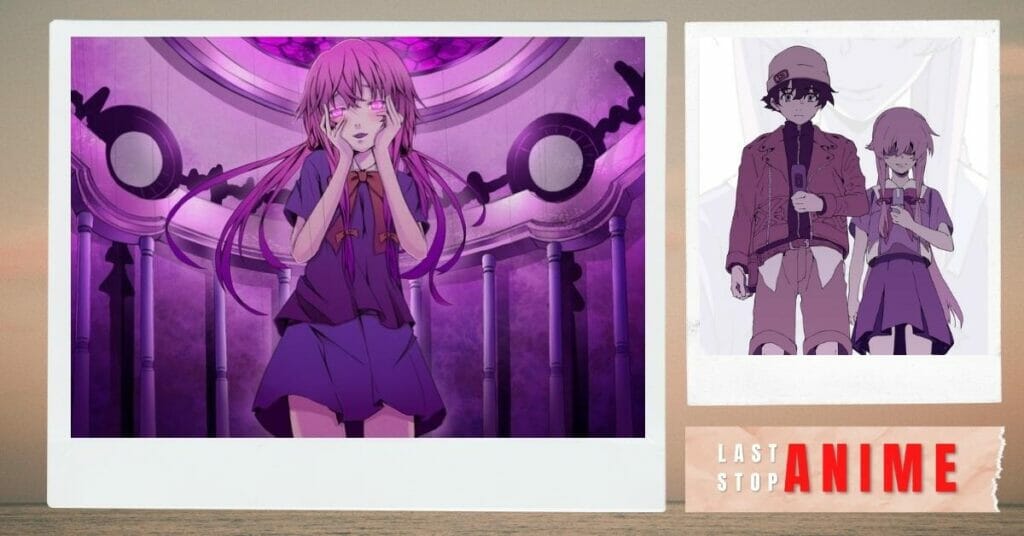 Genre: Action, Supernatural, Suspense
Watch It On: Crunchyroll, Hulu, Funimation
Another survival game anime I thought you might like INTPs. It's a mix of psychological thriller, action, and romance.
As the name suggests, Mirai Nikki, translated to The future Dairy, it's the story of Yukiteru Amano, a young boy who gains the ability to see the future through his personal diary.
He learns that he is not the only one and there are 11 other similar ones. He didn't know that one of his classmates, Gasai Yuno, possessed it.
She, along with him, is forced into a survival game to become the deity's successor.
There they found 10 other participants who had that ability of future dairy. Now they have no choice but to fight and use their cell phones, the future digital dairy, in order to survive and return home.
Mirai Nikki has mixed emotions from fans, so I can't tell if you will like it, but it's worth a try, especially considering the story and the genre.
14. Zankyou no terror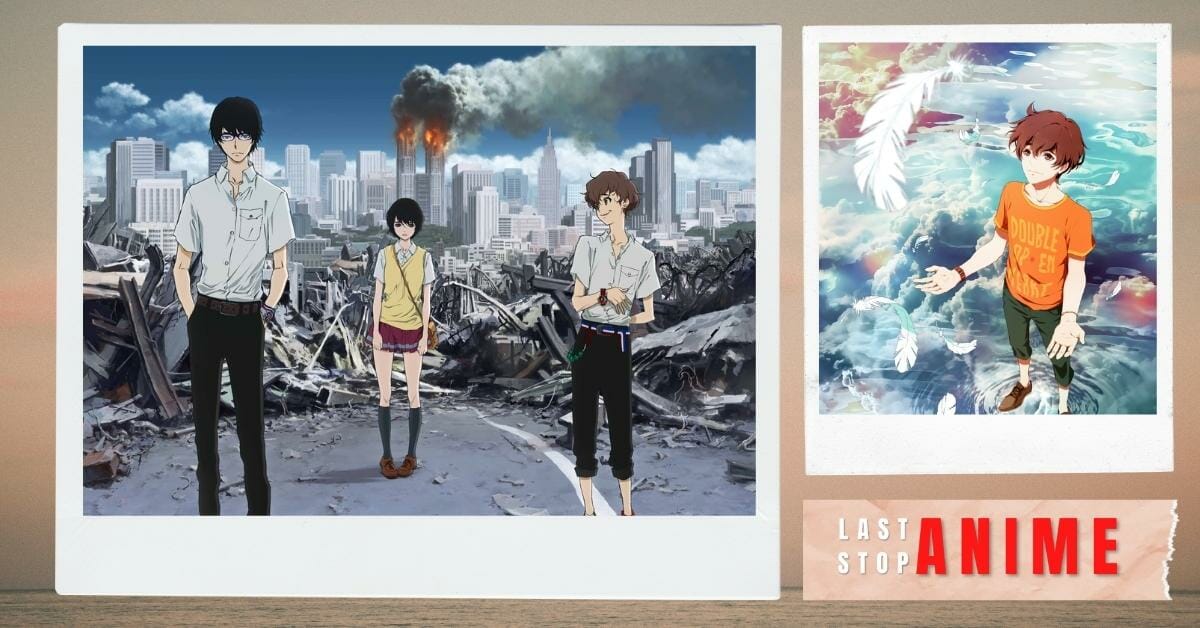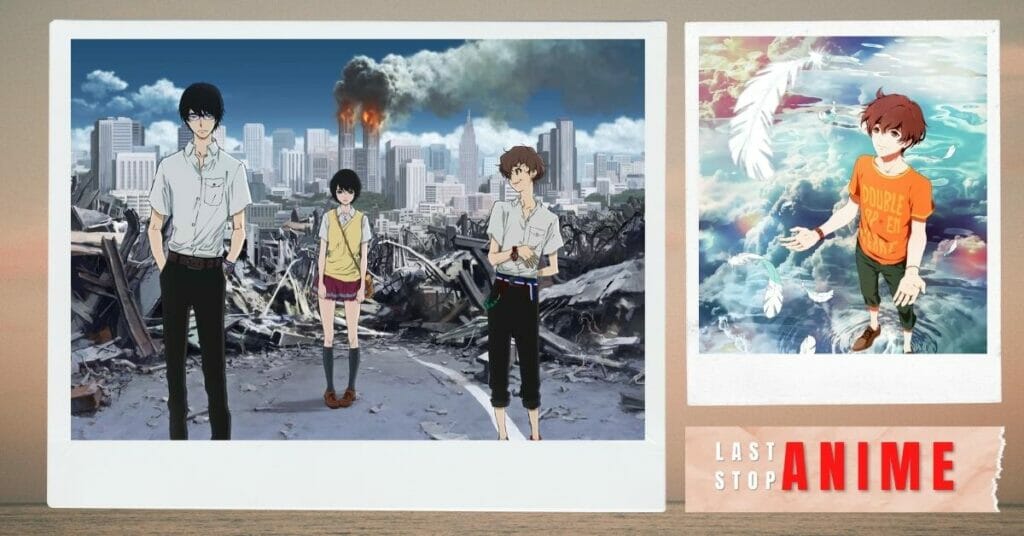 Genre: Psychological, Mystery, Suspense
Watch It On: Crunchyroll, Netflix
Zankyou no Terror is yet another mastering, planning, plotting, and mystery anime with psychological concepts. It's also a perfect anime for the INTP personality type.
It features two boys, Nine and Twelve caused a bombing of the Tokyo Metropolitan Government building. This left the country in chaos, and all the police departments and government bodies indulged themselves in finding the perpetrators and failed to do so.
They have just one clue left behind by the attackers that said "VON" in red on the site of the attack. However, even with that, they were clueless and thought of a terrorist attack.
One day, after six months, a video was released on the internet showing two masked boys calling themselves "Sphinx," directly challenging the police and threatening to destroy Tokyo.
This caused mass panic, and the case was hence given to the best detective Kenjirou Shibazaki.
Now, they are doing their best to find those masked figures, and as for them, they are making the city fall to its knees, hoping to bury their own tragic truth.
Zankyou no terror is filled with relevant themes, especially socio-political conflicts. It reflects upon society and brings out emotions and things to see through. It's a good anime you can give a try.
13. No Game No Life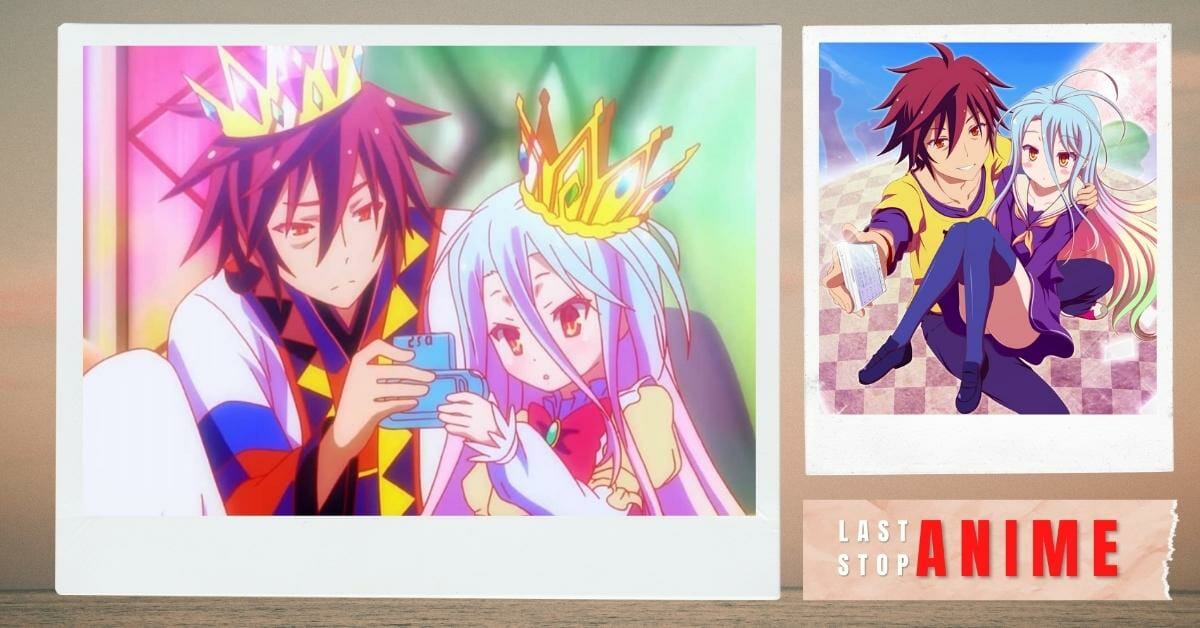 Genre: Isekai, fantasy, ecchi, comedy
Watch It On: Crunchyroll, Hulu, Netflix
No Game no life; as the name suggests, one's life is linked to games. I suggest INTPs out there watch it. You will love it. It's an anime with strategy games like chess which can challenge your mind and soul.
No Game No Life is about two step-siblings, Sora and Shiro, who are high intellectuals and play games all the time.
They find life a dull game too. Until one day, they are transported into another world with a set number of rules. The world is ruled by only one true god, Tet, where everything is decided through games.
There are sixteen races in that world, and the lowest of all is Imanity, the human race with no affinity for magic and always remains at its disadvantage.
As Sora and Shiro, the main characters, are transported, they learn and gain knowledge about the new world. The step-siblings aim to bring different races together and hence try to become the new ruler of the mysterious realm by playing games.
This very interesting anime is highly recommended. Apart from its good story, you will love the unique and different art style with vibrant colors to please your eyes.
Another perk is that it's a short 12-episode anime to watch.
12. Yuukoku no Moriarty (Moriarty the Patriot)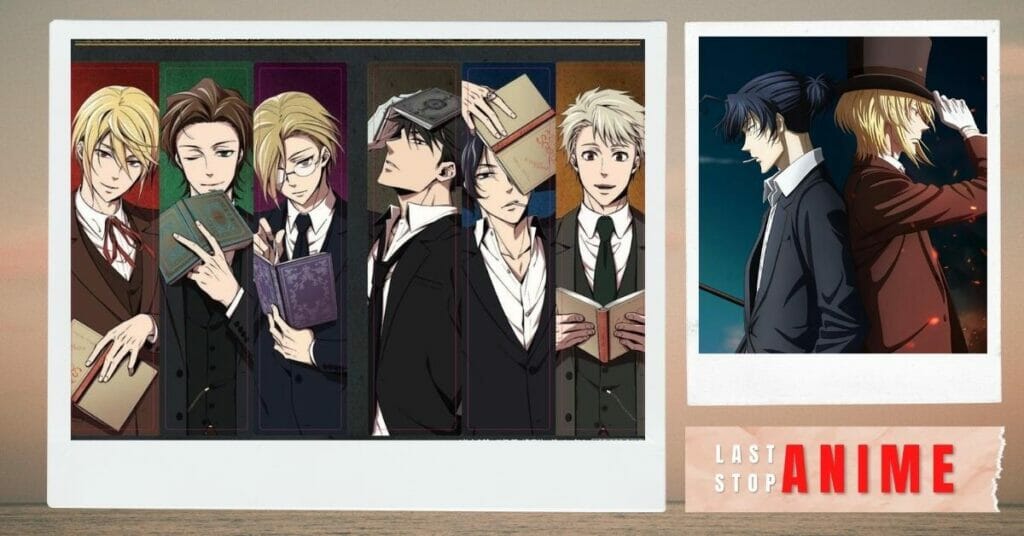 Genre: Psychological, Mystery, Suspense
Watch It On: Crunchyroll, Netflix
Yuukoku no Moriarty is a strategic and psychological anime; hence is recommended for INTP personality types. The characters are brilliant, especially James William Moriarty and another figure I can't reveal, exactly your type.
So the story is of the 19th century when Great Britain has become the greatest empire with aristocracy running wild in the system. James William Moriarty, the second son of the Moriarty family, is a prodigy child, highly intelligent, and a very tactical mastermind who becomes a maths professor only at the age of 20-21.
Being like that, he is quite famous. He lives a noble life but deeply hates the current system and wants to destroy it. Sometimes, he becomes a consultant to common people and helps them.
However, no one knows what lies in the shadow of that child. Only he and his two brothers, Albert and Louis, know and will do anything to change this nasty world, even if blood must be spilled.
It's interesting to see the brothers maintain order in the shadows. It's impressive to see William using his brain and skills and making up strategies here and there.
Yuukoku no Moriarty is filled with crime, mystery, and thriller, and I am sure you must be up for that stuff!
11. Erased
Genre: Psychological, Mystery, time travel
Watch It On: Amazon, Crunchyroll, Hulu, Netflix
The genres erased share are perfect for INTP personality types. By time travel, if you think it's going to be like Steins;Gate, you are probably wrong as Erased has its own essence.
Unlike any other time travel animes, it focuses more on the mystery factor. So I think it makes it quite well for you.
The main protagonist, Satoru Fujinuma, after gaining the power of 'Revival,' can go back in time to save many lives.
Satoru finds himself going several minutes back, but when he is wrongly accused of murder, he is sent a long back to 1988, 18 years back, when one of his classmates was abducted and murdered.
Soon, he realizes they may be connected and tries to make things right. So, to solve his own mystery, he must solve his classmate's murder and save her.
It's a mystery and detective shows that you will absolutely love. The art is very likable and appreciated by fans, along with additional special effects like 'Revival,' which is shown by blue butterflies flying around.
Erased is an enjoyable 12-episode anime you must watch.
10. The Promised Neverland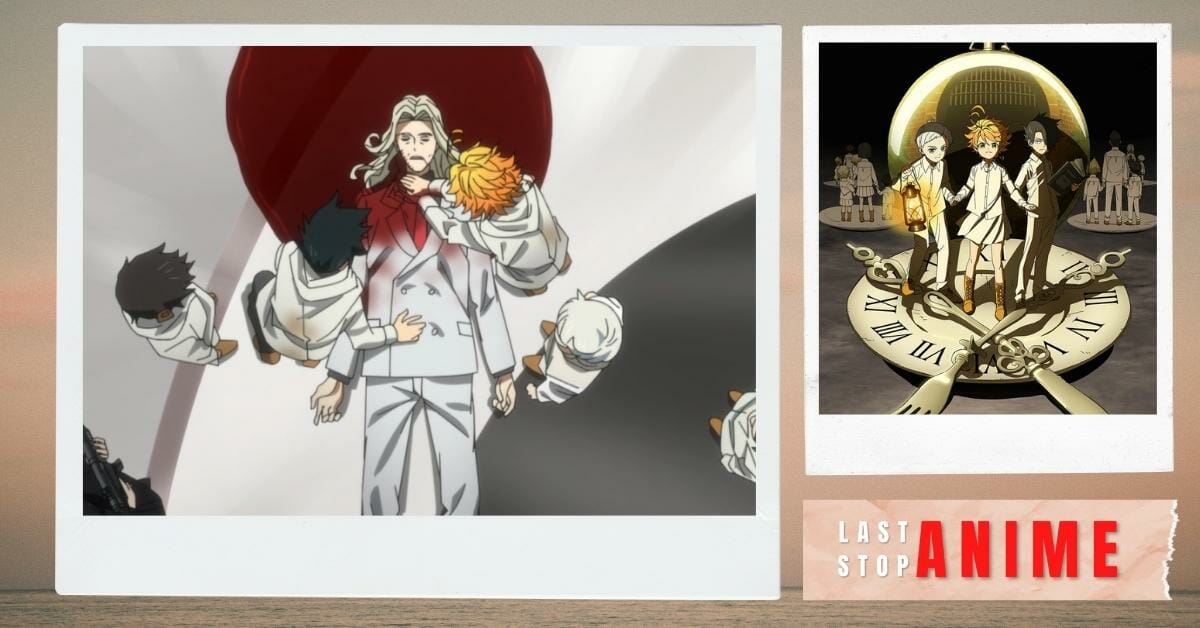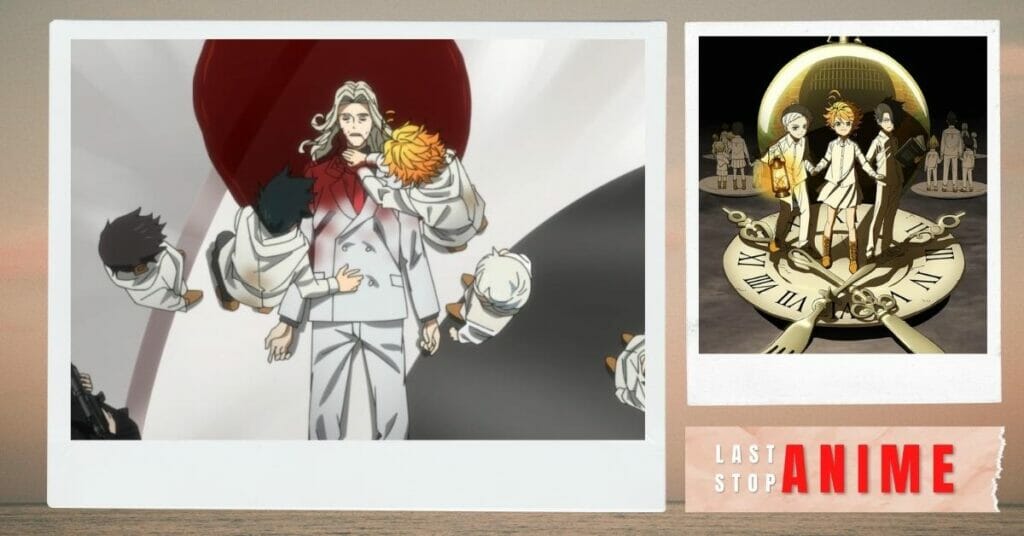 Genre: Psychological, Mystery, Suspense
Watch It On: Crunchyroll, Hulu, Disney+, Netflix
The Promised Neverland is awesome anime, and I am sure it will be very enjoyable for INTP personality types.
I know it features children as the main protagonist, but I can assure you it's not childish. These children are intellectuals. They're very talented and highly skillful.
The story opens up in a secluded area where there's a Grace field House with orphans living happily with their "mama," Isabella. Isabella is very kind to the kids and takes care of them.
The children have all the freedom to wander and play outside as long as they don't go far. Every once in a while, a family comes and adopts a child. However, others never heard from any children adopted.
The three oldest children get suspicious and try to uncover the harsh, cruel reality of Grace Field, where they grow up with love and care.
The promised neverland is filled with thrilling psychological events. The anime adapted manga well and gave anime a dark atmosphere with good art and music.
It captured the expressions very well. Great work by Cloverworks studio. It's a highly recommended anime that can make you complete in one sitting.
Another recommendation is to switch to manga after the first season, and this is also the reason why I didn't place it more above.
9. Death Parade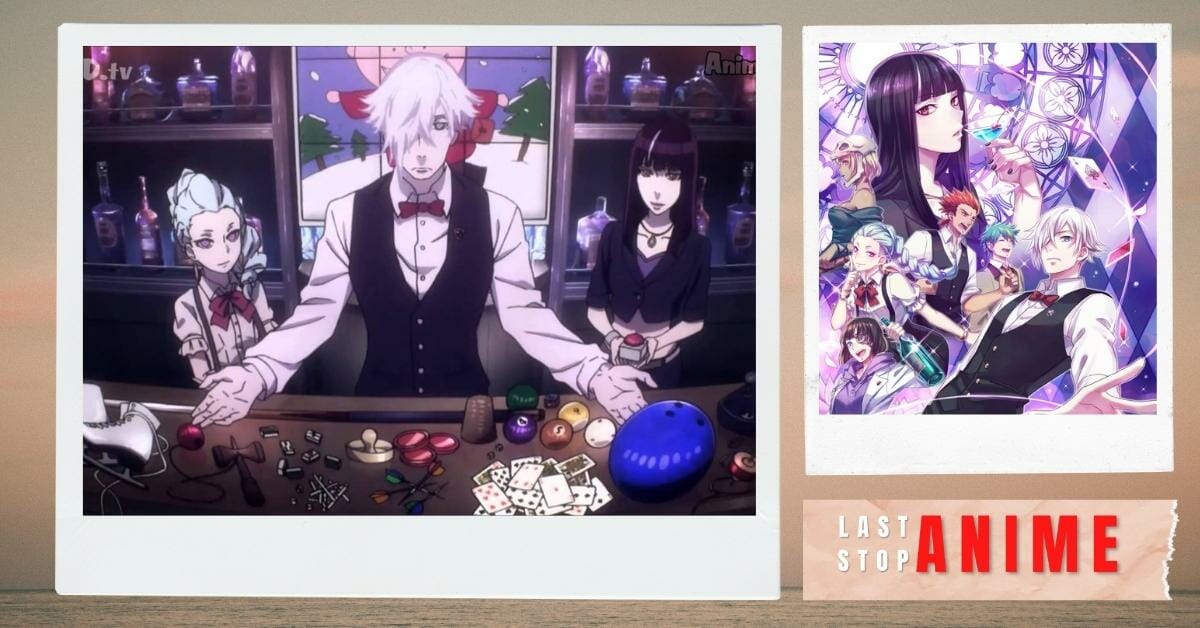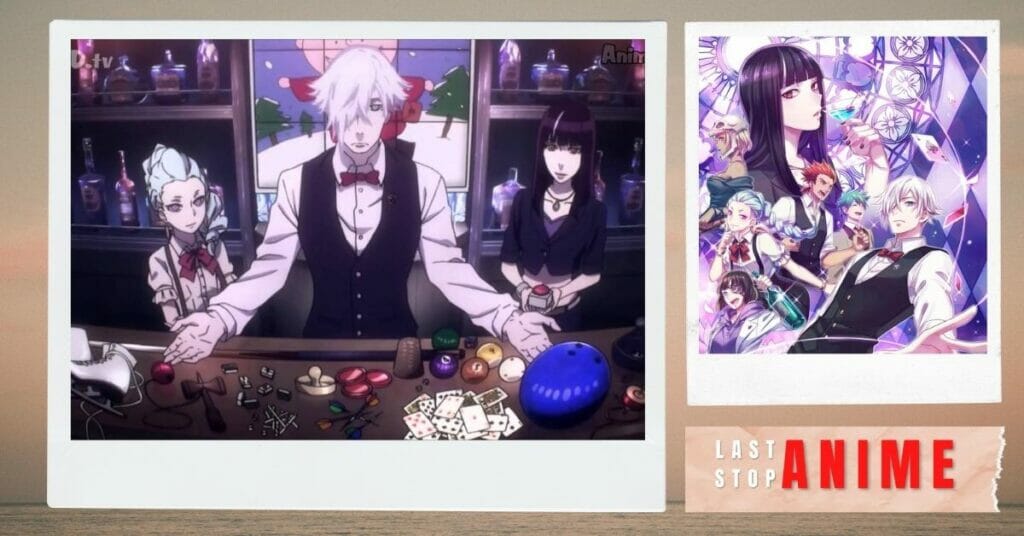 Genre: Psychological, Thriller, supernatural, Suspense
Watch It On: Crunchyroll, Hulu, Funimation, Netflix
Another dark fantasy anime filled with chills and thrills. It's a great show for INTPs because it reflects upon different human beings and actions in a very interesting way.
It may sound very simple when I say that there's an enigmatic figure Decim who is arbitrary of the bar Quindecim who passes judgment on the people coming to that bar and decides if they will be reincarnated or be sent to a void, never to be seen again.
However, this simple setting is not that simple for the people coming inside. First, people come in pairs, two people at a time, who are died at the same time.
Second, they are challenged into different life-threatening games by Decim, where they are bound to confess their sins and deep dark secrets of their lives, which further helps him to pass his judgment.
And third and foremost, the people coming inside don't know that they die or they will be judged here. Whether a person wins or loses, they reveal their morality as the game becomes intense.
Death Parade is an episodic anime that gives the viewers room to breathe, think and process what they saw.
Death Parade is a very dark anime that brings out many emotions that can be overwhelming, where emotions and feelings are included, INTP does want to interfere there.
8. Parasyte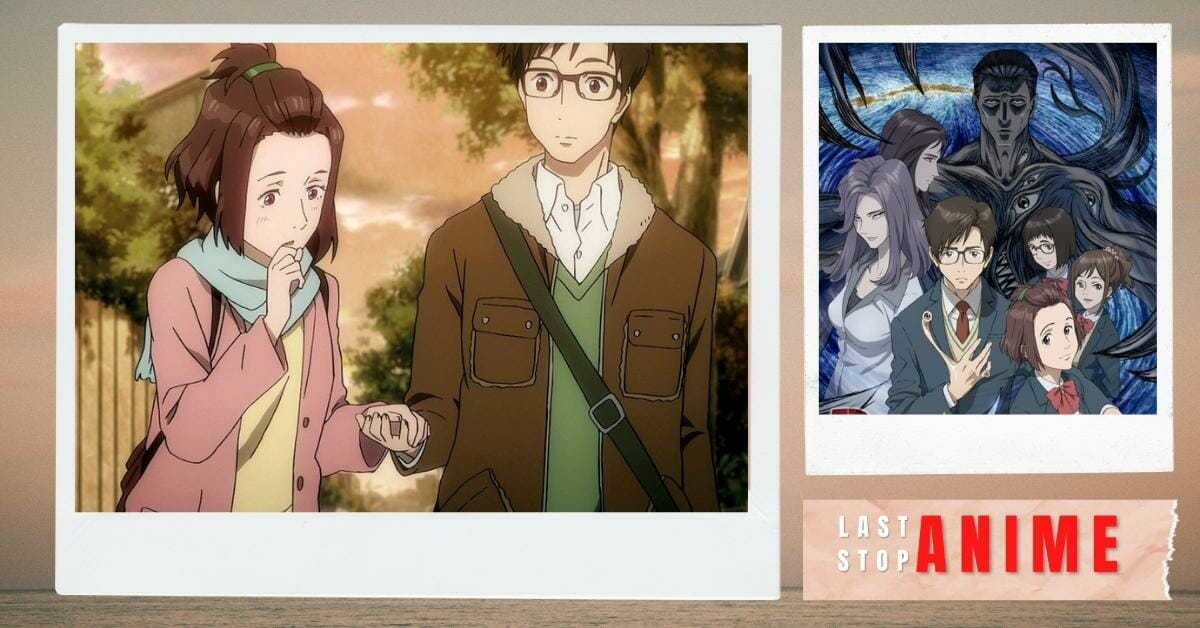 Genre: Action, Horror, Psychological, sci-fi
Watch It On: Crunchyroll, Hulu, Funimation, Netflix
Being sci-fi and psychological, there is no way I would not have recommended this dark fantasy anime.
It's a very clever, interesting, and good combination of science-parasitic concepts in an anime. It also has some deep dark hidden concepts within the philosophical plot, which you may like being an INTP.
Like parasites who live upon other species, an invasion of creatures called Alien serves that concept here. These aliens attack and invade the human mind and control them as they wish.
They feed on the human hosts' anterior parts resulting in their deaths which they don't care about. Not just that, they control their body according to their will as well, morphing them into blades and all to create a massacre.
A high school scholar, Izumi Shinichi, is also attacked by one of the parasites, whose name is Migi. However, it fails to take over his brain and ends up in the boy's right arm.
Due to this unusual incident, Migi is dependent on Shinichi for its survival and hence in return, gives him all the information about parasites to fight them.
Parasyte is a very interesting, entertaining, and fun anime. Parasyte has various themes and is quite a thought-provoking anime, along with the action.
7. Psycho-Pass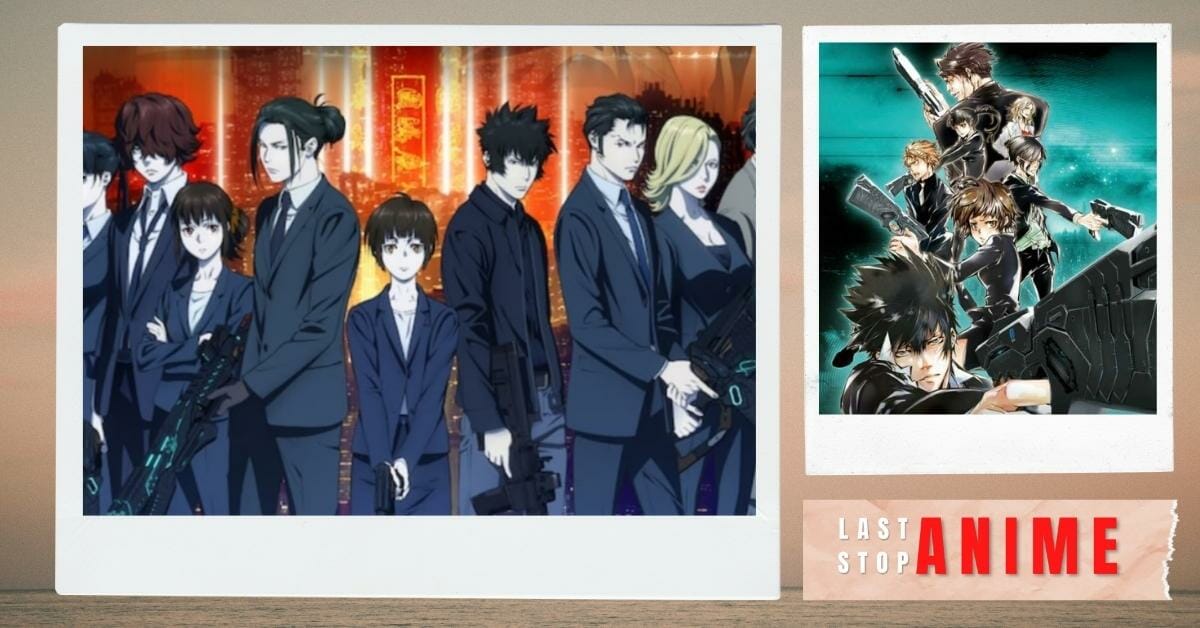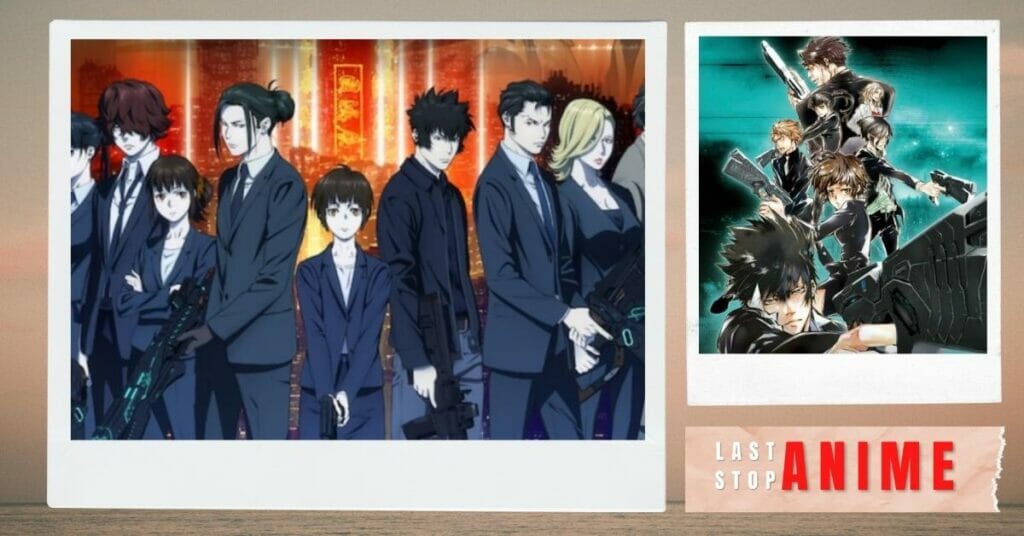 Genre: Psychological, Detective, sci-fi, Suspense
Watch It On: Crunchyroll, Hulu, Funimation, Netflix
Psycho-pass is an anime that provides an observation of human morals, psychological concepts, and fluctuation of emotions and can change our outlook on life itself.
Now, the mentioned reasons can be a gold mine for INTPs; hence, I recommend it. It's highly analytical and based on science.
The concept that psycho-pass share is very unique and different. It talks about Japan's 22nd century, where a new Sibyl system runs.
According to this system, a person's threat level or sane level to commit a crime is determined by examining their mental state and recording it on their "Psycho-pass."
Once the "Crime-coefficient" index is too high, they are pursued by Inspectors and their hunting dogs called Enforcers. This is how peace and order are maintained in that place.
Akane Tsunemori is a young woman who strongly believes in justice. She fights the enemies with an Enforcer, Shinya Kougami.
Akane learns that the Sibyl system's judgments are not as perfect as everyone thinks and starts questioning the meaning of justice in an already corrupt system.
This anime is very interesting. Being psychological, it has some very good written characters, which is one of its perks.
The animation and art style of the anime is really praise-worthy, along with the music and voice actors. This anime is totally for you, INTPs. Give it a try, and you won't regret it.
6. Code Geass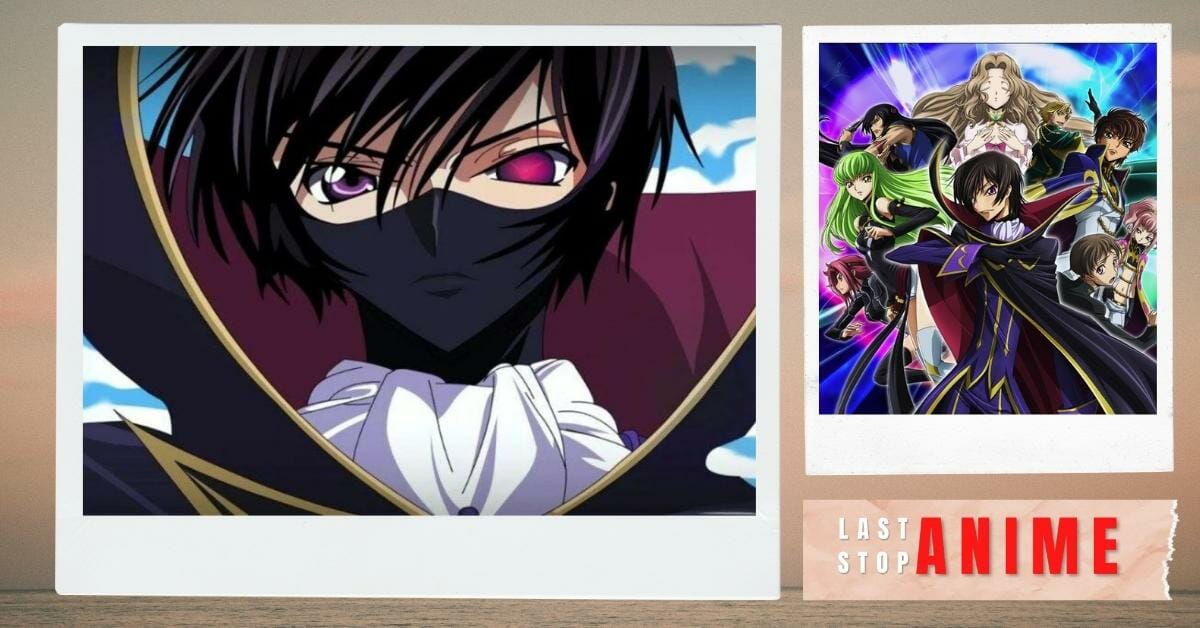 Genre: Action, sci-fi, mecha
Watch It On: Crunchyroll, Hulu, Funimation, Netflix
Code Geass is one of the most recommended anime. Anime fans do believe one should watch it at least once.
I recommended it to INTPs solely on the fact that Lelouch Lamperouge is a character, the main character with big brain cells who dominates the story.
Code Geass was set in 2010 when the Holy Empire of Britannia established itself as a dominant military nation, starting with Japan, which was renamed area 11 after its defeat.
However, they aren't ready to surrender and show resistance against them to regain independence.
Lelouch Lamperouge, a Britannia student, is caught up in their crossfire but fortunately escapes and meets a mystical girl, C.C.
He gave him some power of absolute obedience. With that, Lelouch starts his journey as Zero, aiming to take revenge upon Britannia once and for all.
While starting Code Geass, you may not like the art or the animation. You may also find the first episode quite underwhelming but trust me, it's worth watching.
You will not be able to stop from the second episode. With the proceeding episodes, the art style and animation also start improving.
You will love it as anime fans love Lelouch, who is still talked about and is still number one on most favorite characters on MAL (a fan-voting site).
5. Steins;Gate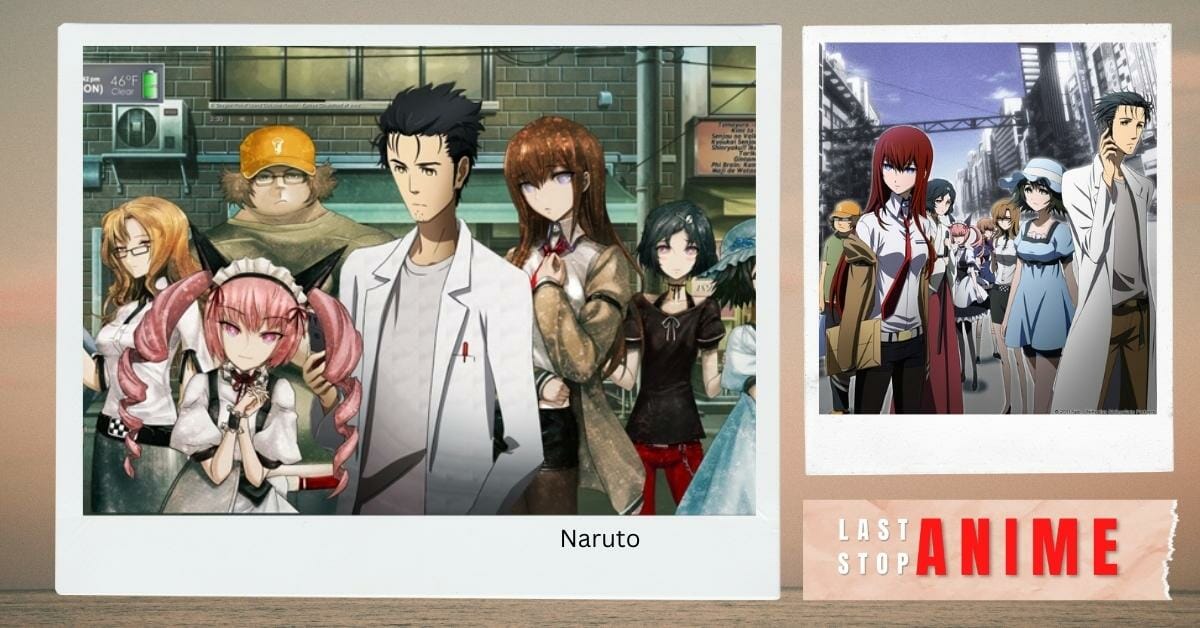 Genre: Psychological, suspense, Sci-fi, time travel
Watch It On: Amazon Prime, Crunchyroll, Hulu, Funimation, Netflix
Steins;Gate is one of the best Sci-fi or time travel anime. It's one of the must-watch anime not just for INTPs but for everyone.
This anime is very praised, and, surprisingly, it never loses its position in the top 5 anime on MAL (a fan voting site)
It's very complicated to recite a synopsis for you but Steins;Gate opens with an eccentric scientist Okabe Rintaro who calls himself a mad scientist.
Okabe always aimed for big and wanted to create something beyond human psychic powers.
He, along with his roommate and very precious best friend Mayuri Shiina and his best friend Itaru Hashida, an exceptionally great hacker, made a "phone microwave" that turns banana's into green jelly.
However, the very first strange events turn happened when Okabe attended neuroscientist Kurisu Makise's conference on time travel.
This leads him to believe there's something more with the phone microwave, and as the events, time, and experiment go on, they progress with the phone microwave.
However, they draw some attention to an evil organization, "SERN," which puts Okabe and his friends in danger.
It's a highly recommended anime with great characters that you should watch. It's nothing like other time travel animes, and you will enjoy it a lot. The characters are very loveable and funny.
4. Naruto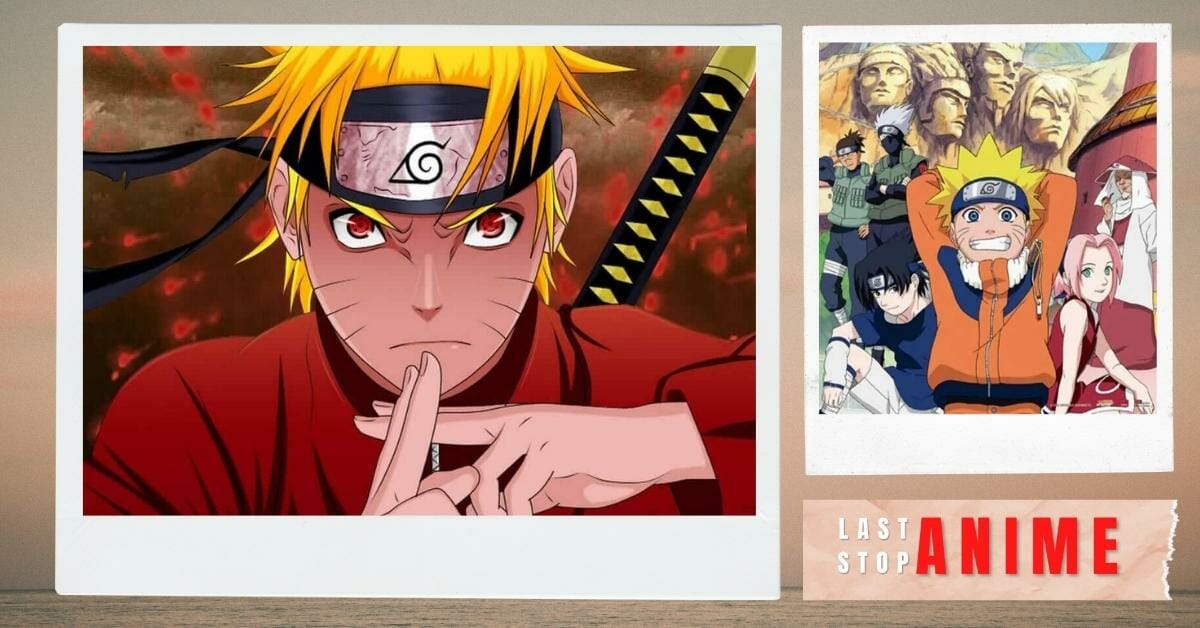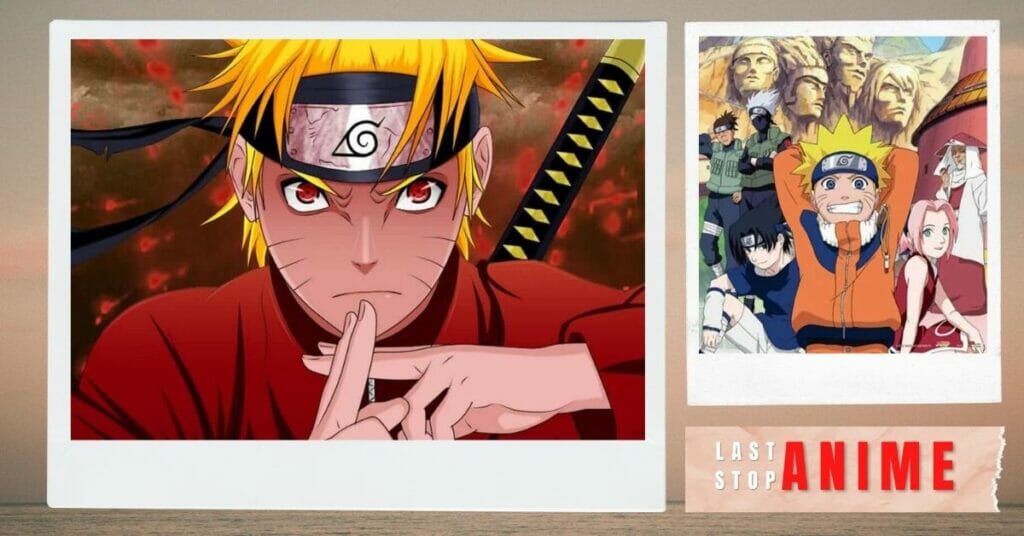 Genre: Action, Fantasy
Watch It On: Amazon, Crunchyroll, Hulu, Netflix
Naruto is quite a different anime. Being an INTP Personality Type, you will enjoy the show very much. Some might say it should not be on the list, but it should. It's one of the legendary anime for a reason.
Today's generation fails to understand this anime, saying they didn't find it that amusing. Let me clear this thing up, it's very deep and with realistic and relatable themes and characters that might not be understandable for some ages.
It's an inspiration and influence for almost every shonen and seinen anime that came after that, leading to modern times.
It's a tale of Naruto Uzumaki. At the time of his birth, the hidden leaf village (Konoha)was attacked by nine tails which were then sealed into him by the fourth Hokage at the risk of his life to save the village.
However, the small boy never had a father or mother. He was always hated by others because the incident happened years ago.
Naruto has always been a hyperactive knucklehead ninja who aims to become Hokage to gain the recognition and respect he deserves. This is his journey where he finds precious caring friends and deadly foes.
This anime is one of the "Big Three." If you haven't watched it, you have missed out on something big.
Naruto preceding Naruto Shippuden built-ups the story, and then, Naruto Shippuden starts unfolding various events that will surprise you. Masashi Kishimoto, this anime's manga writer, was incredibly talented in their work and wrote a story beyond words.
This anime represents the mystical human nature in every possible way through its characters.
So it's really a very great match for you INTPs. In addition to its extremely well-written characters (heroes and villains), it is very enjoyable. It has one of the best soundtracks and the best voice actors.
3. Attack on Titan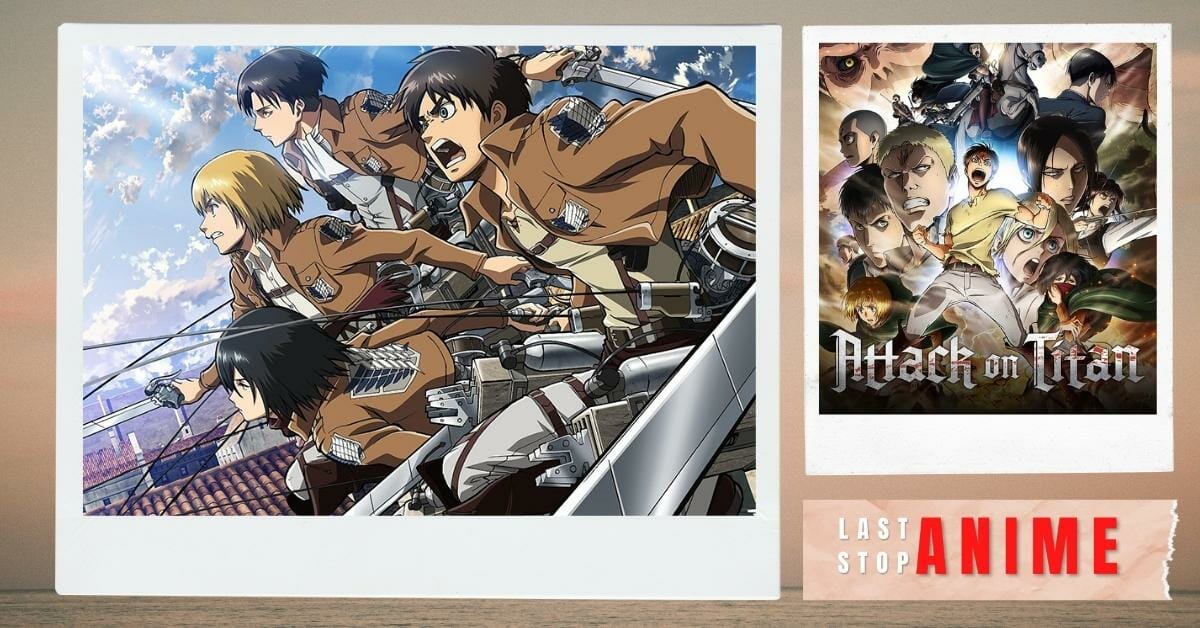 Genre: Action, Dark Fantasy, Apocalyptic, and post-apocalyptic fiction
Watch It On: Crunchyroll, Hulu, Disney+, Netflix
If we are talking about an analytical type of personality, attack on titan is yet another anime perfect for them.
Shingeki no kyojin, going by the English name attack on titan, is a flawless masterpiece, perfectly intertwined with many dark social elements of reality into the story without interrupting the plot.
Attack on titan may seem very simple when you start watching it, but it gets denser once it starts to unfold and reveal things one may never have imagined.
It open ups in an era where humankind is feared of big abnormal creatures known as titans. Humans are forced to live in a definite space within walls from the past, built years ago to protect humans from these titans.
These walls have been serving their purpose right until one day, one of the outer walls was breached by a very big colossal titan.
Eren Yeager, who witnessed a horrific personal loss, decided to kill them all and joined the survey corps. This elite military unit aims to fight and slaughter titans outside the walls to restore humanity.
With his childhood friends Mikasa Ackermann and Armin Arlert, Eren joins this brutal war.
Attack on titan starts with this kind of simple story which takes very interesting and surprising events as it proceeds.
Hajime Isayama, the writer of singeki no kyojin, has written it with exceptional talent, nothing less, nothing more, everything to the point and where they are meant to be.
Characters are worth mentioning as they were written so perfectly. There are a lot of characters, and all of them are well-described and well-written, with great character development, especially the main character.
Wit studio and MAPPA, who adapted the manga, have done an awesome and praise-worthy job with animation and art style. It has one of the best animations, music, and voice actors.
2. Death Note
Genre: Psychological, dark fantasy, Supernatural, Suspense
Watch It On: Crunchyroll, Hulu, Netflix
For INTPs, Death note is a perfect anime, with fan favorite L Lawliet being an INTP character himself. It's very unique and one of the best anime of all time.
The story starts when a sadistic, bored death god, Ryuk, drops his death note one day.
A 17-year-old highly brilliant student, light Yagami, picks it up and uses it out of curiosity, leading him to his first kill.
Well aware of god-like power, Yagami Light starts killing criminals in the name of justice and cleaning the world.
With many mystical deaths going around, no one is qualified for Light's intelligence which remains in the shadows by the name of Kira.
So, a mastermind detective, L Lawliet, comes into play. But, as Light's and L's brilliance clashes, the grand chase turns into an intense battle that can only end with either one's death.
Written by Tsugumi Obata in a highly appreciative way, Death note is a must-watch anime. It has an amazing story, with Light and L being two of the best-written characters of all time.
The anime is adapted by Madhouse, providing it with the best voice actors, music, and art. It is one of the legendary anime since its release.
A small disclaimer, we are talking about anime and not the Netflix adaptation.
This Netflix adaptation has a lot of changes of its own which distract and disrupt the story, characters, and main points and themes. Death note fans who were excited about this adaptation were highly disappointed.
1. Monster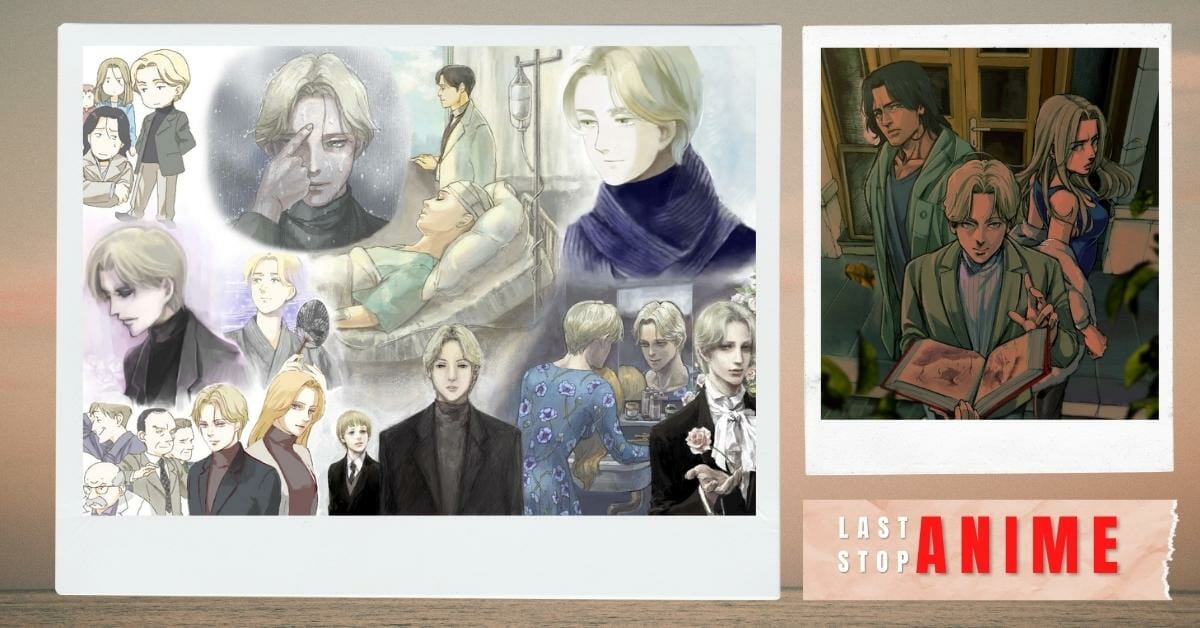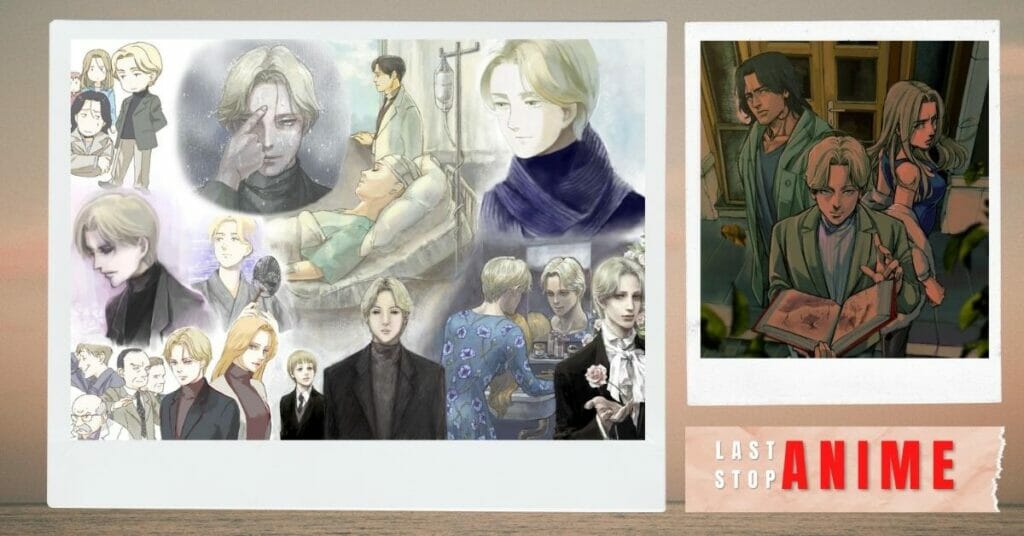 Genre: Psychological, Mystery, Suspense
Watch It On: Amazon, Netflix, Youtube
Monster is the first word that comes to mind regarding psychological anime and psychological first when we think of INTP. Then, mystery, suspense, crime, human behavior, and monster have it all in one.
The story of protagonist Dr. Tenma, a brilliant neurosurgeon, struggling to fix what's broken in this world. Just one incident in his life trapped him in a rat trap.
This started when Dr. Tenma performed surgery on a famous performer rather than a poor immigrant worker on the hospital's director's call.
They praised him, but the latter person died, sending Tenma into a crisis of conscience.
Again when a similar case arrived after some time, Tenma stood on his grounds and performed surgery on a small boy named Johan Leibert instead of the town's mayor.
That's where Tenma's perfect life ended. In 74 episodes, Dr. Tenma corrects his mistake by saving the boy.
In the process, he and whoever he encounters are exposed to the shocking realities of the great world.
Monster is a classical and chilling anime rooted in the dark realities of life. Written so masterly by Naoki Urasawa is something you will love.
Not just the story but the characters are incredibly well-written as well.
And Johan Leibert is one of the best antagonists in the history of anime and one of the fan-favorite villains of all time. His name is enough to bring chills to the spine.