The essence of an anime is its soundtrack. Consider One Piece and its Thriller Bark storyline. For "Bings Sake," the anime encourages the audience with strong fervor after the anime is knee-deep in the storyline.
An anime would only be complete with its music, which may reveal previously unseen elements underneath the action and images. Even the characters in an anime series might feel unfinished without the right soundtrack to complement their activities.
The music in an anime is undeniably as significant as the drawings, narrative, director, and other creative elements. The soundtrack in every particular anime is as different as the plot's complexity and character variation, but it may frequently appear more shocking.
An anime only completely comes to life once the music is added to the mix. It's such an important aspect that an anime's soundtrack is sometimes regarded as its character. Music in anime shows is sometimes underappreciated, but when it resonates with the correct content, it's an incredibly sublime experience.
Motion, colors, and sound distinguish anime from manga; anime not only adds voice to characters and sound effects but also gives the animated realm style and depth, opening a new sensory experience.
Audiences sometimes pay attention to the musical score, but when it's good, it electrifies the images and gets us directly in the feels, making us worried or revved up, shout with joy or cry our eyes out.
Some of those OSTs (Original Soundtracks) linger with us long after the anime has ended, reviving emotions from certain episodes, echoing inside viewers, and obtaining new, personal meanings.
These soundtracks are the anime's lifeblood, encapsulating the spirit of its world and tale and bringing them to life beyond the visual screen.
What Are Anime Soundtracks?
Anime song (anime songu), commonly abbreviated as anison, is a music genre derived from Japanese pop music.
The theme, insert, and image songs for anime, video games, and audio drama CD series, as well as any other song published specifically for the anime market, including music by Japanese voice actors, are examples of anime songs.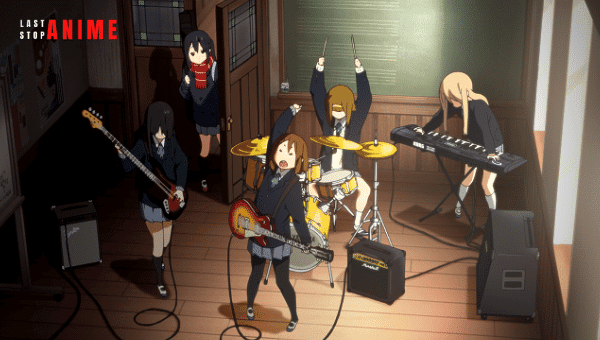 The anime music genre emerged in the 1970s. It eventually appealed to the general population when major musicians began recording songs as anime series tie-ins.
By the 1990s, firms formed record labels to compose anime music solely for their shows and performers. Beginning in the mid-2000s, the growth of voice actors led to increased market interest in the genre.
People who primarily sang theme songs for anime were known as "anime song singers" during Japan's economic expansion in the 1970s.
Despite the vocalists' lack of public appearances, theme songs from the anime series Mazinger Z, Space Battleship Yamato, and Candy Candy became well-known to the Japanese public, even beyond fans of the shows.
Simultaneously, Mobile Suit Gundam voice actors Toshio Furukawa and Toru Furuya earned a lot of female popularity through Slapstick, a vocal unit comprised of voice actors from the anime dedicated to its theme songs.
While anime soundtracks originally used the names and settings of the series on which they were based, this resulted in the lyrics of anime songs being centered on the characters' thoughts and feelings for more universal appeal and context outside of the original animated work.
15) Yarichin B Club
Ogeretsu Tanaka's Yarichin Bitch Club is a Japanese web manga series written and drawn by him. Yarichin Bitch Club has been self-published on Pixiv since 2012, and Gentosha released it in print in 2016.
Grizzly also created two unique animated videos for the webcomic, published on direct-to-DVD in 2018.
The ABL (boys' love) show is famous worldwide among anime fans, and its soundtrack got a lot of publicity from social media platforms. The meaning of the soundtrack is interesting too.
In the BL anime world, Yarichin B Club's anime original soundtrack, Touch You, is known to have the best music score and is internationally known.
Takashi Tono is a freshman transferred from Tokyo to Morimori Academy, a private college prep boarding high school in the highlands.
Soon after his arrival, he befriends Kysuke Yaguchi, a member of the soccer club, and encourages Tono to join him.
Tono's lack of interest in sports compels him to join the most peaceful of all clubs: the photography group.
However, the photographic club is different from what it appears since the members' tasks include doing extreme sports with other school students.
14) FLCL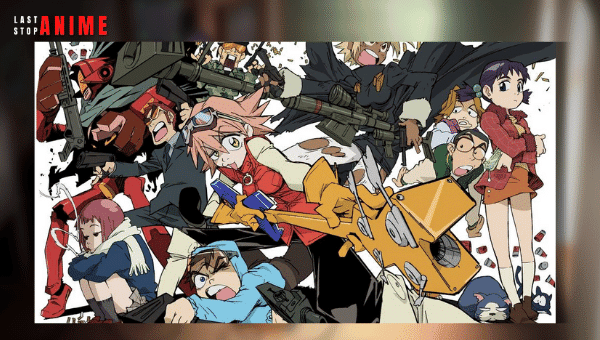 FLCL is a blast of enchantment that presents a coming-of-age narrative in a totally original way, with nearly every frame subverting expectations.
FLCL's subsequent series, FLCL Progressive and Alternative, examine the same subjects but in different ways.
FLCL shifts gradually and addresses various concerns and vulnerabilities, yet the forceful and passionate music by popular Japanese band The Pillows effectively portrays FLCL's unexpected and boisterous style.
FLCL is a genuinely crazy adventure, but its impact would be significantly less without its frenetic background music, which undoubtedly ranks among the finest anime soundtracks.
13) Dragon Ball GT
It's easy to dismiss Dragon Ball GT as a bizarre misstep in the wider Dragon Ball franchise. Dragon Ball GT may have a dubious storyline, but Akihito Tokunaga's soundtrack is wonderful.
Tokunaga's soundtrack for Dragon Ball GT evokes the original series' fun charm while also displaying an evolution of motifs that match with Dragon Ball Z's more action-packed conflicts.
Dragon Ball GT has some amazing original soundtrack, and fans still like it.
Dragon Ball GT's main opening theme song, "Dan Dan Kokoro Hikareteku," is some of the greatest anime music available, making Mark Menza's hip-hop, nu-metal approach to Dragon Ball GT's American soundtracks all the more difficult to swallow.
12) Attack On Titan
Attack on Titan is one of this age's most popular anime series.
It's an amazing achievement in terms of plot, characters, and animation, but Attack on Titan's epic and uplifting music contributes significantly to the series' glorious tone.
The music of Attack on Titan is an important part of why the anime is so thrilling.
Still, the fact that there are large concerts full of devoted fans performing Hiroyuki Sawano's songs demonstrates the force and sense of community that Attack on Titan's soundtrack produces.
All theme songs are magnificent in their ability to energize the audience. Attack on Titan is my personal favorite.
11) Neon Genesis Evangelion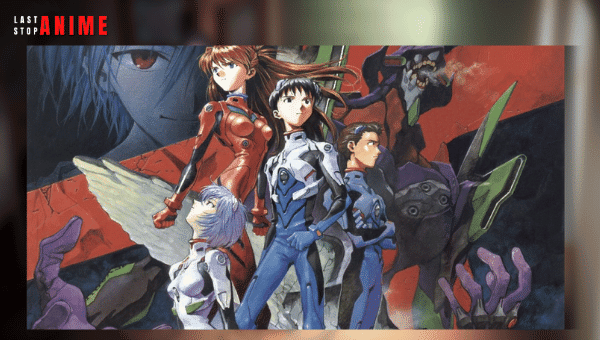 Anyone who likes psychologically and mentally exhausting storytelling should watch Neon Genesis Evangelion.
Evangelion is a mecha anime on the surface, but it delves far deeper and accurately analyses the human condition and sadness.
This anime has one of the best anime soundtracks and is a slice-of-life anime.
Shir Sagisu is responsible for the eerie music of Evangelion, which highlights the series' somber, melancholic, and spiritual atmosphere.
Evangelion's renowned opening theme, "A Cruel Angel's Thesis," sung by Yoko Takahashi, is widely regarded as one of the finest anime music compositions of all time.
10) Fullmetal Alchemist
Milan Records announced today that the soundtracks, comprising music from the original anime series from 2003 and the 2009 revival, will be released.
The business is also publishing soundtracks for the films Conqueror of Shambala, which serves as the conclusion to the original plot created in the 2003 anime, and The Sacred Star of Milos, which is set in the universe of Fullmetal Alchemist Brotherhood.
In addition to the original soundtracks, the new CDs contain two albums of character songs performed by the Japanese voice actors of both series.
Spotify, Apple Music, and Amazon Music now have all 11 albums accessible.
The albums' new digital releases are part of the ongoing celebration of the franchise's 20th anniversary.
The celebration began in 2021 when series creator Hiromu Arakawa unveiled her next manga, Yomi No Tsugai, a fantasy story set in a medieval Japan-inspired environment.
9) Death Note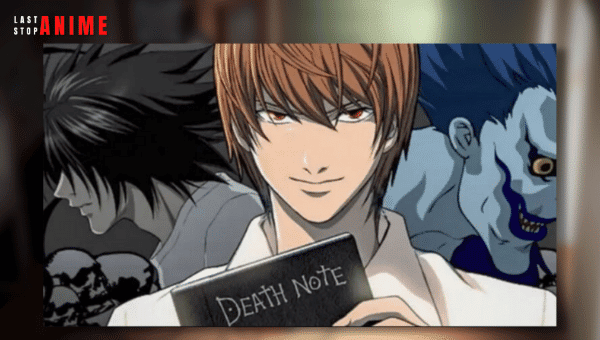 Yoshihisa Hirano wrote the original Death Note music. While Death Note Soundtrack is regarded as one of the finest original soundtracks, it is more complex than other top anime soundtracks.
The timing of Hideaki Taniuchi's "Death Note" couldn't be better, as the tune restores trust in post-rock music.
Another cult favorite from the anime is "Requiem," which makes it simple to pine for L. The song "Domine Kira" is an homage to Lord Kira.
The words "Dad, no please" will constantly ring in listeners' ears when they hear "Alert."
Other amazing music in the anime includes "Teleology of Death," "Dirge," and "Light Lights Up Light."
When the anime's narrative strikes deeper into the loop, Death Note proudly features winning music.
8) Ghost In The Shell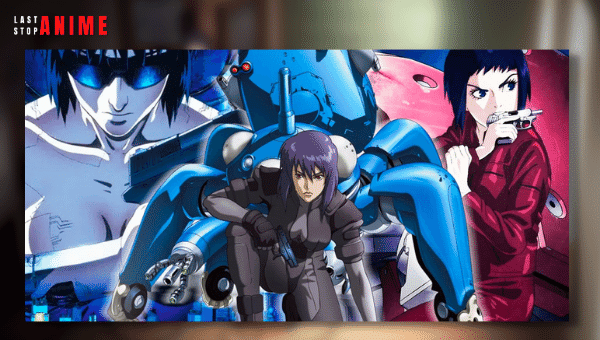 The music of Ghost in the Shell is another masterpiece.
The Ghost in the Shell's orchestrations, composed by Kenji Kawai, culminate in a widely acclaimed soundtrack. Those who appreciate drums should appreciate Kawai's work here much more.
With his Ghost in the Shell compositions, Kawai deviates from the usual and displays some new ideas. This anime is one of the most influential anime.
Kawai claimed to have used Indian drums to produce the sound of Ghost in the Shell at the request of director Mamoru Oshii, although he apparently battled with the drum scale.
"M02 Ghosthack" and "M08 Floating Museum" are two of the most memorable tunes. The music is best described as tribal ambient with angelic female vocals.
7) Log Horizon
Mamare Touno's novel series of the same name inspired Log Horizon. Yasuharu Takanashi composed the anime's music.
The anime's opening theme is delightful and instantly establishes Takanashi's musical ability.
The original soundtrack for Log Horizon comprises 35 tracks, the majority of which are dominated by the sound of electric guitars in combat.
The frenzied music, evocative of RPG combat music, is certainly LogHorizon's standout.
Traditional RPG music has the effect of elevating the story to a higher level. Every track in Log Horizon is properly created for its intended function.
6) Naruto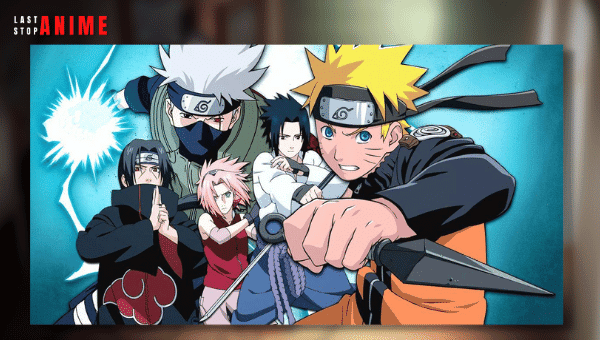 Musashi and Toshio Masuda wrote the soundtrack for the original Naruto.
Songs like "Rocks" and "Go GO Naruto," which were released in 2003, quickly became fan favorites. Some of the finest animated music in the compilation includes Naruto's main theme and Sakura's theme.
Other songs, such as "I Claim I'm Naruto," "Victory," and "Turn Over!" are as catchy and difficult to ignore.
Naruto is a legendary anime for many reasons, but Musashi and Masuda's music is a key part of Naruto's success as a mainstream phenomenon.
5) Cowboy Bebop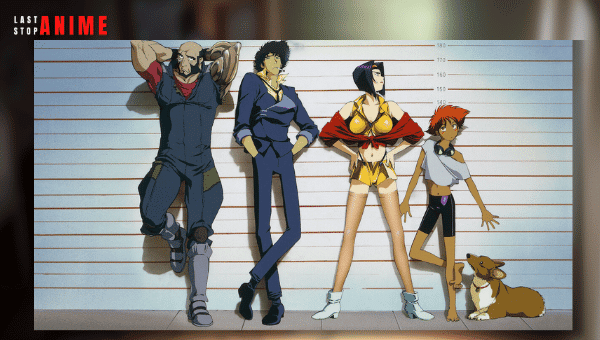 Every anime lover owes it to himself to listen to Yoko Kanno's talent. Her soundtrack for the must-see Cowboy Bebop is among her best, as it quickly defines the sci-fi anime's voice.
The Seatbelts, Kanno's famed blues/jazz band, put together Cowboy Bebop's record. Cowboy bebop has a very large fanbase.
The contagious nature of Cowboy Bebop's opening track, "TANK," is difficult to ignore, but the elegiac "Real Folk Blues" is equally strong.
These emotive songs symbolize the multiple extremes of Cowboy Bebop.
Still, the soundtrack of cowboy bebop also includes a wide range of musical styles, demonstrating the diversity of this seminal anime series.
4) One Piece
Plenty of anime have enjoyable soundtracks, but none compare to the musical masterpiece One Piece.
The music for One Piece has been praised by reviewers and fans alike, and its theme tune, "We Are," was named anime theme song of the year in 2000.
One Piece's musical achievements have only risen in intensity, and its music frequently serves as suitable odes to pirates, the sea, and wealth.
One Piece's soundtrack includes Beethoven's "Ode to Joy" and Dvorak's "New World Symphony," making it one of the greatest anime OSTs available.
3) Pokemon 2.B.A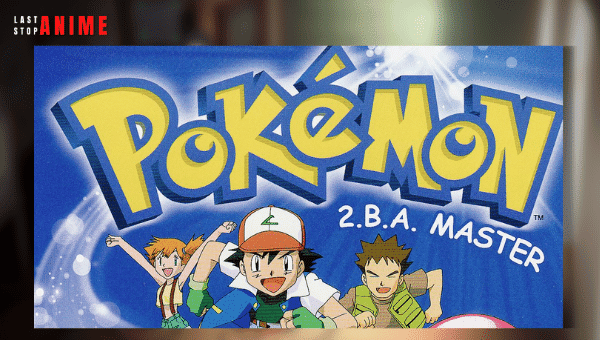 The Pokémon 2.B.A. Master album was released twenty years ago. The record, produced by John Loeffler, was the first soundtrack created for a global audience.
The Pokémon 2.B.A. Master was a worldwide smash hit, selling millions of copies.
To this day, Jason Paige's classic performance during the opening theme, "I want to be the absolute greatest, like no one ever was…" resonates loud and clear.
It's difficult to dispute the power of the words "Gotta capture 'em all." The song and soundtrack influenced a generation of '90s children who will never forget it.
Other easy favorites on the list are "PokéRAP" by James D-Train Williams, "My Best Friends" by Ray Green, and "You Can Do It" by James D-Train Williams.
2) Gumdan Build Fighters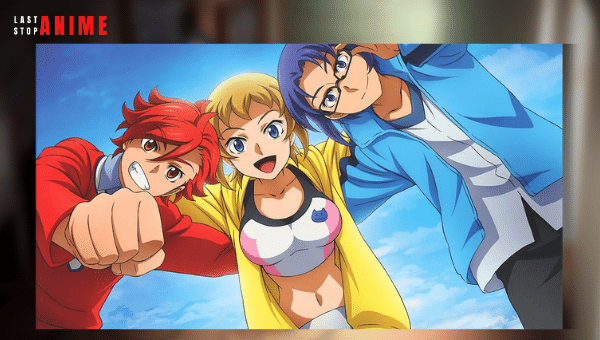 Gundam Build Fighters is the work of Yûki Hayashi, a Japanese composer who has received international acclaim for his recent work, most notably My Hero Academia: Two Heroes.
Hayashi's soundtrack for Gundam Build Fighters is arguably his best contribution.
The soundtrack moves at a breakneck pace with a blend of artificial sounds and traditional instruments. The soundtrack has 55 pieces, all of which are among the finest anime music.
From the opening theme, "Nibun no Ichi," through "Imagination > Reality" to "Chase Me," the soundtrack to Gundam Build Fighters dominates the show.
1) Jojo's Bizarre Adventure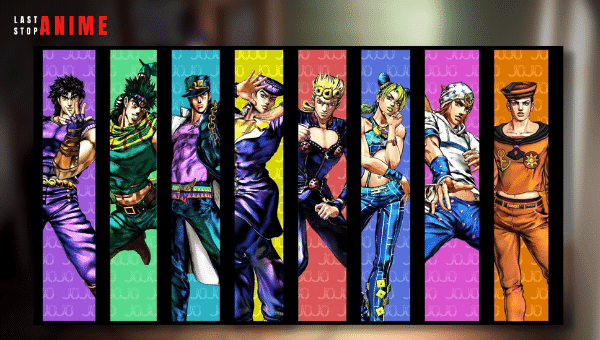 JoJo's Bizarre Adventure is a work of art that is incredibly inventive in how it grows its plot into a gigantic generational epic.
JoJo's Bizarre Adventure is unique in its own way, but it also has a strong musical bent, even down to the character names.
Since Stardust Crusaders, Yugo Kanno has composed most of JoJo's soundtrack, creating an exquisite and energetic environment for the series to exist.
JoJo's Bizarre Adventure also takes its opening and closing songs seriously, frequently drawing from well-known American or Western music that suits the season's themes.