To put it simply, a BL manhwa is a manhwa with BL genre. What's BL? What's Bl manhwa or BL webtoons, and How did they emerge and become so famous? There must be a lot of questions in your mind. Don't worry. Let's open each term one by one.
What Does BL Stand For?
BL simply stands for "Boy love". It's a genre that represents a romantic relationship between two-man.
It's like romance anime, but rather than having a male and female relationship, it has a male and male, and the whole story revolves around them.
The writers of the BL are very creative and unique with their writings that they gain so much attention from readers even when it's not a mainstream genre.
History Of BL – When And How This Started?
Boy love originated in Japan and spread worldwide, especially in Thailand, South Korea, and other Asian countries.
However, it's not surprising that even today, LGBTQ face criticism of any and every form, and writing is not an exception. But it's still better than before, and BL writers are fearless with massive fan support.
So this all started in the 1970s when Takemiya Keiko and Hagio Moto, female manga writers, produced their first shōnen-ai manga. Notably, Takemiya Keiko's 17-volume series Kaze to ki no Uta was refused by her publishers to print that work, but Takemiya stands on the grounds and refuses to censor or change her work.
After nine years, it was finally published in Shojo Comic magazine in 1976 till its completion in 1984.
Simultaneously, as Takemiya's love story between Gilbert and Serge unfolded, the magazine JUNE was founded in 1978. JUNE is an important stepping stone in the rise of BL.
It was known for its strong aesthetic focused on beautiful youth with shōnen-ai in the 1970s. It also featured culturally aware sections and exploited the content of literature, novels, art, and movies.
In the 1990s, there were four different magazines under JUNE. The influential Kaze to ki no Uta was adapted into an OVA in 1987; hence, BL started to expand and we saw the birth of many other BL manga.
It had already made its name in Japan and started to spread overseas with the rise in internet and English-translated manga and anime.
For many people, the introduction to BL started through fan fiction. Fan fictions are fan-created stories having their favorite characters portrayed romantically and sexually.
As it spread from Japan, it reached enlightenment with many people worldwide, and South Korea wasn't excluded.
Despite strict gender rules and regulations in Korea, it became very famous. Writers from South Korea write exciting and superb BL stories that can make someone feel in every way.
Let's take a look at some very popular and fantastic BL Manhwa. But before going into that, let's take a tour of the terminology "Yaoi."
Difference Between Yaoi And Boys Love
BL, Boys Love, is the term used by fans with any male homosexual content. However, after evolution and with many different stories and content from soft to explicit, different terminologies were made and classified into different genres in Japan.
Shōnen-ai is the basic term used for BL manga or BL anime with romantic scenes and sweet moments and focuses more on the story's plot than the sexual side between the male characters.
However, in yaoi, the story's primary focus is more on sexual experience than the plot. Some early circle publishing BL manga coined this term with the humorous meaning of "No climax, No plot, No meaning" (山場なし、落ちなし、意味なし; Yamanashi Ochinashi, Iminashi)
However, they are used interchangeably outside Japan due to their overlapping nature and origin. Also, these genres are mixed into one due to evolution, especially regarding manhwa. Bl manhwas contain a great story, twists and turn with sexual or explicit content.
The combination of plot, fantasy, love, and sex between handsome boys is from intense to over-the-top fantasy, all in one place, alluring the readers.
In comparison with manga, bl manhwas are very hardcore when it comes to both intimacy and plot settings. The colors, details, and digital art style also add up to why they are being so popular when it comes to BL.
List of Popular BL Manhwa or BL Webcomics
1. BJ Alex
BJ Alex is the best bl manhwa. It is number 1 for many reasons. This is a BL manhwa with a sweet story with many steamy moments. The fans appreciate the main characters' endings and character development. The art style is one of its plus points. Alex is also one of the most handsome boys and very hot.
BJ Alex is originally a webtoon series. It was officially published in book format and digitally in English by Lezhin Entertainment in 2021.
It's a story about two males, Nam Dong-Gyun and Alex. University student Nam Dong-Gyun never misses a show that features BJ Alex, who always conceals his face with a mask and performs sexual arts for his viewers.
Nam Dong-Gyun once was invited to a drinking party by Ahn Jiwon, the student council president, where he drank too much but got safely in his apartment in the company of Jiwon.
As he was cleaning himself from the ride, Gyun saw the resemblance of his half-naked body and physique to that of BJ Alex.
When he asked him about Alex, he got a very unexpected answer and a completely different side of the boy that he can never forget.
2. Painter of the night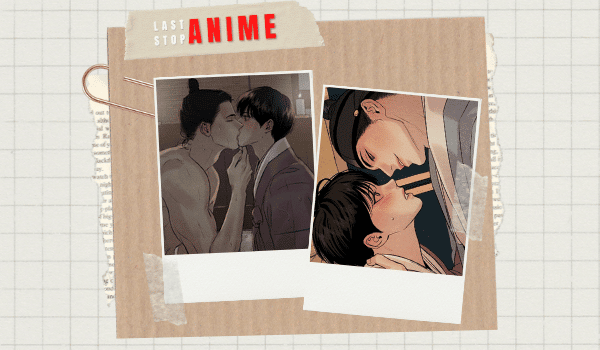 No. of chapters – 100+ (still going on)
Painter of the night is an amazing manhwa with a very well-written story in a historical setting. It's a complex story about two characters who learn how it is to have an actual lover who cares and cherishes them.
Its art is gorgeous with fully colored manhwa. It successfully makes readers conscious of how deep human emotions can be.
Painter of the night is the story of a young painter Baek Na-Kyum and a twisted young nobleman, Yoon Seungho. Baek Na-Kyum is a very talented painter who anonymously paints erotic paintings.
After some time, Na-Kyum decides to never paint again until the appearance of Seungho, who abuses his authority to force Na-Kyum to be his private erotic painter.
Painter of the night is also originally a webtoon officially published in book format by Lezhin Entertainment in 2021.
3. Cherry blossoms after winter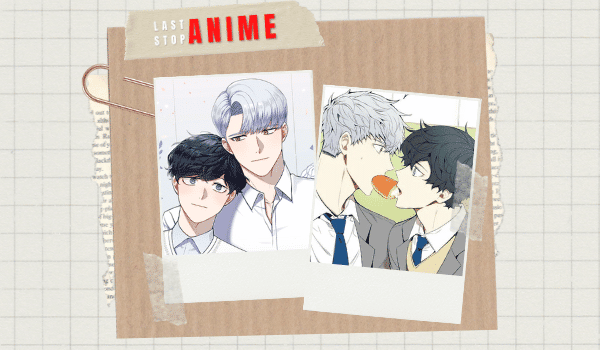 Cherry blossoms after winter is an adorable lovely story and an instant hit during its release in 2017. It's a very good bl manhwa with many beautiful moments. It's very light, innocent, and a perfectly balanced BL.
The main characters and side characters will also make you fall in love. The story is straightforward and smooth, with highly relatable situations.
So it goes like this: Haebom, one of the main characters, was taken in by his mother's best friend after losing his parents in an accident.
They have a son named Taesung of the same age with whom, Harbom becomes his best friend. Now things get complicated when they end up in the same high school, in the same class.
See a cute little story, like an ordinary bl manhwa, but the writer wrote it so beautifully that everyone fell in love with it. As you will read, you will find that it's highly intimidating.
4. Love or Hate
Love or Hate is yet another bl manhwa that was initially a webtoon and was officially published in book format by Lezhin Entertainment in 2020.
It is a unique story about toxic relationships and youth, a relatable love triangle. The characters are good and not cliche at all. The additional point is that all three are highly beautiful.
So the story is of Haesoo, a writer in the romance column, and his former stepbrother, Joowon, an actor. Their relationship is far from simple. Lust, dating, breakups, irritation, and everything.
They don't know what they are in between their love and lust.
The story takes unexpected turns when a photographer named "K" starts to take a liking toward Haesoo, which gets out of control.
5. Love is an Illusion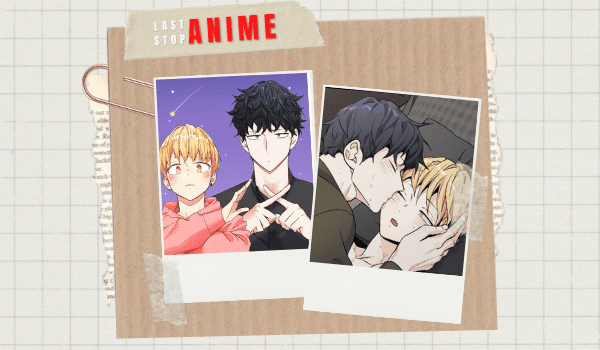 Love is an illusion is an omegaverse concept liked by many bl fans. It was published digitally in English by Lezhin Comics in 2021 and licensed in print by Seven Seas Entertainment. The series has also been published in French by Delitoon on Le Bontoon.
It's a fantasy manhwa with a boy named Hyesung Kim who has thought he was an alpha since childhood.
Things get interesting when he enters his heart for the first time and discovers that he is a lowly omega.
At the same time, he meets a well-known singer named Dojin Park, an alpha who hates omegas. Both are stubborn by nature but have this mutual hunger for each other that draws them together.
It is an exciting love-hate relationship with beautiful art and plot.
6. Semantic Error
No. of chapters – 50+ (Still going on)
Semantic error is the adaptation of a web novel of the same title. It was initially a webtoon, published in a book format by BlackD in 2022.
Semantic Error is a story where two opposite characters, oil and water, clash with each other. One is a computer science major with strict-rule-abiding nature, and another is a campus star, an artist with skills, looks, and everything.
The story begins when Chu Sangwoo and Jang Jaeyoung are placed in one team in the group project. Chu Sangwoo, being a strict-rule-abiding person, removes everyone else's names reasonably as all of the work is done by him.
However, he didn't know how it would affect Jaeyoung's study-abroad plans and prevent him from graduating.
So as the title implies, Jaeyoung started to become the semantic error in Sangwoo's life that he wanted to debug.
7. Blood bank
If you are into vampires and complex explicit content with BDSM, this one is definitely for you. Even though it has many lewd things, it still didn't fail to set a good story.
The art style and characters are unique, making one fall in love with them. It is the manhwa published digitally by Lezhin Comics in 2016-17.
The story is about an abnormal vampire and a strange human relationship. Long ago, humans were saved by their natural predators, vampires, and to show gratitude towards them, humans started selling their blood to them, leading to the blood bank.
Shell Overload, an elite bank lord's son and successor, visits the bank. He meets "One," an extraordinary or abnormal human immune to the pheromones.
Shell, himself the abnormal vampire, is attracted to him and demands him to fulfill his submissive needs. While their relationship is a secret, one day, they have to face the limits of society.
8. Under The Greenlight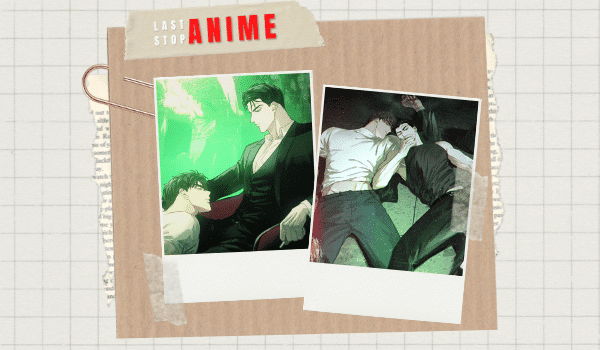 No. of chapters – 30+ (ongoing)
Under the green light is very good bl manhwa with a detailed and beautiful art style. The story of this manhwa is very dark-themed and alluring. It portrays two very handsome boys.
Matthew Raynor, an isolated sculpture student, unexpectedly meets a captivating man named Jin. Matthew asked Jin to be his model to capture that beauty with him.
Jin agrees, however, with a condition to always obey his words unconditionally.
A man who built a wall between himself and the world and another who looks down on the world, both concealing their true desires.
9. Red Candy
No. of chapters – 90+ (ongoing)
Red Candy's story is fascinating. It is definitely for you if you are into spies, guns, and enemy-to-lovers. It is very intriguing and very intimate. Red Candy was released in 2018 and was published by Bomtoon.
Shihyeon, a secret agent who goes by the name of Red Candy and obtained it by going on dangerous missions, is tasked to seduce and obtain intel from a hot college professor Hajun.
Shihyeon, having the skills of disarming enemies, didn't expect to get disarmed himself in the presence of Hajun.
It's interesting to see how Shihyeon will cope with his loyalty to his spy agency, his sweet, intimate ecstasy with Hajun, and several more enemies coming along the way.
10. Love Shuttle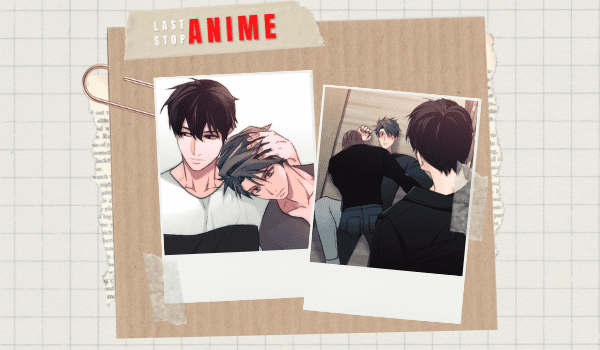 It's yet another omegaverse manhwa released in 2019. Omegaverse is always fun and exciting to read, so you can try it; they never disappoint. It was also published digitally by Lezhin Comics in 2019.
Lee Doyun is a tall, muscular man who can not emit pheromones, and neither has he ever gone in heat.
One day, Doyun experiences his first heat and takes medicine due to pheromone imbalance so he may not cause trouble in his workplace as everybody thinks of him as alpha.
However, Goyun's rival co-worker, Taehan, an alpha, finds out about his little secret and ends up spending a night together. Now neither Goyun nor Taehan stand each other, and things heat up and get very intimate.
11. My Suha
My Suha is a 2019 manhwa with very beautifully drawn characters. It's a manhwa with an office setting, a relationship between a boss and his employee. My Suha has also been published digitally by Lezhin Comics from 2019 to 2022.
A skillful young secretary is searching for a no-strings-attached relationship, but he has not been lucky as not all handsome faces match what they have down in their pants.
Maybe that's why Suha has recently wondered about his boss, Director Park Jiwoon.
But there's no way he will mix his personal pleasure feelings with his business until they both ran into each other in a gay bar bathroom one day.
These are a few of the examples of Bl manhwa. I hope you got some idea of what it is, how it goes, and what to expect.
One disclaimer, all examples mentioned above have a lot of mature content. However, they are the best bl manhwa of all the times and come under the must-watch category if you are a BL fan. Enjoy!