Manhwa has been gaining popularity in recent years, but not many people know what it is. Manhwa is a comic book but in Korean. The action genre has been popular for a while, and the number of fans keeps increasing, there is no exception in Manhwa.
The manhwa action genre has many masterpieces, and we will list some that are the audiences' favorites.
Without further ado, let us get on with the list.
25. Peerless Dad
Author: Kyoungchan-No
Status: Ongoing
Number of Chapters: 245
Noh Gajang is the main character of this action manhwa. He is a father to three children and loves his family very dearly. His other love is his love for martial arts.
But tragedy soon strikes their family of five when his wife dies. Now, he is a single parent and the sole provider of his three kids.
All he wants is a job that will be enough to provide for his family. To accomplish this, he is ready to stand guard and fight newbies as long as he is home every night.
But life does not let him rest, and soon a cult starts stealing children in the city. Determined to protect them, he must unlock his true potential and become the warrior he was destined to be.
This is one of the best action Manhwa which highlights the struggles of fatherhood and other battles. The author is the same as 'Red Storm,' a Manhwa we will cover later on in this list.
24. Viral Hit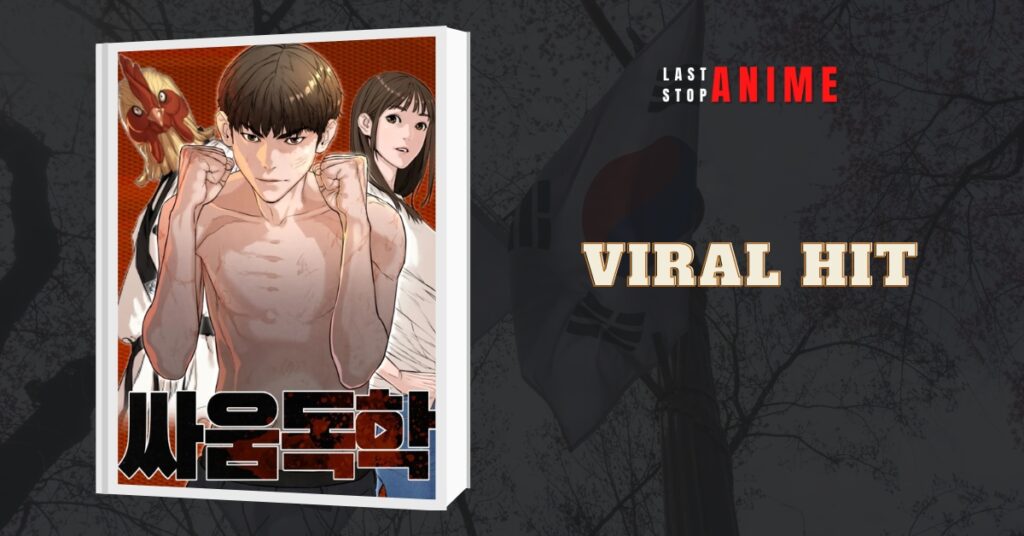 Author: Taejun Pak, Kim Junghyun
Status: Ongoing
Number of Chapters: 144
This manhwa focuses on our main character Yoo Hobin. He is not one of the popular kids and is constantly bullied by his classmates.
Moreover, he has no peaceful life after school, as he has to work part-time to pay his mother's hospital bills. So on one such day, he is particularly unlucky.
He spills ramen on the cameraman of his bully, Pakgo. Unfortunately, Pakgo is a Newtube streamer, and this chaos cuts him off his livestream.
Angry at the whole mess, Pakgo turns to fight Hobin. But Hobin has had enough and fights him back; unbeknownst to both, this entire fight accidentally gets recorded and uploaded to Newtube.
Hobin earns ten million from this stream and realizes he can make a lot of money by streaming his fights.
Working together with Jiksae, the cameraman, he starts fighting and uploading those videos on Newtube. But will this fighting stop when he finally meets a worthy opponent?
All the drama and action make the story entertaining and one of the best action manhwa.
23. The Cultivator From The Future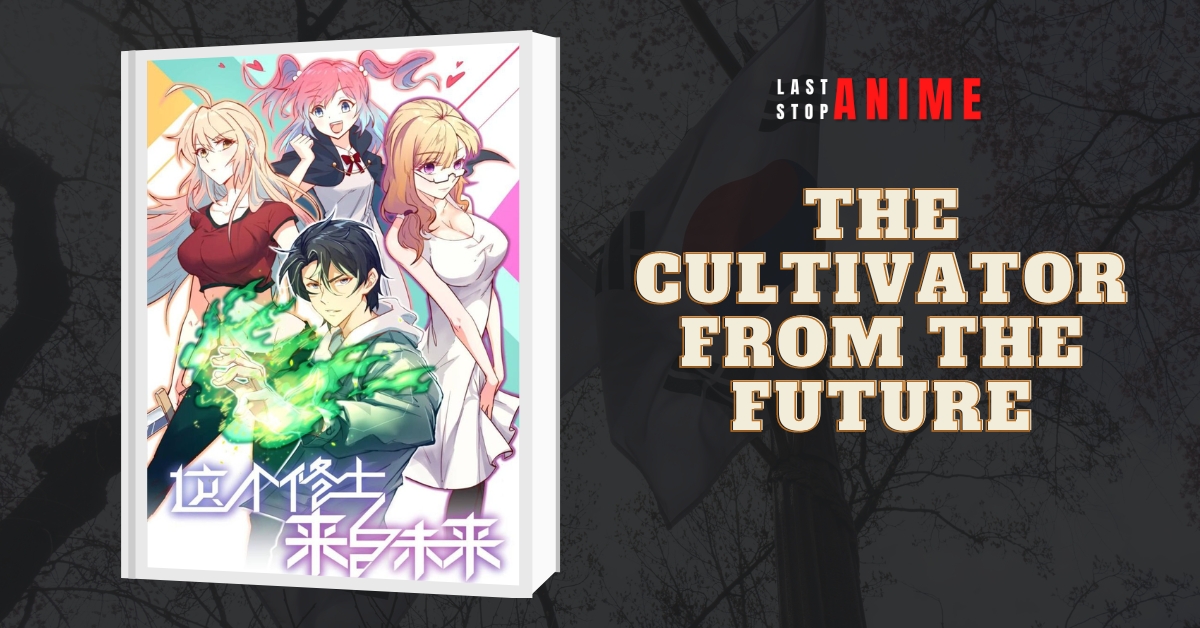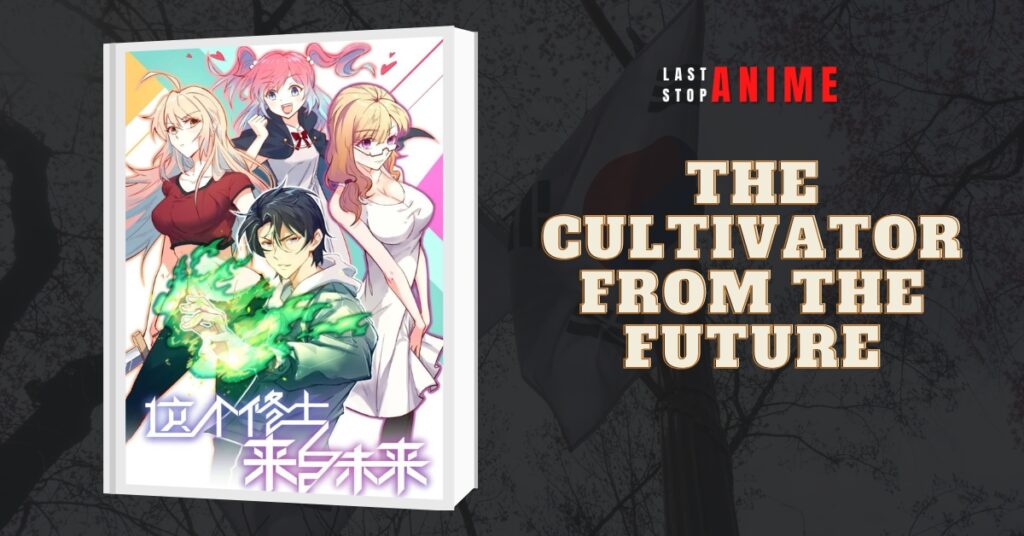 Author: Green Cream Anime
Status: Completed
Number of Chapters: 144
The story revolves around Tang Ming. He has been given a second chance as a high school student to right the wrongs.
There was a clash between two worlds: the alien world with fantastic technology and the human world with its cultivation.
He dies badly in the other world; hence he is determined to defend his world this time. To accomplish this, he takes a goddess, an intelligent girl, a teacher, a princess, and another lady under his wing.
He is relentless this time and destroys all those in his path. But the ones who help him prosper because of his support.
Full of martial arts families, powers, and cultivators, it can also be called a fantasy action Manhwa.
22. I Became A Villain In My Novel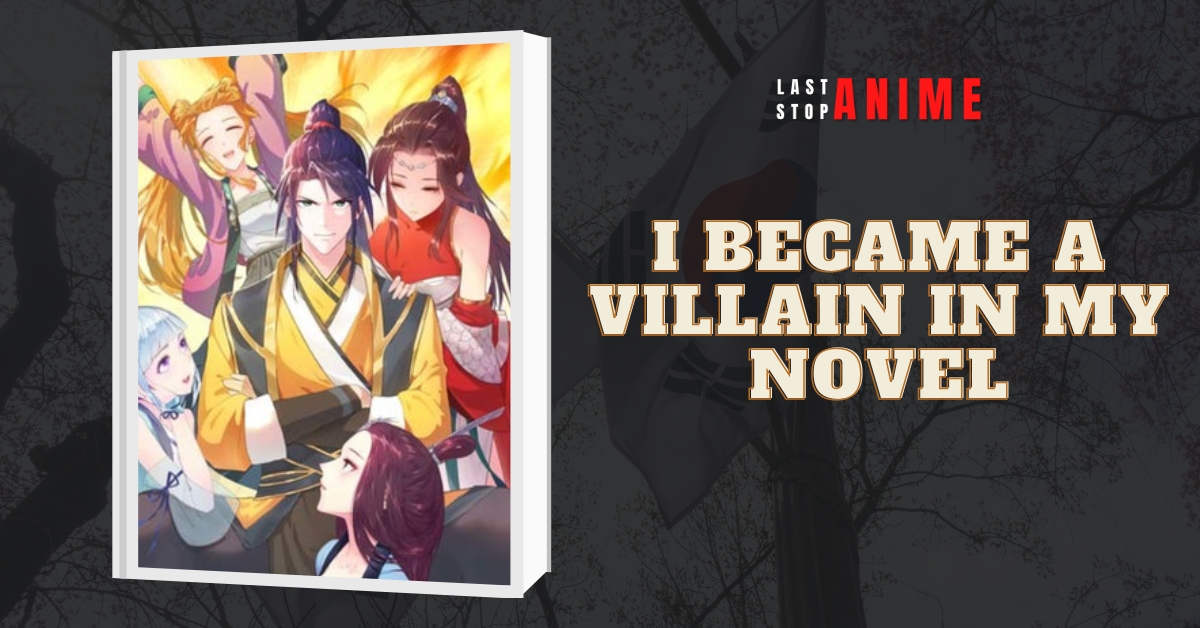 Author: YOOUSI
Status: Ongoing
Number of Chapters: 291
This is a light novel, and the main character is very funny. The plot revolves around Li Yu Gou, who is the main character.
He is a writer, and his novel is so famous that even the literal God of Death reads it. But, after giving the novel a bad ending, Yama gets angry.
He kills him and puts him in a world based on his own novel so he can fix the ending. What follows is Li's efforts to stop the apocalypse from happening.
There are other obstacles, too, like the protagonist of the novel he created. But, first, he must defeat his written evil protagonist to fix the ending.
This novel is jam-packed with light moments that make you laugh and intriguing action scenes.
21. World's Best Martial Artist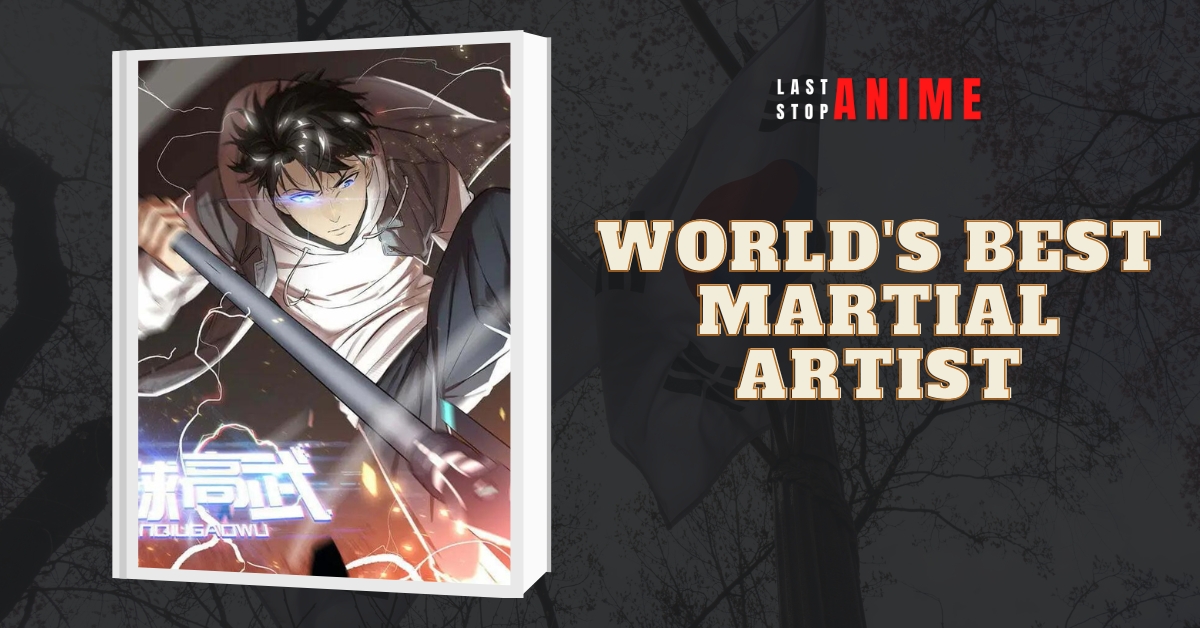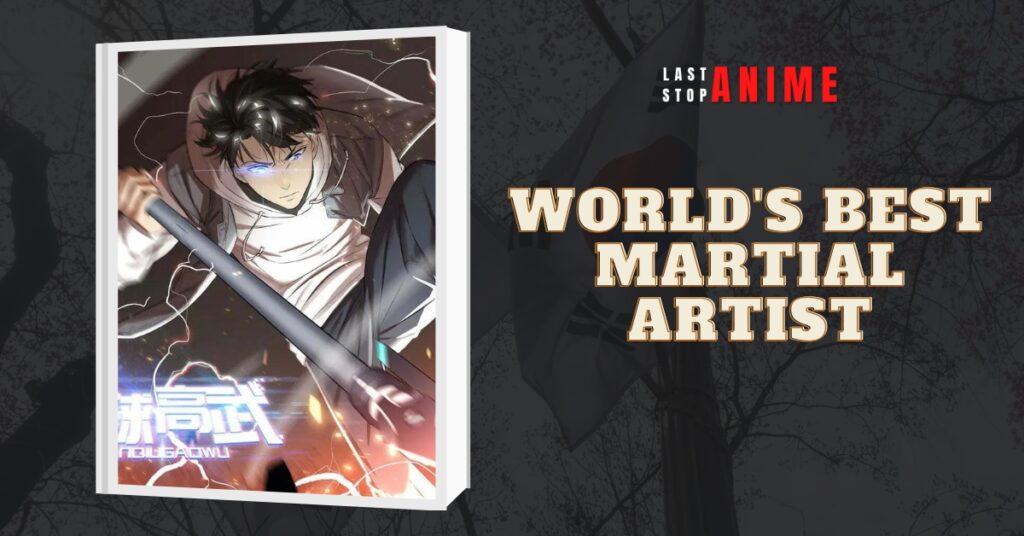 Author: Qidian
Status: Completed
Number of Chapters: 1432
This is another Manhwa that focuses on martial arts. The main character is Fang Ping, who has gotten reincarnated into a younger version of himself.
Now his goal is to be one of the wealthiest people in the business world. But there is one slight problem. His friend asks if he wants to sign up for the martial arts exam.
Soon, Fang realizes that his reincarnation purpose completely differs from what he initially thought.
World's Best Martial Artist has a lot of action involved and is one of the best action Manhwa on this list.
20. My Wife Is The Demon Queen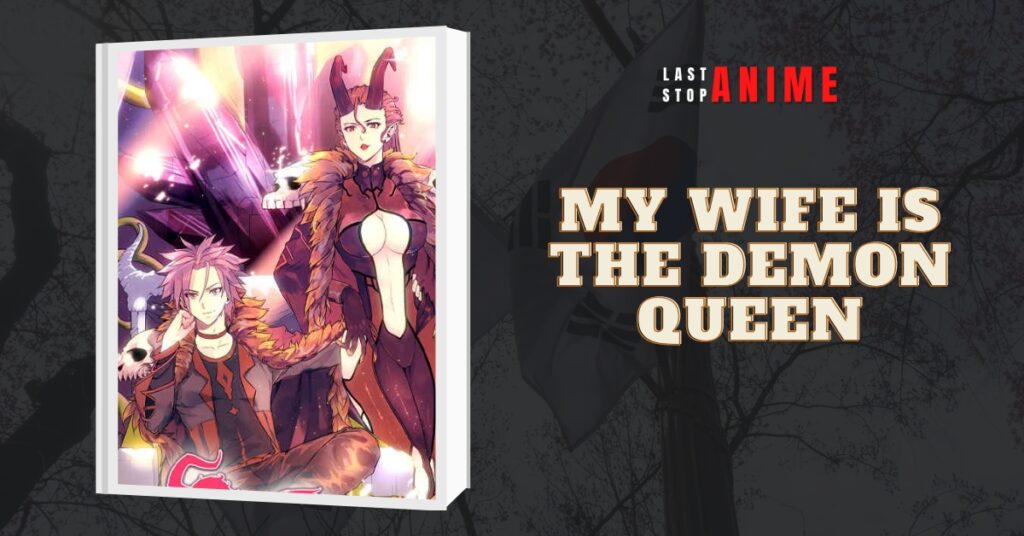 Author: Rong Rong
Status: Ongoing
Number of Chapters: 417
The story revolves around Xiang Ye, who is a very simple guy. Upon walking around, he finds a ring. However, this is no ordinary ring. Instead, it transfers him to a new world.
He is summoned by the members of the Demon Tribe to save them from the Human Tribe. To help them, he blurts out that the demon queen, Isabella Osa is his wife, Yei Bi.
Now both of them must get stronger to survive the Human Tribe. The audience will have fun reading this Manhua, which is filled with comical scenes and action.
19. The Evil Young Master's Rules Of Survival
Author: My dream comics
Status: Completed
Number of Chapters: 52
The main character is a young boy whose soul is transported into a duke's body while playing games in a cyber cafe.
He realizes that this duke is a rich playboy with a lot of luck with women. So the protagonist decides to enjoy his new life and does not want to spend his entire life in a cyber cafe.
This is an amazing story that goes at the perfect pace. The Manhwa has everything right from martial arts to titles and warfare.
18. Adventures Of An Undead Who Became Paladin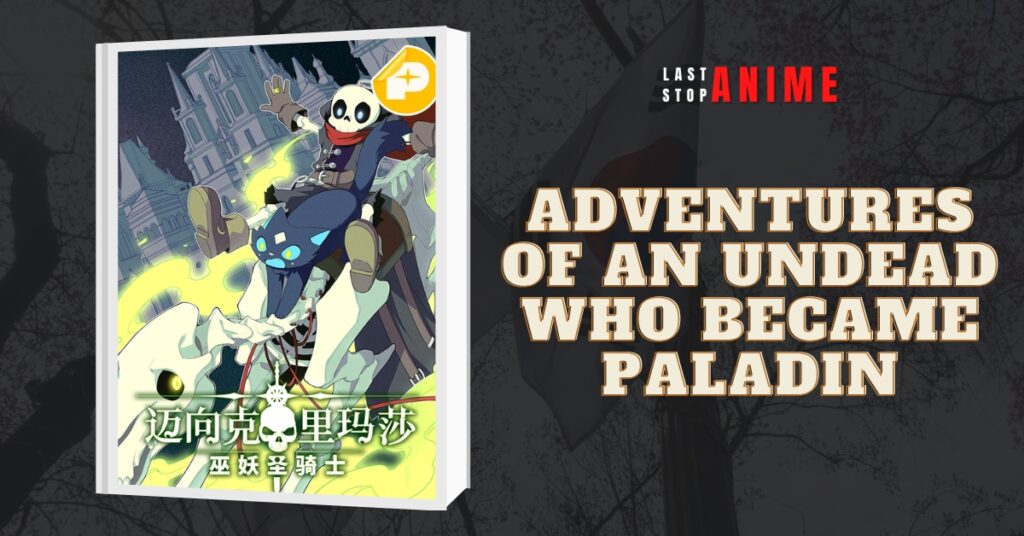 Author: I am invisible
Status: Ongoing
Number of Chapters: 99
This is a phenomenal story with a lich as the main character. He is desperate to fit in the human world and therefore disguises himself as a knight with armor and everything.
He tries his best to act like one, but the workings of the human world are not child's play for him. So, after hurting people, even though he was just trying to help, he sets out to find out the true meaning of chivalry.
He shows character development all the while providing the audience with action scenes and a lot of fun too.
17. Kubera
Author: Currygom
Status: Ongoing
Number of Chapters: 552
If action sequences, Gods and Suras, humans with animal-like abilities, and multiple dimensions is your cup of tea, then this Manhwa is perfect for you.
The story begins when a girl is born. She has a god's name, Kubera, and is prophesized to bring about a significant change in the world.
Fate is not friendly to her. Her entire village is burned down, that too, on her 16th birthday.
She is the sole survivor, but a magician named Asha turns up to help her. So now, Kubera only thinks of taking revenge and finding answers. But the journey is longer than she thinks.
Will she cause the destruction of the entire world, or will she save it from a bad end? The comic is filled with interesting characters, and the storyline is set at a perfect pace too.
16. The Boxer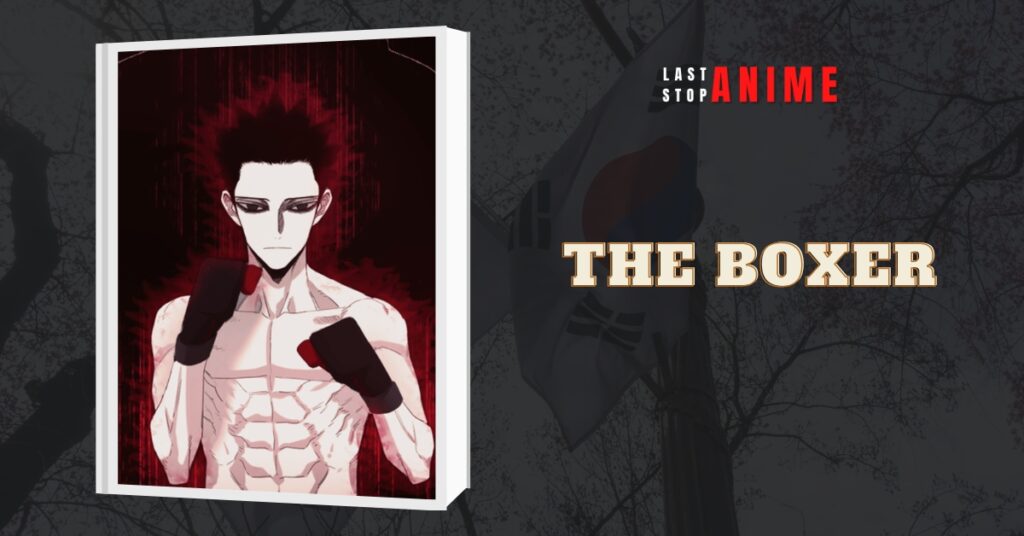 Author: JH
Status: Ongoing
Number of Chapters: 7
This story is one of the classics in the sports genre where a nobody becomes someone who is admired by all.
In this story, too, there is a greatly respected coach. All he wants to do before he retires is find someone who can rise to the top like he did with his previous students.
He enters a small gym and finds a worthy person. The plot is about their efforts, ambition to win even more than the previous ones, and hardships.
It is a fun read with all the elements like fight scenes, emotional talks, and a vision to succeed in the main character.
The story development takes place at a smooth pace and keeps the audience hooked with every chapter.
15. Afterschool War Activities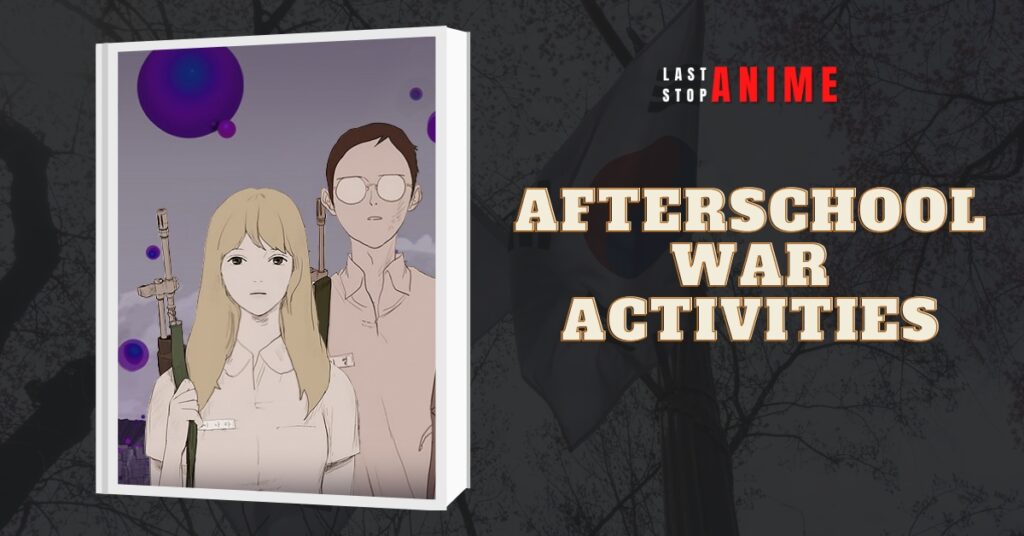 Author: Ha, Il-Kwon
Status: Completed
Number of Chapters: 50
Sungdong High School students were just like any other ordinary students. They had their own teenage troubles like crushes and exam stresses.
But suddenly, purple orbs start raining down from the sky, and nothing is ever the same anymore. These orbs are a huge pain, so much so that people start panicking everywhere.
The South Korean military can take all the help they can get, and that is how this South Korean high school and other college students end up enlisting in the military.
They are told that enlisting will help with university scores and other useful things. But little do they know, it will not be as easy as they thought.
This manhwa keeps you hooked with its art style and action sequences.
14. Weak Hero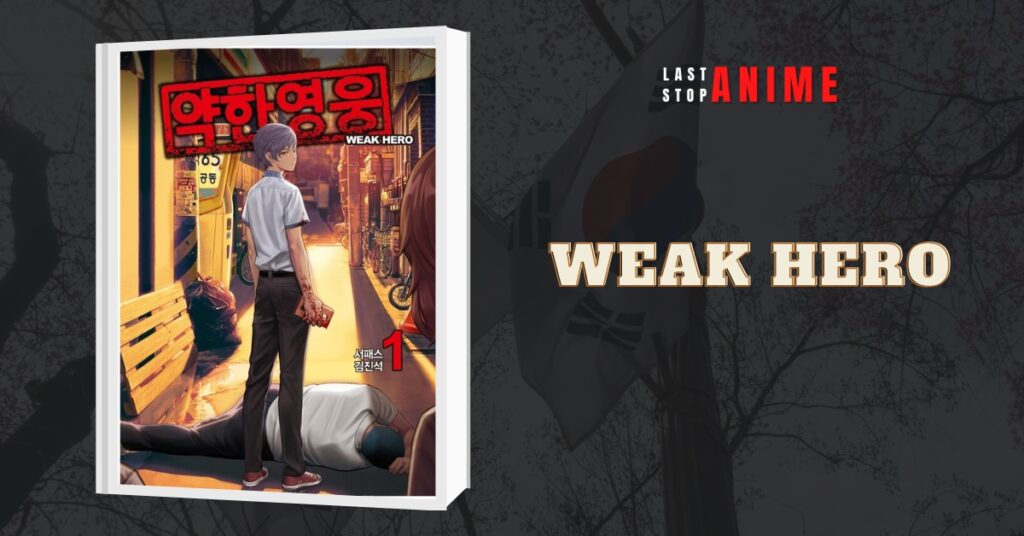 Author: RAZEN, Seopass
Status: Ongoing
Number of Chapters: 218
This manhwa is set in a school where the weaker kids cannot thrive. In Eujang High School, the stronger students pick on those they consider weak.
There is a constant fear that they will be the next prey. Until the savior comes in. Gray Yeon is just a freshman and not very tall, standing at 157 cm.
But he is soon the leader of all the weaker kids, and things start changing. It all begins when someone bullies him, and he takes the upper hand easily, even when the bully is much bigger than him.
This soon earns him a nickname which is Eunjang's White Mamba. Gray sticks to this nickname for a long time.
He fights bullies that are stronger and better than him from his school and other schools. All this so that history will not be repeated again.
The art style of Weak Hero is very eye-catching, and the main character goes through a lot of development too.
13. I Raised My Childhood Friend As A Tyrant
Author: Rangchae, Jeongsun
Status: Ongoing
Number of Chapters: 82
There are two main characters in this story. One is Viche, and the other is Jade. The first scene shows Viche dying for Jade after being reincarnated as him so she could be happy in the end.
Here is the background information. Viche has already been reincarnated into a novel and should be executed in place of Jade, the prince who assassinated the Emperor.
She thinks that after she dies, she can get her past life back. But instead, what happens is she wakes up as a 10-year-old Viche.
Now she must understand where she went wrong and find a way to regain her original life. But moreover, she also needs to ensure that Jade becomes the biggest tyrant.
This Manhwa is full of life, and the story development is smooth, with many action-packed scenes.
12. Red Storm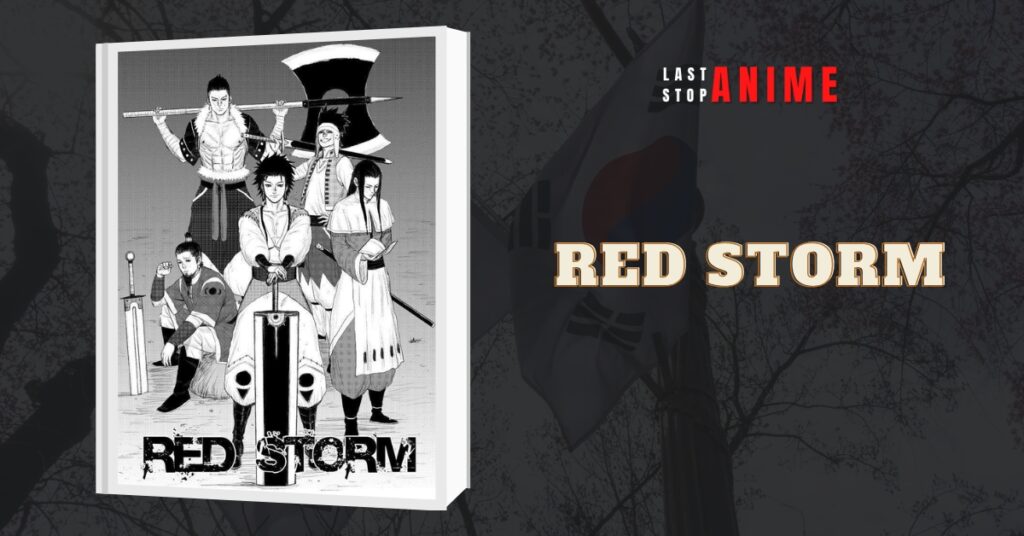 Author: Cyungchan Noh
Status: Completed
Number of Chapters: 388
Red Storm is an action-adventure Manhwa that follows the life of Yulian Provoke. He is the main character and is the Young Glow of the Pareia group.
His goal is to become the strongest warrior of the Red Desert. Then, one day, a man suddenly appears in this desert, and Yulian finds him.
He brings him to his village, and it is found out that the man, Noya, is powerful with strong skills. Noya is from another dimension and becomes Yulian's master.
Noya teaches him a unique martial art. What follows is Yulian making an army of warriors that is extremely strong and calling them the "Red Storm."
The art style is noteworthy and the story is packed with fun characters too.
11. Kill The Hero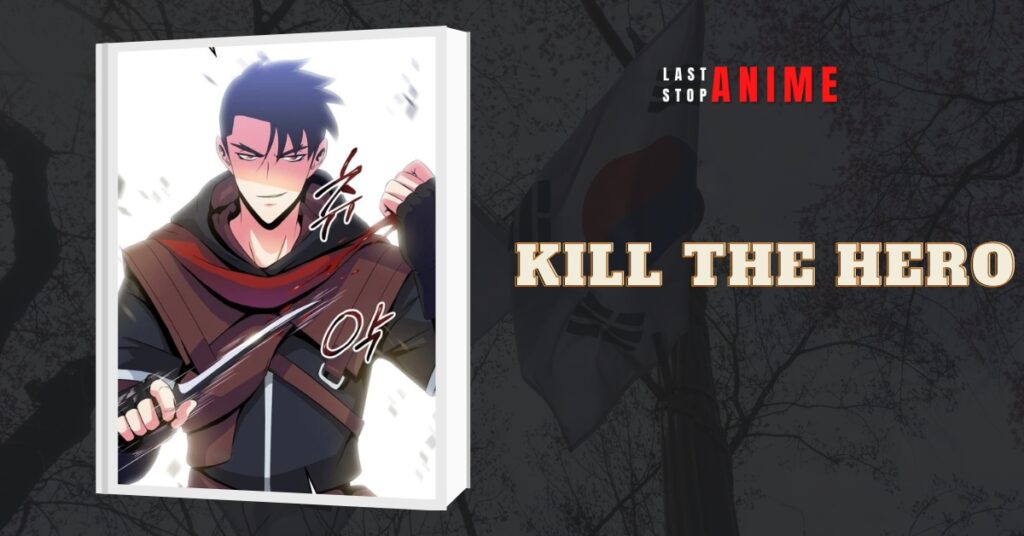 Author: CarroToon, D-Dart
Status: Ongoing
Number of Chapters: 119
This is a world where everything has become a game, literally. There are dungeons and monsters and players. These players are the ones who have received the authority of the gods.
See-jun Lee is one such player but that is not all he is. He is hailed as the guild master of the Messiah Guild and is said to protect the world.
This master convinces Kim Woo-Jins to work together with him. He says sweet words and then later stabs him in the back.
While the world calls See-jun a hero, only Kim Woo knows him for who he is: a deceitful man he trusted and called a friend.
Now Kim Woo is resurrected into the past again and has a chance to right the wrongs. Instead, he will hunt him and kill him this time.
The storyline is intriguing and makes you want to know how it ends. The Manhwa has a good art style along with an action sequence too.
10. Hardcore Leveling Warrior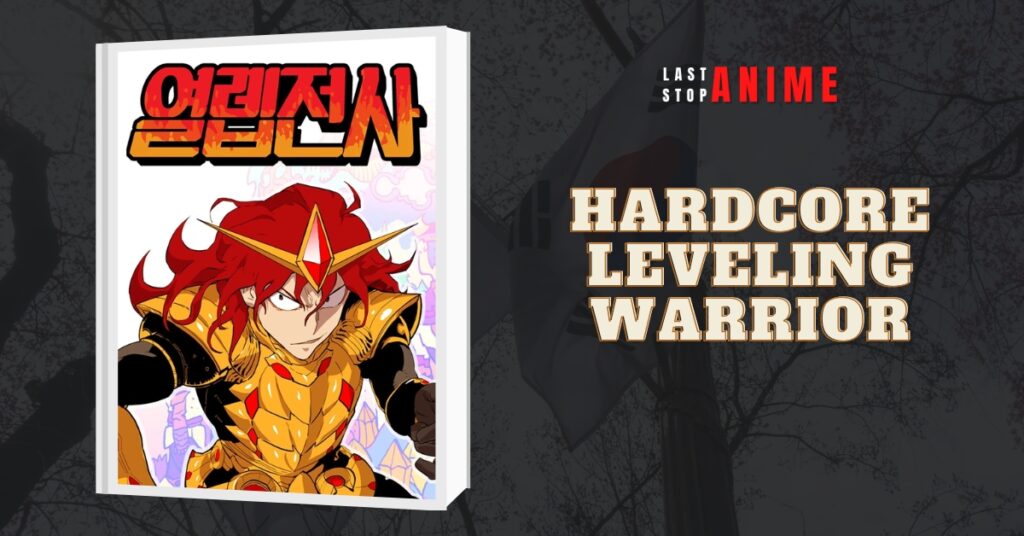 Author: CarroToon, D-Dart
Status: Ongoing
Number of Chapters: 119
The story starts with Ethan, who is our main character. He is the number one player in Lucid Adventure, the world's biggest game.
He is so good at it that he is called the Hardcore Leveling Warrior. But his popularity and number one position are short-lived as some mysterious player kills him in the game.
Now Ethan's character is back to the first level. Ethan is furious and decides to get back on top again.
But getting back to his position is not going to be easy. On the way there, he will meet old foes and various obstacles and must face his own past.
Ethan goes through a bunch of character development as the manhwa progresses. However, the story is exhilarating and keeps you hooked on every chapter.
09. The God Of High School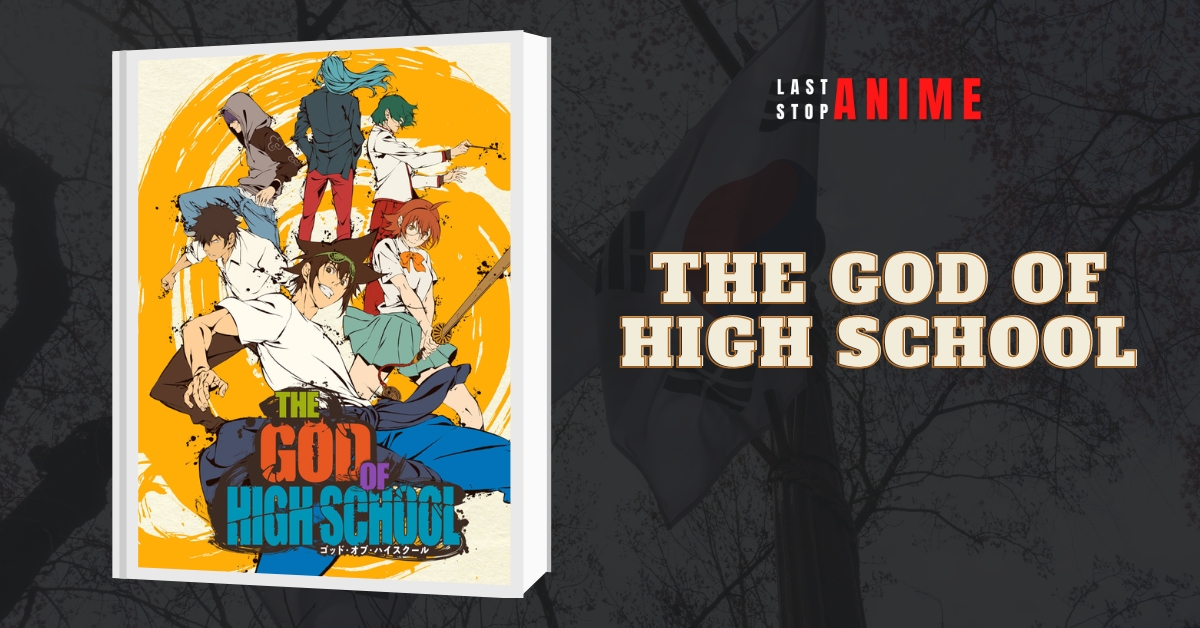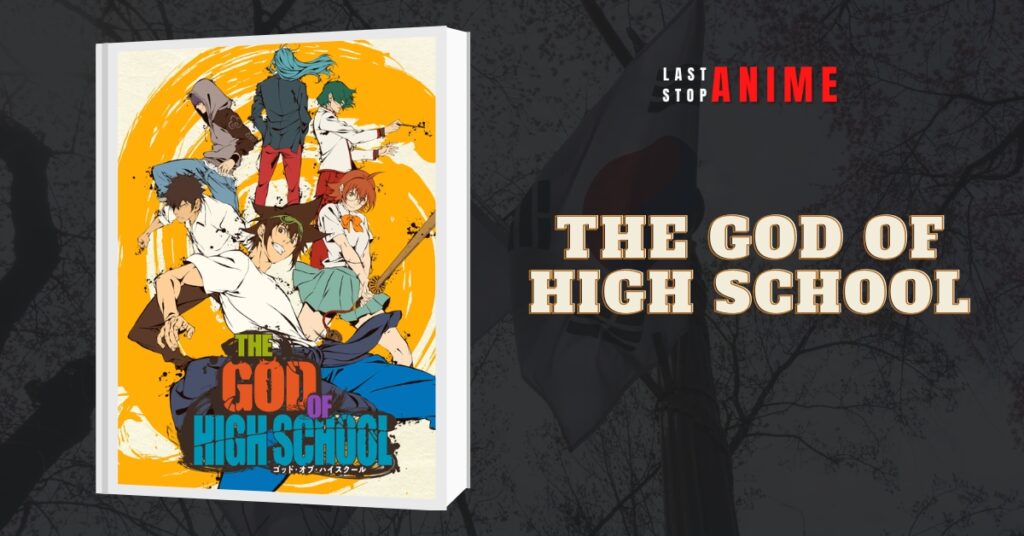 Author: Park, Yong-je
Status: Completed
Number of Chapters: 569
The God of High School is a competition held between Korean high school students. It is very competitive as the best fighter is revealed here.
Not only this but the winner is granted anything they desire, no matter what it is. With a prize like this, the students take this competition very seriously.
Jin Mo-Ri is no exception. He has been receiving training in taekwondo since he was a child from his grandfather.
He has experience and talent. Moreover, he also has a knack for fighting. So he willingly enters the tournament, hoping to defeat everyone else and become the best among them all.
On his way to the top, he meets Han Dae-Wi, a skilled karate fighter. His only goal is to win the competition for his friend whose life is in critical condition.
Another person he meets is Yu Mi-Ra, who is a skilled swordswoman. All she wants to do is follow her family's legacy. So these three form an alliance.
But the way to the top is not as easy as they think? Can they make it? The manhwa has a good art style and it moves at a smooth pace too.
08. unOrdinary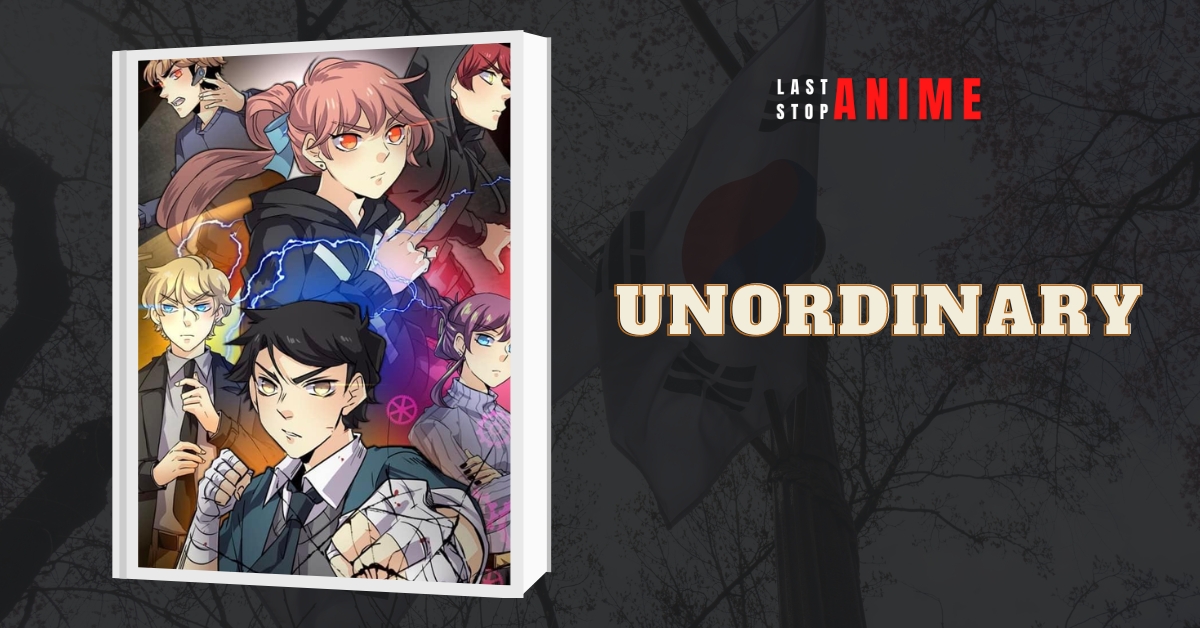 Author: uru-chan
Status: Ongoing
Number of Chapters: 285
This Manhwa is set around our male protagonist John Doe. He attends Wellston Private High School, which is an elite school where everyone has special abilities.
Because of these abilities, a serious hierarchy is formed where the strong bully the weak.
John is physically disable and quite ordinary. Because of this, he is often bullied and beaten up by others.
One school day, he meets with Seraphina, the God-Tier and Ace of Wellston. Unfortunately, she ambushed him over the school's chocolate cake. They quickly become friends, though.
But John has a secret that, if it gets out, will make his life a living hell. And that is exactly what happens.
Lovers of the My Hero Academia will surely enjoy this Manhwa as it deals with the same themes.
07. GOSU
Author: Giun Ryu, Mun Jeong Hoo
Status: Completed
Number of Chapters: 233
Gang Yong is a student learning martial arts with his master. And then someone kills the master. He is betrayed by his own men.
Gang is heartbroken and pledges to take revenge for his teacher. He trains secretly and has a cover planned out: a chubby dumpling delivery boy.
He knows his teacher's martial arts techniques, which is all he needs. After that, he is all ready to wreak havoc on the traitors.
But when he gets to them, they are already dead. So what is he supposed to do now?
This is a manhwa that shows a comical situation, but that does not mean it is not packed with action. It starts slowly, but the story does pick up in the later chapters.
Character development is undoubtedly the best and cannot be compared.
06. Lookism
Author: Park, Tae-Jun
Status: Ongoing
Number of Chapters: 419
Park Hyung Suk has never been famous. However, for 17 years, he has been bullied for being short, unattractive, and heavier.
It has gotten so frequent that he is used to it. But one day, he has enough. He does not want to deal with his biggest bully anymore, so he decides to transfer to Seoul's Jae Won High School.
This school is well-known for its education system and happy-go-lucky students. All is well again. Even so, life is not kind to him.
A few days before his transfer, he wakes up in a well-built body which is his ideal one. Although, there is a problem.
His original body still lays beside him. When that wakes, his ideal one goes to sleep and vice-versa.
Now he must handle both bodies and questions on how he got a muscular body overnight.
05. Tower Of God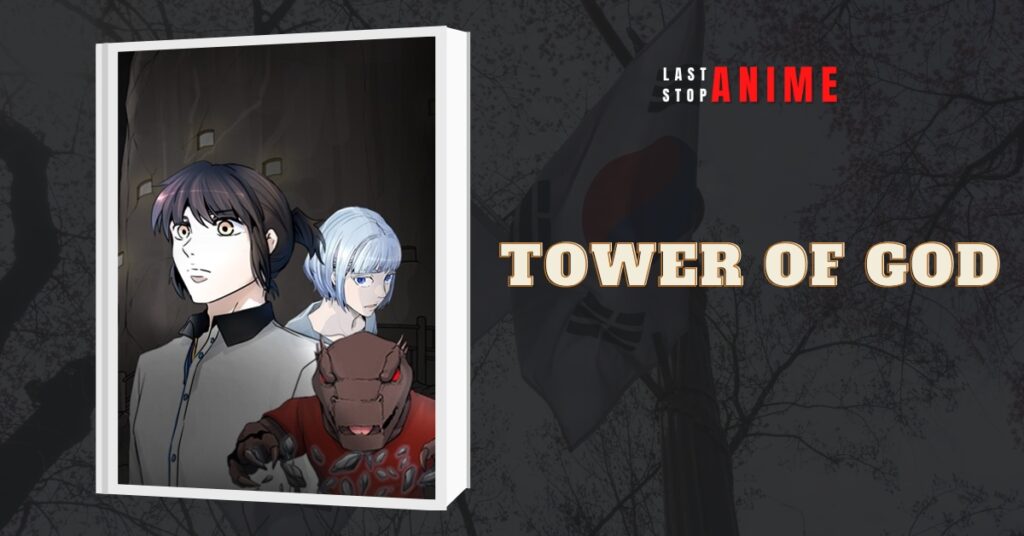 Author: SIU
Status: Ongoing
Number of Chapters: 133
Twenty-fifth Bam was all alone until he became friends with Rachel. Now, Rachel wants to climb the tower and is ready to leave Bam behind.
Rachel disappears, and Bam wants to see her again. So, he decides that he will find her and reunite with her.
But climbing the tower is not an easy feat. It is full of secrets, monsters, and wicked humans. Every floor has an Administrator who gives out challenges and tests to go to the next floor.
On the first floor, he talks to Headon, the Administrator, and learns he is an "Irregular." This is because he could enter the tower on his own and was not technically chosen. This is a very rare thing to happen.
Bam only has one goal. Reunite with Rachel at the end of the tower. But will it be easy?
Tower Of God is an exhilarating story and has a good art style too. It is definitely among the best Manhwa.
04. The Beginning After The End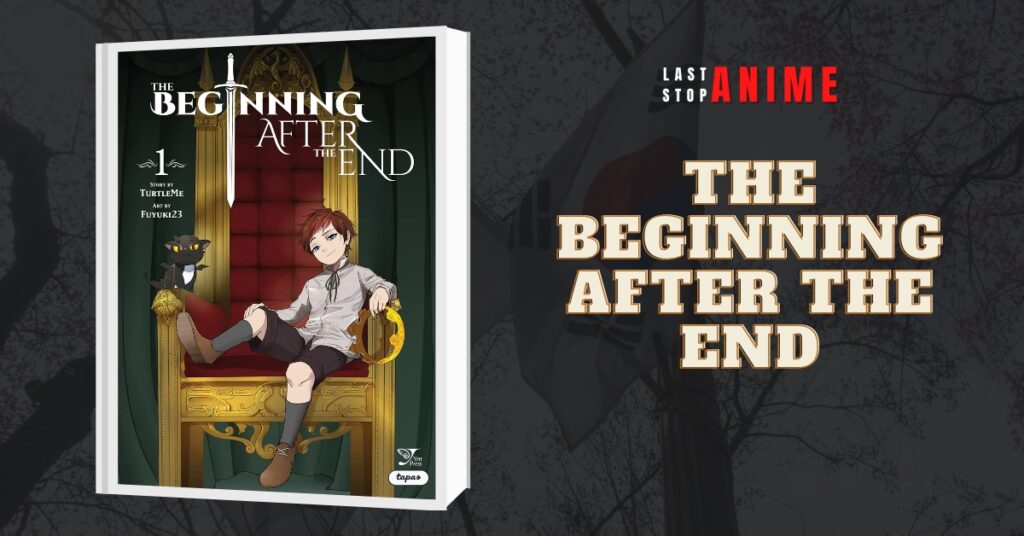 Author: TurtleMe
Status: Ongoing
Number of Chapters: 171
King Grey has everything in a world where everything is dictated by your fighting abilities. He has strength, money, and fame.
This has made him devoid of human needs like a will and purpose in life. Finally, life throws him a bone, and he is reincarnated in a new world.
This world is filled with magic and monsters, which is how the King gets a second chance at life. But he has to right the wrongs this time.
Not just that, but he also needs to question why he was born and what he can do to maintain peace in the world he created.
03. Noblesse
Author: Son, Jae-Ho, Lee, Gwang-Su
Status: Completed
Number of Chapters: 544
Rai has risen from an abandoned coffin in South Korea after many long years. He is a powerful vampire with no idea how this world works.
The only person he can trust during this time is his loyal companion, Frankenstein. But first, he must fit in with the crowd.
To do this, he dresses in a blazer from the Ye Ran High School nearby. He finds out that Frankenstein is actually the principal of this school.
To help him fit in, Frankenstein decides it will be a good idea to enroll him as a new student. But this turns out to be a bad idea.
Rai has a lot of problems with the modern world, and their past gets in between too. So it is up to Rai to protect everyone he loves from this strange world he does not understand.
02. The Breaker
Author: Park, Jin-Hwan, Jeon, Geuk-jin
Status: Completed
Number of Chapters: 72
Shioon lives a sad life. He is the object of several beatings and bullying from Ho Chang and his gang. One day, while one such incident, a man spots him getting beaten up.
But instead of defending him, he yells at him for being weak and unable to protect himself. He soon learns that this man is Haa Chun Woo, a substitute English teacher at his school.
Shioon decides to enroll in a martial arts academy to learn defense. On the way there, he sees Chun Woo surrounded by men. To his surprise, he takes them over easily with techniques.
Shioon records this and blackmails Chun Woo into teaching him self-defense. But he is not aware that his master has a shady past.
Now Chun Woo has to deal with a student and the life of the underground.
01. Solo Leveling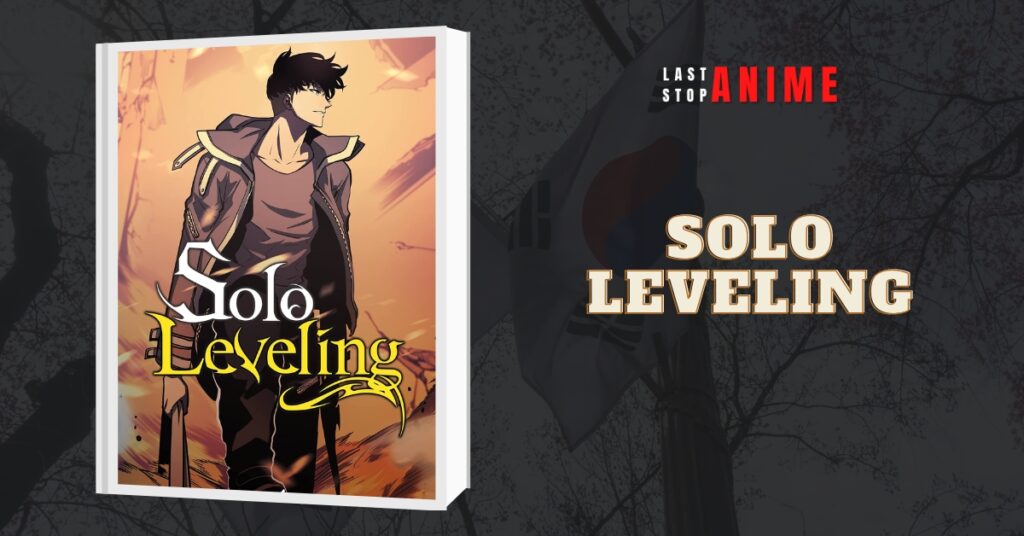 Author: Chugong, Jang, Sung-rak
Status: Completed
Number of Chapters: 180
The Gate opened 10 years ago and connected the human world to the world of magic and monsters. It caused havoc until humans received superpowers to counter the beasts.
They are called "Hunters" now. So, for example, sung Jin Woo is a hunter but is referred to as the world's weakest one due to his pathetic power.
He still has to fight monsters to pay his mother's bills despite that. On one such mission, he thinks he is left for dead.
But days later, he wakes up in a hospital. In front of him is a screen called the "Quest Log." It tells him he must undergo intense training to face the penalty.
He is hesitant about it at first but then realizes that it may make him one of the best Hunters in the entire world.
With a gripping story and great character development on the main character's part, Solo Leveling is the best action Manhwa on our list.
---
Other Action Manhwa You Might Enjoy:
Legendary Moonlight Sculptor
Max Level Returner
Tomb Raider King
Hive