A story is always more engaging and demanding of your attention when the main character is dead-set on a clear goal, driven by strong emotion – especially that of revenge in manga.
We have all felt that need to get back at someone who did us wrong at some point in our lives. We have all felt the feeling of revenge, no matter how minuscule it may have been.
Since revenge stories mainly involve betrayals, atrocities, or injustice inflicted upon the central character(s), they make us resonate with and feel strongly for the characters. They make us want to root for the characters and follow them on their tumultuous journey toward retribution.
So if you're someone who enjoys such stories, you're at the right place because we have handpicked the best revenge mangas for you to read. Each of these manga is different and has its own take on the concept of revenge.
For ongoing manga, instead of the exact number of the chapters, an approximate number will be indicated to give you an idea of its length, as it is subject to change on subsequent chapter releases.
So without any further delay, let's dive into the list!
20. Failure Frame: I Became the Strongest and Annihilated Everything with Low-Level Spells
Genres: Action, Adventure, Isekai
Status: Ongoing (25+ chapters)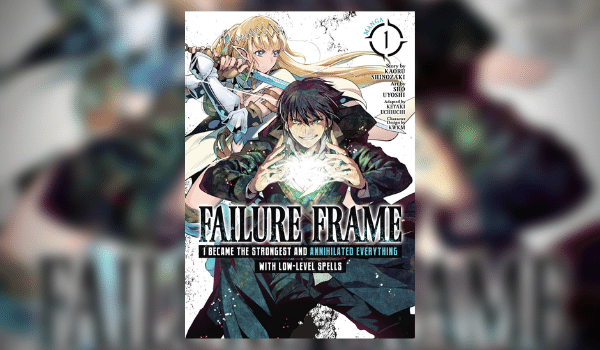 Failure Frame: I Became the Strongest and Annihilated Everything with Low-Level Spells- as you can guess from the long title, this isekai manga is an adaptation of a light novel with the same name.
The story follows Touka Mimori, who is brought into another world along with his entire class by a goddess called Vysis.
Unfortunately, Touka is ranked the weakest among everyone and deemed useless. To make things worse, the cruel goddess pits him against his classmates, only adding to his misery.
Even though he develops whatever prowess and skill he has, he is still the weakest, and his frustration and anger drive him forward as he seeks revenge against the goddess who summoned him.
19. Gankutsuou: The Count of Monte Cristo
Genres: Seinen, Mystery, Sci-fi, Drama
Status: Completed (17 chapters)
Gankutsuou is a short manga written by Gonzo, Mahiro Maeda, Alexandre Dumas, and Yuri Arawara, with illustrations by Mahiro Madea, based on the light novel of the same title.
Baron Franz d'Epinay and Viscount Albert de Morcerf are French aristocrats that attend a festival together; while the former is there just for fun, the latter is interested in finding something exhilarating.
Coincidentally, Albert has a chance encounter with the Count of Monte Cristo, who he soon befriends.
What he doesn't know is that the Count's hope of exacting revenge on his wrongdoers will become a reality, thanks to their blooming friendship.
Gankutsuo is an emotionally riveting tale with an excellent plot structure and superb storytelling.
18. The Holy Grail of Eris
Genres: Drama, Fantasy, Mystery, Historical
Status: Ongoing (25+ chapters)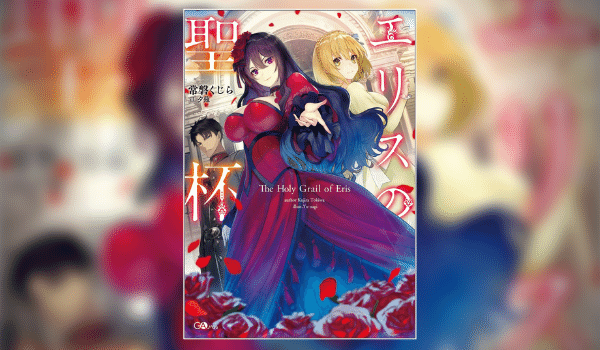 The Holy Grail of Eris is a relatively recent manga written by Kujira Tokiwa with illustrations by Hinase Momoyama.
The story follows a young woman named Constance Grail, the youngest daughter of a noble family, whose fiancee cheats on her and leaves her integrity, morality, and righteousness in pieces.
Things take a turn when the notorious spirit Scarlet Castiel possesses Constance and assists her with a set price on the table – Constance must help Scarlet exact revenge on those who framed her and led to her execution ten years ago.
The gripping premise, the well-written characters, the beautiful artwork, and the mystery- all of these factors make the manga worth a read.
17. Green Blood
Genres: Seinen, Action, Suspense, Psychological, Historical
Status: Completed (49 chapters)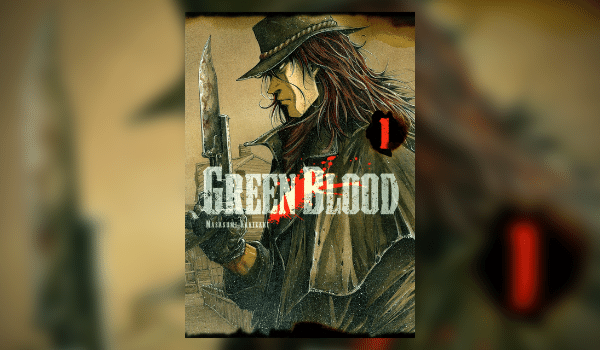 It would not be wrong to say that Green Blood by Masasumi Kakizaki is quite an underrated manga.
The setting is the post-civil war United States, a time of deprivation, discrimination, crime, and despair. The story follows a man named Brad Burns, an assassin working for the largest mob group in the area.
And his younger brother Luke Burns, a virtuous man with a strong sense of justice who has no knowledge of his brother's job.
Brad's whole purpose is to dig up information regarding his father and avenge his mother's death, hence the reason he decided to join the mob.
The story is pretty straightforward but what makes the manga incredible is the constant suspense and Kakizaki's fabulous artwork.
16. Übel Blatt
Genres: Seinen, Action, Adventure, Dark fantasy, Ecchi
Status: Completed (167 chapters)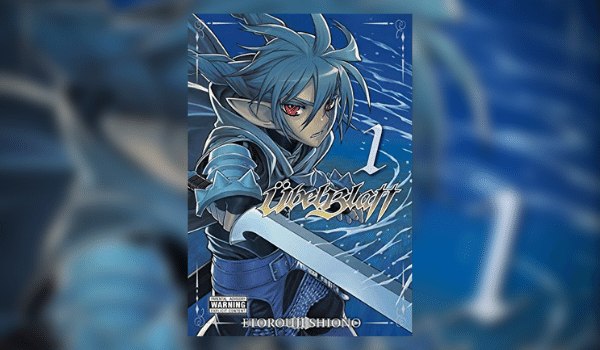 Übel Blatt or Evil Blade is a thrilling dark fantasy manga by Etorouji Shiono.
The story is about a hero whose former comrades had not only betrayed him but also "killed" him and three other warriors.
On top of that, he was also labeled a traitor (as one of the "Four Lances of Betrayal") for reportedly siding with the enemy when he was actually fighting for their land to the very end.
Twenty years after the incident, the fallen warrior, now known as Koinzell, has returned and is out on a hunt for revenge against those who betrayed him and took away his honor, purpose, and life.
Übel Blatt is a feast for fans of dark fantasy with an engaging premise and excellent storytelling.
15. Goblin Slayer
Genres: Seinen, Action, Dark fantasy
Status: Ongoing (70+ chapters)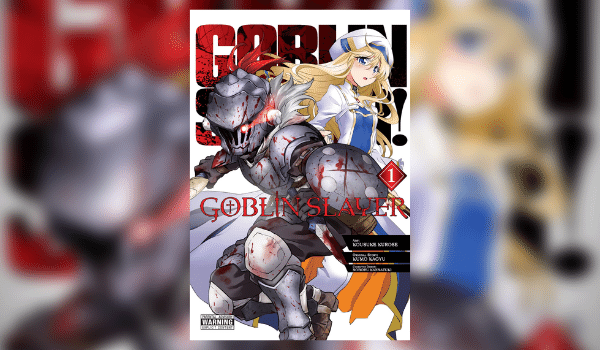 Goblin Slayer is a popular manga written by Kumo Kagyuu with illustrations by Kousuke Kurose.
It is about- well, a Goblin Slayer who goes around wreaking vengeance upon goblins, hideous creatures that band together and make life miserable for human beings.
On one of his mission, he meets a young Priestess whose group has been sexually assaulted and massacred by goblins.
Although initially dubious, he starts developing a bond with her and other comrades that join them later.
Goblin Slayer has been a controversial work, considering the sexual violence showcased in it, but again, it is not unusual for a seinen manga/anime.
So if that does not bother you, Goblin Slayer is quite an enjoyable read.
14. Kasane
Genres: Seinen, Psycholgocial, Drama, Supernatural
Status: Completed (126 chapters)
This entry is a bit unusual compared to the others on this list. Kasane is a gripping psychological drama written by Daruma Matsuura.
The title refers to our main character, Kasane, who aspires to be an actress like her mother. However, unlike her mother, she does not fit into the beauty norms set by the acting industry.
Even though she is brilliant at acting, she is bullied by her schoolmates because of her physical features.
Kasane's mother had once said, "wear lipstick and kiss whoever you desire."
So when Kasane does exactly that, she somehow ends up temporarily swapping faces with that person.
She takes this reveal as a chance to avenge herself and chase her dream of becoming a top actress.
13. Seraph of the End: Vampire Reign
Genres: Shonen, Action, Dark fantasy, Drama
Status: Ongoing (115+ chapters)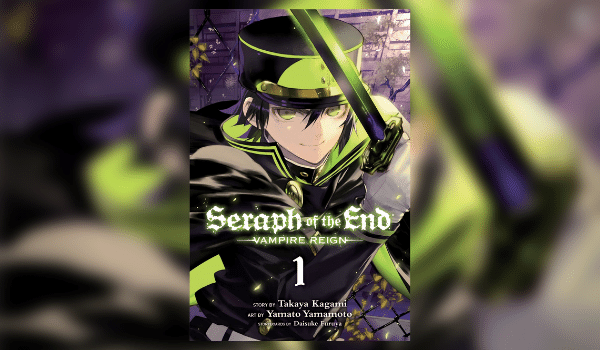 Seraph of the End, or Owari no Seraph, is written by Takaya Kagami and Daisuke Furuya with illustrations by Yamato Yamamoto. It is a well-loved manga that has earned itself two anime seasons by WIT studio.
The premise is a time of pandemic (no, not covid) in which humans above the age of 13 are the victims, and the vampires have capitalized on this opportunity to reign over humanity.
Eight-year-old Yuuichiro Amane lives with his friend Mikaela Hyakuya and other children in an orphanage under the control of vampires.
One night when they try to escape, a high-ranking vampire officer comes to the scene and mercilessly kills each one of them.
Yuuichiro, the only one to have escaped, swears that he will become stronger and come back to avenge his dead family.
12. Rising of the Shield Hero
Genres: Seinen, Action, Adventure, Isekai, Drama
Status: Ongoing (85+ chapters)
Rising of the Shield Hero, or Tate no Yuusha no Nariagari, written by Yusagi Aneko and illustrated by Kyu Aiya, is an insanely popular isekai manga with an equally successful anime adaptation. The manga and the anime are adaptations of the light novel of the same title.
The story follows Naofumi Iwatani, who is suddenly transported to a kingdom in another world. Naofumi is named the Shield Hero, the weakest among the Four Cardinal Heroes summoned.
Everybody is reluctant to join him, except for Princess Malty, who comes forward to aid him.
Little did Naofumi know that Malty would rob him of his possessions, falsely accuse him of rape, sabotage him and bring him unceasing misery, and join another hero's party.
Fueled by betrayal, Naofumi moves forward with only one thing on his mind: revenge, revenge, and revenge.
11. Akumetsu
Genres: Shonen, Action, Psychological, Drama, Suspense
Status: Completed (162 chapters)
Akumetsu is another excellent manga with a simple but powerful story by Yoshiaki Tabata and neat artwork by Yuuki Yugo.
The story is set when Japan's economy has taken a deep nosedive. Shiina Nagasawa has turned to prostitution after her father's bankruptcy to support her family.
So one day, when she is at a high-profile party, she does not expect a masked guy who turns out to be her classmate, Shou Hazama, to crash the party and murder a former minister right in front of her.
Apparently, Shou calls himself "Akumetsu" and goes around killing corrupt politicians responsible for the sad state of their country as a form of revenge.
Akumetsu tackles similar themes as Death Note, where the "hero" blurs the line between good and evil and makes you think deeply about what morality really means.
10. Fire Punch
Genres: Shonen, Action, Dark fantasy, Supernatural Thriller, Gore
Status: Completed (83 chapters)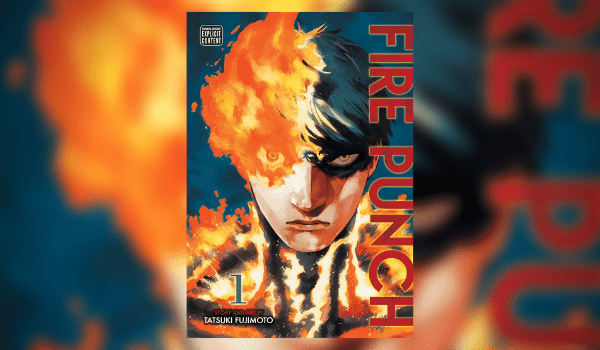 Fire Punch is the work of the one and only Tatsuki Fujimoto, the mangaka of Chainsaw Man. It made a lot of noise on social media shortly after its release, and understandably so.
A world ruined by snow and ice and "Blessed" people with powers to fight against the cold makes for an engaging premise right off the bat.
Our main protagonist Agni is an orphan possessing regenerative powers. He lost his only sister Luna when an army commander burned their village down.
Years later, when Agni is more in control of his powers, he seeks revenge against the one who killed his sister and will stop at nothing.
Fire Punch is worth a read, not only because of its plot but also because of Fujimoto's beautiful artwork that cannot go unappreciated.
9. Shinai naru Boke e Satsui o Komete
Genres: Seinen, Psychological, Drama, Mystery, Suspense
Status: Completed (98 chapters)
Shinai Naru Boku e Satsui wo Komete, or My Dearest Self With Malice Aforethought in English, is a one-of-a-kind manga by Hajime Inoryuu with illustrations by Shouta Itou.
The story follows a typical university student named Eiji Urashima who is either out drinking with his friends or trying to get a girlfriend.
So one day, when he wakes up in his bed with a beautiful girl from his university who claims to be his girlfriend, he has no recollection of the night before.
Eiji decides to play along with the situation. However, when the subsequent events make no sense to him, he realizes that three days have passed, and he remembers nothing.
Then, to make things worse, a magazine writer discloses one of his dark secrets to his "girlfriend," forcing him into an entirely unforeseen muddle.
8. Shigurui
Genres: Seinen, Action, Drama, Martial arts, Historical, Gore
Status: Completed (84 chapters)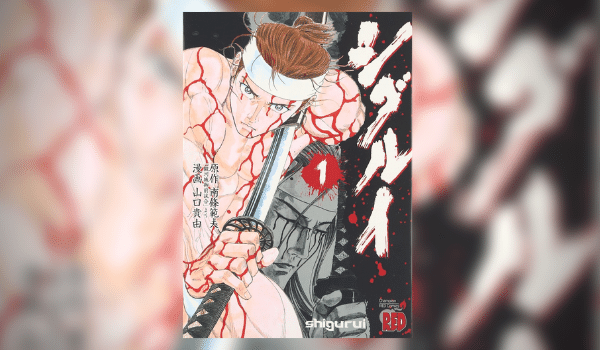 Shigurui or Death Frenzy is written by Takayuki Yamaguchi with artwork by Norio Nanjou.
It is one of the best mangas that showcases sword fights, and it perfectly portrays the brutal life of swordsmanship, power, and honor.
Shigurui revolves around Gennosuke Fujiki and Seigen Irako, two samurai that are pitted against each other on account of the daimyo's decree of martial arts competition with real swords instead of wooden ones.
What's more, the one-eyed Gennosuke and the boring Seigen share deep resentment toward each other and their history that has brought them to their disabled state.
Shigurui has an incredible art style with all its blood, gore, and nudity, so just a heads up if you're not into that stuff. But in case you are, this manga is a perfect fit.
7. First of the North Star
Genres: Shonen, Action, Martial arts, Sci-fi, Drama
Status: Completed (245 chapters)
Fist of the North Star, or Hokuto no Ken, is one of Weekly Shonen Jump's best-selling mangas of all time. It is written by Tetsuo Hara, with artwork by Buronson.
Whether you are a new or veteran anime fan, you must have stumbled upon the "omae wa mou shindeiru" meme at least once. Yes, it's from the Fist of the North Star anime itself.
The story's setting is the year 199X, post-nuclear war, where the earth is devoid of water and vegetation.
Amid all the crisis, a man named Kenshirou, the wielder of the 1800-year-old martial art Hokuto Shinken, saves the innocent and weak from various threats with his skill. But unfortunately, he is also out for vengeance upon his rival, who had taken claim on his fiancee Yuria.
The manga is a great read for someone who loves the good old formulaic shonen or big, burly masculine characters.
6. Claymore
Genres: Shonen, Action, Dark Fantasy, Adventure, Gore
Status: Completed (159 chapters)
Claymore is quite a refreshing manga in the shonen genre, considering that its characters are predominantly female. Moreover, it is written as well as illustrated by Norihiro Yagi.
The plot follows our main protagonist, Clare, a member of the Claymore Organisation, an organization that sends out female warriors to fight monsters called "Yoma."
These monsters not only devour human flesh but also shapeshift and steal the memories of their last victim.
What's more, the female warriors assembled to exterminate them are half-human and half-yoma, Clare being one of them.
She has her mind set on vengeance as she goes on fighting yoma with her comrades and discovering the truth of her world.
Claymore has a beautiful art style with a European-themed backdrop and meticulous attention to detail, particularly the grotesque-looking monsters, adding to the overall visual horror.
5. Blade of the Immortal
Genres: Seinen, Action, Adventure, Drama, Historical, Martial arts
Status: Completed (207 chapters)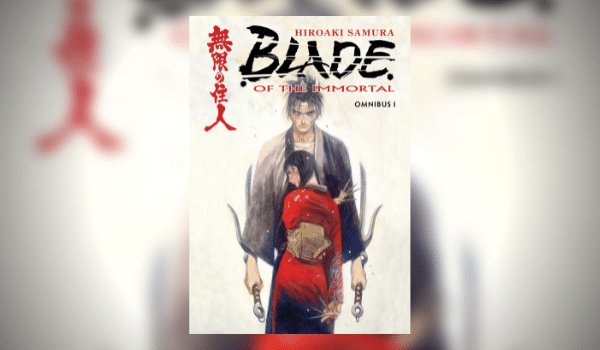 Blade of the Immortal, or Mugen no Juunin, is Hiroaki Samura's most acclaimed work.
The "immortal" in the title refers to Manji, a swordsman infamously known as the "Hundred Man Killer."
To get rid of his immortality, he vows to kill a thousand evil men to atone for killing hundred innocent men in the past.
Soon Manji is joined by the 16-year-old Rin, who requests him to help her kill those who murdered her parents.
Although initially unwilling, he gives in to her plea, and the two set out on their journey with personal goals in mind.
The manga has an old-school sketchy art style that perfectly complements the darkness of the atmosphere. Not only is its artwork fabulous, but the story is brilliantly executed despite a simple premise.
4. Lone Wolf and Cub
Genres: Seinen, Action, Adventure, Historical
Status: Completed (142 chapters)
Lone Wolf and Cub, or Kozure Ookami, is the oldest manga on this list that came out in the 1970s. It was written by Kazuo Koike with illustrations by Goseki Kojima and is considered a masterpiece by many.
Lone Wolf and Cub follows the harsh and grim reality of Ittou Ogami, the former chief executioner of the Shogunate who was framed for treason by the Yagyuu Clan.
Not stopping that, they even killed his wife, leaving Ogami with only his little son Daigorou.
Now an assassin, Ogami goes around doing his job with his son. While bearing an unwavering resolve to annihilate the entire Yagyuu clan.
Don't let the fact that it is an old manga stop you from giving it a read. You will be surprised how superb the artwork is for an equally riveting storyline.
3. Attack on Titan
Genres: Shonen, Action, Dark fantasy, Thriller, Drama
Status: Completed (139 chapters)
Hajime Isayama's Attack on Titan is the most popular manga on MyAnimeList. Its anime episodes are some of the highest-rated on IMDb, which definitely makes it worth a watch.
Even if you're a new anime/manga fan, there is a 99.99% chance you already know about AOT.
The premise of AOT is humanity living within towering walls to protect themselves against massive humanoid creatures called titans that devour humans.
After a century of peace, one day, titans breach the outer wall and destroy the district of Shiganshina.
Eren, a young boy who helplessly witnesses his mother getting eaten by a titan.
He engraves that vivid memory in his mind forever and resolves to rid the world of every last titan in existence.
Although Attack on Titan may appear as a mere revenge manga on the surface, it dives deeper into multiple themes with exceptional storytelling. All in all, it is a must-read for any manga fan.
2. Vinland Saga
Genres: Seinen, Action, Adventure, Drama, Historical
Status: Ongoing (190+ chapters)
It is impossible not to think of Makoto Yukimura's Vinland Saga when we talk about revenge manga. It is a very successful manga with an incredible anime adaptation by WIT studio.
The premise is wartime between England and the Danes when Vikings are hired by either side to kill their enemy. Our main protagonist Thorfinn is one such mercenary and the son of a great Viking warrior.
However, the grown-up Thorfinn is nothing like the young boy who dreamt about Vinland's warm and fertile land.
As he goes around swimming in bloodshed, one battle after another, he has become numb to every feeling but one: seething revenge.
He has a one-track mind on delivering retribution to the man who ruthlessly killed his father.
Vinland Saga perfectly embodies the feeling of revenge and makes you feel as if you are the one that has been betrayed or wronged.
1. Berserk
Genres: SEINEN; ACTION, DARK FANTASY, GORE, HORROR
Status: Ongoing (365+ chapters)
Kentaro Miura's Berserk is easily the best revenge manga- this opinion is so unanimous that it is a fact. Most fans who have read Berserk would say it is the best manga ever made, let alone a revenge one.
It reflects Berserk being the highest-rated manga on MyAnimeList.
The story follows Guts, an ex-mercenary, now known as the "Black Swordsman," who is out for the ultimate revenge.
As if a harsh childhood was not cruel enough, when he grows up and finally finds someone to rely on, this person betrays him and takes whatever is left of him, including his lover.
Constantly tormented by malicious spirits, Guts is ready to defy even death if it means tearing apart the one who betrayed him.
Berserk is darkness personified and not for the weak-hearted. But if that stuff is okay with you, a masterpiece awaits you.
Other Revenge-Centric Manga:
Dungeon Seeker
Juujika no Rokunin
Arifureta: From Commonplace to World's Strongest
Black Cat
Dragon Eye
Funouhan
Dogs: Bullets & Carnage