Death Note is a real work of art, and no one can deny it. It is extremely popular among anime fans, and it deserves to be so. Death Note is an anime that introduced many people to anime and inspired them to explore other genres.
With just 37 episodes, Death Note unpacks a lot, be it the well-written plot, iconic characters, and jaw-dropping twists and turns that not many people can predict. It is an anime that paradoxically talks about justice.
This anime keeps you on edge, making you keep guessing what will happen, what tactics the characters will use, and so on.
If anything, Death Note is all about plotting and scheming. Well, there may not be another anime as Death Note because it's one of a kind and can not be replicated.
Though if you enjoyed Death Note and want to watch more anime similar to Death Note, you have come to the right place.
Some of the anime on this list have intense suspense, have mysteries, or are psychological thrillers. In general, anime from the list will blow your mind.
Also, one of the most common themes for some of the anime on the list is plotting and scheming because that was the essence of Death Note.
Note: When we say we are listing down anime like Death Note, we mean these anime will have a similar vibe in terms of the plot while being psychological thrillers.
15. Ergo Proxy
Episodes: 23
Status: Finished Airing
Genres: Mystery, Sci-Fi, Cyberpunk, Post-apocalyptic
The setting of Ergo Proxy is a future Earth that has experienced an ecological catastrophe. Humans are required to construct and live in specialized domes to imitate habitable conditions.
This has made it uninhabitable as we know it. AutoRevis androids are to speed up recovery because humans still struggle to recover from the disaster.
The AutoRevis begins to become aware of itself, though, thanks to a virus known as the "cogito virus."
The main character, Re-I Mayer, decides to investigate the reasons for AutoRevis' behavior.
Similarities between Ergo Proxy and Death Note:
Ergo Proxy is a dark psychological thriller.
There's a mystery surrounding the virus.
It has a complex story.
14. Platinum End
Episodes: 24
Status: Finished Airing
Genres: Drama, Supernatural
Death Note fans will be delighted to know that the authors of Death Note created Platinum End. So you already know how good this anime is going to be.
Platinum End, before being released, got a lot of hype from the fans and was even considered the best anime of that season.
The story revolves around Mirai Kakehashi, who's tired of the world and tries to kill himself, but luckily he's saved by an angel. However, the angel Nasse gives him wings and arrows.
Nasse then reveals that Mirai is a God candidate along with 11 others. This starts the journey of who's going to become the next God.
Similarities between Platinum End and Death Note:
Similarly, Platinum End has a lot of supernatural elements.
The anime series is all about mind games.
The female protagonist plays a nice role.
The concept of God and justice is similar to that of Death Note.
Mirai has supernatural powers just like Light Yagami.
13. One Outs
Episodes: 25
Status: Finished Airing
Genre: Sports, Gambling, Psychological Thriller
One Outs is based on a manga series that Shinobu Kaiteni created and illustrated. One outs is an anime about gambling while simultaneously being a baseball anime.
The anime revolves around Toa Tokuchi, a genius gambler as well as someone who is considered to be a baseball prodigy.
Toa is famous for his 499 straight victories in the game of One Outs, in which the pitcher and batter are the only two competitors. Despite all this, Tao sees baseball as a way to pass his time.
If the above skills weren't enough, Tao is good at reading others and manipulating them.
Hiromichi Kojima, a renowned hitter for the Saikyou Saitama Lycaons, observes Tokuchi's abilities firsthand and believes the player may be just what the squad needs to break out of their rut.
To attract him, Kojima risks his career to beat Tokuchi in his own game.
After joining the team and having a heated conversation about pay, Tokuchi suggests a unique contract: 5 million yen for pitching an out and 50 million if he allows a run.
Similarities between One Outs and Death Note:
Tao, like Light Yagami, is good at manipulating others.
The anime series has loads of twists and turns.
The show is all about analyzing and plotting.
12. Zetsuen no Tempest (Blast of Tempest)
Episodes: 24
Status: Finished Airing
Genres: Action, Drama, Fantasy, Mystery
The story revolves around Yoshino Takigawa, a young man secretly seeing Aika, the sister of his best friend, Mahiro.
Mahiro swears to track down the person responsible and make them pay for her inexplicable murder.
Mahiro solicits the aid of a witch, who is subsequently exiled to a barren island. Yoshino and Mahiro must now protect the world from the witch's evil twin while coming closer to the truth of Aika's unexplained murder.
There are several references to Shakespeare's plays, like Hamlet and The Tempest, in this dark fantasy since this is a story of vengeance.
Similarities between One Outs and Death Note:
There's a mystery surrounding the death of Aika.
Great dialogues between the characters.
The anime is philosophical as well as a psychological thriller.
There's also action in this anime.
11. Darker than Black: Kuro no Keiyakusha
Episodes: 25
Status: Finished Airing
Genres: Action, Mystery, Sci-Fi
Ten years have passed since Heavens Gate appeared in South America and Hells Gate in Japan, enveloping the once-comfortable night sky in an ominous skyline.
These gates are places where the fundamental principles of physics are disregarded for unknown reasons.
With the emergence of the gates came contractors who were given extraordinary talents in return for their humanity.
Misaki Kirihara, Section 4 Chief, runs afoul of a notorious Contractor known only by the alias Hei in the Japanese metropolis surrounding Hell's Gate.
Hei, known as "Black Reaper" in the underworld, works with his colleagues to complete assignments for the shadowy and brutal Syndicate while progressively revealing the sinister truth behind a conspiracy that threatens the Contractors' very existence.
Similarities between Darker than Black: Kuro no Keiyakusha and Death Note:
Darker than Black is a dark fantasy.
This is a mystery anime.
There are dark secrets about hell's gate and heaven's gate.
10. No Game, No Life
Episodes: 12
Status: Finished Airing
Genres: Comedy, Fantasy, Ecchi, Isekai, Strategy Game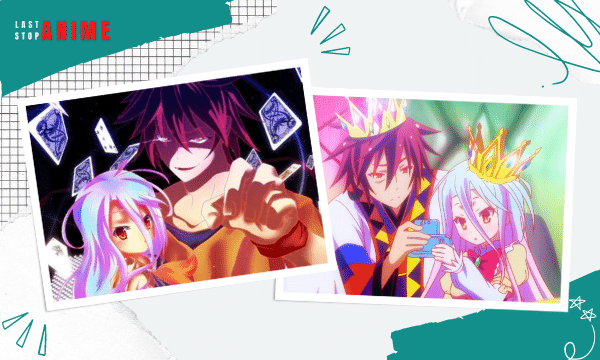 If you like Isekai anime, you should watch "No Game No Life" because it is one of the best anime in the genre. The premise of No Game No Life is set up in a fantasy world of games.
The anime's events occur in a universe ruled by Tet, the one true God. It is home to sixteen sentient species, of which only humans lack magic-related affinities. Their awful fate appears to be changing after two strangers show up.
Stepsiblings Sora and Shiro love games, and they go by Blank, having dominated most of the online game competitions on Earth.
They unintentionally draw Tet's attention—the God of games—to themselves. Tet approaches them online and issues a chess challenge after noticing their intelligence.
The rest of the anime is about them clearing games.
Similarities between No Game, No Life and Death Note:
Sora and Shiro deal with the difficulties through psychological games.
The games determine who's going to be the next God.
Both the main characters are super smart.
Apart from the main characters, the cast is filled with some interesting characters.
09. Parasyte – The Maxim
Episodes: 24
Status: Finished Airing
Genres: Action, Horror, Sci-Fi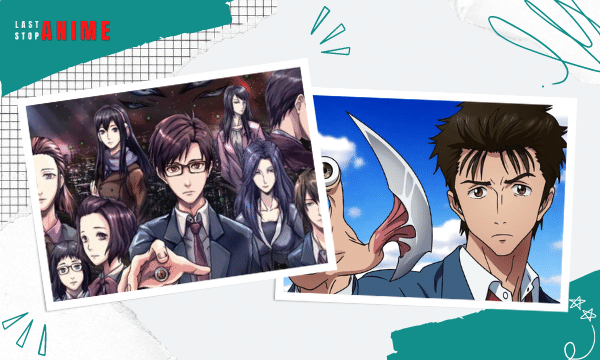 Parasyte is considered one of the best anime for alien invasion themes. The anime revolves around aliens and a high school student.
This is not your typical alien invasion anime; rather, it takes a different approach, making it a good anime for the alien invasion theme.
The plot begins with a parasitic extraterrestrial race attacking Earth and affiliating itself with humanity.
One alien parasite in particular, nevertheless, didn't quite succeed in carrying out its intended function. However, it is futile in its effort to enter high school student Shinichis' head.
Since the parasite fails to enter his body, he settles into his right hand. They are compelled to coexist uncomfortably because the parasite was unable to regulate its brain and could not move.
The parasite, however, discovers that other aliens dislike him and want to kill him.
This situation forced the two of them to cooperate and work together to save themselves from other aliens and other dangers that came along their way.
Similarities between Parasyte – The Maxim and Death Note:
The plot is more like a survival game between Shinichi and the other characters.
The main character has supernatural powers.
The cast has some great character development.
The opening is like Death Note hardcore.
08. Hell Girl (Jigoku Shoujo)
Episodes: 26
Status: Finished Airing
Genres: Horror, Mystery, Supernatural, Psychological Thriller
Revenge, the sweetest morsel to the mouth that ever was cooked in hell.
Hell Girl is a dark anime with an interesting plot that revolves around revenge and its aftermath. The premise of Hell Girl revolves around a website that opens at midnight.  Hell Correspondence is the name of the site.
Anyone looking for vengeance can enter that person's name on the website, and a mysterious girl named Ai Enma, the Hell Girl, then pays a visit to the person entering their name.
Ai then proceeds to explain that she will take the souls of those people to hell, but there's one repercussion, and that is that she will also send the person writing the names to hell.
Ai does not check whether the person she is sending to hell deserves it. She sends people to hell because someone wrote their names.
Another thing about Ai is that she does not judge the person who visits the site and enters the name of their enemy.
Well, want to extract revenge from your enemies? Visit Hell Correspondence and leave their name. You will get your revenge, how you may ask. That's because Ai Enma is the hell girl responsible for getting your sweet revenge.
Similarities between Hell Girl (Jigoku Shoujo) and Death Note:
Talks about the consequences of revenge.
It depicts some sensitive issues like bullying.
The anime talks about cruel behavior.
07. Mirai Nikki (Future Diary)
Episodes: 26
Status: Finished Airing
Genres: Action, Supernatural, Suspense
Our main character, Yukiteru Amano, is a shy teenager who's frequently seen talking to an imaginary friend, Deus Ex Machina, God of Time and Space.
He spends most of his time on his cell phone, writing in his diary. When Yukiteru wakes up one day, he finds that some of the events of his day have already been displayed on his phone.
The events recorded on his phone will happen soon, despite his initial dismissal of them as a coincidence.
After using this new resource all day, Yukiteru discovers that his classmate Yuno Gasai also has a diary.
The Deus Ex Machina says that they—along with ten other contestants—have been dragged into a survival game whose winner will become the deity's successor as they cooperate to fend off a strange pursuer and return to their homes.
Yukiteru and Yuno have no choice but to use their cellphones, now dubbed "Future Diaries," to survive this brutal combat royal.
The main characters of the Future Diary, Yuki and Yuno, are the ones that shine the most. Yuno is famously known as the Pink-Haired Yandere.
To point out, Yuno is more famous as an individual than the character of Mirai Nikki as a whole. We can consider her the selling point of Future Diary.
A few shows keep the audience glued to their seats until the very end. The anime series doesn't hold back violence, goriness, and graphic nudity.
What makes Future Diary one of the best anime is its mind games, action, plot twists, and, of course, the characters.
Similarities between Mirai Nikki (Future Diary) and Death Note:
At its core, Future Diary is a psychological thriller with plot twists and turns reminiscent of Death Note.
The series is all about mind games.
All the characters are for the plot's advancement. Hardly a few characters add for comedic or other elements.
The concept of becoming the new god is similar to that of Death Note.
06. Steins; Gate
Episodes: 24
Status: Finished Airing
Genres: Drama, Sci-Fi, Suspense
Steins; Gate, like Death Note, is one of the best anime, with a captivating cast and a gripping story. Rintarou Okabe is an eccentric scientist who is constantly hungry to learn new things.
To develop technological advancements that confound the human psyche, Rintarou establishes the Future Gadget Laboratory with the help of his snarky but well-intentioned friend Mayuri Shiina and his roommate Itaru Hashida.
Despite grand boasts, the sole noteworthy "device" the trio has produced is a microwave that somehow can transform bananas into green slime.
A sequence of odd occurrences leads Rintarou to think that the "Phone Microwave" device may be more complex than it first appears when he decides to attend neuroscientist Kurisu Makise's time-travel conference.
Rintarou experiments more with the time machine, claiming to be able to use the microwave to send text messages into the past. This attracts the wrath and interest of the unknown organization SERN.
The unexpected revelation puts Rintarou and his comrades in constant peril. In addition to striving to save his loved ones, he is also struggling with his deteriorating sanity as he tries to repair the harm his invention has done to the chronology.
Similarities between Steins; Gate and Death Note:
The anime series follows the concept of time travel without overcomplicating things.
The anime is psychological at its core.
05. Death Parade
Episodes: 12
Status: Finished Airing
Genres: Drama, Supernatural, Suspense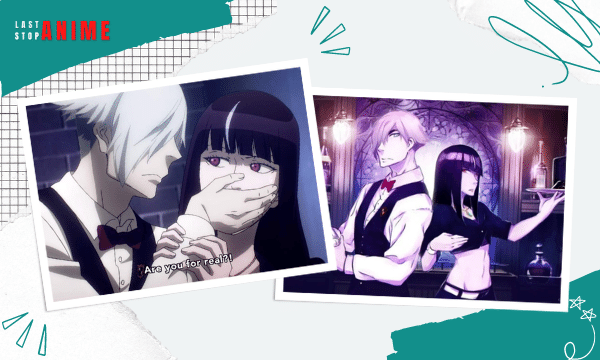 What follows death? That has been a question without a solution for all time. According to Death Parade, only two doorways exist after death. One is reincarnation, while the other is nothingness.
The characters in Death Parade don't enter heaven or hell after they pass away. In reality, they visit a bar run by a bartender named Decim.
As Decim competes against the individual in a random game, the bar serves as purgatory.
Whether that individual is reincarnated or banished into the void depends on their level of success. The winner will be reincarnated if they are successful.
However, if the individual loses, their soul will immediately cease to exist and go into a void of nothingness.
In Death Parade, a person's life choices after death play a significant role in determining whether they will be reincarnated or consigned to the abyss, where there is no way back.
The shinigamis, also known as the death gods, are the ones in control of a person's afterlife. They present several options to the individual to decide what they deserve in the afterlife.
Similarities between Death Parade and Death Note:
The series is full of lessons with an interesting concepts.
The show explores some of the dark issues.
Excellent character development, especially with Decim.
The plot is full of mystery.
04. Fullmetal Alchemist: Brotherhood
Episodes: 64
Status: Finished Airing
Genres: Action, Adventure, Drama, Fantasy
You must be wondering why Fullmetal Alchemist is on the list? Yes, you are right, but how can we forget to add one of the best anime series of all time?
Fullmetal Alchemist takes place in a parallel universe where alchemy is the leading field of study. It employs and creates new goods, medical research, and even the military.
Two brothers, Edward and Alphonse, learn alchemy to bring their mother back from the grave. Alphonse, unfortunately, loses his entire body while Edward loses an arm and a leg.
They must obtain the Philosopher's Stone to get their bodies back. They set out on a search for the Philosopher's Stone as a result.
From here on, the story focuses on both brothers' difficulties.
Similarities between Fullmetal Alchemist: Brotherhood and Death Note:
It explores some complex adult issues.
The show talks about the cruel nature of humans.
It emphasizes human life.
03. Code Geass: Lelouch of the Rebellion
Episodes: 25
Status: Finished Airing
Genres: Action, Drama, Sci-Fi
As followers follow Lelouch Lamperouge's activities, alternate timelines are put into play. The Holy Empire of Britannia is developing into a powerful military power in the parallel era where Code Geass is set.
A student from Britannia named Lelouch Lamperouge finds himself trapped in the crossfire between the forces of Britannia and the Area 11 rebels.
He can escape, though, since a strange girl named C.C. appears just in time to grant him Geass, the "Power of Kings."
Lelouch sets out on a risky voyage as the masked vigilante known as Zero, launching a ruthless offensive against Britannia to exact final revenge after realizing the tremendous potential of his newly discovered "power of absolute obedience."
Only a handful of shows follow and depict political issues with such ease, and Code Geass handles this in a great way. Code Geass manages to bring several sub-genres in.
We have action sequences or, more like mecha battles. We have a bit of romance going on. Then comes the psychological aspect of the show.
The story is not complex, but that's what makes it shine the most.
Similarities between Code Geass and Death Note:
There are a lot of plot twists and turns throughout the show.
The show is all about plotting and scheming.
The characters have conflicting ideologies and philosophies.
Lelouch is as intelligent as Light Yagami.
02. Monster
Episodes: 74
Status: Finished Airing
Genres: Drama, Mystery, Suspense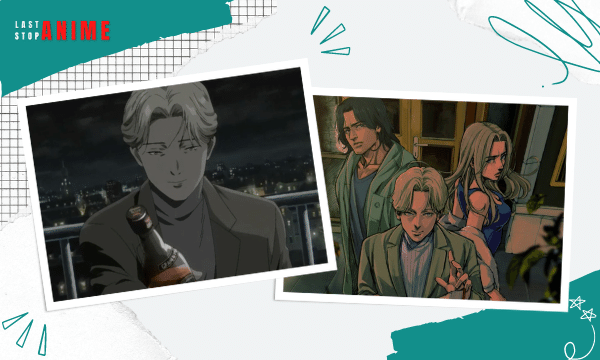 This list of anime like Death Note, will be incomplete without mentioning Monster. Just like Death Note, Monster is also a masterpiece.
Monster revolves around an elite neurosurgeon, Dr. Kenzou Tenma, who recently got engaged. The person he is engaged to is the daughter of the hospital director where he works.
That is until one evening when a seemingly unimportant incident completely alters Dr. Tenma's life.
He is getting ready to operate on someone when the hospital director calls and instructs him to switch patients and save a famous performer's life by performing brain surgery.
While his colleagues, fiance, and the hospital director congratulated him on his success, the swap resulted in the death of a deserving immigrant worker, posing a moral quandary for Dr. Tenma.
As a result, in a similar situation, Dr. Tenma maintains his integrity and opts to operate on young Johann Liebet rather than the town's mayor.
Dr. Tenmas's decision has unfortunate consequences, including losing his social position.
However, Dr. Tenmas's employment is reinstated following the director and two other doctors' inexplicable deaths.
He is released and later succeeds in becoming the hospital director since there is insufficient evidence to condemn him.
Dr. Tenma's past resurfaces nine years later when he saves the life of a criminal, and he once more meets the Monster he operated on to atone for the destruction the one he spared caused. He must now go out on a pursuit mission to find.
Similarities between Monster and Death Note:
The Monster explains the psychology of criminals and how they are born, while at the same time, the Monster sheds light on the issue of child abuse and humankind's immoral or dishonest behavior.
Monster pulls the audience into a world far from hope and consists of violence, murder, and angst.
Monster blurs the line between what is good and what is evil.
01. Psycho Pass
Episodes: 22
Status: Finished Airing
Genres: Action, Sci-Fi, Suspense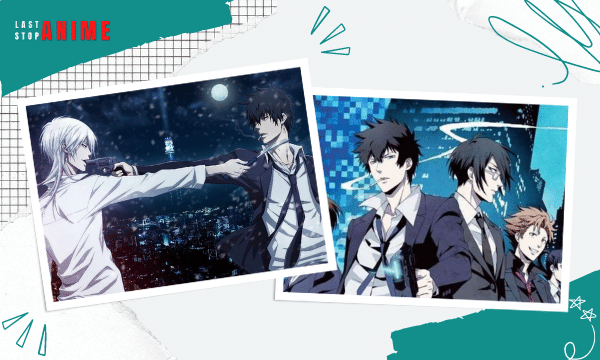 The sibyl system is described as having been put up in the psycho-future in the year 2113 to determine the likelihood that criminal activity will occur.
The setting was 2113, when Japanese law enforcement moved beyond simply arresting offenders to more sophisticated methods of apprehending crime.
As a result, they put into place the Sibyl System, which assesses a person's whole activities to evaluate if they have a psychopathological goal or not.
The enforcers are jaded inspectors who have devolved into covert criminals and are given freedom in return for doing the inspectors' dirty work.
These inspectors enforce the law by regularly using lethal force to subjugate anyone with ill intent.
As a young person who sincerely wants to uphold the rule of law, Akane Tsunemori comes into this world intending to do so.
However, working with veteran enforcer Shina Kougami, she soon learns that the sibyl systems' analyses are not as reliable as her fellow inspectors' assessments might lead one to believe.
Akane struggles with the idea of what justice is and whether it can be upheld through the use of a system that may already be flawed after having everything she has ever known thrown on its head.
For this, we won't be telling you the similarities between Psycho Pass and Death Note. Rather you should watch this anime and find out.
Other Anime Similar To Death Note To Check Out:
Kaiji
Ghost In The Shell
Detective Conan
The Promise Neverland