Death Note is a Japanese manga series written by Tsugumi Ohba and illustrated by Takeshi Ohba. It was later also produced as an anime series. Death note is very popular among fans worldwide for its storyline and its main characters. Many anime-watchers who are new to anime prefer Death Note as their first Anime.
The story shows the protagonist- Light Yagami, a teenage genius who laid his hands on the mysterious notebook called the "Death Note" by mere coincidence.
This notebook belonged to the Shinigami Ryuk, and it granted the holder and user the supernatural ability to kill anyone whose name was written in the book.
So, Light formulated an aim to kill whoever he deemed guilty and immoral worldwide using the Death Note while also keeping his identity hidden.
He knew that the whole world would not share his perspective, and he would get caught at the hands of the law for this endeavour.
His goal was to create a crime-free society wherein no evil people existed, for which he used the alias of a god-like vigilante named "Kira".
Needless to mention, an elite Japanese task force also got on the case to unmask his identity and capture him, led by the enigmatic detective "L".
Where To Watch Death Note: Amazon Prime, Hulu, Netflix, Crunchyroll, HBO Max
List of 15 Main Characters In Death Note
15. Wedy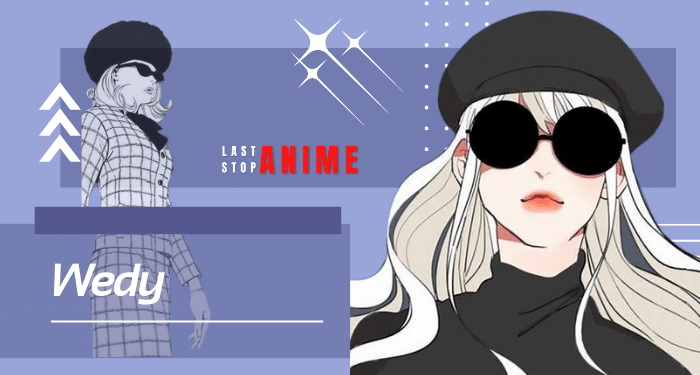 Wedy was among the Death Note characters who were not seen as much as the others in the anime and manga. She was a professional cat burglar under the employment of L from the underworld.
She was also an expert with surveillance and displayed pure expertise in her work. Unfortunately, Light killed her off using the Death Note shortly after he killed L.
14. M: Mello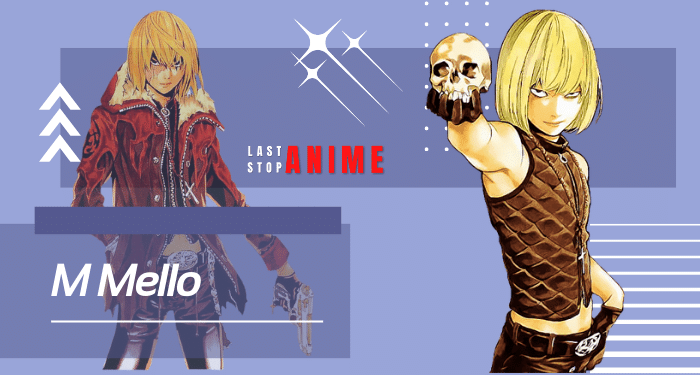 Mello is seen in the much later part of the series, after the death of L. He was extremely goal-oriented and became obsessed with becoming the new L and capturing Kira.
Unfortunately, his obsession blindsided him from all the risks involved, and he ended up going down a criminal path.
He did help with the process of catching Kira but was killed by him before he could see Kira go down with his own eyes. However, many fans believe that things could have turned out differently for him if he had control over his obsession.
13. Raye Penber
Raye Penber was an FBI agent and the fiance of Naomi Misora. He was investigating Light for the Kira case but had concluded that he was innocent because of Light's good act of being an innocent student who merely wanted to help with the case his father was working on.
Raye decided to stop investigating Light, but it was sadly too late for him, and Light had already written his name in the Death Note.
12. Naomi Misora
Although Naomi Misora appeared for just one episode in the series, she proved to become one of the most captivating characters. She was a former FBI agent and the fiancee of agent Raye Penber.
After Kira killed Raye for assisting L's investigation along with his other team members, she began her own investigation to bring justice for the death of her fiance.
She showed high intellect but ended up being one of the Death Note characters which fell prey to Kira's trap and died. If Raye could have provided her with the complete information, she might have been able to play a vital role in the capturing of Kira.
11. Reiji Namikawa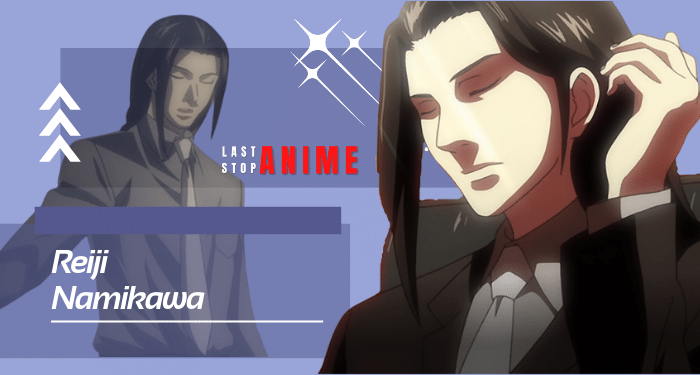 Reiji Namikawa was a character who was not given much spotlight in the show. He was the director of Yotsuba's Sales Department, one of the eight members of the Yotsuba Group.
Reji was also a part of Yotsuba's "Meetings of Death". He was regarded as the "most talented" of the board members who could make it to the top, credit to his high intelligence, which was his best quality.
He also succeeded in fooling Light once, which is shocking as Light never let his guard down, showing us how brilliant and knowledgable he was.
10. N: Near
Near was one among L's two successors and is deemed to be annoying by many. He was extremely intelligent and quick-witted, which led him to become the only person who apprehended Kira.
He solved many mysteries that his predecessors could not solve, even after persistently trying to.
However, he is not among the most loved Death Note characters since he had no personality of his own, it was just like a hand-me-down from L, and he caused the failure of the protagonist Light Yagami, which was unwanted by the majority of the audience of the esteemed anime and manga series.
9. Misa Amane
A model, who was seen as irritating by the majority of the audience of the series, Misa Amane devoted her entire life to Kira and supported him in his mission. She was thought to have no other motivations in life, but as the series proceeds, we see the real her.
She was gullible and easily manipulated by Light. However, the reason behind her dedicating her whole life to Kira was valid since he brought justice to her family by writing their murderer's name on the Death Note.
She even traded half her lifetime to obtain the Shinigami eyes to help Light. Only someone with her unique persona could fulfil this vital role in Kira's mission.
She was one of the only pure characters in this series, which was rare among the Death Note characters.
8. Teru Mikami
Teru Mikami was introduced a little later in the series. He was a criminal prosecutor who openly supported Kira's ways and caught Light's attention. Teru acted as a proxy for Kira when Light was trying to divert the speculations of him being Kira away.
He also went by the name "Mr Delete" because of the long list of names he wrote on the Death Note when it was handed to him.
Despite all this, Teru Mikami is not among the top five of the Death Note characters because he unwittingly defied Light's orders and attempted to kill Near with the replica of the Death Note, giving Near exactly what he wanted to apprehend Light.
It is believed that if he had not gone astray and stayed on the path devised by Light, things would have turned out to be favourable for them.
Still, the fans of Death Note are very much fond of him and rightfully so. He was an absolutely zealous character and deserved more than he got.
7. Shinigami Rem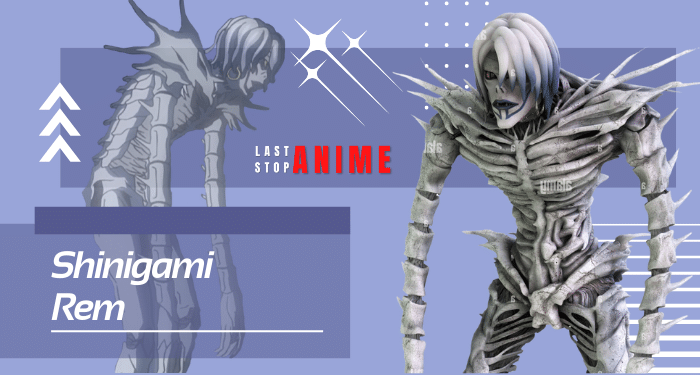 Rem was a Shinigami in the human world. Unlike Shinigami Ryuk, Shinigami Rem put more effort apart from giving her Death Note to others. She gave Miss Amane one of the Death Notes she had.
Rem made the ultimate sacrifice for Shinigamis by extending someone's life span rather than decreasing it, which cost her own life.
She was very close to Misa, and due to the former's efforts to protect the latter, the loving side of the Shinigamis was exposed. She introduced us to completely new and unknown aspects of a Shinigami.
6. Touta Matsuda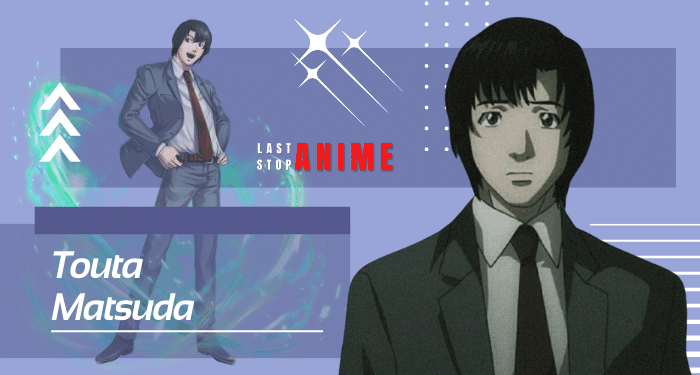 Touta Matsuda, the youngest and most inexperienced member of the Kira investigation team, is a major antagonist hero in Death Note. At first, he is shown to be incompetent and clumsy, hindering the investigation and annoying his coworkers.
With time, we see his development as he improved his skills and acknowledged and worked on his weak points. Despite all this, he remained an ardent risk-taker with a talent for undercover work.
He was extremely humble and loyal to Light's father, Soichiro Yagami. Matsuda never manipulated Misa, unlike the others. He once even expressed sympathy towards Kira but was reprimanded by his mentor.
Matsuda was truly a kind-hearted and compassionate person. He started from zero and displayed growth, making him more than comic relief.
5. Soichiro Yagami
Soichiro Yagami was Light Yagami's father, the Chief of the NPA, and the police officer who initially led the Japanese task force to defeat Kira. What was ironic was that he gave up his life looking for Kira when he was right under his roof the whole time.
Regardless of the course of events, he was among the brightest and most brilliant people whose death was really shocking. When he finally discovered that his son was a criminal, it did not affect him.
Even on his deathbed, he refused to write Mello's name, which was unpredictable.
4. Kiyomi Takada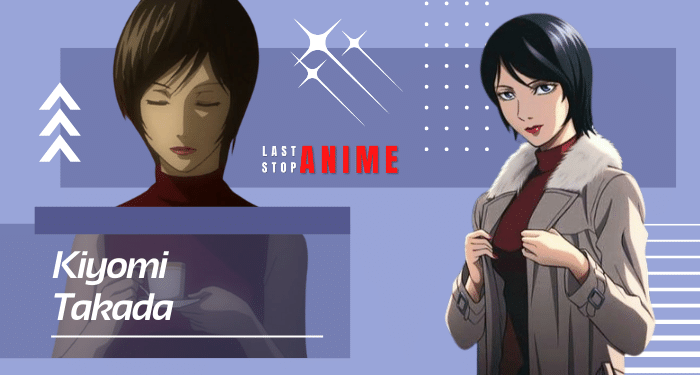 Kiyomi Takada was not given much spotlight in anime and manga at the beginning. She was a news anchor who openly voiced her opinions in support of Kira and worked to assist him. Takada dated Light Yagami and was aware of his identity as Kira.
She had a sense of pride, was elegant, and devoted her life to helping Light Yagami. She followed the plan laid out by him till the very end, no matter the circumstances, due to which she had to give up her life for his cause.
3. Shinigami Ryuk
Like Rem was Misa's Shinigami resident, Ryuk was Light's Shinigami resident; but very much unlike her, he did not deviate from the duties and limitations of a Shinigami and remained neutral towards Light.
He is one of the most enthralling characters of the show because even whilst following the path of Shinigamis, he helped Light against the people trying to catch him. He also gave the audience moments of laughter with his obsession with apples. This way, he also served as comic relief in the series.
Some say that he is the show's ultimate winner since he is entertained throughout the course of mass killings by Light Yagami and on his command and by detective speculations, all while being safe and carefree.
He fulfilled his duty as a Shinigami by following the rules of the Death Note and, therefore, killing Light at the very end. Making him the ultimate person to kill Light added some bittersweet feelings in the fans' hearts.
2. L: Lawliet
L Lawliet, known as L throughout the anime, was undoubtedly the world's greatest detective. He is portrayed as an enigmatic, highly-esteemed and genius detective who showed eccentric mannerisms and personality.
He is one of the main characters of Death Note, the most important one among the Kira investigation team. Furthermore, he is the antagonist of the show.
Despite his constant efforts to catch Light, he is a very admired Death Note character. He made Light a part of his investigation team, whom he had suspected for a long period of time.
He was very close to catching him, but Light always remained a step ahead of him, even with the former's genius capabilities.
Light ultimately killed him, but most of the audience firmly believes that it should have been L and not Near who caught Light and feel a sense of pity for the whimsical and quirky character.
1. Light Yagami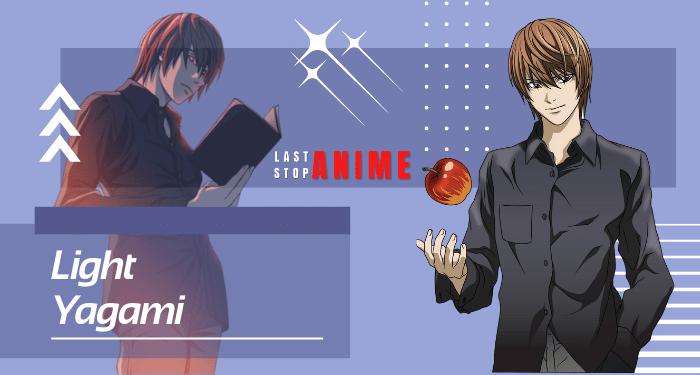 Light Yagami, popularly recognised by his alias name "Kira", is the anime's main character and was shown as a high school student who, by a rare game of chance, discovers the Death Note.
Although his motive to use the Death Note to eliminate evil from the world may not be deemed wrong by all, he did stray off the path required to walk on and became a serial killer.
There is no questioning his intellect, brainpower, judgement and precision. He managed both schools with straight A's and fulfilled his role as Kira while constantly devising plans not to get caught is brilliant and truly electrifying.
He possessed a great sense of the presence of mind throughout the anime and manga, and things would have gone his way if Teru Mikami had not tried to improvise.
Regardless of all this calibre within him, he failed to recognise the thin line between the right and the wrong in his line of work and crossed it. As a result, he became the very thing he aimed to fight, a serial killer.
Although he is the protagonist in the anime and manga series, there are still debates on whether he is the hero or the villian of the story.
The series ends on a note that is considered sad and despairing by most anime viewers and manga readers because of the untimely demise of the mastermind Light Yagami.