The world of anime is filled with varied characters; brave heroes, evil villains, comic sidekicks, and whatnot. Just as many characters exist in this world, it is tough to find any two who are the same. Having said that, one recurring trait that combines them is laziness.
Whether they are gifted and simply do not wish to put in any effort, are forced into laziness because of circumstances, or are just plain lethargic, all these characters are inherently lazy.
So without further ado, let's dive into their world (or sleeping bag) of living a life of permanent idleness.
Lazy Anime Characters That Don't Move (2023)
15. Yui Hirasawa
Anime: K-ON!
Yui is one of the main characters of the comedy-musical anime series K-ON! 
She is part of the show's featured band Ho-kago Tea Time, which their school's Light Music Club formed. Yui is the band's lead guitarist and vocalist.
Why is the character lazy?
Yui would always choose the easy way out in any given situation. The only reason she even joined the band was that she thought Light Music Club taught easy music.
Her absent-minded nature can somewhat explain her lazy antics; she cannot do more than one thing at a time. However, when she focuses on one thing- she tends to pick it up quickly and become an expert.
Her laziness does seem to affect her, though, at least academically. Her scores are consistently low; at times, she is the only student who has to retake school tests.
14. Usagi Tsukino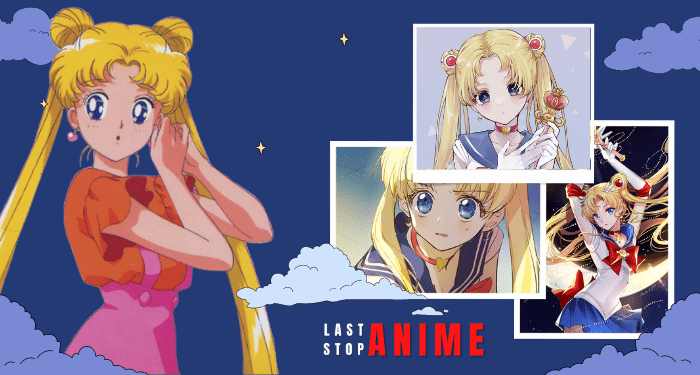 Anime: Sailor Moon
Usagi Tsukino is the civilian guise of Sailor Moon, the Sailor Guardian of Love and Justice. She was resurrected on Earth as the leader of the Sailor Senshi.
She was originally from the Moon Kingdom, a thriving nation on the Moon.
Why is the character lazy?
Despite her responsibilities as a superhero, Tsukino is nonetheless a teenager. And a crybaby at that.
When faced with difficult situations, she tends to explode into tears.
She is always late with her schoolwork, focusing on more important tasks like playing video games, napping, and eating snacks.
13. Usopp
Anime: One Piece
Usopp is one of the supporting characters from the tone of the longest-running anime series of all time- One Piece.
Initially just comic relief, he is now one of the more capable members of the straw hat pirates. But unfortunately, he was not always the reliable one.
Why is the character lazy?
The best way to describe Usopp is by calling him a coward. At the beginning of the series, he was always the first to ditch any fight- coming up with lame excuses like "I-can't-go-on-this-island-or-I'll-die-disease."
His laziness is somewhat derived from his cowardice and the desire not to put too much effort into situations that might endanger him.
This also explains his tendency to come up with plans against enemies into which he never really puts in any thinking; hence they always fail.
12. Hachiman Hikigaya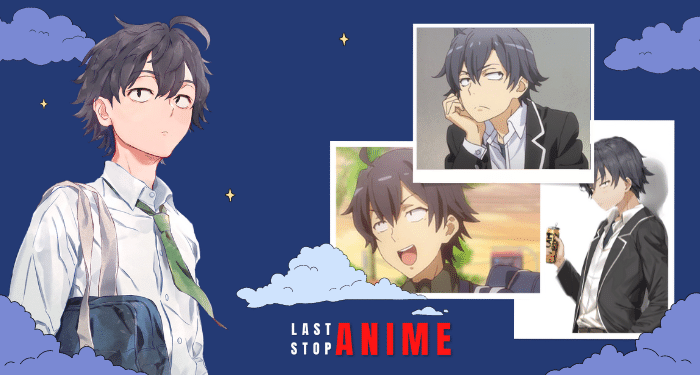 Anime: My Teen Romantic Comedy SNAFU
Hachiman Hikigaya is the main protagonist of Yahari Ore no Seishun Love Come wa Machigatteiru (My Teen Romantic Comedy SNAFU). He is a Sōbu High School student and a Service Club member.
Why is the character lazy?
Like many other lazy anime characters, Hachiman's physical features speak of his laziness. His most prominent features are his "dead fish eyes" and permanently gloomy expressions.
Hachiman's laziness is forced out by his tendency to keep to himself. He is a self-proclaimed loner who is not interested in anyone else.
As such, he is not involved in many activities- allowing him to live on without putting great effort into anything.
11. Gabriel White Tenma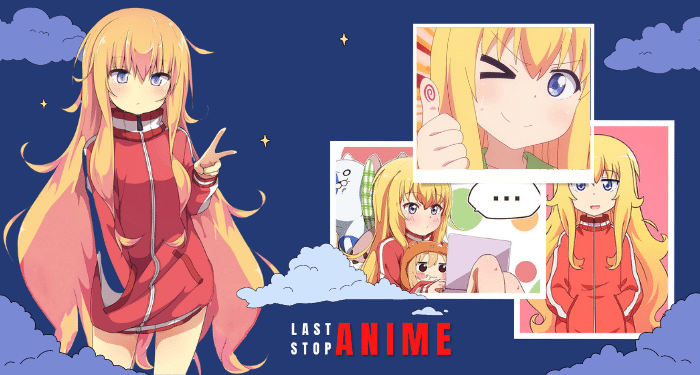 Anime: Gabriel DropOut
Gabriel White Tenma (or Gab for short) is the main protagonist of the anime series Gabriel DropOut. 
Her character is loosely based on the biblical Gabriel- an angel.
Why is the character lazy?
Gabriel is an angel at the top of her class in Heaven. However, once on Earth, she transforms into a sarcastic, uncaring, lazy person.
Her laziness is visible in her addiction to video games, which led to her transformation from the "prodigal angel" to the "fallen angel" persona.
She used to have perfectly combed hair, but as she taps more into her gamer "Fallen Angel" persona, it becomes more unruly.
Despite her laziness, Gabriel is shown to be very intelligent, which is why her grades remain unaffected.
10. Houtarou Oreki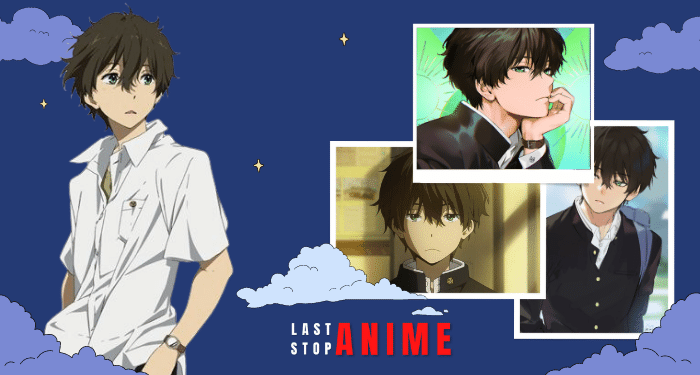 Anime: Hyouka
Houtarou is the protagonist of the slice of life anime series, Hyouka.
He is similar to Shikamaru Nara in that he also exhibits above-average intelligence traits and believes in prioritizing energy conservation.
But in terms of laziness, Houtarou is light years ahead.
Why is the character lazy?
He is not your typical lazy teenager- Houtarou is the true master of energy conservation.
His belief in energy conservation is so firm that despite his genius intellect, his grades suffer.
Ironically, he spends more energy on devising ways to conserve energy. His messy hair and half-open eyes are characteristic of any lazy anime character, but he even refuses to talk unless necessary.
Even so, he is routinely tricked into solving mysteries by other characters, especially his fellow club member Eru- someone he even has nightmares of because of her ability to persuade him out of "energy conservation."
9. Spike
Anime: Cowboy Bebop
Spike Spiegel is the protagonist of the cult-famous anime series Cowboy Bebop. He is characterized as lazy, indifferent and sometimes even impatient.
Why is the character lazy?
But what makes him stand out amongst this distinguished list of lazy anime characters is that his laziness is inspired not by the desire to do nothing but by his firm life belief- "whatever happens, happens."
According to Spike, he has already died once (which references his past life as a criminal); hence he is unafraid of death. His uncaring attitude is the influence behind his laziness.
Spike is indeed a tough character to break down, but his antics reveal that he is indeed lazy. He lazes around the spaceship Bebop, watching TV or just sleeping, i.e., when he is not smoking.
Despite his uncaring attitude, there have been instances when he goes out of his way and puts himself into inconvenient situations to commit good for others without expecting anything in return. Somewhat reminiscent of a cowboy, don't you think?
8. Saitama
Anime: One Punch Man
Saitama, better known by his superhero name, One Punch Man, is the strongest human alive in his universe, filled with legendary heroes and villains of unfathomable power.
Why is the character lazy?
When thinking of lazy anime characters, Saitama is easily one of the first names that come to anyone's mind.
Saitama's character did not start as lazy; according to his account, he put great effort into becoming the most powerful hero alive.
However, Saitama's drive for peak physical strength was so strong that he no longer has any worthwhile enemies- all it takes is one punch, and he wins (hence his superhero name, One Punch Man).
As such, he spends most of his days daydreaming of a formidable enemy- when he is not trying to get the best discounts in town, playing video games with other superheroes, reading manga, or just ordering his disciple Genos around.
His actions are lazy, but his laziness is forced by his great strength and general inability to find work.
7. Umaru
Anime: Himouto! Umaru-chan
On the outside, Umaru Chan is everything society wants her to be. She is academically strong, attractive, kind, and charming, yet humble; she is perfect in school.
However, her laziness factor reaches levels beyond comprehension as soon as she transforms into her indoor persona.
Why is the character lazy?
Inside, Umaru is an otaku and an anti-social being who is content staying inside her home forever.
Essentially, she lazes around doing nothing except watching anime, playing video games, reading manga, eating junk food, and drinking her beloved cola.
She puts little to no effort into household chores. Her kind yet stern older brother usually bears the weight of her incompetence.
Her laziness is personified by her chibi form- a cute otaku who desires to do nothing.
6. Snorlax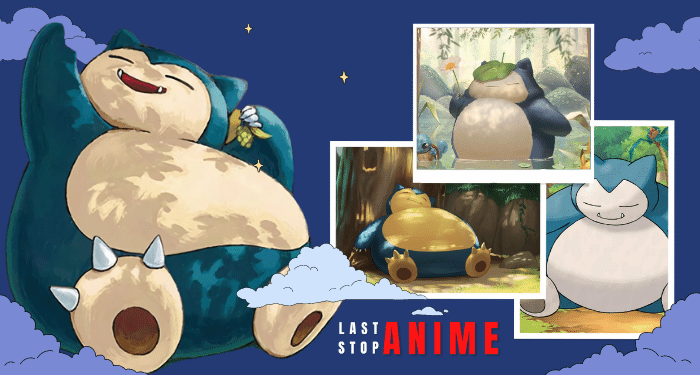 Anime: Pokemon
Any list of lazy anime characters would be incomplete without including the laziest Pokémon ever to exist- Snorlax.
Why is the character lazy?
Docile and slow, Snorlax is extremely relaxed. They sleep for days, only waking up to fulfill their daily nutritional needs.
Their laziness is also apparent in their tendency to ignore people and other Pokémon in the wild. However, these normally calm creatures turn violent when someone disturbs their sleep.
One of the cutest Pokémon, these creatures are designed as the perfect machines for energy conservation.
5. Sloth
Anime: FullMetal Alchemist: Brotherhood
When you are making a list of lazy anime characters, it is hard to pass up on someone named Sloth.
Making his appearance in the legendary FullMetal Alchemist: Brotherhood anime series, Sloth is more or less exactly what his name suggests.
Why is the character lazy?
Sloth's only role in life is to complete any mission the villainous Father gives him as quickly as possible so that he can return to doing nothing.
Even simple, mundane tasks like thinking are painful to him. He is shown to always complain about his work but exerts as much effort as needed to fulfill his duties.
Sloth's laziness is truly tragic. This character has no motivation; nothing to live for; nothing to gain.
Even the basic will to survive is missing in Sloth- as he dies, he proclaims how painful even the task of living is.
4. Gintoki Sakata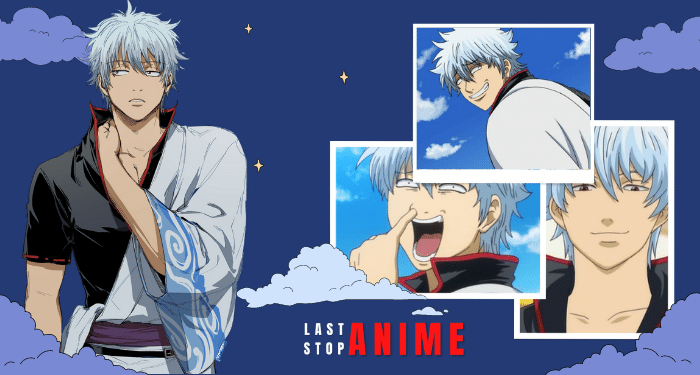 Anime: Gintama
Gintoki Sakata is the Gintama series' central protagonist. He is a highly skilled samurai and the founder and president of Yorozuya- a group that goes around doing errands or odd jobs for a fee.
Do all lazy anime characters have wavy, messy hair and half-open eyes?
At first sight, Gintoki might not look as lazy as Shota Aizawa, but it is a close call between them when deciding who is lazier.
Why is the character lazy?
Just like Aizawa, Gintoki is highly skilled and is a master of combat. But unlike Aizawa- who has some motivation in life- Gintoki is content just hanging out with his friends.
He tends to lie around reading manga and giving meaningless life lessons to his students.
His unwillingness to do anything productive gets him into trouble- at times, he is not even able to afford his rent.
For comic relief purposes, Gintoki is depicted as someone who would run away and save himself than put any energy into saving his friends' lives- but he is shown to be capable of killing just about anyone who wants to harm the people he cares about. This directly connects to his tragic backstory, but you can find more about that when you watch Gintama.
3. Tanaka Kun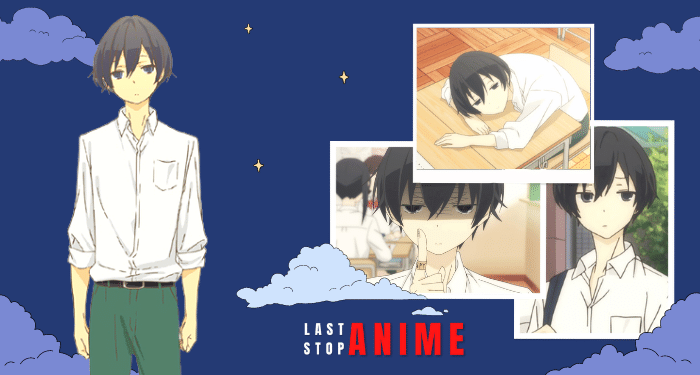 Anime: Tanaka-kun wa Itsumo Kedaruge
Tanaka is the lead protagonist of the anime series Tanaka-kun wa Itsumo Kedaruge.
He is a listless teenager who is always exhausted and tired when not pursuing his favorite pastime – sleeping.
Why is the character lazy?
Tanaka is so lazy that he has an entire manga/anime series named "Tanaka-kun Is Always Listless" after him. When not sleeping, he is always dozing off or visibly exhausted.
It can be argued that his spirit animal is a sloth. He is so dedicated to his life of laziness that he routinely relies on his friends and family to pick him up and take him places- even inside his school.
His laziness is so advanced that he is content with dreaming about eating food rather than getting up and having some. Without his best friend Oota, his survival in school is nearly impossible.
Tanaka is truly a class apart when it comes to laziness. Unlike the other anime characters on this list, Tanaka has nothing to do even in his free time- he doesn't play video games, read manga or watch anime. Even drinking strawberry milk is too much of an effort for him.
He aspires to become a background character. According to him, they don't have lines, and sometimes they are not even drawn completely- he would be a natural. Too bad he's stuck playing the lazy but loveable main character.
2. Shikamaru Nara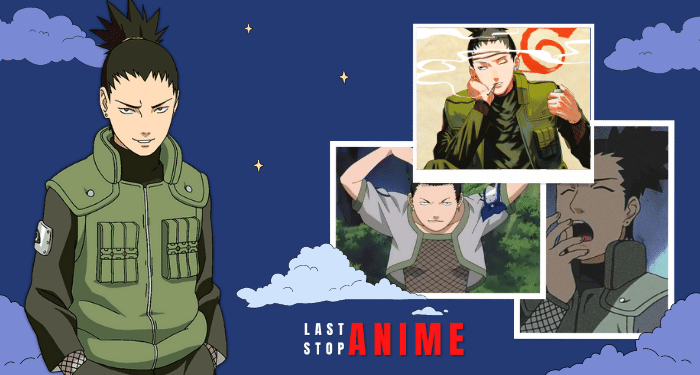 Anime: Naruto
Shikamaru Nara is one of the supporting characters from the fan-favorite anime series Naruto.
He is a shinobi of Konohagakure's Nara clan. He describes himself as a coward- aiming to put in minimal effort and achieve nothing.
Why is the character lazy?
Naruto might seem lazy, but even he is motivated to achieve the title of Hokage. On the other hand, Shikamaru only becomes a ninja to live a fun life that only requires him to do the bare minimum. What's his favorite pastime, you ask? Cloud Watching.
Shikamaru is impressive because he puts in so little effort and still manages to become a legendary hero. Putting in as little energy as possible, he is still a formidable opponent.
He is incredibly smart and has a tested IQ of above 200, making him a great strategist and a tough adversary to beat.
In one of his earliest fights with Temari, Shikamaru manages to win even though he kept his distance- but decides to give up because winning meant moving on to the next round and fighting more opponents.
And that is why he is the anime character anyone would want to become- put in as little effort as possible and still come out on top.
1. Shota Aizawa
Anime: My Hero Academia
My Hero Academia's Shota Aizawa is the homeroom teacher of the famed U.A. High School's Class 1-A.
Leading a bunch of future superheroes doesn't really seem like a job for someone characterized as lazy, but Aizawa seems to pull off this job effortlessly.
Why is the character lazy?
His laziness is apparent through his appearance- long, messy hair and half-open eyes; he is almost always unkempt. The logic behind his appearance is simple- why put any effort into it?
Aizawa is a brave hero, strict school teacher, protective mentor, and a loveable My Hero Academia character- but mostly, he is just a lazy man who has a general tendency to take naps inside his beloved sleeping bag, sometimes in front of his whole class.
Even though Aizawa is characteristically lazy, he is shown to be very motivated and even downright formidable in combat situations.
He managed to take out multiple enemies alone during the USJ incident; he even stood his ground against the fearsome Tomura Shigaraki, albeit with some difficulty.