There are several personalities in the shows who are not as good-looking as the others but are as important as them. The ugly anime characters give a sense of humor and add spice to the story. Some of which are short-lived as well, according to the show's storyline.
Just as a show needs a good storyline, a good anime needs contrasting characters. An anime may feature some of the most beautiful personalities and, on the other hand, some of the loathsome and ugliest anime characters.
By ugly anime characters, we may interpret that some are decadent or grotesque-looking characters.
However, the anime industry has many different kinds of shows which require the elements of hatred, love, compassion, and kindness given by these characters.
We might face backlash for judging the looks in this century, but, Oh My! Don't you think the looks help?
In this article, we will explore some of the ugliest characters in anime of all time. Let's get started!
20. Entoma Vasilissa Zeta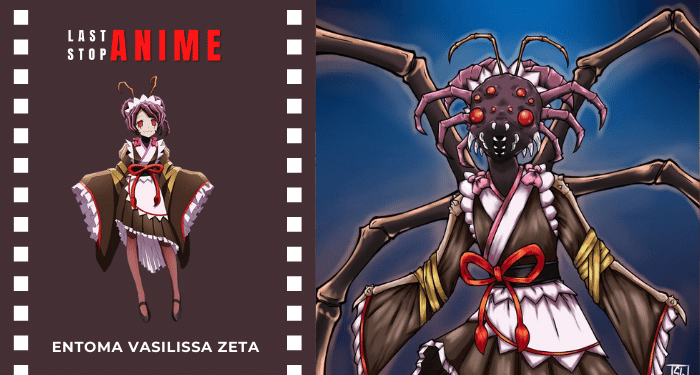 The only creepy thing about her is that she does not have any facial expressions.
Even her hair resembles that of a bug and gives her an even more gothic look; however, other than that, she is an exceptional character being evolved in the anime industry.
She is a ruthless man-eater; you may call her a grim reaper.
She's a hideous monster; her face is just a mask covering her spider face. This spider face has 8 red eyes and multiple sharp teeth, enough to scare any person to death.
19. Charlotte linlin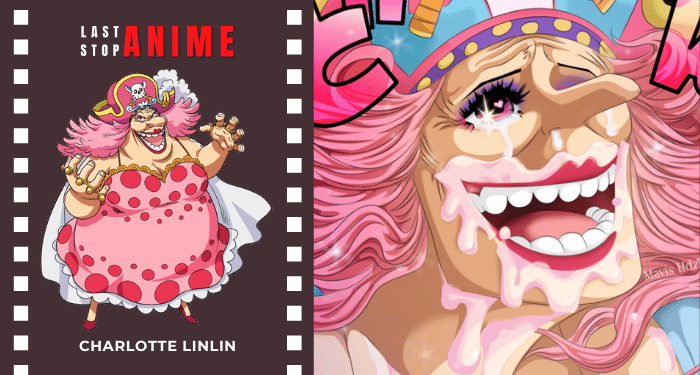 Charlotte Linlin is a ugly villainous character from the One-Piece series.
She is called the big mom of the one-piece universe, and it suits her as she looks like a mom wearing a nightgown and running after her children.
She has these pink hair and weird evil grinning and round teeth.
It looks like she came from a Disney princess story and was the witch who put the princess to sleep.
She is one of the most powerful pirates in the world and has many powers.
She is so hideous that her chin is hidden under her torso most of the time.
Linlin has a very large mouth with prominent lipsticks on her lips and is leaving no scope for glow-ups as such.
She was a literal dagger in the eyes of viewers.
18. Mr Me-Mania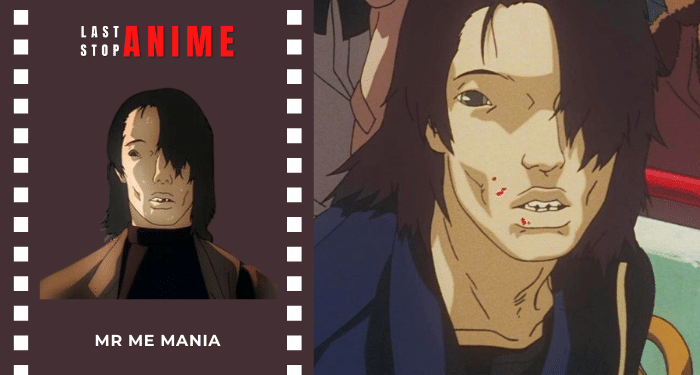 Mr. Me or Mamuro Uchida from Perfect Blue has these large gaps between his teeth, and it looks like they're going to fall off his mouth.
He has one of the most disfigured faces of all time, as his face is badly structured, and his eyes look like they're going to gouge out of his eyeballs.
One of the ugliest anime characters of Perfect blue is Mr. Me-Mania.
He not even looks like a creep but is also obsessed with mima.
Even he looks like a pervert, and towards the end of the movie, that actual Mima was an imposter.
17. Chudelkin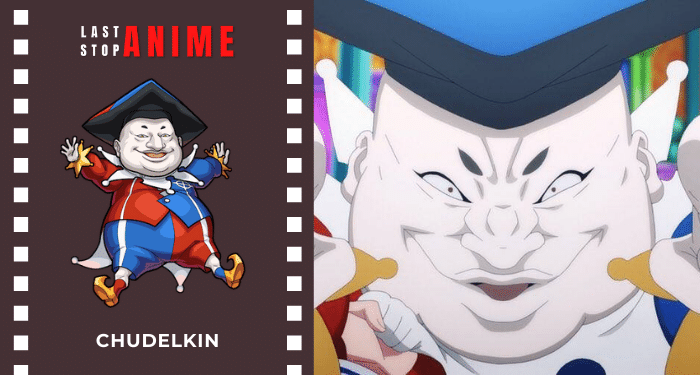 Chudelkin is fat, stout, and wicked in every sense.
Sword art Online is not known for its exceptionally ugly characters, but this one fictional character is ugly inside out.
He resembles the clown of IT and is quite scary as a character.
Even if he's old, no one would want to talk to a creature like him.
16. Carnage Kabuto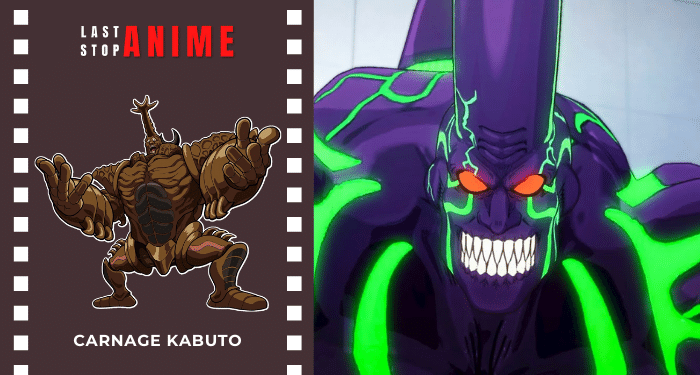 One Punch man has many villains, but he can be called the ugliest character of the series.
He is a giant cockroach but looks like a full-fledged demon when he comes into carnage mode.
In an instant, he would look like a melting skin out of the bones, m but that's how he is.
It was concluded that the final boss of season-1 is a typical Yu-Gioh card but with a unique design.
Even though after all of this, he gets some cool points for being into his mode.
15. Ekaterina
Anime: Magi: a labyrinth of Magic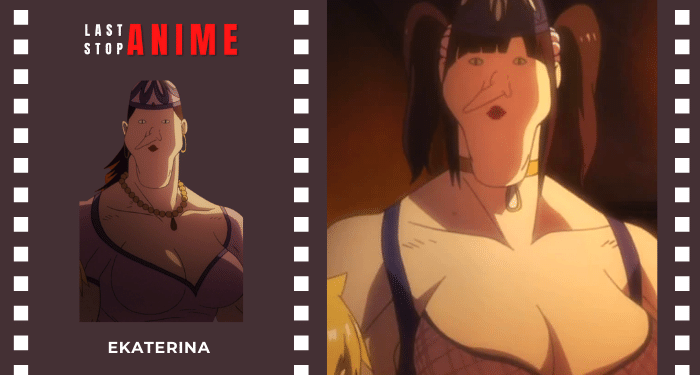 Her hair is styled in twin tails that are fastened with pink bands. She's dressed in a tank top that exposes her cleavage, a yellow collar around her neck, and red lipstick on her lips.
Ekaterina is from Magi: a labyrinth of Magic and has very masculine looks with a long protruding nose sticking out of her face like a stick.
Even her chin is extremely big, according to a normal face.
She is just the opposite of what generally female characters are portrayed in anime.
She does get enough attention.
14. Gordon Agrippa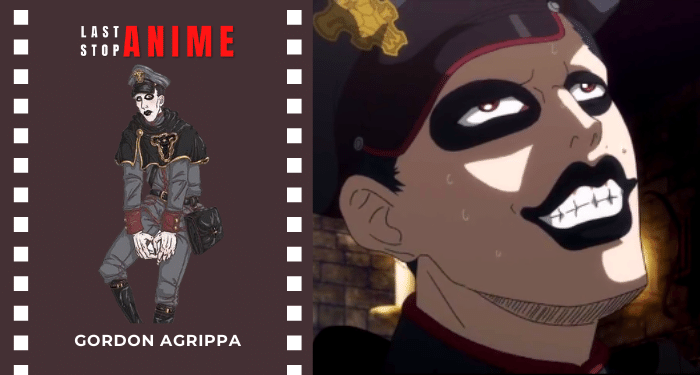 If you want to go for a Marilyn Manson vibe, you can also add him to the list, even though he appears to be very soft-spoken and kind.
He likes to mumble to himself and talk without any noise.
Gordon often intimidates people due to his appearance, and it looks like he must've had a disastrous life.
He wears his black bull's signature robe.
13. Teruki Hanazawa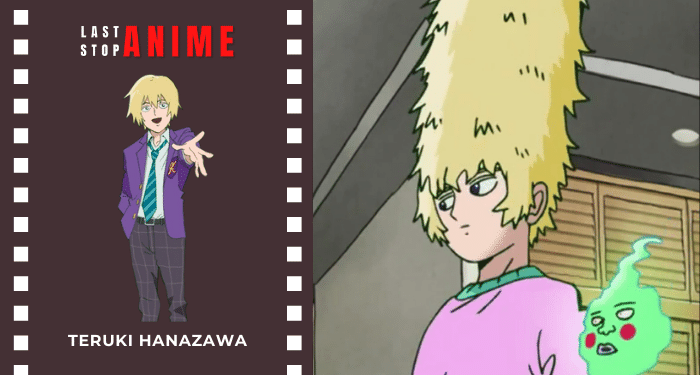 To start with his discussions, I would say, He's bald with the hair on either side of his head and leaving the center part, which simultaneously looks funny and ugly.
He initially started with an earlobe cut, then his hair grew, making him look silly and terrible.
Due to that particular hairstyle, he looks like an English imperial guard on duty.
He once used to be a fine teenager, but after his hair got chopped off his head, he became the only human being.
12. Titans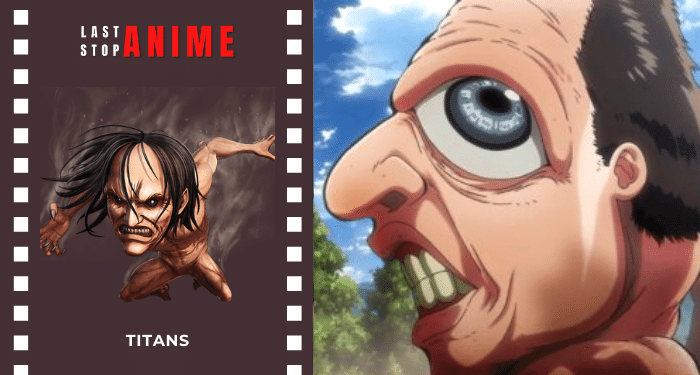 The titans were the ugliest anime characters. You'll never get to see a beautiful-looking titan at any cost.
The background titans looked even more gruesome and were disgusting to look at.
They are always naked, do not have any genitalia, have distorted faces, and always have the same weird expressions.
They just have their humongous so-called human form, which makes them even more uncomfortable to look at.
These were huge man-eating humanoids with extraordinarily huge bodies.
They were all distorted in body proportions to some degree.
The vast majority of Titans had extremely large mouths with a variety of completely sharp (in some cases) or completely flat teeth (which was more common in most observed titans).
Eren Jeager was one of the main titan users and was later titled the attack titan or founding titan.
11. Gluttony
Anime: Fullmetal Alchemist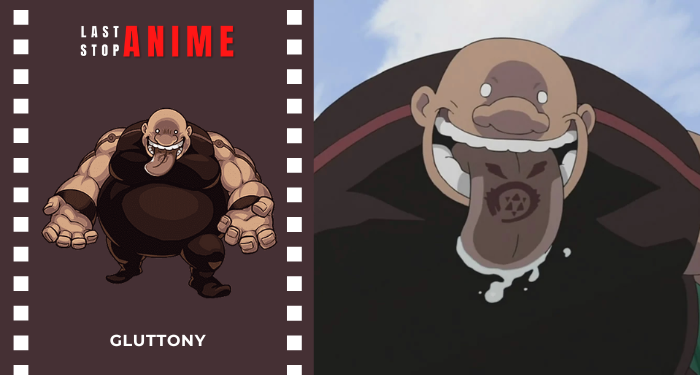 As the name suggests, the guy appears greedy and always hungry, causing him to be fat and plump. He eats everything that comes to his feet, and that too in cold blood.
This man is round, and his salivating tongue looks disgusting.
Gluttony looks like a fat, overweight butcher with an oversized nose.
He's dressed in a sleeveless full-body costume with no head. When he uses his main strength, his lower jaw opens and extends dramatically, along with the front side of his body.
The ribs open in the shape of a vertical, sharp-fanged mouth, with a dark emptiness in the middle and an eye in the center.
His tongue has a pigmy tattoo, making him part of the ugly anime world.
10. Shinigami Ryuk
Anime character of Ryuk as a shinigami or death god is a frightful sight in Death Note.
Imagine a human figure with sharpened teeth and gruesome color, having spikes on the head and snitched nose like that of Voldemort.
Indeed, the appearance of a soul reaper!
Nothing is pleasing about him, but everything is so scary and gothic.
He's a humanoid figure with a straight-up bloody appearance, with thin blue-greyish lips making him look even more gruesome.
Ryuk was, however, perfect according to the theme of Death note.
He was a grim reaper, and to amuse himself, and he intentionally dropped the second death note on earth for someone to find and use it.
9. Hand Demon
Even though most of the demon characters portrayed in the anime were lowkey extremely hot, there are always some exceptions.
He was known to have killed almost 13 apprentices of Sakonji Urokodaki and did look very dangerous.
His appearance was that of a large veiny blob of green skin and red point fingers.
He was one of the most gruesome demons from the series of Demon Slayers and was ruthless and
Hand Demon was particularly loathsome and extremely ugly to look at.
He was not just ugly on the outside but also inside, as he was sadistic and wanted to devour even more children.
His hands were intertwined, and the sexy voice-over to this character was a big no-no for me as a viewer.
8. Yoshinobu kubota
Yoshinobu Kubota is one of the ugliest characters you will get to see.
This is because he's plump with a middle parting and looks so ridiculous that even a mother would want to sell him to meet Sakamoto.
He was often bullied for not having money until Sakamoto got him a job at Mcdoddles.
In the later episodes, it was seen that the juvenile delinquents shaved his head which used to be a center parting making him look even more ridiculous.
He always seemed to have this monotony on his face with a small round nose.
7. Kouji kouda
One of the ghastliest characters from My Hero Academia was Kouji kouda anime.
Kouji Kouda does not even have a human-like appearance.
It looks like his head is made up of rock, and his smile looks like he's a frightening rock.
He seems to be a nice guy, even though he looks like a tall tofu blob.
Kouji Koda is a supporting character, and even though he looks like a rock and can talk to animals, he is still scared of insects.
6. Dodoria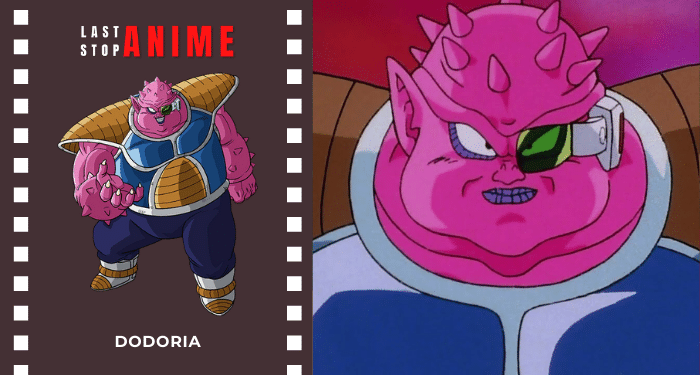 Dragon ball z has many ugly characters, which might give good competition to this character.]
But dodoria is particularly uglier than the others for many reasons.
Dodoria from dragon ball z looks like Shigechi from Jojo's Bizarre adventure but red.
Dodoria is a large, round alien and gigantic and wears common armor.
It looks like he's a giant dragon fruit amalgamated with a human form. He, too, has spikes on his head and leaves no reason not to look like a goblin.
He has these long black nails and was a member of the notorious Freiza Force with conical spikes in place of his hair.
Manga and anime show a little different version of the dodoria in Dragon ball z. As in the manga, its shown that he has only 3 fingers per hand; however, in the anime, it can be seen that he has 4 fingers and 1 thumb.
Thank God dodoria is not in the series for a longer period of time!
5. Witch of the Waste
Anime: Howl's Moving Castle
The witch of the Waste was a very fat lady with a blob of fat hanging down his chin and her being comfortable with it.
She can be considered one of the ugliest anime characters of howl's moving castle.
Even when she's calm and composite, it looks like a large skin blanket is covering her neck.
She did look like an old hag but not as innocent as our grannies.
She resembles Charlotte Linilin from the One-piece series; however, the one-piece series is entirely different; both have some features that look similar.
Witch of the Waste cursed Sophie as she was young and pretty, turning her into an old hag.
A 273-year-old woman with a lot of magical powers is why she mistakenly changed Sophie into an older woman thinking of her as Lettie.
4. Ichiya Vandalay
Of all the other characters of the Fairy Tail, Ichiya Vandalay can be considered the ugliest.
The thing about this character is that he is a womanizer and thinks of himself as the most handsome person in the world.
But the reality is that he's 29 years old-looking man and the ugliest character in the fairy tale anime.
He is stout and has a larger rectangular face than any character can. Due to these features only, many people often call him the "old man."
Ichiya is neither very intelligent nor has a perfect body. The irony would be that he has the most imperfect body.
Even after being such a character, he was the ace of blue Pegasus.
3. Beloukas
Anime: The Rising of the Shield Hero.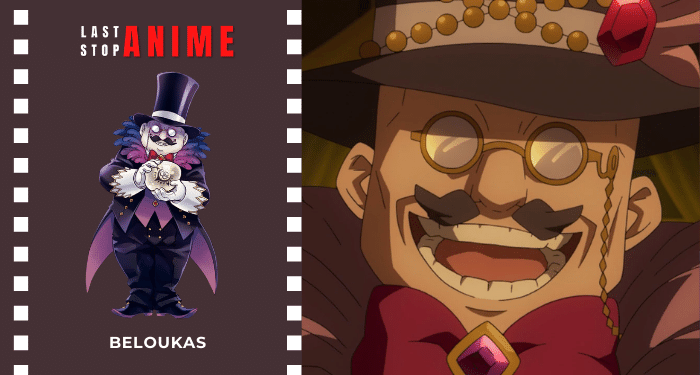 Beloukas looks like when Mr. Monopoly man meets the Dr. Penguin Hybrid with no morals or ethics at all.
He is a slave trader, and hence he not just appears ugly but also is ugly from the inside.
Beloukas is a short, sinister-looking male who's always seen wearing a ringmaster's tuxedo mostly because his slave tent has circus-like decorations.
He has a tiny, shabby mustache and evil grin, making him look even more sinful.
He would at first appear very polite by his facial expressions, and you could never tell that he might be in the business of the so-called slave trade.
2. Boy Biwamaru
You must've heard about "aging like wine, "but you shouldn't age like biwamaru. He is, by nature, a very caring man but is not a very attractive person.
He is an aged monk with a stone eye and bald head who always carries a biwa on his back.
Even if biwamaru were a very kind and generous monk, nobody would call him a likable creature just by his appearance.
His rib cage looks like its protruding out, and his pale brownish skin looks like he's dead.
His head looks like an iron hammer has struck head.
He was generally seen with dororo and Hyakkimaru.
The ragged white shirt, pants, and cane sword in his hands make his appearance even more uncanny.
1. Shigekiyo Yangu
Anime: Jojo's bizarre adventure
Shikegiyu Yangu, or Shigechi, is a teenage boy whose head resembles that of jackfruit skin. He's short and stout. He looks like Dodoria from dragon ball z.
The horns on his head look ridiculous and make him even more deplorable.
When he opens his mouth, it looks like someone has given him a hard blow on his face, and all his teeth have fallen out.
Even though he is a minor character in Jojo's Bizarre adventure, but yet leaves a great impact on the series. After this character dies, Josuka and Okayasu, the two other anime characters, get inspired and kill Kira.
The fourth season of Jojo's is the golden wind which does not have him as a character.
---
Conclusion
When we talk about any show, be it anime or a normal sitcom, what we relate ourselves to are the characters of that show.
The villainous and ugly-looking characters might be loathsome and make us feel a little uneasy at first, but these characters make the lead a hero.
Not only this, some of these characters might be the best character who are helpful, kind, and supportive, but they are still ugly. This explains why we are told not to rely on appearances, as appearances are deceptive.