Anime fans know how emotions play a significant role in anime, and one of those emotions is lust. But, believe it or not, there's always one character who is a pervert and creepy and does all the perverted things in anime.
When I am talking about perverts, I am not just talking about male characters in anime but also about the perverted female anime characters. Even Japanese animation portrays women as sex symbols too. The writer has done a lot of fan service to satisfy the viewers' needs.
List of Most Perverted Characters In Anime
20) Hisoka Morow
Anime: Hunter x Hunter
Hisoka has an insatiable thirst for blood. Fighting nen users and feeling near-death experience gives him pleasure.
Despite his calm and relaxed demeanor, he can exhibit his emotions in specific situations in a funny manner which seems like a comedy.
One example is when Gon becomes honest and very naïve in his inquiry and admits to why Hisoka was on Greed Island.
Another example is his astonished expression when he realizes he can't battle Chrollo following Kurapika's Judgment Chain.
19)

Victor Nikiforov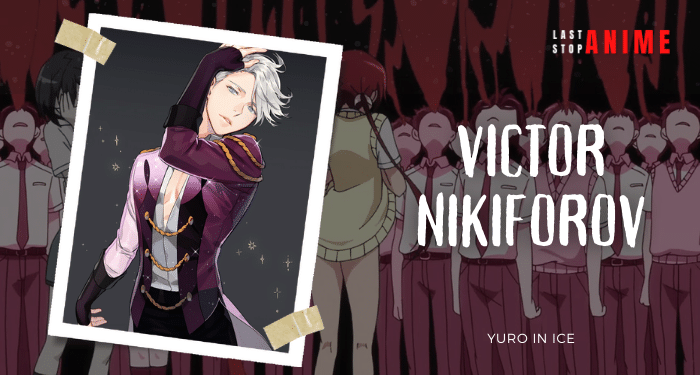 Anime: Yuri on Ice
The storyline revolves around Yuri, an ice skater, and his trainer Viktor, who's apparently from Japan and never leaves a single chance in his life to flirt with Yuri.
He's always by Yuri's side and even pecked a kiss on Yuri's lips as he did well in his performance. However, Viktor is quite flirtatious and a pervert as well.
Yuri places a golden band on Victor's right-hand ring finger in Barcelona, which Victor subsequently suggests is an engagement ring.
Following that, Victor is constantly seen wearing his ring. Yuri has a ring that matches on the same finger of the same hand. This scene suggests a romantic relationship between the two.
18) Shino Amakusa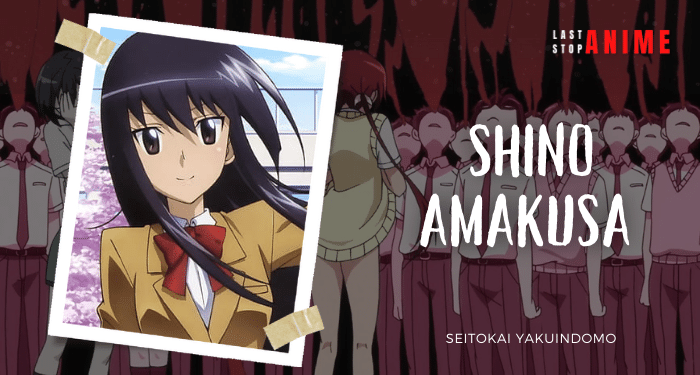 Anime: Seitokai Yakuindomo
SYD is always showing the dark side of girls. It is known that when there are no men around, the girls tend to change into massive perverts, and then these female characters have the most exciting story to tell.
One thing is that she also has a particular propensity for dirty jokes.
17) Riko and Ako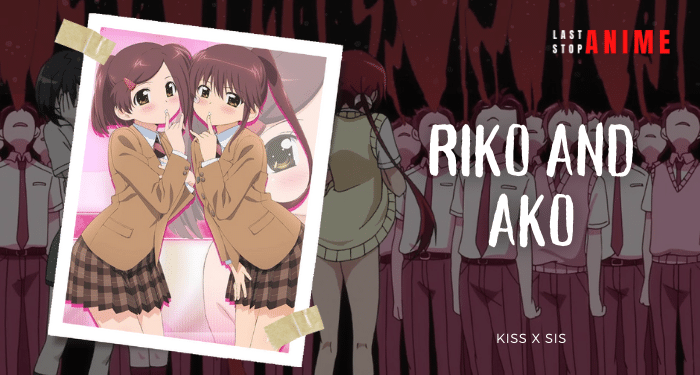 Anime: Kiss x Sis
Riko and Ako are two sisters, and this story seems wrong in every way. The storyline revolves around a person who wants to molest his sisters but then becomes even worse when we know that the sisters are even bigger sex predators.
Ako is shy, and Riko is casual and regular about being perverted. However, its creepy to see two sisters as perverts in an anime is just too much for the anime fans.
16) Yamada
Anime: B Gata H kei
Yamada is one girl who wants to lose her virginity so that she can sleep with atleast 100 men in high school. The whole plot is set up in the life of a school-going girl who's excited about exploring the world of adolescence.
While living at home with her younger sister, Yamada is open about her licentious behaviors. She is an exceptional student due in part to her capacity to read and memorize material about sex.
Yamada has a little chest and is envious of girls who have more enormous bosoms than her (Miharu Takeshita and Miyu)
She has a dirty imagination and believes that everything will eventually lead to sex. So, for example, when several lads in class asked for a picture of her, she thought they would go home and fantasize about it.
One thing that is distinct about this anime is that this is fun to see her efforts.
15 – Rika Shiguma
Anime: Haganai
Since she is a woman of science, a part of science is sexuality. She has those kinks and is put into provocative situations quite a lot. It is full of sexual innuendo and is not ashamed to talk about it at all.
She believes that if she only did that, she would be uninteresting. She's caustic and direct with her snarky temperament since she lives by this belief. She has a variety of quirks and isn't shy to talk about them.
Her appearance might suggest that she is a cute little girl, but in real life, she is different.
14) Nyruko
Anime: Haiyore Nyaruko-san
Nyaruko is a typical stalking guy, except when she does it, it's cute and all fun and game. Even knowing she is an alien, she falls in love with her crush.
She behaves like a human and loves anime, perverted thoughts, and other things of this world. However, her love for Mahiro is strong, and she eventually discusses marriage and starting a family with him.
Mahiro has been demonstrated to be irritated by Nyaruko's behavior and remarks, especially regarding her affection for him.
Nyaruko's presence around Mahiro has periodically angered him since she admitted to him that she was in love with him.
However, they eventually end up together at the end of the manga series. And then too it is counted as perverts.
13 – Kirino Kousaka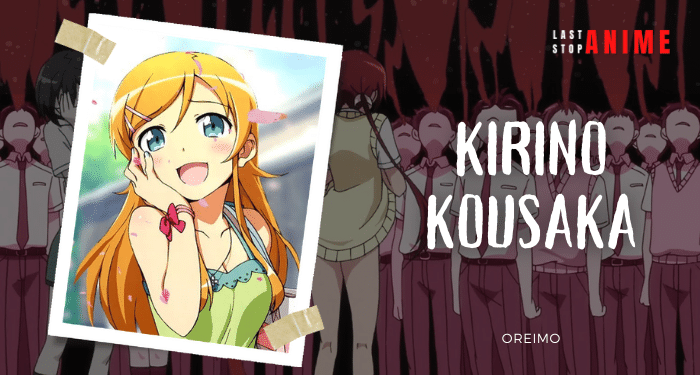 Anime: Oreimo
Kirino is the main character of the anime and one of those female characters who are deeply perverted, and nobody but her brother knows about it.
She has a convincing "little sister" fetish and has numerous x-rated games with elder brother/little sister themes, which she pays for with her modeling money.
She says that she has no idea why she began to enjoy it, though it has been speculated that Kirino has a brother complex and is using the games as a substitute.
However, she frequently resists such feelings, believing that both dimensions should be kept separate. She is also a big admirer of Stardust Witch and any series with anything cute and flimsy.
12) Momo Belia Deviluke
Anime: To Love Ru
Momo, too, has a great love for the anime's main character, just like Rias and her sisters Nana and Lala in Love ru.
She is also quite fond of Rito (much like Lala), admiring his facial expressions and even allowing him to brush her tail.
She would frequently sidle into Rito's bed at night and complain about how envious she was of Lala's hand being attached to her bottom. Both the twins are currently on Earth, attempting to escape their education.
11) Rias Gremory
Anime: High school DxD
The story of High school DxD is full of perversion, even though she has a master-servant relationship with the main character of this anime. Rias is one such perverted female character who gets her sexual pleasures from manipulating him.
She has gained popularity among anime and manga fans and has appeared on numerous lists and polls of the most popular anime and manga characters.
Rias has mastered the art of emitting a crimson light from her breasts, which refreshes Issei's energy.
Even though this power is only used seldom, each usage causes her breasts to shrink for a brief while, leading Issei to cry. However, her breast size will return to normal after a few days of rest.
10) Issei Hyoudou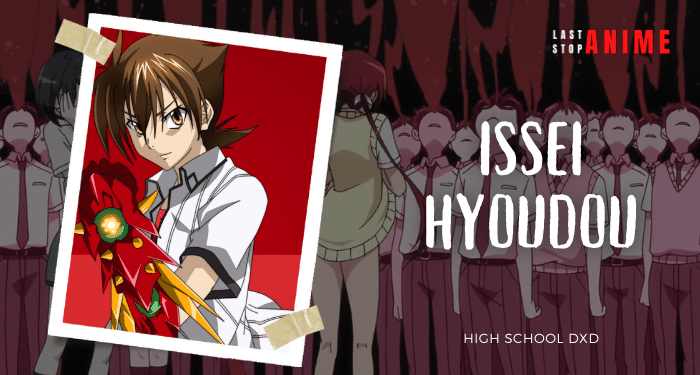 Anime: High school DxD
Issei Hyoudou has a wild fantasy for ladies and is a creeper at Kuoh Academy. He's invented many inappropriate techniques, all thanks to his intellectual nature and hard work, which a lot of ladies regret.
He can talk to the breasts of a lady and strip a lady he comes in contact with. He intentionally chose that part of his body to speak to.
Although he was a very bright student, he still was a pervert, and even though guys are like that, this character was an exception.
9) Sanji Vinsmoke
Anime: One Piece
Sanji is particularly fascinated with Nami, and the whole story almost revolves around her. But, as we can see, several times, we get to know that he has this extremely perverted malady.
He's not stuck on girls, but just a girl, which might be considered an anomaly.
8) Kon
Anime: Bleach
Have you ever seen a plush toy that is a pervert in any anime? If not, then you might be in the correct place.
You might never believe this, but KON is one of those stuffed animals which is a pervert too. He loves females with more giant bosoms, and when he is crammed in between two bigger breasts, he is on top of the world and calls it the "valley of gods."
This is another kind of perversion where a soul trapped inside a plush toy is a pervert and loves getting affection from the ladies.
After Ichigo becomes less dependent on Kon for transformation, Kon says he would love to possess Ichigo's body again, explaining that he'd like to go peeping and pulling up skirts since, as he puts it, "it's the reputation that gets sullied."
Kon adores Rukia and refers to her as his "sister," albeit he loves any beautiful girls.
7) Makarov
Anime: Fairy tail
Unlike Jiraiya, Roshi, and other elder characters who did perverted actions, Makarov is a pervert who controls himself after having specific thoughts for females. And this quality is something that fans die for in this anime.
Makarov is a man who can love and believe in others, which is why Precht chose him to be his successor and the Guild Master of Fairy Tail.
However, he also objects to Master Precht, referring to him as a child despite his age.
When he smacked Natsu Dragneel, Happy, and Gray Fullbuster on the head for performing an S-class task without permission, but was caught spanking Lucy Heartfilia and spanked her again even though it was Natsu he was reprimanding.
This makes us feels like he is one of the most perverted characters in any anime.
6) Jiraiya
Anime: Naruto
Who does not know master Jiraiya and his love for ladies? Forget him; even his disciple Naruto had this love for the woman.
He writes perverted novels, particularly "ecchi," and is often caught spying on them when they're having their bath and is called as "pervy sage" or "perverted hermit."
.Other than that, he's pretty creative and loves his people. His disciple loves to do the sexy jutsu for him. Ecchi is, however, read by Kakashi Sensei too.
After a lot of time, Naruto found out that Jiraiya sensei wrote "ecchi."
5) Happosai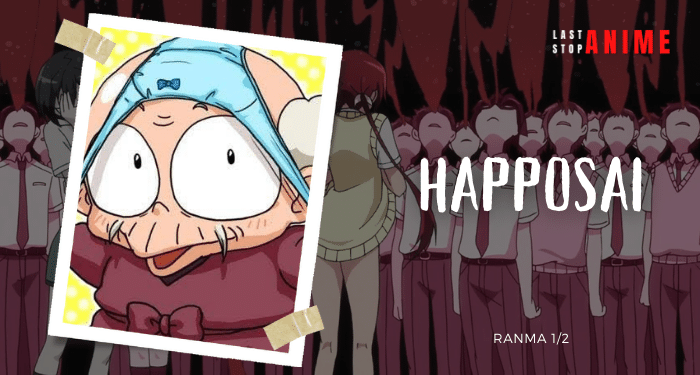 Anime: Ranma 1/2
Happosai is yet another old perv known for martial arts, cooking sweet potatoes, and his lecherous behavior among the girls. He would often plunder the panties of women.
He's so used to touching a woman that he might not breathe appropriately if he hasn't touched one, and he is unable to walk and feel weakness in such conditions.
His background reveals that he has been a lecherous monster since his early days, which is why his former girlfriend Cologne abandoned him.
It becomes even more unpleasant as it is evident in one episode of the anime that he couldn't last long without sniffing on women's underwear.
In another episode of the anime, when he was cursed with an odor that nauseated women and thus he is no longer able to touch any women, he nearly dies in Ranma's arms until a storm transforms Ranma into a female, allowing Happosai to retrieve some of his strength.
4) Ayame Kajou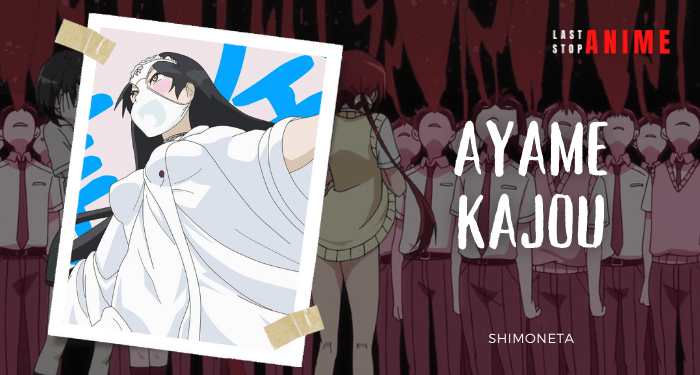 Anime: Shimoneta
Ayame is one of those anime characters known for their dirty jokes and pervasive behavior. If you've watched shimoneta, you will see that it is full of perverted jokes and sexual puns, and there are not just one or two jokes but a plethora of them.
In this anime, she is the main character and is called the "Blue Snow. "
She also has an alter ego known only to Okuma and subsequently with Otome, Kosuri, and Hyouka called "The Blue in the Snow Field," a smutty braggart who travels around in public wearing nothing lesser than a pair of undergarments on her head and a clad to conceal her bare body.
She incites outrageous acts of terrorism against a society that tightly enforces public morality, where dirty jokes and toilet humor are prohibited.
3) Meliodas
Anime: Seven Deadly Sins
Meliodas does not take being a pervert as a sin. He is perfect the way he is, flirting with Elizabeth and trying to woo her.
He takes advantage of Elizabeth's inexperience and gropes her breasts in public or front of her father on occasion, and he is not ashamed.
Finally, he fell in love with Elizabeth and eventually deserted the Demons for her, deciding to end the pointless struggle.
He finds out there's no point in fighting as his father was still more demonic even in his prime. He's a perfect example of boys being boys.
2) Master Roshi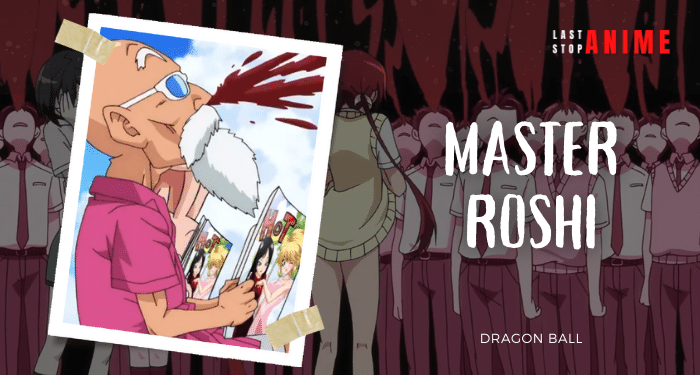 Anime: Dragon Ball
Master Roshi is a perverted older adult. He is one of those anime perverts famous for their dirty jokes and nose bleeding phenomena. Master roshi is someone who would sneak into the bathroom to check out girls and might indulge in groping their breasts.
He is a hedonistic perverted man who enjoys seeing Women on television and reading erotica in his free time. In one instance, he also gets to see Bulma naked in a swap for Dragon Ball.
Master Roshi makes funny sexual advances on any pretty woman he can get access to, most notably Bulma or Launch in Dragon Ball or Maron in Dragon Ball Z, which were easy prey to his evil deeds.
These activities have made the real-life perverted old hags master roshi. Some characters in dragon ball include Kame sennin, crane hermit, Bulma, chichi, and ofcourse Goku.
1) Panty & Stocking
Anime: Panty & Stocking with Garterbelt
Panty and Stocking, the "Anarchy Sisters," have been thrown out of Heaven for misconduct, to put it gently. These angels, led by a priest named Garterbelt, must make their way back into Heaven by slaughtering ghosts in Daten City.
However, for these unique angels, this mission involves the transformation of their panties into weapons to execute the spirits.
Unfortunately, none of them takes their responsibilities and obligations thoughtfully, choosing to spend their time on other "hobbies."
Panty is obsessed with sex, one of the seven deadly sins. Even though both panties and stockings are angels, the panty is obsessed with men and is always full of lust.
At this point, she's far from just being a pervert but a walking patient of STD.
Bonus
Miwaku
Anime: Hen Zemi
Miwako is a unique character, and she has a boyfriend, unlike other symbols on the show. Just like other characters in anime, both of them were enormous perverts. She was correctly placed according to the plot in Abnormal Psychology class as she is not the typical girlfriend you might be looking for.
Conclusion
We have seen that in an anime, not only a guy but a female character can prove to be an even bigger perv. Female characters are often portrayed as very sexy and shy. Still, these anime and manga are breaking all the stereotypes and making these taboos enjoyable by adding comedy elements to the themes.