For a long time, anime used to get manga adaptations. But with the release of God of High School, Nobelesse, Tower of God, manhwa entered the scene. Even though Manhwa is Korean, these anime adaptations were released in Japanese.
Solo Leveling is creating a big buzz with its anime adaptation news. So now we have Japanese and Korean webtoons getting an anime adaptation.
But then, what's a Manhua? They do sound similar, so are they the same?
Manga, manhwa, and manhwa are all terms that are frequently used interchangeably. In simple terms, Manhua is a Chinese manga. A mangaka is a person who writes and illustrates manga, whereas a manhuajia is a person who writes a manhua.
Rather than scrolling down like Manhwa, Mahua follows the traditional Japanese manga style, meaning it is read from right to left. Chinese manhua heavily relies on their historical period. Most of the stories take place in ancient times.
01. Feng Shen Ji (The Legend and the Hero)
Genres: Action, Fantasy, Supernatural
Status: Completed (38 Chapters)
Feng Shen Ji is a historical, martial arts-themed manhua also considered a masterpiece in the manhua community.
Though this manhua is action-packed, it is filled with mature themes, making it Seinen. At times, this chinese manga can get gory. Feng Shen Ji also has a sequel named Feng Shen Ji II & Feng Shen Ji III.
Synopsis:
 Feng Shen Ji takes place in a realm where Gods rule over humanity. When a powerful god appears, Pan Gu, the then-leader god, plots to kill him.
Pan Gu recruits other gods to defeat Tian (the mighty god). But these efforts went in vain, as Tian killed all those gods and trapped their souls.
The fates of mankind were linked with the gods' war, and humanity's fate ended up in their hands. Our main character, Ah Gou, is a man who defies these gods.
His father was the ruler of the human realm and the one who started the revolt before his reincarnation into a new life.
His soul is transferred to another body before being kidnapped, allowing him to avoid the same fate as his father.
Why should you read Feng Shen Ji?
It covers topics related to politics and reincarnation.
The stunning art style captures your attention.
Good character development.
Excellent action scenes.
02. Douluo Dalu (Combat Continent)
Genre: Fantasy
Status: Ongoing
Combat Continent is another reincarnation manhua. Just like Jobless reincarnation, our main character retains all his memories from his previous life.
At times, the story can get generic. However, combat Continent has a light novel that deeply deals with the story. The story focuses on details that manhua sometimes forgets to add.
Like Sword Art Online, Combat Continent gets some harsh criticism, but the story is good regardless.
Synopsis: 
The Tang Outer Sect is the only thing that matters to Tang San in his life. The Tang Sect is the world's most famous martial arts sect.
But unfortunately, he snatches the Tang Sect's most sacred teachings. His only way out was death after stealing the Inner Sect's sacred teachings.
He was reborn in a new realm, the world of Douluo Dalu after he threw himself from Hell's Peak.
Douluo Dalu is a world in which everyone has their spirit, and people with strong spirits can train to become Spirit Masters by honing their spirit strength.
Tang San is awakened by Blue Silver Grass, a useless spirit. Will he be able to rise through the ranks of Spirit Masters and convey the Tang Sect's grandeur to this new realm despite the challenges he faces?
Why should you read Douluo Dalu?
A perfect mixture of romance, action, and comedy.
The artwork is excellent.
Like Jin Woo, Douluo Dalu focuses on the main character's power buildup.
A binge-worthy story
03. Chang Ge Xing (Song Of The Long March)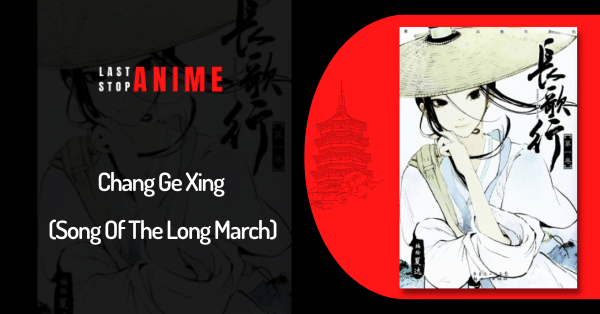 Genres: Action, Adventure, Drama, Shoujo, Gender bender
Status: Ongoing
This historical manhua is currently the most popular manhua on various platforms. All of the characters are drawn in a very realistic manner.
This is one of those stories that does not have any supernatural powers. The plot solely relies on life-like events, making it more enjoyable.
Synopsis: 
The story follows a young princess named Yongning as she embarks on a quest to avenge her family members.
Li, the father of Yongning and ruler of the Tang Dynasty, was assassinated by his brother and his wife and sons.
The princess, driven by a desire for vengeance, disguises herself as a young man named Li Chang Ge and sets out to fulfill her revenge.
Why should you read Chang Ge Xing?
Well written, strong female protagonist, portrayed realistically.
Loveable cast.
It focuses on politics and the military but explains it easily, making readers enjoy the plot.
The artwork is stunning, with every panel containing great detail.
04. The Ravages Of Time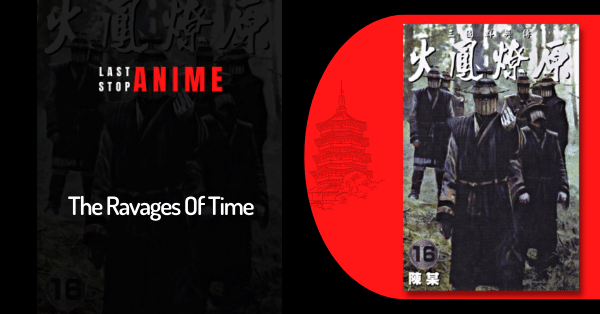 Genres: Action, Adventure, Drama, Historical, Martial Arts, Seinen
Status: Ongoing
The Ravages of Time does not follow the traditional storytelling method but takes a divergent approach. This approach results in unpredictable turns of events and plot twists the readers are not expecting.
Throughout his work, the author sticks to his ideals on war-related topics and truly believes in them. He is a firm believer in the concept that anyone who participates in the war is a bad man.
Therefore, this manhua focuses on war-related topics such as alliances and schemes.
Synopsis: 
The powerful Han dynasty of China fell nearly 2000 years ago. As a result of that fall, the Three Kingdoms emerged: Wei, Shu, and Wu.
The fortunes of Liu Bei, Cao Cao, the Sun family, and the Sima family are shown in this remake of the Romance of the Three Kingdoms.
The Simas is a prosperous and wealthy merchant family led by the youthful Sima Yi, who has always knack for finding moneymaking opportunities.
On the other hand, the Sima family has a darker side since they command the Handicapped Warriors, a troop of invincible mercenary killers.
Why should you read The Ravages Of Time?
A great manhua that focuses on betrayal, loyalty, and politics.
Side Characters: Even though they side characters, they get equal attention.
Meaning full dialogues that create a great impact on the readers.
Action! The artwork depicts every fight in detail.
05. Tamen De Gushi (SQ Begin With Your Name)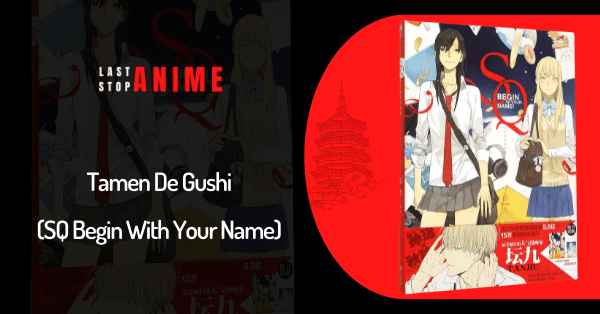 Genres: Comedy, Girls Love, Slice of Life, Shoujo Ai
Status: Ongoing
A light-hearted comedy, Tamen De Gushi, is a slice of life Manhua. This is Girls Love or Yuri Manhua. The story is simple, and the characters are written realistically.
The story paces slowly, avoiding the usual rushing of drama in the Yuri manga. Instead, we follow our main characters doing everyday life things, which is a pleasant experience for the readers.
Synopsis: 
This Manhua is about a lesbian pair in high school. The plot follows the love story of Qiu Tong and Sun Jing's meeting and falling in love.
The story accurately depicts Sun Jing's relationship with her male friends. Qiu Tong, the bashful feminine, has made good progress in his character.
Why should you read Tamen De Gushi?
Excellent character development.
Soothing art style.
It realistically depicts high school, even in matters related to bullying.
This is a must-read Yuri.
06. Mo Dao Zu Shi (The Grandmaster of Demonic Cultivation)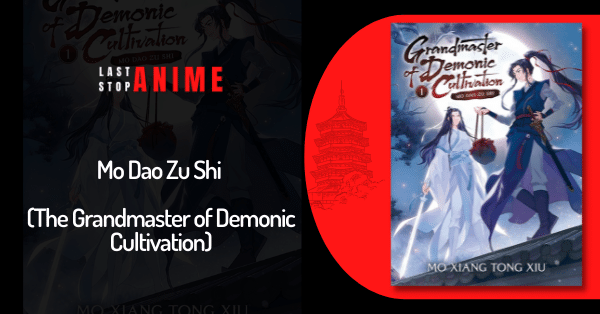 Genres: Action, Adventure, Boys Love, Mystery, Supernatural
Status: Ongoing
Mo Dao Zu Shi is a popular Boys Love manhua and anime with the same name. Although the anime doesn't follow the manhua, the art style makes it more enjoyable.
The Mo Dao Zu Shi narrative weaves together multiple timelines, gradually revealing numerous secrets and offering outstanding backstories for both the protagonists and villains.
No aspect of this story is less important than the others, and everything gets just the appropriate amount of attention to keep the story feeling fresh, arc after arc.
Wei WuXian is one of the best main characters. He's a fascinating, witty, powerful, imperfect, frightening, and dominating figure.
The second protagonist, Lan Zhan, has a lot of depth, making him a bit of a complex character.
Synopsis: 
Even though the Yiling Patriarch has been dead for 13 years, the very mention of the title instills fear in those who hear it.
He is supposed to have revived the dead to declare war against the great cultivation sects as a practitioner of demonic cultivation.
The Yiling Patriarch's real name is Wei Ying, but he goes by the courtesy name Wuxian, and he's come back from the grave in the body of a lunatic.
Wei Wuxian awakens in Mo Village, held by a branch family of one of the big sects. He barely has time to regain his senses when his world is plunged into chaos again—this time by a mutilated arm spilling a massive amount of demonic energy.
The origin of the limb, however, is simply the beginning of the puzzle. Wei Wuxian is swept off his feet when Lan Wangji comes, someone whom Wei Wuxian believes has immense hatred toward him.
Wei Wuxian and Lan Wangji face old rivals and allies as they try to figure out what's behind the demonic arm and how it related to Wei Wuxian's demise all those years ago.
Why should you read Mo Dao Zu Shi?
Not your typical Yaoi or Boys Love.
The story focuses on politics and beautifully explains unrequited love.
Great characters, be they the main characters or the antagonists.
Quality artwork
07. Wuming Qishi (The Legend of the Sun Knight)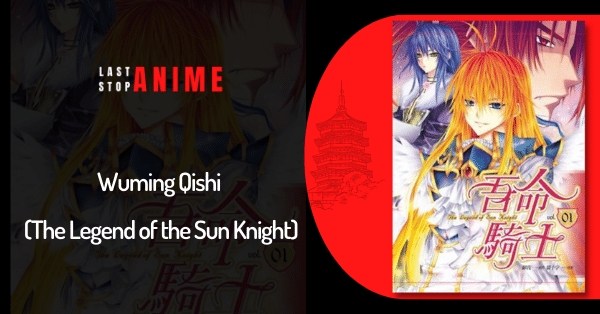 Genres: Action, Adventure, Comedy, Fantasy, Supernatural
Status: Completed (20 Chapters)
The plot mostly follows the knight, who reveals himself as the polar opposite of the knightly man most of the world's residents perceive him to be. Each of them has the destined persona that they must maintain in public.
Most characters have superficial personas that they strive hard to keep up with because they each have "images" to keep as guardians or knights.
However, the best part of The Legend of the Sun Knight is its characters. We see the Sun Knight vent his anger in absurd ways.
Synopsis: 
A squad of twelve Holy Knights appears in The Legend of the Sun Knight. However, we are not focusing on all of them. Instead, our focus is on a certain Holy Knight, the Sun Knight.
He is flawless in every way, from his appearance to his abilities.
The Sun Knight has a charming smile, stunning blue eyes, and gleaming golden hair. He maintains the rule of law while also being empathetic towards his fellow man.
Here's where the story takes a turn. He is a cynic who speaks in sarcasm. He would prefer to be anything but the overpowering Sun Knight who has to talk about the Light God all day.
Why should you read The Legend Of The Sun Knight?
The story is hilarious.
The plot twists are unpredictable.
The story is simple but engaging.
08. 1/2 Prince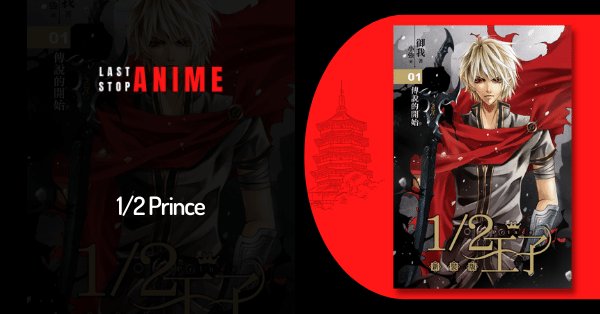 Genres: Action, Adventure, Comedy, Fantasy, Romance
Status: Complete (82 chapters)
The manhua is set in a video game world with some exciting action scenes. Now that stories representing game worlds are aplenty in the manga, manhwa, and manhua communities, this one was one of the first to do so.
The artwork in this manhua isn't particularly impressive, but the plot is what counts.
The characters are the best part of this manhua. They have a knack for making even the most ordinary situations funny.
The series is perfect for fantasy genre fans because it focuses on humor, romance, and adventure.
Synopsis: 
Feng Lan's brother assured her that if she played Second Life's virtual reality game, she'd be pampered as a girl. Rather than focusing on politics or betrayal, it concentrates on the comedic aspects of the story.
She was allowed her unusual demand for a male avatar to demonstrate that she could be a better player than him, even without a disability.
Her journey in an online role-playing game begins as she learns about the game and what it's like to be considered a boy.
Why should you read 1/2 Prince?
One of the original stories that focus on the gaming world.
A fast-paced story
A light-hearted comedy that can make you feel good.
09. Once Again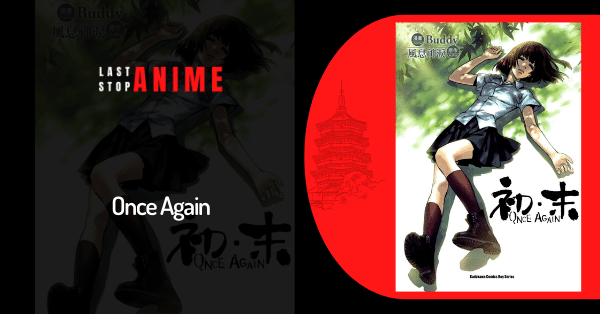 Genres: Drama, Romance, Slice of Life
Status: Completed (07 Chapters)
The plot and characters are obvious, but this adds to their appeal. It's a fun manhua with a lot of action. This is a brief manhwa about love loss and moving on.
Synopsis: 
Yuan Ge, an advertising executive, is in the middle of a meeting when he receives word that his wife has died. He hardly had time to mourn her, a woman he no longer loved.
He sees a young girl on a subway a few days later, but she vanishes when he looks aside.
Why should you read Once Again?
Well-written characters.
It focuses on love and the concept of falling in and out of love.
Good character development
These were our picks for beginners trying to get into Manhuas.