Adapted from the Chinese Manga/Manhua series, Ultramarine Magmell is an exciting anime with plenty of fantasy and adventure.
On discovering a new continent named Magmell, a new era of exploration begins with people seeking its natural resources and riches.
However, with the great reward comes an unknown environment filled with dangerous species.
To assist and aid the adventurers and deal with these challenges a group of special people with powers known as anglers.
Ultramarine Magmell tells us the exhilarating tale of its protagonist, a young boy who works as an angler and faces battle after battle.
Being packed with action, likable characters, and a world that will entice you to explore it yourself, it is one story you would want to try.
For fans searching for a series similar to Ultramarine Magmell, we've got you covered through this list of anime recommendations.
List Of Anime Similar To Ultramarine Magmell
10. Kino's Journey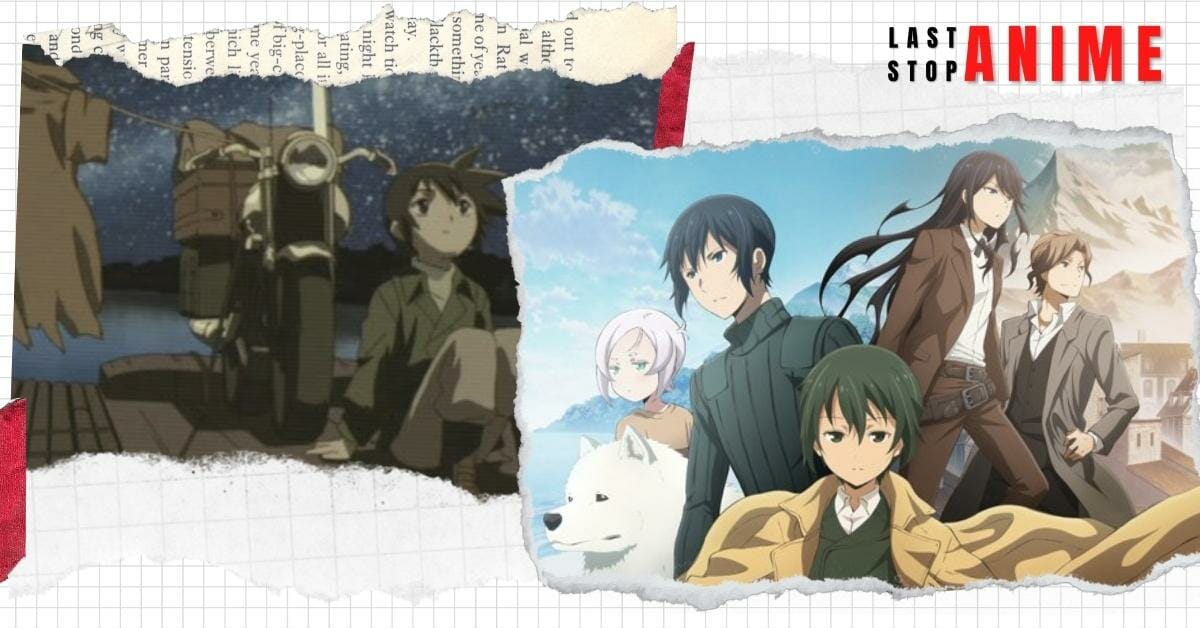 Number of Episodes: 13
Number of Seasons: 1 + 1 OVA
Genres: Action, Adventure, Slice of Life
MAL Rating: 8.29
Where to Watch: Crunchyroll, Prime Video
Kino's journey is a beautiful anime filled with adventure, showing us how vast and diverse the world is.
It follows the story of a young girl who traverses the land with her talking bike.
She goes from location to location without ever staying too long. she experiences how different people and humanity are.
More important, however, is that the girl does not wish to force her values and ideals upon those she meets but merely to learn from them.
Living a free life as she explores Kino's journey has a raw and realistic view of the world.
We see the bright sides of people through their daily happiness and chasing their dreams, but also the dark side as they experience tragedies.
As an anime similar to Ultramarine Magemell, Kino's journey is an exciting series filled with discoveries, dangers, and a fun sense of adventure.
9. Dr. Stone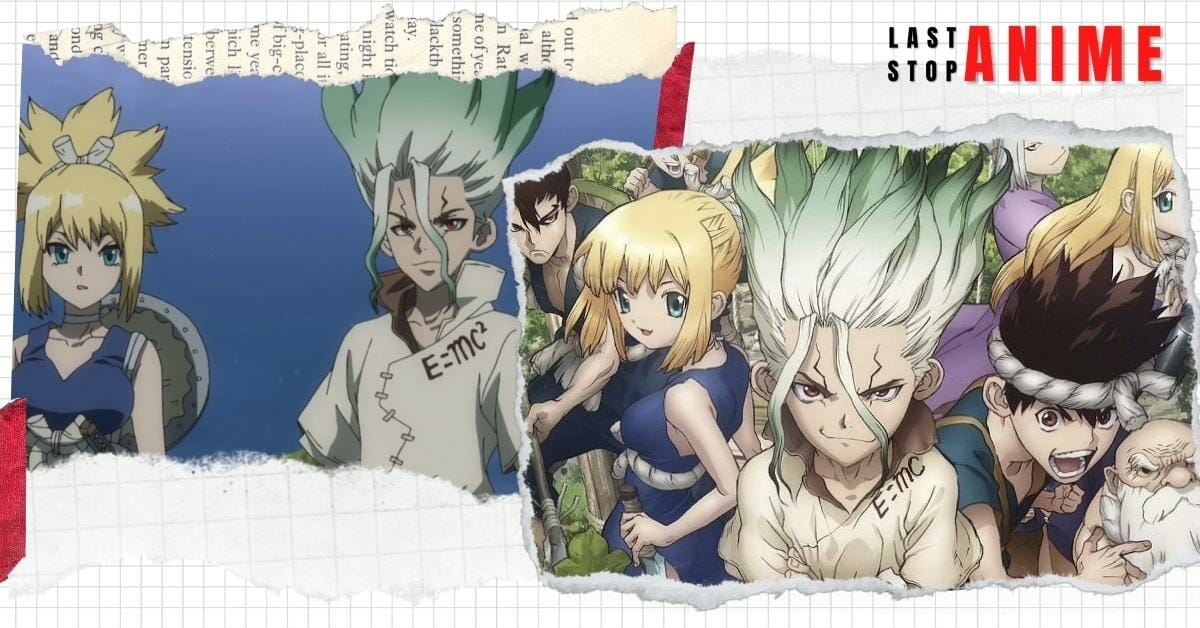 Number of Episodes: 35
Number of Seasons: 2 + 1 Special
Genres: Action, Adventure, Comedy, Sci-Fi
MAL Rating: 8.29
Where to Watch: Crunchyroll, Netflix, Prime Video, Disney+
Millions of years after a disastrous phenomenon that turned all of humankind into stone, a boy named Senku manages to get back to normal while restoring humanity to its original glory.
Being a scientific genius, he sets off to explore his new world with his friends, who also manage to get unpetrified.
In the search for methods to bring everyone back to normal and find a valid reason for the phenomenon, he also runs into a village of people from the new world.
Meanwhile, he also has a formidable opponent as an influential person who could escape from his "stone prison" plans on stopping his plans for a technological revolution.
Dr. Stone is a highly educational and exciting story that combines the importance of education with exhilarating exploring and action sequences.
With likable characters and a suspenseful mystery yet to be solved, make sure to give this series a shot.
8. That Time I Got Reincarnated as a Slime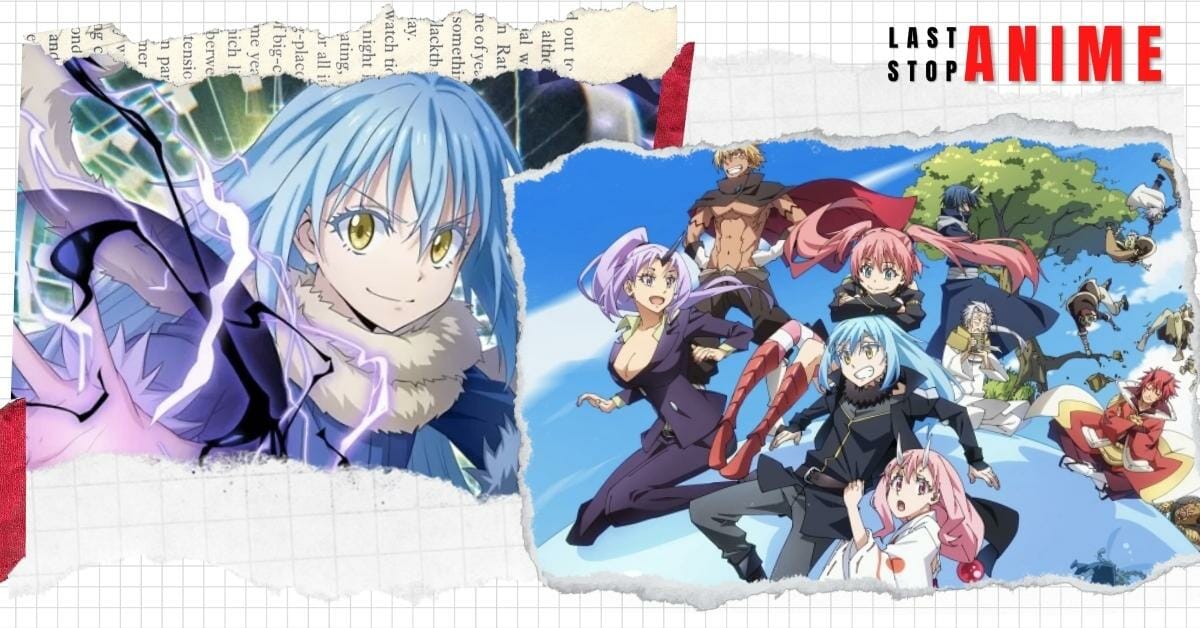 Number of Episodes: 48
Number of Seasons: 2 + 5 OVAs
Genres: Action, Adventure, Comedy, Fantasy
MAL Rating: 8.14
Where to Watch: Crunchyroll, Netflix, Disney+
As one of the most gripping stories set in an Isekai one can watch, That Time I Got Reincarnated as a Slime is a delightful anime.
It follows the journey of a man who gets reincarnated in a new world as a Slime.
His kind is considered one of the weakest in this world, filled with magic and various supernatural species.
However, he gradually accumulates power, allies, and a gang of friends using special abilities granted only to him. He eventually runs his nation filled with species of every kind while earning several titles.
The anime has a foot in all genres as it has several comedic moments, deals with loss, shows us beautiful world-building, and is packed with action as he encounters several foes on his path to achieving his objectives.
The anime's second season deals with a lot of politics and insightful dialogue while being very educational on what it takes to sustain a nation.
With several well-developed characters who join our lead on his journey of building a happy world for his friends, the story is very appealing to fans of Ultramarine Magmell.
7. To Your Eternity
Number of Episodes: 26 (Ongoing)
Number of Seasons: 2
Genres: Adventure, Drama, Supernatural
MAL Rating: 8.38
Where to Watch: Crunchyroll, Netflix, HBO Max
To Your Eternity is a unique anime where we join the journey of an orb filled with a mystery that can take the form of anything whose reflection it captured.
As we see it live the lives of everything going from a rock to a young guy, we see it learn the human culture, experience our food, and form bonds with its arrival in any new site.
Its powers are also a burden as it is plagued by loneliness since everyone it runs across has an inevitably sad ending.
Never growing in age as it appears in several locations throughout the land, we are taken on a heartbreaking yet fascinating journey filled with discovery and adventure.
However, the anime does not only stick to this darker slice-of-life tone as it is also filled with plenty of action where our protagonist is under attack by several groups for his powers and is also answered questions regarding the mystery of his existence.
One of the more underrated anime out there, To Your Eternity, is a deep and thought-provoking anime that will make us both laugh and cry as we experience the story of the protagonist and all the characters surrounding him.
6. Astra Lost in Space
Number of Episodes: 12
Number of Seasons: 1
Genres: Adventure, Mystery, Sci-Fi
MAL Rating: 8.09
Where to Watch: Crunchyroll, Netflix, Disney+, Hulu
Astra Lost in Space is an exhilarating tale that follows the lives of a group of students who get stranded in space due to an unforeseen disaster.
As these characters try to survive beyond the sky, we see them go from a group of naive kids to dependable individuals.
Going from planet to planet without rest while searching for a way to return home, they face several life-threatening dangers.
Despite their young age, they face these through unparalleled bravery and teamwork, discovering a new sense of bond and friendship.
Astra Lost in Space is a fun and exhilarating anime that fans of Ultramarine Magmell will definitely enjoy.
5. From the New World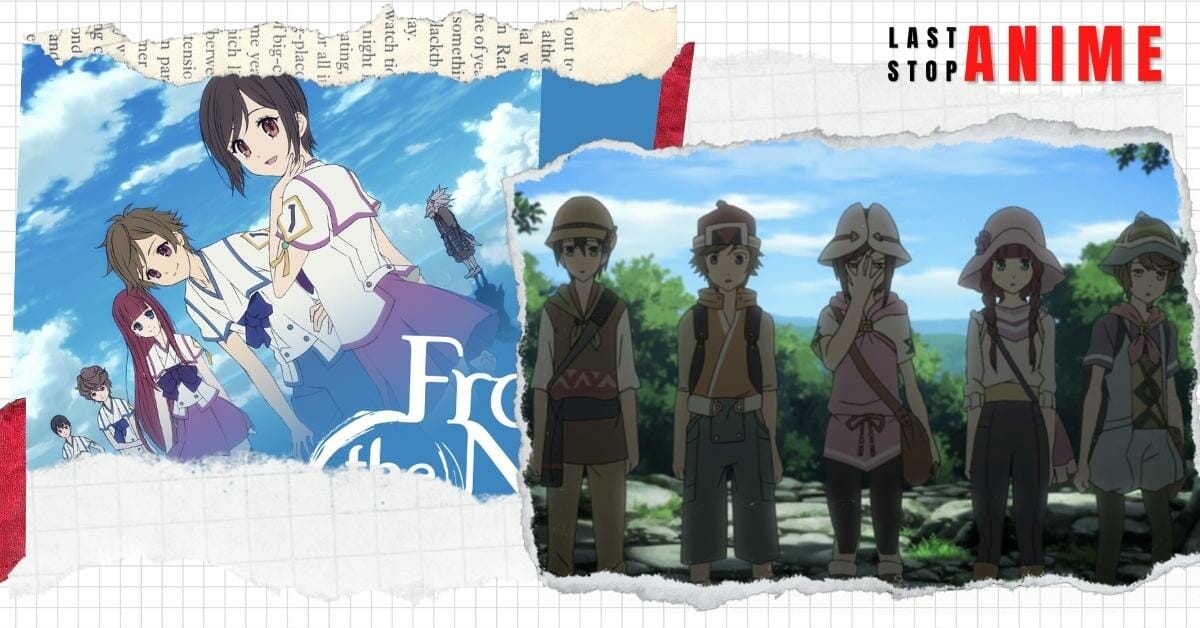 Number of Episodes: 25
Number of Seasons: 1
Genres: Drama, Horror, Mystery, Sci-Fi, Supernatural
MAL Rating: 8.30
Where to Watch: Crunchyroll, Prime Video
The New World takes us to a land filled with people with psychic powers who attend a school focused on it.
On discovering that she was able to develop these powers herself, our protagonist is relieved that she finally gets to go to school with her friends.
However, things may not seem that simple since she is suspicious of what happens to those without powers after hearing comments while passing by people that they are abducted.
In this seemingly peaceful world, she comes to learn several horrifying truths and unveils shocking mysteries.
From the New World is an engaging story with a well-developed and likable protagonist and a plot that keeps us interested.
4. Mushoku Tensei: Jobless Reincarnation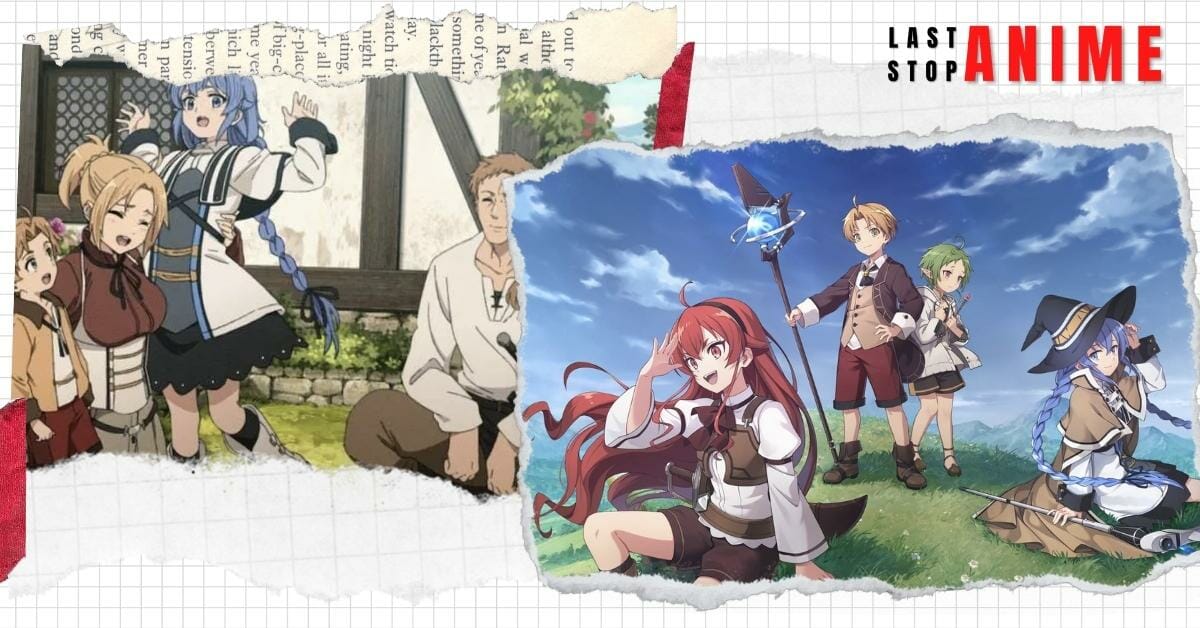 Number of Episodes: 23
Number of Seasons: 1 (2 Cours) + 1 OVA
Genres: Drama, Fantasy, Ecchi
MAL Rating: 8.38
Where to Watch: Crunchyroll, Netflix, Hulu
As one of the most recent yet greatest accomplishments of Isekai anime, Mushoku Tensei revolves around a young boy named Rudeus who was reincarnated.
While he was a 34-year-old shut-in with no job or friends in his previous life, this new world where he has a loving father and mother, which he discovers is filled with magic, is full of endless possibilities.
Finally getting to live the life of his dreams, he quickly accumulates great power with the help of a master to teach him the ropes of magic and sets off to explore the world.
He forms new connections and even gets a harem of women while working as an adventurer for his job while fulfilling clients' wishes for reward.
However, life isn't so smooth, as he runs into several powerful foes and even suffers many heartbreaks.
Mushoku Tensei is an anime filled with wonder and epic fights but is equally frustrating to watch due to its twists and turns.
While there are several morally questionable scenes, it also has some great romance and memorable characters.
3. Made in Abyss
Number of Episodes: 25
Number of Seasons: 2 + 3 Movies
Genres: Adventure, Drama, Mystery, Fantasy, Sci-Fi
MAL Rating: 8.67
Where to Watch: Crunchyroll, Netflix, Prime Video, Disney+, Hulu
At first glance, Made in Abyss seems like an anime targeted at children with its simple character designs and fun but nothing-out-of-the-ordinary synopsis.
However, this could not be further from the truth as the anime might be too brutal and gory for even several adults.
A mysterious chasm, the abyss filled with mysterious creatures and treasures, attracts adventurers from all corners.
A young girl named Riko wishes to follow in her mother's footsteps and explore the vast unknown.
With the help of a robot named Reg, she decides to plunge into the abyss.
While initially, it is a world full of wonder and fascination, it eventually turns into complete horror as they encounter several dangers and even reach death.
While descending through the levels, Reg can handle the pressure since he is a robot. However, Riko is anything but a pretty picture as we see gory scenes of how much she suffers constantly.
With several foes also chasing after them, Made in abyss is a very mature series that is not easy to watch, but the world it presents is equally beautiful.
2. Hunter x Hunter
Number of Episodes: 148
Number of Seasons: 6
Genres: Action, Adventure, Fantasy
MAL Rating: 9.04
Where to Watch: Crunchyroll, Netflix, Hulu
In a world filled with hunters who travel uncharted lands while locating rare items and defeating dangerous monsters, a young boy named Gon Freecss wishes to become a hunter to find his father.
Through this journey, he finds many friends who join him.
From completing the treacherous hunter exam to competing in a battle tournament that could prove fatal, our protagonist is in for a wild ride.
As an action-packed anime with a fantastic cast of antagonists and one of the best power systems, it is no surprise that Hunter x Hunter is also one of the highest-rated series ever.
The anime is also extremely deep and emotional, especially in the Chimera Ant Arc, highly acclaimed by all fans, where Gon goes through enormous development.
The arc is filled with heartbreaking moments, extremely well-written characters, and has an adequate amount of hype scenes.
With many tags we can put it under, Hunter x Hunter contains something for everyone and is long enough to quench fans' thirst.
1. One Piece
Number of Episodes: 1042 (Currently Airing)
Number of Seasons: 20 + 15 Movies + 8 OVAs + 17 Special Episodes
Genres: Action, Adventure, Fantasy
MAL Rating: 8.67
Where to Watch: Crunchyroll, Netflix, Hulu
Arguably the most popular adventure anime and manga ever, One Piece takes the first spot in our list of anime recommendations you can watch if you enjoyed Ultramarine Magmell.
It revolves around the story of our protagonist, Luffy, a young pirate sailing across the seas in search of riches and the ultimate prize, becoming the King of Pirates.
Joining him on this adventure is a group of loyal members who make up his pirate crew, The Straw Hats.
With each of them having a unique personality and motives, they join Luffy on his adventure while staying loyal to his wishes.
In this epic tale, where they travel through several lands and encounter several formidable foes, we are engaged for its entire duration despite how long the series is.
While the episode count might be overwhelming, One Piece is an anime you don't want to miss out on as it covers everything from comedy and action to heartbreak and a darker tone.