Anime is filled with so many violent and tragic deaths that any list ever compiled falls short in telling the whole story. In most cases, the tragedy of their deaths arises from just how great these characters were.
Few of these characters were able to justify their deaths, but most of them died meaninglessly. And then some died out of honor, pride or rage.
1. Maes Hughes
Anime: Fullmetal Alchemist Brotherhood
Hughes was an intelligence officer in the Amestrian Army. He was wise, goofy, and a somewhat overbearing host. He was always showing people pictures of his beloved daughter and wife, much to the annoyance of others, especially his close friend Roy Mustang.
Hughes' death hit so hard, not just because he was one of the most loved characters on the show, but because it was so unexpected.
He is one of the smartest characters in the show- single-handedly figuring out much about key locations of the Transmutation circle. But his smartness ends up killing him.
Envy, one of the seven deadly sins of the shapeshifting Homunculi, took on the appearance of Hughes' wife before fatally shooting him inside a phone booth. Hughes hesitates to attack Envy, leading to his death.
Hughes' death opened up the plot to a more focused storyline and gave Roy Mustang the much-needed push to put his plans into action.
2. Envy
Anime: Fullmetal Alchemist Brotherhood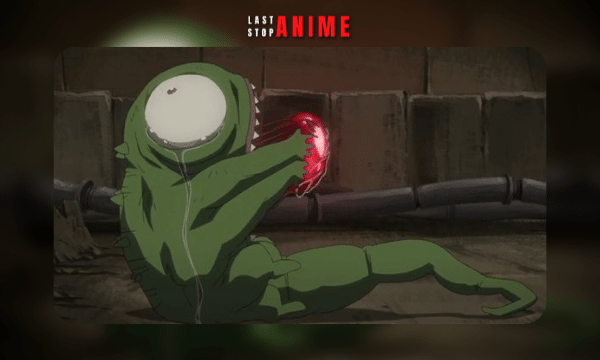 If Maes Hughes was one of the most loved characters in FMAB, Envy was easily one of the most hated ones.
Envy was very openly hateful of humans- considering them inferior to the Homunculi, based on the seven deadly sins. He considered them pathetic, weak, and easy to manipulate.
After being burned to a crisp by Col. Roy Mustang, Envy takes on his powerless true form. Even then, Envy tries to goad the humans into killing each other.
Edward Elric then points out that Envy truly lives up to his namesake as one of the seven deadly sins as he is secretly envious of humans.
Humans could work out differences amongst each other, become friends, and work together. Envy hated this as much as he hated the fact that Elric was sympathizing with him.
Unable to accept his jealousy, Envy breaks down and pulls out a Philosopher's Stone from his body- his life source- essentially taking his own life.
3. Itachi Uchiha
Naruto has some of the most famous characters in anime. As with every other anime, there is one character in Naruto who seems to have taken a legendary status that far precedes the main character; that's Itachi Uchiha.
A highly talented and skilled ninja, he was oppressed by his younger brother, Sasuke.
Sasuke's determination to hunt his brother down and avenge his clan is what drove him. Itachi was, at one point, all that was standing between his clan's survival and total decimation.
As a member of the Uchiha clan and a shinobi, Itachi faced an impossible choice at a young age- either stand with his clan and let everyone get killed or kill them himself and save his brother. Itachi chose to save his brother- going so far as to kill his parents.
Itachi was never truly evil. All he wanted to do was save his beloved brother. Suffering from a terminal disease, Itachi draws out his final battle with Sasuke so that he can rid his brother's body of Orochimaru's cursed seal.
He dies as he once described what death must feel like- unable to hide his true intentions and feelings for his brother.
He smiles at Sasuke- shocking the younger one; and sealing the Amaterasu for further protection from future enemies.
4. Nagi Yoshino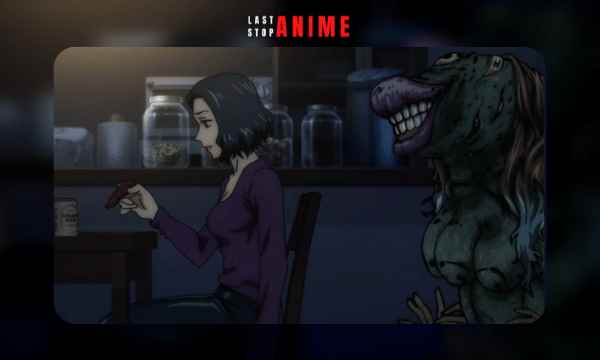 Jujutsu Kaisen is not exactly dark anime series, and even then, there are moments in the story that just hit hard.
One such moment happens somewhere along the middle of the first season.
We are introduced to Junpei Yoshino- a bullied student who became a curse user after meeting Mahito, the series antagonist.
Mahito is seemingly manipulating Junpei, but Itadori Yuji arrives just in time to save him. Or so it seems.
Yuji's interaction with Junpei and his mother- Nagi Yoshino- is one of the series's lighter scenes. Nagi is introduced as a single mother and someone Junpei is very protective of.
However, the sly Mahito discreetly kills Nagi and blames her death on one of Junpei's bullies.
Her death becomes a turning point for Junpei, who becomes bloodthirsty and vengeful- fully transforming into an evil curse user.
Nagi's death becomes sadder because it was used to pull her innocent son into the dark side by the cunning Mahito.
5. Junpei Yoshino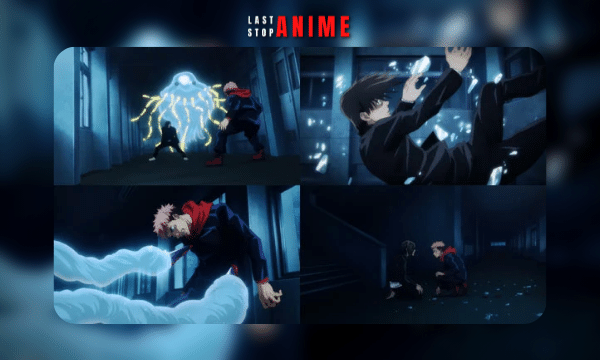 Even as a troubled teenager, Junpei still had a moral conscience. He was of the firm belief that people have no souls- something Mahito reaffirms in him.
The constant bullying by the hands of his classmates make Junpei even more hateful of people.
However, Junpei's friendship with Itadori Yuji allows the viewer to believe that Junpei is not doomed; he still can be redeemed. That changes with his mother Nagi's death.
Mahito leads Junpei to believe that his bullies were responsible for her death. However, he is stopped on his vengeful rampage by Yuji- who asks him to join his school and become a trained sorcerer.
But Mahito appears out of nowhere and attacks Itadori. Junpei tries to defend him.
However, Junpei realizes his mistake late as Mahito transforms him into an ex-human abomination.
Itadori desperately tries to save his friend, even begging the King of Curses Sukuna- who was inside his body- to help him. But Sukuna mocks him alongside Mahito.
Junpei dies sad, his only crime being that he believed in what he thought was the goodness inside Mahito. His character had many promises, making his early demise more tragic.
6. Nina Tucker
Anime: Fullmetal Alchemist Brotherhood
Full-metal Alchemist Brotherhood is filled with many twists and turns- but the first dark twist happens with Nina Tucker's death.
The Elric brothers meet the State Sewing-life Alchemist Shou Tucker and his daughter Nina Tucker while searching for a way to regain Alphonse's body and Edward's limbs.
The young Nina reveals to the brothers that she was lonely in her huge house because her father was always working.
He was under pressure because of his yearly State Alchemist assessment- failing, which he feared would lose his certification and research privileges.
The Elric Brothers see themselves in the little lonely child- their father, like Shou Tucker, had no time to spare for his children. They spend most of their time with her and Alexander playing.
Nina Tucker's mother left her family two years before, just before Shou Tucker created an illusion, hence getting his State Alchemist job. He had used his wife as a test subject to create the short-lived chimera.
As the yearly assessment moved in closer, Tucker became more desperate.
He ultimately sacrifices his daughter and her beloved pet dog- combining them to create an illusion capable of speech.
The Elric brothers make the shocking discovery about Nina and her new form. Tucker coldly confirms that he sealed his daughter's fate- prompting Edward to hit Tucker.
Before the brothers can decide how to help Nina, Scar shows up and assassinates Shou Tucker. He mercy-kills the chimera, stating that it would otherwise live a life full of torturous experiments.
Her death leads to intense guilt in the brothers- they become burdened with the fact that they could have saved her, at least protected her at some level.
Even more sad is that even in her chimera form, Nina still loved her father- calling out to him as he lay dead.
7. Jonethan Joestar
Anime: JoJo's Bizarre Adventure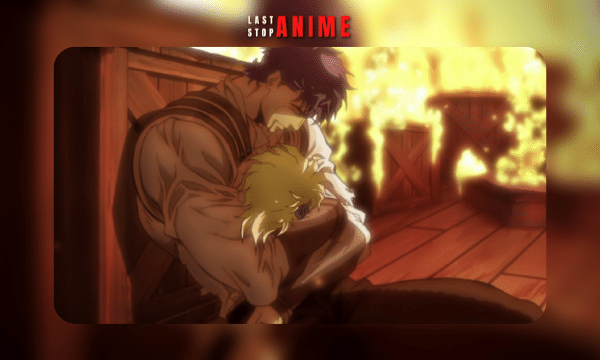 JoJo's Bizarre Adventure is not exactly sad- it can be termed off-beat and unusual. Even so, there are moments interspersed here and there which are just soul-crushing.
One such moment is the death of the show's first protagonist- Jonathan Joestar. His ultimate goal was to become a true gentleman.
The reasoning behind this goal was that Jonathan Joestar had to be molded to be such a hero that every other protagonist from the series would look up to him as an ideal.
JoJo's death comes as a surprise because he had just defeated his nemesis (and big brother), the vampire Dio Brando.
Jojo was set to leave for his honeymoon with his wife Erina when the undead Dio attacked their ship.
Jonathan lived upto his ideals right up to the end, going so far as to save his wife and entrust her with a baby he had saved from the crumbling ship.
Jojo died in his brother's arms, smiling- Dio could hardly believe that his sibling acknowledged him.
8. Korosensei
Anime: Assassination Classroom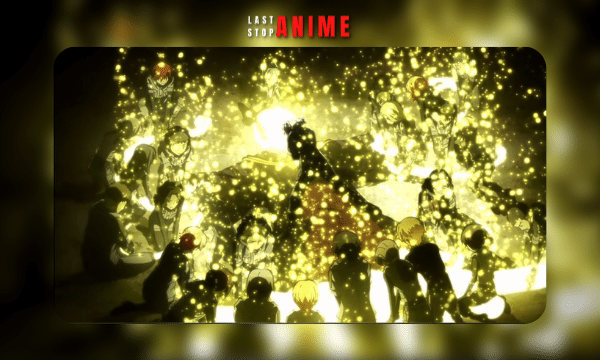 Korosensei is a supposedly alien being who threatens to blow up the Earth if he's not allowed to do one thing and one thing only- teach Class 3-E at Kunugigaoka Junior High School.
He never really meant to destroy Earth; he knew that he was dying, and he wanted to fulfill the wishes of the woman he loved- the former teacher of Class 3-E.
Throughout the series, he teaches his students to become the best versions of themselves, just as he was teaching assassination skills.
What makes his death sad is that by the end of the series, none of his students want to kill him, even though they are forced to.
He's impacted them on so many levels that his passing was no longer a dream for them. No matter what the incentive was.
Korosensei's character is a satirical critique of Japan's high-pressure academic culture and non-emphatic student-teacher relations.
But he rises above that to become a truly loveable character whose tragic death at his students' hands led to one of the saddest anime deaths.
9. Sasha Blouse
Attack on Titan would require a new list detailing violent and heartbreaking deaths. However, few of them are as tragic as Sasha Blouse.
A fan-favorite character from season one, Sasha's moronic antics were a source of comedic relief in the otherwise dark and serious anime series.
As such, even though it is a given that anybody could die in Attack On Titan, Sasha's death still came as a surprise.
Eren Yeager's surprise attack on Liberio forced the Survey Corps to defend him. Sasha was a part of this group, killing many armed enemy soldiers with her rifle.
After the Corps retrieve Eren, they begin their retreat to Paradis Island.
However, Gabi Braun – a Marleyan child soldier and Warrior Candidate- boards the ship and shoots at the group, fatally hitting Sasha.
As she drifts in and out of consciousness, she says her final words- asking for meat. She dies surrounded by her shocked and distraught teammates- Mikasa, Jean, Connie, and Armin.
The surprise element of her death made it even more tragic- she was shot down during the final minutes of the episode after the heat of the battle had died down.
Her death led Jean, especially Connie, to question Eren's true intentions- leading to greater conflict amongst the once tight-knit group.
10. L
L is highly intelligent, eccentric, and downright weird at times. He sat with his feet up to maximize his brain's reasoning ability.
He only ate sweets but remained underweight because he claimed that his brain consumed most of his energy.
And even though he looked lean and weak, he could get the upper hand against Light in the brief fight they had.
L was safe as long as his true identity was kept a secret. This changes when Rem- a Shinigami- figures out his identity and kills him, essentially ending the long cat and mouse game that made the whole series so interesting.
L's manner of death is what it makes so much more devastating. He dies in the arms of Light Yagami- a man he had suspected throughout the series to be Kira, the killer he was after.
As he lay dying, the last thing L sees is Light's smug grin; revealing that his suspicions were right, but alas, he could do nothing about it.
11. Erwin Smith
Ewin Smith's willingness to die and sacrifice for humanity made him an ideal model for every Survey Corp member. But in reality- even when it was just easier to die- what kept him alive was the dream he shared with his father.
His dream was to understand the reality of the world truly. He wanted to know what was beyond the walls and the island itself.
His dream, at some point, became bigger to him than humanity's victory over the Titans, leading to great remorse that he had sacrificed so many of his soldiers for the same dream.
Erwin Smith was very close to fulfilling his dream when the Beast Titan's attack in Shiganshina happened. All he needed to do was reach Eren Yeager's destroyed home's basement.
But instead, Smith charged straight forward, sacrificing himself for humanity and many young soldiers under his command just so that Levi could get a shot at killing the Beast Titan.
In the end, Erwin Smith puts humanity's victory in front of his dream- entrusting that dream to the surviving members of the Survey Corp.
12. Sir Nighteye
Sir Nighteye is introduced as an eccentric hero who was once All Might's second-in-command. The show's protagonist and All Might's successor Izuku Midoriya trains under Nighteye's Agency.
A stoic man, it would have been easy to view Sir Nighteye as humorless. However, he appreciated it as a quality in others.
Even so, he was quickly dismissive of the chirpy, promising young Midoriya- because he was once Quirkless.
Sir Nighteye uses his quirk to predict that Midoriya will die at the hands of the villain Overhaul. But Midoriya changes this future, enabling Sir Nighteye to accept the young hero.
Unfortunately, the injuries he sustained in the battle against Overhaul proved fatal.
Nevertheless, he died smiling, lying on his hospital bed- knowing that Midoriya was fit to be the Symbol of Peace in the new world.
13. Jiraiya
As a self-proclaimed perverted sage, Jiraiya is not your usual shinobi. If anything, he closely resembles his student Naruto.
Just like Naruto, he was a troublemaker who grew up to become a highly skilled and capable ninja.
He was destined to train the Child of Prophecy- and Jiraiya finds this child years prior in Minato Uzumaki, his pupil. After Jiraiya refuses the position of Hokage, Minato takes up the position. Minato even named his unborn son after a character from Jiraiya's book- Naruto.
Jiraiya dies an unpleasant death at the hands of Pain- the leader of the Akatsuki. As he lay dying, his thoughts shifted to all of his life's failures – his inability to win over the love of his life, Tsunade; his failure at bringing his friend Orichimaru back to the village; and how he could not save his protégé Minato.
Then, he remembers Naruto – someone he knew would fight back no matter what. In the end, Jiraiya dies with the hope that Naruto is the chosen Child of Prophecy; he passes away with a smile.
14. Kyojuro Rengoku
If Erwin Smith ever had any competition in the hype-me-up department, it's probably Kyojuro Rengoku. The cheerful and pure-of-heart Rengoku was the Flame Hashira, having taken up the mantle from his father.
His cheerful nature is surprising considering the tragic death of his mother and his father's subsequent abusive drunken behavior.
Even so, Rengoku aims to fulfill his duty as the Flame Hashira- protecting innocent civilians and hunting down the vile demons.
As the demon Akaza tries to persuade Rengoku into becoming a demon, he violently rejects the proposition. The ensuing fight is one of the most-watched and appreciated in anime history.
Even as Akaza taunts Rengoku, claiming that his humanity is what made him weak and inherently mortal, Rengoku stands his ground, evenly matching the demon's strength and stamina.
In the fight's final moments, Rengoku locks in Akasa's arm- which had fatally pierced the Hashira's solar plexus, not letting the demon leave.
As the rising sun approaches, Akaza becomes visibly distraught- fearing that he will die at the hands of a mortal. He breaks free- but not before mortally wounding the Flame Hashira.
In his last moments, Rengoku smiles at the memory of his mother. Tanjiro and Inosuke, who witnessed the whole fight, could only lament that they could not save the Hashira.
15. Gyotaro and Daki
To term the villains as vile and evil are very easy when you don't know the reasoning behind their actions. Demon Slayer does not make this mistake- it shows the backstory of almost every Demon Tanjiro and his friends encounter.
And by far, the saddest backstory yet depicted in the series belongs to the Upper Rank Six Demons- Gyutaro and Daki.
The siblings were born as unwanted children to a sex worker in the same Entertainment district that would later make their hunting ground.
They died as humans because, in her vanity, Daki injures a samurai- which prompts him to burn her alive.
Gyutaro, away during this incident, returns to see his younger sibling still breathing, even though her whole body is burnt beyond recognition.
The samurai fatally injures Gyutaro, but he manages to kill him and avenge his sister.
A desperate Gyutaro then carries his sister around, just as a demon appears before him and offers to save them by letting them have the Demon King Muzan's blood.
What makes this sequence sad is how the siblings are depicted- these are two humans who did not choose to become evil.
They were forced to do what they did just so that they could survive. Even the very act of becoming demons is an act of survival for them, reminding the viewers that sometimes not everyone has the option to become as noble or kind-hearted as Tanjiro.
16. Setsuko
Anime: Grave of the Fireflies
Grave of the Fireflies chronicles the tale of two siblings- Seita and Setsuko- it shows their desperate struggle to survive during the final months of the Second World War.
Unlike the rest of the characters in this list, Setsuko's death has no element of fiction; it's the true story of every child who has perished in the terrible conditions of war throughout human history.
One of the most memorable scenes in the movie is when the doctor diagnoses Setsuko. Seita asks for a shot or medicine for her.
The doctor replies that she only needs good, healthy food. An angry Seita bursts out and asks him where he could find more food in war-torn Japan. He even resorts to stealing food, but to no avail.
Setsuko dies alone as her brother tries to arrange food for her, a young child alone and hungry, still wrapped in innocence, waiting for a small bite of food.
Her death is a reminder that war is the worst evil men could bring upon one another.
17. Lelouch Lamperouge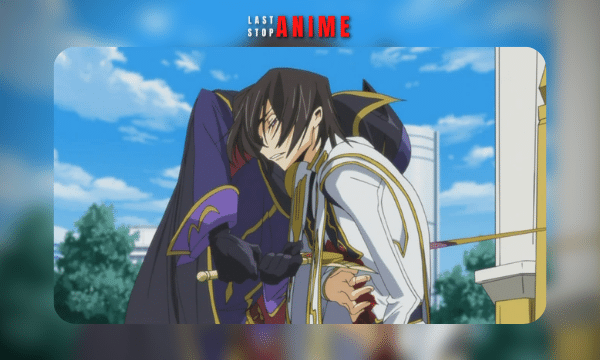 Shocked at his father-the 98th Emperor of Britannia- Charles Zi Britannia's treatment of his subjects, the young Lelouch decides to rid the world of war and suffering.
Even though the idea seems too far-fetched and impossible, Lelouch's resolve to see his dream come true is commendable.
His drive towards his dream was so strong that he ended up sacrificing himself to allow it to happen.
As the 99th emperor of Britannia- and later on the whole world, Lelouch becomes a tyrant.
Lelouch does this as he finds it important for the world to believe that he symbolizes everything wrong with their world.
His double identity as the rebellious hero Zero is utilized by his best friend to kill this tyrant and allow the people to believe that finally, peace is possible.
Crowds around them cheered as he lay dying in his sister's arms.
But she recognizes her brother's true intentions. However, her cries were barely audible over the crowd's cheering at the tyrant's fall.
18. Spike Spiegel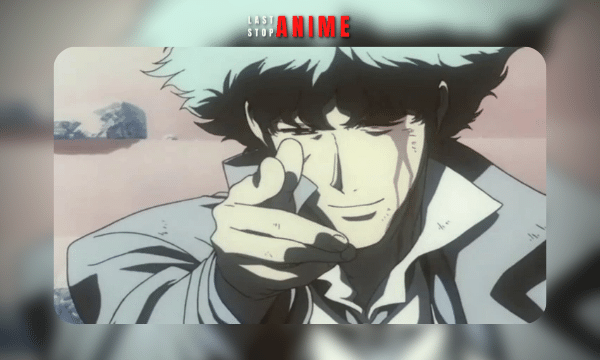 Cowboy Bebop's cult status amongst fans can be traced to many factors, but Spike Spiegel is undoubtedly the face of this legendary anime.
The epitome of cool, Spike's character is one of the most easily recognizable ones in the world of anime. His wavy hair, chic suit, and cigarettes undeniably symbolize the stylish 90s and 80s.
Spike's fate is left ambiguous- it is never explicitly stated whether he is dead or not. Even so, the final episode of the series contains some of the saddest moments in the series.
Spike retains his coolness throughout the sad ending. He had just lost the woman he loved, Julia, and did not have much to live for.
Even so, he avenges his beloved- killing his arch-nemesis Vicious. As Spike walks down the stairs to an uncertain fate, gangsters move in on him; but he maintains his coolness- pointing finger guns at them.
19. Light Yagami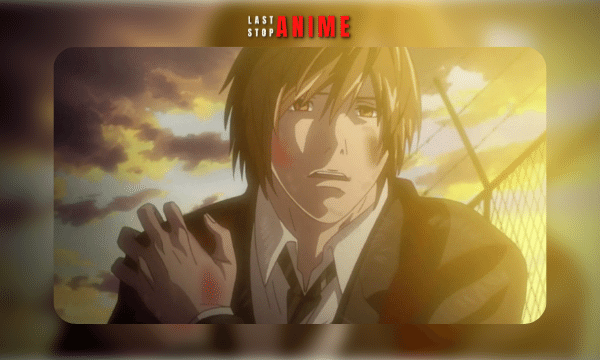 Light Yagami's intellectual prowess is far superior to most anime characters; the only people who can match his intelligence or surpass it are L, Mello, and Near.
He manages to kill L, and it takes both Near and Mello to finally get to Light Yagami.
We knew that Light had it coming for him. As Near says, "Nobody can tell what is righteous and what is evil." But even as Light murdered countless people- guilty and innocent alike- we pinned for him to win.
After being fatally shot by his fellow police officers who realize that Kira is Light, he flees the scene in complete desperation- a sign that he wants to stay alive.
However, his fate is sealed by Ryuk, who writes his name in his notebook, killing the most villainous character in all anime.
20. Sheele
Akame ga Kill is one of the most violent shows on this list. The kill count almost matches up to the notorious Attack on Titan.
Multiple characters face death and violence- from the peace-loving Leone and kind-hearted Sheele to big brother Bulat; all of them are somehow expendable.
Sheele's death hits hard as she was one of the kindest of the whole lot. Her death even shows her selflessness because she died more or less protecting her friend, Mine.
What's frustrating about her death is that it was not necessary. Sheele could have used more screen time; her character was interesting enough to pique the viewers' curiosity.
However, meaningless revenge fastens her demise as Seryu fatally shoots her.
21. Sohryu Asuka Langley
Anime: Neon Genesis Evangelion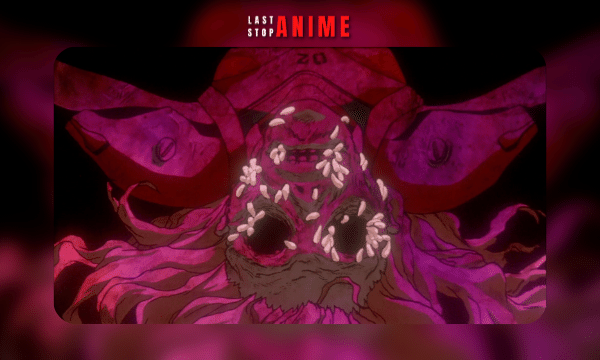 Neon Genesis Evangelion doesn't shy away from depicting violence- and Asuka's death is as fierce as it gets.
After acknowledging that her dead mother truly loved her, Asuka is overcome by a renewed purpose to live. In her confidence, she decided to use her Unit 02 to attack Nerv alone.
Swarmed by multiple Evas, Asuka fights valiantly, but her Unit 02's battery eventually runs out, and the enemy pierces her head.
She still manages to make her suit move but is eventually cut down by spears as the surviving Evas feast on the aftermath of the battle.