Ascendance of a Bookworm follows the life, or rather the second life, of Urano Motosu, who was an aspiring librarian who gets crushed to death under books after an earthquake.
She gets reincarnated into the body of a weak and poor 5-year-old girl named Myne in a world where books are rare and only available to the elites.
She then decides to create and print her own books so that she can read again.
The anime belongs to Isekai, a highly popular anime genre for quite a time. This genre typically follows a powerful protagonist who gets transported into a different world where they have to survive- typically by fighting the other powerful beings of this new world.
Not only is Isekai popular in anime – it is common in manga, light novels, films, and video games.
So, without further ado, let us jump into the world of Isekai and other anime similar to Ascendance of a Bookworm.
Anime Similar To Ascendance Of A Bookworm
1. The Saint's Magic Power is Omnipotent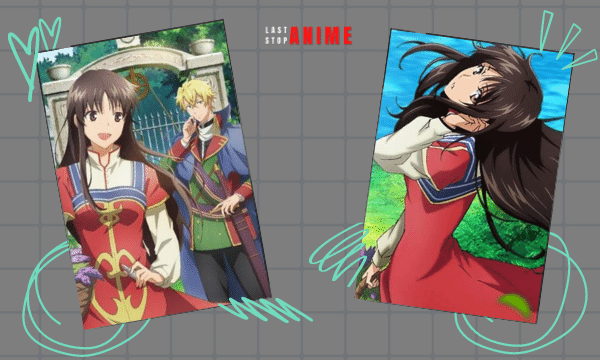 Just like "Ascendance of a Bookworm", the lead female protagonist of "Seijo no Maryoku wa Bannou Desu", or "The Saint's Magic Power is Omnipotent" is intelligent and capable and usually relies on her brains over just brute force to handle situations.
The plot revolves around Sei Takanashi, a 20-something office worker who gets accidentally summoned to another world- Salutania.
Unfortunately, the people of this new magical world quickly realize that they botched up the summoning ritual- which was supposed to give them only one individual, a Saint, who would combat dark magic.
The people decide that Sei is not the Saint and leave her to do as she pleases in the new world.
Using her newfound magical powers, Sei sets up a shop creating and selling magical potions and cosmetics. She's doing just fine by herself- until the Saints business comes back knocking on her door.
"The Saint's Magic Power is Omnipotent" is a very entertaining and watch-worthy anime series. It deserves the credit it gets, even though it went somewhat under the radar when it was released in Spring 2021.
2. Somali And the Forest Spirit
Anime genre: Isekai, Fantasy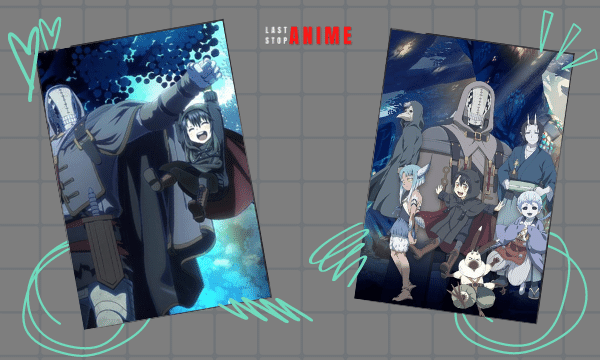 "Somali to Mori no Kamisama" is set in a fictional world where humans have almost been hunted down to extinction.
The plot follows the journey of an almost 1000 years-old Golem who decides to find the parents of the tiny human child he discovered and named Somali.
As they transverse a world filled with strange creatures that specifically hunt down humans, Somali takes up the disguise of yet another mythical creature- a Minotaur.
Even though the whole journey is in search of her parents, for Somali, she has already discovered her father in Golem.
Somali And the Forest Spirit is very similar to "Ascendance of a Bookworm" in the sense that both protagonists are children who come from tragic backgrounds that set up a vibe of sadness in their characters.
But these cute and young protagonists' cheerful personalities hide their tragic pasts.
"Somali And the Forest Spirit" has another somewhat sad twist: the manga ended publication owing to the author's worsening health after a long-drawn-out hiatus.
3. Welcome To Demon School! Iruma-kun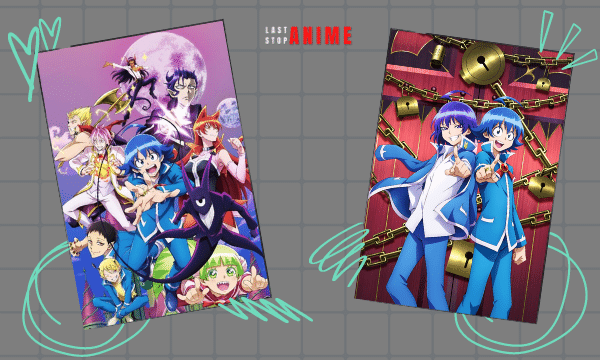 Apart from having blue hair, Iruma- the protagonist of Welcome To Demon School! Iruma-kun – is similar to Myne the same way Somali is- he too had a tragic past life- one connected to his childhood experiences with his own parents.
They were highly irresponsible- to the level that Iruma had to earn money by working even though he was underage.
At the age of fourteen, Iruma is sold to a demon by his parents. The kind demon Sullivan (very much like his namesake from Monsters Inc.), who just wanted a grandchild to pamper, enrols him at a demon school- Bablys School for Demons.
Sullivan also happens to be the headmaster of this school. He warns the young boy- he has to blend in or otherwise risk being discovered by other demons and getting eaten by his schoolmates.
Now, just like Myne, Iruma has to depend on the survival skills he developed during his time in the real world to be able to blend into the demon world.
But his tendency to stand out and the demons' wish to make him Demon King- make it harder and harder for him to survive in his new world.
4. My Next Life As A Villainess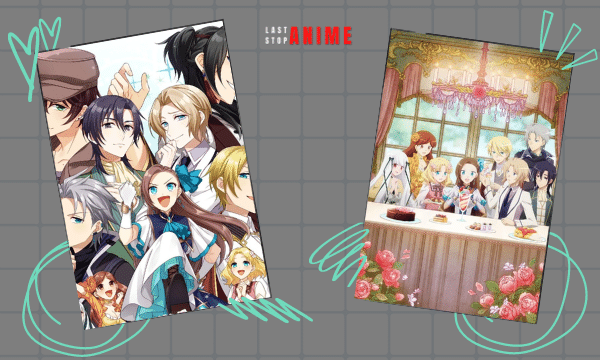 "My Next Life As A Villainess" begins off rather interestingly. Instead of showing the main character going from their real world to the new world- this isekei shows how Catarina Claes remembers her past life as an otaku after being hit by a rock.
A young girl from a noble family, she realizes that now she is stuck in her favorite otome game- Fortune Lover.
The even worse part is that she is stuck being the villainess in the game- she has to foil any romances that the lead protagonist may have.
Like Myne, again, the protagonist is a capable young woman who gets transported into the body of a young person with her memories intact.
They are passionate about one thing and one thing only- books for Myne and video games for Claes.
Usual typical isekei anime series have the lead protagonist go on a heroic journey to kill the final boss.
However, "My Next Life As A Villainess" and "Ascendance Of A Bookworm" move away from this path- focusing on original ideas that push the genre forward.
5. Outbreak Company
Anime genre: Isekai, comedy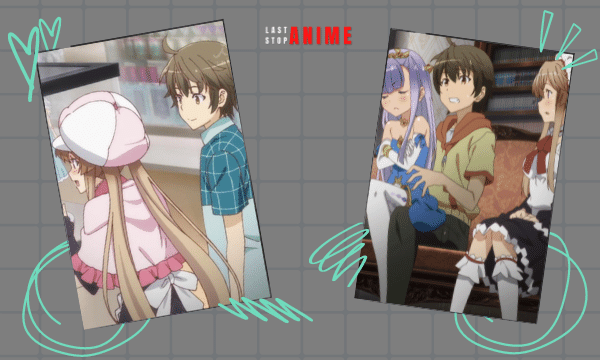 Outbreak Company is a neat break from average Isekei anime because of its (hyper) focus on comedy- one could say it's almost a parody of the genre.
It focuses on Shinichi Kanou- a hardcore otaku. He is so much into the otaku culture that he is rejected by his childhood love just because of his lifestyle.
As a result, he becomes depressed and drops off from school- until his parents force him to take up a job.
He found a fishy job as the general manager for General Entertainment Company Amu Tech. Here, he is unwittingly sent to the "Holy Empire of Erdant", a fantasy world.
The reason behind sending him here was simple- otaku culture is absent in Erdant. His job was to spread the culture so that the Japanese government could reap financial benefits from Erdant.
Faced with no other option, Shinichi takes on the job with as much passion and dedication as Myne did when it came to bringing back books to her new world.
6. Knight's & Magic
Anime genre: Isekai, Mecha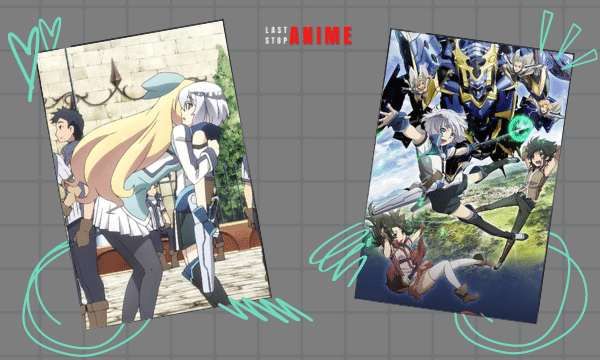 "Knight's and Magic" is far more like Isekei than any other anime on this list. Imagine getting reincarnated into a world where everything goes your way, and you get to live the dream you could only hope to achieve in your previous life.
The lead protagonist- Ernesti Echevalier, used to be a genius programmer and hardcore robot otaku in his previous life.
Now reborn into a world filled with knights who use gigantic Mecha robots, Ernesti finally has the chance to live his dream.
His previous life's memories and skills allow him to innovate and bring about changes in the world order- similar to Myne.
However, unlike "Ascendance Of A Bookworm", Knight's and Magic focuses on action and has a much lighter tone.
The protagonist also happens to be of high birth- allowing him to have as many advantages as possible in this new world.
7. The Great Passage
Anime genre: Slice of life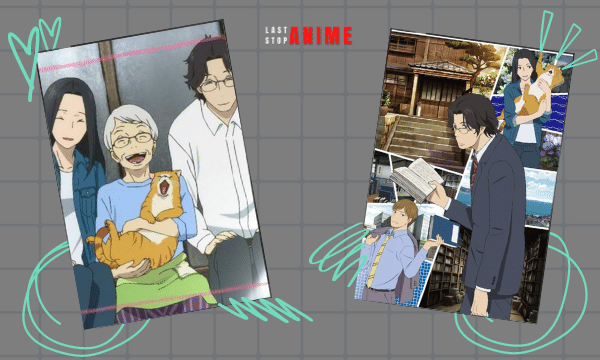 The Great Passage does not belong to the Isekei genre. But it is closely related to "Ascendance Of A Bookworm" because, just like Myne, the lead protagonist here is a hardcore book lover- a bookworm in the true sense of the word.
Mitsuya Majime worked for a publication house as a salesman before getting transferred to the Dictionary Editorial Department.
He lacks social skills, but his penchant for books and reading earns him the respect of Kōhei Araki, the soon-to-be-retired chief editor of the department.
Araki sees a capable successor in Majime, who could bring success to their notorious "money-eating" department.
For all of you book-loving anime lovers, this is the one anime to add to your watchlist. Another piece of trivia- the anime was adapted not from a manga or light novel but from a book.
8. Snow White With The Red Hair
Anime genre: Isekai, Romance
Of course, the Grimm Brothers are going to inspire anime-makers. So this modern-day rendition of the beloved story of Snow White comes with all the adjacent modern-day twists.
And just so it happens, it falls neatly under the Isekei genre.
The series revolves around Shirayuki- a herbalist who resides in the kingdom of Tanbarun. She has rare and beautiful red hair, which attracts a lot of attention to her- which is why she hides it by tying it up in a red ribbon.
Nonetheless, the prince of Tanbarun- Prince Raj Shenazard- falls for her and decides to keep Shirayuki as his mistress.
That's how Shirayuki decides to escape to the kingdom of Clarines- where she ends up meeting her prince charming, Prince Zen Wisteria.
Apart from being inspired by a fairy tale, "Snow White With The Red Hair" has an evident semblance to "Ascendance Of A Bookworm" in the sense that both series feature powerful female protagonists.
9. The Beast Player Erin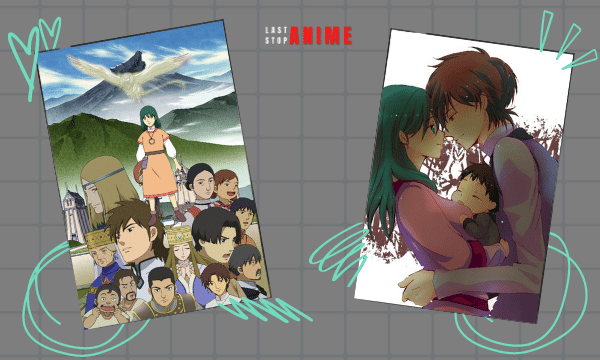 The Beast Player Erin is yet another anime series that doesn't really fall into the Isekei genre. However, the series is set in a fantasy world and features a strong, young, resourceful female protagonist who seeks to change her world.
The plot follows the life of Erin- a young girl from a village renowned for its touda- dragon-like beasts that the Grand Duke uses to fight the kingdom's enemies.
Erin's mother is an expert beastinarian who is also the young girl's role model.
However, the little girl Erin sees more to the toudas than just their wild nature.
Torn between her ambition to become the best beastinarian and treat the toudas differently, Erin becomes embroiled in the tussle over two neighboring nations that threaten her village and her way of life.
10. Spice And Wolf
Anime genre: Adventure, Fantasy, Romance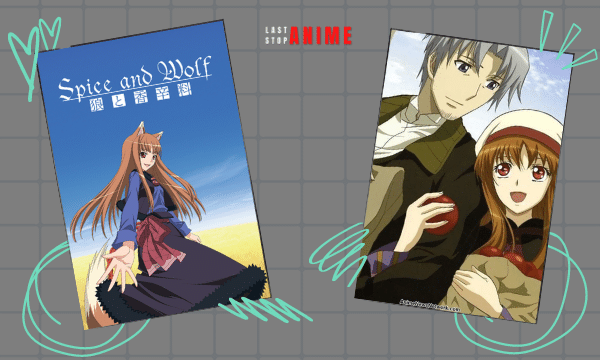 Spice and Wolf is very similar to "Ascendance Of A Bookworm" in terms of setting. Both anime series are set in medieval times and focus heavily on the main characters' daily lives, which are influenced by their setting.
Spice and Wolf focus on a 25-year-old Kraft Lawrence- a traveling merchant who aspires to set up his own shop.
While passing through a village called Pasloe, he finds a woman in his cart. She turns out to be a wise wolf harvest deity named Holo.
Initially from a place in the north known as Yoitsu, Holo wishes to return to her homeland because the townspeople of Pasloe do not treat her with as much respect or thank her enough for the plentiful harvests she gives them every year.
The series follows their journey as they travel to Yoitsu while hiding from unwanted attention from the Church.
11. Dr. Stone
Dr Stone is more Shonen anime than Isekai anime, but it definitely has elements of the latter. For example, it is set in a world that froze in time for several thousand years.
The story focuses on two main characters. Taiju Ooki is a high school student who is about to confess his feelings to his high-school crush when a blinding green light strikes Earth that petrifies every human being and turns them all into stone.
After thousands of years pass, Senku Ishigami- a 15-year-old prodigy and Taiju's friend, suddenly wakes up.
The rest of the plot follows the extraordinarily intelligent Senku and his super-strong childhood friend Taiju as they figure out ways to revive their fellow human beings and bring about a new scientific order of civilization.
Just like "Ascendance Of A Bookworm", Dr Stone's protagonists rely on their knowledge and skills to survive in their 'new' world and create a new world order.