To investigate a crime or offer a plausible explanation for a puzzling event, the main characters of a mystery anime are all forced to work together, whether willingly or unwillingly.
As detectives, the main protagonists must figure out the current predicament's who, what, why, and how.
Mystery stories always center on gathering evidence, identifying suspects, and speculating on solutions to the unimaginable before finally catching the culprit or finding a solution to the crisis at hand.
Most of the time, the audience is given the same information as the main characters, and the viewer's anticipation is focused on uncovering the reason rather than what will happen after the answer is discovered.
In contrast to suspense or horror, where the audience often knows more than the cast, which heightens the suspense or fear of what might happen next
What Comes Under Mystery Anime?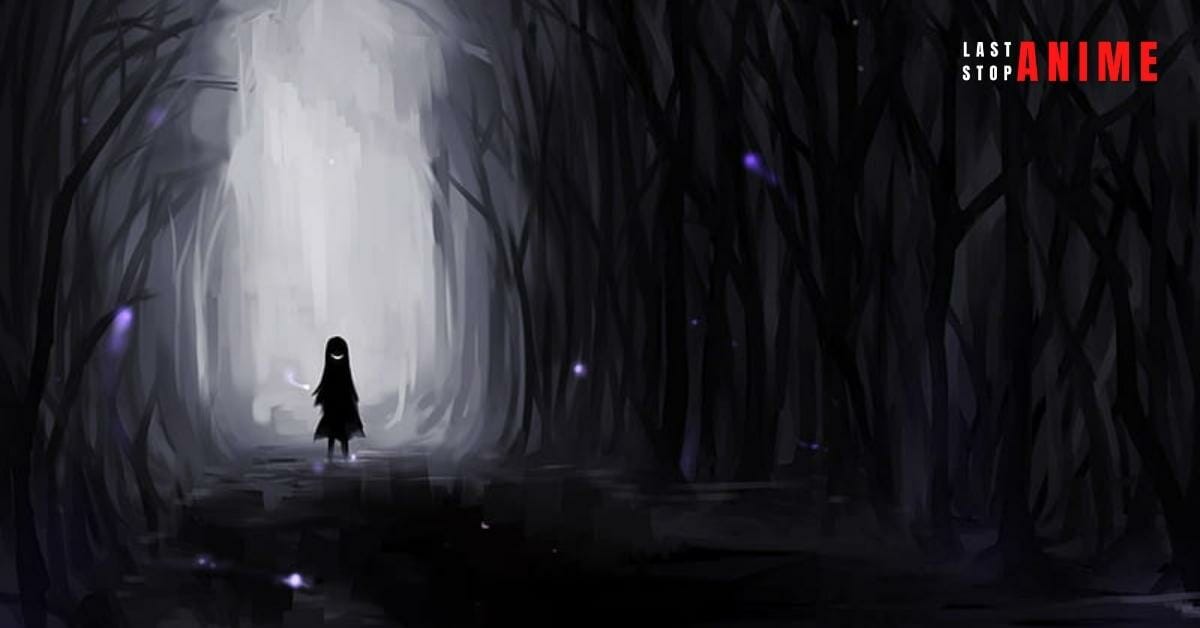 Mystery stories can be expertly crafted masterpieces or clumsily assembled disasters with blatantly obvious endings.
Fortunately, the Japanese anime industry has a knack for handling the genre with style and grace.
The essence of a great mystery is suspense, followed by the reveal. The same can be said for anime, and there are some excellent shows with consistently captivating stories, amazing twists, and amazing revelations.
One of the most remarkable aspects of anime is its genre diversification.
From high school rom-coms to historical dramas to strange-looking aliens (and some that combine all three), there's something to satisfy everyone's taste, no matter the demographic.
But one genre is in short supply: Good Mystery Anime Series.
So today, we are counting down our picks for the 12 Best Mystery Anime Series.
12. Odd Taxi
Number of episodes: 13
Number of seasons: 1 + 1 Movie
Status: Finished Airing
Genres: Mystery
Mal Rating: 8.73
Where to watch: Crunchyroll, Netflix
An underappreciated anime from the spring 2021 season, Odd Taxi, should be watched by more people. The series' legend and mystery extend beyond the confines of the television program.
Characters have real-life Twitter accounts; there is a secret audio drama on YouTube, and even the opening song's official music video contains spoilers for the series finale.
The series is packed with suspenseful storytelling that keeps viewers on the edge of their seats until the end.
Odokawa, the taxi driver, leads a very ordinary life. He has no family, rarely interacts with others, and is an outcast who is narrow-minded and rarely speaks.
His customers all appear to be a little odd. Kabasawa is a college student who desires the world to acknowledge him online. Shirakawa, a nurse with mysteries
All of these insignificant chats give rise to a missing young girl.
In addition to a great story, Odd Taxi features an interesting cast of characters, particularly its protagonist, Odokawa. Odd Taxi is pretty entertaining, with one well-crafted twist after another.
11. Mononoke
Number of episodes: 12
Number of seasons: 1 + Movie
Status: Finished Airing
Genres: Fantasy, Horror, Mystery, Supernatural
Mal Rating: 8.43
Where to watch: Crunchyroll, Netflix, Amazon
The Bakeneko arc (episodes 9–11) in Ayakashi: Japanese Classic Horror serves as the framework for the spinoff/sequel, Mononoke.
In addition to having one of the most visually breathtaking anime graphic styles, each episode of Mononoke must also solve a difficult mystery.
Before exorcising a ghost with his sword, the Medicine Seller must ascertain each of their appearance, reality, and purpose.
As people must commit awful acts for the vengeful Mononoke to exist in the first place, the anime delves into the worst aspects of human nature against a supernatural backdrop.
In a show about supernatural beings, you may predict that you will learn more about the deceased spirits. Mononoke proves you wrong. The majority of the tales are deeply unsettling and profoundly deep.
Since humans and their deeds turn the spirits into these furious Mononoke, Mononoke is heavily conceptually focused on human nature.
Be prepared for a surprise when watching the final episode because the disclosures will astound viewers greatly.
10. Id:Invaded
Number of episodes: 13
Number of seasons: 1
Status: Finished Airing
Genres: Mystery, Sci-Fi
Mal Rating: 7.85
Where to watch: Amazon, Crunchyroll, Hulu, Funimation
This science fiction anime takes a different approach when it comes to gruesome murders and murder mysteries.
The setting of this anime takes place in the distant future, where technology can access people's minds.
ID: Invaded is a rare but clever example of a tale that combines traditional detective stories with science fiction in the Psycho-Pass style.
Akihito Narihisago, the main character, is prepared to get his hands dirty to help law enforcement use this technology to investigate criminals' minds.
A former investigator who turned to murder after killing the person responsible for his family's genocide now goes by the name "brilliant detective Sakaido" to investigate the killings.
Invaded has the power to create a perplexing plot by fusing reality and fiction, but in a manner that manages to avoid falling prey to its irrationality.
09. Kara no Kyoukai (Garden of Sinners)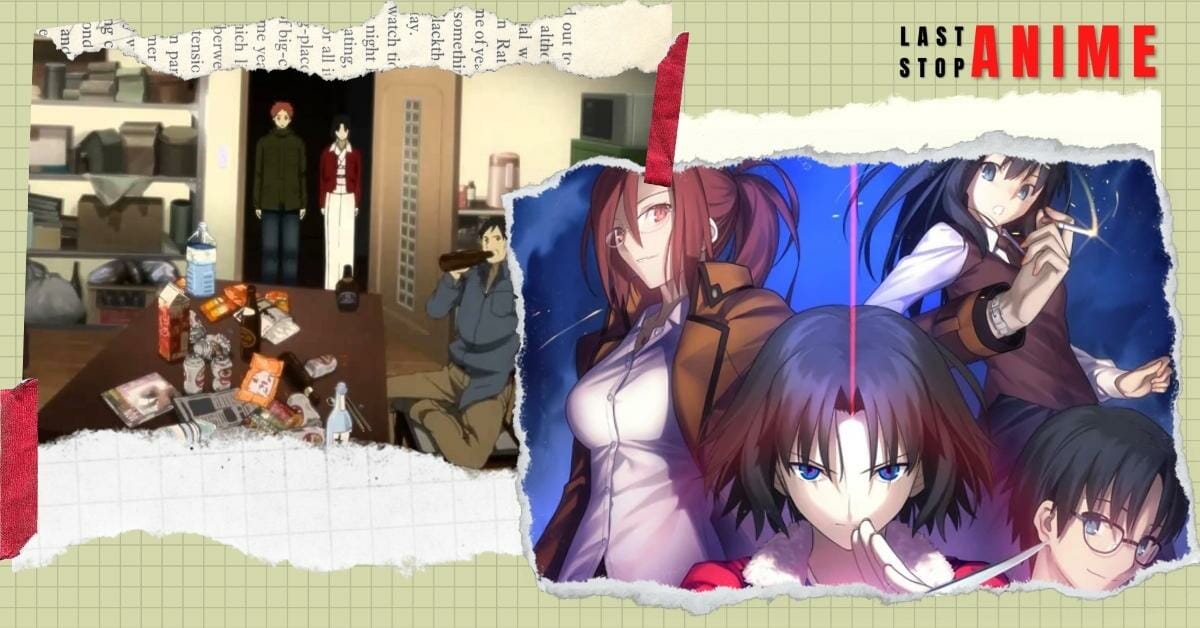 Type: Movie
Number of Movies: 8 + 1 Special
Number of seasons: None
Status: Finished Airing
Genres: Action, Mystery, Supernatural, Suspense
Mal Rating: 7.58
Where to watch: Amazon, Crunchyroll
The series, which consists of eight movies and some short entries, revolves around a detective agency that aims to investigate superstitious cases.
However, the explanation makes the story seem far more simple than it actually is.
We follow her as well as her connection with Mikiya Kokutou from their childhood to adulthood and see her transform from a girl on the verge of becoming a serial killer to a skilled, sincere woman trying to make the best of the situation.
The Garden of Sinners is primarily a character study focusing on Shiki Ryougi.
Shiki is a mysterious and interesting character; she isn't really likeable but is profoundly fascinating.
She is an anti-social girl with the ability to see someone's death path.
The movie tells a story of adversity, development, and compromise.
Before you get into the movies, note that not every part is captivating to watch, especially on the first go, but when the series gets through, The Garden of Sinners will be one of the best mystery anime you will come across
08. Subete ga F ni Naru (The Perfect Insider)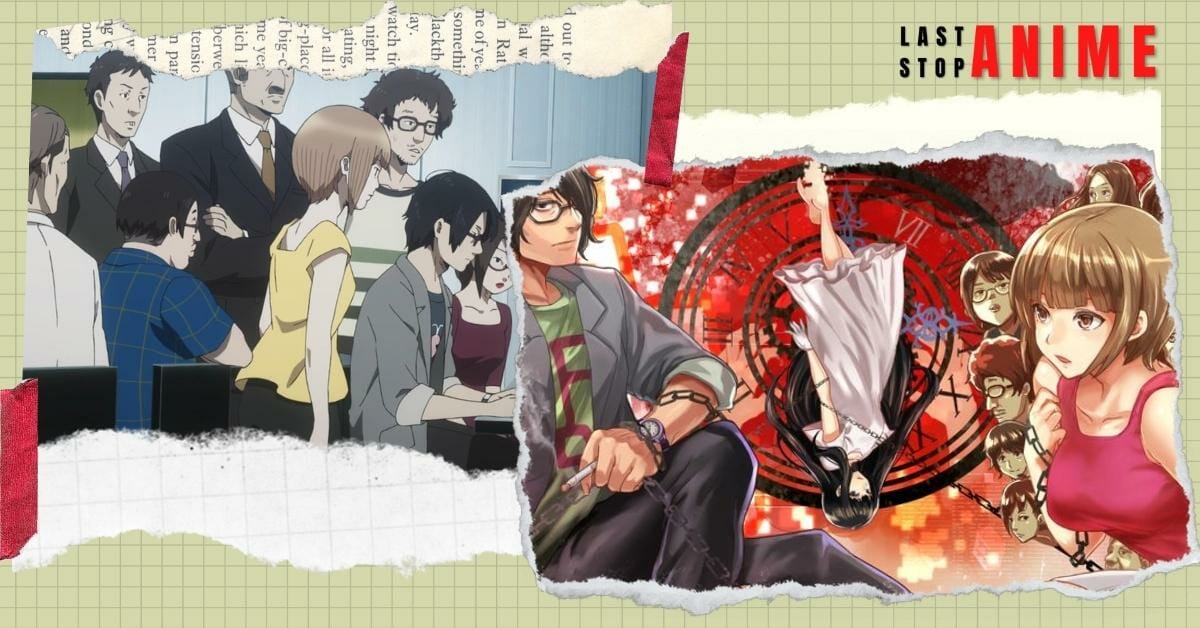 Number of episodes: 11
Number of seasons: 1
Status: Finished Airing
Genres: Mystery, Sci-Fi, Psychological
Mal Rating: 7.25
Where to watch: Apple TV, Crunchyroll, HIDIVE
The series is also known as Everything Becomes F: The Perfect Insider.
Based on Hiroshi Mori's 1996 mystery novel, The Perfect Inside has been adapted into a manga, a visual novel, a live-action film, and an anime.
Unfortunately, few fans are aware of the anime series, so it's an excellent choice for anyone seeking a good mystery anime. The plot revolves around Shiki Magata, a fantastic programmer who lives in solitude on a small island.
While her coworker, Souhei Saikawa, and a university student, Moe Nishinosono, arrive on the island, the three become entangled in a double murder while stuck inside a faraway facility from which they are unable to escape.
There are numerous clues throughout the series that relate to the murder case.
It's also clear that a few of the clues are presented on purpose. But when all the pieces come together, the reveal will blow your mind.
Despite being in the mystery genre, The Perfect Insider has some interesting dynamics.
It's a series that goes beyond a simple murder case, with disturbing plot elements and interesting and informative conversations.
The anime series gets complex due to its heavy focus on dark themes and spellbinding storytelling.
Most viewers will probably decide whether or not to watch after the first three episodes. But if you can hang on, it'll be a breathtaking ride that's nothing short of perfect.
07. Koukaku Kidoutai: Stand Alone Complex (Ghost in the Shell: Stand Alone Complex)
Number of episodes: 52+ Movie + 4 Specials
Number of seasons: 2
Status: Finished Airing
Genres: Action, Award Winning, Sci-Fi, Detective, Mecha, Military
Mal Rating: 8.43
Where to watch: Netflix
The special police force at Station 9 faces many distinct foes, but none are as difficult to defeat as "The Laughing Man." The team's attempt to play cat and mouse with the mysterious hacker is exciting from start to finish.
Stand Alone and Complex is not sequential series; instead, they consist of two distinct storylines.
The Stand-Alone episodes fixate on Section 9's work as they explore specific cases, whereas the Complex episodes highlight the other plot arc, The Laughing Man.
Set in the distant future, the first part of the Stand Alone series follows the operations and cases handled by Section 9, a government-established independent, prestigious unit. The structure of the story is unusually intriguing.
Although it is a crime-centric series, which implies some action, it is used wisely and effectively.
This is a multi-layered performance, cautiously removing and exploring each layer.
GIT managed to maintain a steady flow without relying on a slew of shock values or constant action fillers, thanks to its remarkable writing, straightforward expositions, and expansive setting.
Ghost in the Shell: Stand Alone Complex is a timeless classic that portrays a very interesting picture of a hopeful future and one that overlaps the present.
06. Bakemonogatari
Number of episodes: 15 + 1 Special (Bakemonogatari Recap)
Number of seasons: 2
Status: Finished Airing
Genres: Mystery, Comedy, Supernatural, Thriller, Romance, Fantasy
Mal Rating: 8.34
Where to watch: Crunchyroll, Funimation
Koyomi Araragi, a third-year student, is a half-vampire who has spent his entire life supporting his friends with the supernatural things that haunt their small town.
Hitagi Senjougahara does not think to catch Araragi as she gracefully descends a flight of stairs.
And when he finally does, he reveals two things: she is incredibly lightweight, as light as a feather, and she is a tsundere, with a tough outer built around her to hide any emotion.
But they become friends, and Araragi soon embarks on his first relationship.
In every way, this anime is a character-driven experiment, and a detailed plotline would take the focus away from experience.
Plenty of anime prosper on plot twists and development that keep the viewer on the edge of their seat, but Bakemonogatari does not belong to them.
The episodic storyline serves only as a wonderful molding device for the story and characters, which works beautifully for this anime.
Though the story revolves around high school student Araragi and his relationship, it works its way to reveal a dark truth.
05. Yakusoku no Neverland (The Promised Neverland)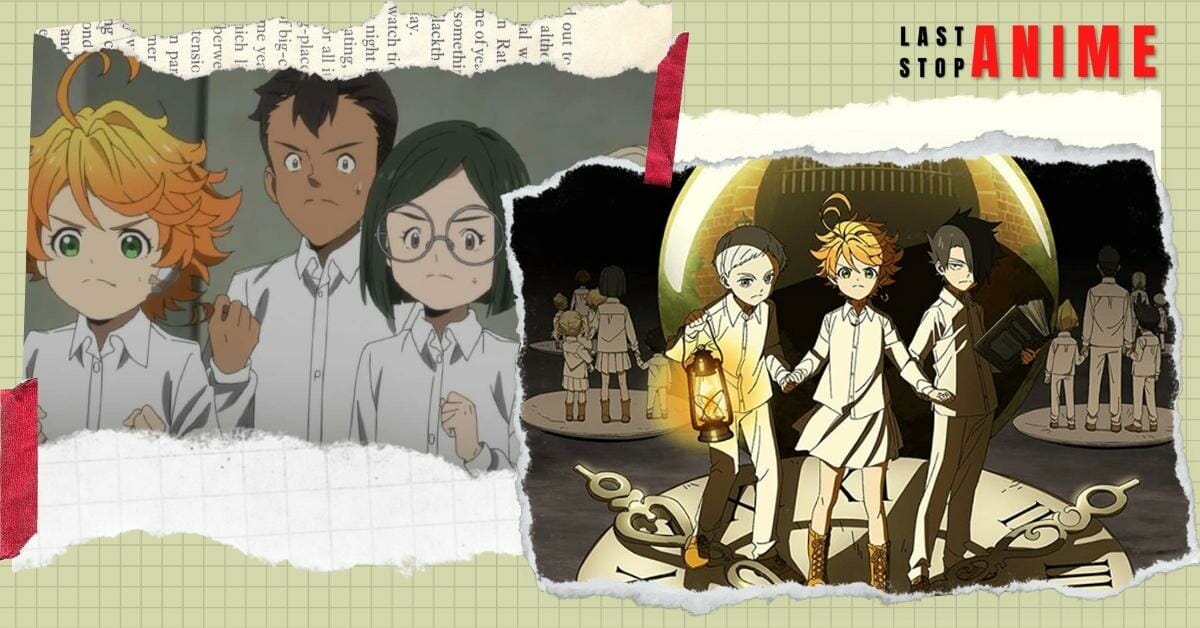 Number of episodes: 23
Number of seasons: 2 + 1 Special
Status: Finished Airing
Genres: Sci-Fi, Mystery, Horror, Psychological, Thriller, Fantasy, and Shounen
Mal Rating: 8.53
Where to watch: Crunchyroll, Funimation, HBO Max, Hulu, Netflix
While not a great adapted version of the manga, The Promised Neverland is an excellent blend of thriller, psychological, horror, and mystery genres.
Without giving too many spoilers, three orphanage children gradually discover that being adopted out by a family isn't what it appears to be.
The Promised Neverland is sure to keep audiences on the edge of their seats with some very good twists sprinkled throughout the episodes.
Season 1 is relatively impressive, telling a fast-paced story full of suspense and mystery. The sequel is more divisive and rushed.
Fans didn't like the second season as much as they loved the prequel.
Since the first installment left fans wondering about the orphan's mysteries, the second part was so rushed that fans began to wonder about the future of Promised Neverland.
04. Mirai Nikki (Future Diary)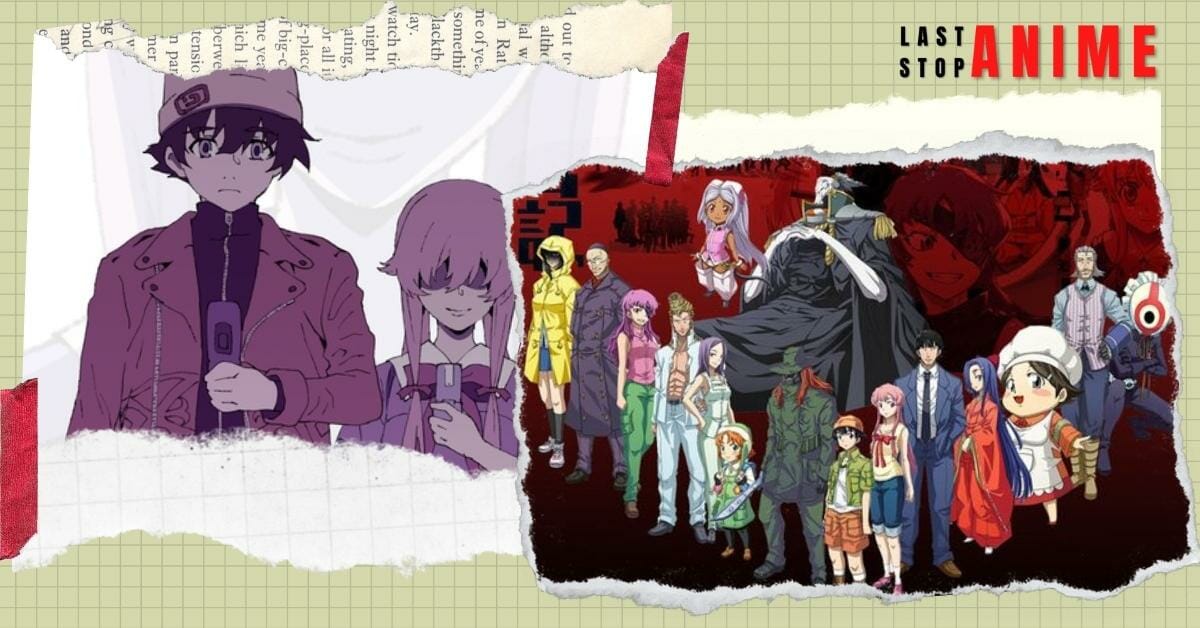 Number of episodes: 26
Number of seasons: 1 + 1 OVA + 1 Special
Status: Finished Airing
Genres: Action, Supernatural, Suspense, Fantasy, Psychological
Mal Rating: 7.44
Where to watch: Crunchyroll, Funimation, Hulu
A young boy, Yukiteru Amano, is a disillusioned adolescent trapped in his own mind. He keeps a diary on his phone and documents his life every day.
One day, the individual in his head reveals himself to be a deity who will hold a battle royale and invites Yukiteru to participate.
He and 12 other participants get diaries with special qualities that allow them to see into the future.
Yuki is thrown headfirst into a horrific blood-soaked event alongside his stalker, the mysteriously terrifying Yuno Gasai—another diary user who pledges to protect Yuki at all costs.
Future Diary is an unanticipated rollercoaster with an immersive storyline that is continuously twisting and turning. These elements combine to create a unique synergy that cannot be found in any other show.
Mirai Nikki is a work of art that tries to draw out every thought and feeling and scatter them, leaving you stunned for days.
Nevertheless, unlike so many thrillers, the story is excellent, and the characters are all distinct, each with deep, well-developed personalities that are gradually disclosed to the audience as more series episodes are watched.
03. Higurashi no Naku Koro ni (When They Cry)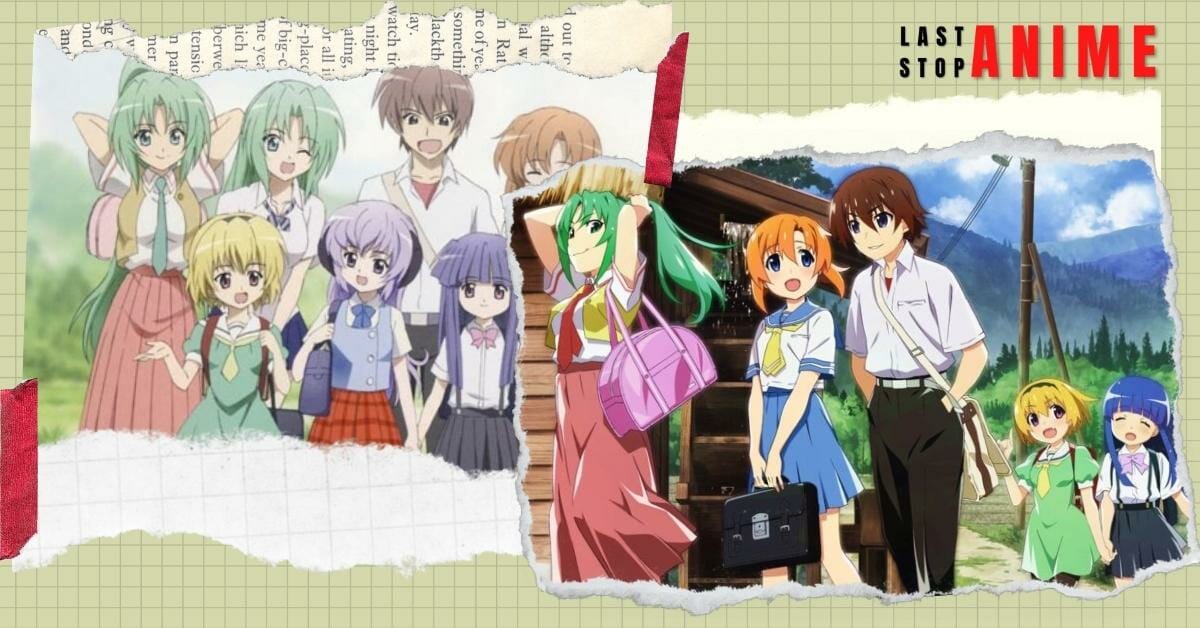 Number of episodes: 103+ specials
Number of seasons: 7
Status: Finished Airing
Genres: Mystery, Dementia, Horror, Psychological, Supernatural, Thriller
Mal Rating: 7.90
Where to watch: Hulu, Funimation, Netflix
Based on a light novel, Higurashi when they cry, is a series of mysterious murders. Higurashi When They Cry is a popular anime series based on a computer game released in 2002. The anime falls under the horror and mystery genres.
Individuals hoping to hear a generic high school drama will be surprised by Higurashi: When They Cry, or "Higurashi" for short. Upon first glance, it seems to be nothing more than a standard high school drama.
However, murder and high school are not typically found in anime. This bizzare mixture enhances Higurashi's horrific vibe. Higurashi focuses on a newcomer named Keiichi Maebara throughout its many seasons and arcs.
After recently relocating to Hinamizawa, he begins to explore the town's history of murders.
There, he meets a cute group of girls with dark and twisted secrets. Hinamizawa is the site of an odd assortment of rumors ranging from insanity to suicide to horrific violent crime.
In schlocky horror fashion, nothing is as it appears, but in the most horrific way possible.
02. Monster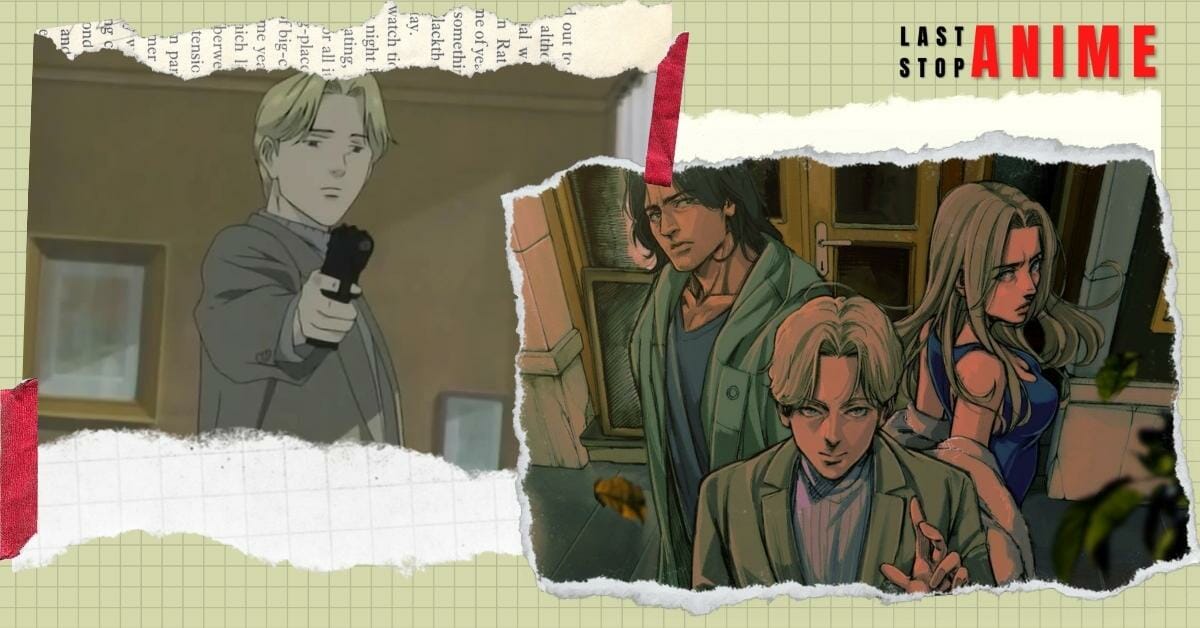 Number of episodes: 74
Number of seasons: 1
Status: Finished Airing
Genres: Drama, Mystery, Suspense
Mal Rating: 8.85
Where to watch: Netflix, Youtube, Amazon
Imagine you are a world-class surgeon and perform surgery on a child only for him to turn into a dangerous criminal. Well, that's the case for neurosurgeon Dr Kenzou Tenma.
When the doctor finally rescues the life of a dangerous criminal, all of it changes as he tries to make amends for the wrong decisions he made in saving his life.
When a chain of killings encircles Tenma's neurosurgeon and hospital coworkers, all the evidence points to the kid he saved, and all these strange murders stir his morals and beliefs.
So Tenma embarks on the journey to figure out the real identity of his former patient and the real evil that lurks behind this monster.
Despite being a cult classic in every sense, younger anime fans frequently ignore it due to its age.
On the other hand, veteran fans would never stop suggesting it as a strong, well-written murder mystery.
This show provides a one-of-a-kind experience that will make you reconsider your own ideologies, the reality of the world, and the differences between good and evil. One of the best when it comes to the mystery genre.
01. Death Note
Number of episodes: 39
Number of seasons: 1 + Special
Status: Finished Airing
Genres: Supernatural, Suspense
Mal Rating: 7.90
Where to watch: Crunchyroll, Hulu, Funimation, Netflix
Few anime have, quite rightly, attained the level of global fame that Death Note has. It is undoubtedly one of the most distinctive psychological and supernatural thrillers; the show's popularity surpasses that of the term "anime."
Nearly 20 years after the anime finale, people still talk about the epic rivalry between Light Yagami and L.
Death Note is the work that best encapsulates the "murder mystery" subgenre, and it is easy to see how much of an impact it has had on the entire industry.
Even the most experienced detectives struggle to predict the Death Note's unique turns as Light Yagami and L engage in their intellectual duel.
The restrictions set on its titular Death Notes give the series its unique strength, forcing Light to devise cunning ways to get around them while extending his own life with L hot on his trail.
Consider the other things the two could come up with if even a bag of chips could serve as the perfect psychological tactic.
Light Yagami deals with a death god to gain the ability to kill anybody he recognizes by name and face while risking his soul.
Light is dissatisfied with the state of the world and utilizes his newly acquired strength and intelligence to realize his grandiose aspirations of building a new world that he can control from the shadows.
If it weren't for the attention, the Death Note attracts to him, achieving this objective would be simple.
In particular, the mysterious L, the world's top detective, will pursue Light 24/7 until the bitter end.
It is epic in scope, quick-witted, weird, and consistently interesting. A worldwide supernatural cat-and-mouse story of the highest caliber is Death Note.
Other Mystery Anime That You Can Consider Watching:
Monogatari Series: Second Season
Mahou Shoujo Madoka★Magica (Magical Girl Madoka Magica)
Terror In Resonance
Yojouhan Shinwa Taikei (The Tatami Galaxy)
Mushishi (Mushi-Shi)