When someone says a character is OP (Overpowered) in a story, it can sound boring because it means they're already the best at what they do. But in anime, even overpowered characters can still make a great story.
This is because they often face challenges and obstacles that are so difficult that it makes us root for them even more.
So, even though they may be at the top of their game, these anime stories still shine.
If you're short on time and looking for an anime with a strong main character, there are plenty of options to choose from.
Some of these anime have really impressive first episodes that will immediately grab your attention.
And don't worry, there are plenty of amazing anime with overpowered main characters that have been around for a long time, before the popular ones you might have heard of.
Although they have already achieved excellence in their respective crafts, these anime narratives continue to captivate their audiences.
The genre of anime featuring overpowered main characters is abundant. If you find yourself pressed for time yet still eager to indulge in such anime, there are numerous options readily accessible.
30. Death March To The Parallel World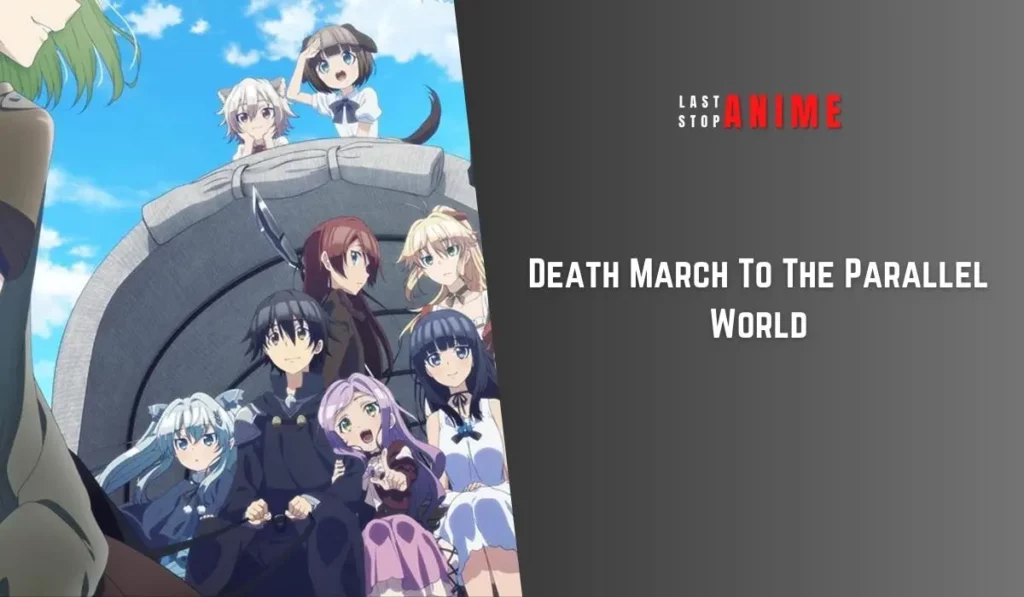 Death March To The Parallel world rhapsody aired back in 2018 but still has the same essence of the OP MC (Overpowered Main Character) as other anime on the list.
Ichirou Suzuki, who has been incredibly busy lately, finally succumbs to exhaustion and falls into a deep sleep.
As he slumbers, he gradually becomes aware of a strange sensation, as if he is floating weightlessly in an endless expanse.
Suddenly, he is jolted awake, only to find himself in a completely unfamiliar place.
Satou is exploring a strange world created from games he was working on as part of his job.
He uses a different name and appearance but soon faces an attack from some lizardmen.
However, he easily fights them off, and his powers improve to a level of 310. Satou wants to keep his powers hidden so he can be left alone.
Death March is a tale that chronicles the adventures of Satou, an immensely skilled adventurer who embarks on a remarkable quest.
With his devastatingly powerful attacks, Satou can effortlessly decimate entire armies of foes, cementing his reputation as a top-tier adventurer.
Why is the MC OP?
Satou's journey is replete with exhilarating escapades and high-stakes confrontations.
He relies on his intellect and agility to outmaneuver his foes rather than resorting to raw power.
Despite his formidable abilities, Satou eschews using force to intimidate or subjugate others and demonstrates clemency when feasible.
Satou encounters numerous formidable adversaries throughout the series. Yet, through his determination and quick thinking, he manages to overcome every obstacle in his way.
Whether facing off against a mighty demon king or a colossal lizard army, Satou remains resolute in his convictions, fighting for what he believes in and fulfilling his destined purpose.
29. Cautious Hero: The Hero Is Overpowered But Overly Cautious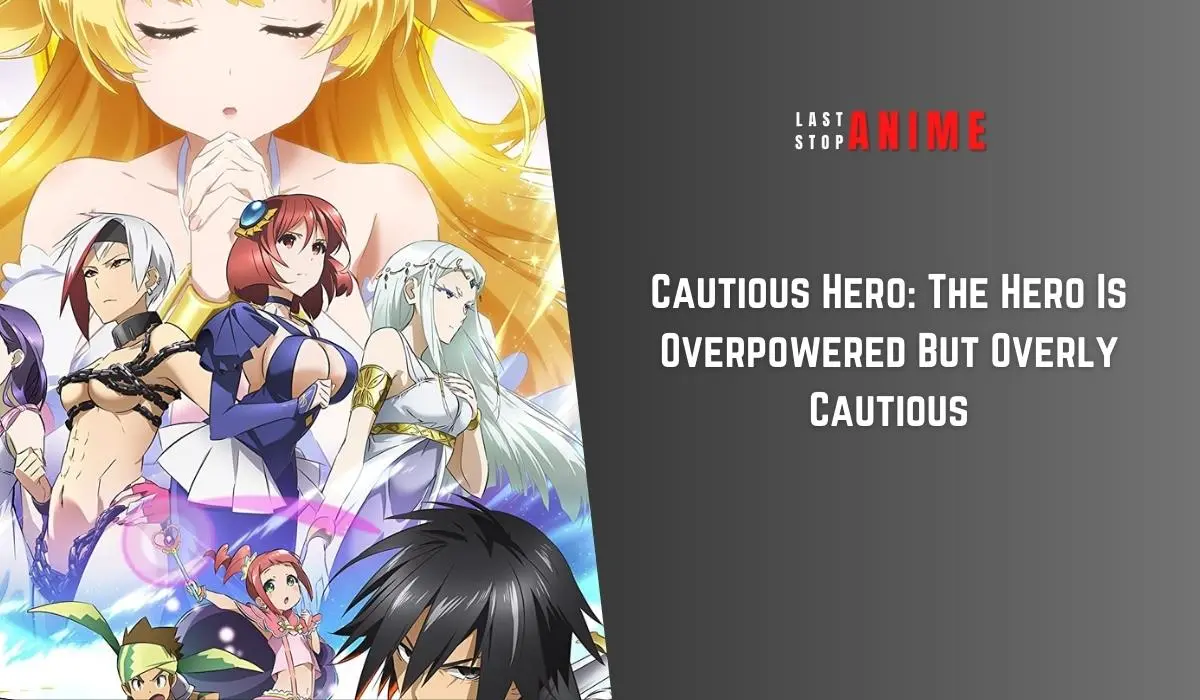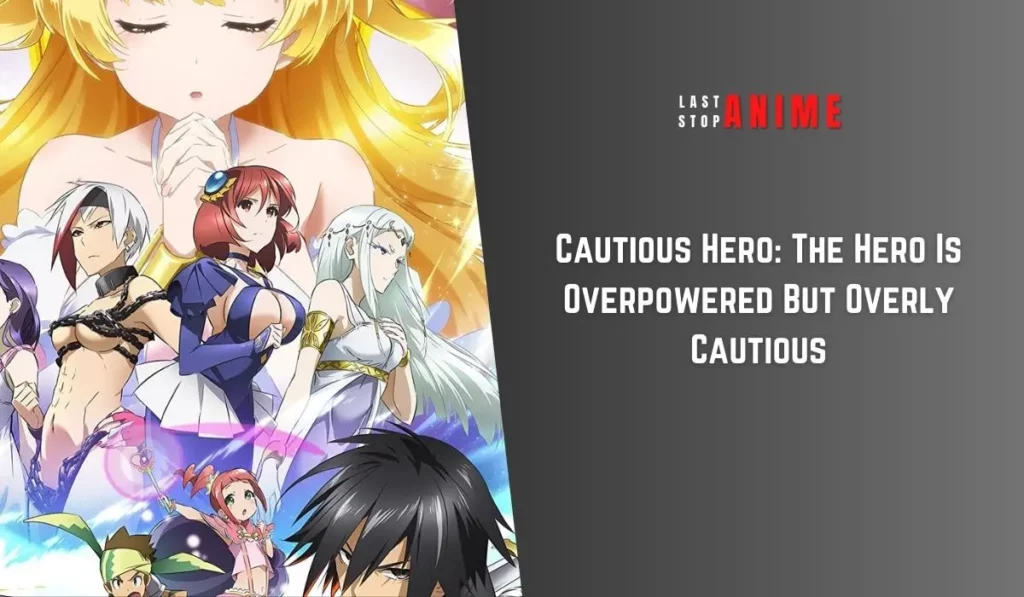 Seiya Ryuuguuin was a fierce warrior with a tenacious spirit. Seiya Ryuuguuin possessed a strong warrior spirit and unwavering determination.
Upon being summoned to the incredibly challenging world of Gaeabrande by the goddess Ristarte, Seiya displayed impressive initiative by promptly taking action to equip himself for the upcoming battles.
He purchased three complete sets of armor and various other essential items, demonstrating his commitment to being fully prepared for any challenge that may lie ahead.
Why is the MC OP?
Seiya, being a highly vigilant warrior, took on a slime which was generally regarded as a feeble adversary.
He fearlessly confronted the slime and utilized all his might and potent techniques to easily conquer it.
Seiya was known for his thorough approach to combat, often undertaking extensive preparations to ensure he was fully ready for any potential skirmish.
Seiya possessed immense power, which he wielded with unstoppable force whenever he engaged in combat.
Despite his formidable abilities, he remained cautious, always prioritizing his safety above all else.
He dedicated himself to mastering a wide range of spells, granting him proficiency in multiple types of magic.
Seiya's caution never faltered, and it proved to be a wise approach as he consistently outsmarted any adversary who dared to challenge him.
Even though Seiya is extremely cautious, he is one of the most overpowered protagonists.
Overall, Cautious Hero: The Hero Is Overpowered But Overly Cautious is a hilarious anime with an overpowered main character that is set in a fantasy world.
28. The World's Finest Assassin Gets Reincarnated In Another World As An Aristocrat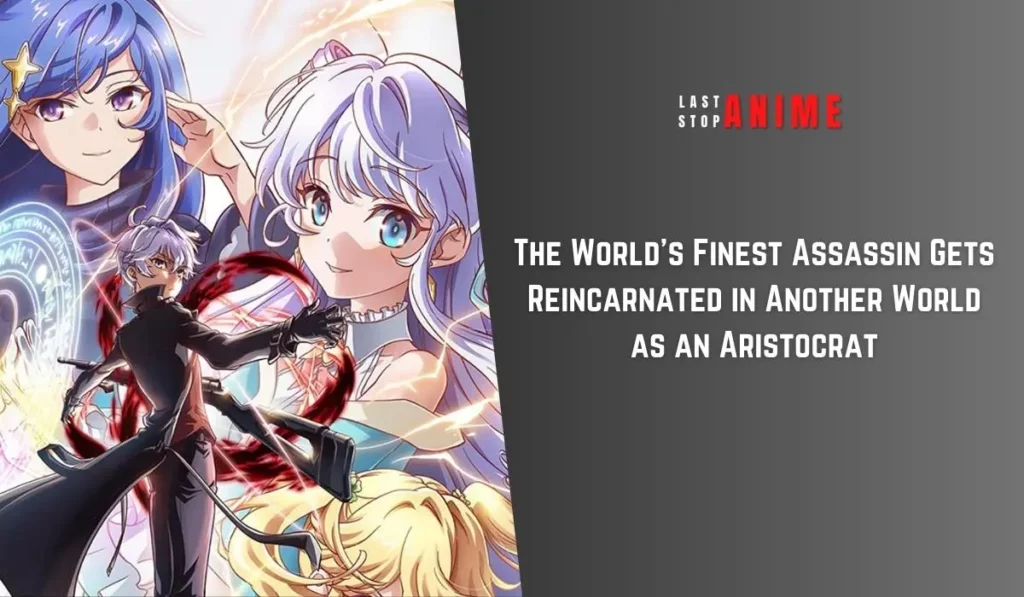 The next anime with an OP MC on our list is an Isekai anime. Lugh Tuatha Dé was reborn into a world of magic, talk about luck!
This guy was the son of a wealthy family of assassins, and he wasn't gonna let that go to waste.
He was gonna carve out his own destiny in a world of swords and sorcery. But Lugh had a second chance, a fresh start, and he was gonna make the most of it.
Lugh faced the daunting task of stopping a mighty hero who sought to dominate the world.
Thanks to his prior expertise, Lugh transformed into a highly skilled and efficient assassin, ready to embark on his mission.
With each battle, he utilized his knowledge and sharpened his abilities, gradually becoming an unstoppable force.
After much perseverance and unwavering dedication, Lugh triumphantly accomplished his objective, and the villainous hero was vanquished.
Lugh, the protagonist of "The World's Finest Assassin," underwent a profound transformation.
While the world around him returned to a state of normalcy, Lugh himself was forever altered.
He now possessed a profound sense of purpose and had come to appreciate the value and sanctity of all life forms.
27. Haven't you Heard? I'm Sakamoto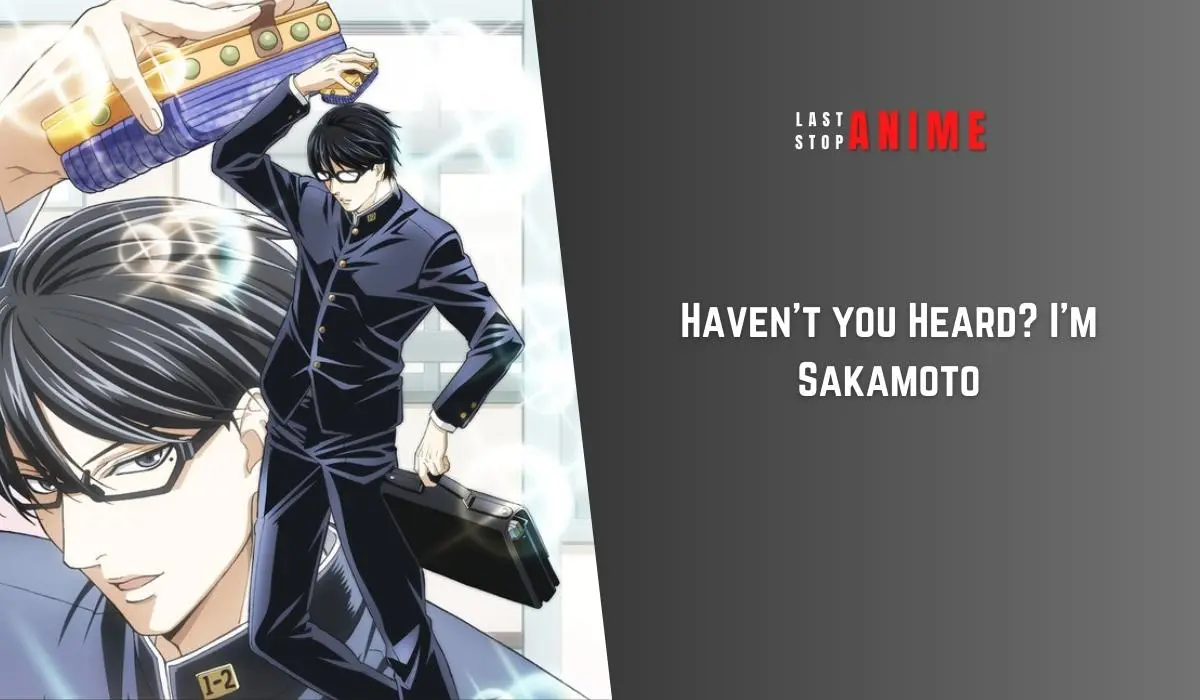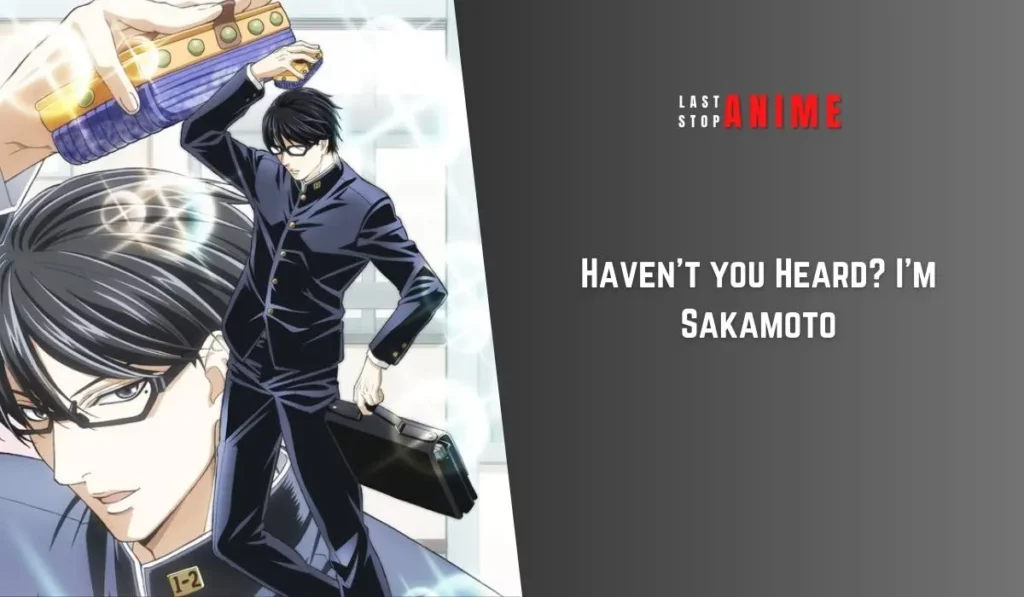 Sakamoto is the ideal high school student: effortlessly cool and adored by all the girls.
However, the other guys at school are not so thrilled by his presence and constantly try various plans to bring him down.
Despite their best efforts, Sakamoto always outsmarts them with his smarts and physical prowess, turning each situation into a positive one.
If you're looking for a lighthearted anime that stars an over-the-top yet effortlessly cool main character, we highly recommend Sakamoto.
It's sure to be a delightfully fun watch that will leave a smile on your face!
Sakamoto is a unique and refreshing anime that breaks away from the typical action-packed series with overpowered protagonists.
Unlike other shows, Sakamoto features a main character who is flawlessly composed and always in control.
This is precisely what makes him stand out and deserving of a spot on our list.
Sakamoto is not your typical overpowered main character; he leads a normal life and is the epitome of perfection.
26. Isekai Cheat Magician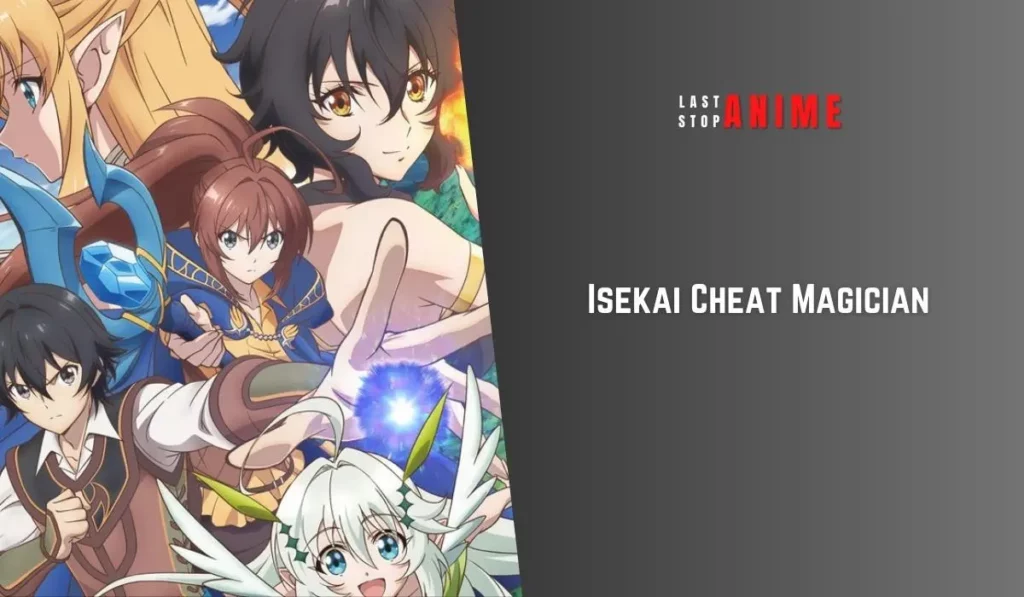 Taichi and Rin, a pair of high school students from Tokyo, were strolling towards their school on an unremarkable day when they were unexpectedly engulfed by a brilliant light.
As they journeyed on, they suddenly found themselves face-to-face with a fierce dragon, which posed a significant threat to their safety.
However, their fortunes quickly turned for the better when a band of courageous adventurers came to their rescue.
Imparting to them the valuable lesson of the perils of travelling unarmed in this unfamiliar land.
The adventurers then led them to the guild, where their magical abilities were evaluated.
Astonishingly, Taichi and Rin were found to possess magical powers far superior to those of even the most skilled magicians, granting them the title of magicians who cheat.
Ever since that moment, they have set out on an exhilarating expedition as mighty explorers in an unfamiliar land, confronting foes and challenges to emerge victorious.
The possibilities of what unforeseen twists and turns might cross their path in this uncharted territory are endless.
As with most Isekai anime with op mc, this is no exception. The anime series also has some of the best side characters and a rich world-building.
25. Log Horizon
Thirty thousand gamers are transported into a magical and dangerous world: Elder Tale, a massively multiplayer online role-playing game (MMORPG) with a more linear approach than games like Sword Art Online.
Shiroe, the story's main character, is a skilled gamer with extensive experience in playing Elder Tale.
Combining his in-depth knowledge of the game and strategic thinking, he takes the initiative to form a guild named Log Horizon.
His goal is to establish a sense of structure and organization in the game's virtual world and work towards improving the lives of its inhabitants.
Unlike Sword Art Online, which focuses on battles and puzzle-solving, Elder Tale requires a more comprehensive approach with multiple factions, politics, and higher-level powers at play.
This anime is a rare find, brimming with captivating characters and gripping plotlines that will undoubtedly captivate viewers.
Led by the brilliant Shiroe, the audience will be drawn in by his sharp intellect and unwavering drive to build a brighter future within the realm of Elder Tale.
Shiroe is not only extremely strong, but he is intelligent as well.
Regarding the Isekai genre, Log Horizon is one of the best in the business.
24. BOFURI: I Don't Want To Get Hurt, So I'll Max Out My Defense
BOFURI revolves around a virtual reality game called New World Online and its main character, Kaede Honjou, who is a skilled player and popular within the game's community.
Though Kaede has focused all her attributes on defense, she is now invincible. By utilizing her exceptional defensive abilities, she is basically undefeatable.
The anime is a fun and cute adventure in the gaming world. This anime series features an extremely powerful main character.
The anime has its fair share of comedic elements that make it more enjoyable.
If you're into gaming anime, you'll love Bofuri because it takes a unique approach to the genre.
23. Irregular At Magic High School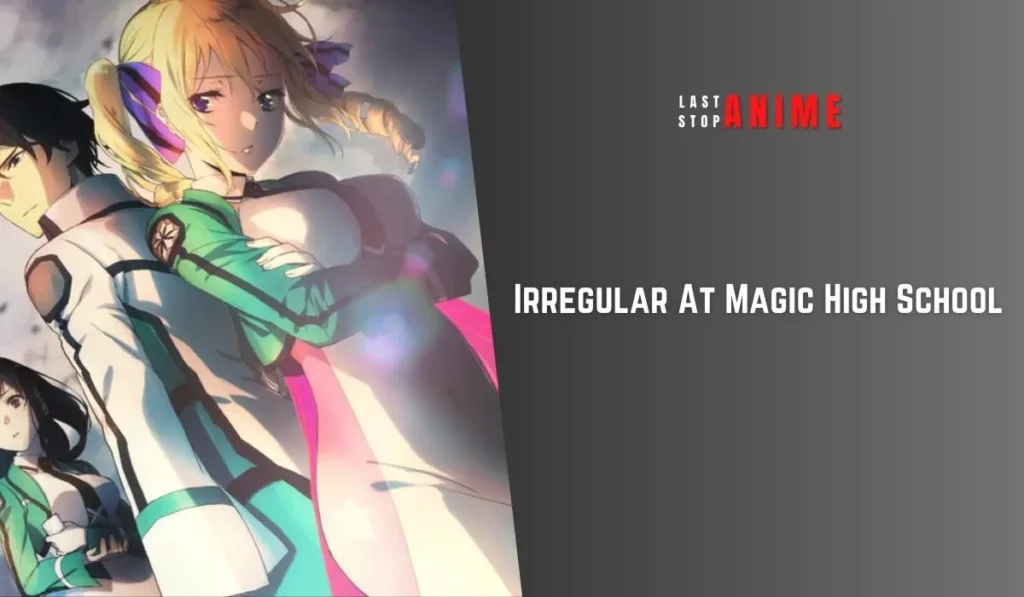 The Irregular at Magic High School is a unique anime that changes the usual way fantasy is portrayed.
In this show, magic is treated like a science subject.
In this school of magic, students who excel are referred to as Blooms, while those who have only managed to pass are called Weeds.
Tatsuya Shiba's unique qualities set him apart from his fellow students at Magic High School.
His sibling Miyuki is very talented in magic and is considered a Bloom. But Tatsuya doesn't have the same level of magical ability, making him a "weed."
Tatsuya's exceptional proficiency in utilizing technical magic sets him apart from others, creating both admiration and challenges in the plot.
His unique talent often draws attention and brings difficulties for him and those around him.
If you want to watch an action-packed anime with an overpowered character, watch Irregular at Magic High School.
22. The Daily Life Of The Immortal King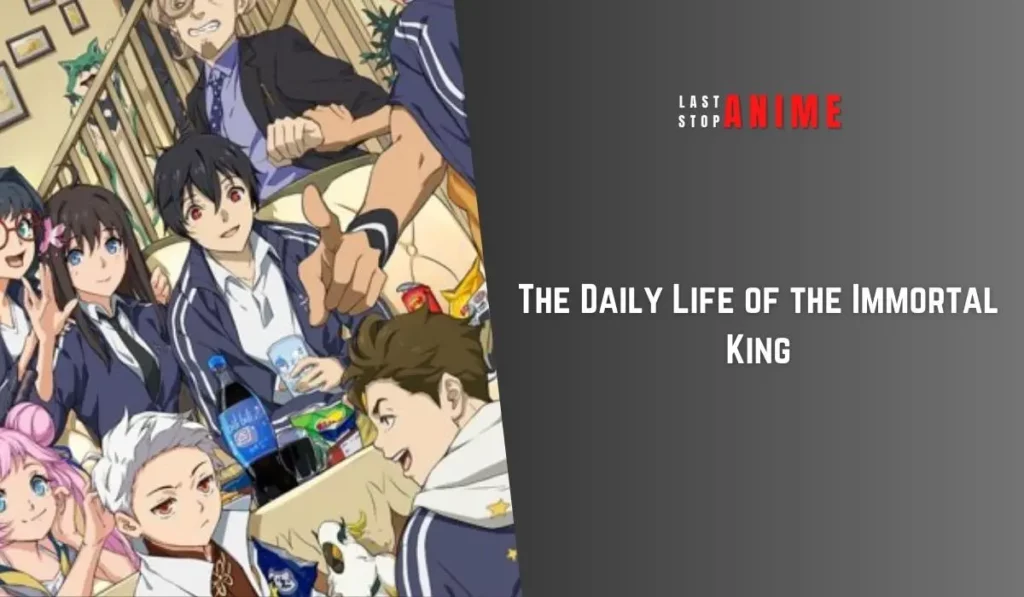 Produced by the Haoliners Animation League, The Daily Life of the Immortal King is the only Dongua on the list with one of the most overpowered characters.
Wan Ling holds supreme authority as an emperor. Yet, he prefers to live a typical teenage existence rather than constantly wielding his unlimited power.
This location is quite thrilling! Additionally, it features a diverse blend of high school anime and a dominant protagonist, complete with numerous young female characters wearing short skirts.
Despite being an all-powerful wizard, he faces difficulties doing everyday tasks like holding a dish without breaking it.
He just wants to be a regular teenager, but his powers make that a bit challenging.
It's a great mix of a high school anime and an overpowered protagonist.
21. Sword Art Online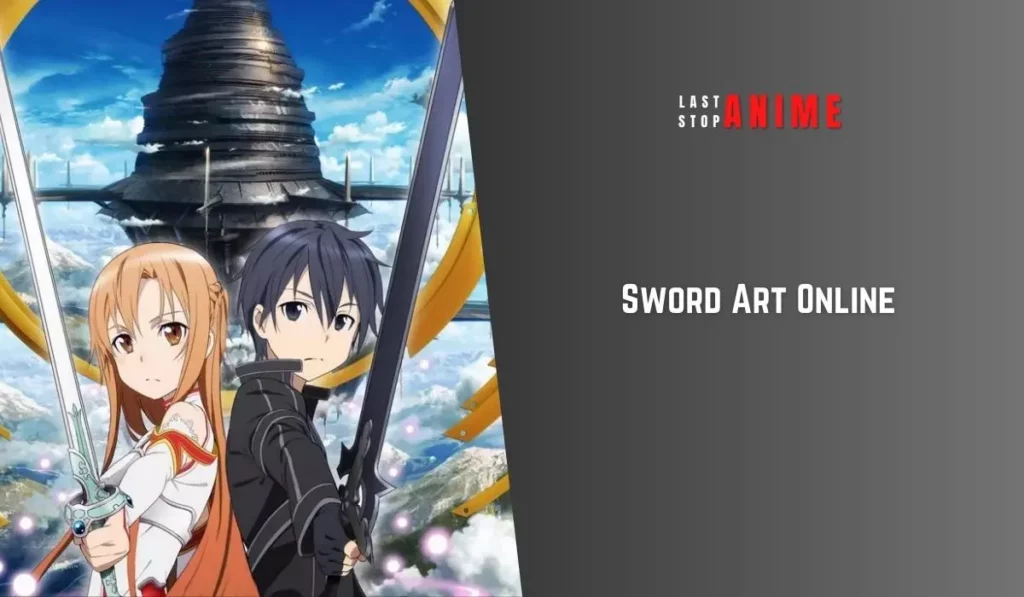 In the virtual reality game NerveGear, many players get stuck and can't log out.
Kirito, a well-known player from the beta testing phase, knows the game well and is able to survive the danger by fighting tough enemies.
Kirito must overcome the challenge of defeating monsters on each of the 100 levels within the castle known as Aincrad in order to exit the game.
Employing his abilities and strategic thinking, Kirito emerges victorious and completes the task.
Sword Art Online (SAO) is a popular anime that some people like a lot, while others don't.
SAO is considered one of the best Isekai anime of all time. The entire show is a visual treat for the eyes.
20. Hellsing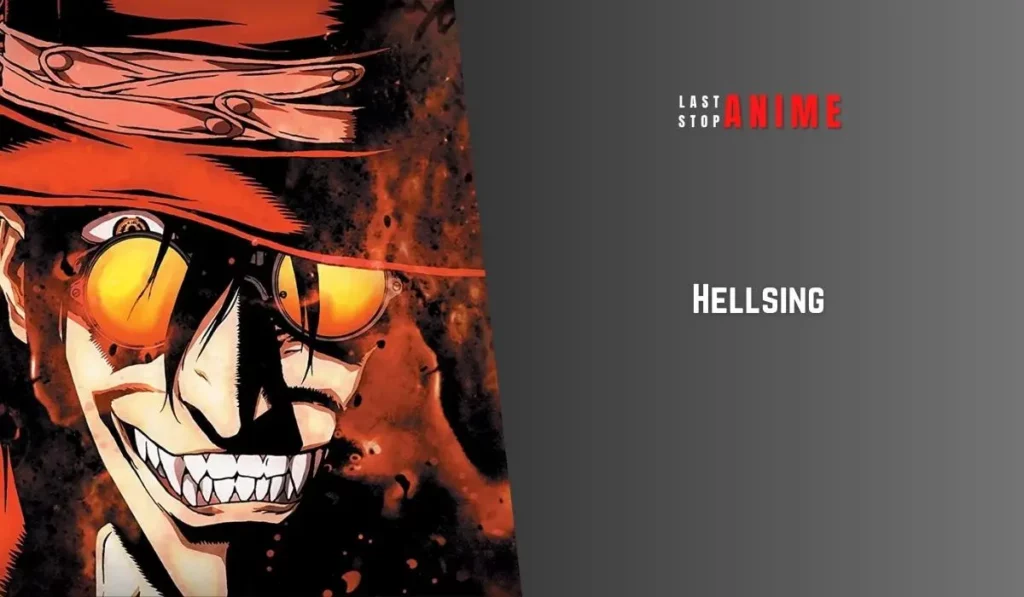 Hellsing is an organization dedicated to handling supernatural threats that pose a danger to society.
Their ace in the hole is a vampire known as Alucard, who possesses immense power and strength.
Alucard wields a gun as his weapon of choice in combat. His battles frequently result in graphic and violent displays of bloodshed.
The vampire Alucard possesses not only supernatural powers but also great physical abilities.
Alongside his newly acquired vampire comrade, Seras Victoria, the protagonist must face a multitude of enemies.
This includes monsters and those who appear to be allies but harbor hostile intentions towards the Hellsing organization.
This battle is not limited to those who wear the mask of evil; even those who pose as virtuous may become adversaries.
Nonetheless, the vampire and Seras Victoria persist in their fight to defend Hellsing against all who threaten it.
Hellsing Ultimate illustrates that in the struggle for the survival of humanity, one's most formidable weapon may not always appear as such at first glance and that appearances can be deceiving.
Sometimes, the most effective tool for victory can be found within the depths of one's greatest fears and nightmares.
Watch how this vampire hunter tries to save humanity's existence.
Overall, Hellsing is one of the best anime with op mc.
19. Assassination Classroom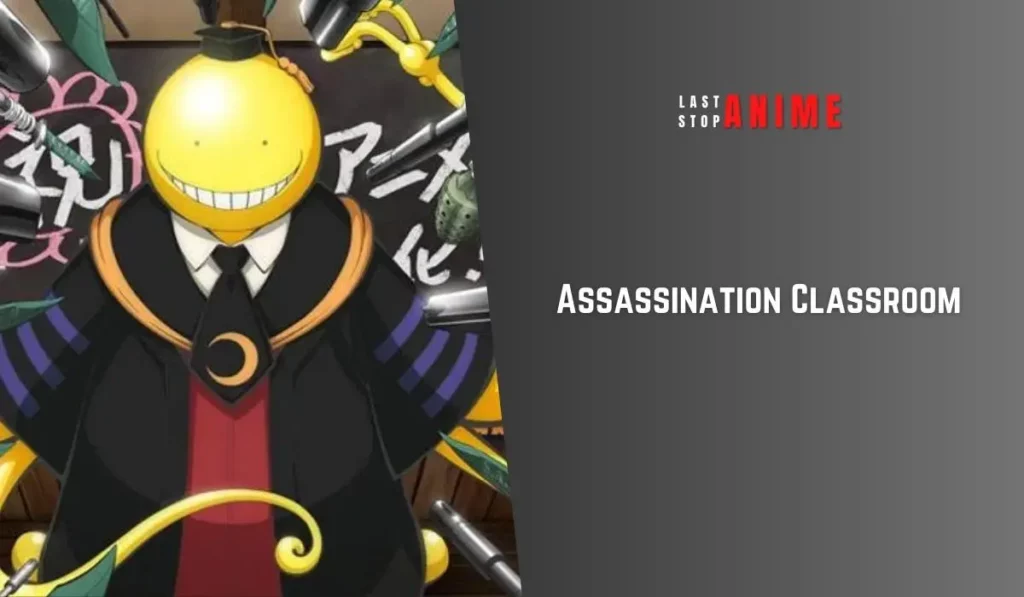 Assassination Classroom is one example of a highly powerful individual who had to instruct a group of assassins for them to be able to kill him.
Koro-sensei, a yellow bipedal octopus, is tasked with nurturing a group of misfits in Class 3-E of Kunugigaoka Junior High School.
Despite the seemingly impossible task at hand, the students continue to train diligently, determined to stop Koro-sensei and save the world.
And in the end, they may just find that their greatest enemy has become their greatest mentor and friend.
The students become more proficient in their assassination techniques as the days pass.
But they also begin to develop a deep respect for and affection for Koro-sensei.
They start to see him not just as their target but also as their mentor and friend.
Whatever they choose, they know that Koro-sensei will always be remembered as the teacher who taught them more than just assassination techniques.
He also taught them the importance of trust, friendship, and self-improvement.
And in the end, they may find that their greatest enemy has become their greatest mentor and friend.
Before his transformation into the yellow tentacled creature, he became known as Koro-sensei, was already a renowned master assassin recognized as the 1st "Deity of Death."
However, he was eventually captured, subjected to experiments, and ultimately transformed into his current form.
He had an array of extraordinary abilities, including superhuman speed, incredibly fast healing, exceptional intelligence, and precise control and modification of his tentacles, among numerous others.
Assassination Classroom does not fall under the Isekai animes tag but still features an overpowered character.
18. Arifureta: From Commonplace To World's Strongest
Through his struggles and triumphs, Hajime proved he was more than just a support member.
He became a force to be reckoned with and a legend in his own right.
The story of Hajime Nagumo showcases the power of perseverance and determination, and it continues to captivate anime fans worldwide.
Despite being mocked for his perceived weakness and being set up for certain death through various schemes, Hajime refused to give up.
He fought tooth and nail, starting from the depths of a treacherous labyrinth, determined to claw his way back to the surface.
With an unrelenting never-say-die attitude, Hajime slowly but surely inched his way out of the abyss and back to the light.
This underdog-turned-hero has gained unimaginable powers and ancient artefacts from exploring numerous Great Labyrinths, surpassing his classmates in terms of strength and ability.
Not only has Hajime upgraded his physical abilities, but he has also undergone a significant personality change to match his new renegade appearance.
With his signature white hair, black eyepatch, and impressive super-guns, Hajime exudes an air of cool confidence and fearlessness that commands respect from those around him.
17. Mob Psycho 100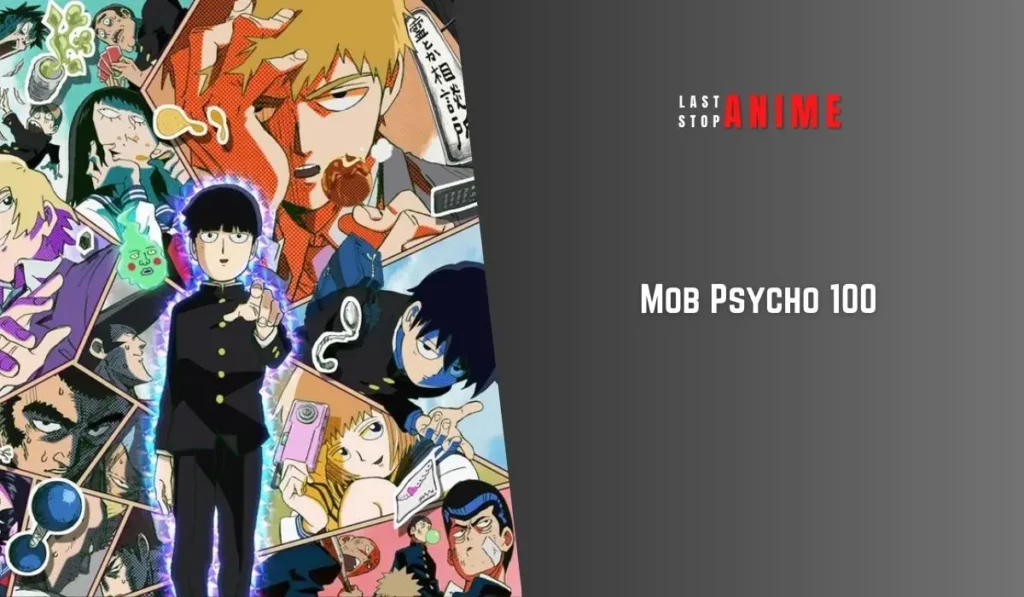 Watching an anime with a percentage meter tracking the MC's psychic explosion is a singular experience.
Shigeo Kageyama, also known as Mob, is an unassuming and innocent protagonist who transforms into a powerful force once the meter hits 100%.
The author, ONE, is known for creating similarly overpowered protagonists. Still, Mob is undoubtedly the most well-crafted of them all.
By starting with a character who appears blank and unremarkable, ONE creates a compelling contrast when Mob's full potential is unleashed.
The concept of an overpowered main character isn't new to anime, but Mob Psycho 100 adds a unique twist by utilizing a percentage meter to indicate the MC's psychic explosion.
This creates unprecedented anticipation and excitement for viewers as they wait for Mob's abilities to reach their full potential.
Overall, Mob Psycho 100 is a captivating and refreshing take on the overpowered MC trope, and ONE's ability to create such a well-crafted character is truly impressive.
It has been demonstrated that Mob possesses a remarkable psychic ability, which he learned to control after a traumatic incident in his past.
When Mob's emotional state reaches its peak, he can unleash his powers depending on the feeling he experiences when he reaches 100%.
16. Trigun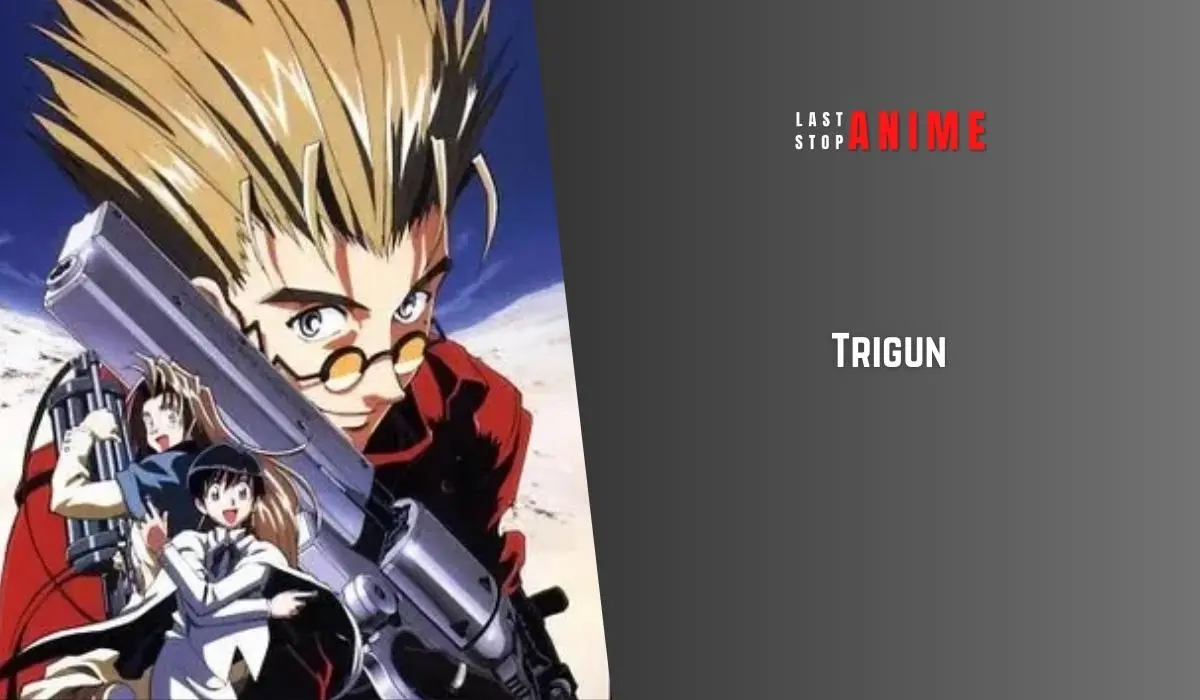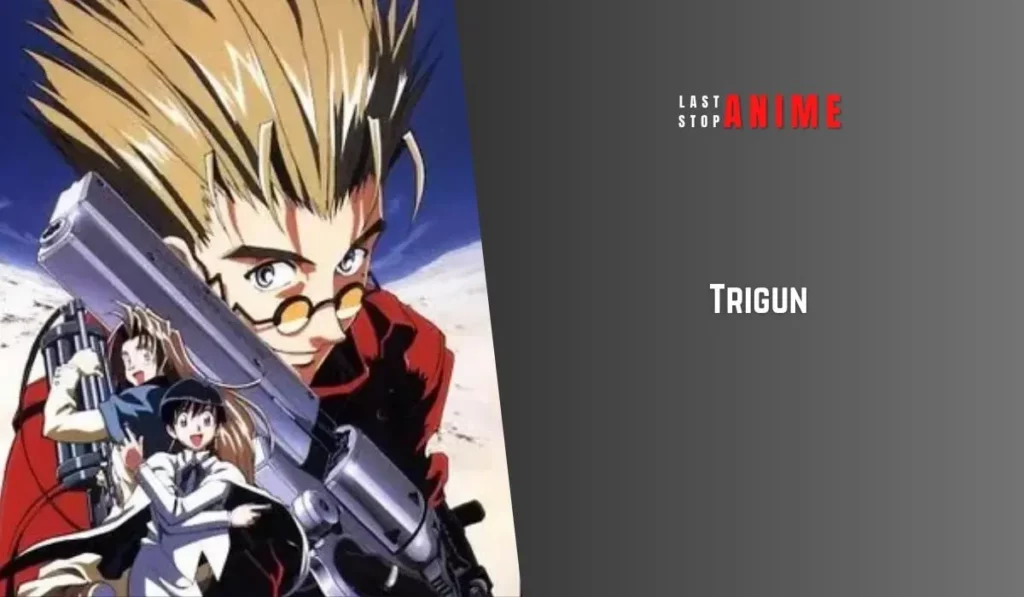 Vash Stampede possesses extraordinary powers that could potentially obliterate the world. Still, he chooses to remain kindhearted and refuses to take human lives.
This unique concept of a pacifist character who poses a potential threat has captured fans' interest since the manga's release almost thirty years ago.
Despite his non-violent approach, chaos and destruction seem to follow Vash everywhere he goes, earning him the moniker The Humanoid Typhoon and a staggering bounty of $60 billion.
Two insurance agents, Meryl Stryfe and Milly Thompson, shadow Vash to investigate claims arising from the destruction he leaves in his wake.
He and his twin, Knives Millions, were created as Plants, artificial humans designed to function as walking batteries on the planet Gunsmoke.
With unparalleled speed and power, Vash's capabilities extend beyond the universe itself.
His most fearsome weapon is the Angel Arm, a colossal cannon capable of unleashing antimatter blasts with enough force to pierce the moon.
Unfortunately, Vash lost control of the Angel Arm once and caused immense destruction to an entire city, thus earning him a reputation as a walking calamity.
Trigun is a classic anime with overpowered characters. As the story progresses, the side characters develop personalities of their own.
15. Disastrous Life of Saiki K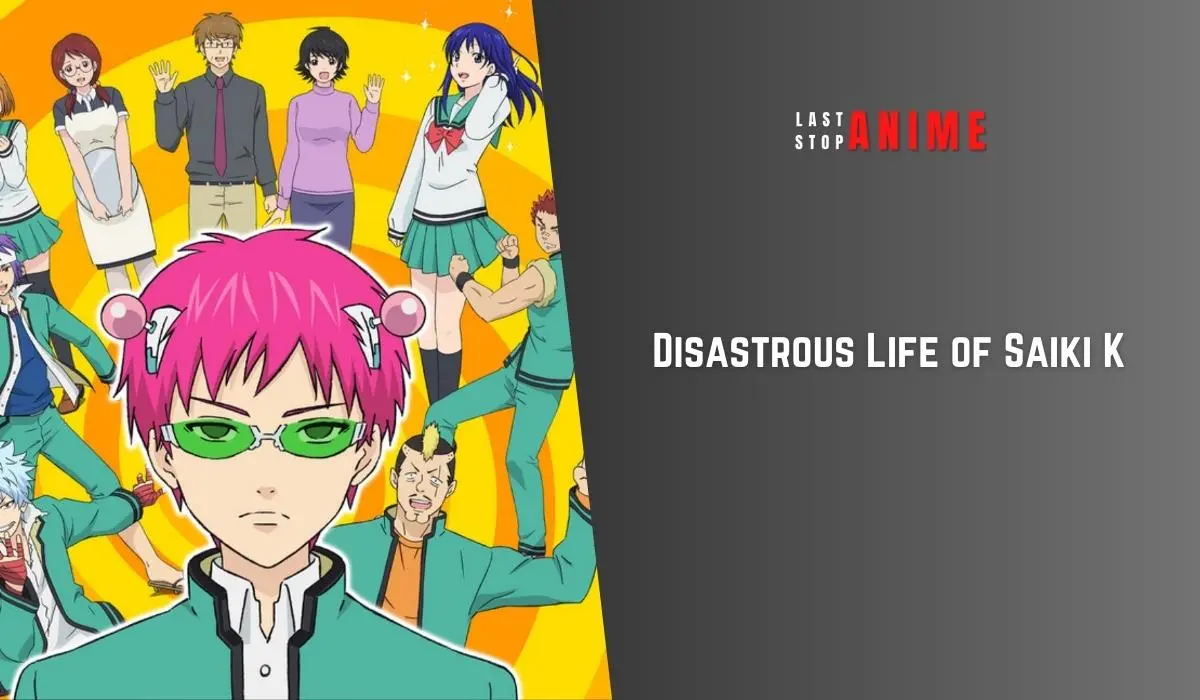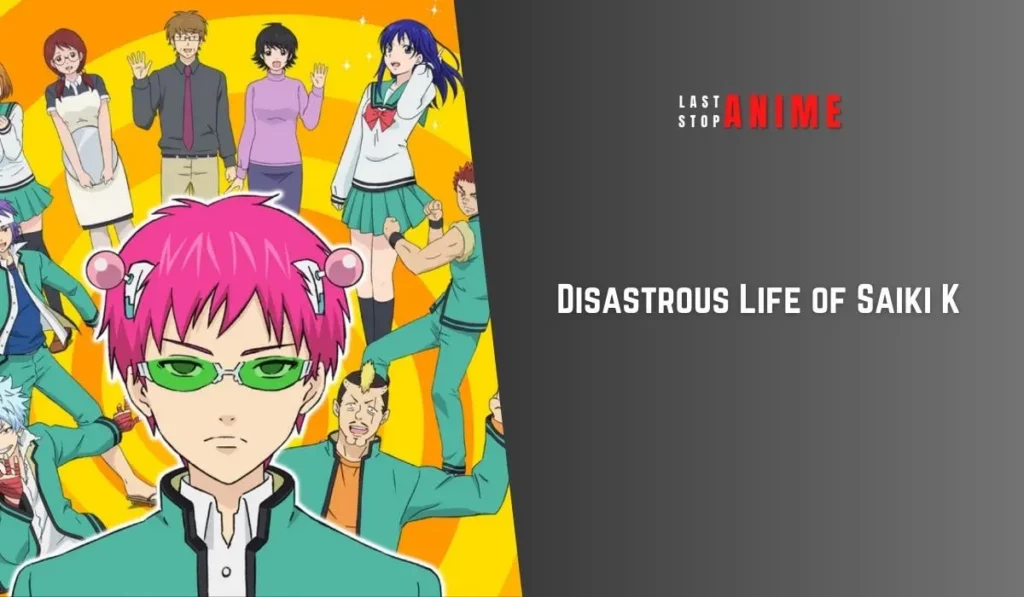 Having the ability to see through psychics might appear to be an advantage for most people. Still, for Kusuo Saiki, it is a curse.
He considers this supposed gift to be a burden as it comes with various supernatural powers such as telepathy, x-ray vision, and telekinesis.
The challenges that come with Kusuo's powers only seem to escalate with time.
All Kusuo desires is a peaceful day-to-day life, free from stress and without the burden of his powers.
He yearns for a life where ignorance is bliss. Each passing day brings him more problems.
All he wants is a stress-free life where ignorance doesn't exist.
Despite his incredible psychic abilities, Kusuo Saiki strives to lead a quiet and normal life.
To avoid drawing attention to himself, he keeps his powers a secret from his classmates.
However, despite his efforts, he finds himself surrounded by a cast of eccentric and unpredictable individuals, such as the dim-witted Riki Nendou and the unhinged Shun Kaidou.
As Kusuo navigates the strange and often absurd behavior of those around him, he realizes that achieving the ordinary life he desires is far more challenging than he ever anticipated.
The Disastrous Life of Saiki K has an extremely overpowered main character with literal god-like abilities, and all he wants to do is live a normal life.
14. How Not To Summon A Demon Lord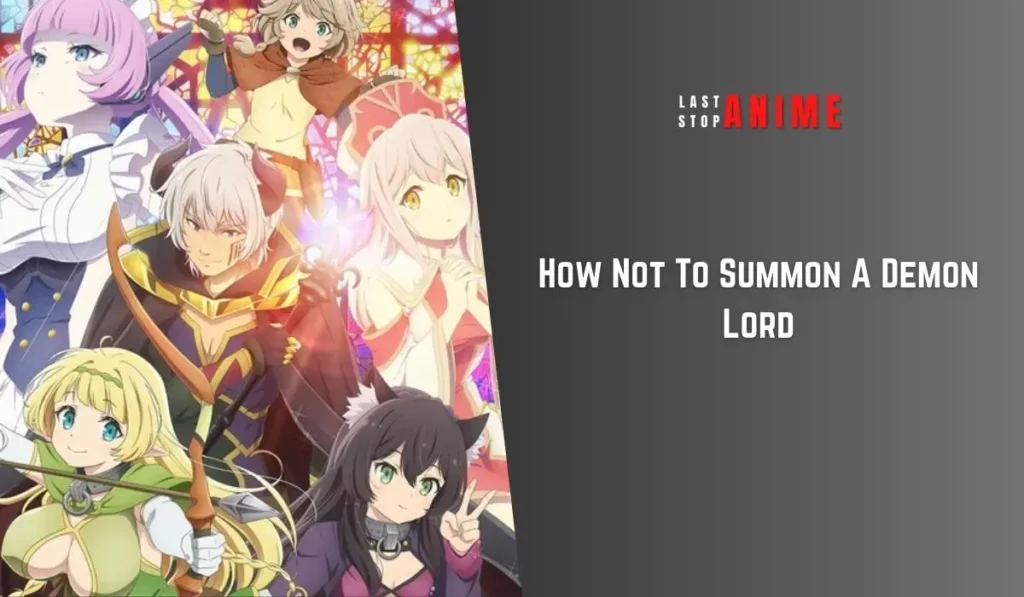 In an alternate reality of Cross Reverie, Takuma Sakamoto, a shut-in gamer, finds himself mysteriously transported as his favorite character, the Demon Lord Diablo.
Accompanying him are two young girls, Rem and Shera, the latter of whom attempts to summon Takuma as their new servant with a spell.
However, Takuma's magic ring uniquely reflects any magic back at the caster, resulting in Shera's attack being deflected.
After being transported to a magical world, Takuma finds himself in a precarious situation when two girls try to cast a spell on him.
However, their spell backfires, and they instead become subservient to him thanks to magic collars around their necks.
Overwhelmed by social anxiety, Takuma decides to take on the persona of his powerful video game character.
He relies on his vast knowledge of Cross Reverie's lore and superior statistics to navigate his new surroundings.
Takuma is journeying with Rem and Shera, seeking a chance to remove their slave collars.
Along the way, he helps them resolve the issues that led to his summoning, lending his aid wherever possible.
13. Eminence In The Shadow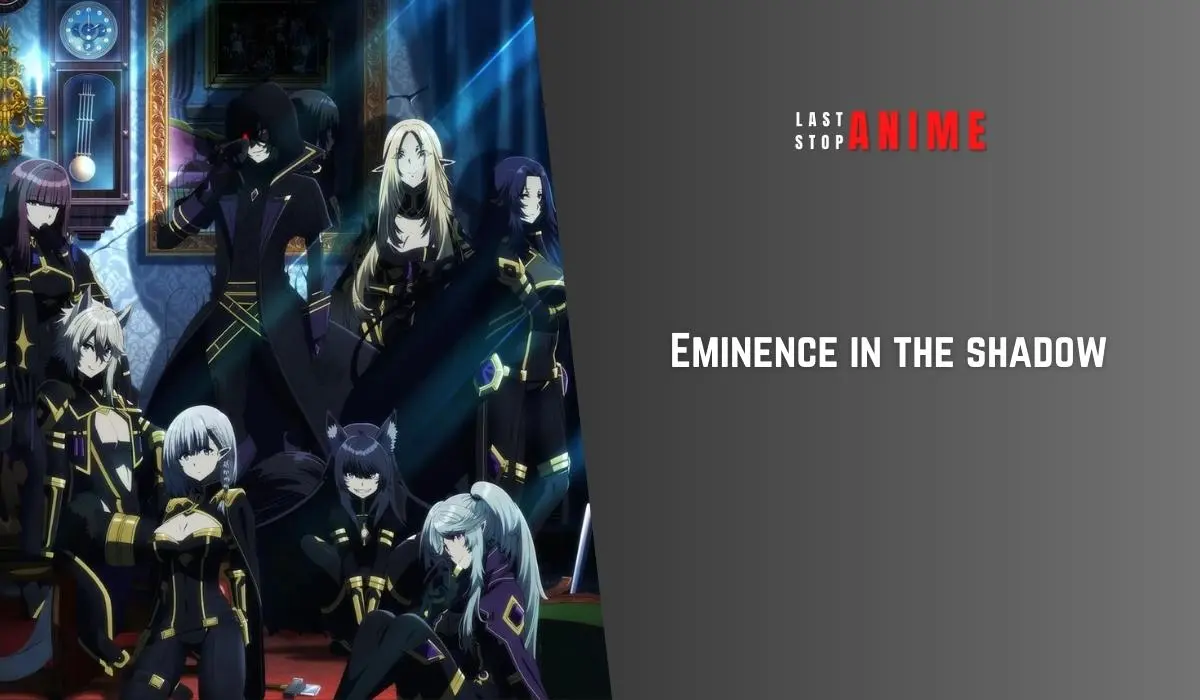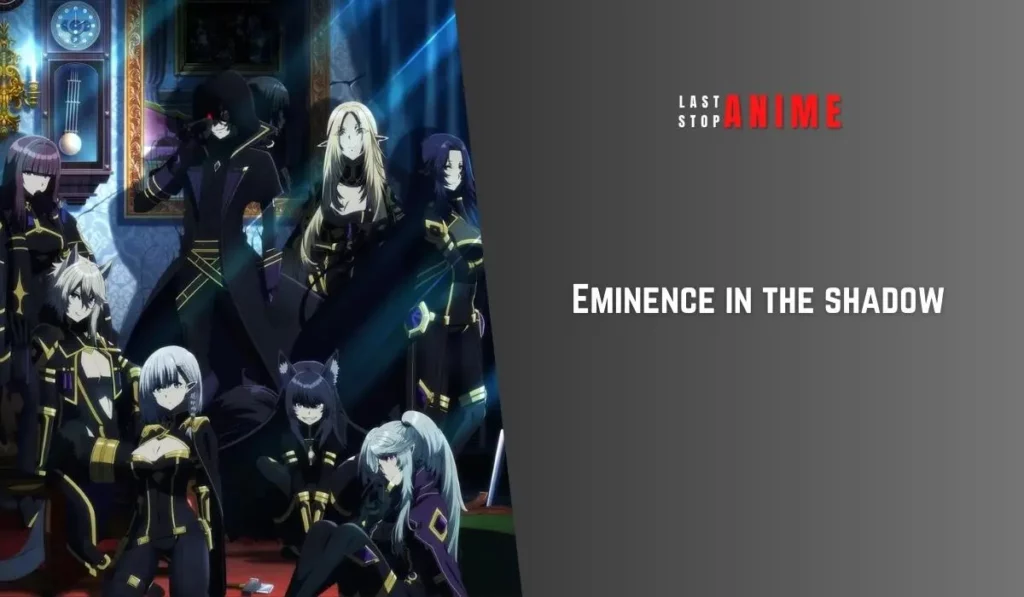 Eminence in the Shadow is not only a thrilling anime but also features an overpowered being who's equally strong and smart.
The anime Eminence in the Shadow follows the journey of Ryoichi Kyogoku, a seemingly ordinary high school student who possesses an extraordinary power known as Eminence – the ability to control and manipulate shadows.
Ryo undergoes a fascinating character transformation, evolving from a solitary figure to a team leader.
What truly sets him apart and makes him compelling to observe is how he builds up his team.
As Ryoichi faces the complexities of adolescence, he realizes that his unique skills are a double-edged sword.
A covert group covets his abilities and seeks to exploit them for their benefit, putting him in dangerous situations.
Despite being an overpowered main character, Ryoichi remains relatable as he grapples with his own identity and the gravity of his abilities.
The animation is breathtaking, with the skillful use of shadows and lighting heightening the show's overall atmosphere.
12. The Rising Of The Shield Hero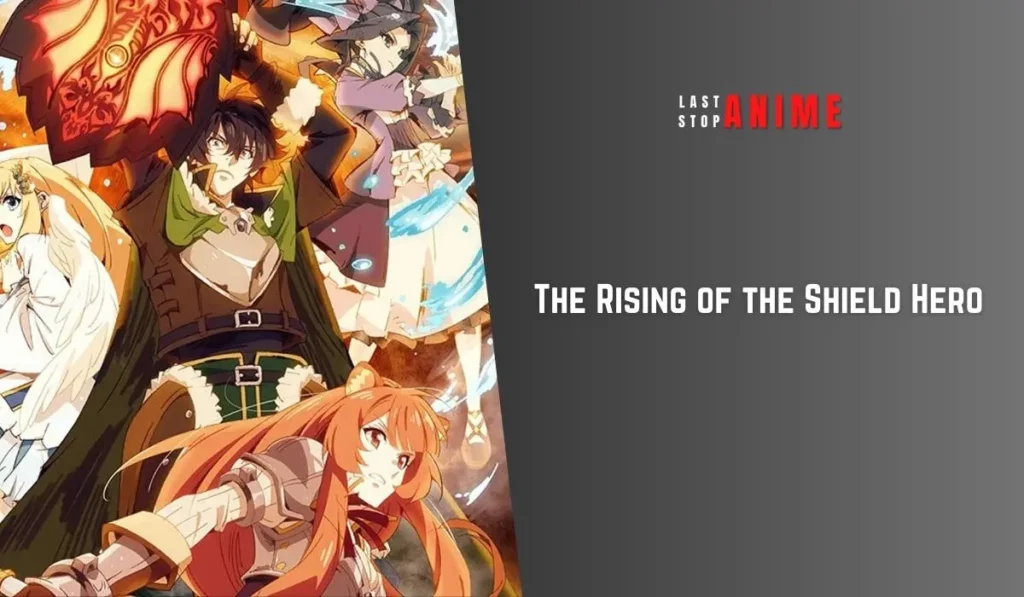 The Isekai anime revolves around four individuals summoned from different worlds to become heroes and combat the Waves of Catastrophe.
Naofumi Iwatani, the protagonist, is summoned as the Shield Hero alongside three others: the Spear, Bow, and Sword Hero.
However, Naofumi experiences a setback early on, making his start challenging.
Nonetheless, this misfortune helps him grow stronger and develop a distinctive team.
The show is also intriguing because Naofumi intimidates those who betrayed him by using weaker monsters.
The Rising of the Shield Hero is a standout Isekai series that centers on the character Naofumi, a compassionate person who perseveres despite being ostracized by society.
He forges his own path and assembles a diverse party of adventurers, slowly regaining his trust in others.
The show boasts strong character development for each cast member, and while there is a touch of romance, it's not the central focus.
The series is also rife with mysteries that will keep viewers guessing until the very end, making for a thrilling viewing experience.
For those planning to watch, brace yourself for some mind-bending surprises.
11. Dragon Ball Z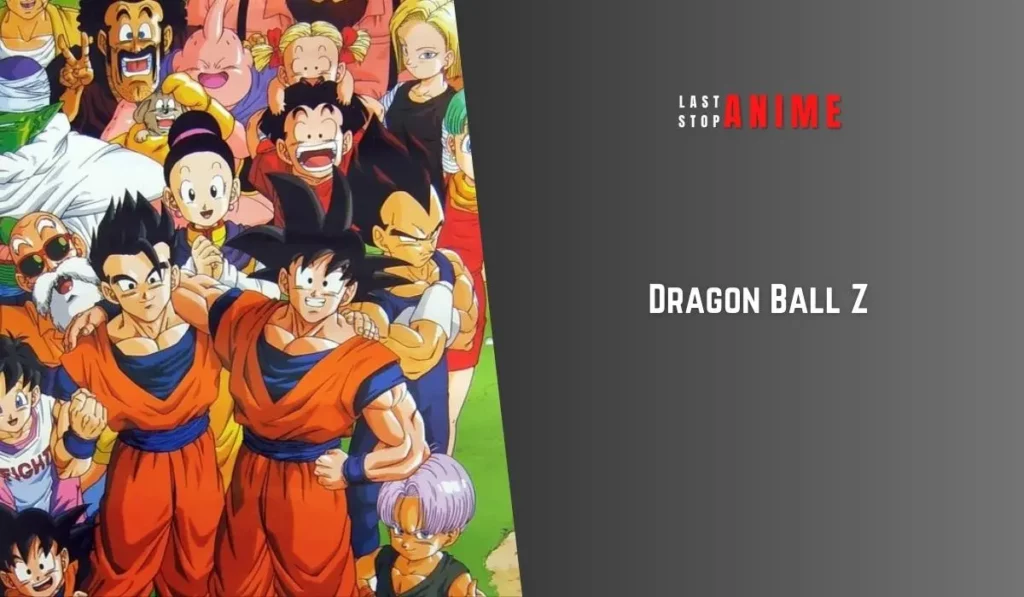 As the series progressed, Son Goku continued to evolve and push his limits, cementing his status as the most influential anime character to ever exist – or at the very least, the strongest main character to ever grace our screens.
10. The Saga Of Tanya The Evil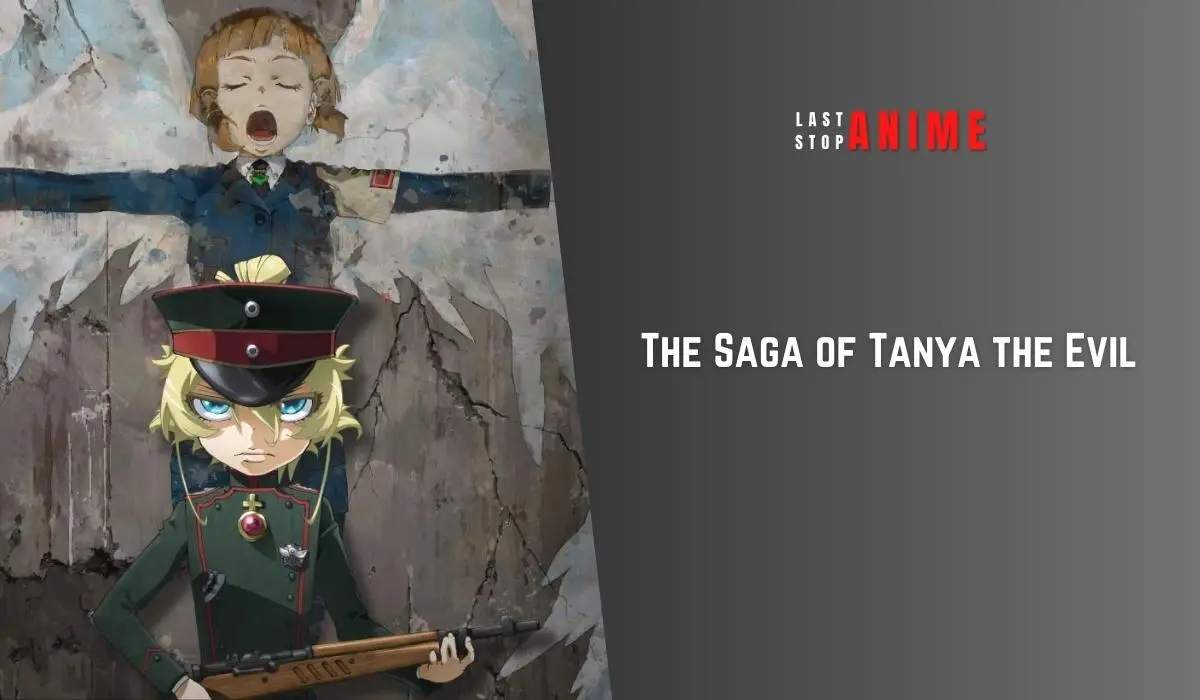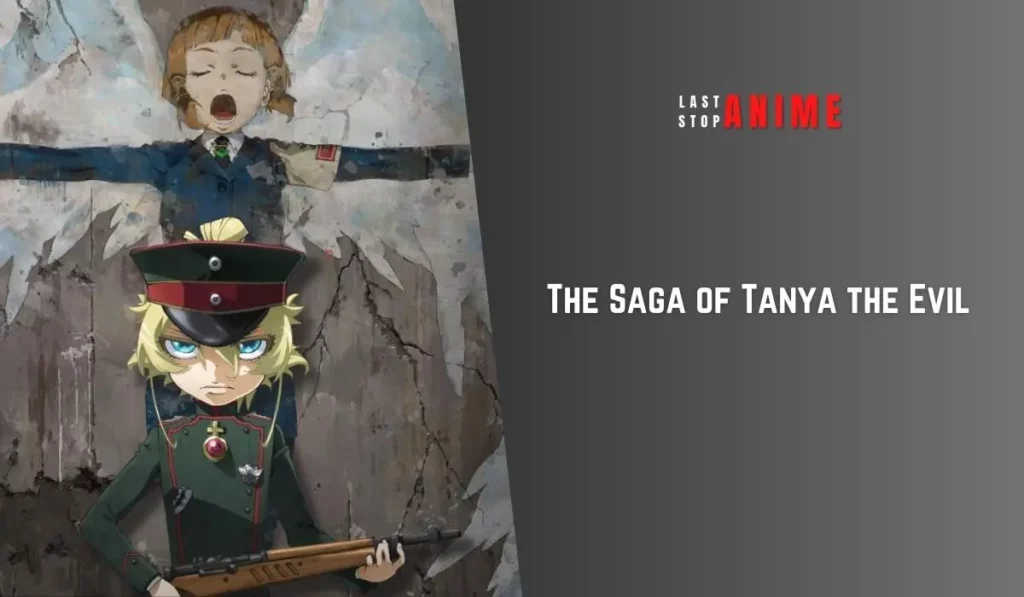 Tanya Degurechaff is a fierce and strategic young soldier known as the Devil of the Rhine.
She confronts Being X, who claims to be God and is transformed into a young girl in a magical world.
Despite her innocent appearance, Tanya's ruthlessness remains intact as she navigates this new reality filled with battles and challenges.
Tanya is determined to rise through her nation's military ranks in defiance as her country plunges into a global war. Only Being X stands in the way of restoring the peaceful life she once had.
However, her actions and combat skills may have unintended consequences, as they contribute to the Empire becoming a powerful and influential country in human history.
In summary, Tanya's ambition to succeed in the military amidst war and adversity inadvertently shapes the fate of her nation.
09. The Saint's Magic Power Is Omnipotent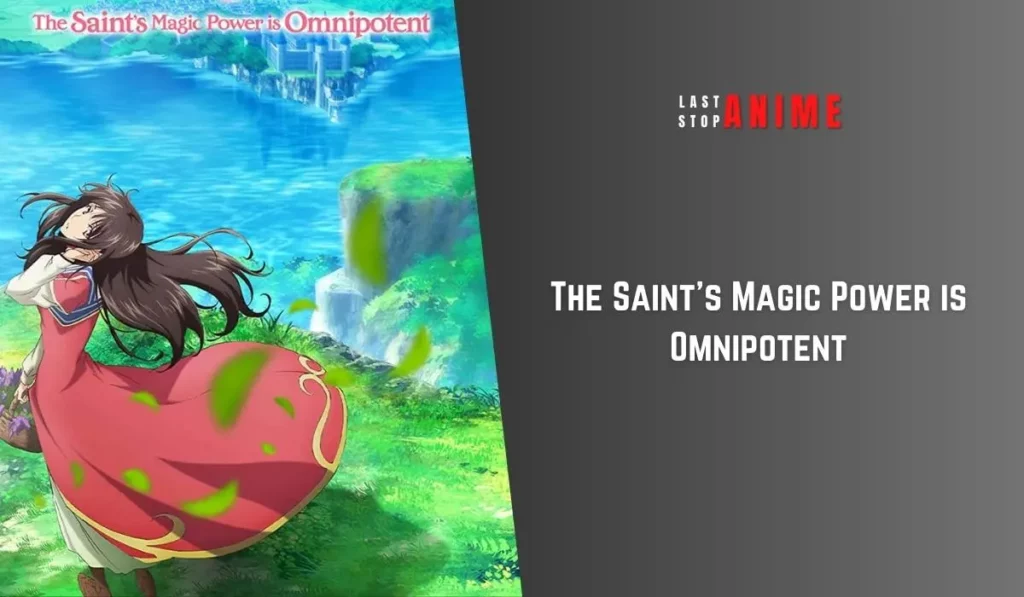 After a long day at work, Sei Takanashi returns home only to find herself mysteriously whisked away to the kingdom of Salutania.
As she arrives, Sei discovers that she has been summoned along with another girl with brown hair by the Great Magus.
The summoning, it seems, was not intended for just one Saint but for two.
Sei has set her sights on locating The Medicinal Flora Research Institute, a renowned institution devoted to researching herbal remedies and potions.
Her interest in the subject is genuine, but unbeknownst to her, this institution is where fate has led her in order to guide her toward saintliness.
08. Akashic Records Of Bastard Magic Instructor
After Sistine's beloved magic academy teacher retired without warning, a new instructor took his place, and unfortunately, he was a complete disaster.
However, little did the students know that this new instructor had a dark and mysterious past.
He was a notorious assassin known as The Fool, who had once saved Rumia Tingel's life and was responsible for the deaths of several Alzano Imperial Court Magicians.
He had to vacate his previous job to ensure his safety and those around him.
Now, he works as a substitute instructor at Alzano Imperial Magic Academy, where he conceals his abilities and occasionally defends the school against attacks.
07. Dr. Slump
Dr. Slump is a classic anime that chronicles the hilarious misadventures of Senbei Norimaki, an ingenious yet hapless inventor, and his creation, a robot girl named Arale.
Viewers are treated to a whirlwind of action and comedy as the characters engage in wild chases throughout the city and epic battles against towering robots.
What sets Dr. Slump apart is its delightful ensemble of quirky and lovable characters.
From Taro, Senbei's conniving assistant, to Gatchan, the town's resident troublemaker, each character boasts their own unique personality and brand of humor.
Together, they create a cast that is as entertaining as it is endearing.
06. Rurouni Kenshin: Meiji Kenkaku Romantan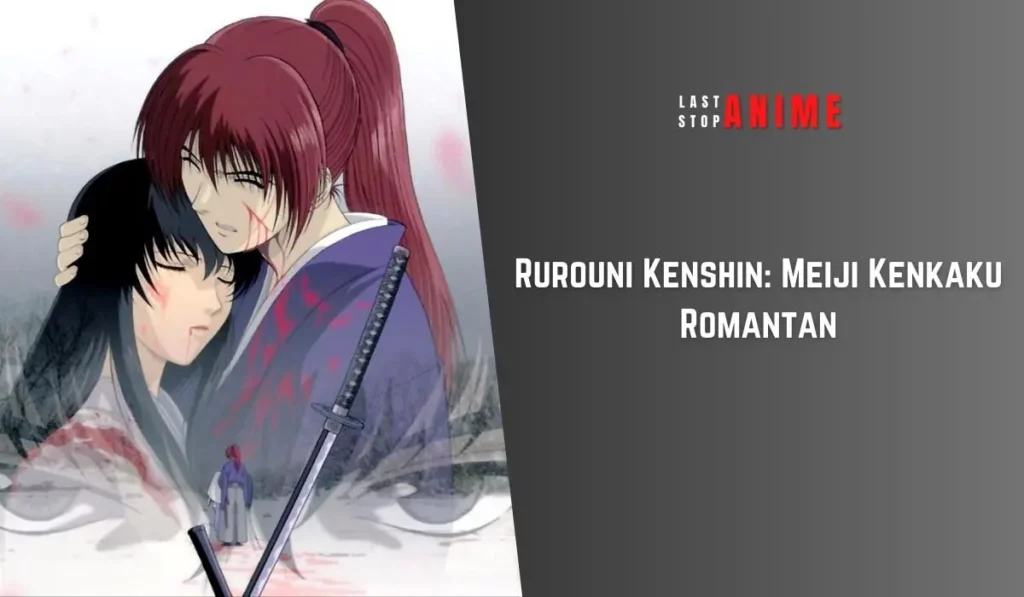 Kenshin Himura is a skilled swordsman with a strong will and a positive outlook on life.
Although he was once known as Hitokiri Battousai, a notorious assassin feared throughout Japan.
After his involvement in the Japanese Revolution, he has since abandoned his violent ways and committed himself to atone for his past sins.
Despite his newfound dedication to pacifism, Kenshin's reputation as a deadly killer still precedes him.
Many who remember his past deeds are filled with trepidation at the mere mention of his name, knowing that the man who was once known as Hitokiri Battousai could potentially revert to his old ways.
However, Kenshin remains steadfast in his resolve to never again take a life, leaving his bloody past behind him and forging a new path forward.
05. I've Been Killing Slimes For 300 Years And Maxed Out My Level
After years of being an overworked employee, Azusa Aizawa suddenly succumbs to severe exhaustion and passes away.
But instead of meeting her ultimate demise, she is greeted by a goddess who bestows upon her the gift of immortality and a new life as a reincarnated witch in a different world.
Azusa found peace and contentment in tending to her farm and protecting the nearby village in this new world.
The area was teeming with slimes, and Azusa took it upon herself to eliminate approximately 25 of them every day to safeguard the village.
Despite the challenges, Azusa found fulfillment in her new life and was grateful for the opportunity to start over.
04. The Misfit Of Demon King Academy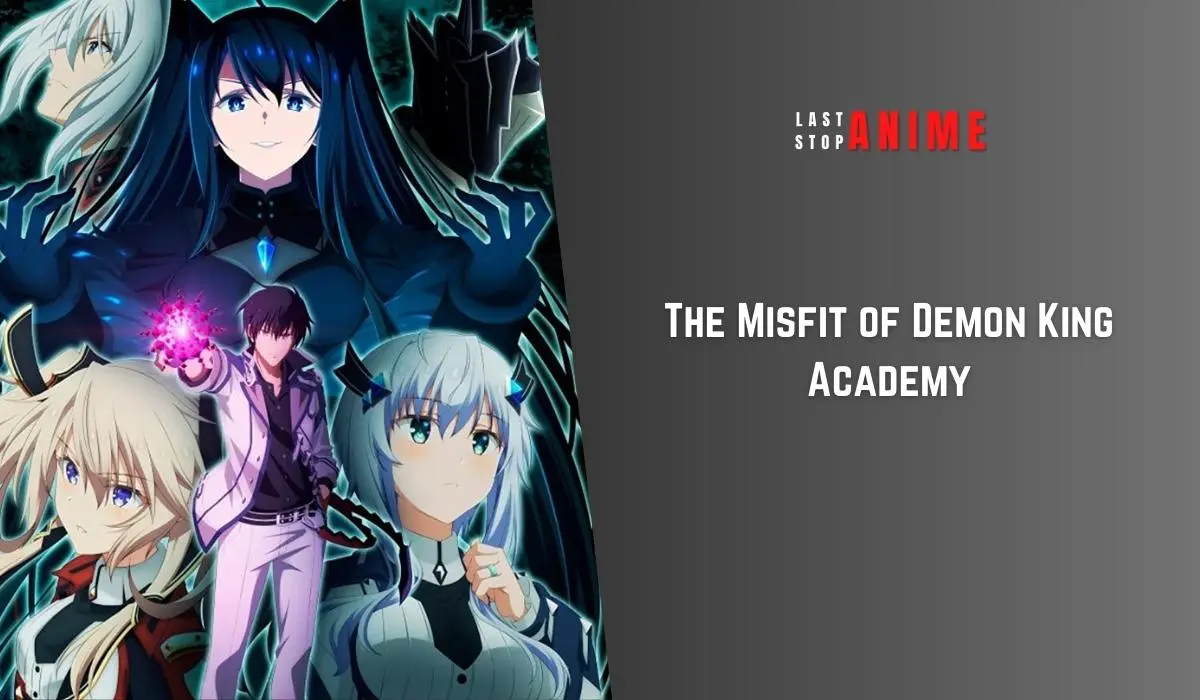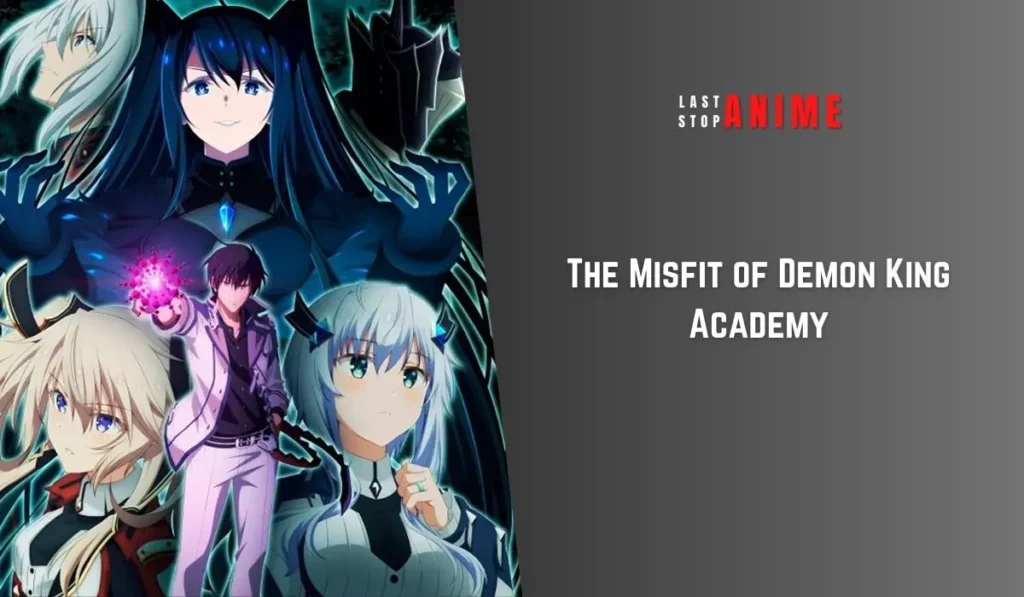 The plot of this anime can be pretty intricate when it comes to its classification as an Isekai.
The main character, Anos Voldigoad, was reincarnated 2000 years after his death in his own world.
However, due to the manipulation of a certain individual, the world he returned to was different from the one he knew, having been restructured a few years after his demise.
Despite being the strongest demon in existence, Anos Voldigoad finds himself in a world where his name is unknown, and the people worship a different demon king.
Armed with his unmatched magical abilities, he sets out on a quest to unravel the mystery behind his disappearance and the identity of the demon king who has taken his place.
The story follows Anos and his subordinates, Misha and Sasha Necron, as they try to unravel the mystery behind the people's lack of knowledge about Anos and why they worship a different demon king instead.
Despite his immense power and abilities, Anos is confronted with the unfamiliarity of his world and its inhabitants, making the journey ahead all the more difficult.
03. Overlord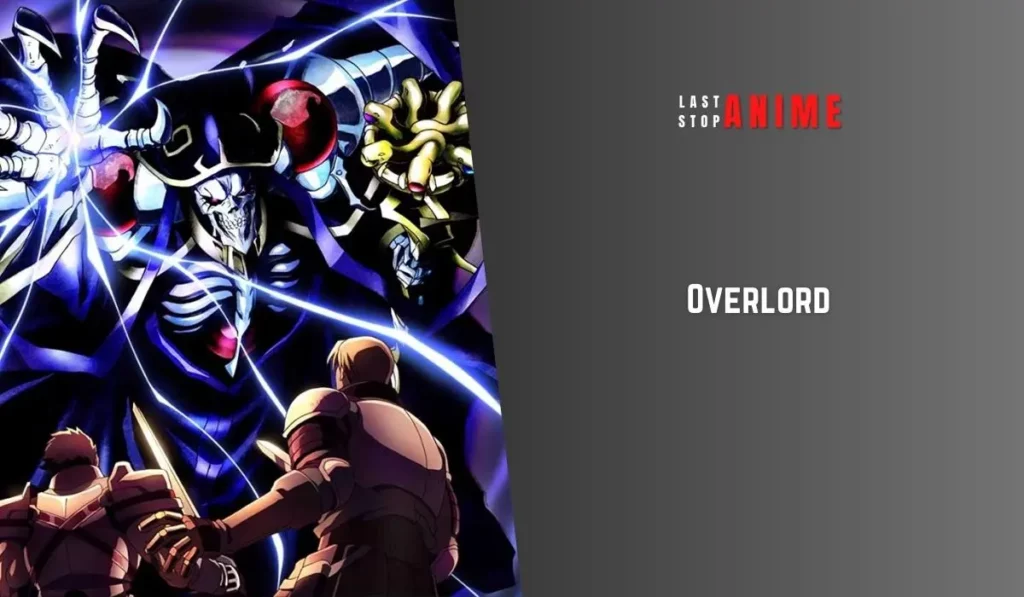 Recently, the trope of overpowered MCs from Isekai stories has become increasingly popular. However, two particular characters stand out from the rest.
The leader of one of Yggdrasil's most formidable guilds found himself isekai'd into the game world as his skeletal avatar, Momonga, also known as Ainz Ooal Gown.
Along with his powerful NPC companions, he ventures out into the world while building his own empire to discover other players.
In fact, even the mere presence of Nazarick's stewards is enough to cause the downfall of entire empires in Yggdrasil.
Yggdrasil's standards cannot account for Ainz's overwhelming power.
He can easily overpower any foe with seemingly limitless abilities and a disregard for morality.
Even without Ainz, the guardians of Nazarick possess incredible power that could bring down entire empires within Yggdrasil.
Although Ainz is a skilled warrior, his fame stems from his access to numerous super-tier spells that include wide-range instant kills.
Some of his magic even defies the laws of life, death, space, and time.
Moreover, Ainz's magical capabilities extend far beyond life and death and even transcend the laws of space and time.
However, even without Ainz's presence, the other stewards of Nazarick are formidable enough to bring down entire empires in Yggdrasil.
They possess incredible strength and abilities that make them nearly invincible in combat.
02. That Time I Got Reincarnated As A Slime
The anime series "That Time, I Got Reincarnated as a Slime" features a host of formidable characters.
The show's premise revolves around a man who, after being fatally stabbed while saving a coworker from a thief, is reborn as a small slime creature.
Guided by a mysterious voice in his head, he discovers that he has the ability to avoid physical harm simply by wishing it so.
As he begins to explore his new form, he realizes that his unique regenerative, devouring, and duplicating abilities make him nearly unbeatable in battle, making him a truly invincible anime character.
01. One Punch Man
One Punch Man is a thrilling anime that follows the adventures of an average man who unconventionally gained extraordinary strength.
The protagonist, Saitama, craves formidable opponents to test his skills.
Along the way, he encounters comical circumstances and engaging battles, despite his ability to defeat all challengers with a single punch – as his name suggests!
One Punch Man is a comedic take on the conventional shonen anime format. Its protagonist possesses unparalleled strength that enables him to defeat any foe with just a single punch.
This unique premise serves as a clever parody of the genre and results in an amusingly satirical series.
One Punch Man is a must-see for both long-time fans and newcomers to the action anime genre, thanks to its exceptional animation and impeccable humor that set it apart.
The show's fresh perspective on the typical action anime formula guarantees a unique viewing experience that will leave an impression.