Anime has been extremely popular for several decades while managing to garner a huge fanbase throughout its many genres. With so many fans with a variety of interests, it was only a matter of time before these anime extend to anime games.
Android phones have the largest market globally, which means that many of these games would be targeted at users of these phones.
These android anime games have fun storylines of their own while letting us play and control our favorite characters.
In this article, we shall look at the best anime games for android that stand out from their competition in a highly competitive industry.
20. Valkyrie Connect
Release Date: 9th June, 2016
Available on: Android, iOS
Valkyrie Connect is a free-to-play mobile game that combines elements of fantasy and strategy to give users an entertaining experience.
Developed by ATEAM Entertainment Inc., the mobile game is also a role-playing game where players are summoners who can procure several playable characters.
It has several game modes ranging from the story mode, PVP mode and guild battles that fans can play online.
The graphics and mythology of Valkyrie Connect are well beyond its years. While it is not a new game, it still manages to maintain its quality.
With great voice acting and diverse quests, Valkyrie Connect is a great game for new players looking to get into the world of anime games.
19. Yu Gi Oh! Duel Links
Release Date: 17th November, 2016
Available on: Android, iOS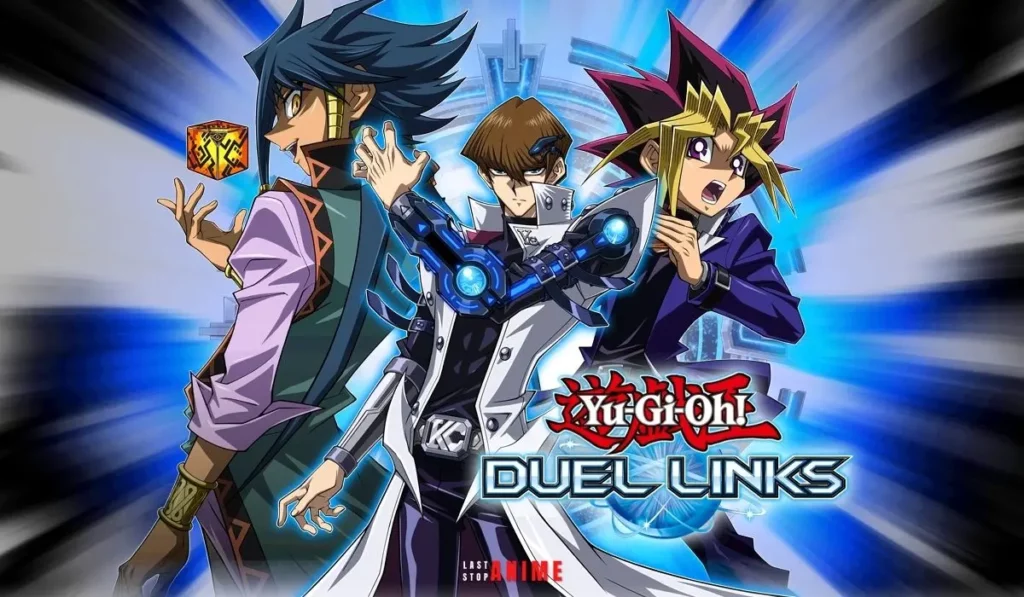 Yet another amazing action game released in 2016 is Yu Gi Oh! Duel Links.
This game based on the popular anime series has grown to be one of the most popular card games out there while letting us collect some of our favorite heroes and anime characters.
Available to play on the google play store, it retains the simplicity, allowing new players to pick up on the game quickly.
At the same time, the game invites competitive people who can get collectables through packs and special events while creating their own special and powerful team.
Using this, they can face off against players worldwide while aspiring to climb the ranking system and become the best duelist.
For fans of the yu gi oh anime series that wish to experience it in another form of media as well as those who enjoy card games, Yu Gi Oh! Duel Links is definitely worth a try.
18. Tokyo Ghoul: Dark War
Release Date: January 3rd, 2018
Available on: iOS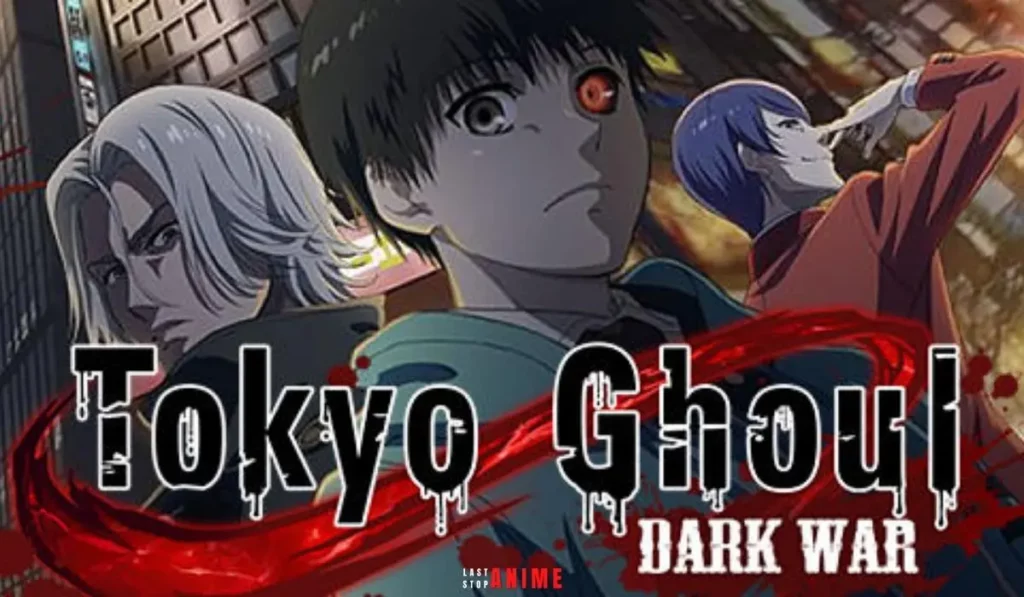 The dark fantasy seinen series that took over the world by storm finally allowed gamers to experience it in a different form.
The game's main story mode requires players to create a team from over 50 available characters of ghouls, investigators and hybrids.
Using these, they take on a variety of challenging tasks which last a few minutes and grade you based on your performance.
Adding to these solo missions with intense role-playing game combat, players can also opt for a multiplayer mode while facing off against other teams.
This engaging game has stunning visuals as well as great music to accompany it.
With Ken Kaneki being among many fans' favourite anime characters, they finally experience his life through Toyo Ghoul: Dark War.
17. One Punch Man: Road to Hero 2.0
Release Date: June 30th, 2020
Available on: Android, iOS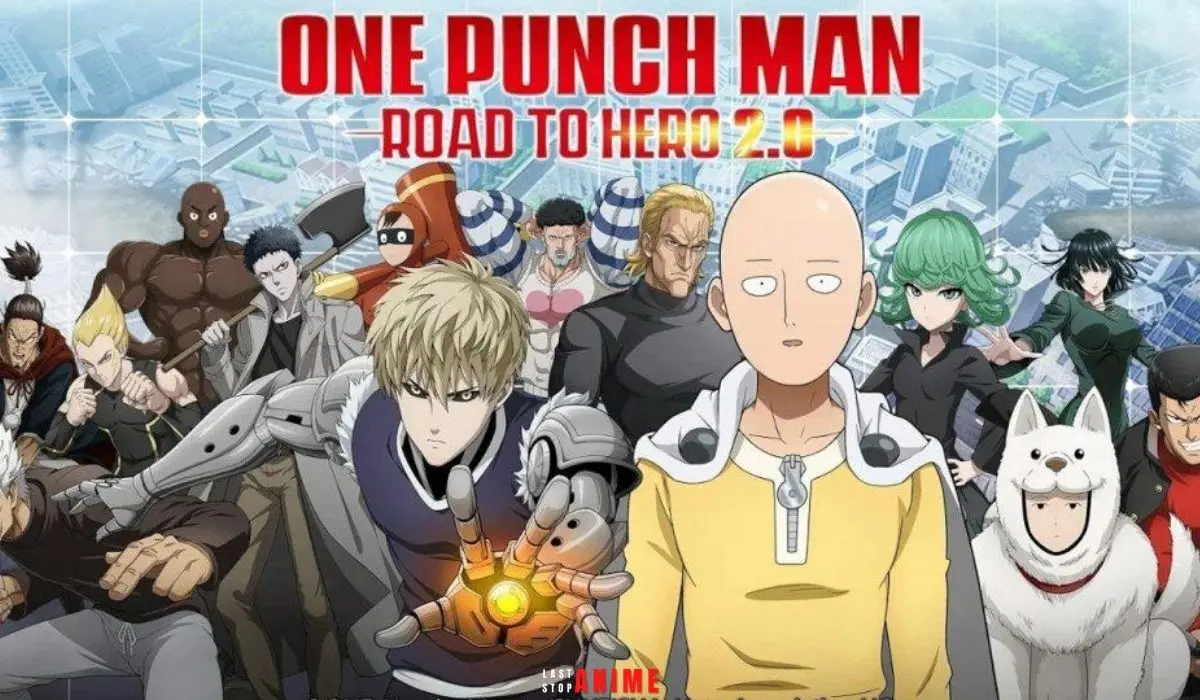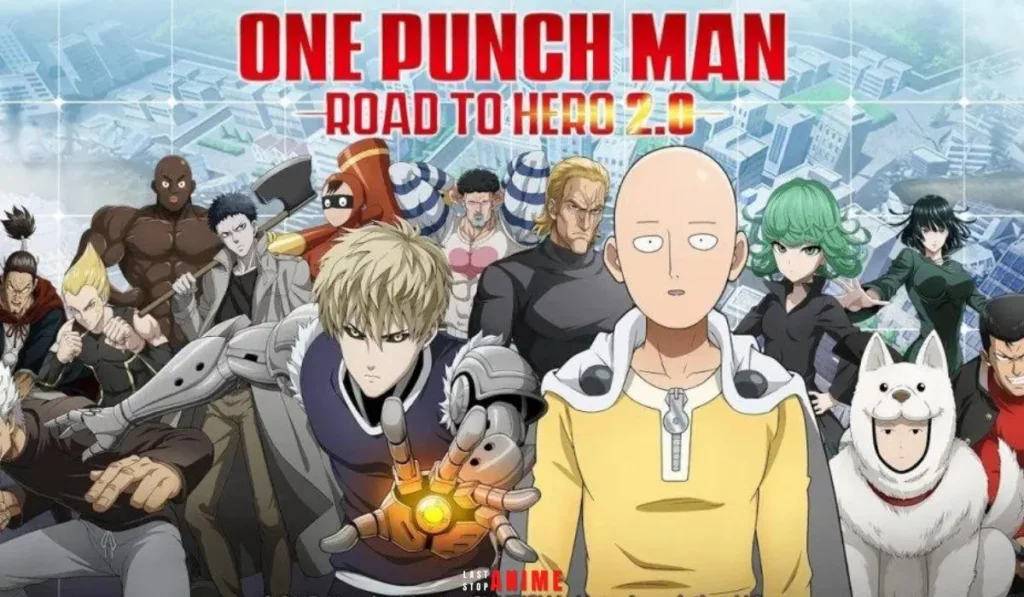 One Punch Man: Road to Hero 2.0 is an exciting application which combines gacha mechanics with various characters from the One Punch Man anime.
The game's story mode offers a lot while letting you play as Saitama and gather allies to defeat powerful bosses who oppose you.
The gameplay, as well as the visuals, are pleasing to the eyes. At the same time, the turn-based combat system allows you to use many innovative attacks and combos.
With several opponents, real-time battles against other players and many rewards, one never feels time passing while playing this game.
16. Fate/Grand Order
Release Date: 30th July, 2015
Available on: Android, iOS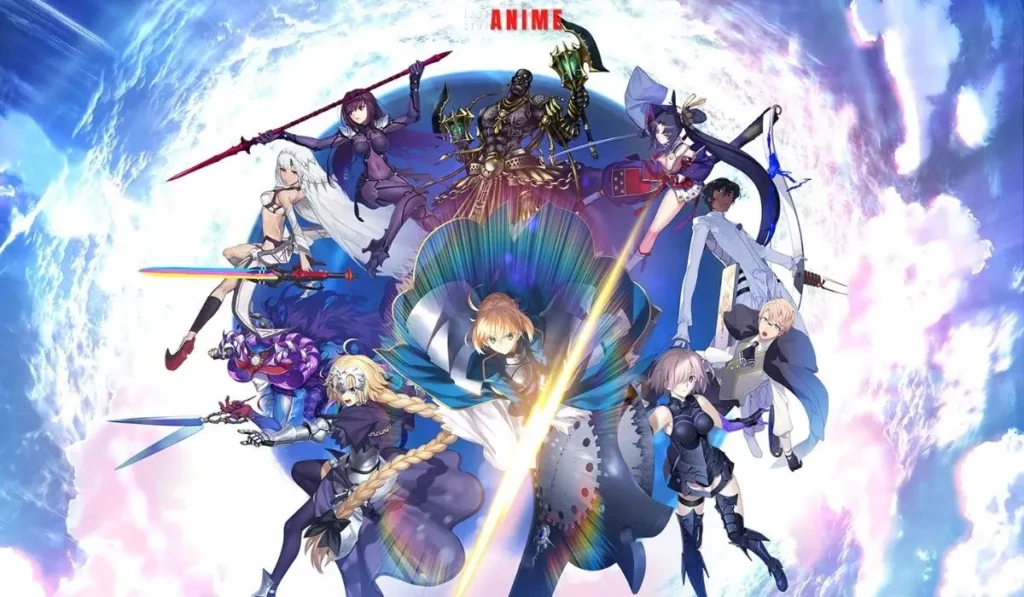 The amazing visual novel world of the Fate series finally hits the google play store while letting anime fans experience the amazing role-playing game adventure.
Similar to the anime series, players get to take on the role of masters while summoning servants based on historical figures.
The servants are the main mode of the game, expressing its combat mechanics as we watch them take on many challenges.
Staying true to its original story, the game works similarly to most anime games for android but with all the characters being memorable.
A dedicated fanbase that constantly demands updates for the game to stay relevant, Fate/ Grand Order is one of the best free to play games out there.
15. Azur Lane
Release Date: May 25th, 2017
Available on: Android, iOS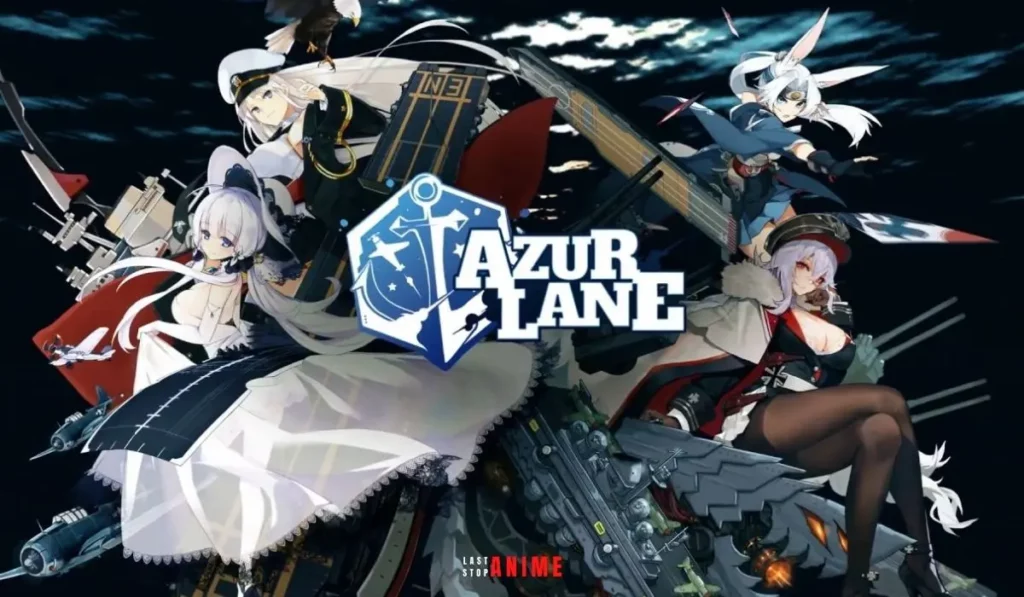 With its debut on mobile devices in 2017, Azur Lane has won over players all around the world.
The game is a distinctive mashup of side-scrolling shooter and RPG components, with anime-style characters that stand in for battleships from different countries.
Having several customization options in addition to its ship-building options, the game has an interesting line-up of characters and explosive action sequences.
Azur Lane has several elements that remind you of your favorite anime series as well as many additional features for both free and part of in-app purchases.
14. The Seven Deadly Sins: Grand Cross
Release Date: 3rd March, 2020
Available on: Android, iOS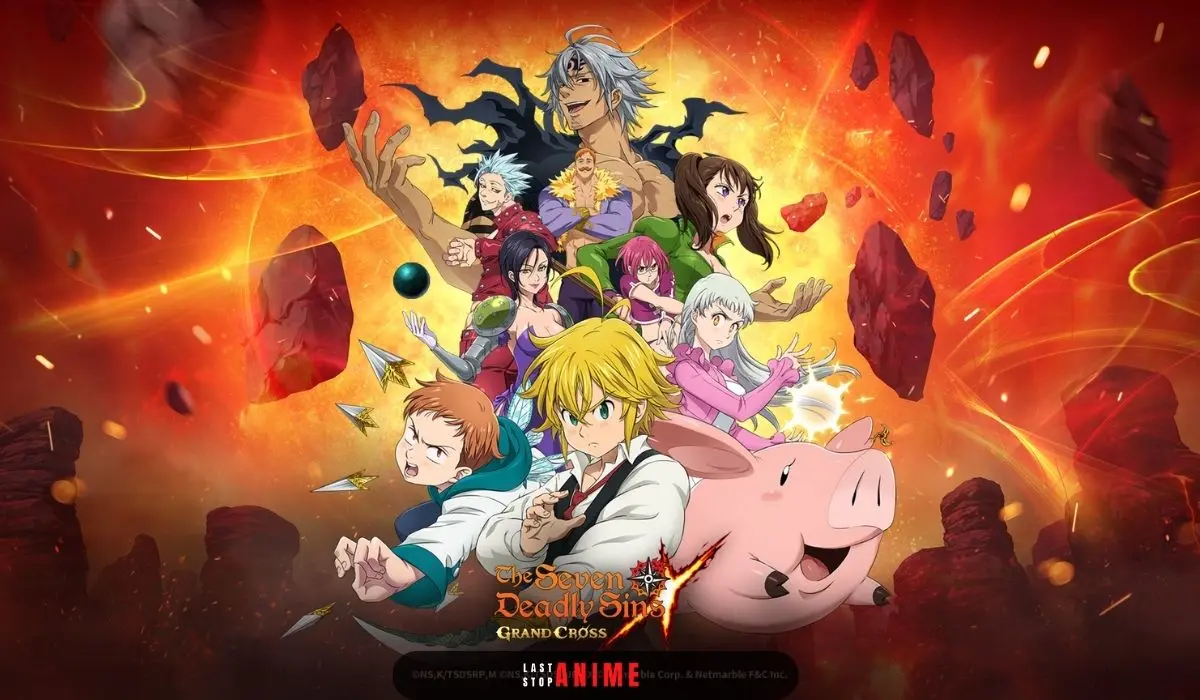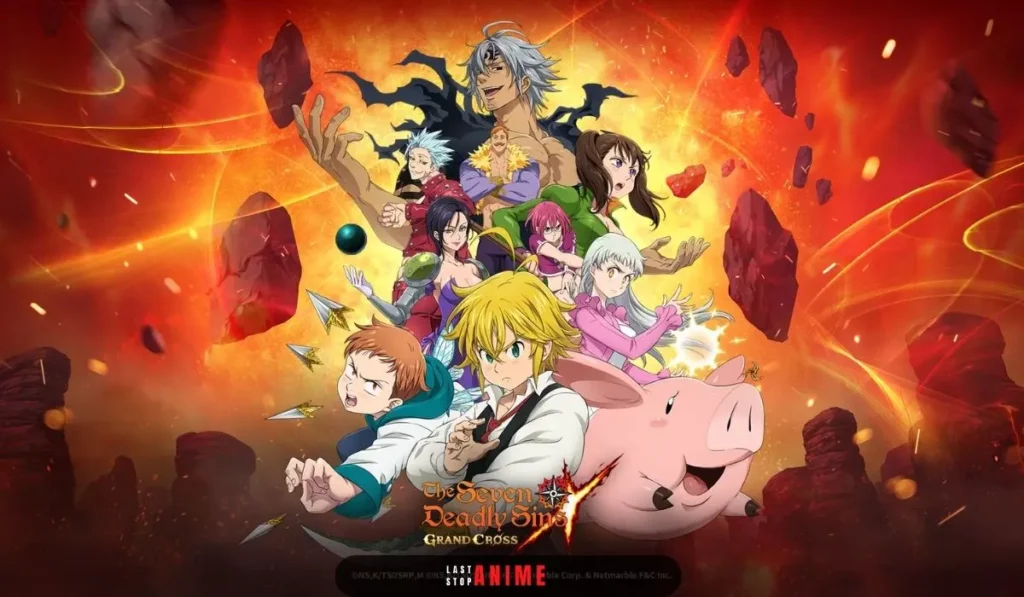 Based on the popular anime of the same name, The Seven Deadly Sins: Grand Cross is one of the best adventure role-playing games in recent years.
Set in the vast world of Britannia, players are tasked with defeating the seven deadly sins while collecting new characters themselves.
Using this, they can compete with other players in several modes, from raid battles to multi-player battles.
With an exciting power system and many memorable characters who are all playable, this game is appealing to anime fans and anyone who enjoys playing mobile games.
13. Attack on Titan: Assault
Release Date: June 16th, 2019
Available on: Android, iOS
Attack on Titan: Assault perfectly captures the dark tone of the world of attack on titan while presenting it to mobile gamers creatively.
The 3D action game allows players to take on the role of many characters from the series while fighting to defeat the titans and protect the walls.
The game was very ambitious, and while there have been complaints about the in-app purchases and lagging, the developers constantly update it to provide a great experience.
The great graphics and a multiplayer mode that allows one to play with friends and events helped this game to retain its fanbase while gaining more and more fans.
12. One Piece Bounty Rush
Release Date: March 29th, 2018
Available on: Android, iOS
Developed by Bandai Namco, One Piece bounty rush challenges up to four players to join forces and battle other players.
By defeating enemy teams, they can strengthen their own teams while procuring character cards and unique abilities.
The game has a great blend of gacha mechanics and the huge One Piece world with its diverse characters.
For those who enjoy a fast-paced game, exhilarating battles and meeting new players online, One piece Bounty Rush is the game for you.
11. Danmachi – Memoria Freese
Release Date: March 30th, 2018
Available on: Android, iOS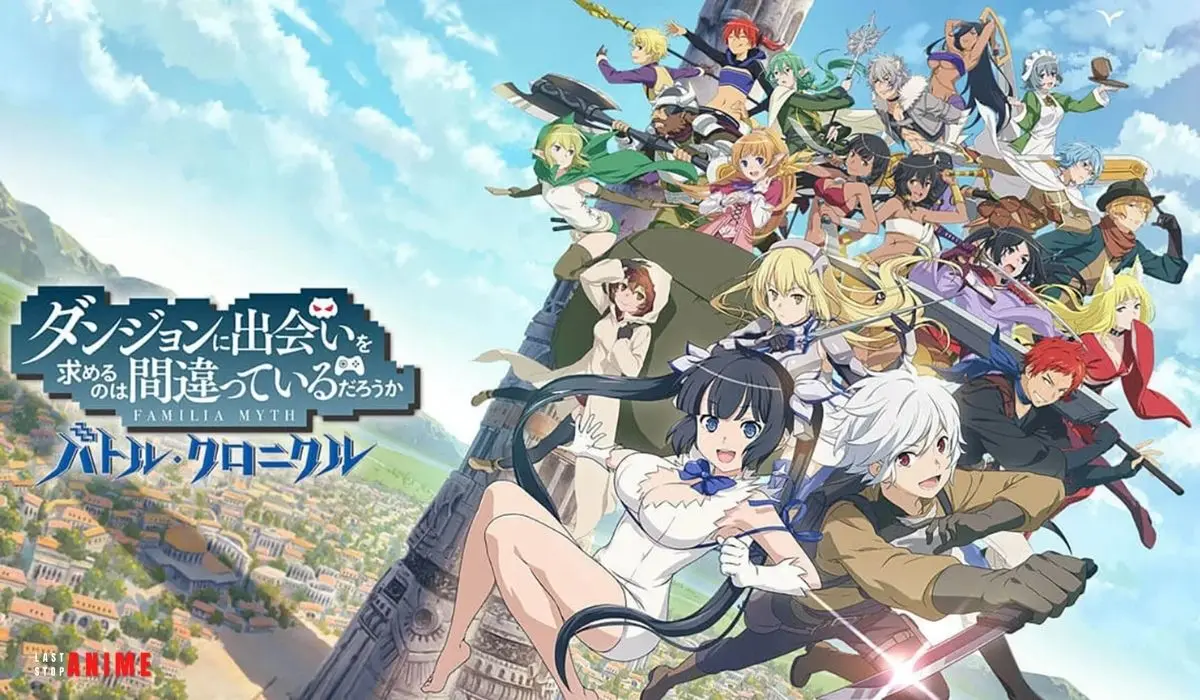 "Is it wrong to pick up girls in a dungeon?" or Danmachi for short, is a novel and anime series that has gained a huge following for its enjoyable plot and fantasy storyline.
Memoria Freese manages to retain this flavour while providing a unique and new experience through the world of mobile games.
The game contains the classic elements of anime games for android by letting users collect a variety of characters and complete quests and battles by going on adventures through dungeons.
It has a memorable female cast and several moments of impressive voice acting.
With several customization options and exciting battles, it keeps players hooked for several hours without letting them feel the passage of time.
10. Captain Tsubasa: Dream Team
Release Date: June 13th, 2017
Available on: Android, iOS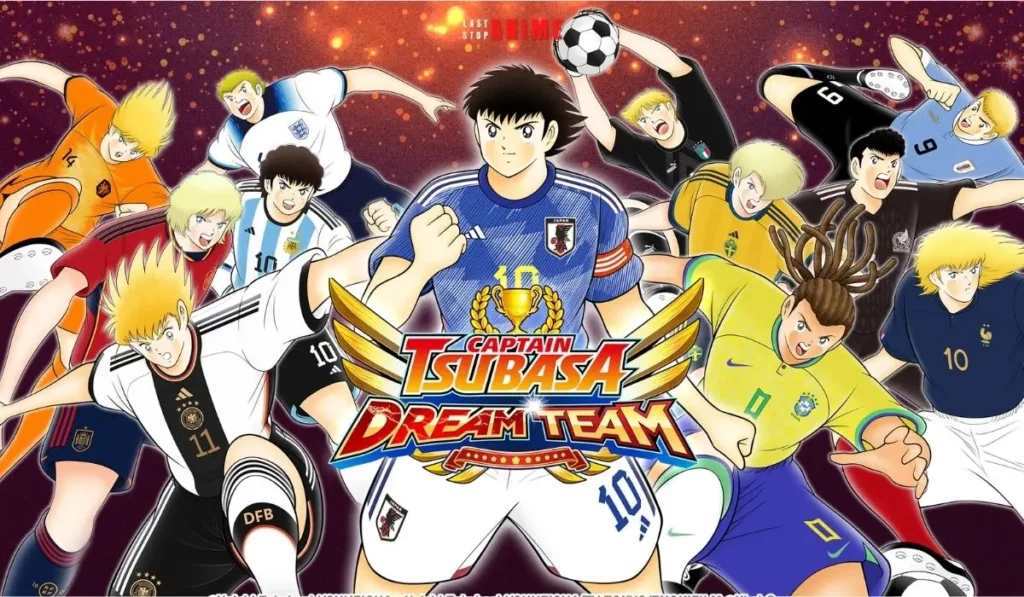 Captain Tsubasa: Dream Team is a nostalgic trip that reminds us why we loved the classic anime in the first place.
In this sports game, we run an all-star team made up of some of our favorite characters from the series.
By getting to upgrade them and develop strategies for each game, we keep getting increasingly engrossed with each game.
Most importantly, the main story is extremely fascinating, and we also get the option to use special moves ranging from drive shots to tiger shots.
While the graphics have a lot to improve, the game is still worth playing for fans of the sports genre as well as anime games.
9. The Eminence in Shadow: Master of Garden
Release Date: November 29th, 2022
Available on: Android, iOS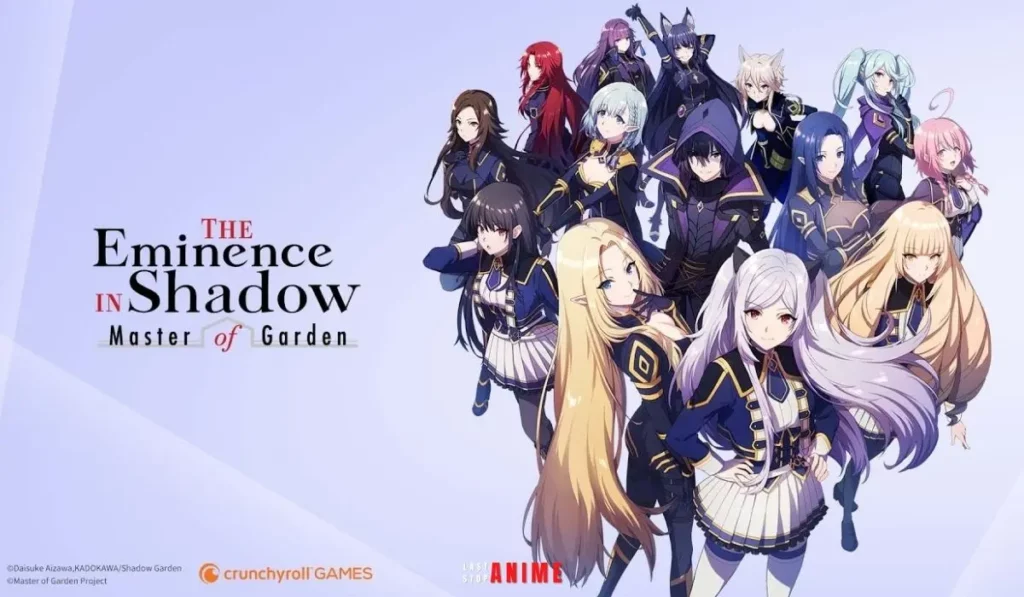 With the supremely popular anime that came out recently, Eminence in Shadow has managed to gain prominence as one of the best Isekai stories to be made.
Players get to immerse themselves in this role-playing game by creating their own characters with customizations as they see fit.
They also get to collect characters from the novel, similar to a gacha game, while developing strategies to defeat opponents.
The Eminence in Shadow mobile game has many powerful bosses and interesting side quests that need complete focus from the player to succeed.
It is a great alternate way for fans to experience the protagonist's journey while having control of many decisions.
8. RWBY: Amity Arena
Release Date: October 24th, 2018
Available on: Android, iOS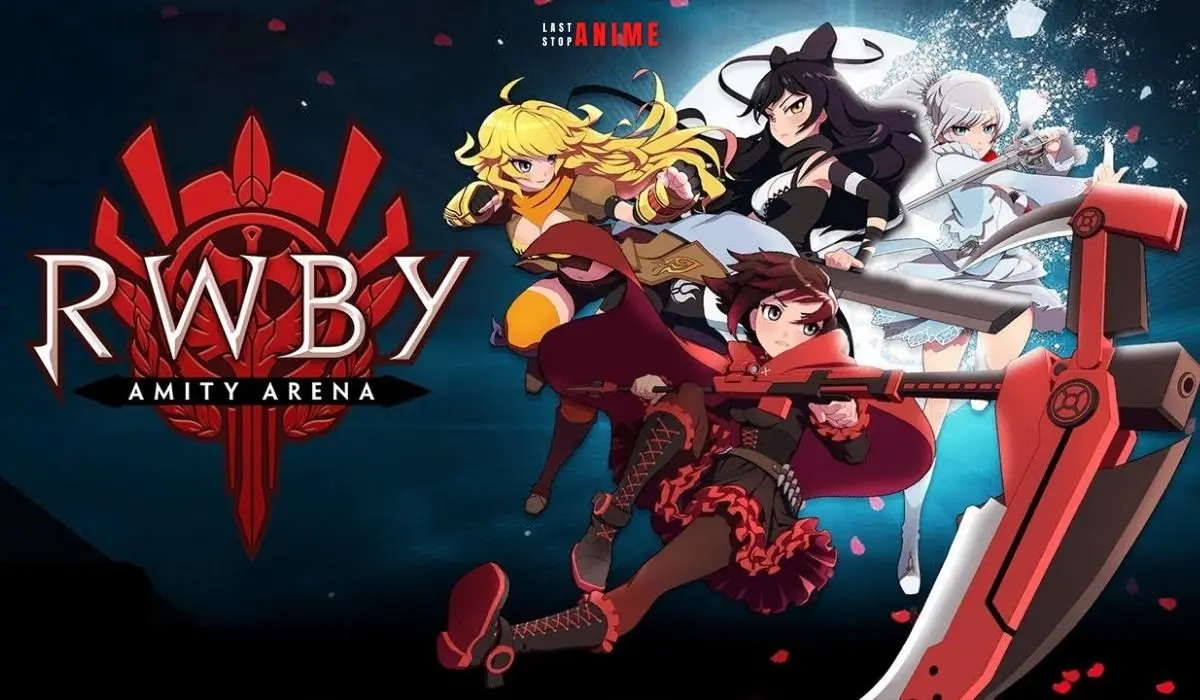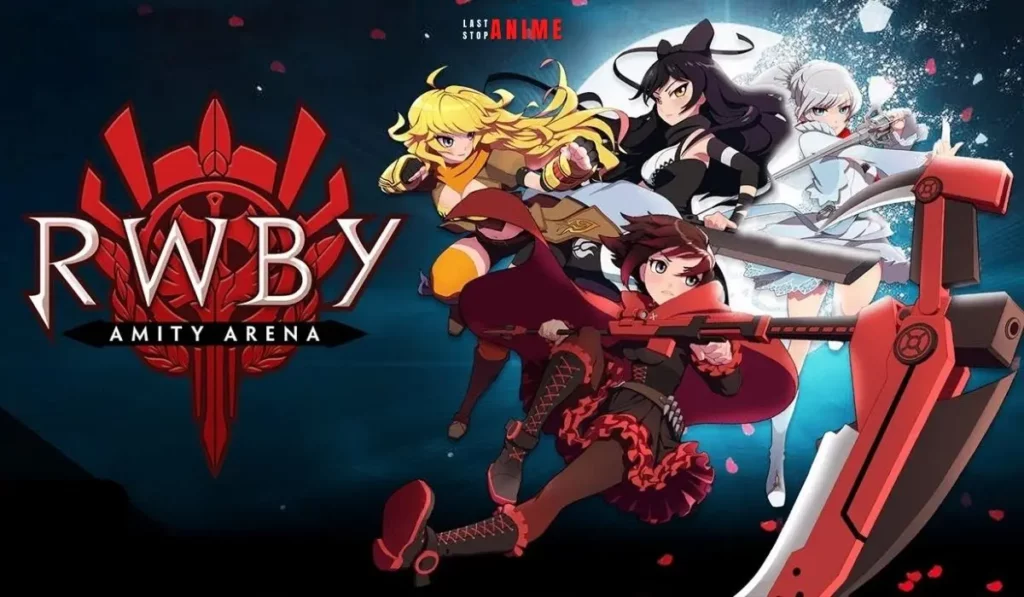 RWBY is one of the few american series considered an anime by the worldwide audience.
The colourful game transported players into a fictional world where they were required to make their own team of huntsmen and huntresses while fighting against other players.
With its unique concept and amazing character designs, the intense fights and different settings of the game provided a lot of satisfaction to all players of the game.
Amity Arena will not let you down for those who want to explore deeper into the lore of RWBY with the benefits of an action game.
7. Mass for the Dead (Overlord)
Release Date: February 21st, 2019
Available on: Android, iOS
Developed by Exys Inc., Mass for the Dead is a must-play game for fans of the amazing Isekai anime series, Overlord.
The game is extremely simple by following a turn-based combat system where players enter a series of commands and battle against their opponents.
Mass for the Dead has all our favourite characters from the anime and novel and several scenes from which we see dialogue.
This fascinating game that has you hooked throughout is perfect for anyone who is not looking to rack their brain while playing a mobile game.
6. My Hero Academia: The Strongest Hero
Release Date: December 3rd, 2020
Available on: Android, iOS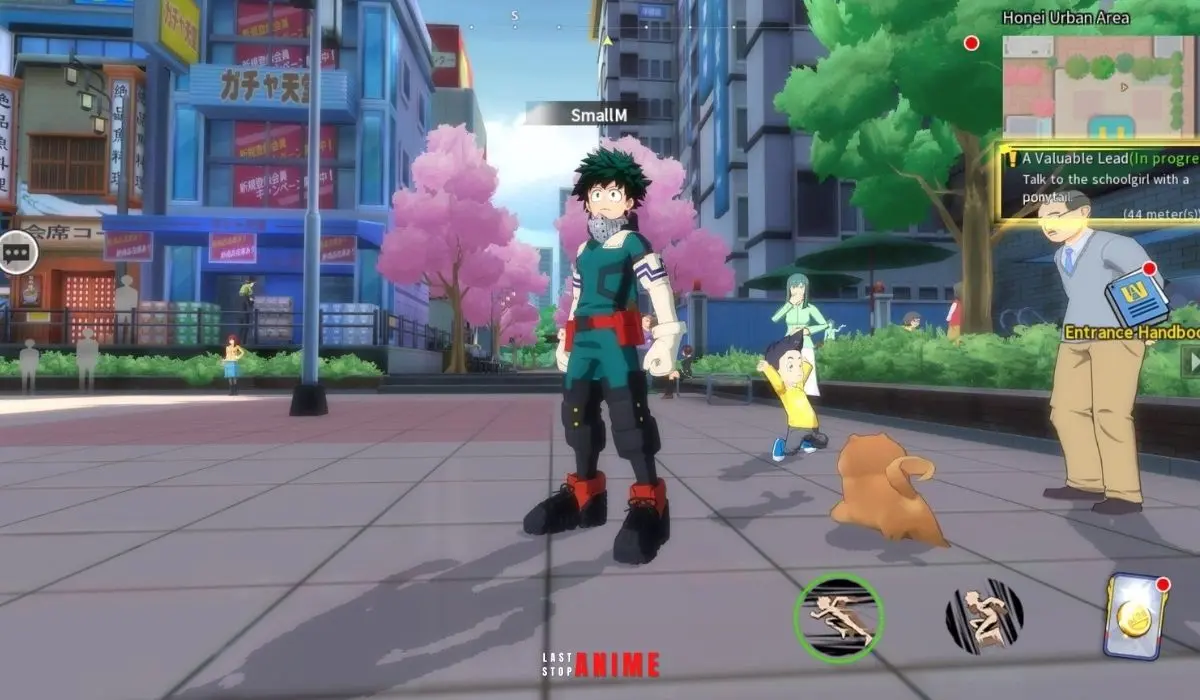 As the anime that revolutionized the superhero genre, The Strongest hero is the perfect game for fans of the series to get more invested in it.
The game allows you to create your own hero and select from a wide range of great characters from the anime to complete challenges and defeat enemies.
There are several creative upgrades while the missions are challenging enough to keep the players interested.
The visuals are beautifully made, and this is definitely one of the best role-playing anime games for Android.
5. Bleach Brave Souls
Release Date: January 15th, 2016
Available on: Android, iOS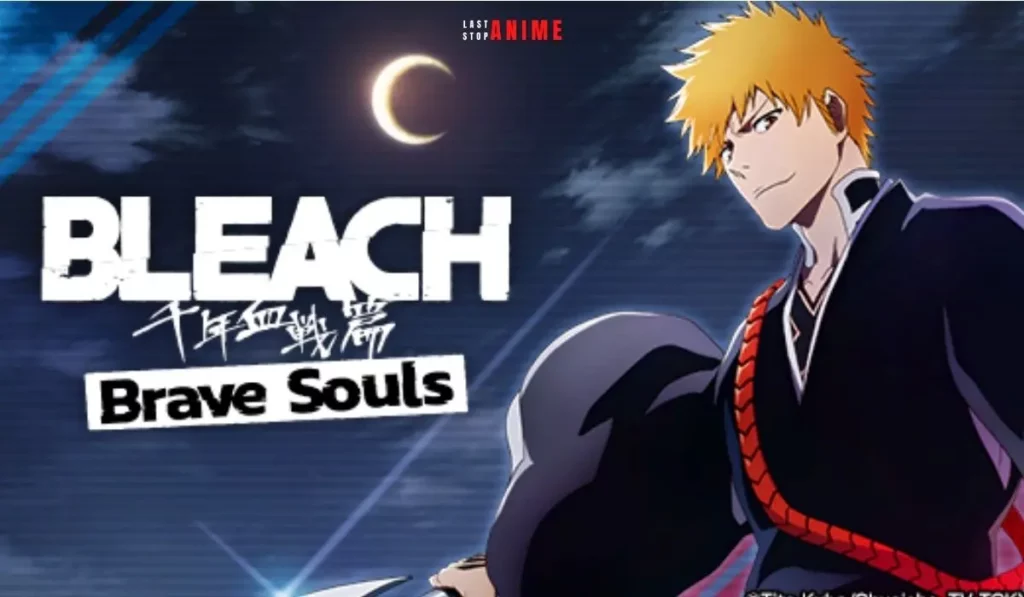 Bleach Brave Souls is a free-to-play fighting game with a lot of satisfying action and graphics.
Players start the game by assembling a team of up to 3 characters while completing missions and battling enemies.
They also get to upgrade their characters, obtain new abilities and evolve them into stronger forms while taking you to several locations, from Soul society to Hueco Mundo.
Adding to the fun, it also has a multiplayer mode that allows you to team up with friends to complete challenges.
With voice-acting scenes that feature the original cast and an immersive storyline, Bleach Brave Souls has rightfully earned its place on this list.
4. Sword Art Online: Memory Defrag
Release Date: January 23rd, 2017
Available on: Android, iOS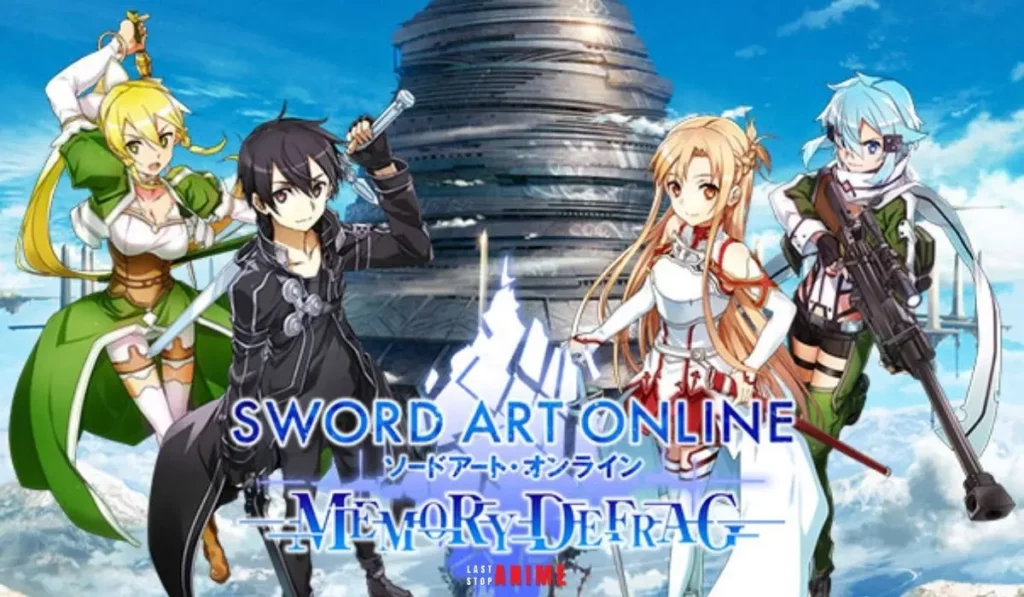 The amazing fantasy journey of Sword Art Online has a very admirable mobile game adaptation with Memory Defrag.
It allows us to relive the life of the main characters by taking players into the game world while allowing them to control a variety of characters who each have their own skills and powers.
The game has regular updates and a competitive PVP mode where you play to climb the ranking system and earn rewards.
Memory Defrag can not be missed by fans of the original game who wish to add their own twist to the story.
3. Naruto x Boruto Ninja Voltage
Release Date: November 21st, 2017
Available on: Android, iOS
Developed by Bandai Namco Entertainment, Ninja Voltage follows the story of both anime series, allowing players to relive the adventures of Naruto and his son Boruto in the ninja world.
Players can take control of their childhood heroes ranging from Naruto to Sasuke, while teaming up with others and completing missions.
They must also build their own fortresses and regularly power up in order to not get defeated.
Using several strategic elements and referencing a fan-favourite anime, Naruto x Boruto ninja voltage is one of the best anime games to play.
2. Dragon Ball Legends
Release Date: May 17th, 2018
Available on: Android, iOS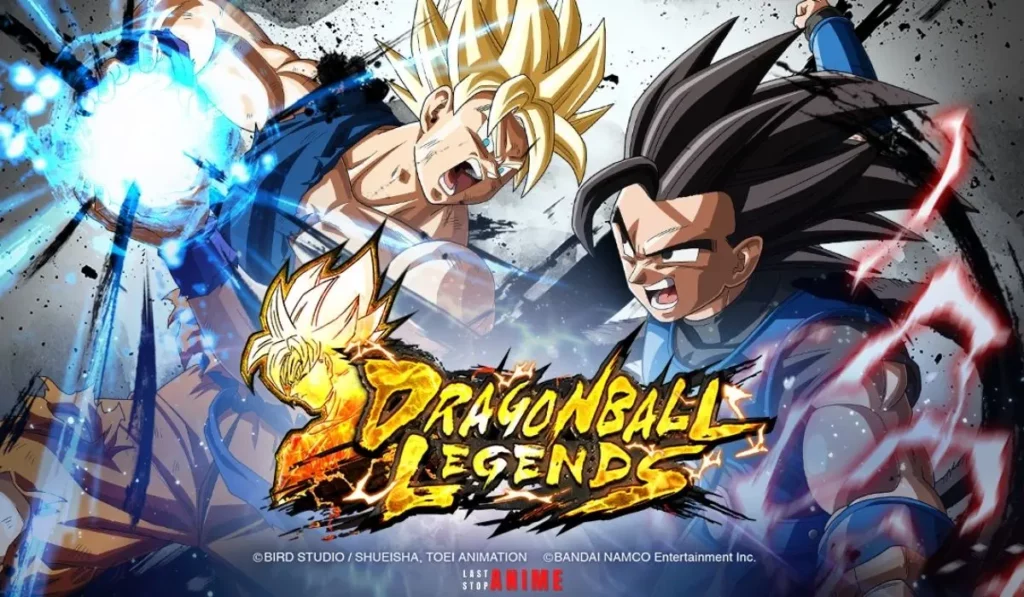 Dragon Ball Legends is an amazing game that finds the perfect balance between easy-to-play card games and dynamic battle games.
It allows players to choose between beloved characters such as Goku, Vegeta, and Piccolo and participate in many games.
Dragon ball legends is a very smooth game to play while also being a fun new challenge for fans of the anime series.
1. One Piece Treasure Cruise
Release Date: May 12th, 2014
Available on: Android, iOS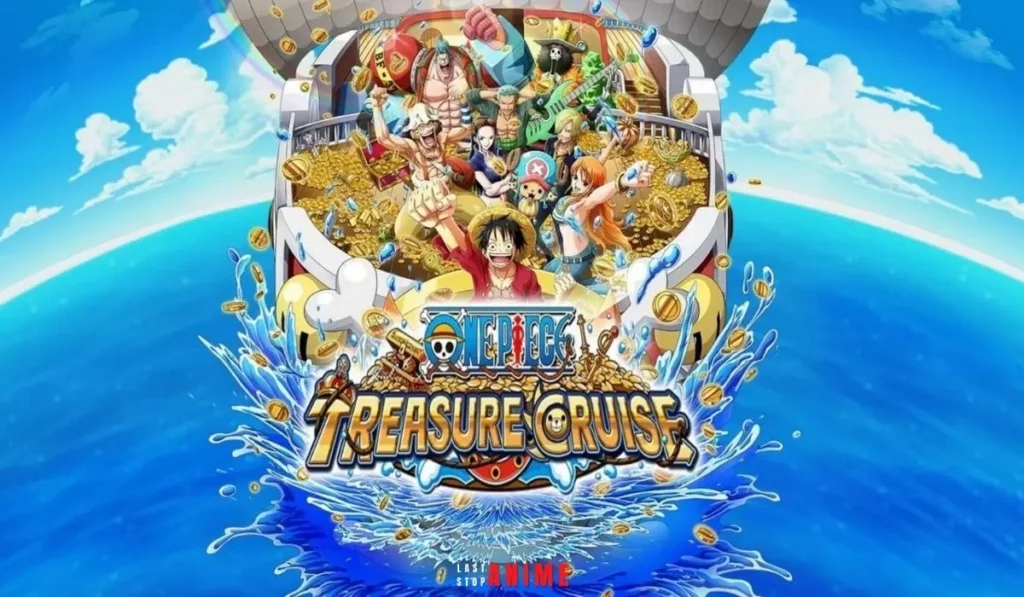 Despite being one of the older anime games, One Piece treasure cruise has aged like wine and is still considered royalty in the world of android anime games.
This strategy adventure game takes us on the journey of Luffy and his crew as they battle a cast of diverse enemies and collect treasures.
Several battle and story modes as well as multiplayer fights, give this a fresh and new feel to the epic tale of One Piece.
This game cannot be missed for fans of One Piece as well as those that enjoy a large-scale game that constantly keeps you engaged.