Bleach is one of the most popular anime out there with millions of fans worldwide. During the era of the 2000s, Shonen Jump's Big Three ruled the Shonen genre. The Big Three included Bleach by Tite Kubo, Naruto, and One Piece. One Piece is still airing, but Naruto ended in 2017.
This list will include the good and the bad guys. So let's get started.
13. Orihime Inoue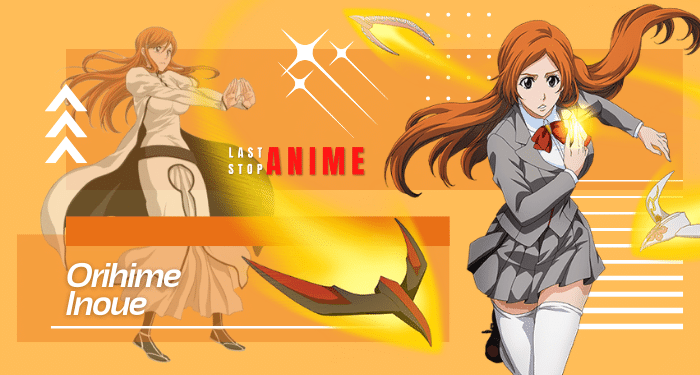 Orihime Inoue plays the role of the team's healer. Her powers include healing and forming a shield to defend herself and her friends from enemies in a battle. However, later on, in the story, it is revealed that Orhihime's power, or her ability, is to reject.
She has supported her friends since the beginning of Bleach, though not to the large degree of Ichigo. On the other hand, Bleach fans do not hesitate to call Orihime useless.
The moving scene in which Orihime tearfully says goodbye to Ichigo after admitting her feelings for him is the main reason she made it onto this list.
Orihime is designed as a supporting character and has a pure nature. She appears to be naïve, but she is not; she is sensitive and intelligent. Overall, she had great character development in the manga.
12. Yoruichi Shihoin
At number 12, we have Yoruichi, one of the best female characters in Bleach. Yoruichi belonged to the Shihoin family, one of the Soul Society's four noble clans.
She has a witty and charming attitude. She is smart, fierce, amazing, and stunning. Yoruichi helps Ichigo infiltrate the Soul Society by transforming herself into a black cat.
What we admire the most about her is her role as a mentor to Ichigo, Orihime, and Chad and her extreme loyalty to her friend Urahara, which makes her so likable.
Her powers and strength are always useful, especially when combined with Urahara's inventions and ideas. Despite not having used a zanpaktou, she is capable of fighting on an equal footing with anyone.
When Aizen attacked Karakura town, Yoruichi faced Aizen along with Kisuke Urahara. In the battle of speed, Yoruichi is the fastest character in Bleach, earning the title of "Goddess of Flash".
11. Byakuya Kuchiki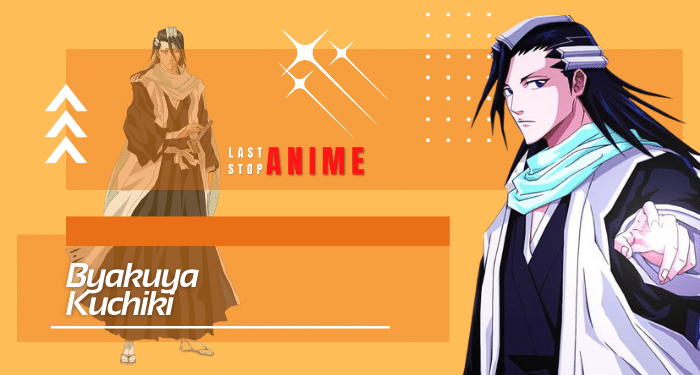 Not only is this arrogant, noble soul reaper Squad 6's Captain, but also the head of the Kuchiki family. Byakuya is more well-known due to his role as the last antagonist in the Soul Society arc.
His skill set is wide, from flash steps and various kido skills to professional swordsmanship and his lethal Bankai. He's one of the rare captains who use Kido. In battle, Senbonzakura is a sight to behold.
He can transform his Zanpakuto into a swarm of tiny blooms that can completely destroy you in a battle. He's not just a great Soul Society captain but also Rukia Kuchiki's compassionate older brother. The best example of this comes after the Soul Society arc.
He has some minor character development, which is entertaining to see.
10. Ulquiorra Schiffer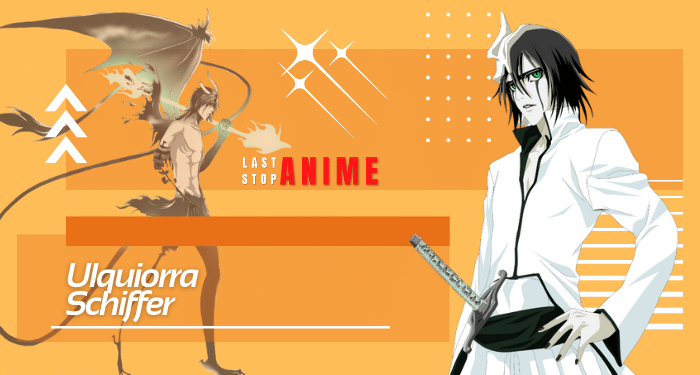 Among Bleach fans, Ulquiorra is the "favourite" of the Espada. It's easy to see why he's a notable character when you consider his cold attitude at first, his power, his backstory, and his relationship with the main characters.
Ulquiorra's greatest ability is not his powers but his ability to quickly regenerate. Because he has no issues and no love, he is difficult to deceive. He is also one of, if not the most, formidable opponents Ichigo has ever fought!
At the end of the battle with Ichigo, who was trying to save Orihime, he finally understood and knew what a heart was, and he found peace in dying. Given his personality, his interpretation of death as emptiness makes sense. He is, without a doubt, one of The best anime villain-turned-hero.
09. Gin Ichimaru
The anti-hero and the one who "really" stunned the audience at the end. When Rukia was still a prisoner, he had an incredible interaction with her. But, even if he wasn't on Aizen's side in the end, he's still not a good guy.
He took pleasure in murdering and mutilating others. He is the only person who has ever purposefully deceived people about his abilities while still being a really engaging character.
His snake-like face is perfect for him. His death was tragic and beautiful at the same time. He has the appearance of a snake and uses snake-like techniques.
08. Kenpachi Zaraki
Kenpachi Zaraki is perhaps the most powerful in terms of raw strength. The moment Zaraki was introduced, it was clear he was a barbarian who enjoyed battles. He's bloodthirsty for battles and wants an opponent of equal footing.
He's also a character with a lot of layers. On the one hand, a madman who enjoys fighting, the more severe, violent, and dangerous, the better. On the other hand, someone who rescues a baby from a bad situation and nurtures her as a joyful child who clearly loves him. Kenpachi does not use any tricks or special abilities.
He's the only captain in Soul Society with Shikai and Bankai, yet he's so badass and a fan favourite. He carries Yachiru (the baby he rescued) on his shoulder.
Yachiru is also more powerful than a character of her level should be, which explains how she can perch on Kenpachi's shoulder without feeling his spiritual pressure. Like Zoro (from One Piece), Zaraki has no sense of direction.
07. Grimmjow Jaegerjaquez
As he refers to himself as ruler of Hueco Mundo, the 6th Espada, Grimmjow Jaegerjaques is a more moral and charismatic version of Nnoitora, but he is still little more than a selfish thug.
In exchange for the opportunity to face Ichigo Kurosaki in a battle to the death, Grimmjow is willing to betray the other Arrancars. His fighting style, attitude, and battles with Ichigo were all extremely entertaining to witness.
Grimmjow is similar to Kenpachi, except he is slightly weaker. Grimmjow's perspective on death is destruction, which explains his battle and his relationship with Ichigo.
06. Uryu Ishida
He's one of the main characters whose terrible backstory has been forgotten. His grandfather was murdered, and a photograph of his grandpa's mutilated body was given to him. His father treats him like crap to the point where he no longer lives with him.
Even though he is a Quincy, he is a gemischt, a type of Quincy that is much weaker. So it's no surprise that he struggled in fights against most opponents and his father.
Uryu Ishida is one of the series' smartest characters. Unfortunately, he overcomes obstacles with his brain rather than his strength.
He's been through a lot and continues to get back up and face things. His interactions with Ichigo and Renji are fun to watch since they constantly make you laugh.
05. Toshiro Hitsugaya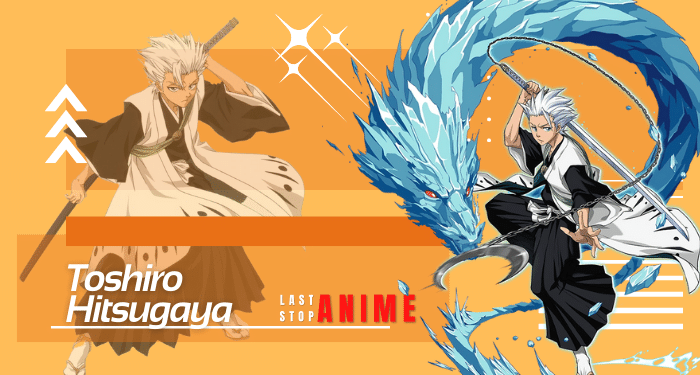 He isn't the show-off type in Bleach, and he is always so peaceful. However, when it comes to protecting someone he cares about, he goes all out. The plot of "Diamond Dust Rebellion" shows his strength and intelligence.
Among Bleach characters, Toshiro had great character development; his Bankai in the manga, his adult form, and his fights with the Quincies in the manga. It's fun to watch him improve throughout the story!
What makes Toshiro popular among fans is the way Tite Kubo designed this character.
He's the only Bleach character who treats his friends and close ones with some depth. Not only this, his ice type zanpakuto, Hyōrinmaru, is considered to be the strongest.
He's a prodigy and one of the youngest captains of the 13 Court Guard Squads, which is a big achievement in itself, but he's also the youngest soul reaper.
04. Sosuke Aizen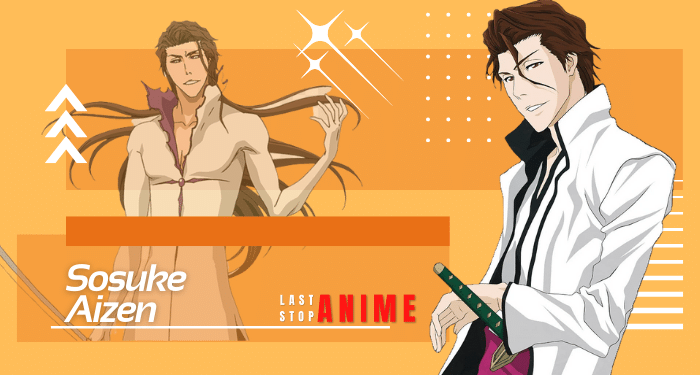 By far the best villain in Bleach. Instead of using brute force to defeat his opponents, he uses intelligence and strategy. Aizen is a lot of fun; he's brilliant, arrogant, and powerful, always planning and strategizing.
In the beginning, Aizen was introduced as a nice guy, and he couldn't even stand up to another captain. However, the best reveal in Bleach is his betrayal, leaving everyone in shock.
Each chapter is spiced up with his amazing personality. Without Aizen, Bleach would be bland and dull, and it would not be where it is now. Aizen nearly carried the story.
It was incredible to witness Aizen declare how he is at the pinnacle of Shinigami power when he first showed he was the bad guy. However, his battle with Ichigo revealed that he still had a human side.
03. Kisuke Urahara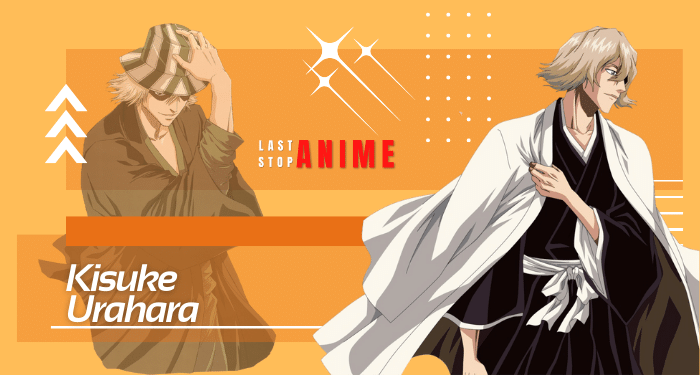 Urahara is a mysterious man. He appears to be making plans within plans. He is the only person Aizen has ever praised for his intelligence.
It's always entertaining to watch him fight because he's a master of all sorts of combat, be it with Kido or Shikai, and you never know what he'll do next.
He also had the most satisfying bout with Yammy. He spent the entire time trolling him. Urahara was always there for Ichigo, the Soul Society, and anyone in need.
He is always well-prepared and has a strategy. Kisuke is laid back and will make jokes, but he is serious when it comes to getting down to business. He is an intuitive and intellectual individual, hidden behind his goofy appearance.
02. Ichigo Kurosaki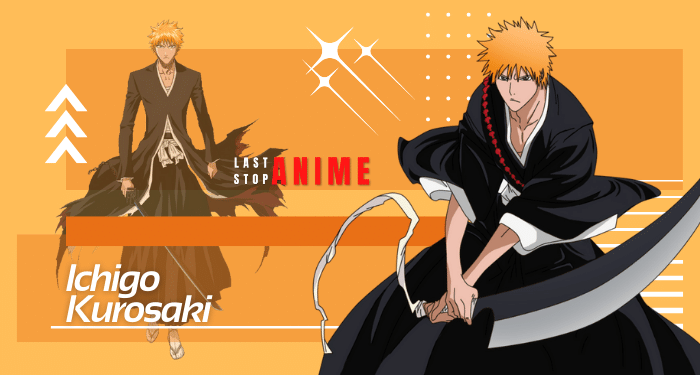 We have Bleach's main character, Ichigo Kurosaki, in the second spot. Ichigo lost his mother to a hollow and lived with his sisters and his lively dad. And, unlike other Shounen characters, Ichigo isn't motivated by an excessive sense of justice.
He is close to his friends and will go to tremendous lengths to protect them. Ichigo has an unbreakable resolve, and no matter how awful things appear, he fights until his last breath.
As the main character, he can seem a bit bland, but Ichigo grows on you as you watch.
He's been slapped by depression more than once, yet he never comes across as just another loudmouth brat. His Bankai, along with his robes, is badass.
01. Rukia Kuchiki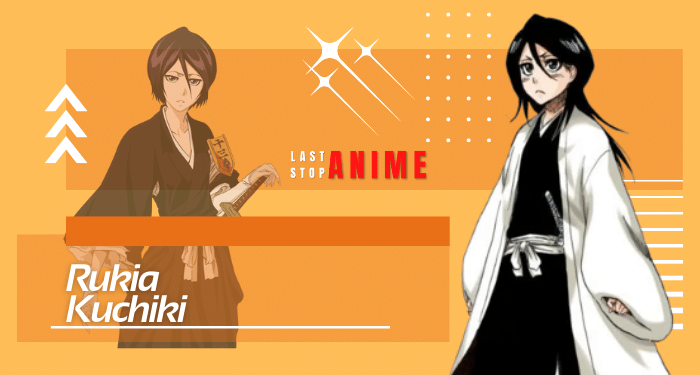 Rukia's entry in the first episode is vivid, and also the notion that she had lost her Soul Reaper powers made for an interesting plot to follow as Ichigo took her spot as the Substitute Soul Reaper.
She's not the stereotypical "princess in jeopardy," and she's not exploited for fan service. Instead, Rukia has a genuine story to tell, complete with depth and individuality.
Her strength is more earned than Ichigo's, and her wins are always the result of surpassing both emotional and physical limitations.
Her relationship with Ichigo is what brought the Substitute Shinigami and Soul Society arcs to greatness and pushed Bleach to the top 3.
Rukia is, without a doubt, one of Bleach's best characters. From her friendship with Renji, to her relationship with Kaien and how much he inspired her, she seems to have a great backstory.
Rukia's journey from having to steal to keep her stomach full as a child in the Rukon district to becoming a part of the "Kuchiki" family is interesting. Rukia might be serious and smart, yet she could also be sweet and loving.
Rukia's Zanpakuto has the most beautiful zanpakuto in the soul society. However, Rukia's zanpakuto isn't just beautiful but powerful as well. In terms of strength, Sode No Shirayuki can stand on equal footing with Hyōrinmaru or maybe even stronger. Her kido abilities are great too.