Bleach is one of the biggest anime in history. It holds the title of Big 3, along with Naruto and One Piece. Bleach manga is more popular than anime because of its art style.
However, the music used in anime is still talked about. According to anime fans, it still has the best music ever.
Talking about the most powerful villains of Bleach anime, let's talk about who are the villains of Bleach first.
Bleach villains include hollows who eat humans. Shinigami are the people who protect the world from these hollows.
Now, among them who shed their masks and gain shinigai-like powers are known as arrancars. Aizen managed to create a whole army of them by Hogyuku.
He also had his best and most powerful ones named Espada. They are 9 in number and are the main villains and enemies of Bleach.
11 Most Powerful Villains In Bleach
1. Sōsuke Aizen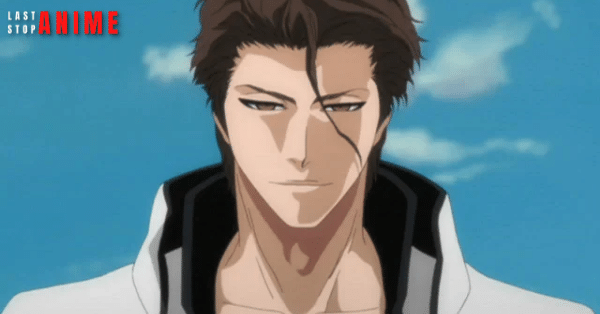 Sosuke Aizen, without any doubt, shares the first position. His power with his great mind makes him the strongest villain of Bleach. He is always at least in the top ten if not the top five in every best anime villains list.
Sosuke Aizen was the captain of the 5th division in Gotei 13 in the Soul society. He was very selfish and betrayed everyone.
Aizen even announced a war between him and the Soul society. He experimented with hollowfication, and finally, created an army of Arrancar by his evil means.
Aizen was the commander of it and was listened to by all of them. He has overruled most of the arcs of Bleach.
He fought with almost every captain who existed in Soul Society. Sosuke Aizen also defeated the captain commander Shunsui Kyōraku. It took everything from Ichigo to defeat him (not killed) so that Urahara could seal him.
Sosuke Aizen is a polite and soft-spoken intellectual who rarely shows any signs of alarm or distress.
In the start, he appears very kind and caring, which everyone respects. But the truth was he never cared about anyone but himself.
It was to disguise his true and highly dangerous manipulating personality. Everyone was nothing but a toy or minions for him.
Aizen's zanpakuto, aka sword, is Kyoka Suigetsu, whose Shikai ability is complete hypnosis. It was so dangerous that one needed to see the sword just once to be in Aizen's complete control.
This ability was unknown to everyone until his betrayal. In addition to this threatening ability, his mind is something worth talking about.
He often has the situation planned out well in advance. It always seems like he isn't going with the situation; rather, the situation is going as he pleases.
2. Ulquiorra Cifer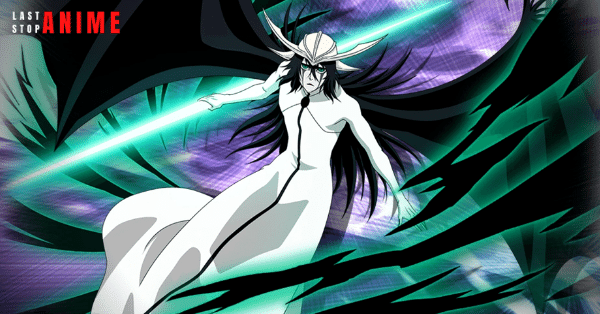 Ulquiorra cifer comes in as one of the most fan-favorite characters of Bleach. Ulquiorra was an arrancar who served as number 4 espada. I know you may be thinking about why I placed it over the other 3.
Unlike other Arrancar, he can release his resurrection for a second time which was unknown to everyone, including Aizen. He was so powerful that fans say he was only defeated due to plot armour.
Ulquiorra cifer is a cold, aloof, indifferent, and dispassionate figure. He is willing to kill and harm his comrades if they get in his way.
He is usually calm and not particularly violent and will not fight when provoked or ordered by Aizen. Cifer is not easily surprised or caught off-guard in most situations.
He claims that he does not believe in human emotions. If his eyes can not see them, they do not exist.
Ulquiorra cifer exhibits incredible powers. He is a master of hand-to-hand combat and mostly uses that and rarely draws his sword.
In addition to his highly praised speed, he has an extremely destructive cero.
Despite his great speed and attacks, his greatest strength lies in his regeneration power. He can heal and regenerate his parts even before his opponent's next move.
Another unique power of Ulquiorra is that he can show and replay the events he has seen by removing and crushing his eye into a fine dust which is known as solita vista (field of view)
3. Coyote Starrk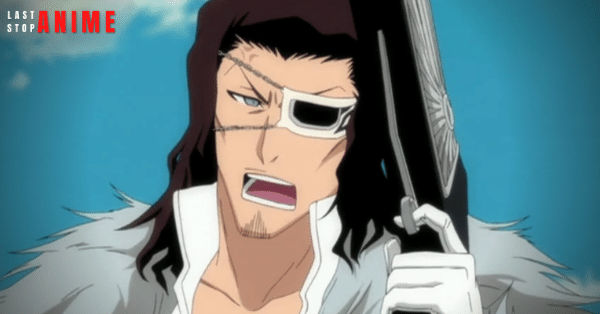 Coyote starrk is the number 1 Espada in Bleach. He is quite a lazy and unenthusiastic man. He wasn't even interested in fighting during the war called off by Aizen. T
his behavior of Starrk makes it impossible to rank him somewhere as he doesn't show his all in the battle. But despite being like this and sleeping all day, he was number 1 Espada, ranked by Aizen which means a lot.
Anyways, Coyote starrk's abilities were very impressive. He had an unbelievable speed which looked like teleportation, amazing precise ceros, and power release.
In addition to that, Coyote Starrk is very observant and very detail-oriented when it comes to fighting. He can tell all about the unfamiliar attacks by looking at them only once.
He not only gets the attacks but also all about the opponent too, like the reasons behind their actions, weaknesses, and strengths.
Unlike other Arrancar, Starrk's powers aren't sealed in a zanpakuto. Instead, it was sealed within his subordinate, Lilynette Gingerbuck, known as los lobos.
Upon releasing that, he wields two pistols with which he can aim as many ceros as possible, which are difficult to cope with even by captain-class fighters.
Another unique ability is the summoning of wolves at the cost of guns. At Starrk's command, these wolves explode by biting the opponents.
He can also summon spiritual energy swords, which are very different from ordinary swords.
4. Barragan Luisenbarn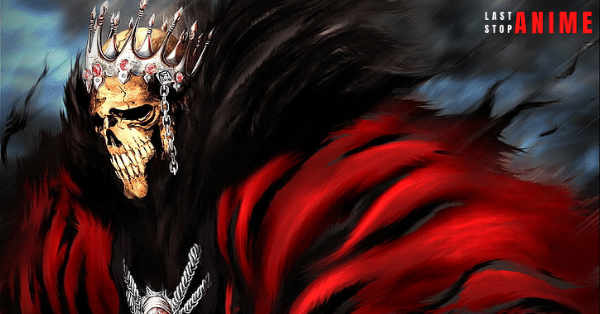 Barragan Luisenbarn is number 2 espada in Bleach. Before Aizen's invasion, he ruled Las Noches as the God-King of Hueco Mundo. Being the God-King, he is very pompous, egotistical, and full of pride.
Barragan gets easily angered and outraged if outmatched or injured.
Despite his arrogant personality, Barragan is very analytical and strategic. He is quite a wise man, deducing the fake Karakura town and the pillars that are needed to be destroyed to reveal the real one.
Not only that, he knew the exact location of the pillars. He also saw through Suì-Fēng's attack strategy during the battle.
Barragan Luisenbarn represents the aspect of death and ageing brought by time. His powers are very dangerous and have no flaws except one that is challenging to find by an ordinary or a captain-level shinigami.
Besides his immense spiritual power, strength, and axemanship, he also exhibits unique powers. Barragan can create a space around himself that slows time and hence the speed of anything coming into contact.
Hence, any attacks are useless for him. Another highly dangerous thing about him is that he can accelerate the age of anyone or anything with just one touch, leading to the damages caused by ageing and, ultimately, death.
5. Harribel Vasto Lorde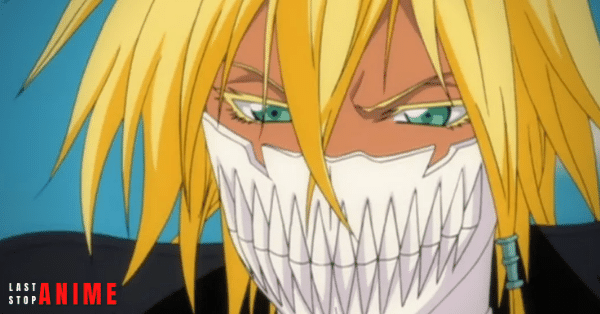 Harribel Vasto Lorde is the Espada number 3 in Bleach. After Aizen's defeat, she became the ruler of Hueco Mundo. During the battle, she fought with vice-captain Rangiku Matsumoto of the tenth division and vice-captain Momo Hinamori of the fifth division.
After injuring them seriously, she also fought with the tenth division captain Tōshirō Hitsugaya and Captain-Commander Genryūsai Shigekuni Yamamoto and still was undefeated. She was betrayed by Aizen, who killed her in the end but was saved by Orihime.
Harribel is calm, level-headed, and analytical. She doesn't like to engage in any fight and is the one who silently observes both parties until the fight ends.
She is very perceptive that she can see through a person. Harribel can also be outraged by anger if done so, or her loved ones are killed.
Harribel possesses high skills in swordsmanship. She can switch her sword from the right hand to the left hand.
She is demonstrated with incredible speed in battle, forcing Hitsugaya to go on complete defence at a point in the fight.
Her released form of zanpakuto is destroyed or hunted. The special ability of her released form is that it enhances her abilities to another level.
Her primary ability in this form is Water manipulation. She can create and manipulate water for her attack.
6. Nnoitra Gilga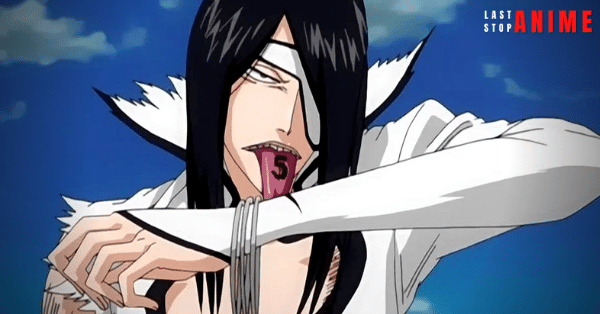 Nnoitra Gilga is ranked number 5. One of the most annoying characters of Bleach. Nnoitra is an extremely crude, sadistic, and perverted man. He is very insulting and foul-mouthed.
He is the one who holds grudges over other people. Nnoitora's personality shows bloodlust and hunger for battle. He hates being weak and refuses all forms of assistance during a fight.
Nnoitra is a master in using his zanpakuto. Being the longest and biggest sword among arrancars, it is more advantageous to him rather than coming in his way.
He wields it effortlessly and uses brute strength towards his opponents, making him proficient in it.
Nnoitra holds the title of the strongest Hierro among any arrancar, including the strongest ones, allowing him to withstand any attack with no sign of injury.
The Resurrección of Nnoitra's sword gives him extra limbs and doubles his weapon. It also enhances his physical abilities, regeneration, and spiritual powers.
He also can hide his arm and use it instantly during a fight or a move. However, during his battle with Kenpachi Zaraki, he shows signs of weakness and desperation and becomes increasingly frustrated over his inability to overcome the powerful captain.
7. Grimmjow Jaegerjaquez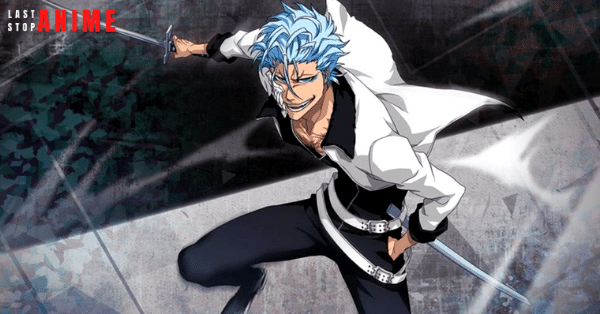 Grimmjow Jaegerjaquez shares the position of number 6 in espada. It's hard to rank Grimmjow and Nnoitra as they are almost at the same level in terms of power. However, we went by Aizen's ranking, and he fought with Kenpachi.
Grimmjow Jaegerjaquez is very violent and short-tempered. He shows an obvious blood lust in fights and always remains eager to prove his powers.
He holds a huge grudge against Ichigo after he wounds him. Grimmjow is quite observant. He can see any openings his opponents reveal.
He can tell the weakness of any attack, even in the middle of the fights, which happened when he was fighting with Ichigo.
Grimmjow is highly proficient in hand-to-hand combat. His skills lie in there. He rarely uses his zanpakuto. His punches and kicks are lethal, unpredictable, and incredibly destructive.
His Hierro is strong enough to effortlessly block the sharp edge of a released Shikai blade with his bare hand with no damage.
He also survived Gatsuga tensho and the freezing ice of Rukia. Unlike others, he can use a gran ray cero capable of destroying Las Noches itself and hence was forbidden to use it thereby Aizen.
He can also use sonic waves in the air in his released form of zanpakuto. Desgarron, the great tear, is another unique power possessed after the released form.
8. Szayel Aporro Granz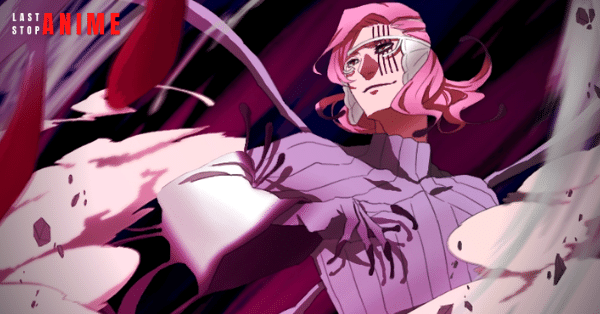 Szayel Aporro Granz is the mad scientist of Las Noches in Bleach. He is ranked number 8 in Aizen's army. After being killed by Mayuri, he was sent down to hell, becoming the Jailer of hell.
Szayel tops the list of annoying characters due to his ruthless, cruel, sadistic, cocky and arrogant personality.
He views others not as more than research material and considers himself a perfect and immortal being as he can reproduce himself in another person's body.
Szayel is an intelligent scientist. He makes spiritual weapons and highly advanced traps.
He investigates immunization, which helps him study the damage caused to his opponents and nullify their effects, making himself immune to their strikes.
Szayel released form is something beware of. He gains a few scary abilities in that form. First, he can make a carbon copy of any individual he touches.
Second, by grabbing an opponent in his wings, he can make a doll resembling them. Any damage caused to the doll's internal organs is damage done to the original, as he did with Ishida Uryu.
Another unique feature is that if eaten, his body will travel through their body's nervous system and take complete control of him.
He can also be reborn if injured beyond repair by 'impregnating' his enemy and forcing himself out of them.
9. Kaname Tōsen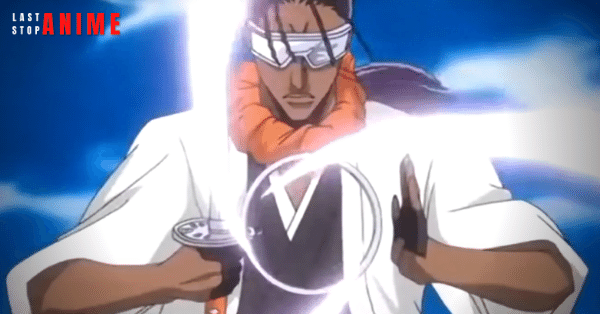 Kaname Tosen is the former captain of Soul society in Bleach. He and Gin Ichimaru betrayed and got along with Aizen and became enemies. Being a captain, even when he cannot see through his eyes, one can assume how powerful he can be.
After his hollowfication, he got additional powers as well, including eyesight. However, along with gin, he is identified as being afraid of death by Kenpachi, which was later proved right.
Kaname Tosen is very skilled in using his katana and usually relies on it. His special ability is to project a high-pitched tone over a wide area that can knock them down upon hearing.
Tosen's Bankai is extremely dangerous unless and until one knows its weakness. Using his ability of Bankai, he creates a dom in which his opponent loses every sense (see, hear, smell) except touch.
The only weakness is if they touch him, they will regain their power. However, it's not easy to deduce, and even if one does, Tosen possesses high speed.
Tosen's Resurrección enhances his sound-based abilities, strength, and regeneration despite his Bankai.
10. Shūkurō Tsukishima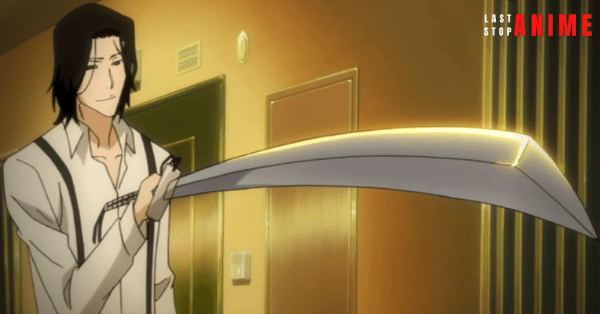 Shukuro Tsukishima is a Fullbringer and a former member of Xcution in Bleach. He is a calm and carefree person and always remains on his guard. Even in a battle, he remains cautious and never acts without purpose or a plan.
Tsukishima is no doubt a skilful swordsman. He is also known for his speed. He can strike his target before they can even react or see him. Even a shinigami, Byakuya, was forced to keep his guard up against him.
His fullbring is "Book Of The End". His Fullbring manifests itself in his bookmark, which he can transform into a katana. It has two very powerful abilities.
One is that he can kill his opponent with a slash, and second, he can alter the person's memories. He can't change them but can insert himself as someone very close to the person, gaining their trust.
Tsukishima can do the same with an object, like with the ground, he can set traps, and if used on a weapon, he can get all the knowledge about it. He is a very liked villain of Bleach by fans.
11. Zommari Rureaux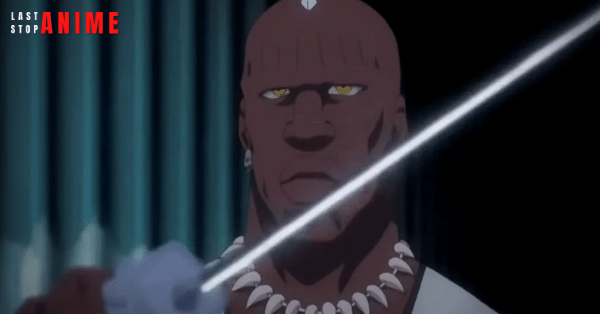 Zommari Rureaux is ranked 7 in Aizen army. He is usually calm and serious. He always meditates to stay in a peaceful mind. However, his calmness waved away during his battle against Byakuya Kuchiki, where he was at a great disadvantage.
Zommari has standard hollow power. However, he holds the title of the fastest Sonido among anyone. His Resurrección ability is entirely based on how multiple eyes of his new form.
Using his eyes, he can take control of one object per eye. His release also possesses a defensive role. Its lower half becomes a full sphere that covers Zommari's upper body.
However, he was no match for Byakuya and his Bankai.