Manhwa and Webtoons are getting popular and garnering more attention than ever. Primarily due to their engaging stories, great characters, and rich, colorful art and illustrations. Manhwa or webtoons are frequently adapted into anime or K-Drama.
Getting even more attention from anime fans, who would want to explore Manhwa and Webtoons even more deeply.
The LGBT+ community is well-represented in Webtoons. GL, aka Girls Love or Yuri in manga terms, is a common genre in Manhwa and Webtoons.
Yuri or Girls Love in Webtoons, ranges from cute high school girl love stories to focusing on more mature women with some sex scenes here and there.
Some of these manhwas and Webtoons are R-rated and deal with issues like death and rape, so avoid reading them if you get triggered by these topics.
We hope you'll enjoy the new world of Yuri Manhwa that we are about to bring you.
List Of Best GL Manhwa/Yuri Manhwa To Read
15. Lilith (Sirius)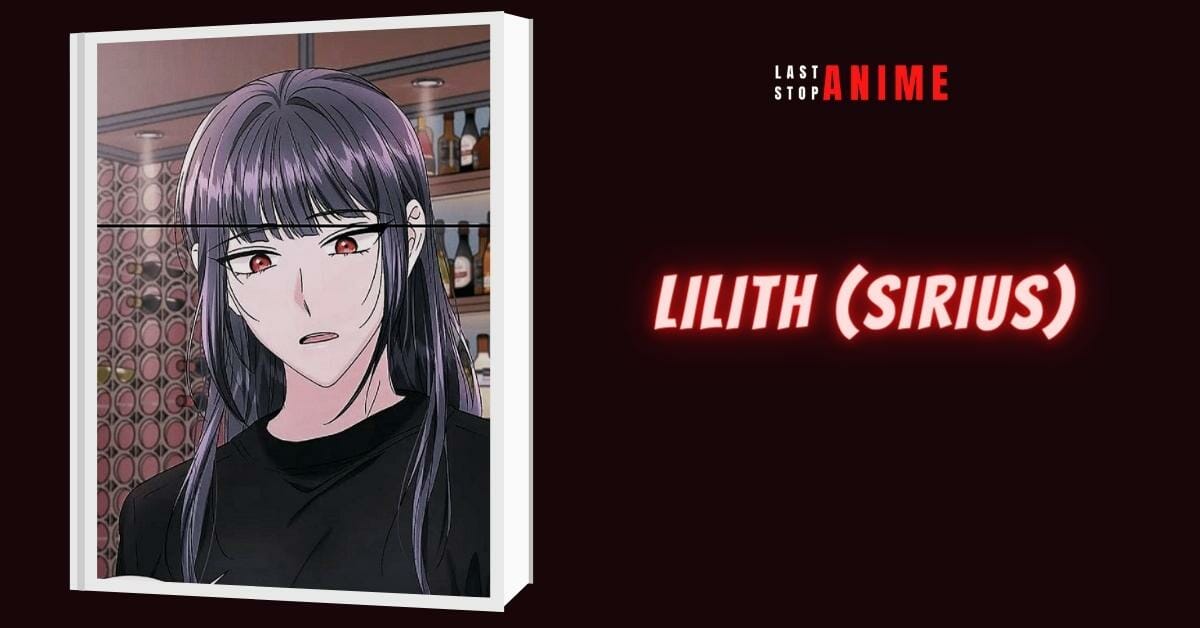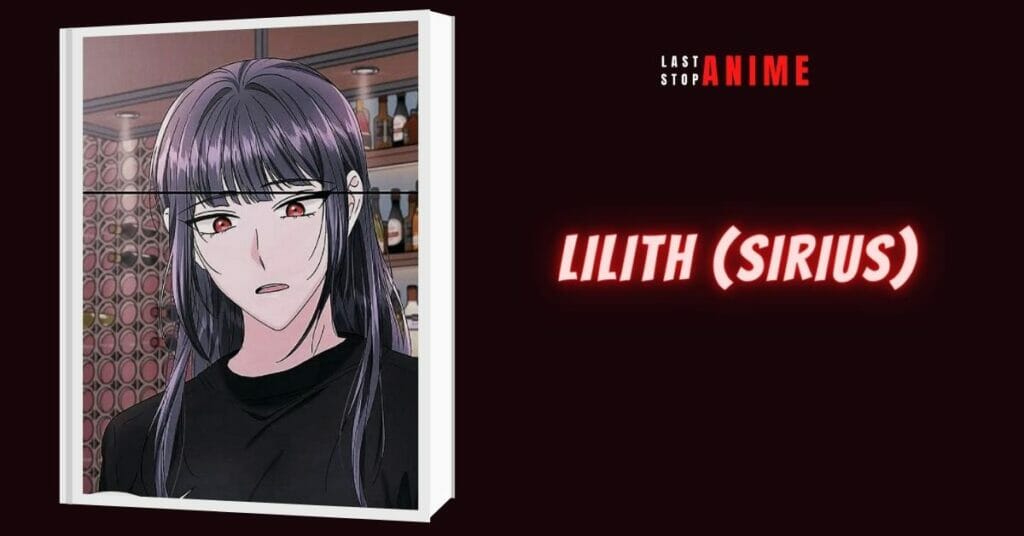 Number Of Chapters: 24 Chapters
Status: Completed
Authors: Art-Chesire & Writer-SIRIUS
Genres: Adult, Drama, Yuri, Smut, BDSM, Romance
From what anyone can see, Jaehee seems to be a quiet but devoted high school teacher. Jaehee enjoys spending her time kneeling at the end of a whip hidden behind drawn curtains and shut doors.
Chun Jae Hee is a masochist. She looks forward to receiving punishment from her friend and head director, Ju Hae Rim. Ju Hae Rim is more than willing to do it and even looks forward to it.
Secret emotions that she had suppressed for years start to surface when Yun Sul-Hwa, whom she has known for a few years, starts working as a teacher at Jae Hee's school.
The tale of these two women now begins, with one desiring dominance and the other seeking love.
You'll adore this Yuri Manhwa to the moon and back if Girls love is your thing. The characters are just wonderful, and the tale is quite gripping.
It grows more explicit with each girl-on-girl action scene, and eventually, you can't help but become addicted to it. Lilith is one of the best Yuri Manhwa on the list.
Also Read: 21 Best Uncensored Manhwa Recommendations
14. Sora & Haena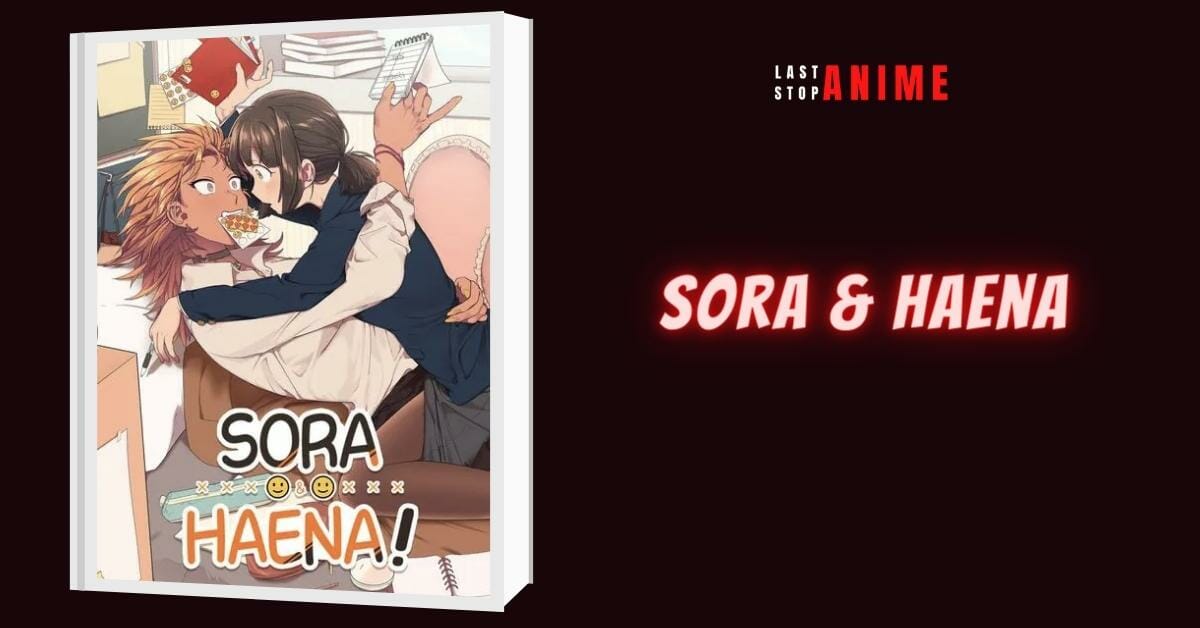 Number Of Chapters: 51 Chapters + Side Story (Complete)
Mature Ver: 16 Chapters and All Age Ver: 14 Chapters
Status: Completed
Authors: Jackbull
Genres: Comedy, Romance, School Life, Shoujo Ai, Yuri, Drama
In this story, we meet two girls who couldn't be more dissimilar. Yoon Sora, a topper who struggles to make friends, is one such case.
Sora is the best student at the elite Jaeil All-Girls High School, but when she finds herself telling her friends that she has a boyfriend when she doesn't, she decides to take on the nearly impossible mission of helping the troubled Haena Woo get into college.
Haena will need to find Mr. Right for Sora, though, to prevent being found out for her deception. Sora learns surprisingly that Haena is the one for whom her heart is pounding, not any boy.
The story of this comic is cute and romantic. The tale also follows the opposite attractor troupe since Sora and Haena are complete opposites of each other. While Haena is an extrovert, Sora's an introvert.
Sora & Haena also break traditional beauty standards, especially Haena. She's tan and has a tomboyish charm.
13. The Love Doctor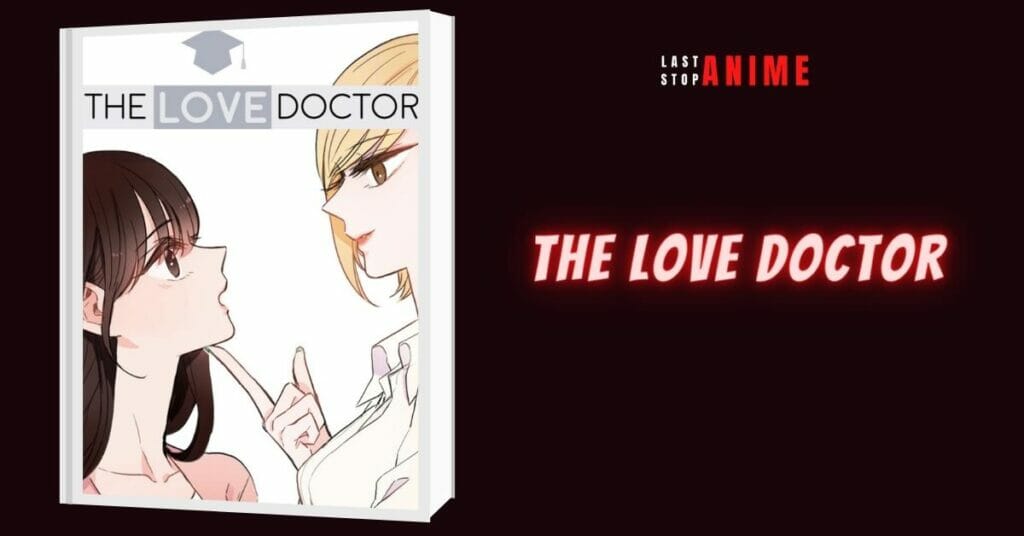 Number Of Chapters: 85 Chapters + Epilogue
Status: Completed
Authors: Art-Bansook & Writer-Chamsae
Genres: Comedy, Drama, Romance, Slice of Life, Yuri
The Love Doctor is a finished, original webcomic by Lezhin Comics. Its 86 chapters make it an excellent choice for binge-reading.
Jung Erae is so clueless about dating and men that she scares them all away. She desperately seeks therapy and eventually contacts Cha Yoon, a love doctor. Strangely, Erae begins to feel fresh affection for this pretend doctor.
Erae is her final "client," so Yoon genuinely wants to help her, but she eventually starts to want to take care of Erae.
Although how Erae discovers her emotional side may be a bit cliché, what keeps you interested in the story is how the initially naive Erae develops into solid support for Yoon, who, although being a love doctor, doesn't surrender her heart too readily after being misled in the past.
12. Elixir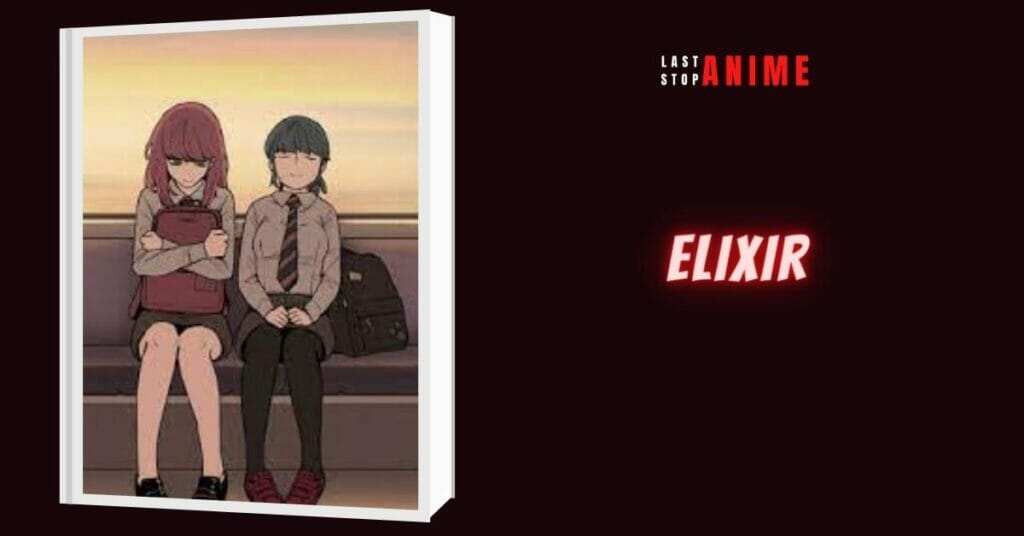 Number Of Chapters: 55 Chapters (Season 1: 30 Chapters Season 2: 25 Chapters)
Status: Completed
Authors: Art-P.P & Writer-Sungwon
Genres: Adult, Drama, Supernatural, Yuri, Romance
Before Eunha learned that Siyeon used a magic potion to make her fall in love, the two high school sweethearts were inseparable.
Eunha leaves Siyeon out of heartbreak, and ten years later, they cross paths again during a business conference.
After some hesitation, Eunha considers Siyeon's offer when he asks her for a second chance to express her love. More magical forces enter their lives just when they are about to get back together, though.
Elixir begins as a beautiful high school love story before unexpectedly turning towards fantasy.
This Yuri Manhwa takes place in the typical environment but includes spells and other things. In a sense, it is appropriate for both older and younger viewers.
11. Everyday Lily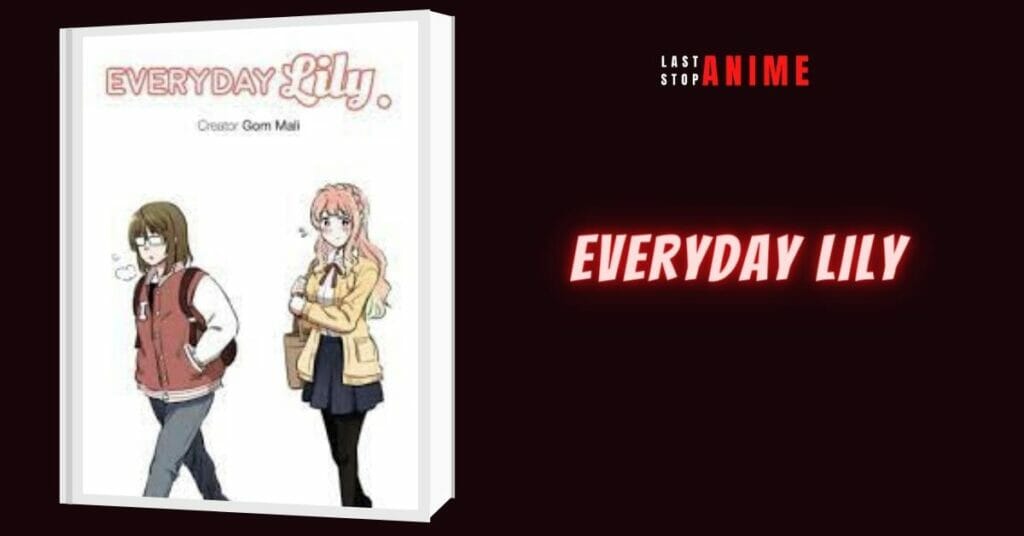 Number Of Chapters: 51 Chapters + Prologue
Status: Completed
Authors: Art-Gom Mali & Writer-Gom Mali
Genres: Comedy, Slice of Life, Yuri, Romance
Up next, we have one of the best Yuri manhwas. Everyday lily is appreciated for its realistic portrayal of a romantic relationship.
Everyday Lily follows two lesbian college students, one of whom is a realist who favors real-life relationships and the other who just enjoys two-dimensional art.
Jua is a girl that primarily engages in hookups with other people and rarely enters into committed relationships. Nayoung, on the other hand, was solely exposed to romantic relationships through comic books.
Somehow, Nayoung develops feelings for Jua and begins to pursue her, but is first rejected. They both develop a love bond when the realistic one pursues the secret one.
But wouldn't a relationship like that be sweet? One of the most fantastic things found solely in GL webtoons is dealing with challenges together or, at the very least, caring for a closeted partner.
Everybody can enjoy this kind of GL manhwa. It is upbeat, adorable, and humorous, gradually making you adore it.
The characters' relationship feels quite genuine, especially during their sexual encounters. The focus of this Yuri manhwa is the realistic depiction of relationships.
The art of this comic is cute. You won't be able to put it down once you begin reading Everyday Lily.
10. The Third Party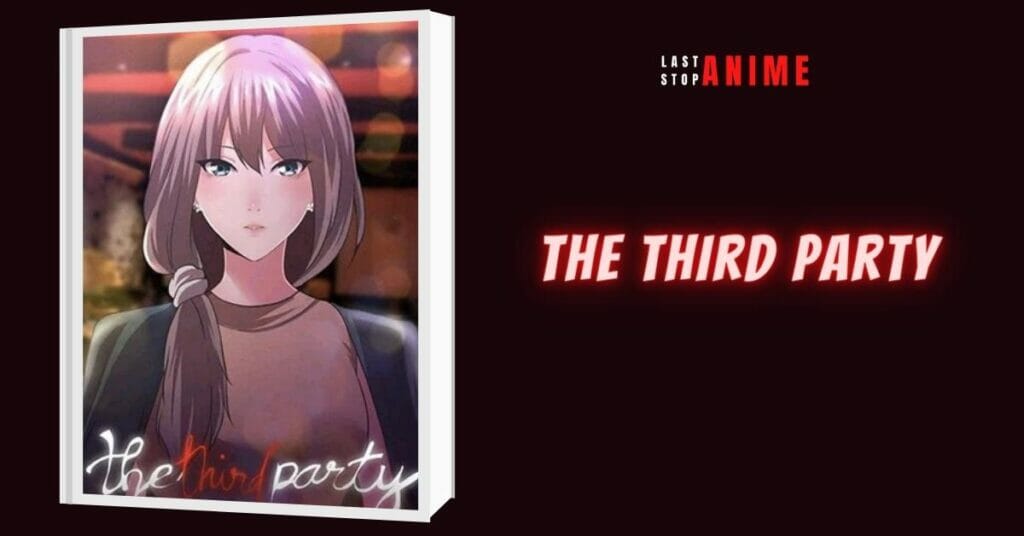 Number Of Chapters: 63 Chapters + Epilogue
Status: Completed
Authors: Art-Enjelicious & Writer-Enjelicious
Genres: Adult, Drama, Yuri, Romance, NTR
The Third Party centers around three women in a love triangle engrossed in their passions. One of them will soon inherit the GBS broadcasting Center. The daughter of a prominent corporate director, Gu Jeong Hui, is a wealthy and privileged young woman.
Her father is the main person in charge of her life, and it was on his orders that she even married a successful anchor.
She doesn't hate her spouse but doesn't like him. The other two are a backstage producer and an anchor.
She accepts an internship at her father's company, and it completely changes the course of her life. She meets the individual with whom she will have a passionate and dangerous bond.
What will occur if this trio develops feelings for one another? Especially if one of them is hiding a secret that has the power to change the course of events completely. See how the shared love between these three lesbians allows them to taste heaven.
We advise you to pass on this one unless you're looking for a compelling and explicit drama.
Although it isn't your usual Yuri Manhwa, the story never fails to captivate the reader with its constant lesbian scenes and turns.
You won't have the best experience possible, but you'll undoubtedly like the plot and character relationships. After all, it is among the best Yuri Manhwa/GL Manhwa.
09. Us Right Now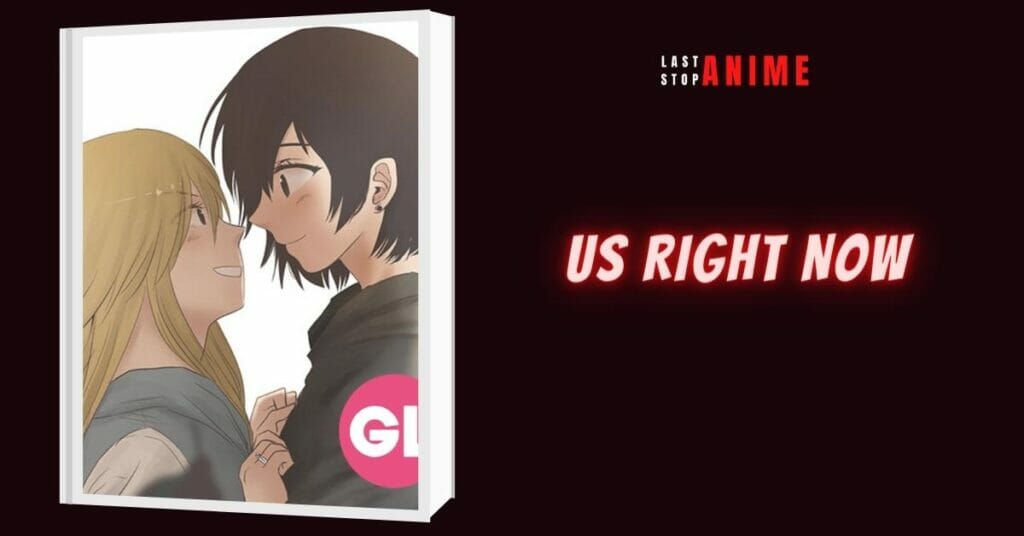 Number Of Chapters: 2 Chapters
Status: Completed
Authors: Art-Bbung (GL) & Writer-Bbung (GL)
Genres: Adult, Romance, Smut, Yuri, Drama
A nice pair who have been living with each other for four years is Rina and Noa. Rina frequently struggles to comprehend how Noa thinks about not spending quality time with her because she is so preoccupied with her job. Noa decides to test their relationship one day.
Noa leaves a message behind after admitting to breaking up with her and fleeing from her house.
There would no longer be any "Us" between them if Rina couldn't track her down within 48 hours. Can Rina locate her and demonstrate her depth of affection?
The best aspect of this Yuri manhwa is how it draws you in immediately. The storyline doesn't weaken due to the wonderful characters and artwork.
If you enjoy GL webcomics or comics with well-developed plots that consistently offer enjoyable girl-on-girl action, this one should be your top pick.
08. Just Right There!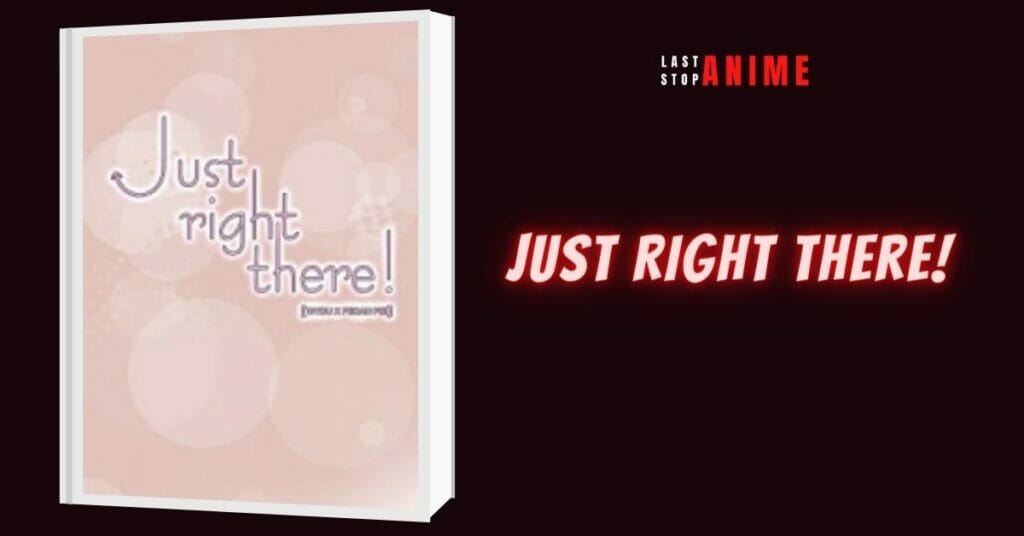 Number Of Chapters: 62 Chapters + Epilogue
Status: Completed
Authors: Art-Pecanpie & Writer-Withyou
Genres: Adult, Comedy, Drama, Mature, Smut, Yuri, Romance
When Min Do Yeon's engaged boyfriend when one day he abruptly broke things off through text, she was a happy art instructor.
She sobbed inconsolably to her best friend, Bo Kyung, who then inquired if she was free before they headed to a pub.
She kissed her best friend while drunk, not realizing it was a "Girls Only" bar, and her life was forever changed.
Sometimes people discover certain things too late. Like Do Yeon, who didn't realize she was a lesbian until she dumped her boyfriend. It shows how they both develop their connection in later chapters.
The characters are well-drawn, and the artwork is lovely, but what truly stands out is how it conveys the relationship between the characters. The story pulls you in, right from the beginning.
Overall, it's a fantastic romance Yuri Manhwa and one of the best GL Webtoon/comics on the internet.
07. What Does the Fox Say?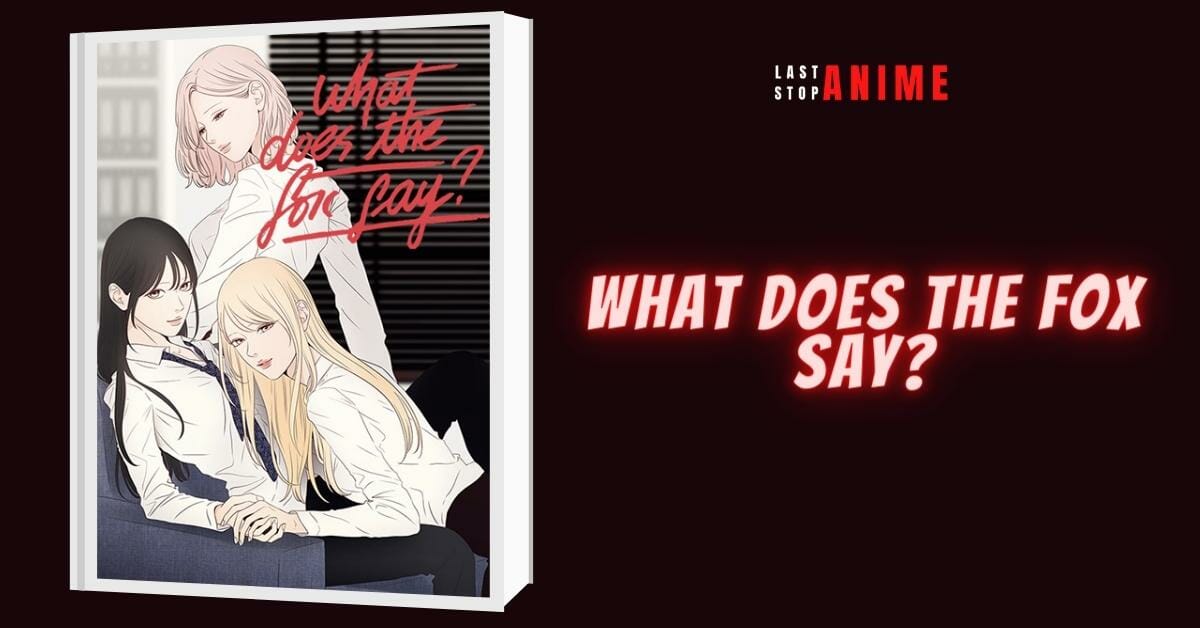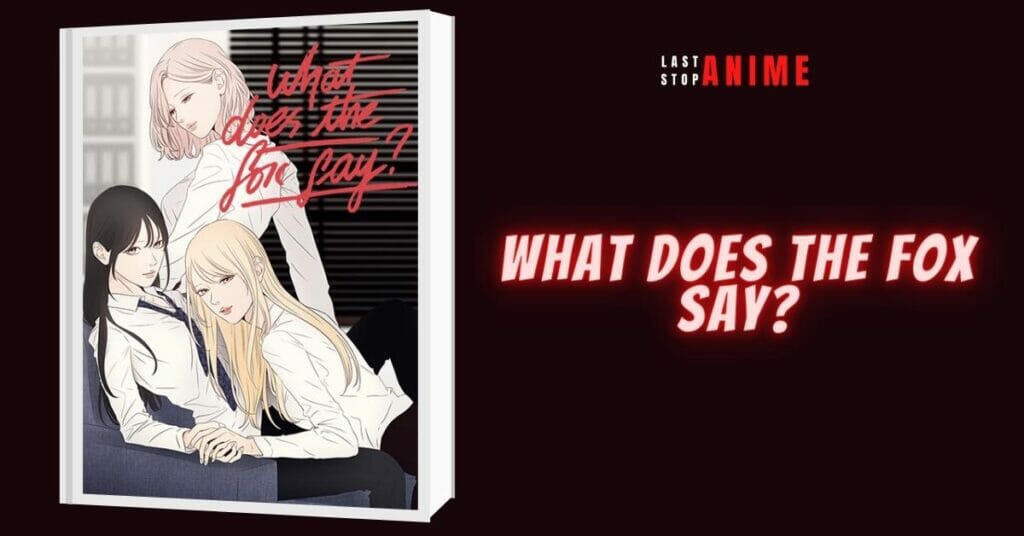 Number Of Chapters: 93 Chapters + 41 Side Story
Status: Completed
Authors: Art-Team Gaji & Writer-Team Gaji
Genres: Adult, Drama, Romance, Yuri
The renowned gaming development studio has recently hired Seung Ji. She captures everyone's attention right away with her beauty and icy vibe.
Despite the admiration from her coworkers, she develops an interest in Sumin, her team leader.
Sumin is a team leader at Seju's mobile game studio. Here comes the plot twist: Seju is her ex-girlfriend. Sumin consistently ends up with Seju after breaking up with her multiple times.
However, Sumin develops feelings for a new team member with attractive looks. Does she feel happy about this? Yes. But not Seju, who remains totally in love with her.
Ju Seongji has never been in a relationship before, but she has a crush on her colleague, Seong Sumin, for some reason. S
umin, in contrast, has only engaged in sexual relationships in the past and is resentful of Seongji's approaches, primarily out of guilt.
Even though the two finally fall in love, things aren't as simple because Sumin's past continues to hold her back.
The connection between these two girls wasn't particularly unique initially, but it gradually changed into something more.
If one were to read it entirely, one would describe it as an amazing piece of work. You won't grow tired of reading it. For Yuri Manhwa, the illustrations and translations are quite astounding.
06. Ring My Bell
Number Of Chapters: 62 Chapters + Review + 4 Side Stories
Status: Completed
Authors: Art-Yeongol & Writer-Yeongol
Genres: Comedy, Romance, Slice of Life, Yuri
In the sweet and beautiful Yuri Manhwa Ring My Bell, Mai Sohn, a creator of webcomics, is the main character.
She hesitates when a prominent publisher approaches her with a proposition for a webcomic about relationships because she recently got dumped by her girlfriend.
She then encounters her homophobic neighbor, who exhibits regular behavior for a moment before acting strangely the next.
However, Mai expresses an attraction to her and chooses to begin dating her, which also encourages her to accept the comics' offer.
This is one that you must read if you enjoy GL Manhwa. Despite being a straightforward webcomic, it oversimplifies. Particularly during the Yuri moments, the characters and their interactions seem so genuine.
It's one of those comics that a woman genuinely created for other women, and if you're searching for some spicy girl-on-girl action, you'll find plenty of it here as well.
Finally, we recommend that you do not skip these types of Yuri Mahwa.
05. Mage and Demon Queen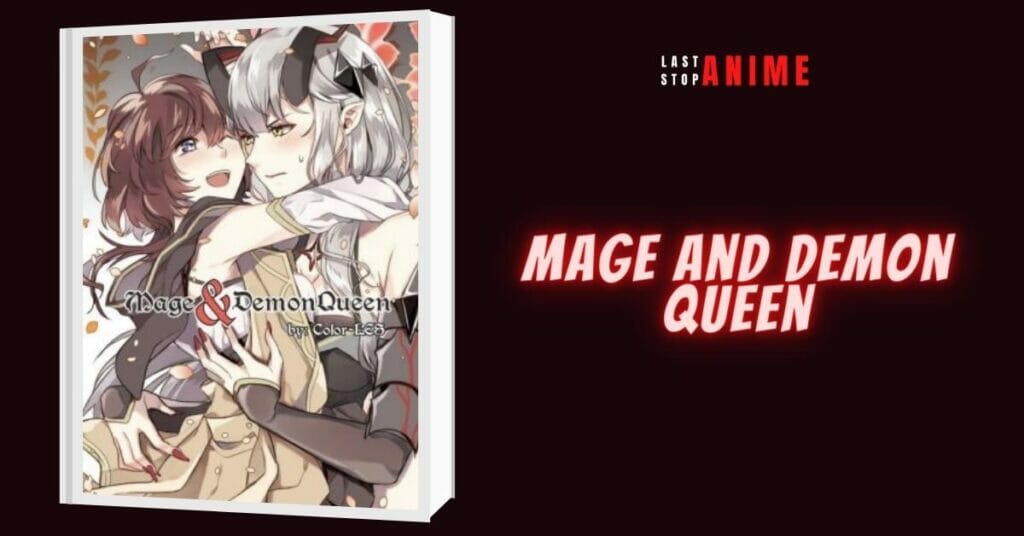 Number Of Chapters: 162 Chapters
Status: Completed
Authors: Art-Color_LES & Writer-Color_LES
Genres: Action, Adventure, Comedy, Fantasy, Romance, Yuri
This storyline occurs in a fantasy role-playing game where players can band together and attack the demon tower. They can then go to battle the demon queen, Velverosa, the tower's last opponent.
The story of Mage and the Demon Queen centers on a mage who consistently enters a battle in the Demon Queen's domain but ultimately only suffers a defeat.
However, the only reason she persists is that she wants to go out with her.
Adventurers are looking for the head of the Demon Queen while she tries to take her hand in a loving embrace. Read on to discover how this tale develops, filled with many charming, lovely, and romantic moments.
04. Pulse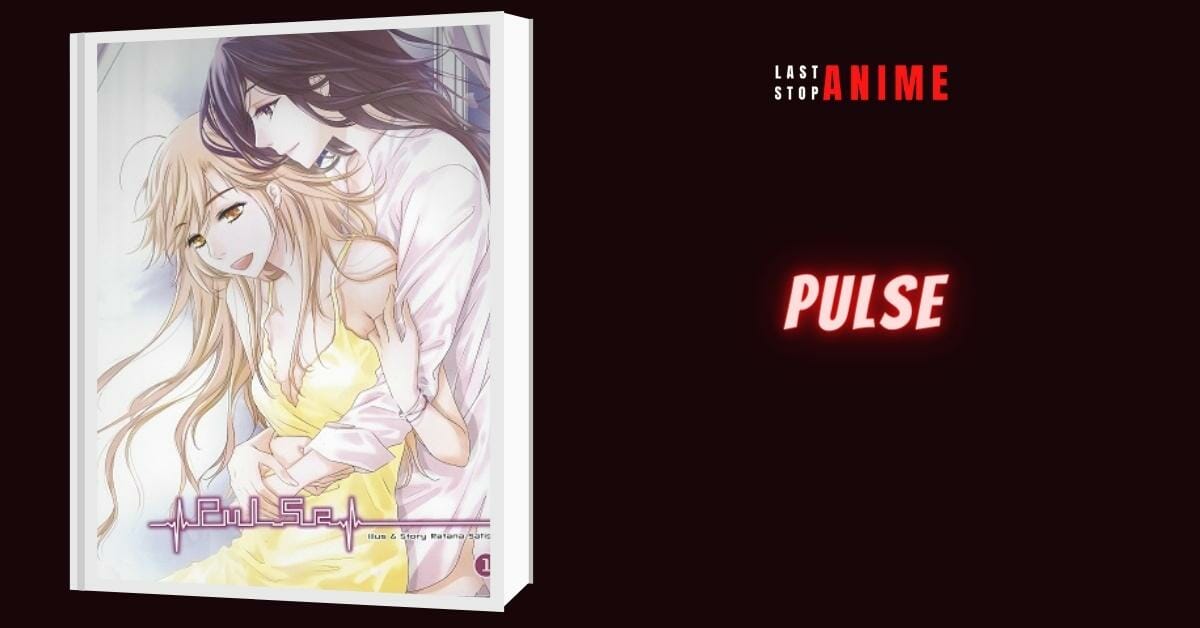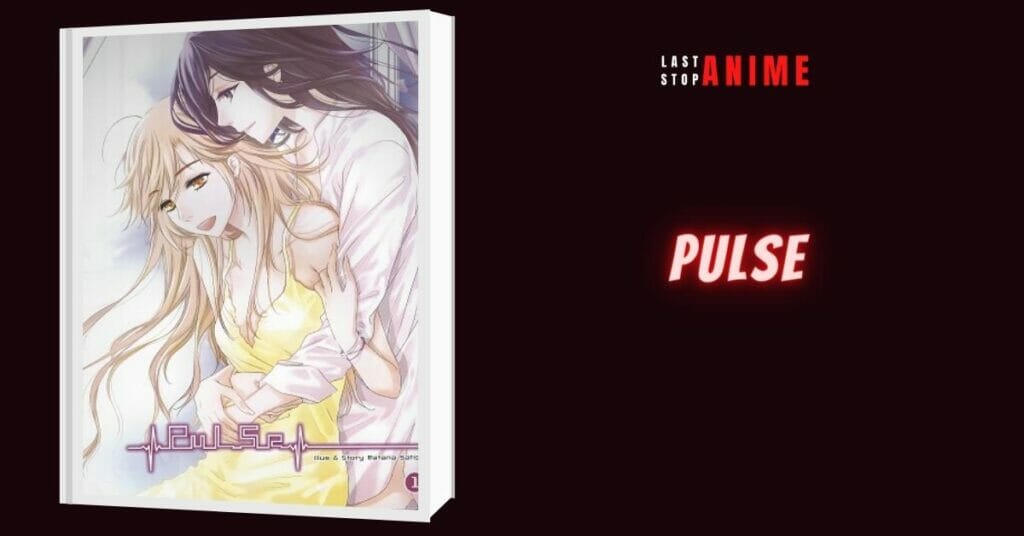 Number Of Chapters: 67 Chapters + Prologue + 7 Specials
Status: Completed
Authors: Art-Ratana Satis & Writer-Ratana Satis
Genres: Adult, Drama, Romance, Smut, Yuri
Mei has a comfortable life and is a renowned heart surgeon. She finds delight in sex despite how hectic and stressful her job is all the time.
She has never been involved in a committed relationship, although she frequently has sexual encounters with many women.
Then she encounters a mysterious girl named Lynn in the hospital hallway, which alters her perspective on romantic relationships.
She won't have to wait long to understand that partnerships are about affection rather than pleasure.
Your adoration for this Yuri Manhwa would start with how it meets your fantasies with a romance showdown.
Even though the scenario shifts to a love story, later on, there will still be some fantastic girl-on-girl encounters for you to enjoy.
03. Her Tale of Shim Chong
Number Of Chapters: 67 Chapters + Prologue + 7 Specials
Status: Completed
Authors: Art-Bi-wan & Writer-Seri
Genres: Drama, Historical, Romance, Shoujo Ai, Yuri
Two women in "Her Tale of Shim Chong" have the same desire to flee society and live as wild birds.
The other is the fiancée of a Chancellor who was sold off for the benefit of her family, while Shim Chong is a beggar who looks after her blind father.
Shim Chong rescues her from the river when she tries to commit herself one day.
Following this encounter, a love connection develops between these two women, and they gradually fall in love. Will society accept them, though?
Be sure to check out this one since it has great girl-on-girl action along with seductive characters.
02. My Princess Charming
Number Of Chapters: 39 Chapters + Epilogue
Status: Completed
Authors: Art-Teunteun & Writer-Teunteun
Genres: Comedy, Drama, Gender Bender, Mystery, Romance, School Life, Shoujo Ai, Slice of Life, Yuri
Every other girl has never come close to Yuna's fame. She struggles with her popularity since males constantly pester her.
At that point, her friend offers her a solution that will definitely deter others. The plan is to find a boyfriend to stop people from approaching her.
When a stunning man walks into the room, Yuna notices him.
She falls in love with him immediately, without realizing that she is a woman and not a man.
Also Read: Best BL Manhwa Of All Time To GIve A Try
01. Moonlight Garden
Number Of Chapters: 95 Chapters + Prologue + Hiatus Special + 3 Epilogues
Status: Completed
Authors: Art-Miss PM & Writer-Kang Unnie
Genres: Adult, Drama, Harem, Supernatural, Yuri
The plot of Moonlight Garden takes place in a brothel where flower maidens give sexual pleasure beyond anyone's wildest dreams.
Dohwa is a young woman who has not yet blossomed and does not wish to live the life of a flower maiden.
She, therefore, decides to alter her destiny.
Dohwa begins brewing remedies that will be useful to her in the future but is unluckily discovered by Hyewon, a mistress.
She was unaware that Lady Hyewon was hiding some secrets as well.
Other Yuri Manhwa That You Should Check Out!
The Girlfriend Project
Soul Drifters
Soulmate
Club Amour
Getting to Know Grace