The vampire anime genre is quite the sub-category, but it is one of the most interesting.
Filled with so many brilliant re-imaginings of the myth of vampires, the genre swings from shonen to harem to shoujo and so forth.
From surviving a vampire attack to being a vampire themselves, the series' protagonists are some of the most interesting ones- ranging from Count Dracula himself to….. well, read and find out yourself.
List Of Must Watch Vampire Animes
21. Kekkai Sensen (Blood Blockade Battlefront)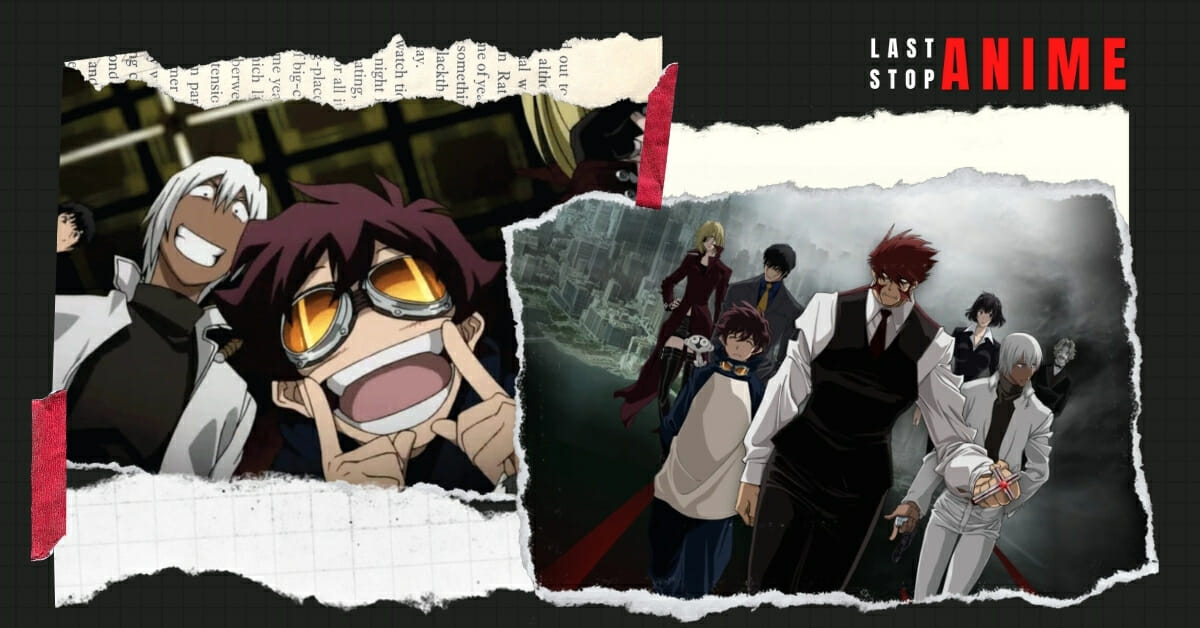 Blood Blockade Battlefront, or Kekkai Sensen, was produced by the legendary Bones animation studio into a 12-episode anime series based on Yasuhiro Nightow's manga series.
The series centers around the crime fighting organization "Libra",- who are based in Hellsalem's Lot, which was formerly known as New York City.
The transformation of NYC into Hellsalem's Lot was brought by opening a portal to the "Beyond", which let in all sorts of monsters and magical and vile creatures into the city.
The plot is centered around a young photographer named Leonardo Watch, who obtains the gift of All Seeing Eyes of the Gods. But it comes at the tragic cost of his sister's eyesight.
After this incident, Leonardo moves to Hellsalem's Lot to join Libra in their fight against monsters and terrorists to clear the streets and prevent the horrors of Hellsalem's Lot from spreading to the outside world.
20. Rosario + Vampire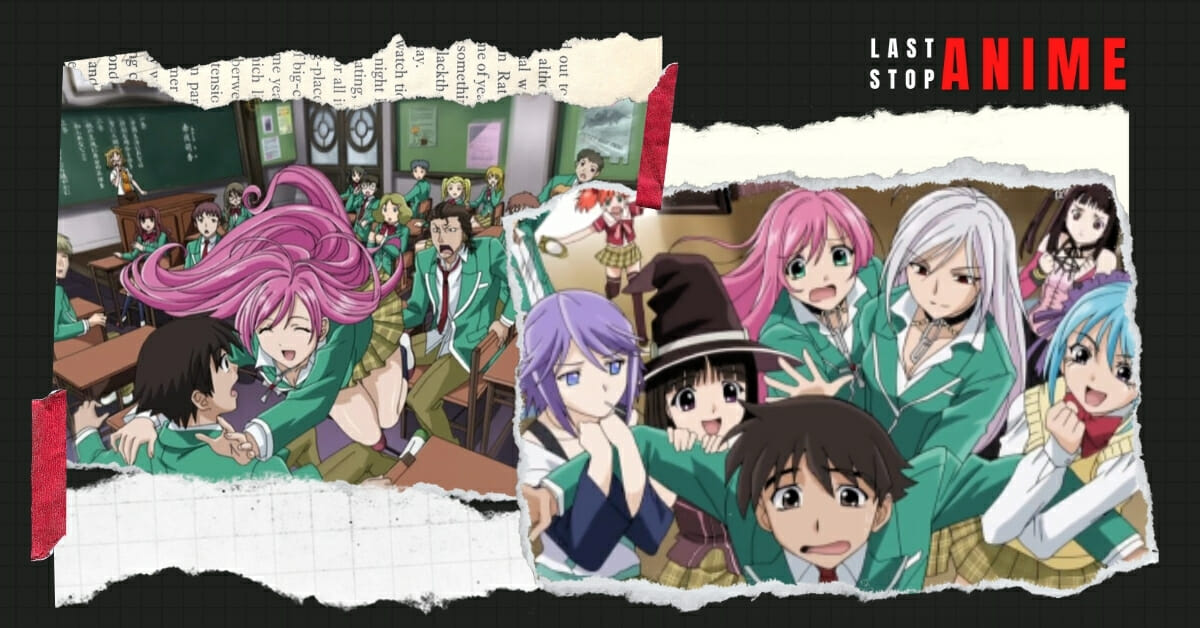 The vampire anime series genre is so dynamic that it routinely encapsulates multiple other genres- shonen being one of the most common ones. But this one is unique- it is a harem anime.
Comparatively lighter than the rest of the titles on this list, Rosario + Vampire is worth watching if you want a genuine break from all that gore and violence vampires to indulge in.
The plot revolves around a teenage Tsukune Aono who finds it hard to get into any good high school (his bad grades don't help).
As a last resort, his parents enroll him at a private school named Youkai Academy, an institute that seems normal on the surface.
Much to Tsukune's surprise (and, yes, vampire fans' delight), he discovers that the school is filled with all sorts of monsters in human form.
However, Tsukune decides to stay in the school because- well, the human-looking monster girls there are really into him. But this decision comes with its risks because of the school's official rule to kill off any humans who might wander into the premises.
For some light comedy and romance, this is the best bet for a vampire fan to watch.
19. Tokyo Ghoul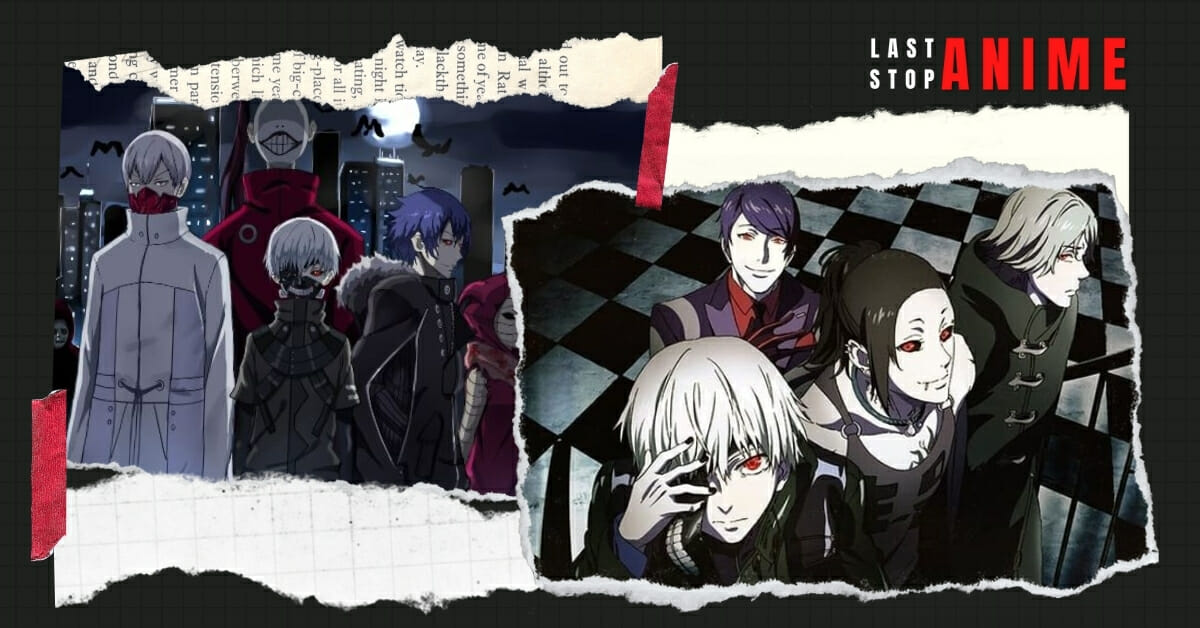 Tokyo Ghoul is not exactly about vampires- the title makes it clear that its about ghouls. Even so, ghouls are close to vampires – both are undead creatures of lore obsessed with humans as a means of food.
The only difference is that ghouls eat meat, and vampires drink blood.
This fan-favourite and highly acclaimed anime series is focused on the life of Ken Kaneki, a student who barely survives a deadly encounter with a ghoul.
He is taken to the hospital, where he undergoes surgery that transplants organs from the ghoul into him. This transforms him into a half-ghoul, a rare ghoul far more powerful and deadly than a pure ghoul.
Ken is mortified at this discovery – especially because now he would have to consume human flesh to survive.
The rest of the series follows his life as he struggles to fit into the ghoul society while keeping his identity hidden from his human companions, especially his best friend, Hideyoshi Nagachika.
Comprising two seasons, Tokyo Ghoul is the perfect watch for anyone who is up for some high-octane action and downright bloody horror.
18. Servamp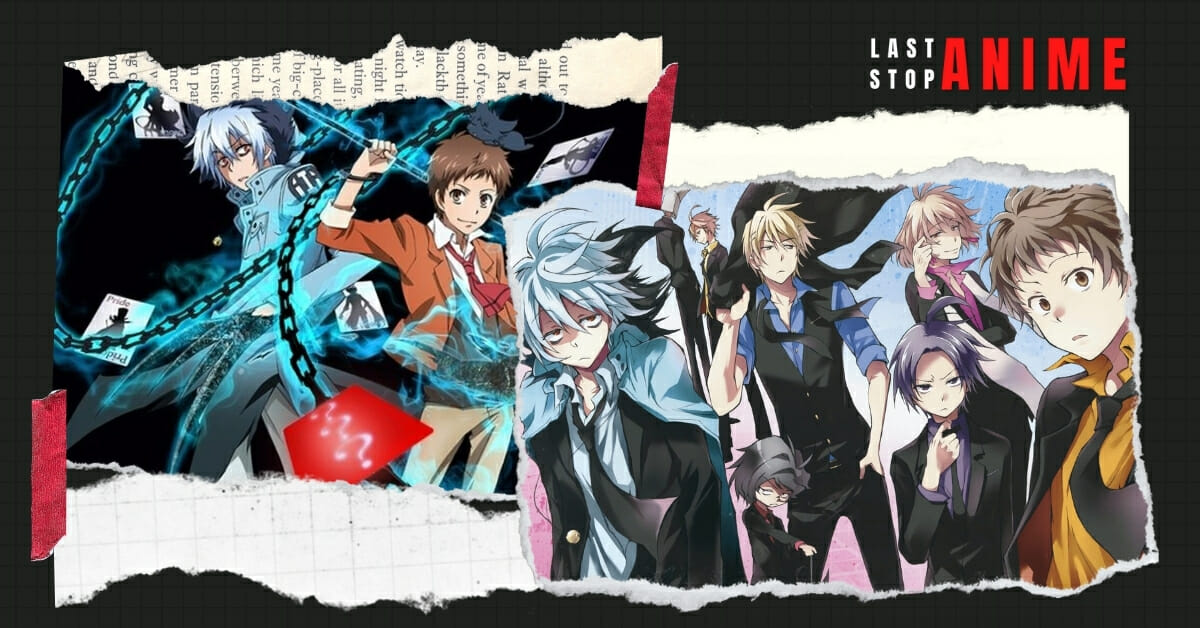 When you decide to adopt a stray animal, the last thought in your head would probably be-, is this a shape-changing monster?
However, high school student Mahiru Shirota finds himself the owner of a vampire after the black cat he adopted- Kuro- transforms into a man on his couch.
Sleepy Ash might be a vampire, but he transforms into a cat when exposed to sunlight.
Anime vampires are a dynamic bunch- but the laziest one by far is Sleepy Ash- which is not much of a surprise considering he represents one of the seven deadly sins – Sloth.
The rest of the plot focuses on the journey between the amazed and confused high school teenage boy and the lazy vampire lord.
17. Karin
If you are as tired of watching lot of vampires, this is the perfect anime for you. Karin features not a vampire protagonist but an anti-vampire.
Karin Maaka is the middle child in a family of vampires. However, unlike the rest of her family members, who are just "normal" vampires, Karin doesn't need to bite other humans to feed herself.
She can go out during the day, attend a normal high school, and see herself in the mirror.
The only problem is she produces too much blood- and to dispel this blood, she bites other people, lest she suffers from excessive nosebleeds.
Her life is normal except for this one slight complication- but that soon changes when a new transfer student, Kenta, comes in contact with her. He somehow manages to make her produce even more blood.
Karin is a thoroughly enjoyable (and relatively bloodless) coming-of-age romantic comedy about a teenage vampire that is worth watching if you want to enjoy a good laugh.
16. Castlevania
What kind of vampire anime fan has not heard of Castlevania? The ultra-popular anime is not an unheard name, even for those who are not into anime.
Based on the popular Japanese video game series of the same name, the series is set around Trevor Belmont, an outcast monster hunter who takes up arms against Dracula and his forces.
The reason for Dracula's angst? His wife is murdered on suspicion of being a witch, after which the Count declares that the people of Wallachia will pay with their lives.
In his quest against the greatest vampire of all time, Belmont is aided by the magician Sypha Belnades and Dracula's dhampir son Alucard.
With some brilliant voice acting and stunning visuals, this is one of the best vampire anime series of all time. Blood and violence galore, as just the action sequences are worth rewatching the whole series.
15. Noblesse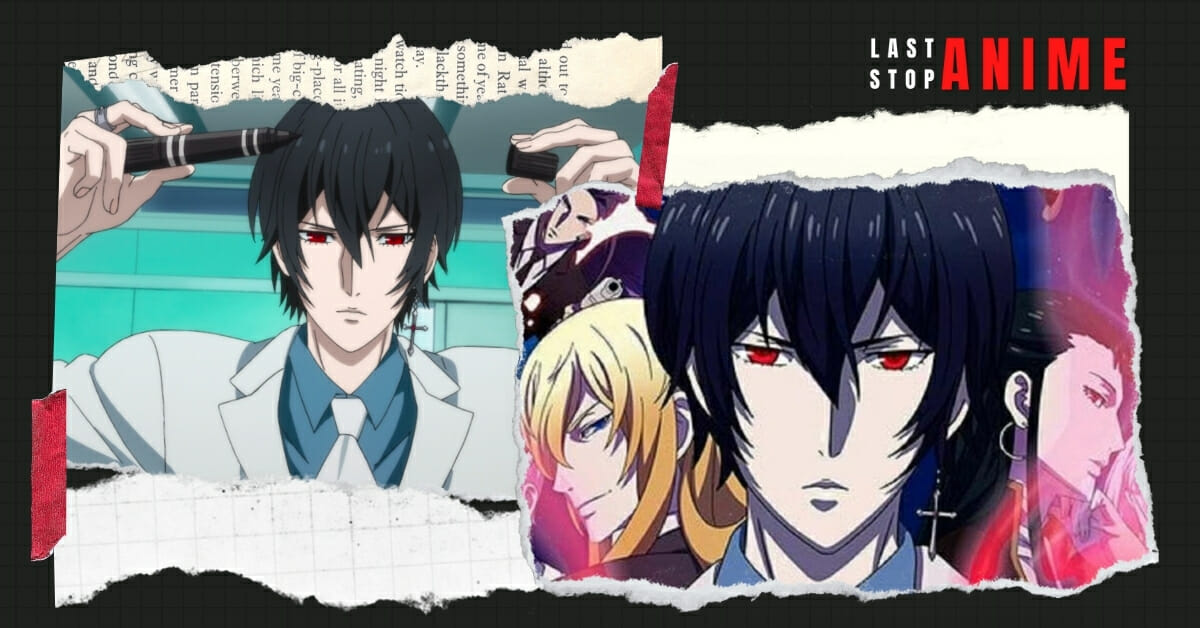 Based on a South Korean webtoon (digital comic) written by Son Jeho, Noblesse started as a half-hour-long OVA before Production I.G animated the manhwa into a fully-fledged 13-episode anime series in 2020.
The plot centers around an old race of "nobles"- undying supernatural human-resembling creatures seen as gods.
Centuries ago, they thrived on Earth, but one amongst them- one who always remained hidden in the shadows, was the Noblesse- Cadis Etrama di Raizel, or "Rai."
After waking up from an 820-year-long sleep, Rai finds himself in Japan. He tracks down his faithful and dedicated servant, Frankenstein.
The famed monster, Rai discovers, is now serving as the director of Ye Ran High School. Informed of new developments by Frankenstein and intrigued by the present world, Rai signs up as a student to understand life in the contemporary world.
The rest of the series follows his adventures as Rai, his servant, and his friends combat new enemies in this new world- Union, a mysterious organization out for Rai's blood.
14. Vampire Hunter D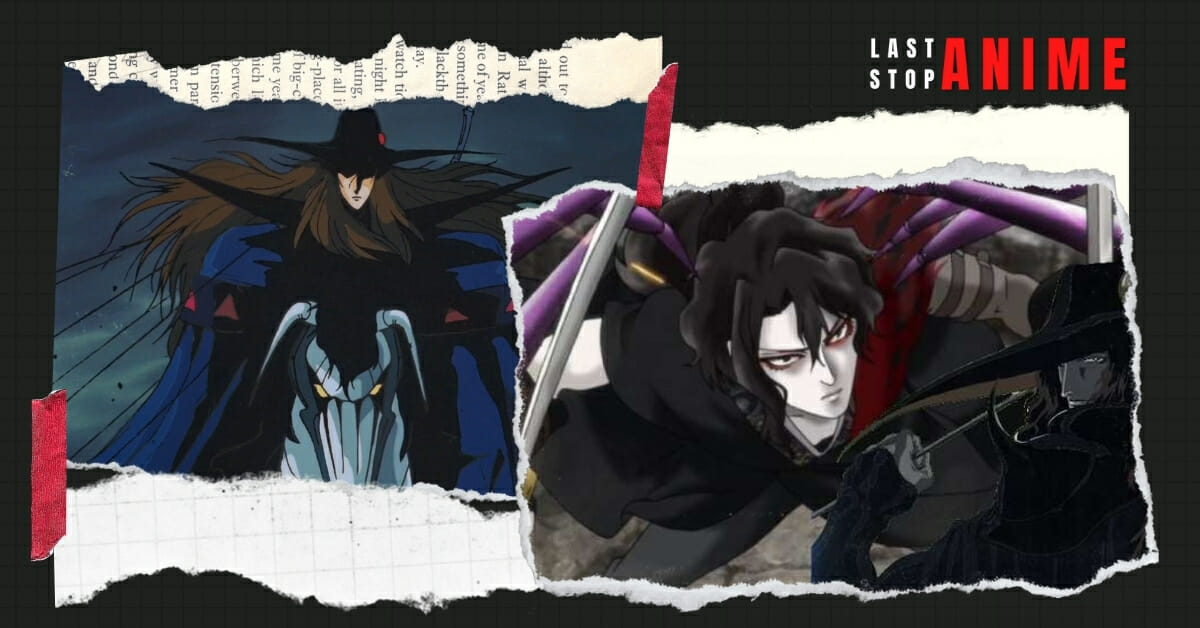 The 1980s was a special time for anime. The animation style was not as slick as now- but it was gorgeous and beautifully crafted.
Just to remind you, this was the same period when the tragically beautiful Grave of the Fireflies and the legendary Akira came out and became cultural icons that would endure over time.
Vampire Hunter D belongs to this golden period of anime. It might not have as much to offer in terms of storyline or action compared to the other anime on this list.
But Vampire Hunter D has something they don't- this one is placed in the original goth aesthetic that vampires truly belong to.
The plotline is rather straightforward- at least at first glance. In a far-off future post-apocalyptic world facing a tussle between vampires and human beings, a young girl is bitten by a supernatural being.
She desperately tries to find help- and that's when she chances upon the wandering stranger who calls himself D.
But D is no ordinary man- well, he is not even a man.
To know what happens next, you must watch this splendid mixture of gothic and science fiction genres.
13. Black Blood Brothers
We have a fair share of shows about humans vs Vampires and even half-vampires vs Vampires.
But Black Blood Brothers is different because it is about two noble-blood vampires against a faction of evil vampires.
This highly-rated vampire anime series focuses on Mochizuki Jirou- the Silver Blade- and his brother, Mochizuki Kotarou. Together they form the Old Blood-the final descendants of a formidable line of vampires.
Jirou is the lone hero of the Holy War. He managed to singlehandedly defeat powerful vampires known as the Kowloon Children, but not before suffering heavy losses, including the death of his lover.
After the war, the brothers return to their home country of Japan. However, they find out the Kowloon Children managed to survive and are seeking to cross over to the "Special Zone"- an affluent city shielded by a concealed barricade.
They also manage to take the younger Kotarou hostage, which prompts Jirou to re-enter a battle that had already cost him so much.
12. Strike The Blood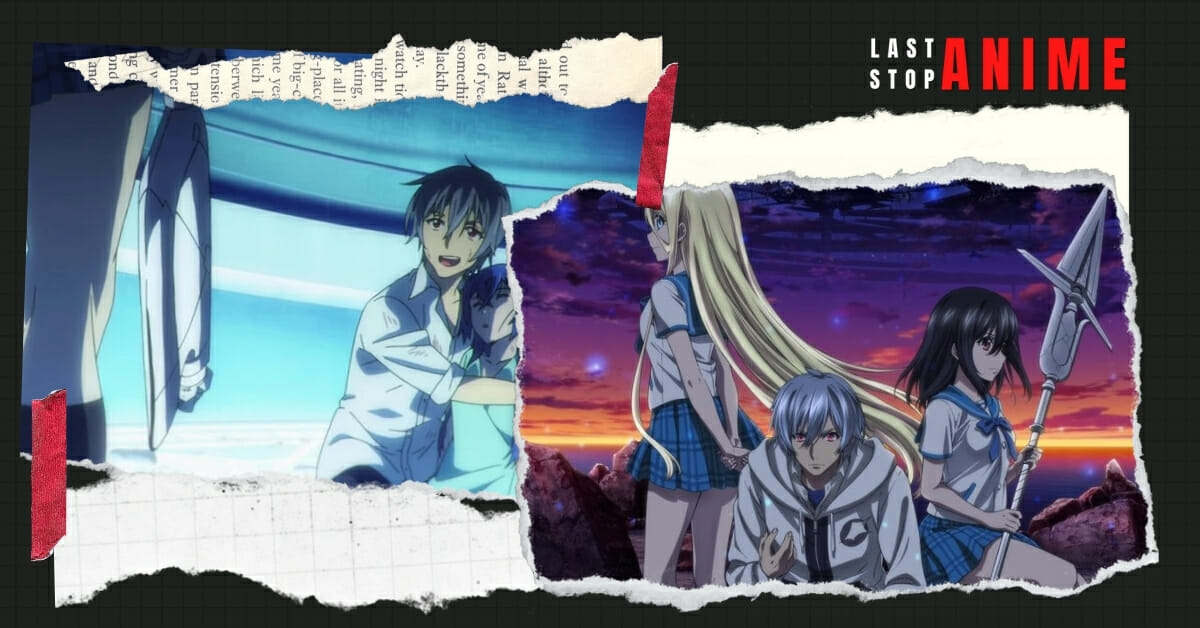 Strike The Blood is a relatively unknown series that has a decent amount of action and drama piled up in it.
It has 4 seasons and almost 50 episodes but somehow still managed to slip under the radar of vampire fans.
Strike The Blood is a vampire anime series set in the Demon District of Itogami Island. It revolves around the life of a student named Kojou Akatsuki, who gains the powers of a vampire.
His unnatural powers risk the world order, leading to a secret society sending an apprentice sword-shaman to keep watch on Kojou; and, if the need arises, to kill him.
The rest of the anime series focuses on how they team up on occasions against the Demon District's evil creatures amid the rivalry and tensions between the two.
It's not exactly as violent as some other titles on this list, but it still got banned in China. So, yeah, viewer discretion is advised.
11. Blood Lad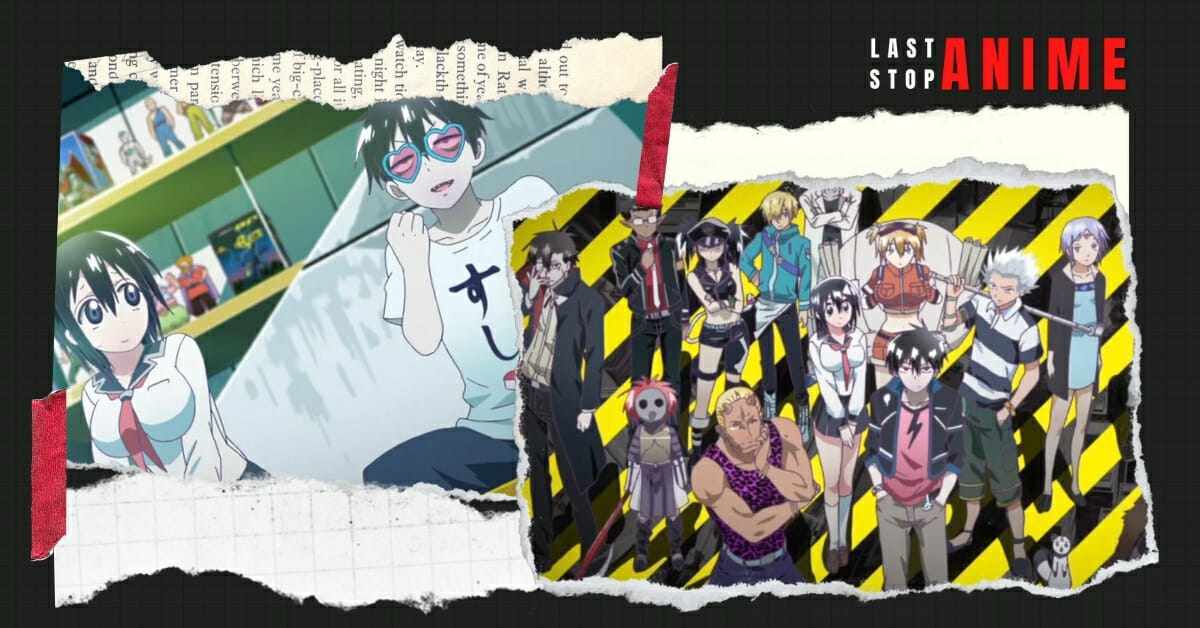 Wherever vampires go, blood and violence are bound to follow. Right? Well, Blood Lad tries to prove otherwise.
This vampire anime series centers on Staz Charlie- a powerful teenage vampire lord who rules over one part of the Demon World. But he is as far from a vampire as possible- he would rather go about reading manga and playing video games.
He has henchmen around to enforce his rule of terror over his kingdom.
Still, his insistence on leading an otaku lifestyle means that his ancestors are consistently rolling around disappointed at him in their undead graves.
Staz's sedentary lifestyle changes when Fuyumi- a human- accidentally crosses over to the demon world through a portal. They begin to feel attracted to each other, but she is suddenly killed in an attack and becomes a ghost.
The rest of the series focuses on Staz's journey as he transverses the Demon world, looking for a way to turn Fuyumi back into a human.
A unique take on the vampire genre, Blood Lad, is worth a watch if you want to enjoy vampires and have a liking for dark fantasy.
10. Vampire Princess Miyu
One of the older and by far one of the darkest anime in the series, Vampire Princess Miyu, is a must-watch if you are into the slow-burn supernatural genre.
Half-human and Half-vampire – Miyu is a Daywalker. She is a vampire born to a human being, a Shinma (Demon-God).
Miyu is able to attend school normally, giving her the perfect cover to allow her to hunt down the vicious demons known as Shinma. Miyu aims to kill all stray Shinma before she turns fifteen- after which she would return to the darkness.
What makes this such a great watch is, for starters, that classic 90s animation style- and then there is the suspenseful slow build-up that reels the viewer in.
It is violent and gritty- and for a good reason; there are vampires galore, and the heroine is hellbent on wiping them out.
9. Jojo's Bizarre Adventure (2012)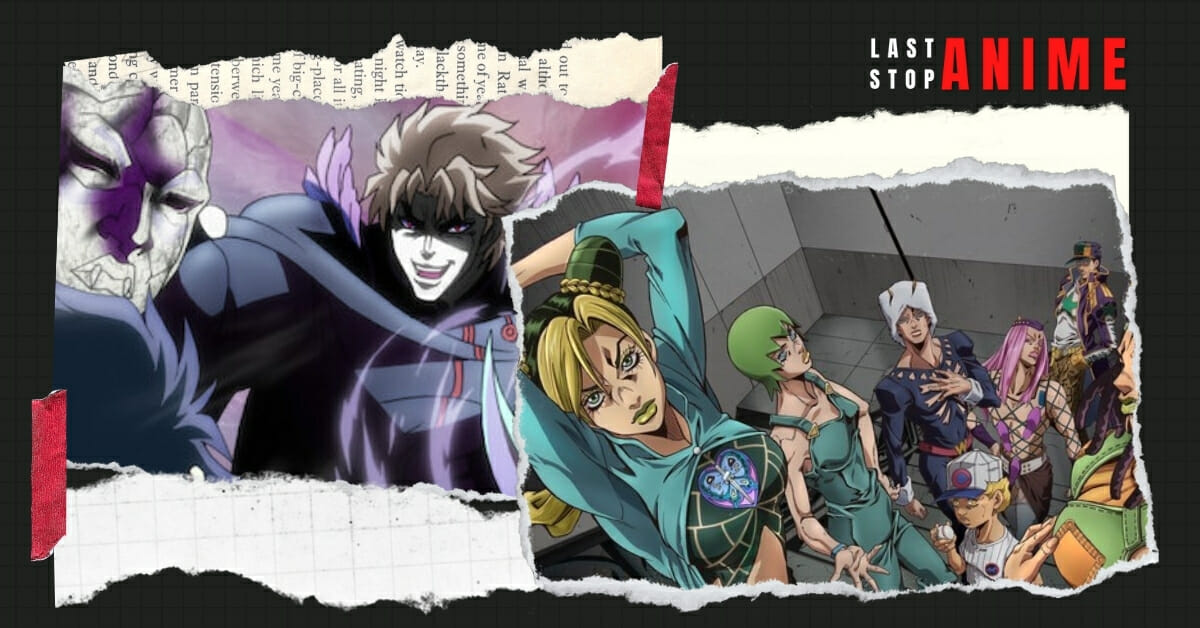 Jojo's Bizarre Adventure is one of the most iconic anime series of all time- matching the popularity of Naruto, Cowboy Bebop, Dragon Ball and others.
Famous for the memes surrounding the fighting stands featured in the series, having a vampire antagonist is not what most people remember this beloved series for.
Even so, Dio Brando is perhaps one of the most layered villain characters ever created. He has no conscience, has an absolute love for power, and is ruthlessly ambitious.
He is evil to his core- but there are moments when the JoJo's can reach whatever piece of morality is left in him, confusing and even scaring him in some parts.
Dio becomes a vampire after putting on an ancient mask that belonged to his and Jonathan Joestar (the first JoJo) 's father.
Soon after becoming a vampire, he becomes hateful of humanity- deeming them as inferior to the apex predators that were vampires.
JoJo's Bizarre Adventure is a fun watch for a lot of reasons- and Dio Brando just ups the ante with his irresistible evil charm (one that you will learn to hate sooner than later)
8. Blood-C (2011)
Imagine Death Note had a child with Demon Slayer, and then that child grew up and met Devilman Crybaby. The end product would be Blood-C.
The series is set around the story of Saya Kisaragi, a vampire trained by her father to wipe out all evil.
But what happens when her morals get compromised? As her mind starts to slip, she starts to lose her grip on reality.
Horrifying and torturous at times, the contrast between the daytime life of the lead protagonist and her murderous nighttime rampage makes the anime such a great watch (well, if you are into blood and gore).
It helps that the animation is just amazing, and the fight scenes are so well-choreographed that they will just get your heart thumping.
Even though Blood-C has remained a fan favorite for years, there are parts when the gore could be a bit much. Even so, Saya Kisaragi and her story is definitely worth watching.
7. Shiki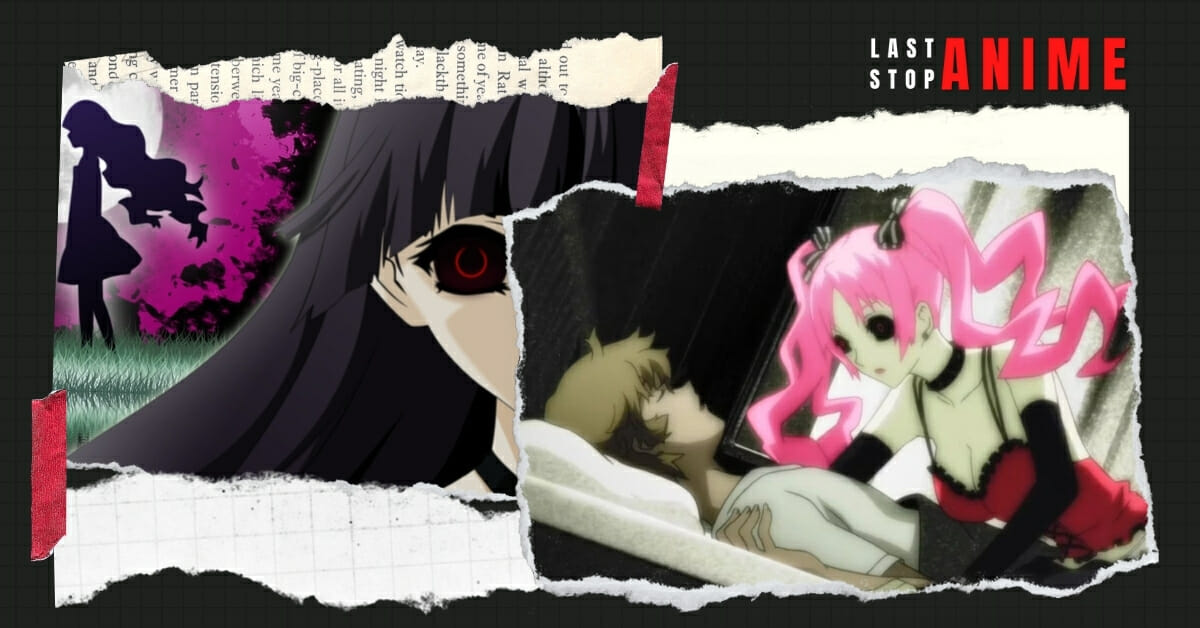 Shiki is one of the most depressing vampire anime series on this list based on the dark, twisted and tragic novel of the same name. The series is set in a small quiet Japanese village called Sotoba.
A strange family moves into the village, occupying a long-abandoned mansion on top of a hill. Soon after, mysterious deaths begin to take place throughout the village.
The director of the village's only hospital- Doctor Toshio Ozaki- suspects that an epidemic has taken over the village.
However, as he begins to investigate more, he becomes convinced that the deaths are the work of 'shiki'- vampire-like creatures who have taken over the village.
Soon enough, a young Natsuno Yuuki- who lives in the village reluctantly- becomes the center of these deaths and the attacks orchestrated by the Shiki.
6. Bakemonogatari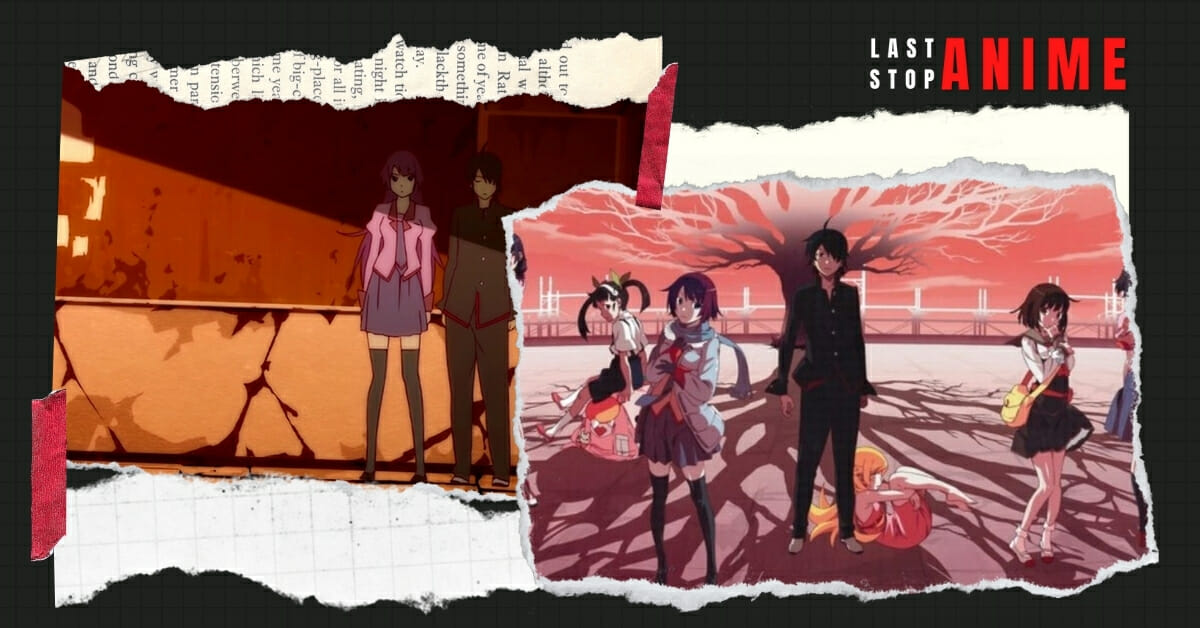 In one sentence, Bakemonogatari is about a cured vampire with enhanced superhuman abilities who helps other people afflicted by their own supernatural experiences.
But there is so much more to this amazing show; describing it in any way falls short.
For starters, even though Bakemonogatari was released in 2009, the visuals are gorgeous. It doesn't look like anything belonging to that certain period.
The narrative style is rather unusual- and it incorporates various animation styles.
But the highlight of the series has to be its writing. The story is brilliantly built around some very interesting characters- and the dialogues prove how writing is the most important aspect of any anime.
At just 15 episodes, Bakemonogatari is definitely worth the watch if you are into the vampire genre or just non-conventional narrative styles.
5. Trinity Blood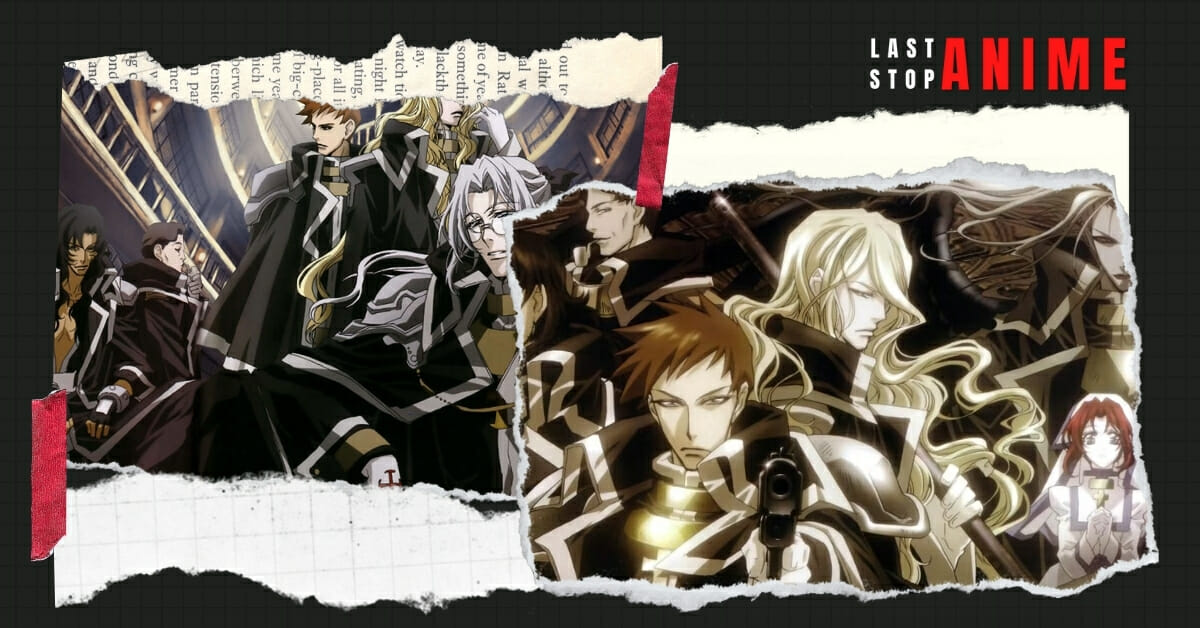 Trinity Blood is a delight not just for vampire fans but also for thriller (read- Dan Brown) fans.
This twenty-four-episode anime is not afraid to stir up some controversy- basing itself in more original light, and it features vampires alongside characters straight from the Bible.
Th plot centers around Abel Nightroad- a Crusnik, which means that he is a vampire who survives by feeding on other vampires' blood.
His world is full of tensions as two fronts- The Vatican and the New Human Empire engage in a cold war. After centuries of bloody war, most people want to co-exist without strife- a sentiment shared by humans and vampires.
The anime series follows Abel Nightroad as he fights for the Vatican against the Rosenkreuz Orden- who manipulate the two sides for their own goals.
4. Dance In The Vampire Bund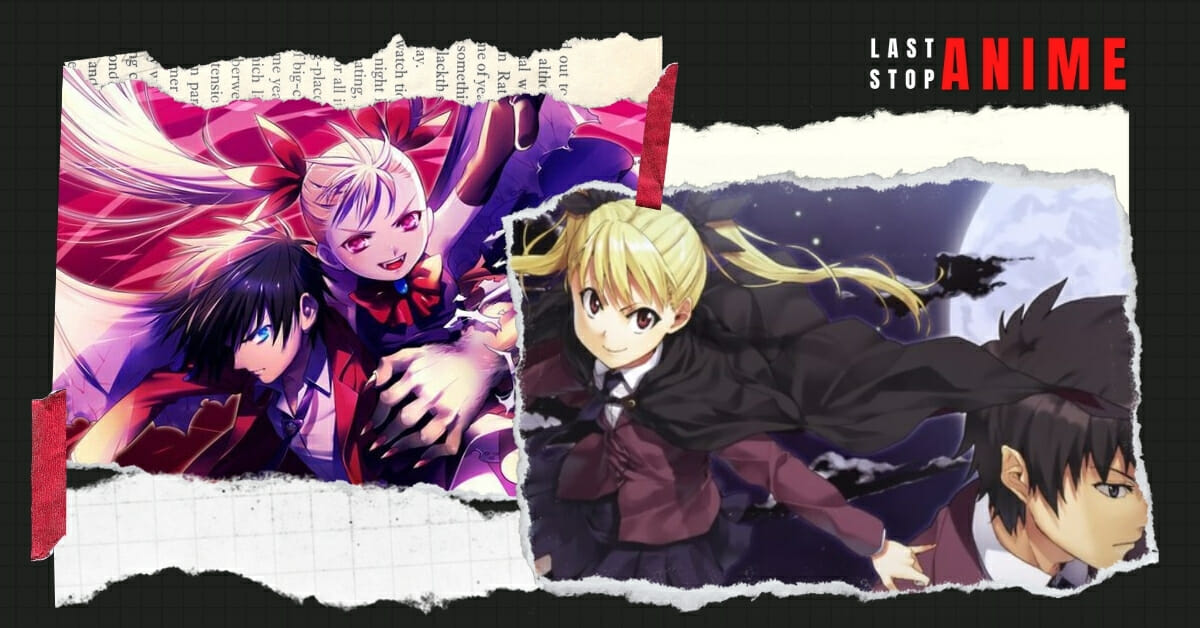 Adapted from the highly-rated and bestselling manga series Dance In The Vampire Bund is a vampire anime series that focuses on harmony.
The anime series focuses on Mina Tepes. She is the ruler of all vampires who exist in the Bund- an artificial island off the coast of Japan. It was created to house the vampires at a distance from the humans.
Mina offers to buy out Japan's national debt; in exchange, vampires should be allowed to coexist with human beings.
She does this because she is tired of living in the shadows- she wants to create harmony between humans and supernatural beings.
The rest of the series follows Mina as she is accompanied by her werewolf protector Akira Kaburagi Regendorf in their combat against vampire dissidents and defensive human beings who do not want any peace to be brokered between the human and monster world.
3. Hellsing Ultimate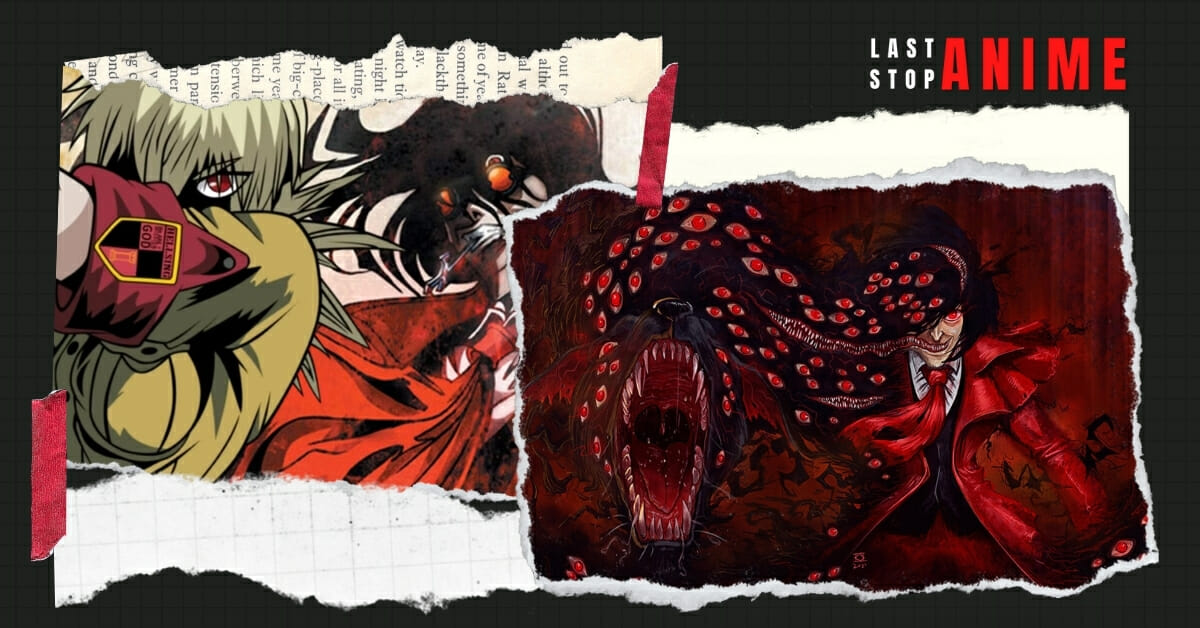 If you are into vampires, then there is no way that you have not heard of Abraham Van Helsing.
The archnemesis of Count Dracula and the original vampire hunter, Van Helsing, is almost as legendary as the Count himself.
In this fan-favourite vampire anime series, the Royal Order of Protestant Knights, originally led by Abraham Van Helsing, has transformed into the Hellsing Organization, which has only one duty- wiping out all undead and supernatural threats that pose a threat to England.
The organization is led by Integra Hellsing, a descendant of Van Helsing. She has the support of Alucard- an all-powerful vampire who is loyal to Hellsing's cause.
At just 10 episodes, this vampire series might seem like a quick watch; but the amount of detail it contains in these 10 episodes is just breathtaking.
The storytelling is heavy but slick, just like the animation style. The fight sequences are bloody, but if there is one anime series on this list that you will not forget for a long time- it is Hellsing Ultimate.
2. Vampire Knight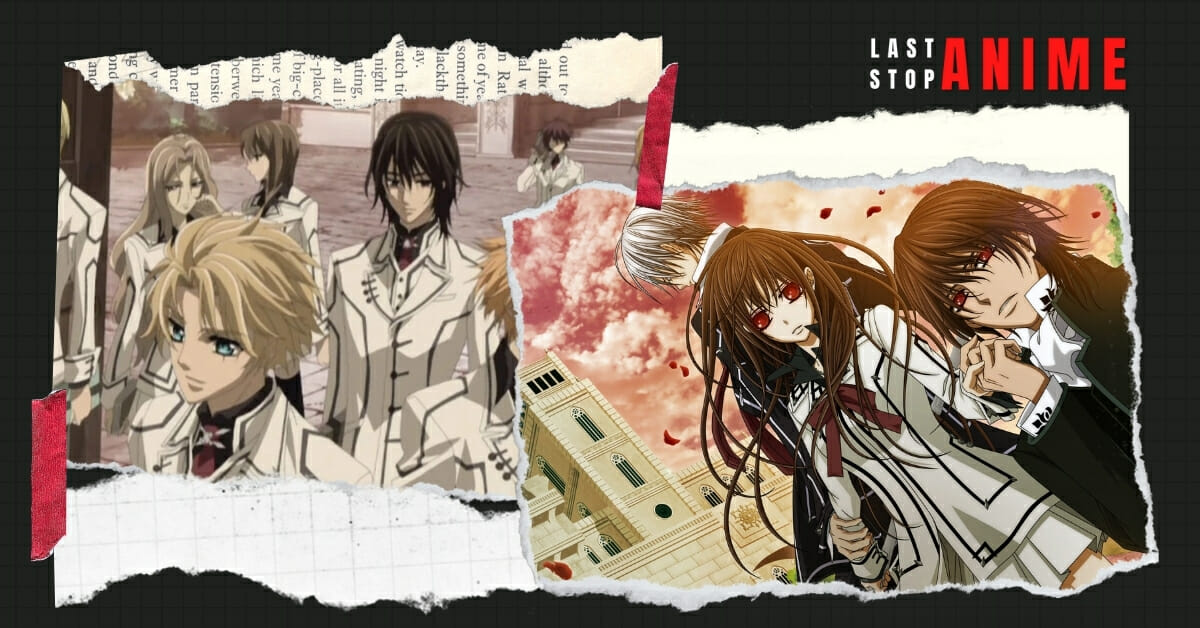 Vampire Knight falls under the shōjo genre- which means it is aimed at young women. And it has all the tropes to make it highly watchable to its audience.
The plot revolves around Cross Academy- a place designed to allow human beings and vampires to coexist.
In the middle of it, all is Yuki. As a young woman, Yuki was attacked by a rogue vampire on a stormy night but was rescued by a Pureblood vampire- Kaname Kuran.
Yuki is adopted by Cross Academy's headmaster, Kaien Cross, ten years later.
The vampires attend Night Class while the humans attend Day Class. Yuki's heart is torn between Zero Kiryu- a vampire hunter who attends the Day Class- and her childhood protector Kaname.
Tensions between both classes grow as Yuki tries to discover the reality behind the vampires- are they truly going to honor their agreement to coexist with the Day Class, or have they returned to their murderous ways?
1. Owari No Seraph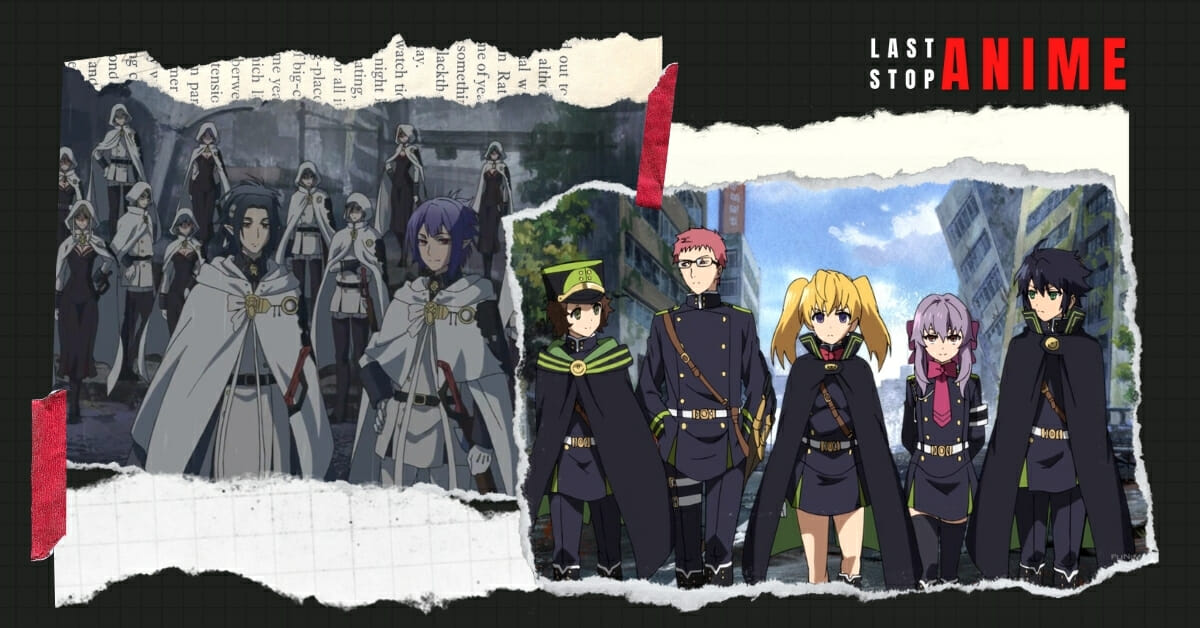 Seraph to the End, or Owari No Seraph, is a vampire anime series set in a post-apocalyptic world where vampires have consulted to take over the world.
By 2012, humanity faces extinction owing to releasing a artificial virus that kills everyone above the age of thirteen.
The vampires who have just risen from the dead bring the survivors to' safety'. In exchange for this safety, they have to donate their human blood.
The plot is centered around two young orphan children who try to escape from the vampires.
One of them manages to escape while the other is killed. Yūichirō decides to avenge his fallen friend by joining an extermination unit of the Japanese Army.
Unknown to him, his friend is still alive- and she is looking for her friend.