Tired of watching action scenes with the main character getting power-ups, beating the daylights out of the villain, and blabbering about how the power of friendship can help him win any fight? Do you want to try something else? If so, we have a best shoujo anime on the list that might help you relax.
What is Shoujo Anime?
You might immediately think of high school romance when you hear the term Shoujo. Often, Shoujo is commonly misunderstood as a genre. However, it is a demographic. Shoujo is a Japanese word that signifies "girl" or "young lady."
The word is most commonly applied to anime and manga that cater to the preferences of young women and teenagers.
Due to this, some people often mistake any romantic series for Shoujo. Even if an anime contains romance, it does not indicate that it is a Shoujo. The Shoujo as a genre revolves around young females and teenagers.
This category explores their daily hardships and romantic interests by focusing on their tales.
In 1903, the first Shoujo magazine was launched. You'd be surprised to hear that most Shoujo Mangaka used to be men. Shoujo manga has come a long way since the 1970s. The most obvious change is seen in the style and storyline.
The Shoujo genre is often stereotyped as being just romance and nothing more.
An anime in the Shoujo genre often don't focus on the female lead or has romance as its core theme. Sometimes Shoujo anime focuses more on a light-hearted slice of life than anything else.
Most of the great shoujo manga have already got an anime adaptation.
Must Watch Shoujo Anime In 2023
25. Cardcaptor Sakura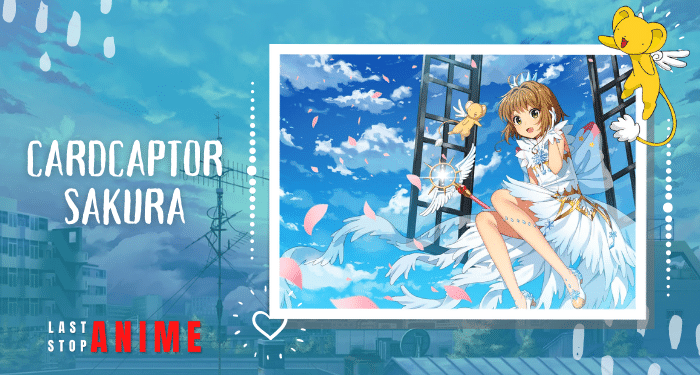 Genres: Adventure, Comedy, Drama, Fantasy, Romance
Episodes: 70
Cardcaptor Sakura is a classic shoujo anime. Sakura Kinomoto is just ten years old. One day, she discovers "The Clow," a mystery book of cards.
When she interacted with the book, she accidentally released all of the creatures in the book, putting the entire planet in jeopardy.
Now she is charged with protecting the planet from the mythical Clow Cards. This iconic anime is full of adventure and imagination, with a sweet and sympathetic protagonist who can balance her regular school life and her concealed magical existence.
In addition, the anime touches on several forbidden subjects. There's a taboo love story between a teacher and a pupil and homosexual feelings between two key characters.
The author gives attention to all the main characters. The characters, including the side ones, are written in-depth and in detail. The sound production for Cardcaptor Sakura is great too.
The pacing for the anime is good, neither rushed nor slow. The anime takes its time to build everything. The show has some great character development. From getting power-ups to growing up, Sakura as a character evolves a lot in the series.
This is a feel-good anime with some tear-jerking moments.
24.

Yagate Kimi ni Naru (Bloom Into You)
Genres: Drama, Girls Love, Romance, Shoujo Ai
Episodes: 13
Ever since she was a child, Yuu Koito has never experienced what it's like to be in love. She wonders what it feels like when you fall in love and looks forward to the day when she'll fall in love.
Even though she spent all that time thinking about love, she felt nothing when a guy from her class confessed to her.
She then becomes a high school student, but since she feels nothing, she has difficulty making friends and connecting with them. At this point, Yuu starts to believe she can't love anyone.
One day, that changed. She met the flawless student council president, Tokou Nanami, who confessed to her.
Since Yuu can't love her back, she lets Tokou fall in love with her instead. Now comes the plot twist. Tokou sets one condition for her: Yuu can't love her back.
Bloom into You is considered one of the best Shoujo Ai in the anime community solely due to its originality and depiction of homosexuality in the most realistic way. The characters are not stereotyped but rather portrayed realistically.
As the story progresses, these characters overcome their boundaries and insecurities. For Shoujo Ai lovers, Bloom Into You is the best anime.
23. Gekkan Shoujo Nozaki-kun (Monthly Girls' Nozaki-Kun)
Genres: Comedy, Romance, School
Episodes: 12
Monthly Girls' Nozaki Kun is not your average Shoujo anime; instead, it is a parody of Shoujo anime. Monthly Girls' Nozaki-Kun takes all the popular Shoujo anime troupes and successfully makes a satire.
The story revolves around Chiyo and Nozaki. At the time of Chiyo's confession to Nozaki, Nozaki hands Chiyo an autograph.
Like Chiyo, the audience is confused too, and it turns out that Nozaki is a mangaka. Nozaki is a shoujo mangaka as pseudonym of Sakiko Yumeno. Through a string of misunderstandings, Chiyo starts working as an assistant for Nozaki.
What makes Monthly Girls' Nozaki-Kun shine the most is its unique characters. The interactions of all the characters are often interconnected with each other. Almost in every episode, these side characters make appearances.
Another funny thing about GSNK is that Chiyo expects stereotypical shoujo stuff to happen, but the exact opposite takes place.
For example, she expects that walking under one umbrella might be romantic and would help Nozaki understand her feelings, but again the anime takes a parody approach.
22. Orange
Genres: Drama, Romance, Sci-Fi, Time Travel
Episodes: 13
On her way to school, Naho, a 16-year-old girl ready to begin her sophomore year of high school, received letters. The letters are written by Naho herself, but they are written ten years in the future.
The letter's legitimacy is impossible to turn down due to the detailed description of the day, including the transfer of a new classmate.
Naho's future self expresses her sorrow for some of her previous behaviors, notably those directed towards the new student, and asks her previous self to make the right call this time.
Naho requests her younger self to spare Kakeru from death to avoid her "greatest regret."
Any story involving time travel may easily get perplexing, and it needs certain strong foundations to be skillfully choreographed, which Orange happily provides in this case.
All the characters are lovable, especially Suwa. You almost feel bad for this guy. Other than him, the other characters did an incredible job helping Naho and Kakeru.
21. Skip Beat
Genres: Comedy, Drama, Romance
Episodes: 25
Kyoko Mogami is an innocent young woman who works tirelessly to fulfill the goals of a childhood friend.
Even though she had supported him numerous times, he regarded her as a servant rather than a partner in their relationship.
So Kyoko makes the bold decision to pursue a career in the music business, and we accompany her on her path of hardships that they must face together. Skip Beat has a gripping storyline that will keep you entertained throughout.
The protagonist, Kyoko, whose personality and spirit immediately charm the viewer, is, without doubt, the show's strongest asset.
Unlike the other Shoujo anime on this list, Skip Beat focuses on the problems of Kyoko rather than the romantic feelings of the characters.
20. Uta no Prince-sama: Maji Love 1000%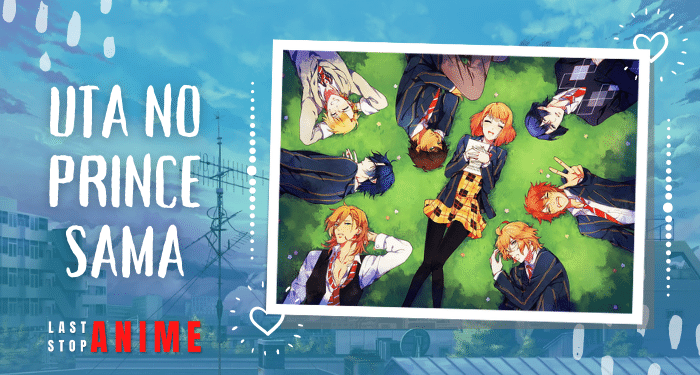 Genres: Comedy, Romance, Music, Reverse Harem
Episodes: 13
Haruka Nanami, an ambitious young songwriter from the outskirts, intends to produce music for Hayato Ichinose, her idol.
She enrolls in Saotome Academy, a prestigious vocational school for the performing arts, to achieve her dreams.
When she arrives, Haruka quickly discovers that everybody on campus, along with the dean, is either an idol, a songwriter, or a poet. Uta no Prince Sama is a good shoujo anime with great music.
Uta No Pri, unlike other anime on this list, didn't have a manga. At first, the anime was based on a game. Later on, it got a manga adaptation.
19. Nana
Genres: Drama, Romance, Slice of Life, Music
Episodes: 47
Nana is a story that explores the lives of two women who share the same name.
Nana-Komatsu is a girl who loves easily and becomes completely dependent on her lover. Her relationships frequently end horribly as a result of this.
On either side, Nana-Osaki is a successful band vocalist who wishes to become renowned by traveling to Tokyo.
Both Nana happens to be on the same train and meet up due to their faith or luck. They end up spending the night in the same room and getting to know one another. They then share the same apartment and eventually fall in love.
The characters, especially the main characters, add depth to the story. We get to learn through them.
The characters are portrayed realistically, and they grow as the story progresses onto one of the best shoujo anime.
18. Vampire Knight
Genres: Drama, Mystery, Romance, Supernatural, Vampire
Episodes: 13
The disciplinary committee at Cross Academy comprises Yuuki Cross, who radiates a joyful aura around her, and the stern Zero Kiryuu.
Two unique classes at the Cross Academy are Day Class and Night Class. When the classes shift out, their role includes maintaining order amongst them.
While that might not appear to be a challenging assignment, the Day Class is unaware of the Night Class's true nature—their stunning classmates are vampires.
Kaname, a pureblood vampire and now the night class leader, rescued Yuuki from a vampire attack years ago. Yuuki's role on the disciplinary committee lets her face him again, further complicating her feelings for him.
Vampire Knight is a dark high school romance, and it isn't all light-hearted like your usual shoujo anime.
17. Itazura Na Kiss (Teasing Kiss)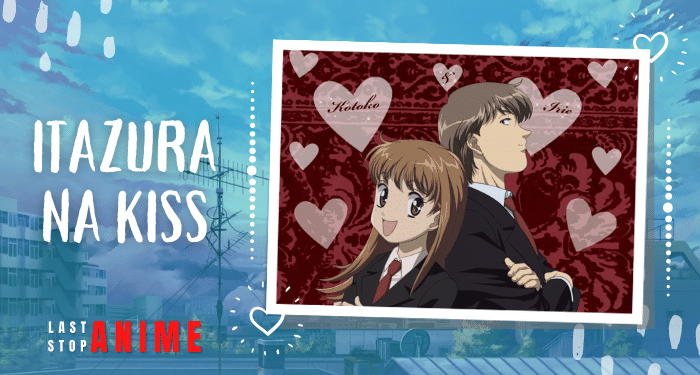 Genres: Comedy, Romance
Episodes: 25
When an earthquake destroys her newly constructed home, Kotoko Aihara is compelled to live in a shared house with Naoki.
Naoki is also Kotoko's crush, to whom she had previously expressed her feelings by writing him a letter.
He, on the other hand, slammed down her confession. Kotoko believes that now that she is staying in his house, she will have another opportunity to revisit her love for him.
What sets Itazura na Kiss apart from other shoujo anime is that guys do not surround Kotoko, and she does not need to choose between them desperately.
But at the same time, Itazura na Kiss has the boy being mean to the female lead troupe, which is very common in shoujo anime.
16. Soredemo Sekai Wa Utsukushii (The World is Still Beautiful)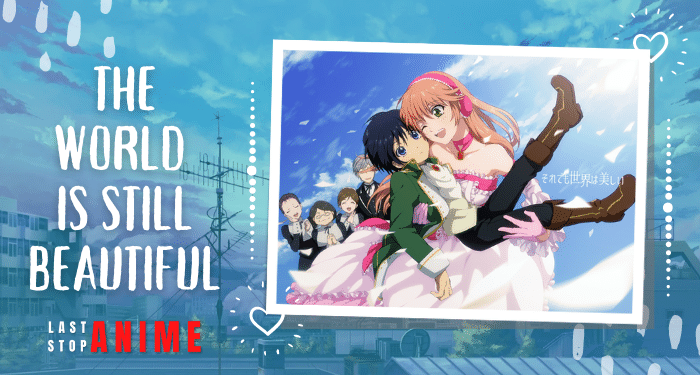 Genres: Adventure, Fantasy, Romance
Episodes: 12
Sunshine is a part of everyone's existence in the Sun Kingdom, and rainfall is unheard of. The weather is reversed in a remote realm known as the Rain Dukedom, where everyone may make Rain with their voices.
In the three years after he was crowned king, Livius Ifrikia captured the whole globe and increased the Sun Kingdom's power.
After discovering the Rain Dukedom's ability to make Rain, Livius resolves to marry Nike Remercier, one of the Rain Dukedom's princesses.
Unfortunately, rumors have circulated throughout the Rain Dukedom that Livius is a brutal, vicious, and despotic monarch. As the news gets to the princess, she starts to brace for something worse.
When Nike eventually encounters her fiancé, she realizes that he is nothing like she had imagined.
This shoujo anime focuses on kingdoms, princes, and princesses rather than high school romance.
15. Akagami No Shirayuki Hime (Snow White With Red Hair)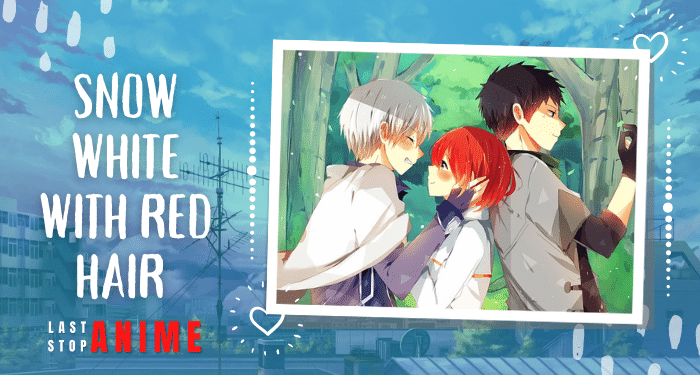 Genres: Drama, Fantasy, Romance
Episodes: 12
Shirayuki, despite her name meaning "snow white," is a joyful, red-haired young lady. She currently resides in Tanbarun's countryside and works as a pharmacist in her herbal business.
Her world is messed up when Prince Raji sees her, the foolish prince of Tanbarun, who eventually attempts to compel her to become his wife.
While attempting to flee from him, she encounters Zen, the prince of a neighboring kingdom.
Shirayuki focuses her goals on becoming the court herbalist in Zen's kingdom, Clarines, in the hopes of someday returning her favor to the trio.
Although the plot is obvious, it nevertheless grasps the audience's attention as we watch her overcome various obstacles.
14. Ao Haru Ride (Blue Spring Ride)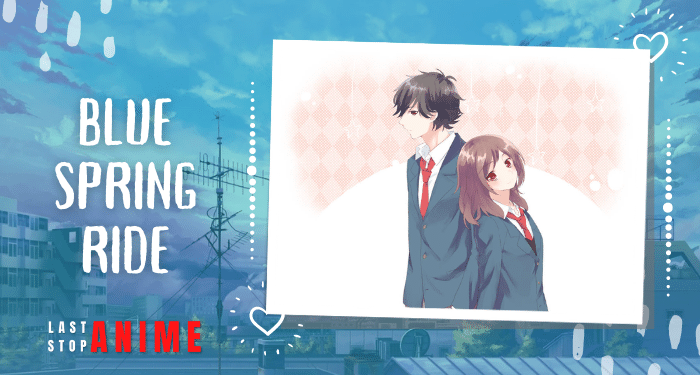 Genres: Drama, Romance, Slice of Life
Episodes: 12
Ao Haru Ride is centered on Futuba, a middle school student who falls in love with her classmate, Kou. However, suddenly Kou shifted home, bringing their love story to a halt.
She attempts to stick out with her tomboyish attitude and avoids falling into the same trap that caused her to lose friendships in the past.
Futaba can now sense the fluttering in her heart when she learns that Kou has returned—albeit under a different surname this time.
On the other hand, Kou Mabuchi is no longer the warm child she recalls from middle school; he has become taller, more attractive, and more reserved, making him significantly less friendly.
Ao Haru Ride follows the basic shoujo anime plot of the female lead pursuing the male lead even though he is mean to her. If Blue Spring Ride gets an anime adaption for the remaining, it will be a hit-or-miss anime for some people.
The characters are great. Even though there's a friendly rivalry between Futaba and one of her friends for Kou, they don't let it get in the way of their friendship.
13. Sukitte Ii na yo (Say "I Love You")
Genres: Drama, Romance
Episodes: 13
Sukitte Ii Na Yo follows Mei Tachibana, a young woman who believes her friends will always fail her since her friends in grade school erroneously accused her of the demise of a class pet.
She has avoided contact with people since then to avoid getting hurt again.
On the other hand, Mei's life begins to alter dramatically when she meets star student Yamato Kurosawa due to a mishap in high school.
Even though Mei doesn't want anything to do with Yamato, he considers her interesting and is insistent on being her friend.
However, a risky scenario arises; with Yamato kissing Mei to rescue her from a stalker's little interest, Mei begins to fall in love with him.
They begin dating soon after she discovers that their love seems reciprocated, and she gains not only a lover but also friends.
On the other hand, Mei finds it difficult to adjust to this newfound way of life, particularly when it comes to revealing her genuine feelings for Yamato.
Mei and Yamato eventually get closer and grasp the actual meaning of those three small words: "I love you," despite the misunderstandings about their new romantic life, about each other, and the constant attention of other girls.
Simply by seeing how the relationship between Mei and Yamato develops, you may realize what love truly means and what love truly is.
12. Ore Monogatari (My Love Story)
Genres: Comedy, Romance
Episodes: 24
Remember we mentioned not all shoujo anime focuses on female leads? Well, we were talking about Ore Monogatari.
One day, Takeo saves a girl on the train from getting touched inappropriately. Yamato Rinko, the girl he saved, is now in love with him.
Ore Monogatari is not your typical shoujo anime. Rather than focusing on a female protagonist, the story revolves around Takeo Gouda and his insecurities, making it a strong contender for one of the best shoujo anime.
Again, he's not your average shoujo male who's good-looking, popular, and can pull any girl he wants.
Takeo's physique resembles that of a sumo wrestler, resulting in his female classmates being scared of him. Despite his outer appearance, Takeo is a big softie who'd help anyone in trouble.
To make matters worse, his friend Sunakawa is opposite Takeo. He's handsome and popular among girls. What makes him admirable is that he is a good friend and person.
11. Kamisama Hajimemashita (Kamisama Kiss)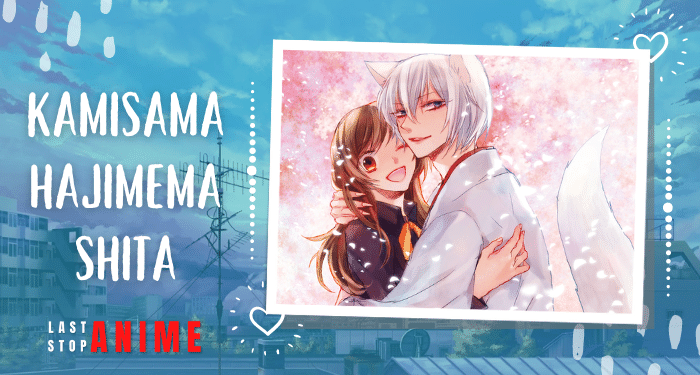 Genres: Comedy, Fantasy, Romance, Supernatural
Episodes: 13
Nanami, a high school student, is an unfortunate young girl who inherited a huge debt from her father. While depressed and homeless, she comes upon a man being bullied by a dog.
She explains her dilemma after assisting him, and to her shock, he provides her with his home in return.
She tries to flee when she realizes her house is a rundown shrine. But she is apprehended by the spirits and fox every day living there. They think she's Mikage, the shrine's land god, whom Nanami rescued.
Tomoe exits hastily, rejecting to obey a human, believing Mikage must have placed her as a new deity.
Her journey led her to form a contract with Tomoe, a fox familiar, as she engaged herself in the responsibilities of a shrine servant. As a result, she, like any other god-in-training, sets off on a journey fraught with peril.
Despite being set in high school, the anime doesn't focus on high school life. Most of the characters in the anime are either gods or familiars.
We rarely see any interaction between Nanami and her classmates beside her classmates making fun of her for being poor.
The opening is viral on Tiktok, and the ending of Season 1 is a fan favorite. The anime's second season is more focused on godly duties and Tomoe's past.
Its strong female lead makes Kamisama Kiss one of the best shoujo anime.
10. Golden time
Genres: Comedy, Drama, Romance
Episodes: 24
Banri Tada, who has lost his memories after an unfortunate incident, enrolls in a Tokyo law school. He intends to move forward and make a fresh start after meeting Mitsuo Yanagisawa.
But, just when it seems like he's adapting to his new college life, the lovely Kouko Kaga suddenly crosses Banri's life, and their brief encounter signals the beginning of an exciting year.
Banri discovers that this is his fresh start and dawns upon a new reality after getting a peek into college life—a world where he can be brought back to life, form friendships, start a relationship, make bad decisions, or silly mistakes, and mature.
And so, as he finally realizes who he was, the route he has picked takes him to a world so dazzling that he'd always remember it.
The anime runs along effortlessly, and the storytelling gives the impression that Banri is exhibiting and narrating the story, allowing us to comprehend what Banri is experiencing fully.
This isn't just an anime of them being all gushy and affectionate all of the time; we'll see them fight and overcome challenges, which is great and shows how life isn't always pleasant and that there will still be some hurdles in their way.
One of the great aspects of this anime is its comedy element. The dialogues involving Banri, his friends, and other characters constitute most of the comedy.
09. Watashi ga Motete Dousunda (Kiss Him, Not Me!)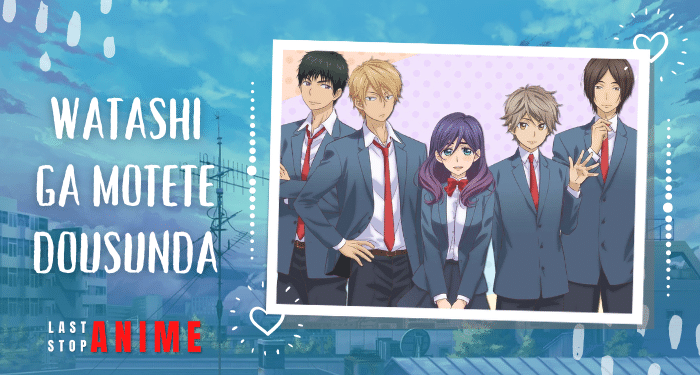 Genres: Comedy, Romance, Reverse Harem
Episodes: 12
Kae Serinuma is a sweet sophomore high school girl who is also a die-hard otaku. But there's a little detail regarding her: she's addicted to BL, or Boy's Love.
Serinuma can't help but daydream of her male classmates having a relationship with one another, and she loves picturing them together.
She is also visibly heavier person, which is a lesser-known feature of her. Serinuma is enjoying her fave TV show when she witnesses the demise of her beloved character.
She can't even bring herself to eat her meals, much less go to school, because she's so depressed. She had finally recovered after a week.
But now she has an odd quality about her—when she refused to leave her room, she lost a significant amount of weight and has transformed into a stunning beauty! This makes her the popular girl in her class.
She is grabbing the attention of anyone who sees her, and she is now the main focus of four boys she has always known at her school.
Serinuma would prefer they spend time having a relationship with each other rather than spending time with her.
The characters are well-developed, and they all get their fair share of screen time.
08. Akatsuki No Yona (Yona of the Dawn)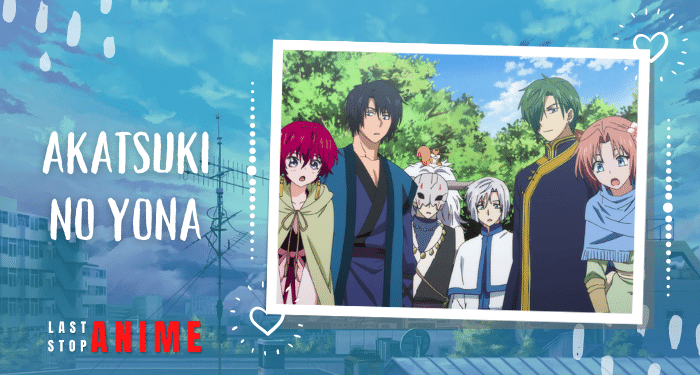 Genres: Action, Adventure, Comedy, Fantasy, Romance
Episodes: 24
Princess Yona has enjoyed a privileged and protected life, but her life is threatened by the assassination of her father and the malice of her cherished cousin Su-won.
She is compelled to abandon the palace because she has no one else to believe except her childhood friend and devoted guard, Son Hak.
When Princess Yona is faced with the dangers of living in the wilderness while being hunted, she discovers that her country is no longer the secure place it used to be.
Yona swears to do everything she can to grow strong enough to destroy her foes now that she is free of the chains of innocence.
With Hak by her side, she must piece together the fragments of ancient mythology that may hold the answer to recovering her realm from those who plotted against her.
The supporting characters are incredibly well developed. Yona of the Dawn gets its audience hooked from the first episode.
In the Shoujo genre, Akatsuki No Yona is the best anime as it emphasizes politics and action while providing plenty of romance. Interestingly, Akatsuki no Yona has one of the strongest female leads in shoujo anime.
07. Tonari no Kaibutsu-kun (My Little Monster)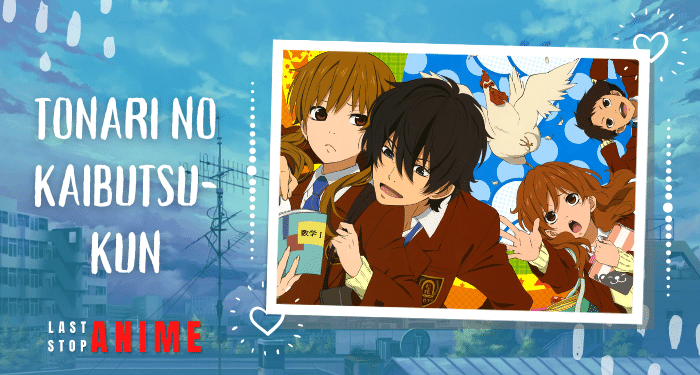 Genres: Comedy, Romance
Episodes: 13
Tonari no Kaibutsu-Kun follows Shizuku Mizutani, a high school student who wishes to concentrate on her studies and live a regular life. However, her life was turned upside down after encountering Haru, the school bully.
Shizuku first disliked Haru, but he professed his love for her, and his gradual change in attitude towards her made Shizuku adore Haru.
Haru's troubled life and conflicts are depicted in My Little Monster, while Shizuku guides him to becoming calmer and more sympathetic.
"Opposites attract," as many of us have surely heard before in our lives, best describes the dynamic between the two main protagonists.
Fans desperately wait for the anime to get another season as the manga shows more character growth.
06. Lovely Complex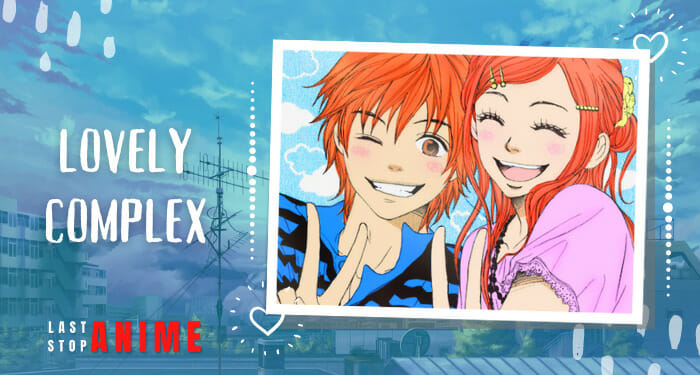 Genres: Comedy, Romance
Episodes: 24
Lovely Complex revolves around a comedy pair consisting of a tall girl and a short boy.
Risa is a very tall girl who can't find a guy because of her height but never dates the males who are interested in her.
And we have Ootani, who, with a height of 156 cm, is considerably shorter than the average man.
To make matters worse, their crushes start dating, leaving Koizumi and Ootani embarrassingly confused and unhappy.
We follow Koizumi and Ootani throughout the anime as they encourage and push each other in their quest for love and happiness.
05. Kimi Ni Todoke: From Me to You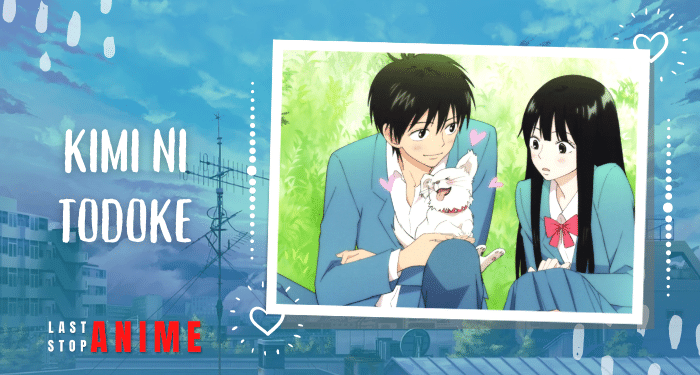 Genres: Drama, Romance, Slice of Life
Episodes: 25
The story revolves around a young girl, Sawako, whose appearance is similar to Sadako from the movie The Ring, which scares her classmates. Due to her appearance, she was shunned by her classmates.
But her life drastically changes when she meets Kazehaya, the popular boy of the school, who sees her for what she is.
The story of Kimi ni Todoke features all of the Shoujo troupes. We have a school fest, New Year's visit, Chocolate Day, and just about everything else.
Out of all the Shoujo anime, Kimi ni Todoke has the best boy. Kazehaya, just like most Shoujo protagonists, is good-looking, but he's also kind, gentle, and caring, which is not the case in most Shoujo anime. We have Kou, for example. He's kind of cold towards Futaba.
The main character, Sawako, is different from the other Shoujo protagonists. Unlike other main characters, she isn't pursuing some guy who treats her like trash.
Kazehaya, despite being the popular boy in the school, doesn't let it get through his head. He treats others around him with respect and genuinely cares for them. These things make us, as the audience, love Kazehaya and Sawako.
The side characters are fun to watch. In particular, Ayane Yano and Chizuru Yoshida as they always stand up for Sawako and stay by her side throughout the series.
These things make Kimi ni Todoke a great shoujo anime worth watching. The anime is a lot of fun to watch and is lighthearted.
04. Ouran Koukou Host Club (Ouran High School Host Club)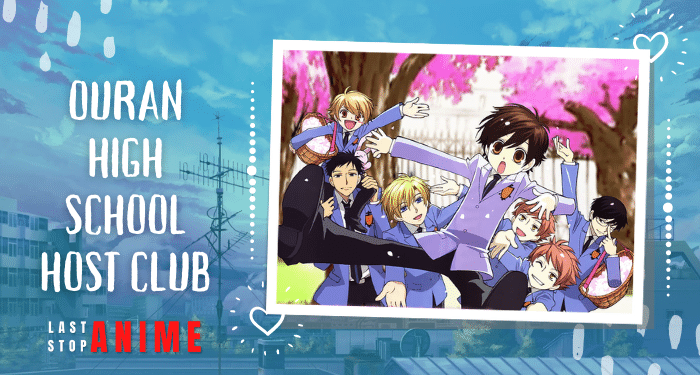 Genres: Comedy, Romance, Reverse Harem
Episodes: 26
Ouran Koukou Host Club is one of the most iconic shoujo anime. This anime depicts a young girl, Haruhi, and her fellow host club members' high school lives as they attend to females with distinct characteristics.
In the first episode, Haruhi smashes a precious vase in the host club and becomes the famous club's helper because she hails from a poor household and couldn't afford to repay the vase.
However, as the anime proceeds, we can watch Haruhi excel as a full-time hostess and earn the respect of the other hosts.
Despite their imperfections, the characters are appealing and immensely charming. Their host club was in sync since every one of the characters' attributes matched the others.
The opening song, Sakura Kiss, is one of the best, and the lyrics match the personality of the main character.
Ouran Koukou Host Club is one of the best shoujo anime with the reverse harem.
03. Natsume Yuujinchou (Natsume's Book of Friends)
Genres: Drama, Slice of Life, Supernatural, Iyashikei, Mythology
Episodes: 13
As we mentioned, not all Shoujo anime have romance, and some focus on slice of life. Natsume Yuujinchou is a great example and one of the best shoujo anime.
Takashi Natsume has never blended in because of his extraordinary ability to see mysterious beings known as youkai.
He became alienated and lonesome as he was transferred from one foster family to the next.
He's come to terms with the fact that no one will ever believe him, and he's shut himself off from his current caregivers and classmates.
When Natsume accidentally cracks an ethereal barrier, he frees Madara—a tremendous spirit in the form of fat yet adorable cat. The book possesses youkai trapped by Natsume's grandmother.
Natsume is now disturbed by spirits who yearn to be released but are often hostile towards him.
The anime gives the term Shoujo a whole new meaning.
02. Kaichou wa Maid-sama! (Class President is a Maid!)
Genres: Comedy, Romance
Episodes: 26
Kaichou wa Maid sama is one of the most popular shoujo anime. Through her honesty and hard work, Misaki Ayuzawa became the first female student council student president at Seika High School, which has recently turned co-ed.
Since she was appointed, Misaki has been working relentlessly to guarantee that all girls have a decent school environment.
She receives the title of Demon President due to her rigorous disciplinary method, rooted in her expertise in aikido.
Misaki, on the other hand, is hiding something. To help her family pay their bills, she works part-time at a maid café.
While working as a maid at a café, Misaki unexpectedly encounters Usui, the popular boy at school.
In the manga, maid sama had a fantastic ending.
01. Fruits Basket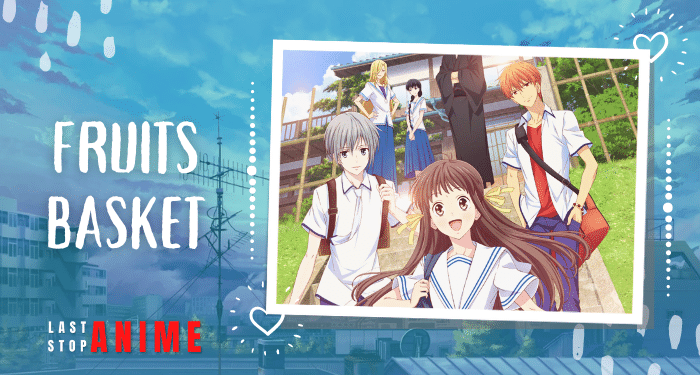 Genres: Drama, Fantasy, Romance
Episodes: 25
To clarify, we are talking about the reboot version of Fruits Basket that came out in 2019 and covered the manga chapters in depth.
It involves Tohru Honda, an orphan girl who discovers the Soma family's tragedy. She has no choice but to confront them because they are all possessed by animals from the Chinese zodiac signs.
Tohru can pause, reflect, and learn to help herself as much as she helps others by assisting them through their difficulties.
The characters of Fruits Basket are well written, especially Tohru. Fruits Basket aired its last season, animating all the manga chapters.