Anime is vast in itself. With dozens of genres and thousands of series, one can easily get lost in this sea of anime. What makes an anime stand out the most? The anime characters, be it the villain or the protagonist, there are times when we watch our hero fight the bad guys and a part of ourselves sides with the villain rather than the hero.
Sometimes the backstories and ideologies of villains make so much sense to us that we justify their actions.
If written perfectly, Villains can take an anime to new heights. Character development for certain villains is better than it is for the protagonist.
When we hear anime villains, we probably think of a character like Aizen, but some of the most iconic anime villains are women.
With thousands of female villains in anime, it can be quite confusing to decide who's the best of the best or the worst of the worst. So, here we are to enlighten our readers through the list below.
List Of Most Loved Female Villains In Anime
15. Ruri Hijiribe
Anime: Durarara!!
IMDb Rating: 7.8/10
Platforms Available: Crunchyroll, Netflix
Ruri Hijiribe plays the role of a female villain in the anime series Durarara!! She is a serial killer.
She has two personalities. One in which she plays the role of a serial killer and an idol character in the other one. She is also known as "Hollywood."
Ruri likes slasher and monster movies. This is mostly owing to her harsh upbringing as a child, since she liked how freely monsters and villains acted, free of morals and social etiquette.
Despite her small physique and cute features, she has a corpse pile in her closet.
14. Rachel
Anime: Tower Of God
IMDb Rating: 7.7/10
Platforms Available: Crunchyroll, Netflix, HBO Max
Rachel plays the role of the main antagonist in the Tower Of God series. Her character usually doesn't say much, but she pushes Bam (the protagonist). When we say push, we mean it.
Rachel's thoughts and emotions are complex to understand, given her story. She's a hypocrite.
She preached about never betraying anyone but then betrayed the main protagonist, Bam, by pushing her out of the bubble.
By the end of episode 12, she became the most hated character. Rachel was Bam's only true friend.
She was the lone person who paid him a visit to his cave, making her one of the most despicable characters in the series.
13. Yuno Gasai
Anime: Future Diary
IMDb Rating: 7.5/10
Platforms Available: Netflix, Hulu, Crunchyroll
The real Yandere queen. You must be wondering why she is on this list. Isn't she the main protagonist? Well, I suppose you might be wrong. She kills people without any hesitation.
Her pink chest-length hair and big eyes make her cute. Yuno appears to be a mentally unstable horror movie villain, despite her adorable appearance.
Her abusive past has turned her into a ruthless person, which explains her sadistic personality.
Yuno is willing to go to any length to achieve her goal, that goal being Yuki. Her personality traits are complex. Overall, a psychotic killer.
12. Nonon Jakuzure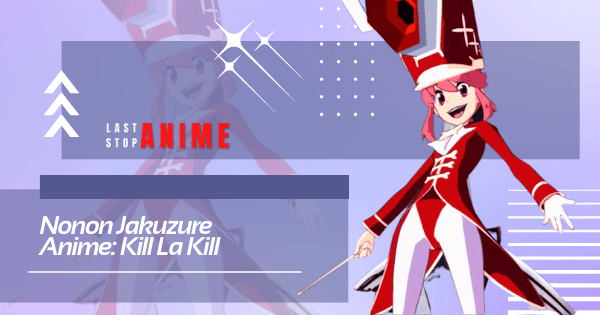 Anime: Kill La Kill
IMDb Rating: 7.9/10
Platforms Available: Netflix, Crunchyroll, Hulu.
Nonon is the fan-favourite among the Elite Four. There could be many reasons for that; her cute appearance, her Three-Star Goku Uniform, or her hat.
Nonon is quite arrogant. Her arrogance is visible during the fight scenes. She displays a snarky attitude towards her enemies.
She would make snarky comments in the middle of her battles. Every fight is more enjoyable to watch because of her marching band ability.
11. Lucy
Anime: Elfen Lied
IMDb Rating: 8.0/10
Platforms Available: Hulu, Amazon Prime, Crunchyroll
In the 11th spot, we have anti-hero Kaede, also popularly known as Lucy, in her mad form. She's nicknamed Queen Diclonius. Lucy is a Diclonius, meaning she possesses invisibly powerful telekinetic arms. Her telekinetic arms can inflict massive damage on her enemies.
She has been subjected to years of experimentation, which made her develop no empathy for humans.
Lucy's past was tainted by trauma and torture, leading her down an evil path. She has always suffered discrimination because of her horns.
Her horns have made her a target of bullying in the orphanage. Her dog was murdered in front of her by the orphanage children, instilling in her hatred and resentment towards humanity.
Kaede has three distinct personas resulting from dissociative identity disorder: Kaede/Lucy, Nyu, and DNA voice.
She doesn't kill for fun; she'll let you leave most of the time, but you'll die a horrible death if you provoke her.
10. Android 18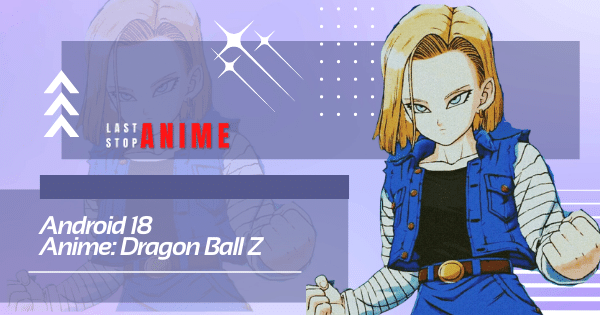 Anime: Dragon Ball Z
IMDb Rating: 8.8/10
Platforms Available: Crunchyroll, Hulu, Amazon Prime
This list won't be complete without mentioning Android 18 if we talk about powerful female villains. When Android made her first appearance, she was introduced as a super-powered android who would annihilate everything in her path.
Dragon Ball Z has many great characters. But Android 18 is a fan favorite.
Like other characters, she was once human, but due to Dr Gero's experiments, she turned out to be his Android 18.
Even for an android, she was pretty strong since she could quickly learn new things. She also had several abilities, including quick blast, finger beam, and infinity disc.
09. Rize Kamishiro
Anime: Tokyo Ghoul
IMDb Rating: 7.8/10
Platforms Available: Crunchyroll, Netflix, Amazon Prime, Hulu
Rize, also known as Binge-Eater, was the most powerful ghoul in the Tokyo Ghouls. After she died in a steel beam incident, her kakuhou was transplanted into Ken Kaneki, turning him into a one-eyed ghoul.
Dr Akihiro Kanou took her alive, putting an end to her rampage and using her to create more one-eyed ghouls with the Kakuhou.
Tsuneyoshi Washuu, the chairman of CCG, had several illegitimate offspring, and Rize was one of them.
Nobody wanted to be on thin ice with her, and practically everyone who fought her died. Others were often fascinated by her purple hair and charm, and she could easily seduce anyone.
She deceives people with her innocent appearance before devouring them. She's one of those characters with sick minds and pure evil motives.
Thanks to her distinct characteristics, Rize is one of the best female anime villains.
08. Annie Leonhart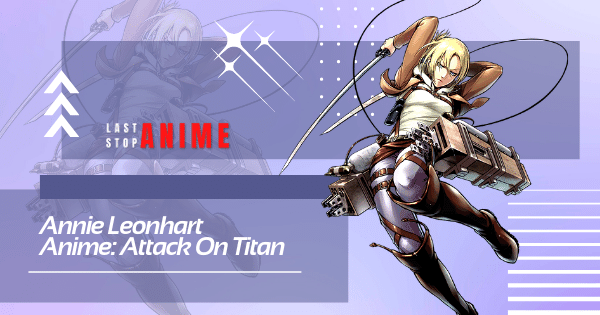 Anime: Attack On Titan
IMDb Rating: 9.0/10
Platforms Available: Crunchyroll, Netflix, Hulu.
While most humanities tried to keep things secure, Marley's Warriors plotted to capture the Founding Titan.
Popularly known as the Female Titan, Annie Leonhart was the main antagonist in the first two seasons of Attack on Titan. When Annie's ability to transform into a titan was revealed, everyone was surprised.
Annie took out an entire regiment of the Survey Corps during the Female Titan arc. She regrets and griefs despite her emotionlessness, which is evident when they have to kill Marco.
Annie is one of the best female anime villains, thanks to her strong determination, excellent hand to hand combat skills, and titan shifting abilities.
07. Himiko Toga
Anime: My Hero Academia
IMDb Rating: 8.4/10
Platforms Available: Hulu, Crunchyroll, Netflix
In My Hero Academia, Himiko Toga is one of the League of Villains' most twisted and dangerous members.
In three arcs of My Hero Academia, she was the main female antagonist. She was popular among My Hero Academia fans because of her quirky sense of humour.
Her quirk enables her to transform into another person by injecting herself with their blood.
Her transformation lasts longer the more blood she injects. She can properly imitate the voice even though she does not know how to talk.
Himiko is ruthless; she can easily kill anyone while smiling, making her one of the best female villains in the anime series.
06. Lust
Lust was the only female among the homunculi when Father made them. She is the personification of the father's lust and is used to entice and deceive others. Lust is shown as a sadist who enjoys tormenting others.
She wasn't lusty, despite her name. However, as per her father's plan, she seduced and flirted with others to pull them in.
With the help of her ruthless ways, she can easily make everyone despise her. She is frequently paired with Gluttony, with whom she has a unique bond.
She could regenerate instantly and was immune to any toxins. In Fullmetal Alchemist Brotherhood, Lust is by far the most powerful character and the most sadistic villain.
Lust's skills and ability to regenerate instantly make her one of the best female anime villains ever.
05. Isabella
At first, Isabella seemed to be a compassionate woman who sincerely wanted to support the Grace Field House orphanage children.
Later, it was revealed that she was only trying to save her life by raising children as demon cattle.
Isabella is a classic example of an anime character that appears to be kind on the outside but is rather horrible on the inside.
Isabella is shown to be merciless, breaking Emma's leg to prevent her from fleeing.
By the end of the show, Isabella had changed her mind and was assisting the orphans in escaping the land of demons.
04. Junko Enoshima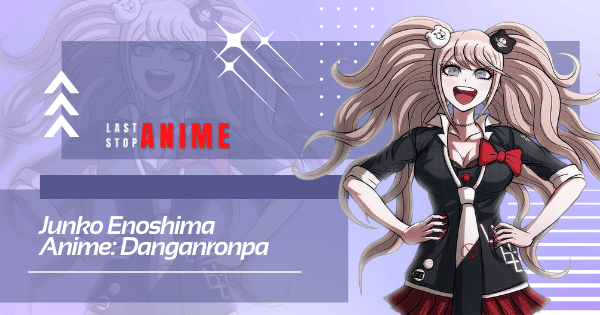 Anime: Danganronpa
IMDb Rating: 6.8/10
Platforms Available: Hulu, Crunchyroll
Junko Unoshima is also known as the Ultimate Fashionista. Sheis a member of Killing School Life. She's the brains behind the Killing Games as well.
Junko is the only person who can be an Ultimate Analyst.
Junko is a psychotic and sadistic antagonist whose only goal is to cause pain and suffering. She's one of the most sadistic villains.
03. Echidna
Anime: Re:Zero
IMDb Rating: 8.1/10
Platforms Available: Netflix, Crunchyroll
In the anime series Re: Zero, Echidna is the Witch of Greed. She was mentioned several times before being introduced as a supporting character in Arc 4 and eventually as a secondary antagonist.
Subaru first met Echidna during her tea party, which she had invited him to.
When Subaru first met her, she was depicted as a nice, pleasant, and childlike woman. She is a cold-hearted woman who is solely concerned about herself.
02. Medusa
Anime: Soul Eater
IMDb Rating: 7.8/10
Platforms Available: Hulu, Funimation, Crunchyroll
She used to be the nurse at Death Weapon Meister Academy and was known as Dr Medusa. At first, her acts of kindness and good looks misled everyone. Later in the series, she unveiled her true objectives.
Medusa, the snake witch, was allured by the black blood and wanted the Kinshin to be resurrected. She's the Gorgon Sisters' middle child.
Medusa was so heartless that she even used her kids to achieve her objectives. Maka's Majin Hunt technique, which focuses on purging all evil, is the only way to kill her in the series, as she is pure evil.
She is easily one of the most powerful witches in the series. Medusa is a witch with magical abilities who, in addition, is also skilled in hand-to-hand combat.
01. Esdeath
Anime: Akame Ga Kill
IMDb Rating: 7.8/10
Platforms Available: Hulu, Crunchyroll, Netflix
Esdeath, a high-ranking commander in Akame Ga Kill, was a formidable character.
When Esdeath was appointed to lead the Jaegers, she fell head over heels in love with Tatsumi despite being an antagonist. Esdeath, like her name, carries the aura of a grim reaper around her.
She was a sadistic woman who lived by her father's phrase: "the strong thrive, the weak perish." She's one of the characters with terrifyingly strong abilities.
She defeated an army of 100,000 men on her own in the series. It's more than enough to show how powerful Esdeath is.
Esdeath was an emotionally strong woman in addition to her physical powers. She never showed fear and was always able to keep her cool under pressure.
Esdeath is one of the finest-written and most powerful female anime villains.