Anime and manga comics are integral to Japanese culture, and Yandere Manga is a prime example.
This popular genre of manga combines romance with obsession, often resulting in intense, sometimes violent, storylines. Yandere Manga offers an exciting mix of emotions for fans of any orientation.
What Is A Yandere Character?
Have you ever wondered why some female anime characters become obsessed with their love interests? That's the concept of Yandere, a personality trait characterized by extreme possessiveness and violent behavior.
Yandere is a combination of two Japanese words: yanderu (which means "to be sick") and deredere (which means "to be lovestruck").
Yanderes may seem gentle and sweet, but this docile façade can quickly give way to an intense, often violent, and unstable level of obsession for their loved one.
The Yandere is a character archetype that emerged from the popular Tsundere trope in anime. Tsundere characters are known for their tough, unapproachable exterior, which eventually changes to show gentle affection.
Yandere characters, however, display an overwhelming and sometimes obsessive level of love and devotion, which can be borderline harmful.
In this particular genre, you will witness docile and naïve female counterparts employing weapons to eliminate their rivals or anyone who stands in the way of their love.
It might be mistaken for Tsundere, a genre in which the character is renowned for displaying a frigid exterior with a kind and caring interior only in specific circumstances.
Most Yandere are not afraid of dying and are always ready to kill for love.
List Of Best Yandere Manga To Read
20. Acute
Authors: Asahina Shiori (Art), Kurousa-P (Story)
Volumes: 1
Chapters: 5
Status: Finished
Published: Oct 25, 2013 to Oct 25, 2014
Genres: Drama, Romance
Megurine Luka and Hatsune Miku were really close growing up. After an orphan named Kaito enters a local children's home, Miku and Luka adopt him and make a promise to remain as a group.
However, as they mature, their emotions shift. Miku has developed feelings for Kaito romantically.
When she tells Luka that she feels the same way about Kaito, he points out that the two could end up competing at any time.
Miku and Luka promise never to admit their love since they don't want to jeopardize their friendship. But if someone does break the pledge, what will it cost them?
19. Odoru Respawn
Authors: Mikashima Kentarou (Story & Art)
Volumes: Unknown
Chapters: Unknown
Status: Publishing
Published: Dec 6, 2018 to Present
Genres: Comedy, Romance, Supernatural
Choushi Dannoura, like an RPG character, has an ability that enables him to respawn at the last location where he sleeps whenever he dies. She falls head over heels in love with him after he saves An Yamazaki's life.
Will he be able to react in a way that matches her intense love? A shady yandere comedy begins as the curtain rises.
18. Machigatteita no wa Ore Datta n da (I Was Wrong)
Authors: Hakuri (Story & Art)
Type: One-shot
Volumes: Unknown
Chapters: 1
Status: Finished
Published: Jul 19, 2018
Genres: Drama, Horror, Romance, Supernatural
Furuya killed Sara, his yandere girlfriend, by mistake. He believed he could flee and was ultimately free of her till she appeared to him as a ghost!
Furuya felt Sara's towering presence when she was alive, but now that she is a ghost, she is just like any other girl. Maybe he had been misreading her the entire time.
Furuya feels he must make amends for his behavior as his remorse grows, but at what cost?
17. Kedamono-tachi no Jikan: Kyouizonshou Kougon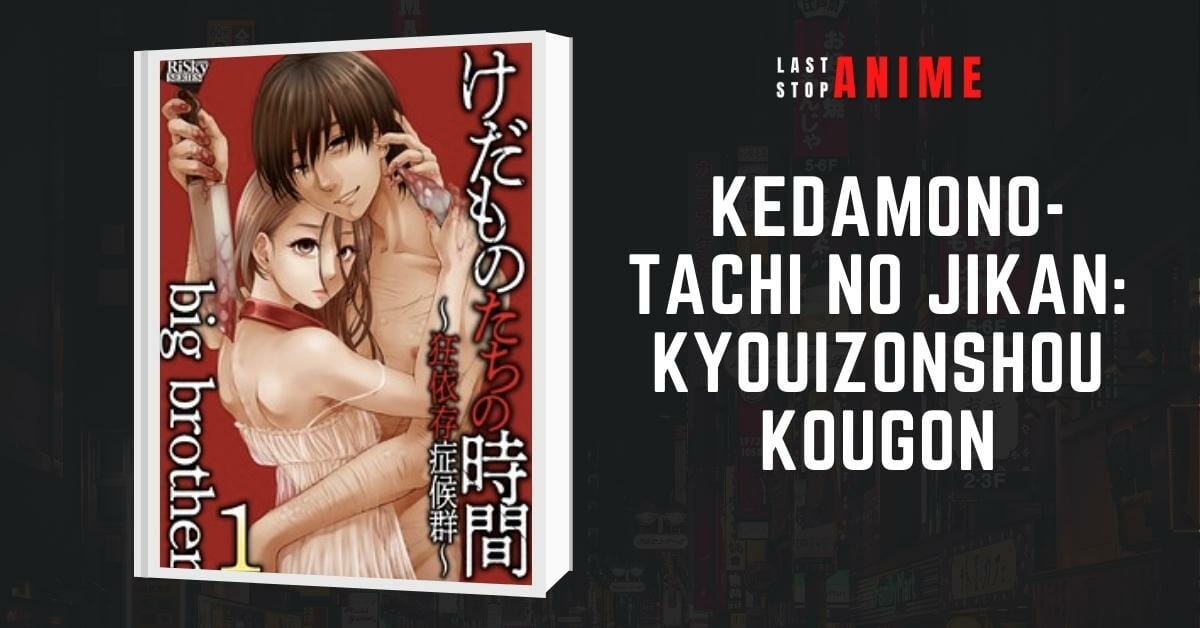 Authors: big brother (Story & Art)
Volumes: Unknown
Chapters: Unknown
Status: Publishing
Published: Apr 4, 2019 to ?
Genres: Romance, Suspense, Psychological
Fashion model Airi Hirakawa is happy with her life because of her attractive appearance and a great career—that is, until the day she wakes herself chained up in a room full of trash, battered and confused.
Hirokazu Imai, a young man who has been obsessively following her for a long time, is her captor. He now possesses her as well as her undergarments and uses sanitary napkins.
Airi is coerced into marrying Hirokazu before she has a chance to even take a breath.
Her days are now being raped, brutalized, and tortured, but she never gives up hope of getting her freedom back, even if it destroys her in the process.
This yandere manga explores trauma and torture and does not just romanticize it. Airi is strong, and she's always trying to escape. She's willing to put up a fight, no matter how scary things may get.
16. Kimi wa Mada Torikago no Naka (You are Still in a Bird Cage)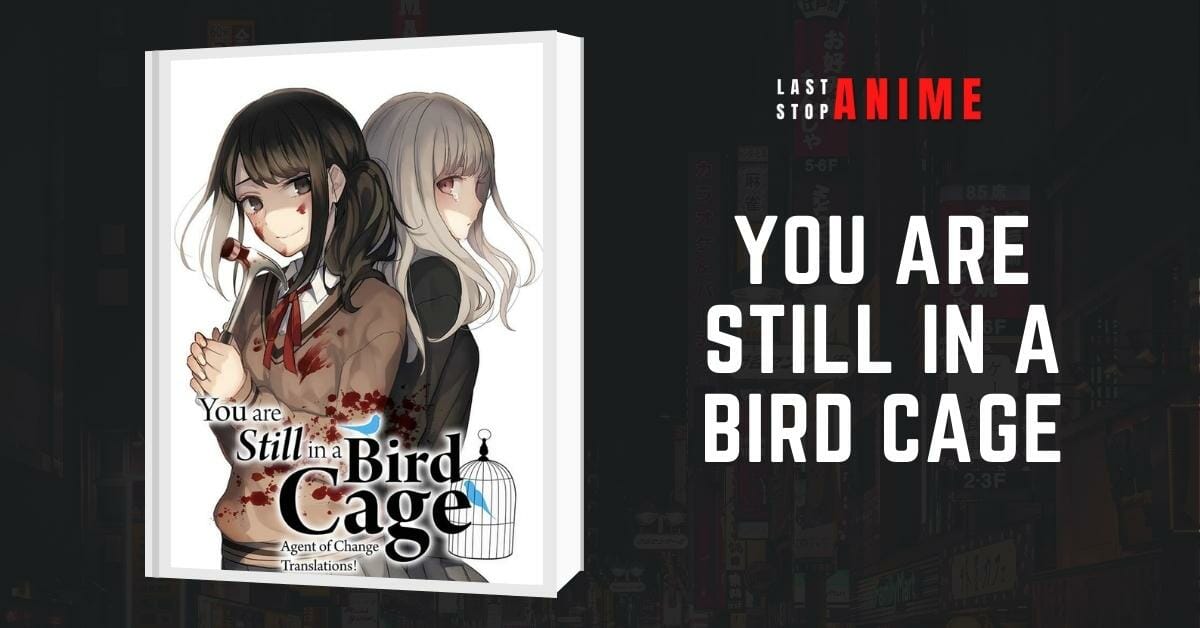 Authors: Hakuri (Story & Art)
Type: One-shot
Volumes: Unknown
Chapters: 1
Status: Finished
Published: Nov 7, 2017
Genres: Drama, Girls Love, Psychological, School
Despite having been friends since middle school, Amane loves Madoka. However, one minor but disastrous error costs Amane far more than her innocent best friend…
15. Kimi ni Koisuru Satsujinki (Killer in Love)
Authors: Akiyama Enma (Story & Art)
Volumes: 5
Chapters: 39
Status: Finished
Published: Dec 30, 2020 to Sep 14, 2022
Genres: Drama, Suspense, Psychological
In order to fit in with the extroverts, Suzuki Ryoto, an introverted student, attempts to put on a fake smile every day.
To shield Kokoa from a stalker who has been trying to bother her, he meets her at a party and claims to be her boyfriend. The start of a lovely yet terrible relationship.
14. Kimi ni Aisarete Itakatta (You Loved Me So Much It Hurt)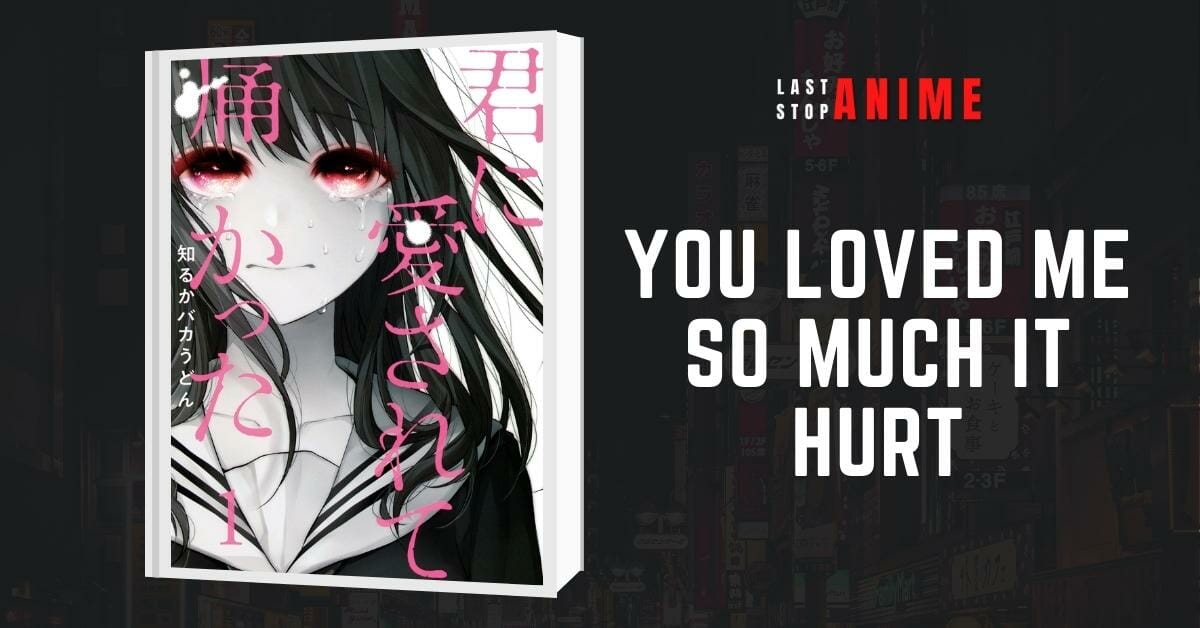 Authors: Shiruka Bakaudon (Story & Art)
Volumes: Unknown
Chapters: Unknown
Status: Publishing
Published: Jun 6, 2017 to Present
Genres: Drama, Psychological, School
A girl named Kanae has difficulty connecting to her school's peer group. She meets Hiroshi, who is equally crazy as she is and will do anything to remain by her side till death. This marks the start of an unstable relationship.
13. Onii chan Control
Authors: Kagesaki Yuna (Story & Art)
Volumes: 05
Chapters: 31
Status: Finished
Published: Apr 22, 2009 to Apr 22, 2014
Genres: Comedy, Romance, Ecchi
Goushi, a boy, has a fixation on his sisters. He is unaware that Noa, his sister, also suffers from a brother complex.
This includes Yandere scenes because her younger sister has a bizarre obsession with him. She will go to any lengths to avoid the rivalry and keep her love to herself.
12. Ijousha no Ai (An Abnormal Person's Love)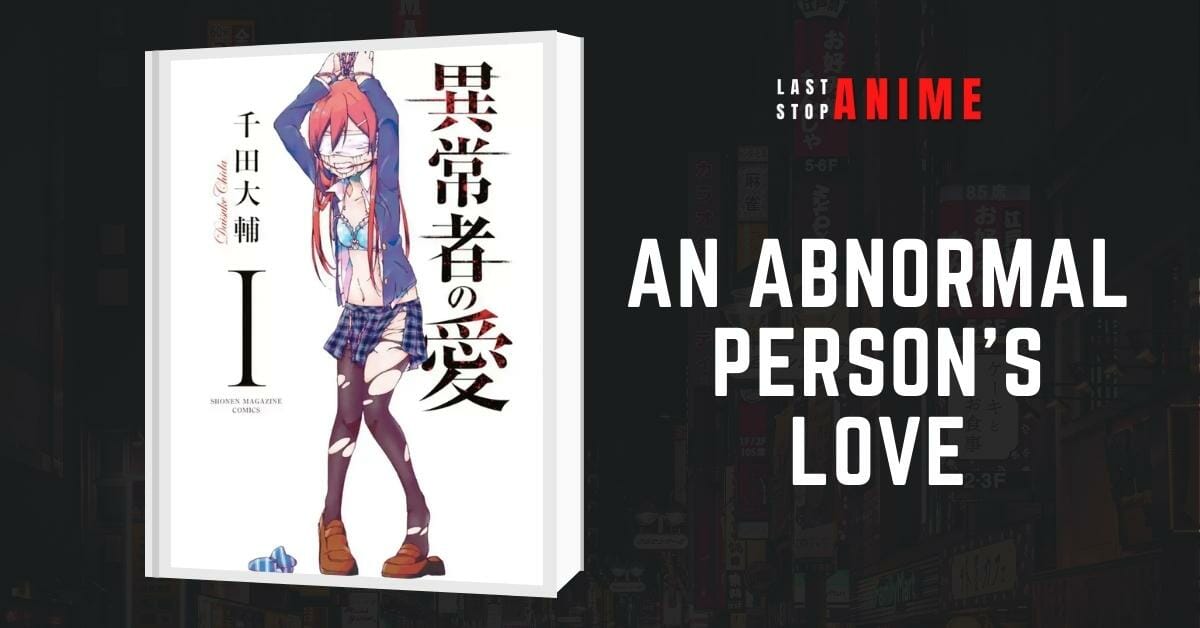 Authors: Daisuke Chida (Story & Art)
Volumes: 06
Chapters: 74
Status: Finished
Published: Apr 1, 2017 to Sep 8, 2018
Genres: Suspense, Psychological
The main character, Kazumi, has a thing for a pretty girls. His yandere stalker and admirer, Saki Midou, murders the cute girl.
The trauma caused him to shut himself off. In high school, Kazumi has a new crush on a different girl. Will she experience the same outcome?
11. Koharu no Hibi (Days of Koharu)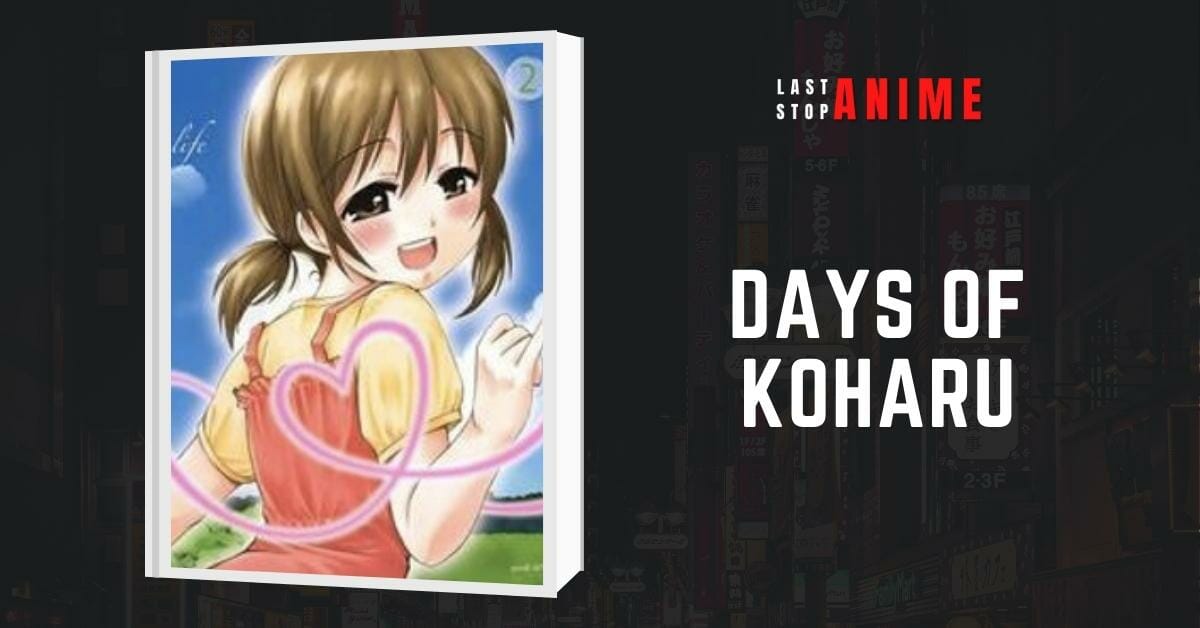 Authors: Youkou Ooshiro (Story & Art)
Volumes: 04
Chapters: 24
Status: Finished
Published: Jan 7, 2009 to Nov 7, 2012
Genres: Romance, Ecchi, Psychological, School
When Torii Akira is on his way to school, he saves a girl who is about to fall. Since then, he has repeatedly encountered the girl, who seemed delighted to see him. Could this be the cause of Akira's constant smile?
10. Dead Tube
Authors: Kitakawa Touta (Art), Yamaguchi Mikoto (Story)
Volumes: Unknown
Chapters: Unknown
Status: Publishing
Published: Apr 19, 2014 to Present
Genres: Erotica, Gore, School
People upload disturbing and excessively gruesome videos to Dead Tube, where they are ranked according to their number of views.
Tomohiro Machiya would much rather continue filming for his Film Research Club. Still, he is forced to film for the website after meeting Mai Mashiro, a psychotic girl.
Mai Mashiro from Dead Tube is a fan of scary videos and enjoys acting in them. After watching a film he made when she was younger, Mai seems to have always loved Tomohiro. Still, her devotion comes at the cost of helping her participate in some heinous and gruesome deeds.
The main character, Mai, in this yandere manga is the polar opposite of Tomohiro. She's a killing machine, whereas Tomohiro is a guy who is afraid to kill. She can take on anyone in a fight. She's crazy, indeed.
09. Ibitsu
Authors: Ryou Haruto (Story & Art)
Volumes: 02
Chapters: 63
Status: Finished
Published: Oct 2, 2009 to Jun 4, 2010
Genres: Horror
One evening while taking out the trash, Kazuki Itou notices a filthy woman dressed in a gothic lolita. She inquires, "Would you have a young sister?" as he goes by, and Kazuki replies that he does.
He meets the strange girl several times before realizing that she has entered his apartment and is stalking him to genuinely become his little sister.
How will this affect Kazuki's biological sister Hikari? If the local folktale about the demon Lolita is accurate, she will murder Hikari and replace her. What makes Remina a true yandere is her stalking abilities and a yearning to be a part of your life—in this case, Kazuki.
08. Who Killed Cok Robin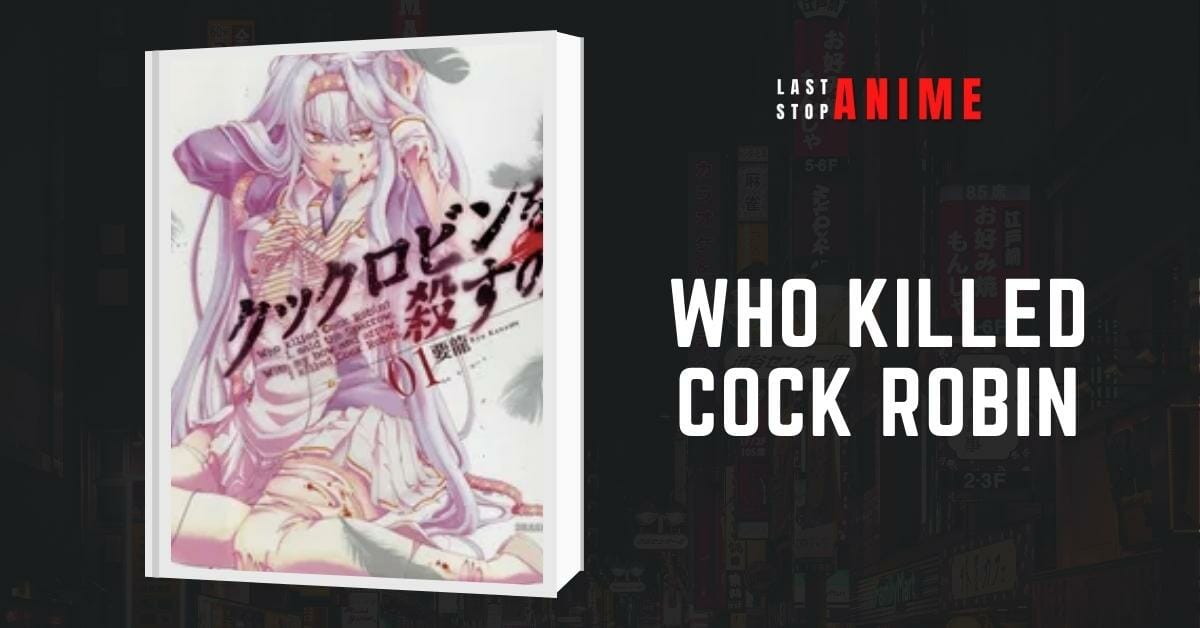 Authors: Kaname, Ryuu (Story & Art)
Volumes: 03
Chapters: 14
Status: Finished
Published: 2009 to 2010
Genres: Drama, Mystery, Suspense, Super Power
When Hidaka Kishi and his best friend Kimiko are on their way to class one day, Hidaka Kishi hears a weird new song on his music player: "Who Killed Cok Robin?" He has no idea that he is the Cok Robin and that a death game will start with him as the victim.
The goal of the other fourteen participants, known as "birds," is to eliminate him so they can all fulfill their dreams by doing so. Saedano Minami, one of the birds, appears to have other ideas.
She decides to defend him, which confuses Hidaka, but what is her ultimate objective? How can Hidaka get through this survival game? Saedano is a strange girl who wants to protect Hidaka, much like Yuno, so you can already guess where this Yandere manga is going.
07. Hiai Mousou (Delusional Love)
Authors: Nakamura Uzuki (Story & Art)
Volumes: 03
Chapters: 18
Status: Finished
Published: Jul 19, 2013 to Feb 16, 2015
Genres: Horror, Psychological
Kadomae Kazuma, a teacher at the school, is set to meet Noedaa Kanade, a problematic kid. On the outside, Noeda appears cute, timid, and shy. But once Kazuma gets acclimated to her, her true colors start showing.
Noeda really cares for Kazuma. At first, Kazuma thought it was just a crush, but then he realizes that Noeda loves him excessively. How would Kazuma react to a crush that started to scare him?
Kanade is the typical yandere—cute and kind but able to go bonkers at any moment. She's obsessed with Kazuma to the point where it gets a bit scary. This Yandere manga features a teacher-student troupe, which some people might find wrong or inappropriate.
06. Ana Satsujin (Peephole)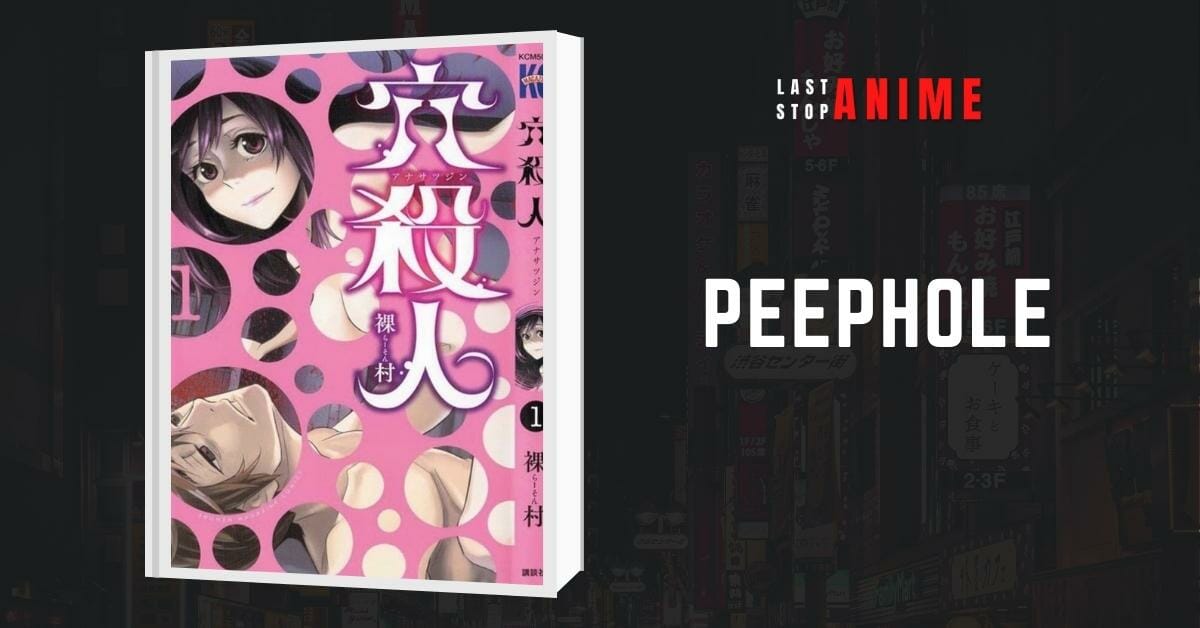 Authors: Larsson (Story & Art)
Volumes: 08
Chapters: 135
Status: Finished
Published: Dec 6, 2013 to Sep 23, 2016
Genres: Horror, Romance, Ecchi
Etsurou Kurosu finds that the only option left to him is to commit suicide as the weight of his numerous failures in life begins to take its toll. He puts the noose around his neck by tying a belt around a wall hanger and letting it do its job.
Kurosu panics, though, and his writhing tears a hole in his wall. He can view his lovely neighbor, Rio Miyaichi, through this gap, and he soon develops a fixation with spying on her daily activities.
But Kurosu observes Rio's horrific pastime—murder—during one of his spying activities. Rio does not kill him, even though she knows he has seen too much.
Instead, she proposes a straightforward solution: He should accept her for who she is. Kurosu consents to this, and they start dating.
We all know how the saying goes: "Accept your partner's flaws," and the cute Yandere Rio believes that doing so implies dating a killer. This Yandere manga is a bit spicy, so proceed with your own caution.
05. Uwakoi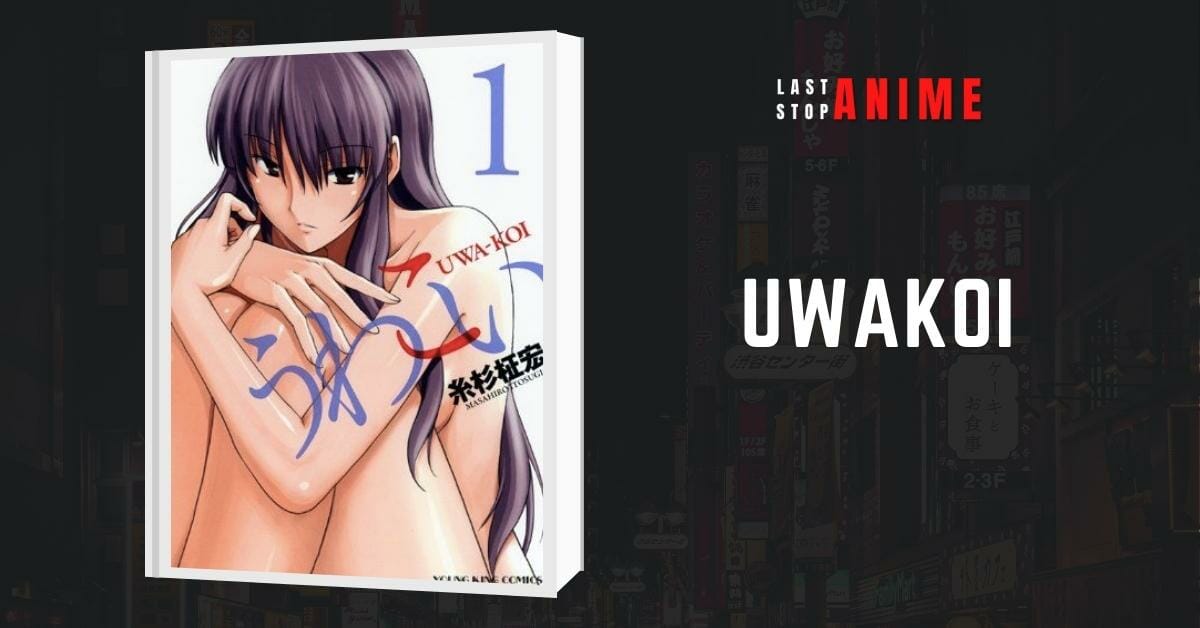 Authors: Itosugi Masahiro (Story & Art)
Volumes: 06
Chapters: 36
Status: Finished
Published: Sep 20, 2011 to Sep 22, 2014
Genres: Drama, Romance, Ecchi, Harem
Outwardly, everything appears to be ideal in the relationship between Yukiteru Tamaki and his childhood friend Yuno Kirishima. But Yukiteru is hiding something—he's been having affairs with their other friend, Rena Saotome, ever since she admitted having feelings for him.
Although Yukiteru intends to tell Yuno, he quickly finds himself juggling two girls without Yuno knowing.
However, things become more difficult when Kaori Yumeno catches Yukiteru and Saotome having a sexual encounter on the rooftop.
She agrees to remain silent, but at a cost. Of course, Yukiteru's body is the cost. Yukiteru has plenty of intimate relationships with the girls in his life. But what will happen after Yuno learns the truth?
In this yandere manga, Yuno Kirishima is the one who's been so possessive of Yukiteru. Although Yukiteru always implies that he likes Yuno, he does not actually love her.
Since Yuno is a psychopathic girl, Yukiteru has developed the habit of saying "love" because he doesn't want to anger her.
04. Abnormal-kei Joshi
Authors: Katou Haruaki (Story & Art)
Volumes: 03
Chapters: 15
Status: On Hiatus
Published: May 2, 2012 – Present
Genres: Horror, Romance, Ecchi, Mystery
Shiina Shinya, the main character of this manga, thinks that all the girls close to him are pretty unfriendly; they are nasty, uninterested, or don't pay him any attention. He's mistaken, though, because he actually has everyone's attention.
Because all the other girls are odd, they all have peculiar ways of regularly keeping track of what he does.
Well, without the main protagonist being aware of his harem's existence, this is a harem manga.
And there will always be a yandere character, just as in every decent harem. For Abnormal-Kei Joshi, it's Tsubasa Tooka, an endearing, adorable person on the exterior and a furious yandere inside.
Tsubasa Tooka will take extreme measures to pursue Shiina; she practically spies on him constantly. She is the perfect yandere girlfriend.
The cute girl in this yandere manga makes it more enjoyable.
03. Happy Sugar Life
Authors: Kagisora Tomiyaki (Story & Art)
Volumes: 10
Chapters: 53
Status: Finished
Published: May 22, 2015 to Jun 22, 2019
Genres: Drama, Horror, Psychological
Satou Matsuzaka is attractive and sweet, and many men adore her. Matsuzaka Satou is known for being carefree, but one day, her pattern of sleeping with one boy after other ends. When she meets Shio, she believes she is experiencing true love for the first time.
Here comes the twist: rather than falling for a boy, Satou fell in love with a child and an eight-year-old girl. Falling in love with a middle school child is not an issue.
And like every yandere, she will undoubtedly vent her rage on anyone who stands in her way or attempts to hurt her feelings.
Shio is not allowed to go out and make friends. Satou eventually turns into a serial killer, but Satou does not consider her actions wrong.
The manga's name may trick some people, but this story has no romance and no shoujo-ai.
The psychological drama Happy Sugar Life is highly brutal. Its main draw is that it addresses subjects that are strongly stigmatized.
If you want to read some girl-on-girl action, we advise you to look for something else.
02. Death Note
Authors: Obata Takeshi (Art), Ohba Tsugumi (Story)
Volumes: 12
Chapters: 108
Status: Finished
Published: Dec 1, 2003 to May 15, 2006
Genres: Supernatural, Suspense, Mystery
The Death Note, a unique book, is ready to grant that power to Light Yagami, a typical high school student.
When Light picks up the Death Note, which was dropped from an unfamiliar place, he discovers that he can actually kill someone by writing their name in the Death Note.
Unlike other of the yandere heroines in the manga, Misa Amane uses her own Death Note to kill for her boyfriend, Light, rather than just acting like a killer girlfriend.
Misa Amane is the type of girl who will genuinely demonstrate her willingness to go to extreme lengths for her lover.
When it comes to Light, Misa is incredibly kind and affectionate. Yet, she is dreadfully frigid when writing names on her Death Note, which is typical of yandere-like bipolarity.
Light runs into a mountain of problems as a result of Misa's excessive possessiveness and ferocious jealousy of her man.
01. Mirai Nikki (Future Diary)
Authors: Esuno Sakae (Story & Art)
Volumes: 12
Chapters: 59
Status: Finished
Published: Jan 26, 2006 to Dec 25, 2010
Genres: Action, Mystery, Shounen, Supernatural, Psychological, Thriller
Amano Yukiteru is a young guy who has spent most of his life as an outcast from society. The Lord of Time and Space, Deus Ex Machina, Amano's lone friend, who appears to be made of nothing, enters the scene.
Amano discovers one day that Deus is a god, not just his imaginary friend. Deus has encouraged Yukiteru and numerous others to play a weird survival game using their smartphones. The goal of the killing game is for each phone user to remove the other users until only one is left.
The winner receives the power of the now-dead god Deus. It is out of Yukiteru's control whether he participates or not. If he wants to survive, he will have to rely on his smartphone, which can foretell the future.
The notorious Yuno Gasai from Mirai Nikki takes the number one spot on our list. She is the main character, as well as a psychopathic girlfriend.
Yuno is the only one who keeps Yukiteru alive throughout the majority of Mirai Nikki. Still, interestingly, she won't hesitate to do some extremely strange things to him as well.
Mirai Nikki single-handedly made the yandere manga, or Yandere girls, popular. She's obsessed with Yukiteru and is not afraid to kill anyone who would get her way. Yuno Gasai is a crazy girlfriend that anime fans love to adore.
The best Yandere manga is Mirai Nikki, and it's all thanks to Yuno Gasai.
Other Yandere manga you might enjoy
Re:Birth- The Lunatic Taker
Shimoneta: A Boring World Where the Concept of Dirty Jokes Doesn't Exist