Female anime characters are more likely to be reduced to mere tools for fanservice than male characters. Still, there are a lot of anime characters who, fanservice involved or not, are talked about because of many other crucial aspects of their personality.
These anime girls break all conventions and stereotypes and make you look at them, not as a female but as you would to any other character.
Today we will look at examples of many such female anime characters.
These anime girls are beautiful, strong, badass, alluring, cute, charming, not because they are female, but simply because of who they are and what they represent.
Before we start, please keep in mind that this list of 69 best female anime characters is based on how well-written these characters are and how loved they are among anime fans, but not necessarily on how popular they are.
Let's give some love to the underrated female characters in anime as well!
List of Best Written Female Anime Characters
69. Bishamon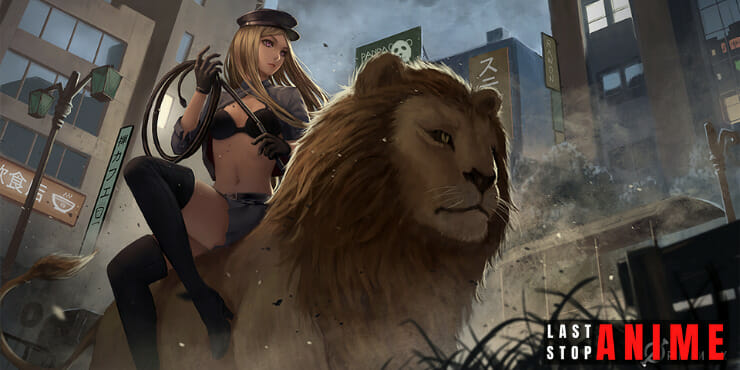 Bishamon is the Goddess of War and Warriors.
She acts kindly toward her Shinki but remains distant from them due to a past tragedy.
Bishamon possesses immense willpower, and once she makes up her mind, she does not back down from any challenge.
68. Yona
Yona is initially a spoiled and demanding princess who finds herself in a dreadful situation after his father's murder.
She embarks on a journey to assemble skilled warriors to restore her kingdom.
Yona gradually evolves into a strong, mature, and persevering young woman who has learned the art of uniting people.
67. Megumin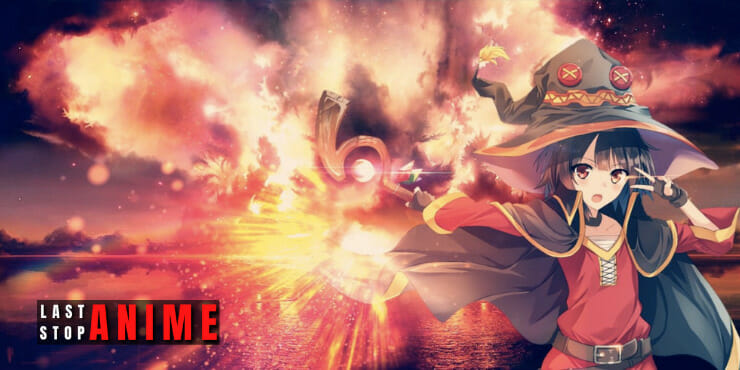 Anime: Kono Subarashii Sekai ni Shukufuku wo!
Megumin is one of the main characters of KonoSuba and an Arch Wizard of the Crimson Clan.
She has a loud, comical, vibrant, and quirky personality.
She loves using Explosion magic and is adept and intelligent with its usage.
66. Furukawa Nagisa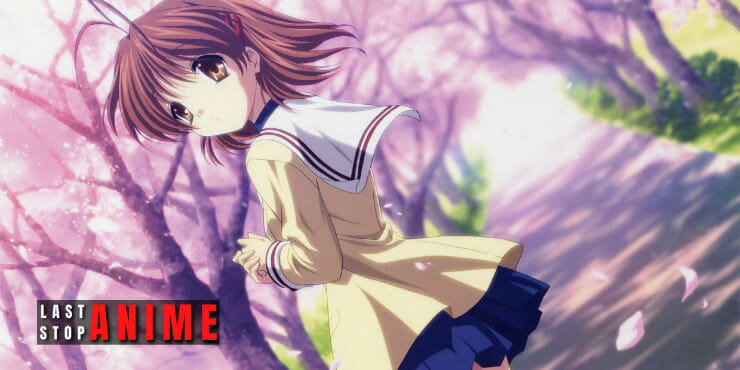 Nagisa is one of the main characters in Clannad and a third-year student.
She is a sweet, soft-hearted, innocent, and sensitive girl. Nagisa suffers from chronic illness and has low self-esteem, yet remains cheerful and optimistic.
She gains confidence and becomes a lot stronger after meeting Tomoya.
65. Takanashi Rikka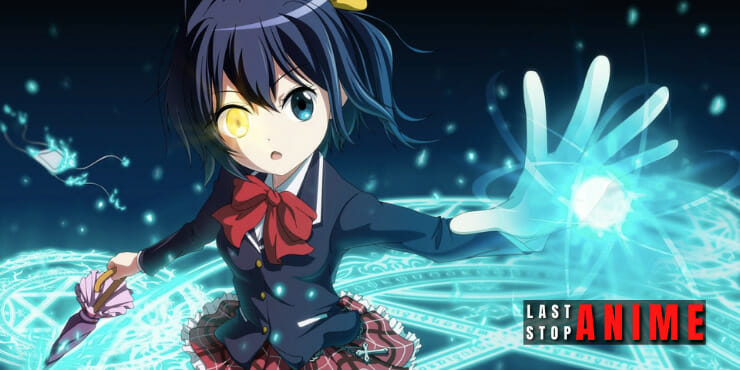 Anime: Chuunibyou Demo Koi ga Shitai!
Rikka is the protagonist of the show.
She is very dramatic and delusional, claiming to possess supernatural powers. As a result, other people tend to stay away from her.
Her outbursts are amusing indeed, but the reason behind Rikka's fantasies is far from anything light-hearted.
64. Yukinoshita Yukino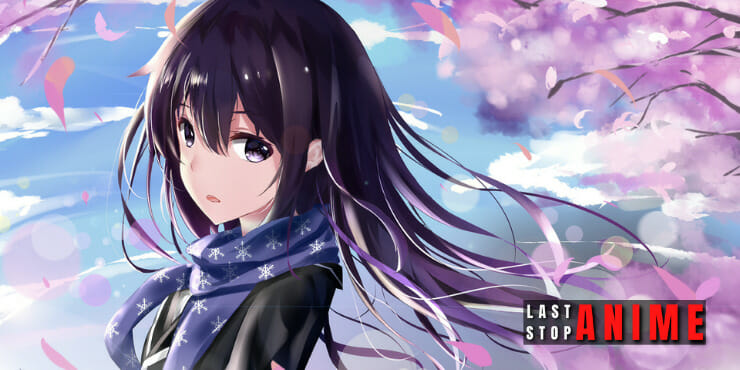 Yukino, the deuteragonist of OreGairu, is a high school student.
She is called the "Ice Queen" because of how cold and unfriendly she appears. Yukino goes through remarkable character development as the show progresses.
She becomes gentler and warmer toward the end of the show.
63. Sakurajima Mai
Anime: Seishin Buta Yarou wa Bunny Girl Senpai no Yume wo Minai
Mai, the female protagonist of the anime, is a third-year student and a famous actress.
She is a serious, diligent, calm, and polite person. Mai is mature, does not take Sakuta's teasing at heart, and cares deeply for him.
62. Kirishima Touka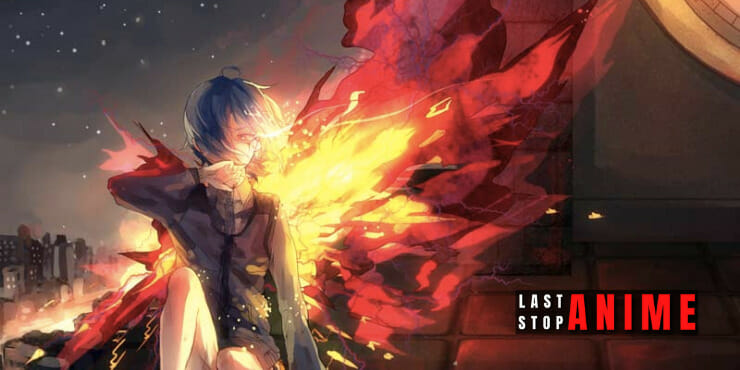 Touka is the deuteragonist of Tokyo Ghoul and a waitress at Anteiku Cafe.
Even though she appears cold and ruthless at first (especially toward Kaneki), she is kind, caring, and loyal to her dear ones.
Touka lives a double life of a human and a ghoul and bears hatred toward the CCG.
61. Hinata Hyuga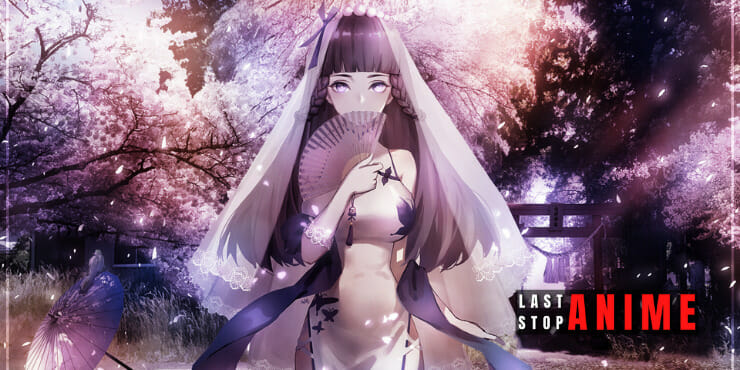 Hinata is very likable and one of the most popular female anime characters ever.
She is a soft-spoken, kind, and caring person. Naruto has always inspired her to become strong physically and mentally.
She loves Naruto and has even jumped into a certain-death situation to save him.
60. Bulma
Anime: Dragon Ball Series
Bulma is a genius scientist, Goku's friend, and Vegeta's wife.
She is often moody and obsessed with hygiene but overall friendly and helpful.
Bulma is constantly inventing to support her family and the Dragon Team with their endeavours.
59. Shiro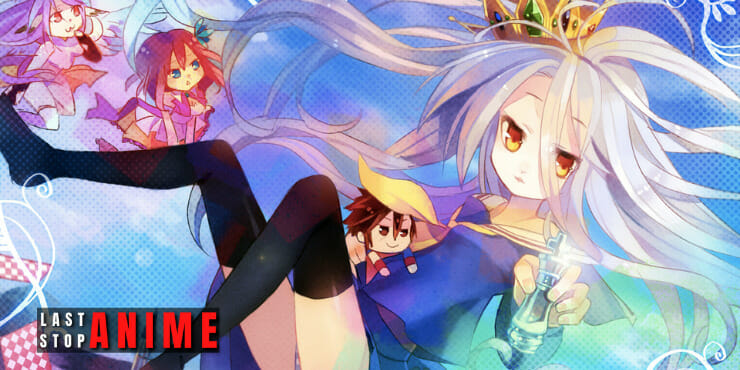 Shiro, the main female character of No Game No Life, is a hardcore gamer.
She has extraordinary intelligence and a highly analytical mind.
Throughout the anime, she constantly impresses the viewers with her brains, achieving one impressive feat after another.
58. Tsukino Usagi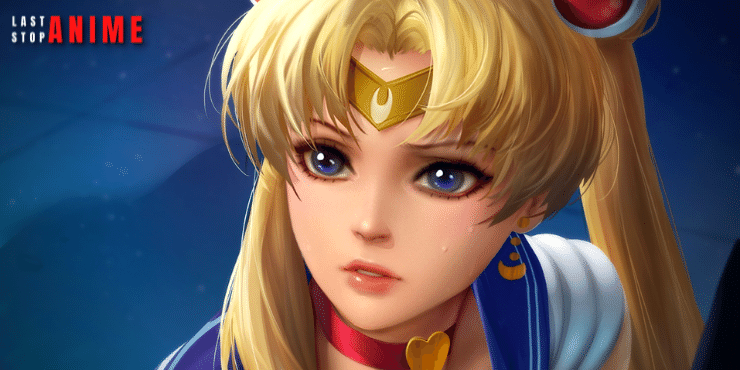 Usagi, or Sailor Moon, is the Sailor Guardian for Love and Justice, possessing capabilities superior to the others.
She is tender-hearted, helpful, and cannot bear to see anyone hurt.
Usagi is a very popular female character, and almost all anime fans know her name.
57. Iwakura Lain
Anime: Serial Experiments Lain
Lain is a conscious computer program with the body of a middle school girl, designed to traverse through the material world and the virtual world of Wired.
Although kind and sincere, Lain is shy and mostly keeps to herself. Lain has multiple personas, and though complex, she is a very intriguing character.
56. Shinomiya Kaguya
Anime: Kaguya-sama: Love is War
Kaguya, the school vice-president, is intelligent, calculating, and has multiple skills.
Her tactics to get Shirogane to confess to her are brilliant and ridiculous at the same time.
Kagura is mainly calm and composed on the outside, but she often slips up and reveals her vulnerable (and endearing) side.
55. Zero Two
Anime: Darling in The Franxx
Zero Two, the deuteragonist of the show, is a pilot of the Franxx Strelizia.
She has a no-nonsense and apathetic attitude. Later, her interactions with Hiro reveal a different side of her personality.
When the show aired, Zero Two became one of the most popular female characters in anime ever.
54. Fujiwara Chika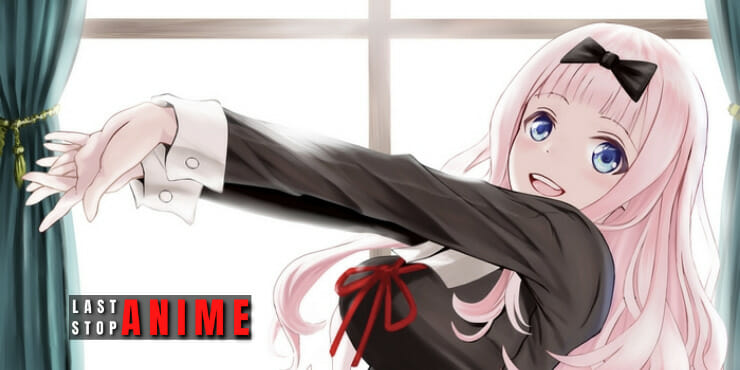 Anime: Kaguya-sama: Love is War
Being highly unpredictable, Chika is an agent of absolute chaos.
She always unknowingly throws a wrench into Kaguya and Miyuki's plans and messes up their shenanigans.
She steals the show every time she appears on the screen.
53. Yuuki Asuna
Asuna is the main heroine of SAO.
She is soft-hearted, helpful, determined, and strong-willed. Asuna takes the game very seriously, and her skills have earned her the nickname "The Flash."
She only somewhat starts taking it easy when she meets Kirito.
52. Emilia
Anime: Re:Zero kara Hajimeru Isekai Seikatsu
Emilia, the primary heroine of Re:Zero, is a half-elf and a candidate to become the next King.
She is very lively, kind-hearted, helpful, and caring of others but unexpressive of her negative emotions.
The last thing she wants is to become a damsel in distress.
51. Tohsaka Rin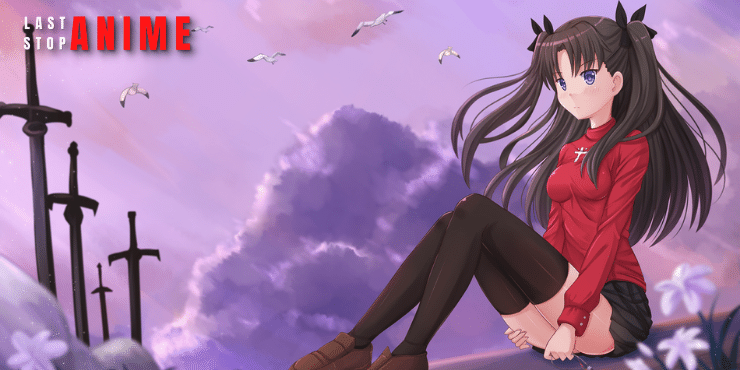 Rin is the head of the Tohsaka family and the master of Archer in the Fifth Holy Grail War.
She is very resourceful, sharp, and practical, and is not as mean or hostile as she may appear.
Rin cares for others and, though not very apparent, has a strong sense of honour.
50. Sophie Hatter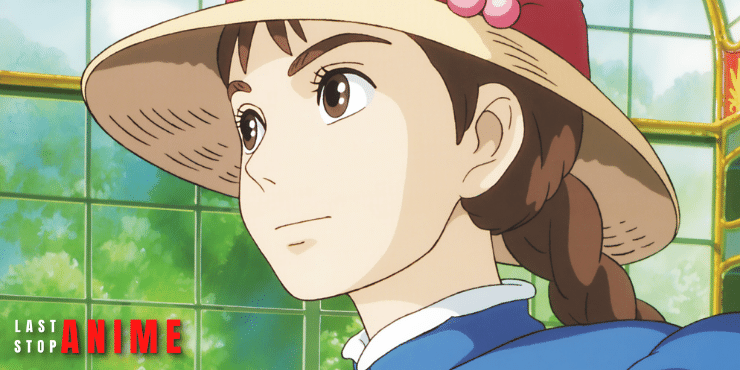 Anime: Howl's Moving Castle
Sophie, like Hayao Miyazaki's other female protagonists, is very well-written.
She is a kind, empathetic young woman. Although pretty, Sophie does not think the same of herself.
After getting cursed and turning old, she learns to accept herself and becomes confident, strong-minded, and fearless.
49. Ayuzawa Misaki
Anime: Kaichou wa Maid-Sama!
Misaki, the primary female character of the anime, is the School Council president.
She is hard-working, studious, and very strict in disciplining the boys at the school.
After meeting Usui, Misaki's perception of men changes, and she even reveals the gentler sides of her personality.
48. Izumi Curtis
Anime: Fullmetal Alchemist: Brotherhood
Izumi Curtis is a skilled alchemist and skilled martial artist who is also the mentor of the Elric brothers.
She is very humble and takes incredible pride in being a housewife.
She may seem intimidating, but she is quite caring and affectionate with her close ones.
47. Katsuragi Misato
Anime: Neon Genesis Evangelion
Misato, one of the main characters of NGE, is an operations director at NERV.
As competent as she is professional, she is a mess at home.
Misato tends to hold in her troubles and act lively, carefree, and upbeat. She also shows a lot of care for Shinji.
46. Boa Hancock
Boa, or the "Snake Princess," is the captain of Kuja Pirates. She is cunning and sly and often uses her beauty as a pass for her unfair actions.
Although hostile to men, she falls in love with Luffy when she realizes the latter is unfazed by her beauty. Boa's personality is complex and yet fascinating.
She is one of the most popular female characters in one piece.
45. Re-L Mayer
Re-L, one of the main characters of Ergo Proxy, is an investigator for an Intelligence Bureau.
She first appears cold and indifferent, though her meeting with the proxy proves this wrong.
Re-L's psychological growth throughout the story is one of the best aspects of her character.
44. Lucy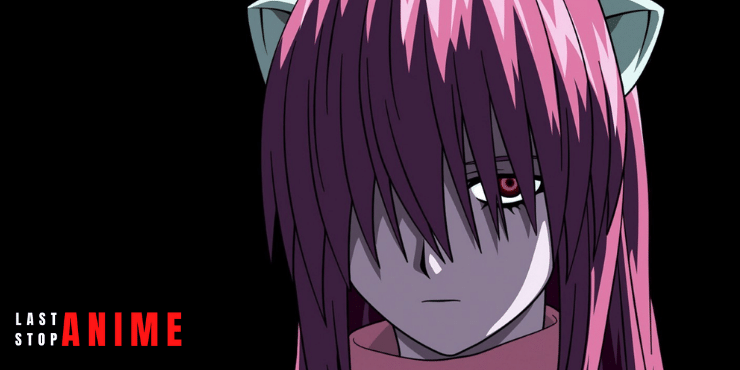 Lucy, or Kaede, is a Diclonous and the main female character of Elfen Lied.
She despises humanity because of their cruelty toward her. Kaede's violent inclinations feed on those awful memories that drive her to exact revenge on human beings.
She has long accepted that there is no place for her in the human world.
43. Sasha Braus
Sasha, famous as the Potato Girl among anime fans, is a graduate of the 104th Cadet Corps.
She has incredible instincts and is skilled at attacking from a distance.
Sasha is a big eater and loves food like no other person. She is a fan-favourite character due to her innocent, comical, lovable personality.
42. Kamado Nezuko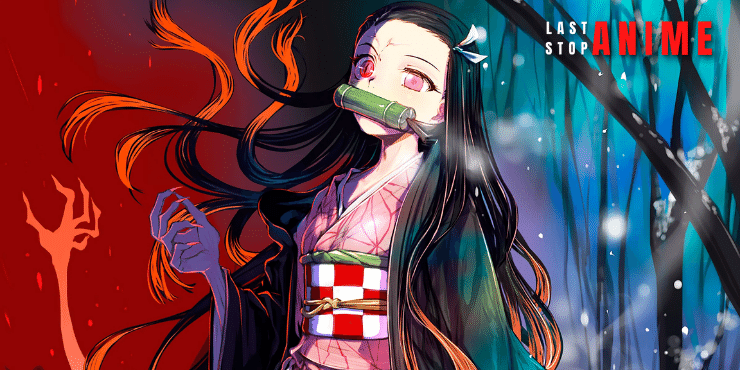 Anime: Demon Slayer: Kimetsu no Yaiba
Nezuko needs no introduction. Her introduction as a freshly-turned demon was enough to pull us into the show.
She is a very kind and adorable young girl who becomes merciless if her dear ones are in danger.
She still does not cause harm to any human.
41. Kuchiki Rukia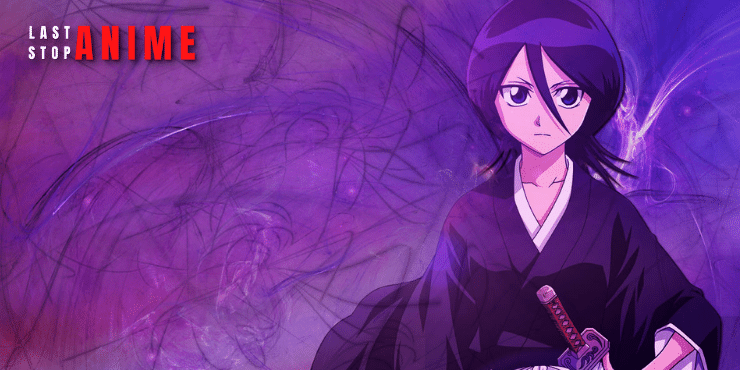 Rukia is the first character and the first shinigami we meet in Bleach.
The viewers connect with her right from the very beginning. Rukia is strong-willed and fearless with a very lovable personality.
Her dynamics with Ichigo are very entertaining to watch, and she is always there for the latter, no matter what.
40. Isabella
Anime: The Promised Neverland
Isabella, the "Mom" of Grace Field House, is one character that invokes a range of emotions.
Initially appearing kind and affectionate, she turns out to be a deceiving and cunning woman.
She has a solid backstory that explains her current motives very well.
39. Senjougahara Hitagi
Hitagi, one of the most popular characters in the series, is a high school girl with an "incurable disease."
She is straightforward, intimidating, and unsociable.
Despite this, she is an interesting character. She later overcomes her troubles and starts to smile a little more.
38. Haruhi Suzumiya
Haruhi is a very energetic, eccentric, and charismatic high-school girl.
She has a knack for getting things done by hook or by crook. Having a hunger for exhilarating experiences.
Haruhi searches for individuals with other-worldly abilities. Unbeknownst to her, she herself possesses such powers.
37. Tsukuyo
Tsukuyo is a very skillful ninja and highly adept at using kunai.
She is the leader of the all-female security squad, Hyakka, of Yoshiwara.
Tsukuyo takes her duties very seriously and does not show mercy to her enemies. She has a stoic demeanor and a heart of gold.
36. Historia Reiss
Historia (or Krista Lenz) is a graduate of the 104th Training Corps.
Being an important individual, she has countless burdens.
She is aware of her duties and does not run away from them. Historia always finds herself in a tough predicament but ultimately makes the right decisions.
35. Honda Tohru
Tohru, a high school student and the main protagonist of Fruits Basket, is compassionate, gentle, helpful, and selfless.
She displays exceptional emotional intelligence and is very insightful about other people's feelings. Tohru also gradually learns to stand up for herself and deem herself worthy of help.
34. Tsunade
Tsunade is the strongest kunoichi, part of the Legendary Sannin of Konoha, and the pioneer of medical ninjutsu.
She always thinks for herself and has an indomitable will.
Although Tsunade does not want to be Hokage, she takes on the role for her village and is willing to die saving them.
33. Nami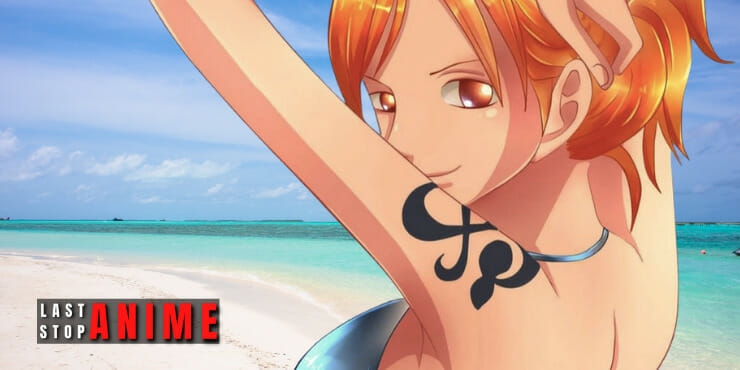 Nami plays the role of a navigator in Straw Hats and is one of the most popular characters in One Piece.
She worships money and can do anything to acquire it. Still, she values her friends more and can even give up on that money for them.
Her interactions with the crew members are always amusing to watch.
32. Michiko Malandro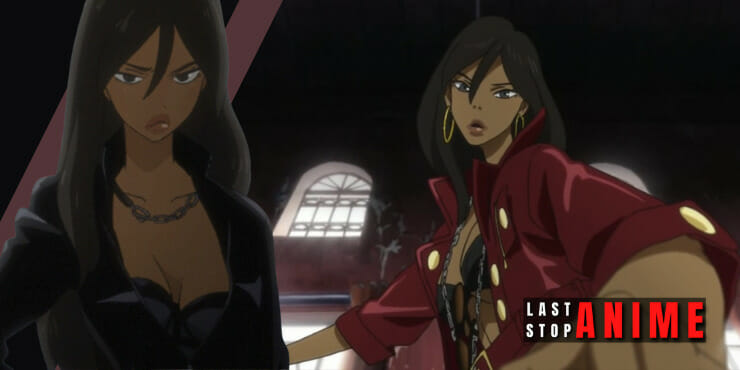 Anime: Michiko and Hatchin
Michiko is a prisoner who escapes jail to find a little girl named Hana.
She is wild, loud, competitive, and often childish and reckless. Yet, she is equally caring and compassionate.
Michiko's bond with Hana helps her let go of her childish ways and develop into a mature woman.
31. Faye Valentine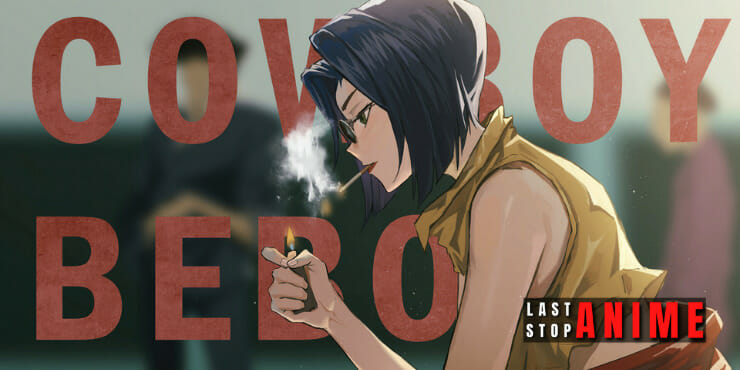 Faye is a crew member aboard the Bebop who does not get along well with others because of her bad habits and ill manners.
Regardless, fans love her unpredictable personality and her interactions with the crew.
Faye is a timeless character that viewers appreciate even after all these years.
30. Zenin Maki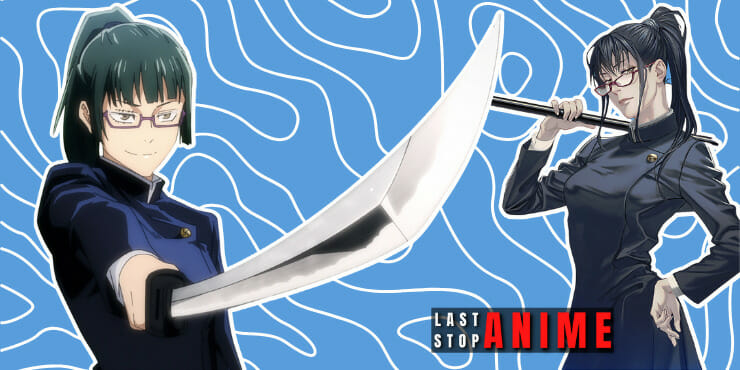 Maki, unlike other sorcerers, has almost no cursed energy.
Instead, she has raw power, superhuman physical abilities, and exceptional fighting skills.
Even though her goal is far from reach, Maki remains optimistic and tenacious. She became one of the most loved characters in the show almost instantly.
29. Artoria Pendragon/Saber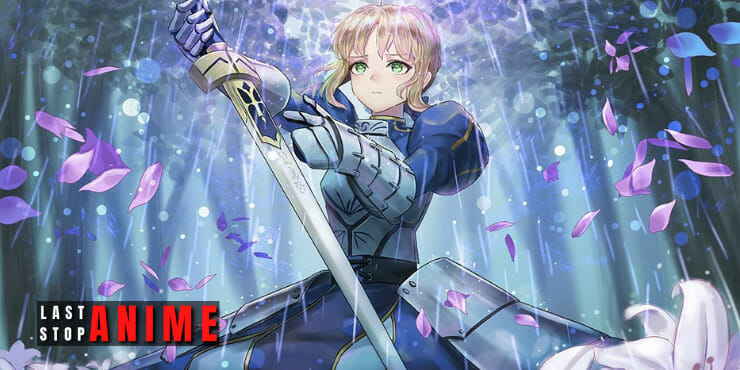 Artoria Pendragon, a Saber-class Servant, possesses superior strength and is one of the strongest characters in the series.
She is loyal, courageous, and has an unwavering will. Having a strong sense of justice, Saber detests underhanded ways to victory.
28. Rem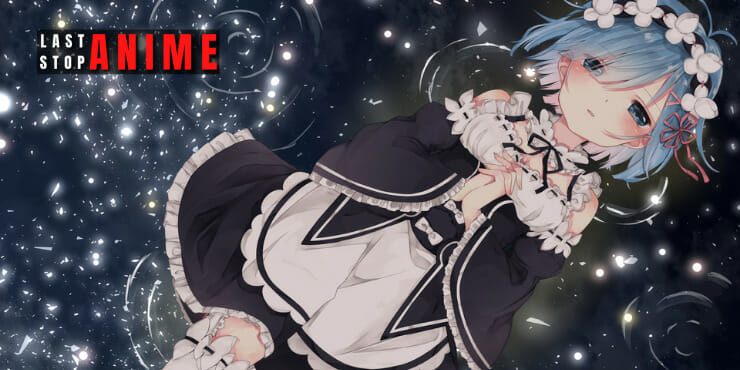 Anime: Re:Zero kara Hajimeru Isekai Seikatsu
Rem is a very dutiful and responsible maid at Roswaal's mansion.
She initially refuses to trust Subaru but eventually opens up and develops a strong affection for him.
She goes to extreme lengths for her loved ones. Rem is an exceptionally lovable character who has the whole fandom in the palm of her hands.
27. Clare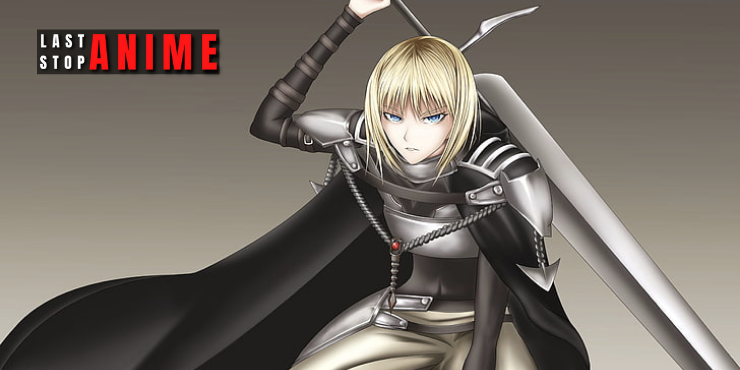 Clare is a Rank 47 Claymore of her generation. Her abilities develop to impressive levels as the story progresses.
Clare is a warrior with a strong will and an icy cold demeanor who prioritizes her mission over everything.
She constantly risks her life to protect others.
26. Akame
Akame, the main character of the anime, is a highly-skilled assassin.
She appears ruthless and cold-hearted, but only because she is not very expressive of her emotions.
Akame is always concerned about her comrades and is greatly saddened if any one of them dies.
25. Osaki Nana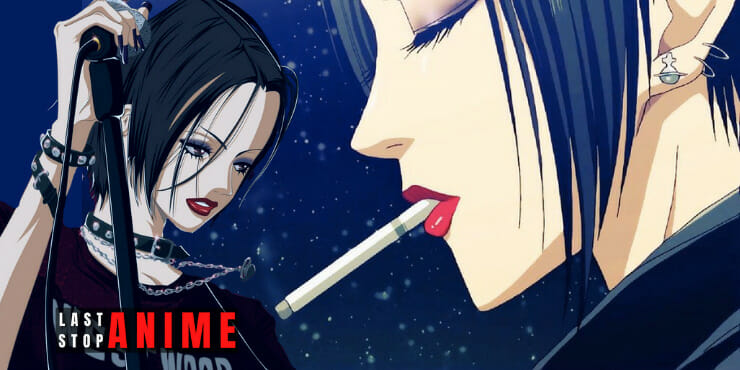 Osaki Nana, the lead vocalist of the punk band Black Stones, has an unusual charm about her.
She is beautiful, kind-hearted, and a devoted friend.
Despite unfortunate past events, she moves to Tokyo, desires to be independent, and does not quit dreaming big.
24. Tsunemori Akane
Akane, the main protagonist (seasons 1 and 2) of Psycho-Pass, is a freshly recruited inspector.
Yes, she is frustrating to watch initially because of her naivete.
But, Akane's evolution into an unfaltering, level-headed, and reliable individual makes her one of the best-developed female characters in anime.
23. Haruhara Haruko
Anime: Fooly Cooly (FLCL)
Haruko is an extraterrestrial investigator and one of the main characters of FLCL.
She is erratic and hard to read and can also be assertive and deceitful to get what she wants.
Haruko is very agile and uses unorthodox tools during fights, like her Yellow Vespa and electric bass guitar.
22. Shihouin Yoruichi
Yoruichi, a former Division Captain of the Gotei 13, is one of the most powerful women in the anime.
She is a very playful, teasing, and lively individual.
Apart from being one of the most capable shinigami in battle, she has a vast knowledge of the Soul Society and its ties to the human world.
21. San
San, the main female protagonist of the movie, is a human raised by wolves.
Her primary concern is the safety of her forest and its inhabitants.
San loathes humans and even thinks of herself as a wolf. Ashitaka is the only human with who she develops a bond.
20. Erza Scarlet
Erza is one of, if not the most loved characters in Fairy Tail. She is an S-Class Mage of the Fairy Tail Guild and part of Team Natsu.
Erza is full of honor, discipline, and conviction. Although strict with her guildmates, she cares about them deeply.
She is not only a great leader but also a reliable comrade. In conclusion, Erza is a complete package.
19. Oshino Shinobu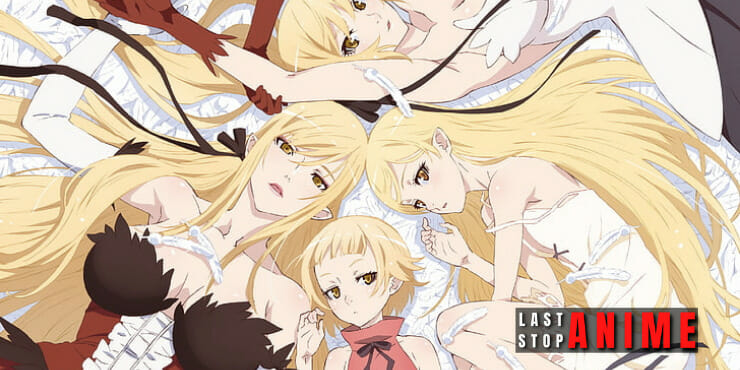 Shinobu, like other characters of the series, has praiseworthy character writing.
She tends to cloak her weaknesses with her haughty demeanor.
Only on meeting Araragi does she open up and learns to face her inner self. The two share a very complicated but affectionate relationship.
18. Riza Hawkeye
Anime: Fullmetal Alchemist: Brotherhood
Riza is Colonel Mustang's most trusted subordinate. She is very skilled at using firearms as well as in hand-to-hand combat.
She is always calm, respectful, and practical, even under stressful situations.
Riza is regarded as a model soldier by everyone around her.
17. Matoi Ryuko
Ryuko, the main protagonist of Kill la Kill, is a transfer student at Honnoji Academy.
She is the definition of fearless. Ryuko bravely fights her opponents even when all odds are against her.
Ryuko is dead-set on finding her father's killer, and her resolve is unbreakable.
16. Kiryuin Satsuki
Satsuki, one of the main characters of Kill la Kill, is the Student Council president of Honnoji Academy.
Possessing incredible abilities, she is the best fighter in the academy. Satsuki is prideful, sharp-witted, uncompromising, and a natural leader.
Although she may appear indifferent, she does care about certain people in her life.
If you liked watching Kill la Kill, check our article on anime similar to Kill La Kill.
15. Kugisaki Nobara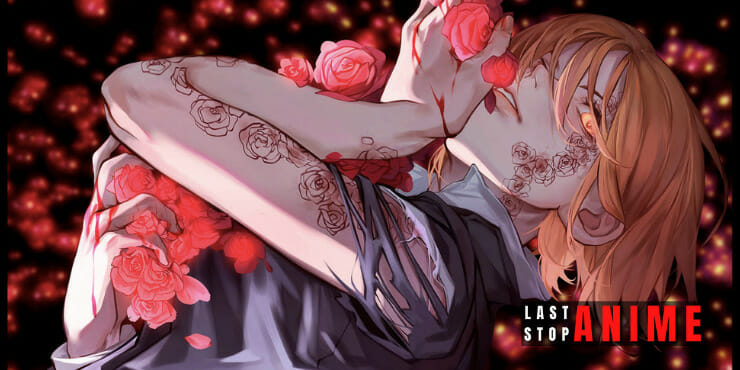 Nobara is the finest example of a female character breaking all stereotypes.
As she says, she can be both pretty and strong.
She does not let anybody talk her down. Nobara's abilities are interesting enough, and on top of that, she has a charming personality that makes you want to be friends with her.
14. Nico Robin
Robin, the archaeologist of the Straw Hats, is an intellectual, calm, wise woman.
Everyone acknowledges the caring and motherly aspect of her personality.
We always see her studying or researching all kinds of data. Robin is a crucial crew member as she can indicate where they can find what.
13. Asuka Langley Sohryu
Anime: Neon Genesis Evangelion
Asuka, one of NGE's main protagonists, is the skilled pilot of Evangelion Unit-02.
What is great about her character is how relatable she can sometimes be.
Asuka puts up this tough girl front to cover her mountains of insecurities. She is a fine example of a well-written layered character.
12. Ayanami Rei
Anime: Neon Genesis Evangelion
Rei was initially distant, cold, and indifferent to everything.
But, she does gradually mature and gains emotional intelligence. She is very rational, intelligent, and a capable pilot of Evangelion Unit 00.
With so many qualities, she has managed to garner a massive fanbase.
If you liked watching Neon Genesis Evangelion, check our article on anime similar to Neon Genesis Evangelion.
11. Revy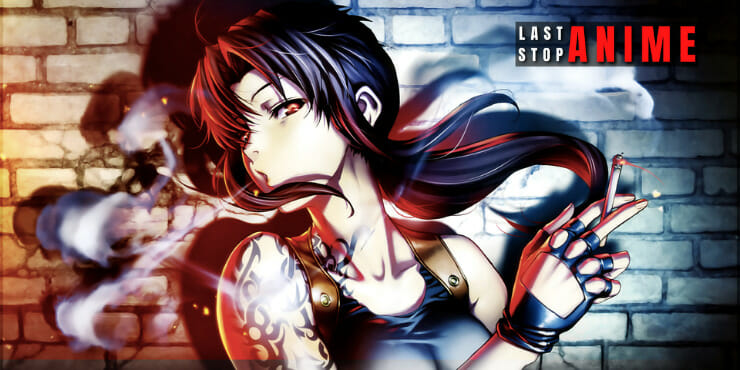 Proficient with firearms and having exceptional agility, Revy of the Lagoon Company is not somebody to be taken lightly.
She is wild, competitive, and uses foul language. Yet, she is very likable. If the word "badass" were a person, it would definitely be Revy.
10. Akemi Homura
Anime: Puella Magi Madoka Magica
Akemi Homura, the deuteragonist of Madoka Magica, is an aloof and withdrawn Magical Girl.
However, she is not as uncaring as she may seem to others.
She has faced countless battles in her life and still continues to do so. She even goes to great lengths to make sure Madoka lives a happy life.
9. Ryougi Shiki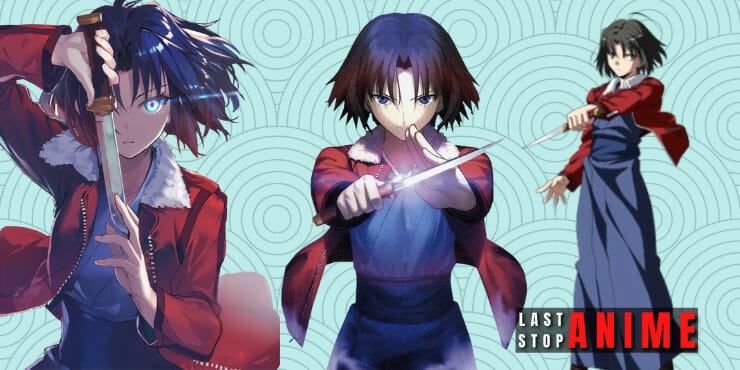 Shiki, the main protagonist of Kara no Kyoukai, is unique and arguably one of the most well-written female anime characters.
She has a dual personality- male and female, a feature of her clan of demon hunters.
The portrayal of her two personalities and her abilities completely hook you into the show.
8. Makise Kurisu
Kurisu, the genius neuroscientist, is an example of a very well-written tsundere.
She is mature, mostly calm and collected, she can also get sarcastic or annoyed at her labmates. Kurisu is kind at heart, and her mannerisms give her a unique charm.
7. C.C.
Anime: Code Geass: Lelouch of the Rebellion
C.C. is the reason why Lelouch possesses Geass. She stays by his side throughout the entire series.
Although mostly apathetic, C.C. occasionally does display emotions but she is also very philosophical and holds intriguing views on the concept of life and death.
6. Hange Zoë
Hange, one of AOT's most important scout members, is cheery, friendly, and often amusing.
Although her burning passion for titan research eventually gets sidelined because of greater responsibilities and burdens, she remains positive and performs her duties without a break.
5. Balsa Yonsa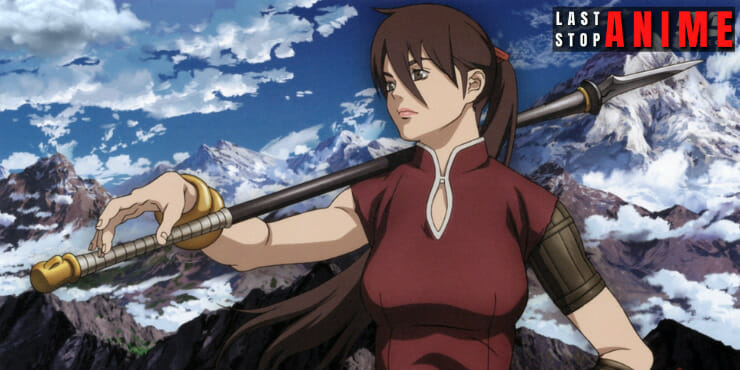 Balsa, one of the main characters in the series, introduces herself as a bodyguard-for-hire.
She is actually a highly-skilled warrior who wields a spear to save people and atone for having killed eight lives in the past.
She takes on the role of a teacher and mother figure for Chagum and cares deeply for his safety.
4. Kagura
Kagura, one of the main characters in Gintama, is very energetic, loud, and comical.
She possesses monstrous physical strength and often carries her signature parasol gun outside.
Kagura loves Sadaharu (her pet) and seaweed (or just food). Although crude on the outside, Kagura is very kind at heart.
3. Mikasa Ackerman
Mikasa is the deuteragonist of AOT and is one of the most well-loved female anime characters ever.
She is a natural fighter with incredible physical capabilities.
Because, she was rescued by Eren when she was little, she holds unconditional loyalty toward the latter and she is a caring friend but a terrifying opponent.
2. Kusanagi Motoko
Anime: Ghost in The Shell
Kusanagi Motoko, AKA "The Major," is the protagonist of the Ghost in The Shell franchise and one of the best female anime characters ever and she is a human-turned-cyborg who is a highly-skilled squad leader.
What makes The Major's character fascinating is the representation of "what makes us human?"
1. Violet Evergarden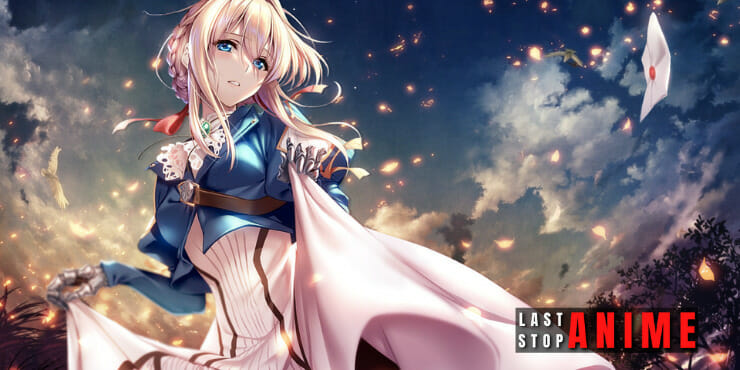 Violet's character is an example of phenomenal writing- a young girl used as war-weapon learning to live for herself.
The depiction of Violet's journey from being empty to gradually developing an understanding of human emotions is, to say the least, excruciatingly beautiful.
If you liked watching Violet Evergarden, check our article on anime like violet evergarden.