Hirohiko Araki created and illustrated the popular manga series Jojo's Bizarre Adventures. The anime version of the manga of the same name recounts the fascinating adventures of the Joestar family across generations, from the late 1800s to the present day.
The anime is quite popular for its bizarre Jojo characters and bizarre Jojo villains, making it highly regarded by anime enthusiasts.
JoJo's Bizarre Adventure is widely regarded as one of the best animes, with distinctive character designs and some of the best soundtracks.
JoJo's Bizarre Adventure's over-the-top clothes and stances are instantly recognizable as one of the anime's most distinctive hallmarks.
The show is also quite comical. A series with this concept can easily deliver hilarious moments while also maintaining its seriousness.
The show is subdivided into numerous story arcs, each featuring a different member of the Joestar family, rather than conveying a single story about a primary protagonist.
Jojo has a tremendous cast of characters, each with a distinct personality. However, the anime's villains are among the best; they are all eye-catching and captivating and are instrumental in the plot's advancement. Each antagonist in the series has distinct talents that set them apart.
Where to Stream: Hulu, Crunchyroll, Netflix, Amazon Prime Video
Best Jojo's Bizarre Adventure Villains Ranked
15. Ungalo
A drug addict with severe anger issues, Ungalo is DIO's illegitimate child from an unnamed woman. It was evident that some of the worst traits his father possessed had been inherited by him, including a general sense of sadism and a desire for revenge.
For most of his life, he had been a hopeless and ambitious individual, but his meeting with Pucci changed awakened his power, Bohemian Rhapsody, which he had no idea existed in him.
Ungalo can use Bohemian Rhapsody to bring to life fictitious characters from any drawn media, allowing them to roam the Earth and cause havoc.
14. Wamuu
Wamuu was a member of the Pillar-Men, the Battle Tendency's main adversaries. He was the most dignified of the three.
He is a proud Pillar Man fighter in the respectful service of his masters Esidisi and Kars and Joseph Joestar's rival on his journey.
Wamuu's most notable attributes are his love of battle and sense of honor. He refrains from killing a vulnerable Joseph Joestar.
Using the wind's power, he strikes anyone who steps into his shadow instinctively. In the event of becoming blind, he can grow a horn on his forehead and sense sound waves with it.
He can also create a deadly "wind scalpel" by absorbing air into his body and blasting it through the tips of his horn.
13. Ghiaccio
Ghiaccio is one if the minor antagonists in Vento Aureo. He is an assassin from La Squdra Esecuzioni who rebels against Diavolo and looks for his daughter to depose him and take over Passione's drug trafficking.
Ghiaccio's Stand is the White Album. It's a nearly impenetrable full-body garment with ice skate-like blades on its feet. His armor allows him to effortlessly destroy a stone statue with a single punch or skate fast enough to catch up to an 80 km/h automobile.
Ghiaccio's ability to freeze objects around him has proven a nemesis for Giorno and Mista.
12. Akira Otoishi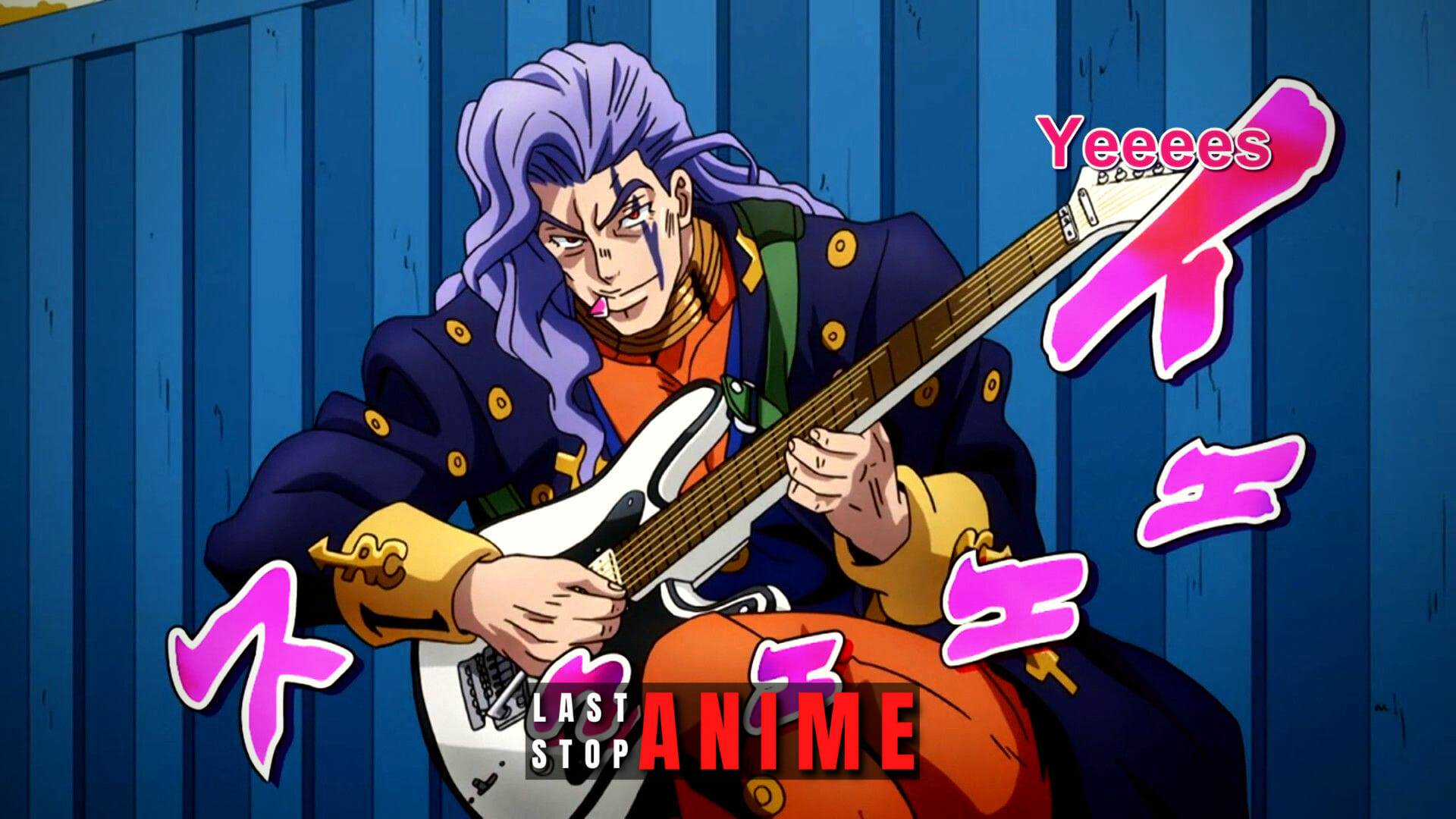 Akira Otoishi is a major antagonist in Diamond is Unbreakable, the fourth volume of JoJo's Bizarre Adventure series, particularly in the Red Hot Chili Pepper story arc.
He is an aspiring musician who has perpetrated several crimes throughout Morioh, attempts to eliminate the Morioh warriors that stand in his way.
His stand, Red Hot Chili Pepper, is a small humanoid that can travel through electrical current and absorb it to generate power.
When Red Hot Chili Pepper is close to a power source, he can quickly erect sturdy stands.
11. Miu Miu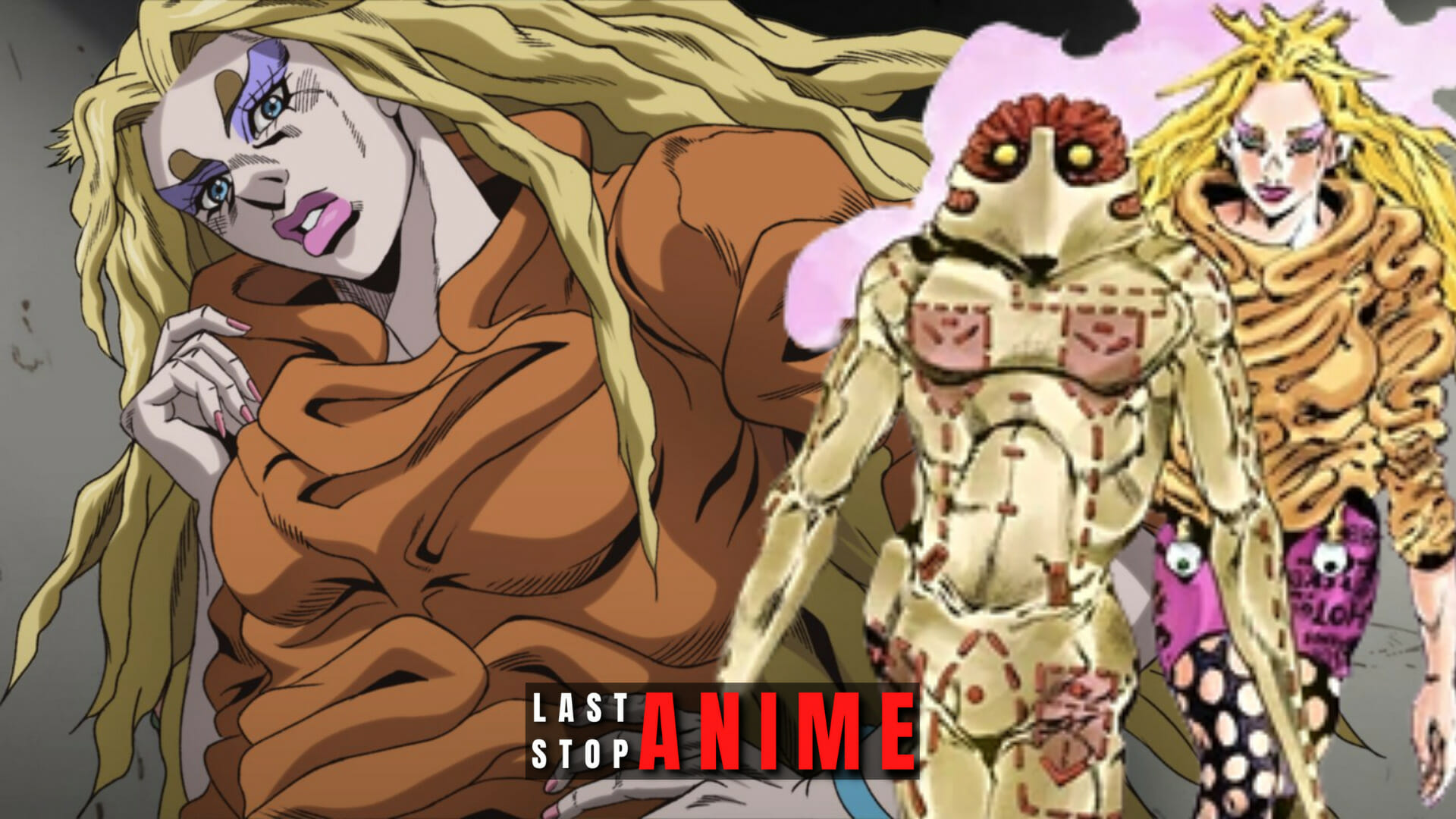 Miuccia Miuller, better known as Miu Miu, is a secondary antagonist in Stone Ocean, the sixth volume of the JoJo's Bizarre Adventure series, namely in the Jail House Lock! story arc.
She was the chief guard at Green Dolphin Street Prison. She is a Stand User who uses Jail House Lock to alter her opponents' memories.
Her stand causes issues for Jolyne, but it also causes issues for Emporio Alnio, who tries to contact Jolyne about her true identity as the head guard and is shocked by an outlet many times due to forgetfulness produced by her Stand's impact.
10. Risotto Nero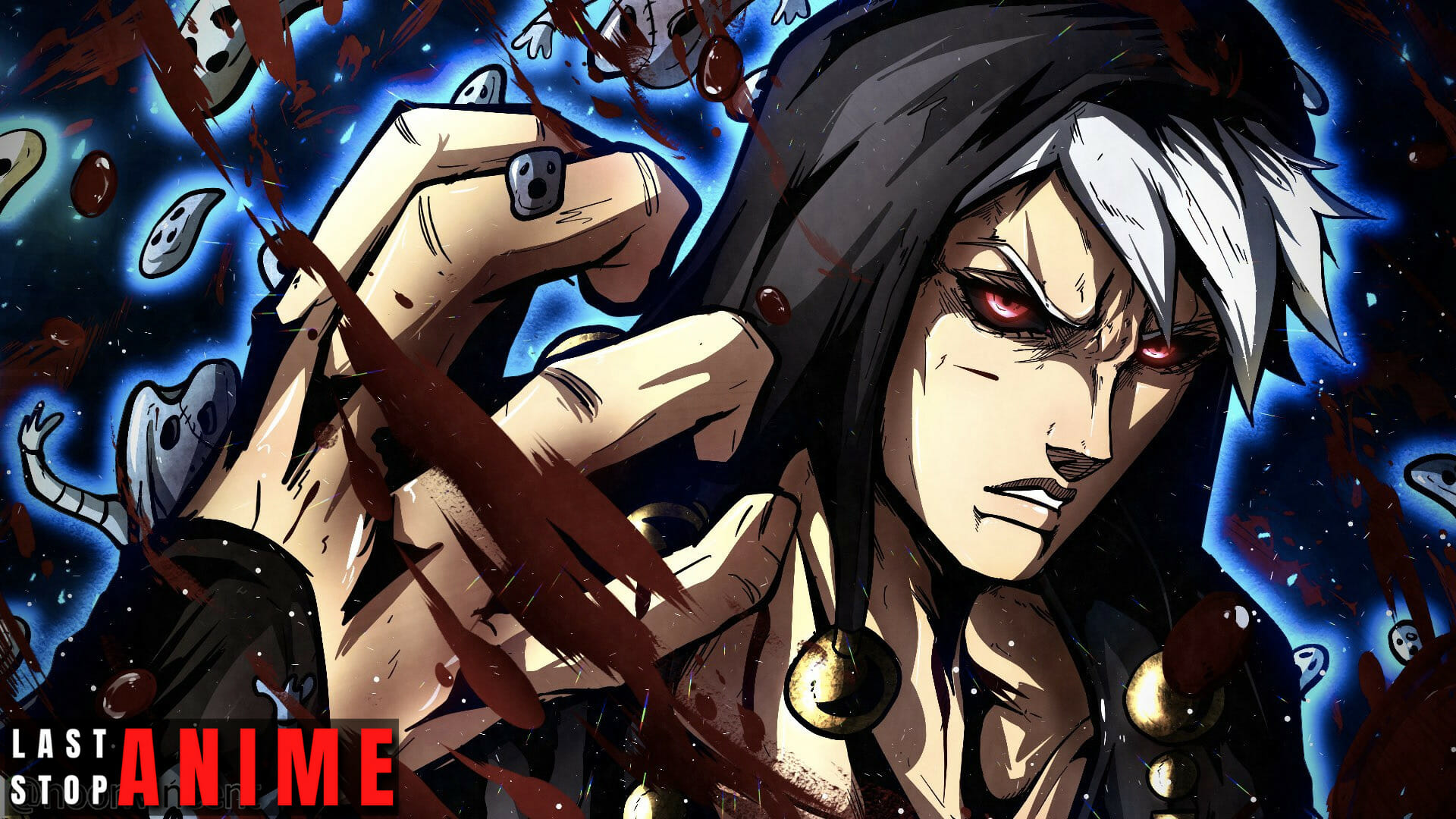 Risotto Nero is a secondary antagonist in JoJo's Bizarre Adventure: Golden Wind. He is the main antagonist in the first half of the story arc and a minor antagonist in the second.
He is the leader of La Squadra Esecuzioni, who sent his team to battle to fight Team Bucciarati to capture the Boss' daughter Trish Una to find out the true identity of her dad.
His stand is Metallica, a colony stand, which means it cannot attack itself. It can, however, manipulate iron in the air and on the ground.
Risotto is an extremely powerful assassin who can easily kill with his powers.
9. Vanilla Ice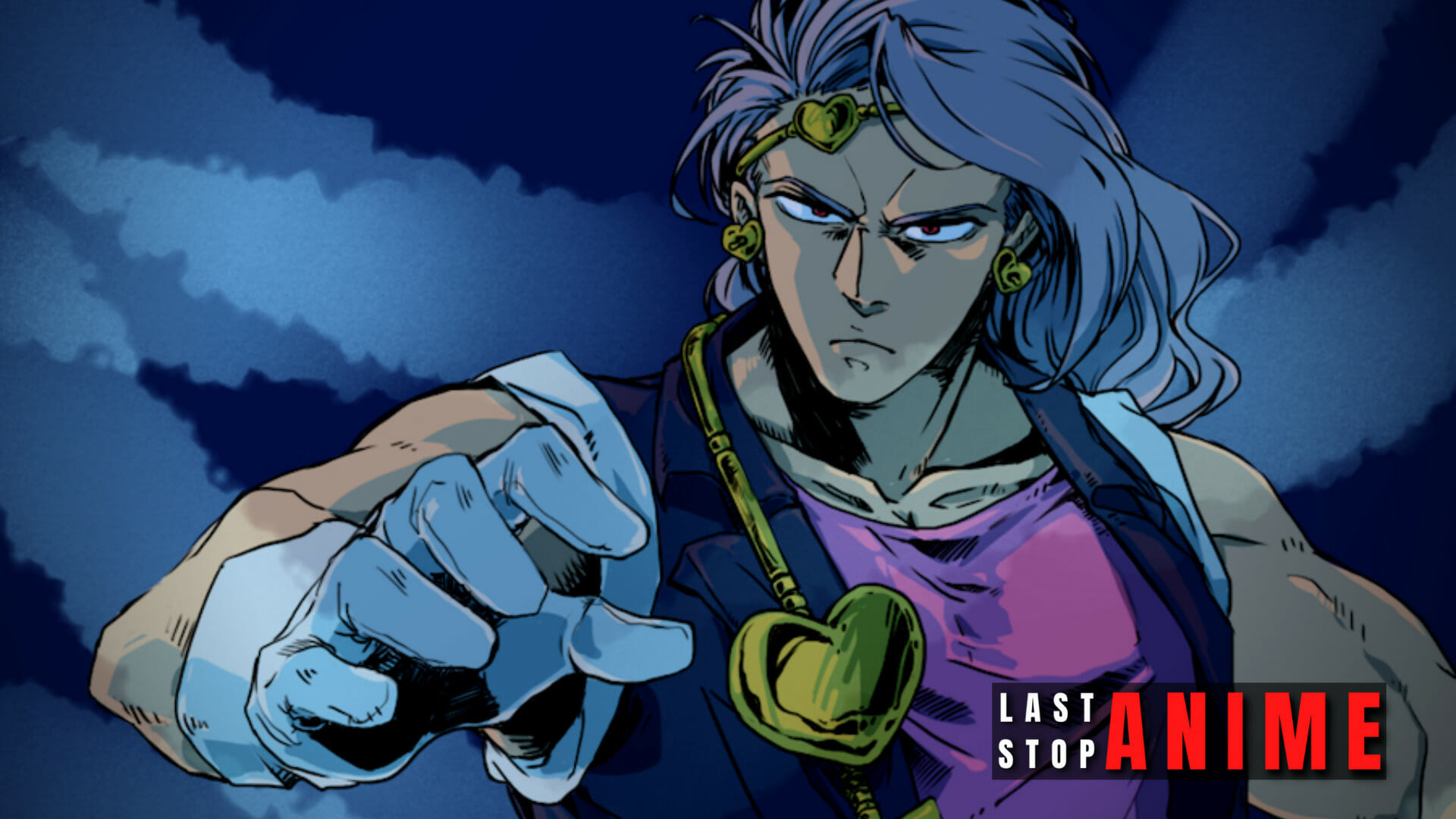 Vanilla Ice appears as a villain in the video game Stardust Crusaders. He is DIO's final Vampire and one of the Joestar Group's ultimate adversaries that they have to face when they penetrate DIO's Mansion.
He defeated Avdol and Iggy, but Polnareff was too injured to be a major threat to his master.
Vanilla Ice can crush anything in his path with the terrible energy of his strong stand, Cream. He established himself as DIO's most faithful servant, eager to die for him.
Vanilla was unquestionably the best combatant in DIO's army of stand users, as he displayed throughout his time on the show.
8. Diego Brando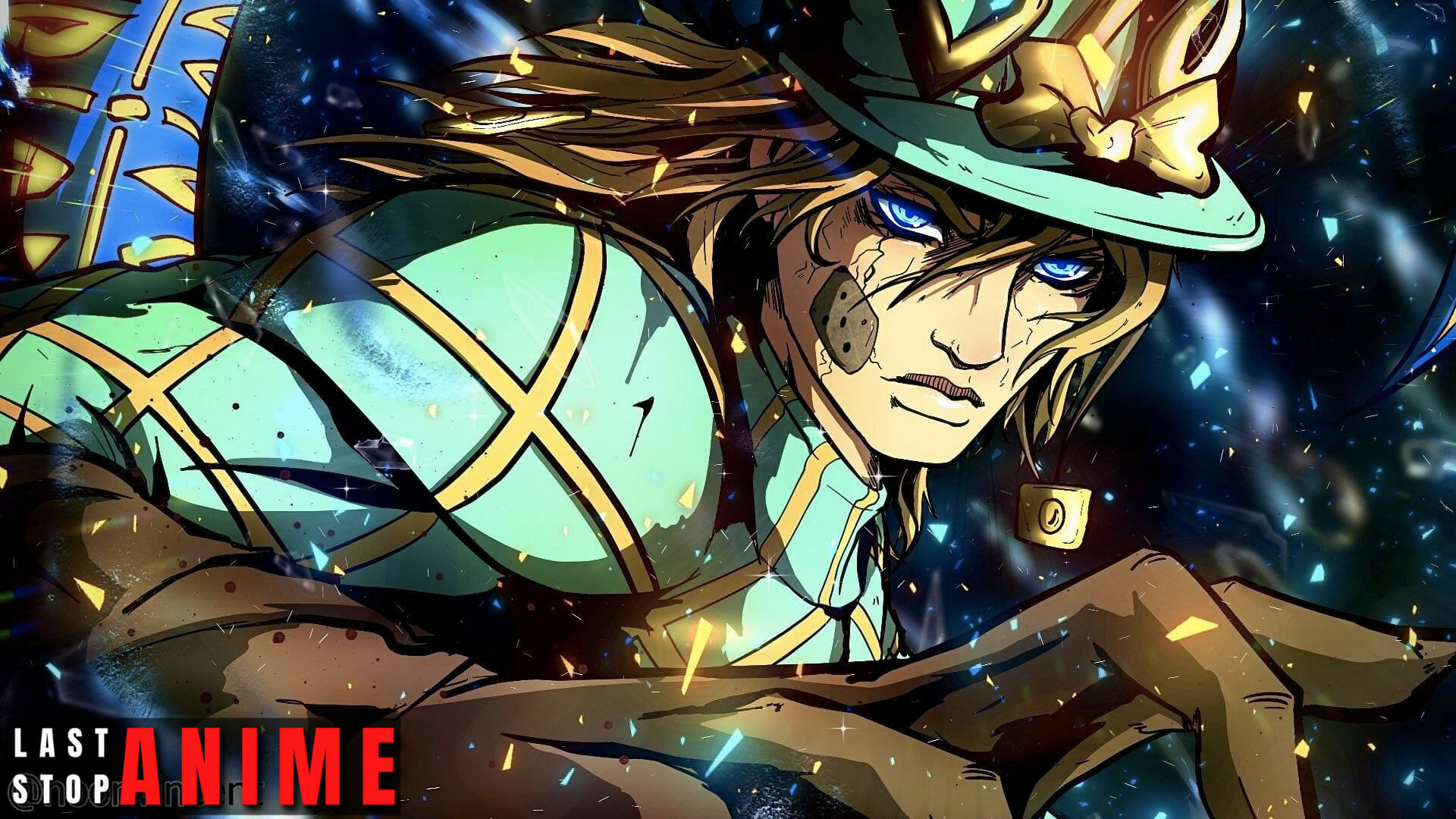 Diego Brando, also known as Diegi, is a significant antagonist in JoJo's Bizarre Adventure: Steel Ball Run.
He is an outstanding British jockey who is considered one of the top Steel Ball Run candidates, but he soon switches his focus to the Saint's Corpse.
Originally, he intended to take the prize money home, but as the race progressed, he became aware of something far more important.
Born into a low-income family, he was raised by an alcoholic and abusive father but had limitless ambition.
Even being adopted by the affluent Joestar family was inadequate for Dio. He wished for more authority.
Dr Ferdinand even transformed Diego into a dinosaur, but he used the Saint's left eye to build his Stand after his death.
7. Yoshikage Kira
Yoshikage Kira is, the primary villain of Diamond, is unbreakable and a highly powerful villain, with his intelligence being his most impressive trait. In contrast to other main antagonists who are power-hungry, he is relatively simple.
His Stand, Killer Queen, can create a bomb out of everything it comes into contact with, including living people, allowing him to wipe all evidence of his atrocities.
Kira's second bomb, a heart attack, enables him to discharge a small vehicle that is nearly unbeatable.
Kira's third and final bomb is Bite the Dust, which he earned after piecing himself for the second time with the vertical arrow, which enables Kira to go back in time.
6. Satoru Akefu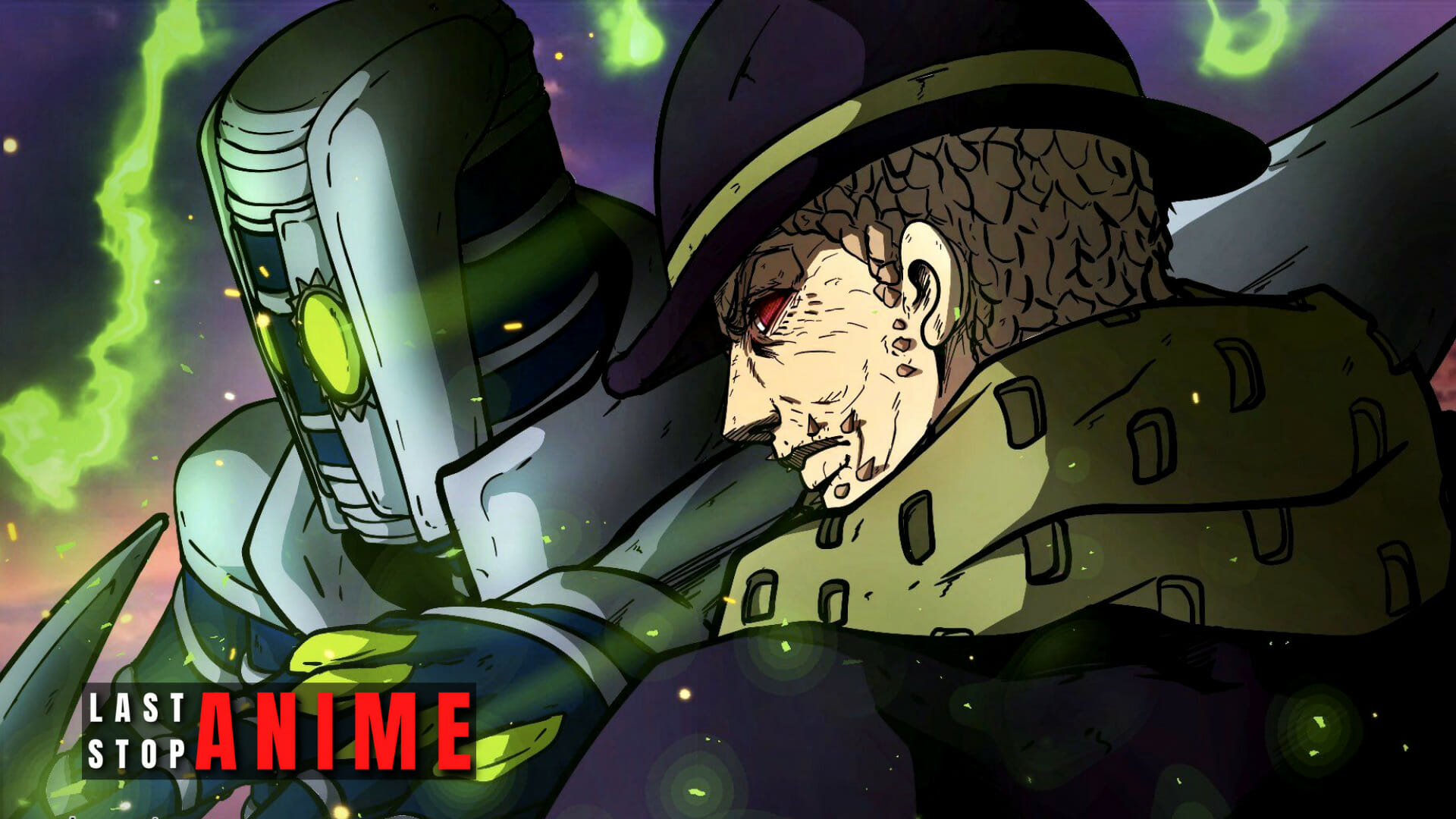 Satoru Akefu, Tooru's stand-alike, is a significant antagonist in JoJolion. He is the head doctor of TG University Hospital and the alleged mastermind of the Locacaca Organization.
His primary ability allows him to operate a "natural law of calamity," a form of bad energy that cannot be controlled by stand abilities.
It is self-contained and operates over a large area, making it extremely lethal owing to a lack of defense.
It is also revealed that Satoru is a Wonder of U Stand, powered by the "calamities" of those who witness him, that Satoru Akefu stole another man's identity, and that Tooru is his Stand User.
5. Diavolo
Diavolo is the main antagonist of Part 5, Passione's boss, and Trish Una's father. He is Vinegar Doppio's secret alter and wields King Crimson, a formidable Stand with the capacity to erase time and look into the future.
Thanks to Epitaph, a sub-stand, Diavolo was able to predict the future and avoid possibly fatal strikes.
In battle, King Crimson makes him nearly unbeatable because he can either predict and counter the enemy's actions or erase the timeframe they occur.
He is obsessed with eradicating any evidence of his previous life and his current presence to keep his identity hidden.
4. Dio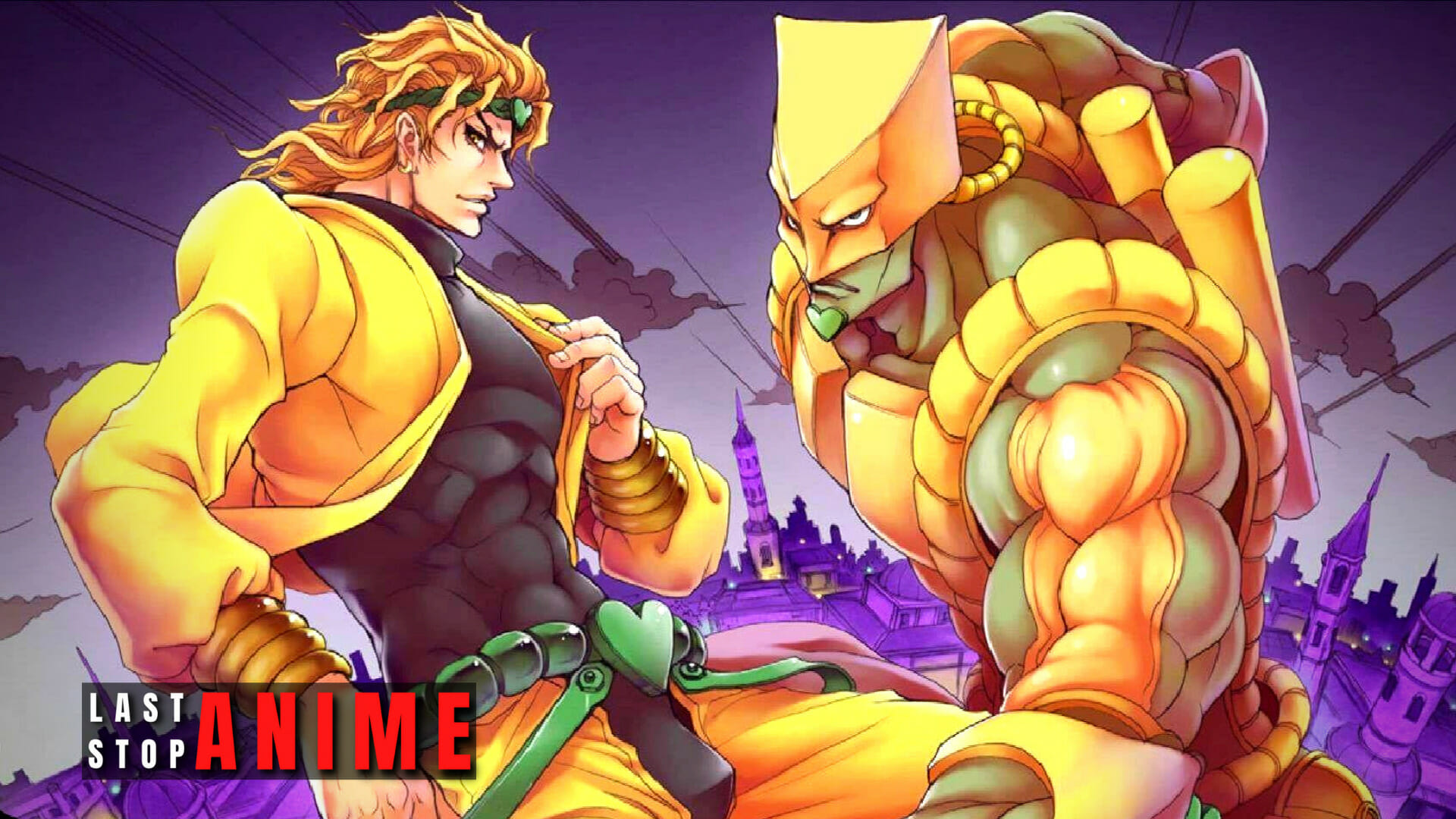 Dio Brando is considered the main villain of Jojo's bizarre adventure for the entire series. He appears as the main villain in JoJo's Bizarre Adventure: Phantom Blood and JoJo's Bizarre Adventure: Stardust Crusaders.
He is the Joestar family's sworn nemesis, hellbent on destroying them in his quest to take over the globe.
He's a self-assured, egocentric kid born into a lower-class family before being adopted by the aristocratic Joestars.
This turned Dio on a path of envious inferiority, leading to his desire to rule the world as a vampire.
His extremely powerful close-range stance has the potential to cause significant damage.
He also has a tremendous Stand in The World with the ability to stop time. He is one of the best of jojo's bizarre adventure villain.
3. Kars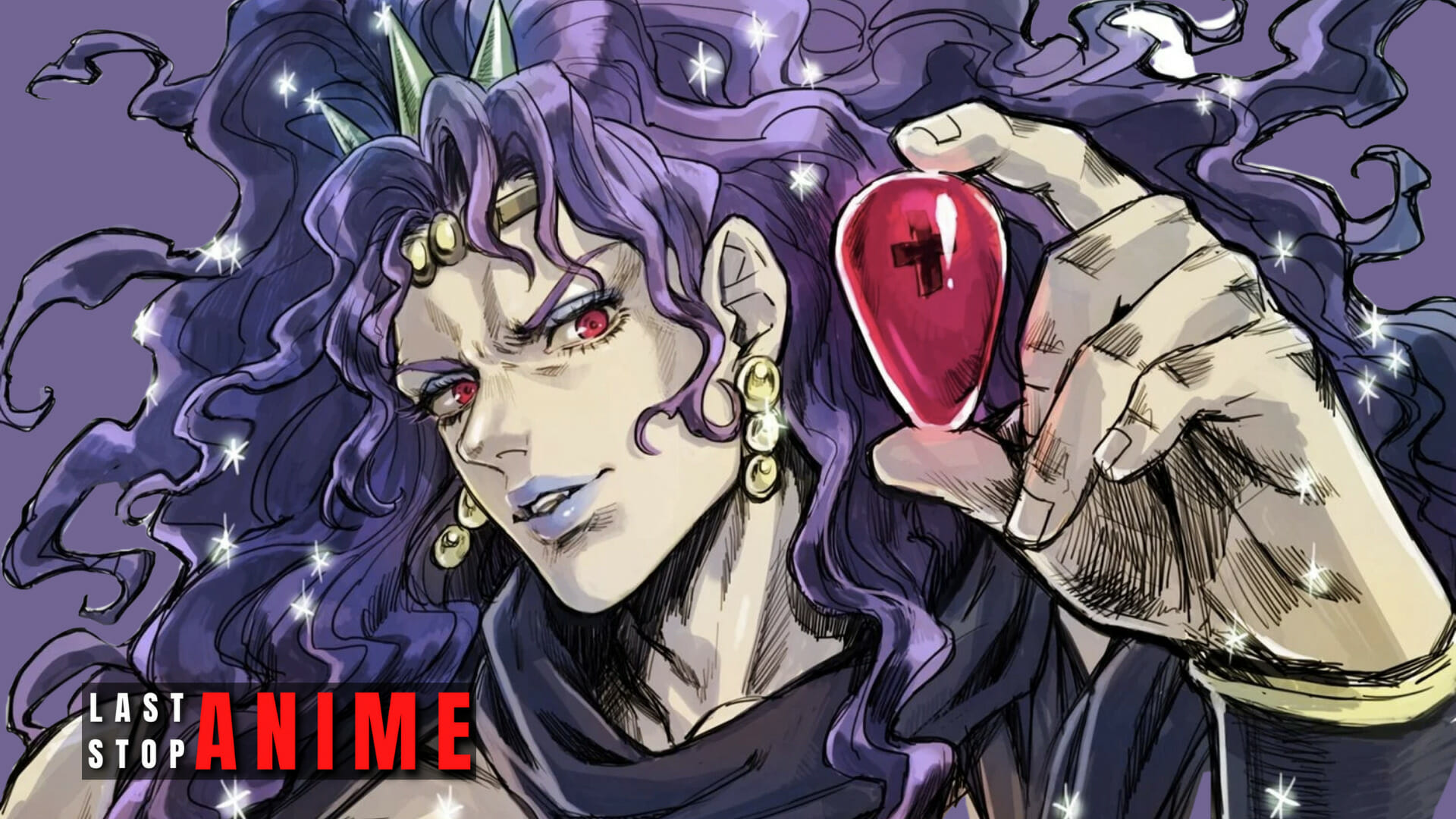 Kars is the main antagonist in Part 2 of the show, the Pillar Men's leader, and the mastermind behind the Stone Mask.
He is an intelligent and ruthless assassin, and his purpose is to use the Red Stone of Aja to change himself into the perfect being.
Despite his disdain for humankind and willingness to kill them, he is more sympathetic to other sentient beings.
After attaining the state of ultimate living form, Kars became invincible.
He became immortal and immune to UV sun rays, which was his only flaw prior, becoming an ultimate life form.
2. Funny Valentine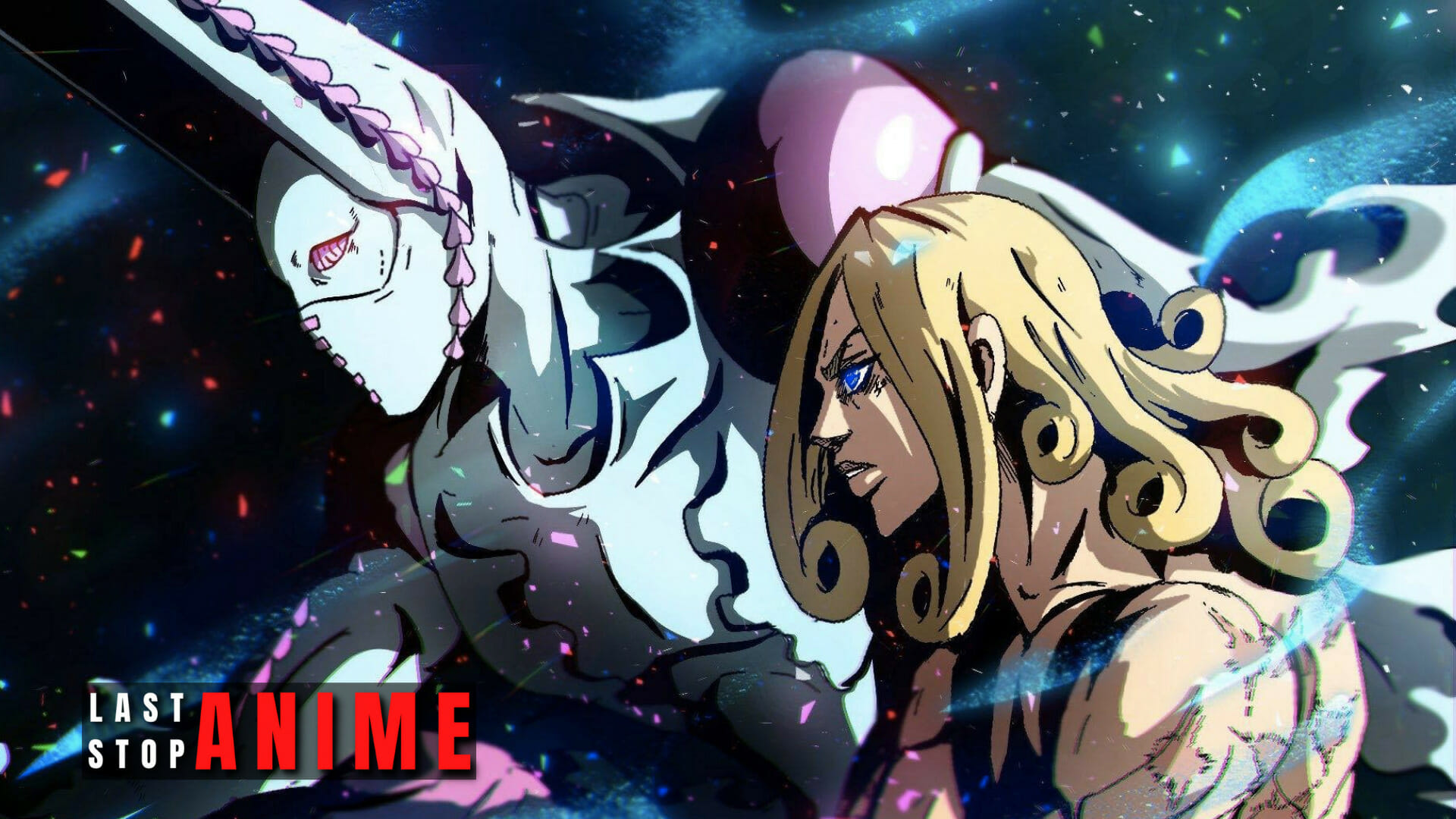 The main antagonist of Steel Ball Run, Funny Valentine, is the 23rd President of the United States and the mastermind behind the Steel Ball Run race.
He observes the competition from behind the curtains, hoping to collect the Saint's Corpse to use the holy relic to further the interests of the United States of America.
His stance, Dirty Deeds Done Dirt Cheap (D4C), is incredibly strong, allowing him to trade bodies with his counterparts from other realms.
Using his Stand, funny valentine crosses dimensions for offense and defense.
Furthermore, his design is extravagant and unapologetically patriotic in every way, and he embodies this style via his values and philosophy.
1. Enrico Pucci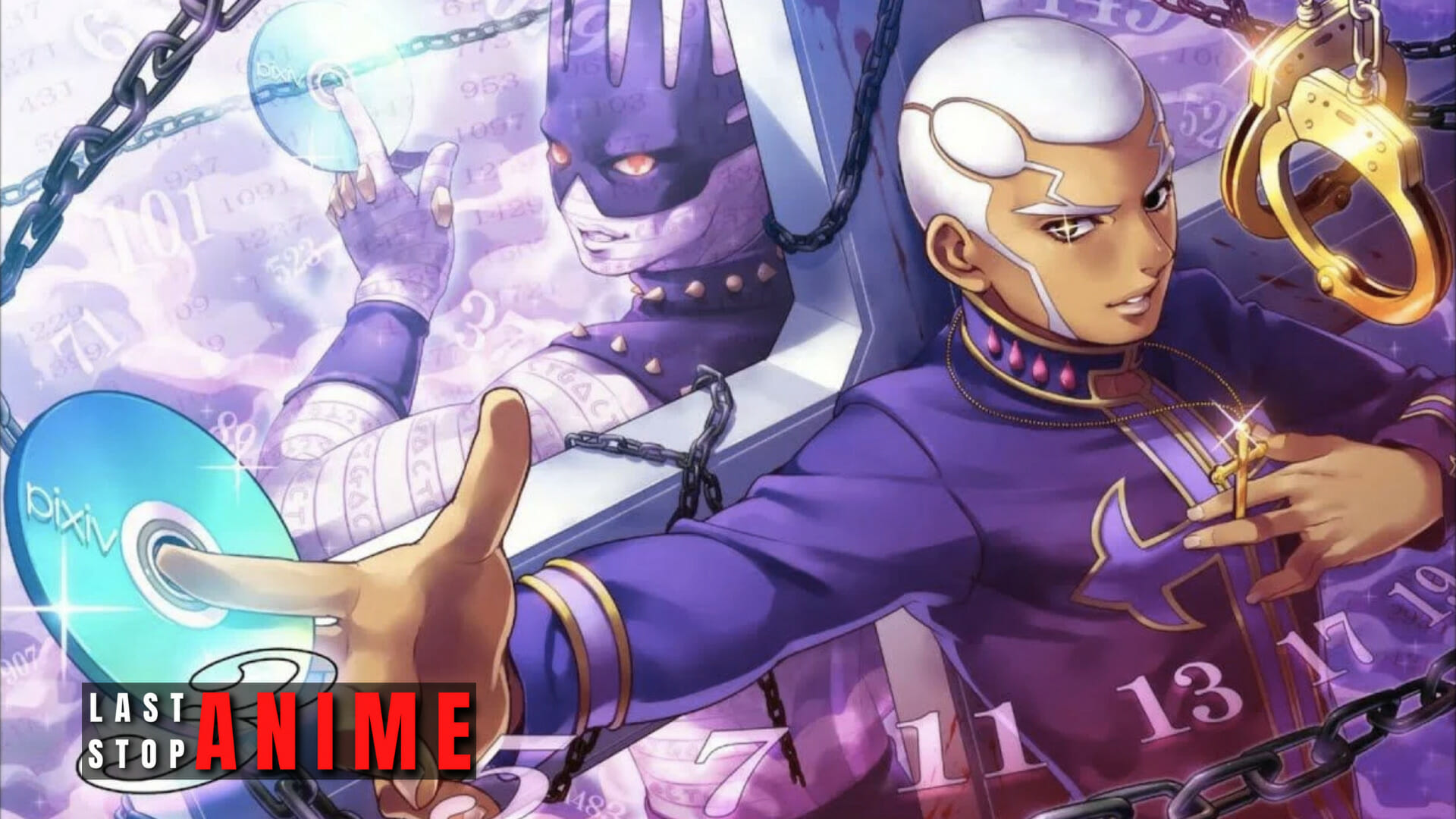 Several truly strong antagonists appeared throughout JoJo's Bizarre Adventure, but Enrico Pucci of Stone Ocean is one of the series' most iconic character.
Enrico Pucci is the main antagonist during the sixth arc of JoJo's Bizarre Adventure: Stone Ocean He is named after fashion designers Enrico Coveri and Emilio Pucci.
He seeks to fulfill a prophecy that will bring about "heaven" and provide Dio with eternal happiness.
He wanted to create a world free of evil, but he didn't realize he was depriving people of their individuality. With his ability to accelerate time, Pucci created an entirely new universe.