Jujutsu Kaisen is a Japanese manga series created by Gege Akutami in 2018. Studio MAPPA animated the show's first season, which aired from October 2020 through March 2021.
Jujutsu Kaisen achieved international fame and success for its beautifully animated, action-packed storyline and amazing jujutsu kaisen characters.
The anime/manga of Jujutsu Kaisen is full of characters that seize your attention the moment you meet them.
The character design in this series is, needless to say, simply stunning. Not only that, Jujutsu Kaisen characters have fascinating personalities and complex but intriguing abilities.
Keeping these character aspects in mind, Laststopanime has ranked the top 10 characters in Jujutsu Kaisen.
Don't worry! This list is based on season 1 of the anime and the Jujutsu Kaisen 0 movie. So, No manga spoilers ahead.
Where to watch: Netflix, Crunchyroll
Top 10 Jujutsu Kaisen Characters Ranked (2023)
List of Best Characters In Jujutsu Kaisen
10. Toge Inumaki
Grade: Semi Grade-1 Jujutsu Sorcerer
Toge Inumaki is a second-year student at Tokyo Metropolitan Curse Technical College or Tokyo Jujutsu High (alongside Maki Zen'in, Yuta Okkotsu, and the cursed corpse, Panda).
Due to his cursed technique, he restricts his vocabulary to rice ball ingredients to avoid any risk of hurting others around him.
Toge is a kind person and a reliable comrade. He understands his responsibilities as a teammate and an upperclassman which is why he always put others before him and also takes charge during battle.
He is capable enough to become one of the powerful jujutsu kaisen characters.
Abilities:
Inherited Technique: Cursed Speech – Toge can command his target to do whatever he wants them to do (for example, "run" or even "blast away"). However, there are repercussions. The more powerful the target, the more damage it inflicts on his throat. That being the case, he always needs to keep a throat medicine with him.
9. Maki Zenin
Grade: Grade-4
Maki Zenin is also one of the second-years at Tokyo Jujutsu High. She belongs to the Zeni'n clan, one of the Big Three families of jujutsu sorcerers.
Maki refuses to adjust to their misogynistic traditions (in contrast to her twin sister Mai) and leaves the family. She vows to become the head of the clan and prove everyone wrong.
Maki is a brave, strong, and dependable individual. She is a model upperclassman, and the first-years (Nobara, in particular) look up to her.
Abilities:
Maki has negligible amounts of cursed energy and, in turn, no ability to see curses. Instead, she possesses superhuman physical abilities.
Maki's rank is not reflective of her actual capabilities. It is only due to her clan that she never got promoted. According to Miwa, Maki is at least grade-2 level.
She is a proficient user of cursed tools and can even handle Playful Cloud, a three-sectioned staff obtained from the curse user, Suguru Geto.
8. Kento Nanami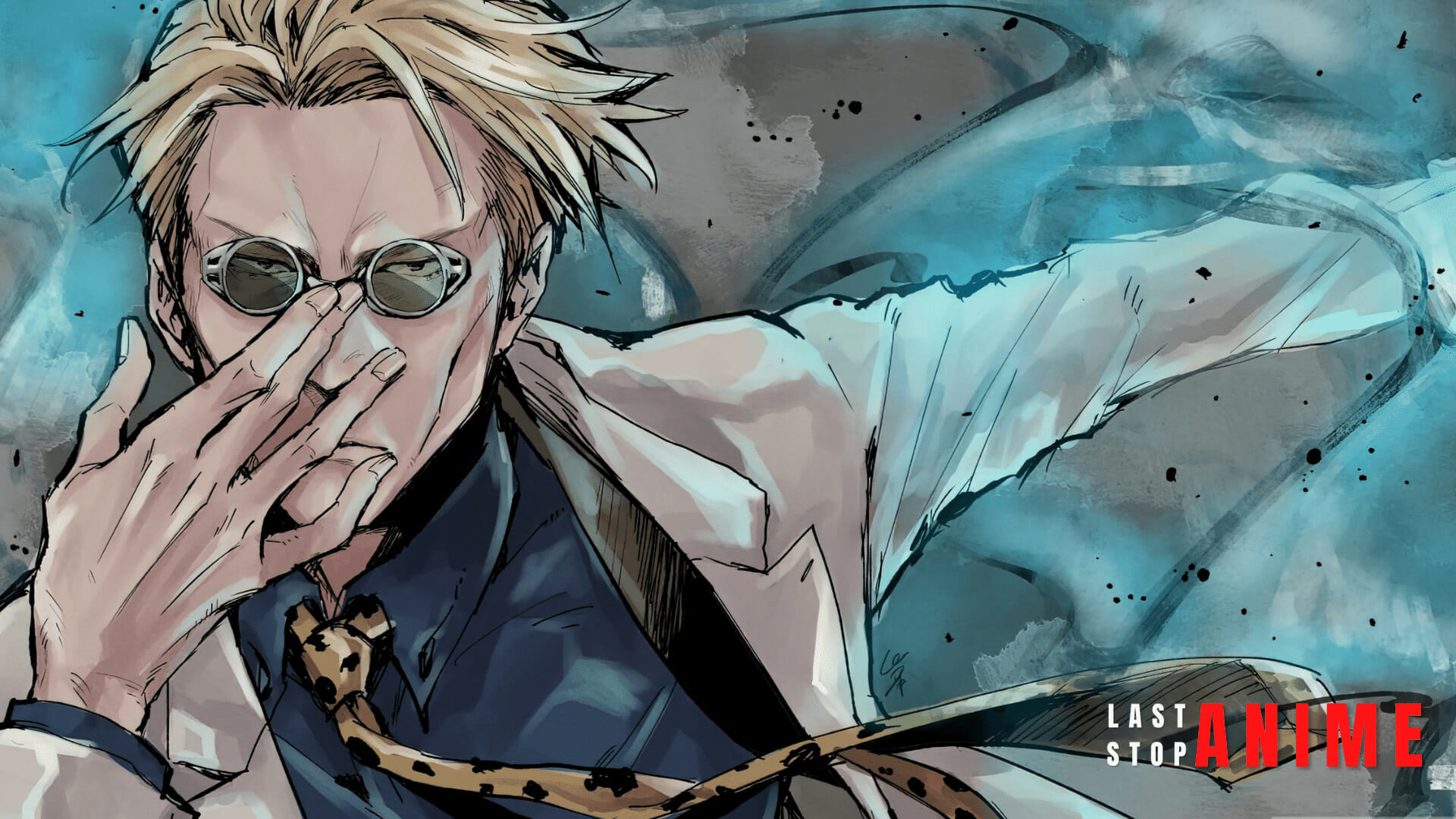 Grade: Grade-1
Kento Nanami is a jujutsu sorcerer who deals with out-of-campus operations in Tokyo. He is a valuable ally and friend of Satoru Gojo.
Nanami is an ex-office worker who had previously detached himself from the world of sorcery. He is a diligent individual committed to his duties, but he absolutely hates overtime.
Nanami mostly remains calm and collected, but Gojo habitually tests his patience, playfully bugging him with his goofiness.
Abilities:
Innate Technique: Ratio – Nanami first marks ten lines on the target's body to create weak points. He then selects a vulnerable spot at a 7:3 ratio and strikes with his cursed weapon to destroy the target.
7. Aoi Todo
Grade: Grade-1
Aoi Todo is a secondary character and a third-year student at Kyoto Jujutsu High who quickly establishes himself as one of the strongest sorcerers among the students.
He loves to fight strong opponents or those that rival his power. We see this when he keeps asking for Yuta Okkotsu.
Todo is undoubtedly one of the most entertaining characters in the anime. He comes off very serious until he hits Megumi with, "What woman is your type?"
He even labels Yuji his best friend in their first meeting. All because they share the same ideal woman type. Of course, he also respects Yuji for accomplishing so many feats in such a short time.
Abilities:
Knowing that he beat five Grade-1 curses and one special-grade curse during Suguru Geto's attack in Kyoto, one can estimate his worth in battle.
His cursed technique makes him even more formidable than he already is.
Innate Technique: Boogie Woogie – By clapping his hands, Todo can swap places with anything with cursed power. He can switch the positions of two other bodies as well.
6. Nobara Kugisaki
Grade: Grade-3
Nobara Kugisaki is one of the main characters of Jujutsu Kaisen. She is a first-year student at Tokyo Jujutsu High. Having come from the countryside, she is always thrilled to see the city.
Nobara initially may appear arrogant, condescending, and crude. But her trash talks are light-hearted when aimed at her friends.
She is full of confidence and does not blend into the ideal (and misogynistic) image of a woman in the sorcerer world.
Abilities:
Innate Technique: Straw Doll Technique – Nobara places a straw doll on a severed piece of her target's body to link it with its main body. She then hammers down a nail on the straw doll to cause injury to the main body. She also hammers these nails directly into her targets or surroundings to destroy them.
Black Flash – Black Flash is a technique in which cursed energy applied to a physical hit significantly boosts its impact within one-millionth of a second. It demands tremendous control of one's cursed power.
5. Yuta Okkotsu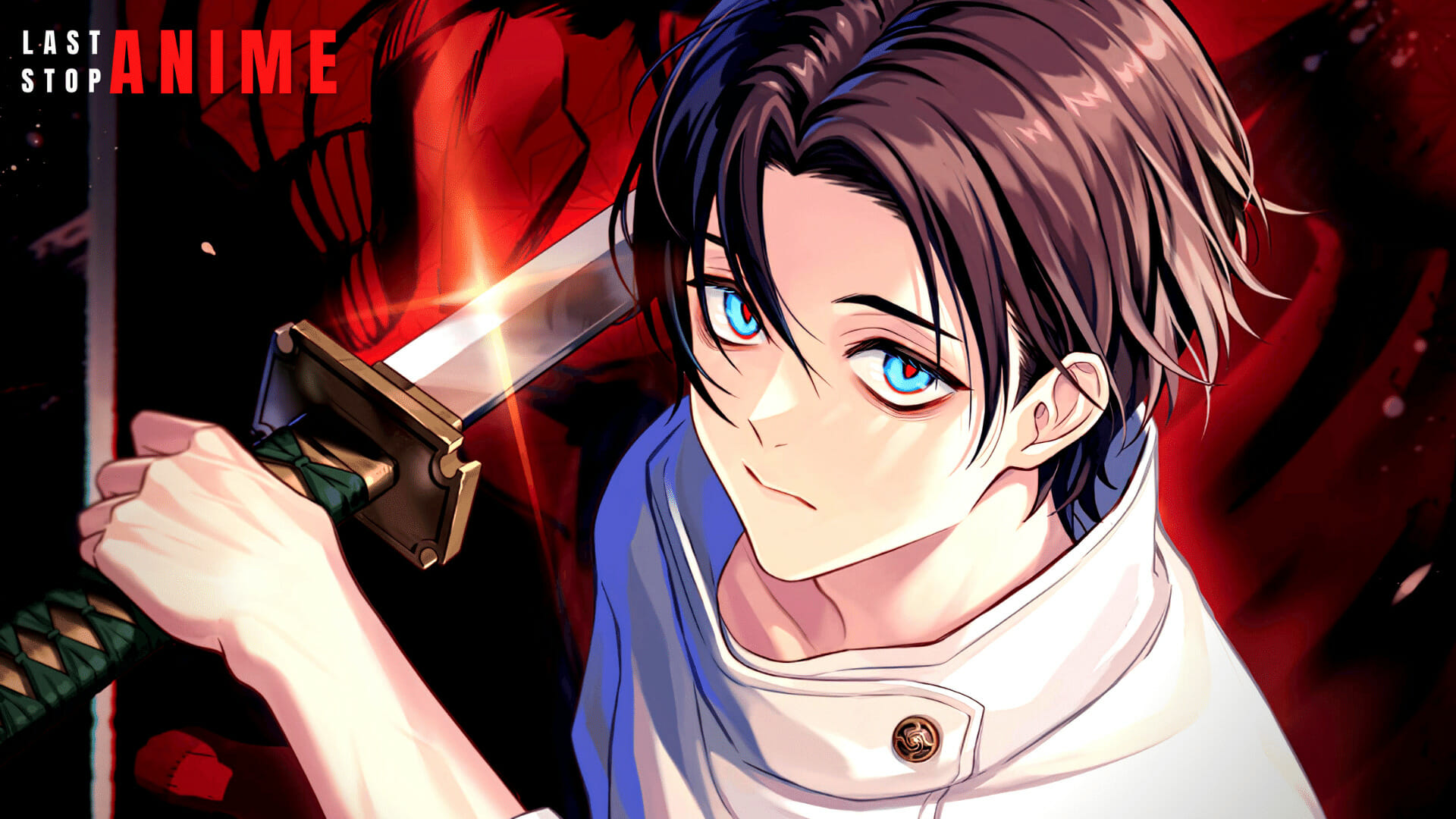 Grade: Special-Grade
Yuta Okkotsu, the main protagonist of Jujutsu Kaisen Movie 0, is a famous second-year sorcerer at the Tokyo school.
He is the only special-grade jujutsu sorcerer among all the students. Gojo admits him into the school to help him gain control over his overwhelming power.
Yuta was a timid young man till middle school who was bullied by other students. At his new school, he meets his classmates and gradually gains confidence in himself.
As he owes this development to his friends and Gojo, he respects and admires them. Yuta is unforgiving of those who try to hurt them, as seen in his fight with Suguru Geto.
Abilities:
Innate Technique: Rika – This technique was born from Yuta's love for his deceased childhood friend, Rika Orimoto.
His denial of her death had made him unknowingly curse Rika. Consequently, Rika Orimoto became a cursed spirit that would haunt him all the time.
Rika manifests as a monstrous demon who guards Yuta against his will. Yuta had no control over Rika earlier, but he managed to summon her at will when he resolved to die and save his classmates.
After a suggestion from Gojo, Yuta learned to channel his enormous cursed energy using a katana with Maki's help.
4. Sukuna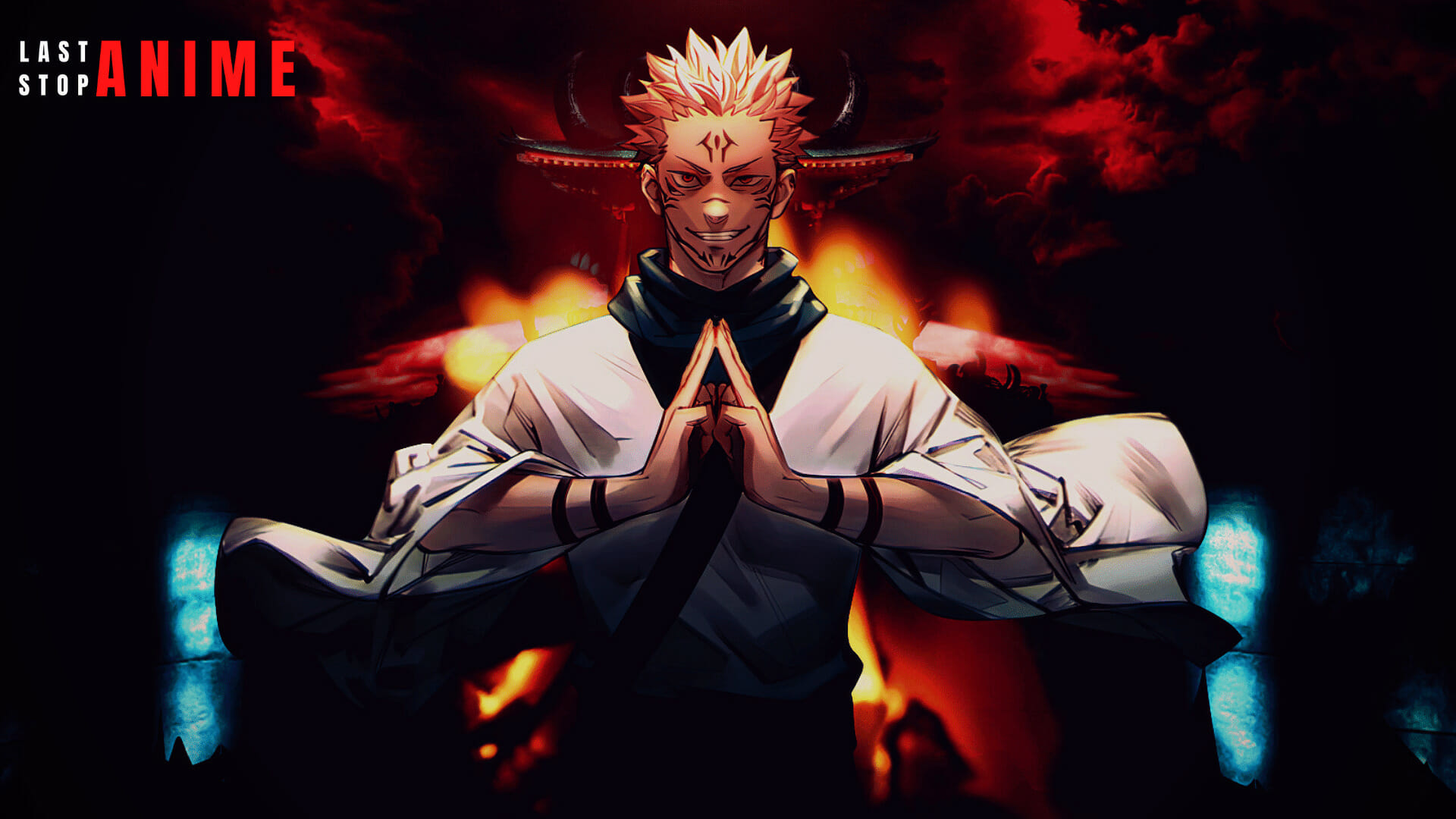 Grade: Special-Grade Cursed Spirit
Ryomen Sukuna, the King of Curses, is one of the main antagonists of Jujutsu Kaisen. Now over 1000 years old, he was a legendary demon during the prime era of jujutsu.
It took the most powerful jujutsu sorcerers of that time to split his cursed energy into 20 fingers after his death. When Yuji swallowed one of his fingers, Sukuna was able to incarnate in his body.
Sukuna is the epitome of evil and a demon in the truest sense. He is cruel, selfish, and sadistic to the core. He does not care about any lives, except for Megumi, whose powers have piqued his interest. It is still unknown why.
Abilities:
Sukuna is the most dangerous cursed spirit in the anime and thus, controls several cursed techniques. Although his innate technique is unknown, we have already witnessed one of his most menacing abilities. He for sure tops the list of the evilest Jujutsu Kaisen characters.
Domain Expansion: Malevolent Shrine – Sukuna does not create an enclosed space for his domain. Instead, he unleashes this divine technique into open space. He permits an exit and forms a binding vow, increasing the already guaranteed chances of Sukuna landing a hit on his target.
3. Megumi Fushiguro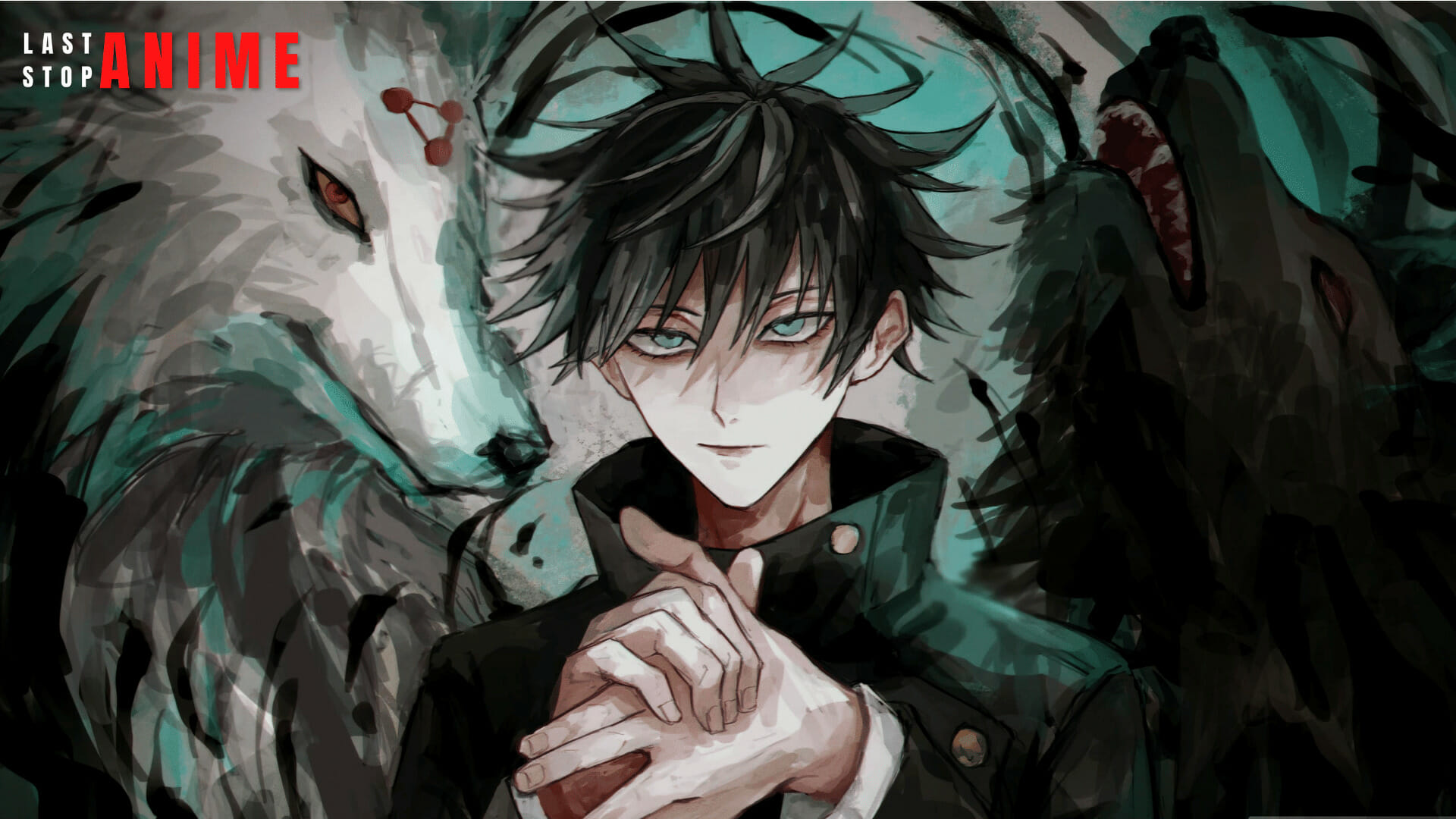 Grade: Grade-2
Megumi Fushiguro is one of the main characters of Jujutsu Kaisen. He is a first-year student at Tokyo Jujutsu High and a descendant of the Zen'in family.
Satoru Gojo scouted Megumi and raised the latter as a jujutsu sorcerer to earn financial aid from Jujutsu High for both Megumi and his step-sister.
Despite his stoic demeanor, Megumi is not insensitive or uncaring. He is considerate of his friends and comrades.
He is also secretive and prefers to deal with his problems alone; this does not work because Nobara and Yuji always jump in to help him. He's also the same age as Itadori Yuji.
Abilities:
Megumi has high battle intelligence and impressive cursed techniques. His main techniques shown so far are:
Inherited Technique: Ten Shadows Technique – Megumi uses shadows to create and summon shikigami (familiars assuming the form of animals) by casting hand signs. So far, he has called on Divine Dogs, Nue, Toad, Great Serpent, and Max Elephant.
Domain Expansion: Chimera Shadow Garden – Megumi's domain is a space of shadows that he manipulates in several ways. Although imperfect, it allows him to summon multiple shikigami and create doubles of himself to bombard his target with various combo attacks.
2. Yuji Itadori
Grade: Unranked
Yuji Itadori, the main protagonist of Jujutsu Kaisen anime, is Sukuna's host. He is playful, lively, and comical on the outside while being kind, empathetic, and sincere on the inside.
He wishes to use his superhuman strength to help those who need saving and is currently being trained by Satoru Gojo about curse users and cursed spirits.
However, through his missions, Yuji has realized that he cannot protect all lives, no matter what.
He also understands that, sooner than later, he will meet his end when he has contained all of Sukuna's fingers. Till then, he will carry out his duties as a Jujutsu sorcerer.
Abilities:
Yuji has no innate cursed technique. But he has exhibited his ability to control cursed energy combined with his immense physical strength and combat techniques. Two techniques he is proficient at are:
Divergent Fist – Yuji punches the target, and his cursed energy follows with a second, more powerful strike.
Black Flash – It is the same as explained for Nobara. Except Yuji also holds the record with Nanami for the most number of consecutive black flashes (four).
1. Satoru Gojo
Grade: Special-Grade
Satoru Gojo, one of the main characters of Jujutsu Kaisen, is a teacher at Tokyo Jujutsu High. He is the most powerful character in the anime.
This fact is reaffirmed multiple times by other characters and by Gojo himself.
Gojo has a knack for annoying almost everyone with his shenanigans. He can be extremely goofy and playful. On the other hand, he is equally threatening and disrespectful to the higher-ups of the sorcerer community.
Satoru Gojo evidently can kill all these higher-ups on his own but chooses not to.
He believes that education is the only key to bringing true revolution to the Jujutsu world. Accordingly, he focuses on educating young sorcerers and takes them under his wing.
Abilities:
The background of Gojo's cursed technique is pretty much unknown so far. Still, it is apparent that Gojo uncovers his eyes while flaunting advanced abilities. The two highlights are:
Hollow Purple – Hollow Purple is the combination of his Red Reversal (attractive force) and his Blue Amplification (repulsive force) cursed techniques that decimates everything in its way instantaneously.
Domain Expansion: Limitless Void – Gojo first confines his opponent in a "space of nothingness" (void). Then he floods them with endless information, completely paralyzing their senses. Mere 0.2 seconds in the domain can kill his opponent if Gojo intends to do so.