Since anime and manga have a plethora of genres, stories, and characters, you might be familiar with some common tropes in anime and how they work. And there's always a high chance you might find the same tropes.
For example, let's take any action anime. We understand how action anime tropes operate. We have an average guy who suddenly gets superpowers, and now he's got to fight bad guys to protect his loved ones. And always shout your attack name while fighting.
Not only is there action, but there are also some common themes in Shoujo anime. The female protagonist is always an airhead, and they mostly fall for the "Prince" of the school.
Well, not only do Shoujo manga and anime have the same or reoccurring themes, but idol anime sometimes have the same tropes.
The protagonists frequently participate in other idol-related activities like acting or modeling, where they might have to collaborate with competitors, learn a new dance, struggle to come up with lyrics for their next song, or even worry about scandals in typical episode plots.
Since there are many stereotypes and common triads, the parodies come to save the day.
What Is Parody Anime?
Parody is frequently characterized as creating an absurd effect or imitating to poke fun. In addition to making fun of their source content, parody anime frequently celebrates it with genuine enthusiasm.
Parody anime more often mocks well-known genres, approaches characters by exaggerating their similarities.
Every field of art and culture exhibits parody, which has as its primary goal the mocking or exaggeration of original works or historical events. Anime had to be included, of course.
The parodies are made for entertainment that pokes fun. The source material is written in a way that makes the audience laugh.
The jokes, sketches, and writing all have one purpose, and that is to poke fun.
So today, we are making a list of the best parody anime. The anime on this list will mostly be comedy since we are discussing parody anime here.
Still, these anime will teach you some life lessons too. We know humor is subjective and what others will find funny, you won't.
So remember that these parodies will have characters or stories that others may find funny but will not suit your taste.
List Of Best Parody Anime Of All Time
10. Osomatsu-san
Number of episodes: 75
Number of seasons: 3 + 9 ONA Episodes + 5 Specials (18 Episodes) + 1 Movie
Status: Finished Airing
Genres: Comedy
MAL Rating: 8.51
Where to watch: Funimation, Crunchyroll, Netflix
It revolves around six identical twins who chill out and get themselves into situations they should never get into. It's a pastiche comedy with a childlike art style, despite being aimed mainly at adults.
Osomatsu-san is a comic genius who has remained across anime over many years, with revitalized manifestations across different eras.
As a comedy legend, Osomatsu-san is renowned for a range of different comedic gags that are still popular in Japan today.
The quirky group's propensity to poke fun at some other media, allowing film, society, and its anime peers to know that nobody is safe from a bit of a giggle or two, however, earns it a spot on this list.
09. Cromartie High School (Sakigake!! Cromartie Koukou)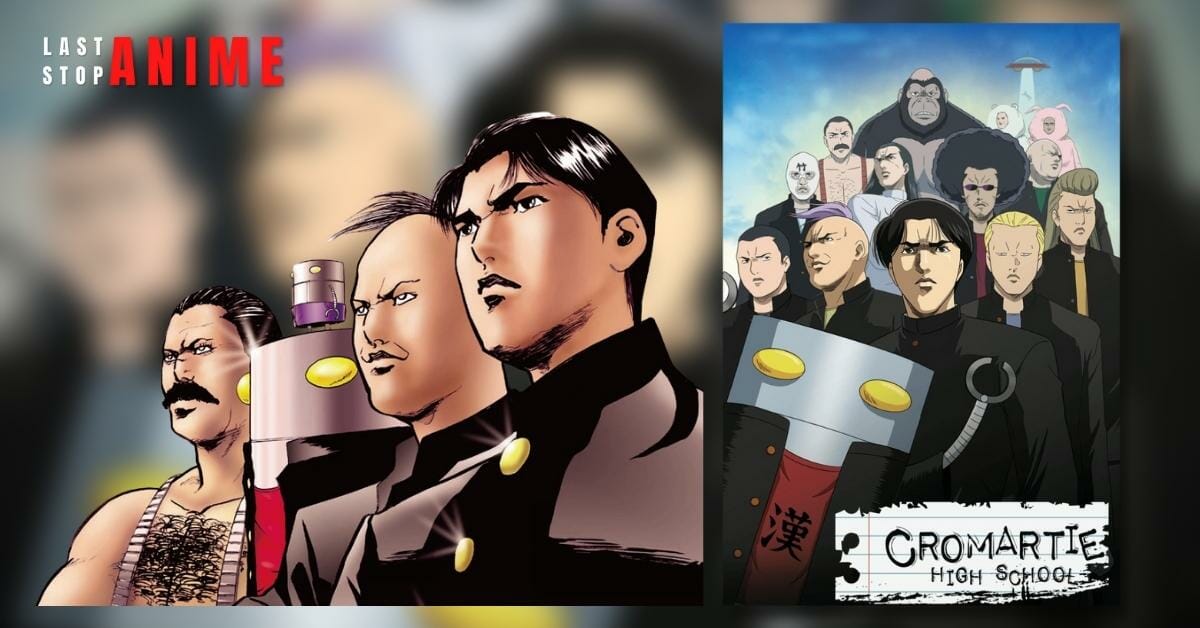 Number of episodes: 26
Number of seasons: 1
Status: Finished Airing
Genres: Comedy, School
MAL Rating: 7.90
Where to watch: Crunchyroll
Thugs and gang members are frequently portrayed negatively in anime.
In a society that frequently appreciates negotiated settlements, intelligence, and hard work over everything else, those who exhibit a more aggressive attitude or are unable to comply with society's high-performance expectations are frequently separated into sects of their own, even in high school.
On the other hand, Cromartie High School removes all gloomy layers and uncovers a much dumber side to Japan's harmful elements.
The humor allows even the rowdiest characters (including Freddie Mercury) to stand aside and simply act like moronic high school students.
It's a splendid pastiche of all high school clichés or at least those prevalent at the time it started airing. It frequently breaks the narrative structure and makes jokes about itself.
It also had a section where the main character considers how the audience will react to the show's casting selections or how they will notice the use of many still frames.
Often these sections connect; occasionally, they don't.
It doesn't matter if they do or don't because the content is ridiculous and should make the fans laugh out loud.
08. The Melancholy of Haruhi Suzumiya (Suzumiya Haruhi no Yuuutsu)
Number of episodes: 28
Number of seasons: 2 + 25 OVA Episodes + 1 Movie
Status: Finished Airing
Genres: Comedy, Mystery, Sci-Fi, Slice of Life
MAL Rating: 7.83
Where to watch: Funimation, Netflix
The Melancholy of Haruhi Suzumiya appears to be a typical slice-of-life anime, but this is only the beginning.
Haruhi Suzumiya, the main character, is obsessed with confirming the existence of the occult through her after-school activities.
A pretty standard anime may attempt to explain away these strange occurrences, but then everything appears to be true.
It's a clever twist to include aliens, space travel, supernatural beings, and other supernatural elements. It's an odd show that gets even odder in the second season.
Although its primary focus is a comedy, the plot's unpredictability demonstrates that it excels in a variety of other genres as well.
It's complex philosophically and yet foolish in notion, with a plotline that screams slice-of-life but doesn't quite fit the bill.
07. Hetalia Axis Powers
Type: ONA
Number of episodes: 52
Number of seasons: 1 + 1 OVA Episode + 1 Movie
Status: Finished Airing
Genres: Comedy
MAL Rating: 7.29
Where to watch: Funimation
Hetalia Axis Powers is unique as this show is about world history.
Each character in the series reflects an overly dramatized stereotype of a nation, and the anime simply follows them as they go about their daily lives.
While doing so, Hetalia epitomizes some of history's most contentious and brutal parts with jokey yet accurate humour.
06. Carnival Phantasm
Type: OVA
Number of episodes: 12
Number of seasons: 1 + 1 OVA Episode + 1 Special
Status: Finished Airing
Genres: Comedy, Supernatural
MAL Rating: 7.87
Where to watch: N/A
The Type-Moon is a game studio best known for the wrenching and devoutly feisty excursions of its Fate protagonists, among other series.
The damnation and predictions of doom, as well as the religious comments, are completely removed in this lighthearted crossover with Type-other Moon's series, Tsukihime, and various Fate characters.
Carnival Phantasm is intended to be a humor-enhanced version of all Type-Moon's parallel universes.
On the other hand, as a charming comedy/slice-of-life series on its own, it had also succeeded in breaking the trends as one of the company's most unique and beloved sequels.
This game show is aimed at fans of the characters from those shows, but even those who haven't seen them all will enjoy it.
05. One Punch Man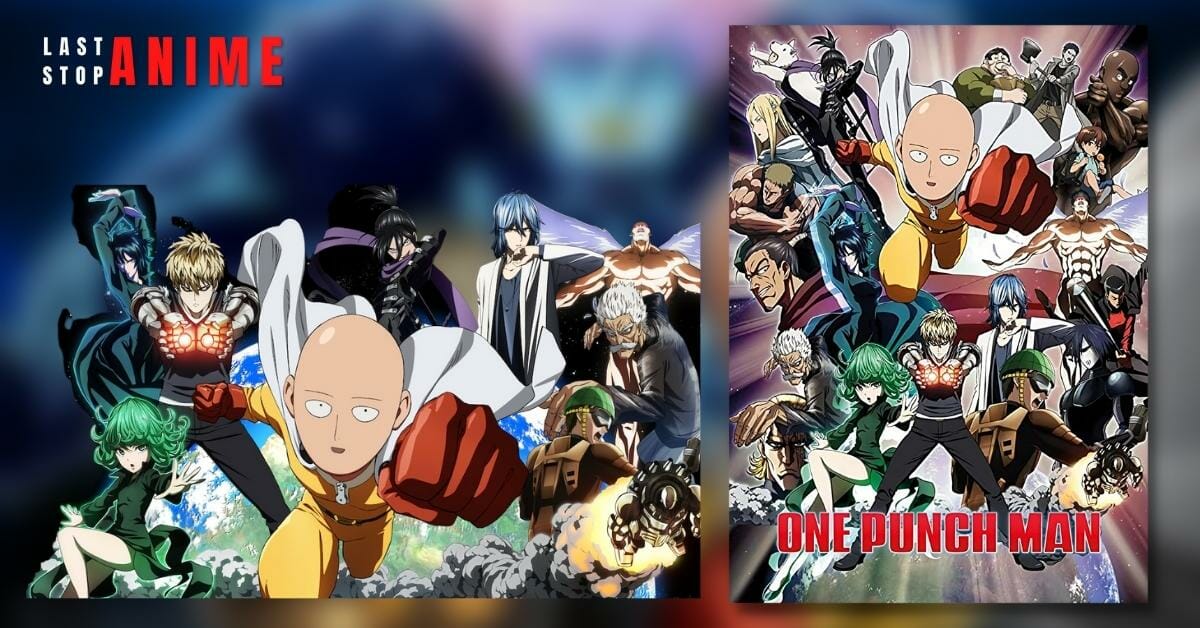 Number of episodes: 24
Number of seasons: 2 + 1 OVA + 3 Specials
Status: Finished Airing
Genres: Action, Adventure, Comedy, Sci-Fi
MAL Rating: 8.51
Where to watch: Funimation, Crunchyroll, Netflix
We've all seen our fair proportion of overpowered protagonists and, more broadly, superhero anime.
One Punch Man completely blew the audience away with their handling of the subject. One Punch Man mocks the superhero genre.
This series is unique, with the main character whose primary concern is that he is too strong and cannot have fun fighting.
And then we have his sidekick, who would follow him everywhere and get his butt kicked in every fight.
Genos, his sidekick, convinces Saitama to be a part of the Hero Association to find motivation and enjoy being a hero.
One Punch Man is now famous in the mainstream media. The depiction of superheroes in One Punch Man is different from how other media always depict heroes.
The jokes are funny. Even if the jokes were not funny, it didn't matter because the delivery of the jokes made the audience laugh.
Fans love the protagonist, and he is one of the reasons most people start watching OPM.
04. Monthly Girls' Nozaki-Kun (Gekkan Shoujo Nozaki-kun)
Number of episodes: 12
Number of seasons: 1 + 1 Special (6 Episodes)
Status: Finished Airing
Genres: Comedy, School, Romance, Slice of life
MAL Rating:7.85
Where to watch: Netflix, Crunchyroll, HIDIVE
Have you ever come across a rom-com parody? Well, now you have!
This is the anime for you if you want an anime with countless humor and gags based on love and romance. Mistakes and the characters are the backbones of this anime.
Our protagonist is a high school girl named Chiyo, who has a crush on her classmate Nozaki. The story takes a weird turn when she confesses to him.
This is not your typical high school romance; it attempts to mock Shoujo tropes.
The art style is hardly new to the 2014 style, but it draws out details that elevate it above some of the anime currently airing.
Combined with all of the specifics in the characters' outfits and the beautiful surroundings they experience in their cases, it helps bring out a sense of humor to support the squabbling and conversations between the characters.
With art serving as one of the strong suits, there are lovely tidbits throughout every aspect that add to the mix.
The characters each have distinct features and traits and beautiful settings, such as the school or their own home.
It is fully conscious of its absurd premise and the genre clichés.
It adopts them and uses irony to play with them, never attempting to take itself somewhat seriously as well as pressuring its audiences to experience it a certain way.
Monthly Girls' Nozaki-Kun is a classic Shoujo anime at its core, but it manages itself differently.
03. FLCL (Fooly Cooly)
Type: OVA
Number of episodes: 8
Number of seasons: 3 (FLCL Progressive and Alternative)
Status: Finished Airing
Genres: Action, Avant Garde, Comedy, Sci-Fi, Psychological, Mecha
MAL Rating: 8.02
Where to watch: Funimation
FLCL, also known as Fooly Cooly, is one weird and bizarre anime. The anime breaks the fourth wall about coming of age.
The visuals, animation, characters, and story are all top-notch. The jokes are funny but not forced.
The humor is ridiculous, but not in the wrong way. The creators knew exactly what they were doing with the show's writing.
FLCL, or Fooly Cooly, is a parody that mocks manga and anime. It's challenging to summarize the plot other than to say it's a show that must be seen to be believed.
Some sequences in the series are divided into manga panels, and the anime frequently breaks the fourth wall.
The previous anime only had six episodes but recently got two sequels. They are not timeless classics, but fans of the comedic original may want to give them another chance.
02. SKET Dance
Number of episodes: 77
Number of seasons: 1 + 1 OVA Episode + 12 ONA Episodes + 1 Special
Status: Finished Airing
Genres: Comedy, School
MAL Rating: 8.22
Where to watch: Crunchyroll
Sket Dance is a fascinating and amusing anime that will laugh at almost every episode.
The series focuses on three high school students who got together and formed a club to lend a hand to others in need.
They then do their best to accomplish every task assigned to them. Even when an individual or something stands in their way, they figure out a way through.
SKET Dance's comedic and hilarious nature goes along with its storyline.
Many quick-witted and whimsical jokes are cracked with each episode. The show occasionally sticks to making parodies of many other anime. However, this is significantly less than the original humor provided by the show.
Creating a series with a high school setting is difficult, but making the comedy genre its core is even more challenging to create since the series can have many cliched themes.
However, SKET Dance is an exception and shines the most here.
The anime does not lose track of helping others but, at the same time, parodies other anime. SKET Dance provides us with some excellent character development.
The characters get their own fair share of screen time. Those who have watched this masterpiece know what a true gem this anime is.
SKET Dance is one of the best parody anime that anyone can enjoy.
01. Gintama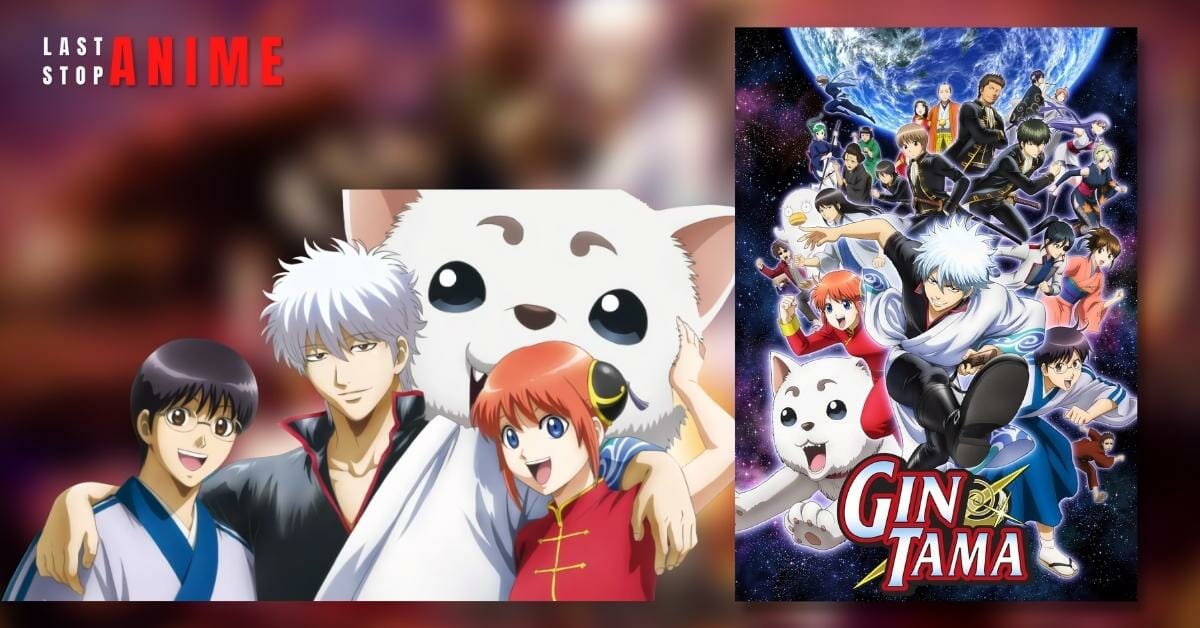 Number of episodes: 367
Number of seasons: 7 + 3 Movies + 2 OVA Episodes + Two Web Episodes (Semi-Final)
Status: Finished Airing
Genres: Action, Sci-Fi, Comedy
MAL Rating: 8.93
Where to watch: Netflix, Crunchyroll
This list would be incomplete without mentioning Gintama. How can we not include this masterpiece?
Gintama sits on the throne of the comedy genre. It is one of the most popular and best parody anime.
Gintama has been deemed the king of the comedy genre because the anime will take absurd moments and do something so unexpected that it will leave the audience on the floor laughing.
The series references tons of pop culture moments. So sometimes, fans want to use Google to understand all the jokes. Gintama even references one of the most popular anime, Dragon Ball Z.
The episodes, scenes, action, the characters are all top-tier.
Most of Gintama's parodies are devoted to mocking Shounen anime, applying varied tropes and characters that it not only directly cites but also integrates into some incredible action-packed storylines that are all it's own.
It's a behemoth in the anime world, with many seasons, movies, live-action films, games, and most likely a universe of its own.
From protagonists watching their own movies to constantly whining about not being featured in an episode for too long, the fourth wall consists of nothing more than a pile of rocks on the ground.
The only flaw Gintama has is that you will likely have to watch a lot of anime to enjoy Gintama fully.
Other Parody Anime That You Must Check Out:
Lucky☆Star
Kono Subarashii Sekai ni Shukufuku wo! (KonoSuba: God's Blessing on This Wonderful World!)
Watashi ga Motenai no wa Dou Kangaetemo Omaera ga Warui! (WataMote: No Matter How I Look At It, It's You Guys' Fault I'm Not Popular!)
Panty & Stocking with Garterbelt
Sayonara Zetsubou Sensei