Anime isn't restricted to a particular genre. Anime, at times, can be relatable. There's a high chance we have something in common with the characters, especially if it's slice-of-life anime characters. Anime episodes are the most accurate representations, and we all know that life, although being a never-ending torment, has its joyful moments.
Anime characters are the same: no matter how serious they might be, they always have at least one funny anime quote that makes you laugh.
Life lessons, inspirational themes, motivation, and heartbreaking stories aren't the only things that anime quotes have to offer.
Sometimes they can make you laugh out loud. If you're having a rough day, these funny anime quotes are here to cheer you up and make you happy. These funny quotes can be found in your favorite anime.
01. Lucifer – The Devil Is A Part-Timer!
Genres: Comedy, Slice of Life
Episodes: 14
Laziness is such an ugly word, I prefer selective participation.

Lucifer
Lucifer represents all of us lazy lads. I mean, we would too prefer selective participation. The Devil Is A Part Timer, is a funny anime with a mixture of life lessons. This anime will cheer you up if you are having a bad day!
02. Rider Astolfo – Fate Apocrypha
Genres: Action, Drama, Fantasy, Supernatural
Episodes: 25
I don't wanna brag or anything, but when it comes to being the worst – I'm at the top.

Rider Astolfo
Astolfo is funny just by saying he doesn't want to brag when he's bragging about being the worst.
To understand Fate/Apocrypha, you don't have to see any other Fate series, which is a plus point.
But it would be best to watch this anime at your own risk. Fate Apocrypha's animation is bad, but Astolfo Rider's carefree character makes up for the bad animation.
BTW, Astolfo is a trap. Don't be fooled by his cute looks.
03. Rosette Christopher – Chrono Crusade
Genres: Action, Romance, Supernatural
Episodes: 24
Azmaria is amazing. She's already learning how to kiss up to rich people at such an age.

Rosette Christopher
Rosette's calling out to Azmaria is such a blessing. Azmaria is just 12 years old, and at such an age, one should be enjoying their childhood, not indulge in politics and people-pleasing.
04. Takumi Usui – Kaichou wa Maid Sama
Genres: Comedy, Romance
Episodes: 26
I'm actually a hardcore otaku who likes maids more than having three meals in a day. And I only read books related to maids. Also, I only visit maid cafes. Of course I also collect maid figurines. I play games which feature maids and it turns me on so much that I'll wear the maid uniform and jump in joy.

Takumi Usui
As the name suggests, this anime is about maids. Misaki, our female protagonist, works at a maid café, and unfortunately, Takumi Usui, our male protagonist, finds out about this.
Takumi Usui is handsome and usually has girls confessing to him. In this scene, he gets a confession, so rather than rejecting her, he comes up with.
He tells the girl he is obsessed with maids. He visits maid cafes and collects maid figurines. He's a hardcore otaku who plays games that feature maids. The girl leaves in disgust.
05. L Lawliet – Death Note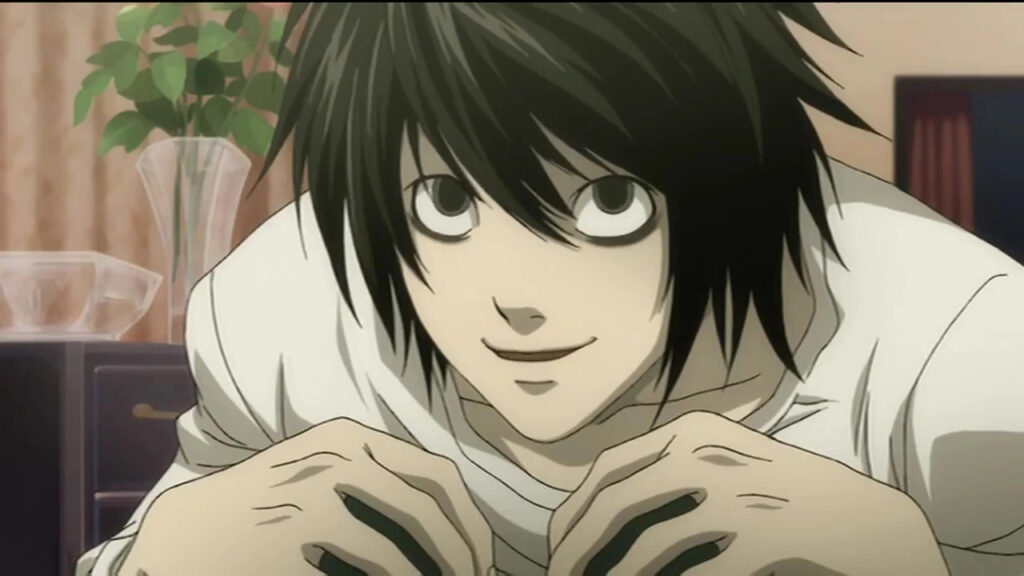 Genres: Supernatural, Suspense
Episodes: 37
If you use your head, you won't get fat even if you eat sweets.

L Lawliet
Death note is one of the most popular anime on the entire planet. We are pretty sure you've heard about death note. L likes to eat sweets.
Lawliet is asked how he eats sweets but doesn't get fat, and he replies with the funny anime quote mentioned above. L likes to troll people.
06. Azuma Kiyokuni – Diamond No Ace
Genres: Sports
Episodes: 75
Who the hell is making fun of my cute belly?

Azuma Kiyokuni
Azuma Kiyokuni is arrogant and sometimes likes to bully others. He is a chubby character.
One of the main characters, Eijun Sawamura, makes fun of his belly by saying, "Look at his belly." He looks like an older man. " To which Azuma replies, "Who the hell is making fun of my cute belly? We all know a chubby belly isn't cute at all.
07. Gintoki Sakata – Gintama
Genres: Action, Comedy, Sci-Fi
Episodes: 201
For a pregnant woman to give birth, she's gotta feel the pain of pulling a watermelon out of her nostril. For an artist to create a masterpiece, he's gotta feel the pain of pulling entire galaxies out of his ass.

Gintoki Sakata
Gintama is one of the funniest animes. In this one scene, Gintoki explains the process of giving birth in one of the funniest ways.
If you've watched Gintama, you'd understand why he puts it like that. He's one of the funniest characters of all time.
08. Taiga Aisaka – Toradora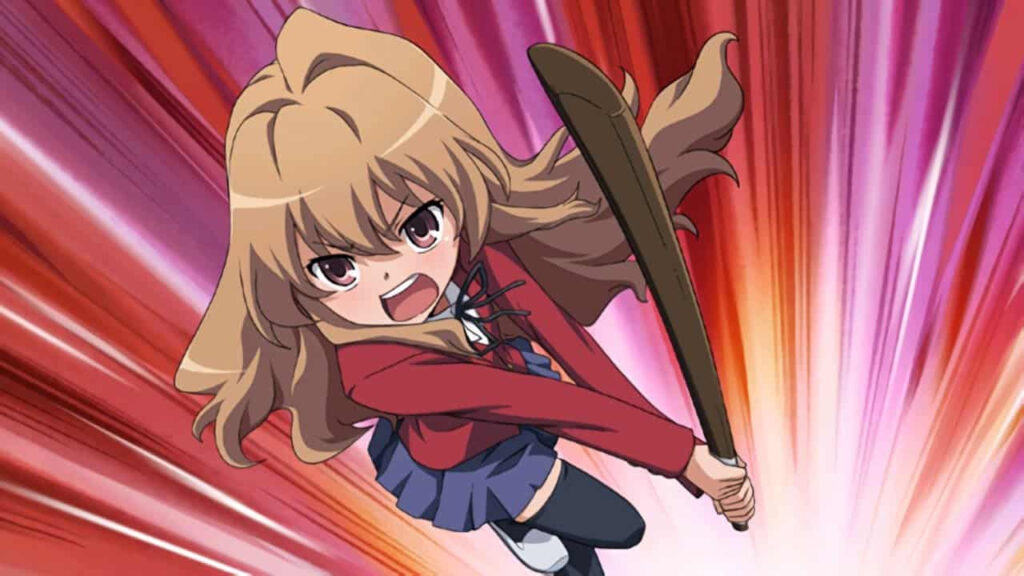 Genres: Romance, Comedy
Episodes: 25
I dreamed that you were a dog. And the dog was my husband. Anyway, it was the worst dream ever!

Taiga Aisaka
Toradora is a romantic comedy. Taiga Aisaka is the female protagonist of the series. She had the dream of getting married to Ryuuji. She considers this the worst dream.
09. Naruto Uzumaki – Naruto Shippuden
Genres: Action, Adventure, Fantasy
Episodes: 500
Hey, you spiky, aloe vera bastard! Where the hell's Sasuke?

Naruto Uzumaki
Most people consider Zetsu, an Akatsuki member, with terror or reverence. Naruto is unconcerned; he simply spits out the most absurd explanation he can come up with.
10. Vegito – Dragon Ball Z
Genres: Action, Adventure, Comedy, Fantasy
Episodes: 291
I am the worlds strongest Coffee Candy!"

Vegito
Dragon Ball Z has been around for like a decade. Our favorite childhood anime. Vegito is a fusion between Goku and Vegeta. Vegito takes a candy form, hence the quote.
11. Shirō Emiya – Fate/Stay Night
Genres: Action, Fantasy, Romance, Supernatural
Episodes: 24
People die when they are killed.

Shirō Emiya
Whether or not you've watched the Fate series, you've probably seen this quote flying around the Internet. What makes this even funnier is that he isn't expressing the obvious to be sarcastic.
12. Hiei – YuYu Hakusho
Genres: Action, Comedy, Supernatural
Episodes: 112
So tell me, what's it like living in a constant haze of stupidity?

Hiei
Hiei is one of the coolest characters in the anime. Kuwabara is mostly depicted as a stupid man. Hiei, being brutally honest, blurts out the constant haze of stupidity comment.
13. Yusuke Urameshi – Yu Yu Hakusho
Genres: Action, Comedy, Supernatural
Episodes: 112
Don't talk, it makes you sound stupid.

Yusuke Urameshi
This is one of the funny anime quotes in the anime. Yusuke Urameshi is a funny character in general. But he's best known for this one quote in particular.
14. Son Goku – Dragon Ball Z
Genres: Action, Adventure, Comedy, Fantasy
Episodes: 291
The ocean is so salty because everyone pees in it.

Son Goku
Well, there's not much to explain. It's Goku we are talking about. He utters the most random and stupid things we'll ever hear.
15. Frederica Greenhill Yang – Legend of the Galactic Heroes
Genres: Drama, Sci-Fi
Episodes: 110
You might have killed millions of people, but at the very least, you made me happy.

Frederica Greenhill Yang
No! She's not talking about loving a murderer. She's talking about Yang Wen-li, her husband, the Fleet Admiral. He's also known as the greatest fleet admiral in the entire human history, of course, just in that anime.
16. Frieza – Dragon Ball Z
Genres: Action, Adventure, Comedy, Fantasy
Episodes: 291
There are three things I cannot tolerate: cowardice, bad haircuts, and military insurrection, and it is very unfortunate that our friend Vegeta possesses all three of these.

Frieza
Freeza may be one of DBZ's most ruthless villains, but that doesn't mean he can't throw in a snide remark now and then.
Despite the terrible things he's done, his sarcastic sense of humor is part of what makes him likable.
17. Levi Ackerman – Attack On Titan
Genres: Action, Drama
Episodes: 24
Look around Eren, at these big ass trees.

Levi Ackerman
You must be thinking, what's so funny about this. Attack On Titan is not a funny anime; it's filled with tragedy. So why is this in the funny anime quotes?
The way Levi says it is the funniest part of this phrase. He, along with the rest of the Survey Corps, is escaping the female Titan while attempting to devise a strategy to fight her.
This wouldn't be humorous if it weren't for the unnecessary swearing.
18. Motoharu – Daily Lives of High School Boys
Genre: Comedy
Episodes: 12
Right, I have something I have to apologize to Mitsuo for. Sometimes, when we were playing, you'd suddenly start crying, and then you'd run home. You probably thought you'd fooled us, but everyone knew… that you had pooped your pants! Sorry.

Motoharu
Daily Lives Of High School Boys is a funny anime with a dash of a slice of life. This anime, however, contains a plethora of jokes, puns, and amusing phrases. The above quote is one of them.
Motoharu pranks Mitsuo now and then but won't tolerate it when someone else makes fun of him. Motoharu feels guilt and apologizes, but it takes quite a twist at the end.
19. Light Yagami – Death Note
Genres: Supernatural, Suspense
Episodes: 37
I'll take a potato chip… AND EAT IT!

Light Yagami
You haven't lived until you've seen Light Yagami munch potato chips. The chips are part of a complex plan to catch criminals off guard. Delivered with such melodrama that it's difficult not to laugh out loud.
20. Taiga Okajima – Assassination Classroom
Genres: Action, Comedy
Episodes: 22
Pornography can save the world!

Taiga Okajima
Assassination Classroom is a funny anime. Not just this scene, but the entire anime is a stress reliever.
Class 3-E is attempting to fight its tentacle monster teacher by employing various unusual and creative methods. Taiga Okajima's plan is to use pornographic magazines to entice him into a trap.
21. Marie Mjolnir – Soul Eater
Genres: Action, Comedy, Fantasy, Supernatural
Episodes: 51
An apple a day keeps anyone away, if you throw it hard enough!

Marie Mjolnir
Marie likes to punch Azsua. So this is quite normal coming from her. Plus, you have probably seen this quote on the internet.
22. Sagara Yoshiharu – Oda Nobuna no Yabou
Genres: Romance, Comedy
Episodes: 12
Boobs aren't fat! They're filled with men's hopes and dreams! Sagara Yoshiharu

Sagara Yoshiharu
Yoshiharu Agara is a modern adolescent transferred to the Sengoku era. His comrades don't appear to appreciate breasts as much as he does.
23. Megumi – Konosuba
Anime: Konosuba
Genres: Adventure, Comedy, Fantasy
Episodes: 10
This is the magic item that suppresses my mighty magical powers. If I were ever to take this off, a great catastrophe would surely befall this world—well, that was a lie. I just wear it for looks.

Megumi
Most characters who brag about their incredible power refuse to recognize that it's a ruse. It's funny to hear Megumi say out loud that she's simply trying to be cool.
24. Excel – Excel Saga
Genres: Comedy, Sci-Fi
Episodes: 26
Please don't worry, Mister, I only came here to obliterate you, not rob you.

Excel
Excel Saga is a 1990s anime with many absurd and unpredictable events. He attempts to reassure someone that she does not intend to hurt him in this scenario.
The Excel Saga is a funny anime with loads of unpredictable moments.
25. Luffy – One Piece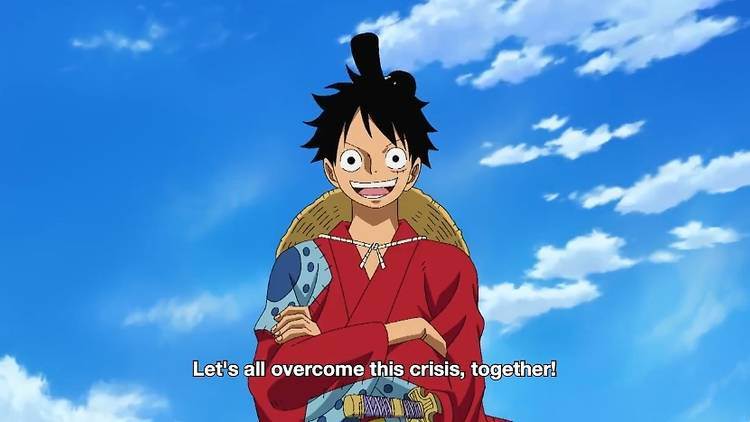 Genres: Action, Comedy, Adventure
Episodes: N/A
If I get reincarnated…. I wanna become a clam.

Luffy
Being reborn as a clam may sound absurd, but it fits perfectly with Luffy's personality. One of the many reasons why he's loved.
26. Radical Edward – Cowboy Bebop
Genres: Action, Sci-Fi
Episodes: 26
If you see a stranger, follow him."

Radical Edward
This is lesson 3 from Edward. P.S: Don't follow a stranger you see.
27. Ash Ketchum – Pokemon
Genres: Action, Adventure, Comedy, Fantasy
Episodes: 276
Excuse me, but are you by any chance the oddball in your family?

Ash Ketchum
One of the funny things about this is that Ash is not being sarcastic. He's honestly asking Nurse Joy this. Nurse Joy replies, "Oh, no. It's the rest of my family who are the oddballs.
28. Beerus – Dragon Ball Super
Genres: Action, Adventure, Comedy, Fantasy
Episodes: 131
Now all that is left is the destruction of the earth, but I think it would be a waste to destroy it. The food of this planet is very delicious.

Beerus
There's something about Dragon Ball, though the genre is action. Subtly, this is a funny anime. Beerus thinks destruction comes first rather than creation.
So it's given his ideology of destruction, but his reasoning is absurd. Hence, we confirmed that Beerus is a foodie like us.
The villains and the main characters will make the stupidest remarks, making their audience laugh hard or speechless.
29. Heiwajima Shizuo – Durarara!!
Genres: Action, Mystery, Supernatural
Episodes: 24
What is life? Why do people live? Someone asked me that, and then I beat him within an inch of his life.

Heiwajima Shizuo
With Shizuo by his side, Simon is promoting his Russian sushi. Shizuo informs Simon that it would be more understandable if a middle school dreamer asked him that question rather than an adult yakuza.
Shizuo being ignored is humorous enough, but the quote itself is funny. This isn't your typical funny anime; it's filled with action and mystery, leaving the audience glued to their seats.
30. Senjougahara Hitagi – Bakemonogatari
Genres: Mystery, Romance, Supernatural
Episodes: 15
If I kill you, that means I'll be the one closest to you when you're on your deathbed. Isn't it romantic?

Senjougahara Hitagi
Hitagi, one of Bakemonogatari's main female protagonists, is a frail-looking girl who suffers from an "incurable sickness." Senjougahara has different sides, or deres, as we weebs like to label it.
This is one of the times when she lets it all hang out but in a yandere-like playful and scary, romantic way.
31. Roronoa Zoro – One Piece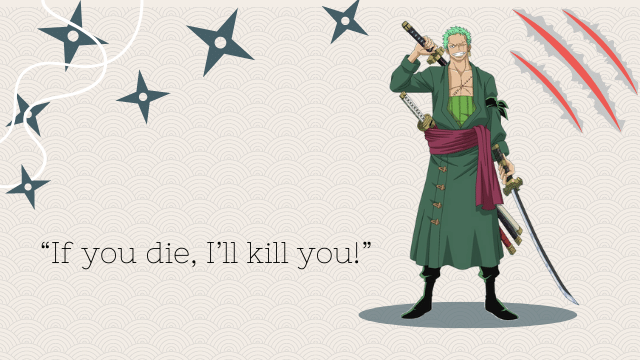 Genres: Action, Comedy, Adventure
Episodes: N/A
If you die, I'll kill you!

Roronoa Zoro
One Piece characters are funny in the most subtle way. We are still wondering how Zoro will kill someone already dead.
32. Kondou Isao – Gintama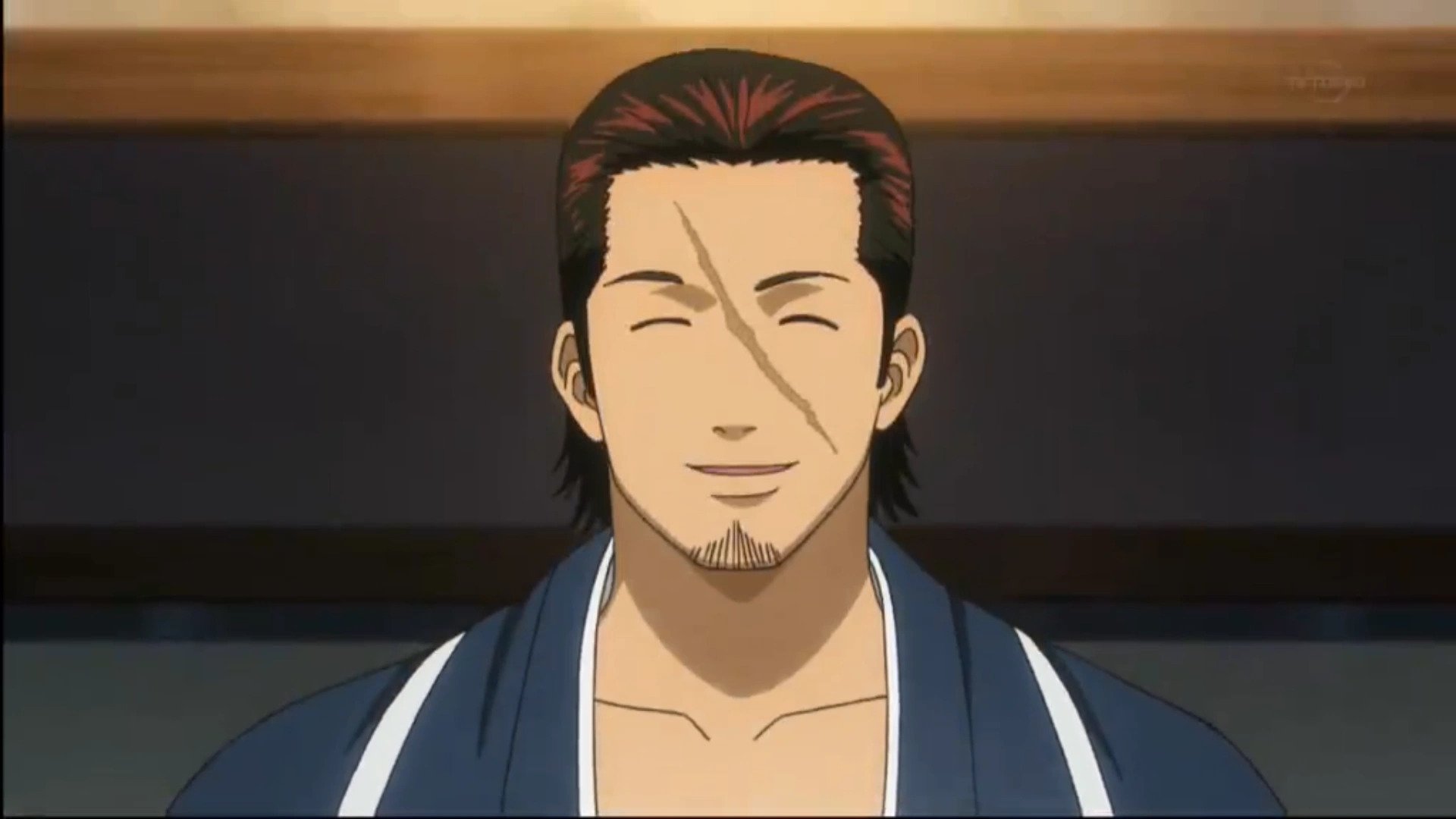 Genres: Action, Comedy, Sci-Fi
Episodes: 201
Do you have any idea how stupid we are? Don't underestimate us.

Kondou Isao
Another funny quote from the funny anime Gintama. Kondou Isao is referred to as a "gorilla" by a few characters in the series.
Kondou gets beaten around a lot and is dumb in general. So it's usual that he would say this.
33. Amanda O'Niell – Little Witch Academia
Genres: Adventure, Comedy, Fantasy
Episode: 25
The name's Amanda." Considering the two of us are both rebels, I think we'll be friends.

Amanda O'Niell
Amanda likes to call herself Rebel. She would befriend anyone who was rebellious. This funny anime is interesting to watch. And the best part is that Amanda thinks she's a rebel when she's not.
34. Tomoya Okazaki – Clannad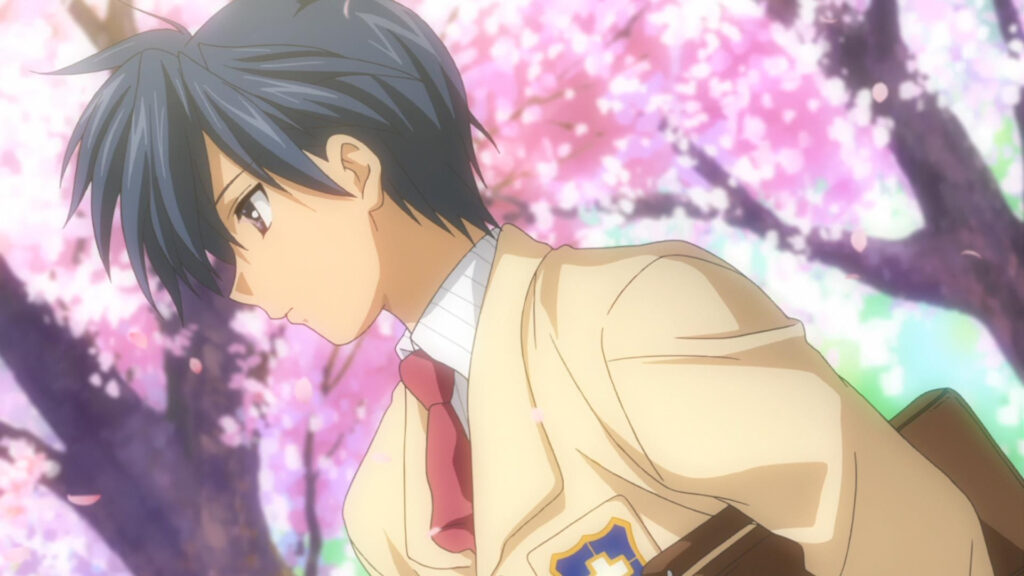 Genres: Drama, Romance, Supernatural
Episodes: 23
I couldn't help laughing the moment I saw him. Actually, I think that was the first time I laughed since I came to that school. He might have looked stupid, but it was the kind of stupid I wanted in on.

Tomoya Okazaki
Tomoya Okazaki is sarcastic. And he's talking about his best friend in the above quote. When he saw Sunohara, whose face was covered in bruises, it made him laugh.
35. Tenya Iida – My Hero Academia
Genre: Action
Episodes: 117
What a low blow! You fiend of a child! A punch to the scrotum is unforgivable!

Tenya Iida
Tenya Iida is one of the most decent characters in MHA, so hearing him pronounce the word 'scrotum' is enough to make viewers laugh out loud.
36. Anya Forger – Spy x Family
Genres: Action, Comedy
Episodes: 12
The people look like grabage.

Anya Forger
Anya Forger, easily the most beloved character in the Spy x Family, Anya, in a peaceful scene, spits this out of nowhere.
When Loid asks her where she learned from, her reply makes it even funnier. She replies that she learned it from anime!
37. Lina Inverse – Slayers
Genres: Adventure, Comedy, Fantasy
Episodes: 26
Don't tell me he wants to conquer the world? Can't he come up with something more original?

Lina Inverse
Despite being a magical genius, Lina just exposed the whole shonen or isekai plot. Slayers is a funny anime to watch when you are feeling down.
38. Happy – Fairy Tail
Genres: Action, Adventure, Fantasy
Episodes: 102
I trained and… and now I don't always eat fish right away!

Happy
Natsu's biggest supporter and source of transportation is Happy, the talking blue cat with wings. Happy claimed that he had trained but that his training had been limited to fish fixation discipline.
Considering Happy's a cat, it would make more sense if he was trained for fish fixation.
39. Natsu – Fairy Tail
Genres: Action, Adventure, Fantasy
Episodes: 102
I Need Stuff To Break. I Did All That Training To Get Stronger, And For What?!

Natsu
Natsu, the protagonist of Fairy Tail, has a bad habit of trashing everything. We used to think he broke things accidentally, but now we know he does this on purpose.
Your average main character from Shonen anime when he gets a power-up or a training arc.
40. Utano Onee-san – Uramichi Oniisan
Genres: Comedy, Slice of Life
Episodes: 13
When crouching down, he totally looks like a roach.

Utano Onee-san
Uramichi Onii san is a really funny anime. While shooting for an episode, one of the characters, Iketeru Daga, starts crouching down because he can't use scissors.
While he's crouching, he's wearing a longhorn beetle outfit. That's when Utano states this.
41. Erza Scarlet – Fairy Tail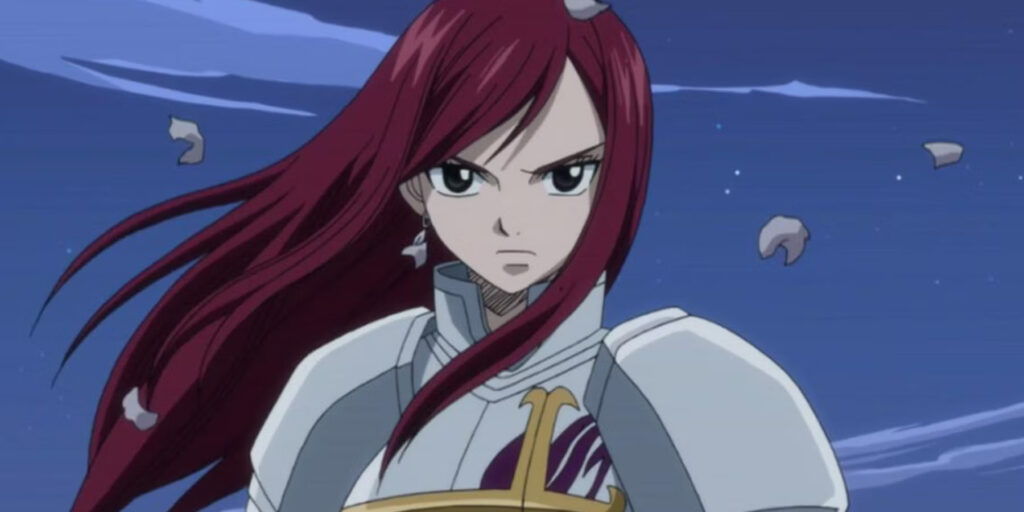 Genres: Action, Adventure, Fantasy
Episodes: 102
Good for you, dog-like guy!

Erza Scarlet
Erza was watching Lamia Scale's Toby fight Kurohebi during the Grand Magic Games and became tearful when Toby finally discovered his long-lost sock.
"Good for you, dog-like guy!" she said, despite not knowing his name and being moved to tears by the wonderful reunion.
42. Jiraya – Naruto Shippuden
Genres: Action, Adventure, Fantasy
Episodes: 500
I'm not a pervert… I'm a super pervert!

Jiraya
Who wants to declare themselves a pervert with pride? Jiraya, to be precise. Jiraya said he would only train Naruto if he remained with him and used his sexy jutsu, prompting Naruto to call him a pervert.
43. Aquarius – Fairy Tail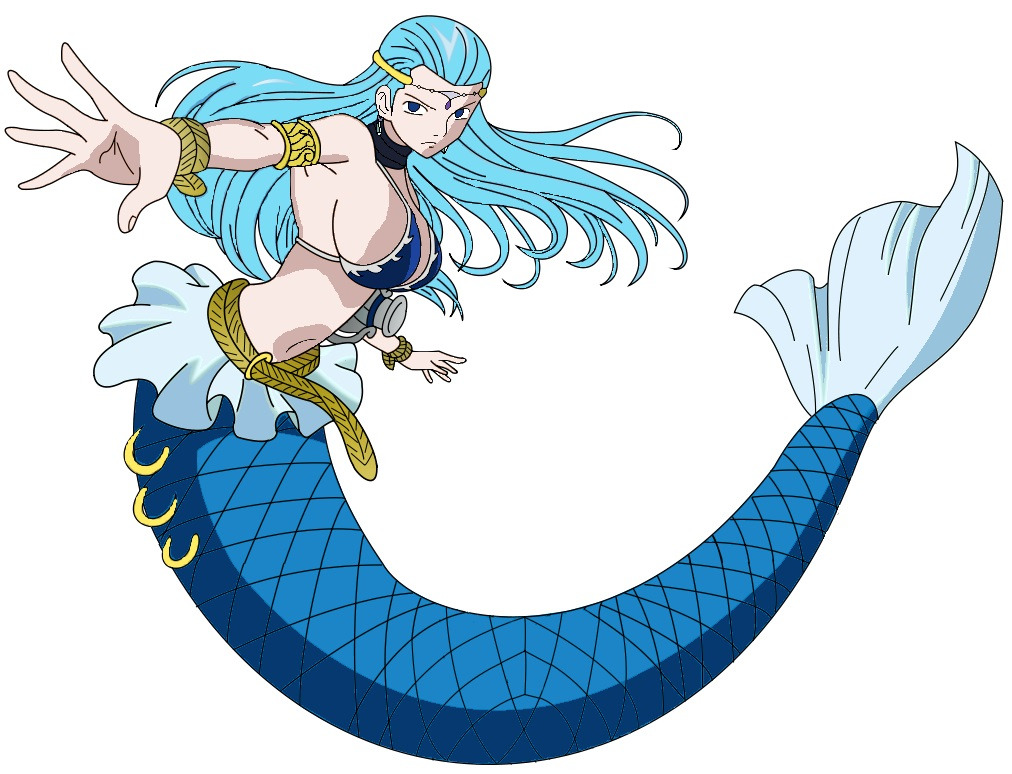 Genres: Action, Adventure, Fantasy
Episodes: 102
Do not call me for a while. I will be on vacation for a week with my boyfriend. With my boyfriend.

Aquarius
Lucy's key held the key to Aquarius, one of the numerous celestial spirits. Lucy had never had a boyfriend. Thus her repeated reference to her boyfriend was a personal jab at Lucy.
44. Juvia – Fairy Tail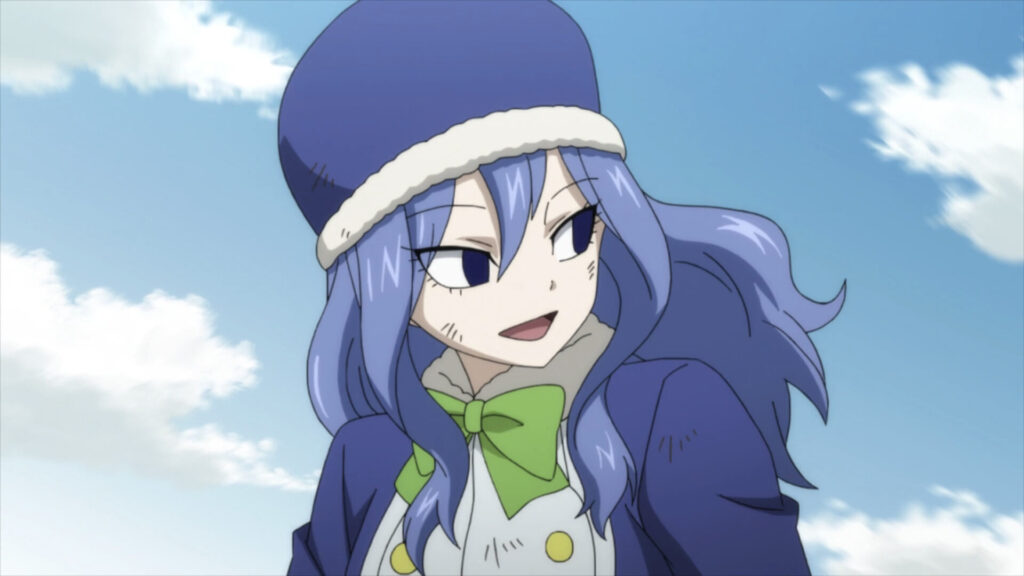 Genres: Action, Adventure, Fantasy
Episodes: 102
It's The Anniversary Of The First Time Gray-Sama And Juvia Met, 413 Days Ago.

Juvia
Juvia used to be gloomy, but she became a much happier and funnier girl after meeting Gray. For their "anniversary," she decided to do something unique, although knowing each other for 413 days had nothing special.
45. Hideaki Sorachi – Gintama
Genres: Action, Comedy, Sci-Fi
Episodes: 201
Listen up! Let's say you drink too much strawberry milk, and have to use the bathroom in the middle of the night, but it's cold outside your bed. You don't want to get up, but the urge to urinate is just too strong! so you make up your mind to go! You run to the bathroom, stand in front of the toilet, and let loose! and you think that all your life has led to this moment! But then you realize. It isn't the bathroom! You're still in bed! That feeling of lukewarm wetness spreads like wildfire! But you don't stop! You can't stop! That's what I'm talking about! That's the truth of the strawberry milk! Do you get it?

Hideaki Sorachi
Gintama will make you ponder what you're viewing. There are a lot of strange moments in it, but you can't help but watch it. Gintoki uses a strawberry milkshake as an example, but this quote is funny and deep at the same time.
46. Onizuka Eikichi – Great Teacher Onizuka
Genres: Comedy
Episodes: 38
Someone! Suck the poison out! …Fuyutsuki-chan! I beg you! Suck it out quickly!

Onizuka Eikichi
In retaliation for messing up the room arrangements, one of Onizuka's students, Kazaki, smuggled a snake into his shorts.
The snake bites Onizuka's genitals, begging for assistance in sucking out the venom. Why would anyone else suck the poison out of their genitals?
47. Uramichi Onisan – Uramichi Oniisan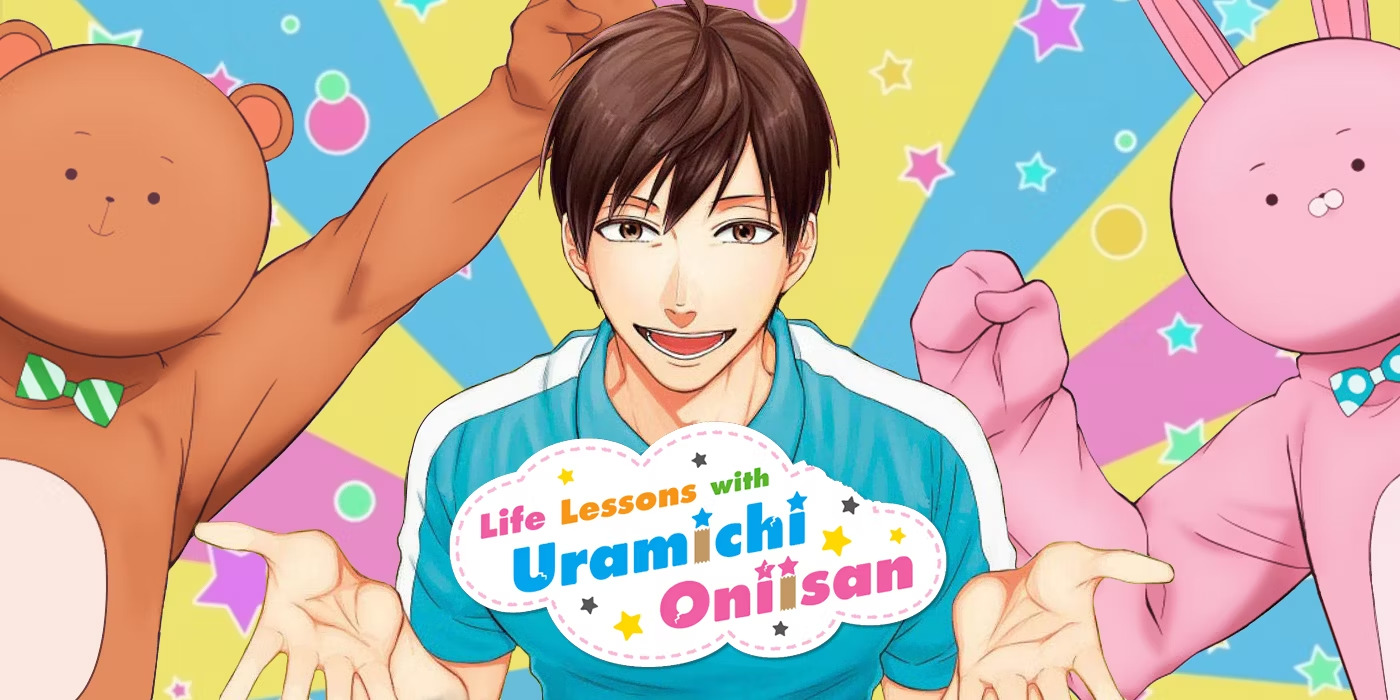 Genres: Comedy, Slice of Life
Episodes: 13
Just because a single guy guzzles down cheap sake while watching late-night boring dramas every night, you shouldn't assume that he's unhappy.

Uramichi Onisan
In their naivety, children may believe that having a family is a sign of a happy adult, but this is not always the case.
When one of the kids realizes the unfortunate instructor is older than their father, Uramichi says something like this.
48. Son Goku – Dragon Ball Z
Genres: Action, Adventure, Comedy, Fantasy
Episodes: 291
Why do women have butts on their chest?

Son Goku
Goku referring to breasts as butts is funny on its own. We know Goku is foolish, but this statement tops everything.
49. Furukawa Nagisa – Clannad: After Story
Genres: Drama, Romance, Supernatural
Episodes: 24
We had sex and sex makes babies!!!

Furukawa Nagisa
Clannad: After Story covers Nagisa and Tomoya's love, their ever-changing world as a newlywed couple, and more.
When Akio and Tomoya heard noises from the bathroom, they were arguing. Nagisa should be pregnant by now, Akio teases Tomoya. Nagisa yelled this.
50. Rintaro Okabe – Steins;Gate
Genres: Drama, Sci-Fi, Suspense
Episodes: 24
Hey Mister! I am mad scientist!  It's so coooooooooool! Son of a b*tch!

Rintaro Okabe
Rintaro Okabe believes he needs to speak English to be understood. He uses some of the most terrible English he can think of.