American characters are quite common in anime and manga alike- so much that it is rare to see one where America is at least not referenced to. Even so, the construction of American anime characters is very interesting, letting viewers know what Japan thinks of America.
Japan and America, the easiest connection you can make between these countries is not a happy one.
However, Japanese media seems to have embraced the American way of life in peculiar manners- using glorification, parody, and ridicule in equal measures.
Without further ado, let's jump into this quirky mix of characters- all of whom share the same characteristic; they are murican.
1. America
Anime: Hetalia Axis Powers
Hetalia Axis Powers is a very weird parody of a show that takes the genre of revisionist history to absolutely absurd levels.
Countries are personified, their records traced (from childhood to adulthood), and the particular stereotypes attached to these countries are grossly exaggerated. But it is one of the funniest shows out there, so who's complaining?
As you might have guessed, America is the personification of the United States of America. He is blonde, fair-skinned, and has blue eyes and a loud mouth.
And just as the rest of the world perceives the country, America is brash, bossy, eats many cheeseburgers, gets into everyone's business, and always says, "I am the hero!".
He is a walking stereotype. But he does have a good side- he leads the Allies against the Axis powers. And he does seem to genuinely care for his friends, though he is mostly overbearing.
2. Ash Lynx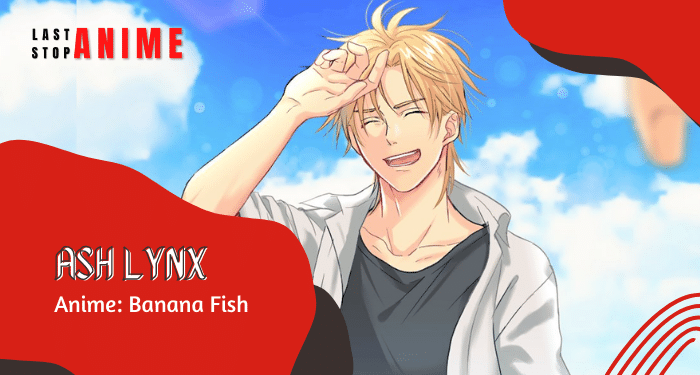 Soon after Banana Fish was released in 2018, Ash Lynx became one of the most talked-about characters in all anime. And it's easy to understand why.
Modeled after the late actor River Pheonix, Lynx was an attractive young man who became a street gang leader; and the heir to a crime syndicate.
He is portrayed as a very intelligent man, with an IQ of 200. He was also an expert marksman and fighter. But despite being a highly impressive individual, Ash Lynx is a tragic character.
His tragedy inspires his need to overcome his trauma, aspire for freedom from his oppressors, and the need to establish his own identity in the world- much like the young US on the threshold of independence.
3. Joseph Joestar
Anime: JoJo's Bizarre Adventure
Jonathan Joestar's grandson, Joseph Joestar, is probably one of the most well-received JoJo's and definitely a fan favorite.
This JoJo is just as bold as anyone might expect an American to be, but he's got a style that off-sets any dislike the audience might feel for him.
Joseph is a naturally gifted Ripple user with a special talent for foresight, allowing him to predict his enemies' moves from the beginning.
He even goes so far as to expect what his opponent will say next. And he doesn't shy away from boasting about his superiority.
Apart from being bold, heroic, and a show-off, this JoJo doesn't seem to have many uniquely American traits.
He's playful and loves pulling pranks. He hates working hard- even when his life is in danger. But all in all, he is as American as it gets.
4. Revy Rebecca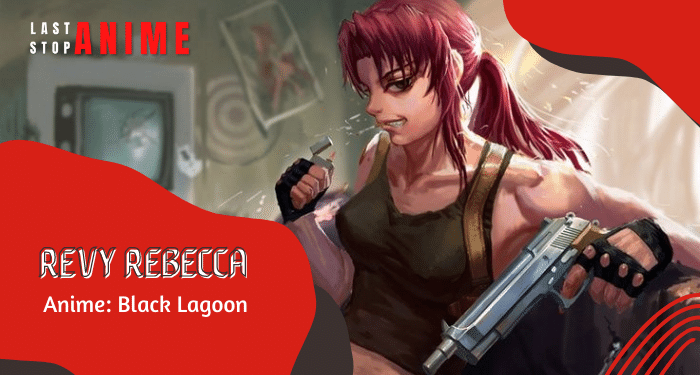 Revy Rebecca is one of the deadliest fighters in the Black Lagoon company. An expert in firearms, her talent in wielding double guns got her the nickname "Two Hands."
Her mobility is even more useful in combat- she has an uncanny ability to dodge bullets.
Born as Rebecca Lee, Revy is a Chinese-American raised by a single, alcoholic and abusive father. She has had a rough childhood, with plenty of run-ins with the police (especially the NYPD).
Her traumatic childhood fuels her aggression, sadism, and nihilistic worldview- she truly believes that life has no meaning.
Even so, she is not a dark character- she has a certain air of cynicism and sarcasm that makes her likable. But then again, she is loud, rude, and somewhat of a racist- not to mention trigger-happy and bloodthirsty.
Revy's childhood is similar to many destitute migrants in the US- and the psychological issues she has faced make her somewhat tragic.
But say that to her face, and you might get stabbed, shot, or probably both.
5. Naomi Misora
Death Note is filled with sequences that are unpredictable and mind-bending. There is no true way to know what's going to happen next, which made the show such a great watch.
One such tension-filled and a suspenseful arc is centered around Light Yagami's interactions with ex-FBI agent Naomi Misora.
Misora was engaged to Raye Penber- an FBI agent who was tasked with helping the Task Force formed to apprehend Kira.
He is killed by Light after being forced to reveal that he is an FBI agent. Misora then decides to join the Task Force to help with the investigation.
Described as highly intelligent with a rare understanding of investigation- Misora is more or less on the path to avenging her beloved. However, her foe proved to be Light Yagami.
The saddest part about Misora's situation was that she learns that Yagami is Kira- but by then, it was too late, and he had already written down her name in the Death Note.
6. Patricia Martin
If there is one character on this list, all of us might connect with the most- it has to be Patricia Martin. Nicknamed Patty, she is a hardcore Otaku– she loves reading manga and watching anime.
What's more, any Japanese she picks up is from this reading and watching- just like many of us.
Her favorite genre happens to be yaoi, or boy-on-boy, manga stories- leading to many situations where she ends up saying inappropriate things.
Her devotion to manga and anime culture is so much that she works at a cosplay café- playing Mikuru Asahina from the anime series "The Melancholy of Haruhi Suzumiya."
Patricia Martin is quite a bubbly character- who has a knack for getting into odd situations where she forgets her Otaku Japanese.
What's more…she was the mastermind behind the show's viral and weirdly addictive opening song- "Motteke! Sailor Fuku".
7. Alexandra Garcia
Anime: Kuroko's Basketball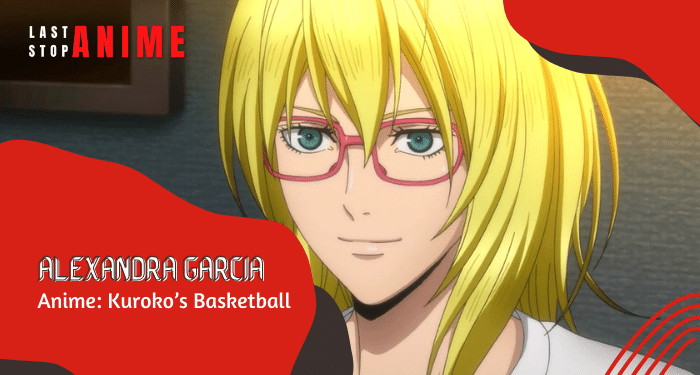 Who knows basketball better than the Americans?
Alexandra Garcia used to be a pro-basketball player. A college champion, having played at tournaments a part of UCLA's (the University of California in Los Angeles) basketball team, she was talented enough to get drafted and make the team in the WNBA.
However, she is forced to quit the big leagues and get out of the game due to an unspecified illness.
She leads a troubled life- resorting to playing betting games. That changes when she meets the show's protagonists- Taiga Kagami and Tatsuya Himuro- who ask her to train them.
Garcia is very clever and cunning. She is a basketball expert- and has considerable knowledge about basketball tactics and techniques.
She is also an excellent coach because she is a natural at seeing someone's strengths in the sport.
As a trainer, Garcia is sometimes very intimidating- but more often than not, she is carefree and flirtatious.
Her flirty behavior even extends to her students- who have been kissed by her multiple times.
8. Dan Eagleman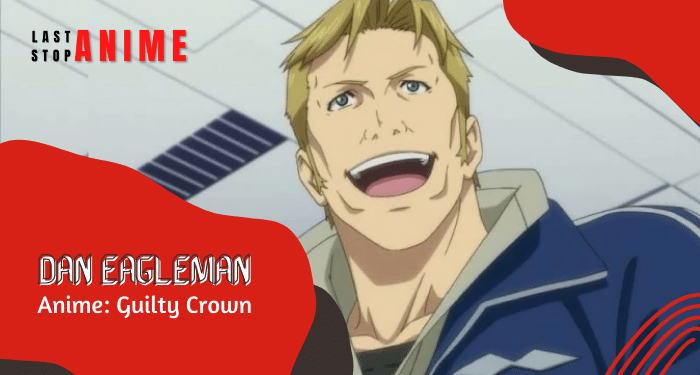 Imagine a football coach who is tasked with becoming an army general. That's exactly who Dan Eagleman is. He might be an enemy to the show's protagonists- but it is hard to hate the guy.
Eagleman is American in all sorts of ways- for starters, his name is Eagleman. He has a highly infectious persona- always ready to give a pep talk to his subordinate soldiers.
American chivalry is best personified through his bravery and steadfast belief that he is fighting for the good of humanity- even though he tends to come up with ridiculous schemes to that end.
Even though Dan Eagleman is a highly capable leader, he is somewhat unconventional.
He once turned Anti-Air Missile Vehicles sideways so the missiles could be launched straight rather than upwards.
He is also very wasteful of resources- a somewhat American stereotype.
9. Bandit Keith
Bandit Keith wears his American-ness on his sleeve. Or rather, on his head like a bandana.
Keith serves as a secondary antagonist in the series' Duelist Kingdom arc. Blonde and muscular, Bandit Keith used to be a champion in the world of U.S. Duel Monsters.
That changed when he was embarrassed at the Intercontinental Championship tournament in New York City by Pegasus- the series's main antagonist.
Even though he is a seasoned player, he wins most of his games only through cheating- hiding cards beneath his robe or under his hands.
Keith is loud, brash, overconfident, and American to the point that he hates sushi as much as he loves steak.
He is a tad too patriotic- his bandana is proof of that, and he tends to be rude, curse a lot and cheat even more.
10. Tina Foster
Tina Foster is not exactly American. Born to American parents, she spent most of her life in Japan- so much that she received a cultural shock experiencing the American way of life during her brief time at an American high school.
Even though she is more Japanese than most American anime characters, she is a bit ostracized in Japan too. And her tendency to grope women doesn't help.
Even so, she's out of touch with both worlds- not an American nor a Japanese, strung out in between.
Her identity crisis is not well explored in the anime series- only glimpses of it are visible in some sequences.
Tina Foster is one of the most popular American characters in anime- there is a certain faction of Ai Yori Aoshi fans who believe that she should have wound up with the show's male lead, Kaoru, instead of Aoi.
11. Roy Focker
Anime: Super Dimension Fortress Macross
Top Gun's Maverick has nothing on Roy Focker regarding being a fighter pilot.
This chain-smoking ladies' man is as good as a pilot can get. Initially a stunt pilot, Focker rose to the ranks quickly owing to his natural talent- eventually leading his squadron- "The Skull Team."
Often considered manly, or as his squadron members describe him, a "man's man,"- Roy Focker is brave, capable, and strong.
He is an effective leader and brilliant tactician whose team rarely leaves a mission unfinished.
Roy would go on to train the series protagonist Hikaru Ichijyo to become a pilot- becoming a mentor and inspiration for him.
12. Susanna Hopkins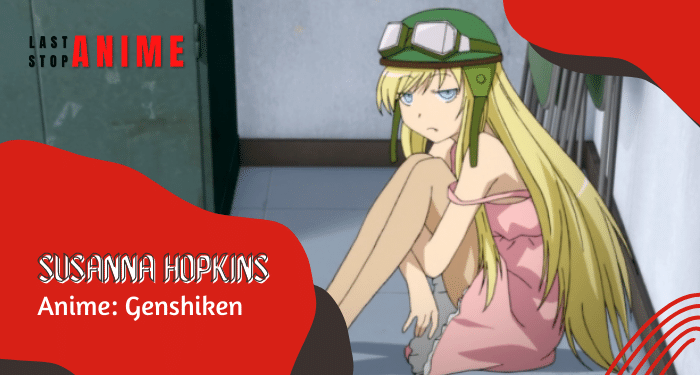 Patricia Martin might be the otaku we want to be, but Susanna Hopkins is what we all are in reality. Like Patty, Susanna is blond, blue-eyed, and a hardcore weeb.
But unlike her, she has little to no knowledge of Japanese. She can only quote from specific (yaoi) anime and manga- leading to inappropriate situations where what she says makes no sense.
Even as the series progressed and she got a better hold on Japanese, she preferred quoting anime and manga.
Susanna goes to the same school the other characters from Genshiken go to. She has a penchant for the unpredictability that tends to make her friends wary of her.
At one moment, she would be super engrossed in a manga comic in the corner of a room, and the next, she would be pouncing on someone.
13. John Omaha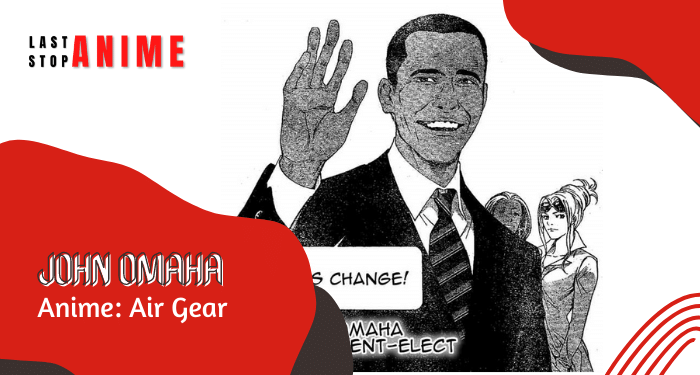 Japan has a weird relationship with the United States- sometimes idolizing the country, but mostly just poking fun at them.
Even more weird is Japan's obsession with former President Barack Obama. He has been depicted in various anime and manga, but maybe the most famous iteration is from the manga series Air Gear.
This Obama is named John Omaha (no points for creative naming there), and he looks exactly like the ex-President.
He is even shown to be a capable fighter- fending off enemies with a rifle.
Other versions of Obama include one half-Obama half-Will Smith in Gintama, a mustached one in Osomatsu-san, and yet another who almost got assassinated by an ice-cream cone bomb in Youkai Watch.
Another president who has caught the fancy of the Japanese is Donald Trump- an unconfirmed version of him was parodied in Gate. And he was evil, this one.
14. Jack King
Anime: Shin Getter Robo vs. Neo Getter Robo
How can this list be complete without including at least one cowboy? Jack King is even better than a horse-riding cowboy; he's a Mecha robot riding one.
He controls the main body of the robot Texas Mack along with his sister Mary King. An expert pilot, he is rather prideful- boasting of his victories before being humbled by the Getter Team.
What's interesting about King is the way he speaks. His English is perfect, with a thick American accent, but he mixes it with badly-pronounced Japanese.
Even so, he seems to gain the ability to speak perfectly fine Japanese when alone with his sister.
15. Barnaby Brooks Jr.
One half of the hero team Tiger and Bunny, Barnaby Brooks Jr., started as a rookie hero who prefers not to conceal his secret identity.
He is paired with the hero Wild Tiger. Unlike his partner, who uses brute force, he prefers to use strategy and planning to gain the upper hand over his enemies.
His enemies feared him for his effectiveness- almost as much as the ladies love him.
He had a tragic childhood, having lost his parents in an accident. However, he still manages to get to the top, gaining the respect of the public and his fellow heroes alike.