Anime have all kinds of characters. Some are romantic, some are full of action, some are emotional, while some are cold. Some are cool, some are hot, some are plain boring, while some are full of humor and fun. Funny anime characters are the lifeline of any story, be it action, adventure or any genre of anime.
With all the action and terror that goes on in fast-paced shounen animes, it is only fair to provide the audience with some intervals and breaks through some fun and entertainment without crossing the line and becoming creepy or ruining the plots and mood.
Here we have listed below some of the funniest anime characters that never fail to make us laugh.
21. ATSUKO KAGARI
Anime: Little Witch Academia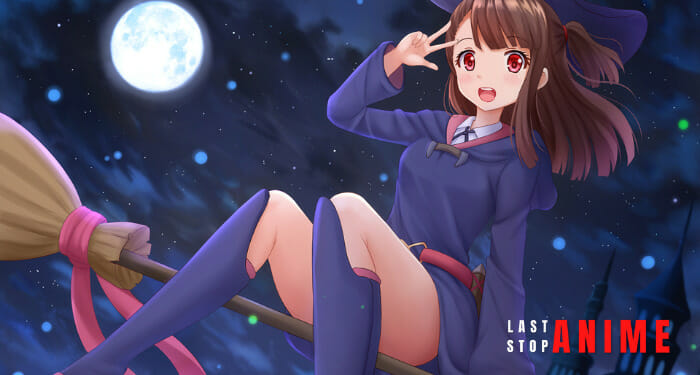 If you are looking for cheerful humor that will lighten up your mood, this can be your go-to show very well.
The plot of this hilarious series circumlocutes around the high-spirited, charismatic, and highly impulsive Atsuko "Akko" Kagari, who enrolled at Luna Nova Magical Academy.
However, belonging to a non-magical background, her struggles to fit in and use magic are showcased extensively, bringing in the show's fun and humor.
20. OSOMATSU SAN
In the comedy series, Mr. Osomatsu envelopes the everyday lives of the sextuplets and their attempts to cause havoc and mischief delivered with cheerful humor.
The tedious tasks ranging from trying to pick up girlfriends to finding the perfect job, the daily jobs of the Matsuno brothers never feel dull as they are comprised of all sorts of crazy, fun, hilarious, and downright bizarre adventures.
However, being sextuplets also have its drawbacks which are highlighted as they desperately search for a way to improve their social standing.
19. CHIYO SAKURA
Anime: Monthly Girls' Nozaki-kun
Monthly Girls' Nozaki-kun, yet another anime series focused on high school drama, focuses on the high school student Chiyo Sakura, as the protagonist who goes to certain measures to confess to her schoolmate crush, Umetarou Nozaki, who keeps on mistaking her intents and desires.
18. TADAKUNI, HIDENORI AND YOSHITAKE
Anime: Daily Lives of High School Boys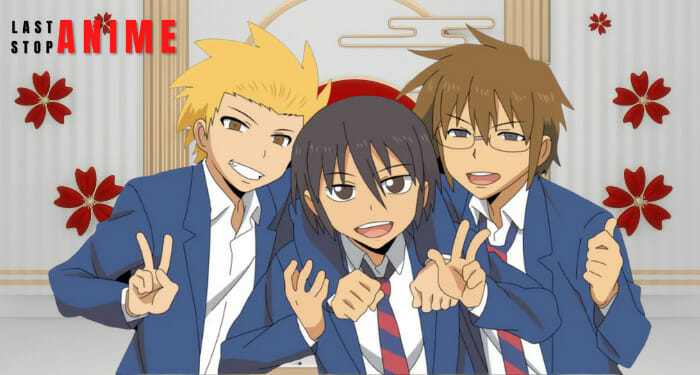 Daily lives of high school boys is a hilarious anime that covers the lives of the three guys of Sanada North Boys High School.
The story portrays the everyday lives of these boys, where they have to deal with alienated beings ranging from gigantic robots, intense drama, and romantic scenarios in their inventive universe.
However, juxtaposing their dreams, in reality, they are just normal ordinary kids living an ordinary life with their extraordinary role-playing and skits. This show is comedic gold and a must-watch.
17. MR SATAN
Mr. Satan or Hercule Satan is a character in one of the most famous manga and anime, Dragon Ball Z. Widely regarded as the most potent man alive and a celebrity hero worldwide.
Even though he often views himself as a rarified and ferocious martial artist, but in reality, he is just a cowardly man who always hides during battle.
There is a hairline between being funny and being annoying; however, the majority of fans found his character as certainly hilarious.
16. SASHA BLOUSE
Sasha Blouse, a member of the survey corps, is a friendly, fun-loving girl with a ravenous appetite which became extremely evident after the potato incident, which earned her the nickname of potato girl.
Although she is often considered rather simple-minded and eccentric, her gut feeling and hearing skills are very sharp and reliable compared to no one.
Sasha, a minor character in the anime Attack on Titans, is surprisingly courageous and considered a wise judge of circumstances and danger.
With all the action and terror contained in the fast-paced anime Attack on Titan, Sasha can always be relied on to provide some funny moments, relief, and comfort to the audience.
15. SHIGEO KAGEYAMA
Mob psycho is an anime series that revolves around a psychic school boy, SHIGEO KAGEYAMA, or often referred to as Mob, trying to keep his constantly growing power under control and dealing with all the trouble that it might cause while trying to lead a normal life.
Mob attempts to juggle school life and his job as an exorcist, however, his emotions become highly unstable as opposing groups of spirits, psychics and con-artists trying to play tricks on him.
14. KAZUMA SATOU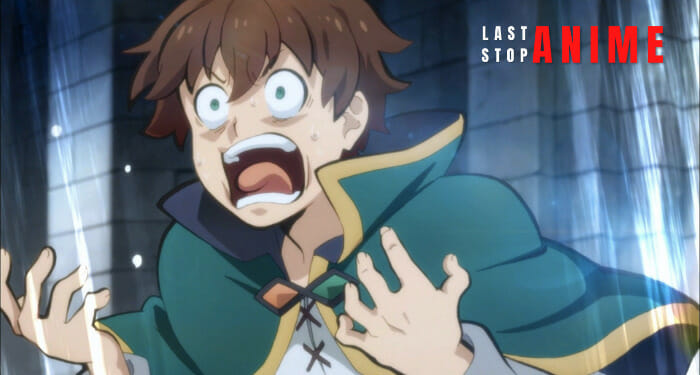 Kazuma is consistently sarcastic, cynical, and blunt throughout the series, especially when his teammates are on the receiving end. Finding a more relatable character than he would be backbreaking.
His ability to complain about anything and everything is highly admirable and hilarious at the same time. His special technique of stealing girls' underpants is funny and amazing at the same time.
Among many characters in the anime, Kazuma is one of the funniest anime characters.
13. SAIKI KUSUO
Anime: The Disastrous life of Saiki K
Saiki Kusuo, the protagonist of the manga and anime series, The Disastrous Life of Saiki k, is a powerful psychic who hates being the center of attraction yet is surrounded by colorful characters who always find a way to remove him from his everyday mundane life.
All the misery caused to him from gaining all the attention as a psychic, his primary desire is to have a normal life with plain and average stuff and nothing more.
As the main character, the story is nearly driven by his narrative; Kusuo is a fully rounded character that changes over the course of the series.
He can undoubtedly be regarded as the most entertaining and funniest character of the show, chiefly owing to his earnest, over-top reactions to the things occurring to him, even if the jokes were mostly on him.
12. TATSU
Anime: Gokushufudou: The way of the house husband
Gokushufudou: the way of the house husband revolves around the ex-gangster, also referred to as the "Immortal Dragon," who gives up his previously dangerous life to become a stay-at-home husband for his wife, Miku.
His attempts to achieve the tasks of his ordinary life as the househusband while using the ex yakuza-esque language for Normal situations often make something innocent and mundane appear sinister.
Tatsu is also portrayed as somewhat paranoid due to his bloody past leading to hilarity, which was also evident in the scene where he and Miku attempt to buy a car.
Tatsu is extremely concerned for the people in his life and often goes the extra step for them, not caring about the consequences.
11. MAEDA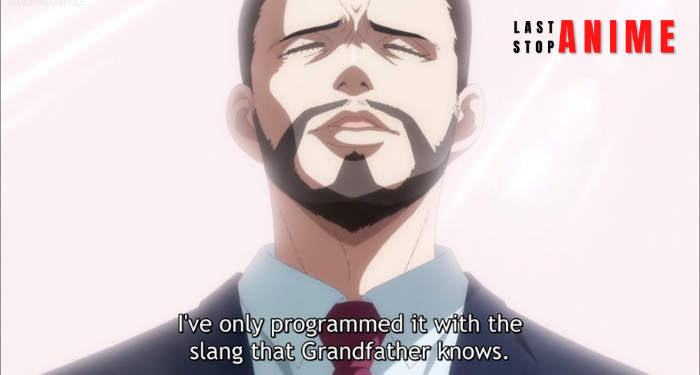 "A family friendly gem," Asobi Asobase revolves around the trappings of innocent schoolgirls and deals with vaious plots and twists.
One of the recurring characters of the anime, Asobi Asobase, the slice of life series, is Maeda, who plays the Hanako's butler and expresses his deep gratitude towards the family for taking him in.
His influence on Hanako, the show's main character, is evident from her childhood to her teenage years when she sees him as her idol and friend.
10. KAKASHI HATAKE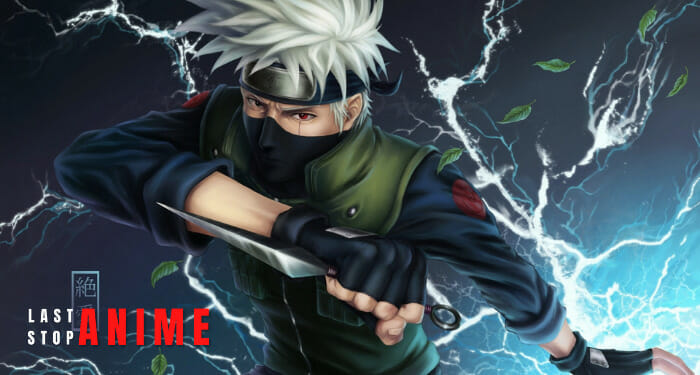 Kakashi Hatake, the prodigy of the white fang, the sensei of team 7 comprising the essential main characters of the show Naruto, Sasuke, and Sakura, can undoubtedly be considered one of Konoha's strongest shinobi, and which led him to earn recognition on sight by various high-level ninjas.
However, "Icha Icha Paradise," the novel that he can always be seen reading, potrays his pervert side as well.
Although he is portrayed as one of the most powerful characters in the show, his delivery, expressions, and ability to have fun make him even more charismatic.
He is initially portrayed as a detached and apathetic character, but as the series progresses, so does his character development as his loyalty to his friends and students becomes increasingly apparent.
Throughout the series, his devastating past has been deeply explored, which renders the audience much prospect to connect and sympathize with him.
9. RYOTSU KANKICHI
Anime: KochiKame: Tokyo Beat Cops
Japanese comedy manga series, KochiKame: Tokyo Beat Cops revolves around the daily life of Ryotsu along with his friends, workmates, boss, neighbors, and all the people you can think of, and at the same time, it also potrays some of the deeper moments in his life.
The show portrays Ryotsu Kankichi as a lazy, ugly, rough, mannerless, greedy but sweet-at-heart police officer working at Kameari police station.
KochiKame is in every way an incredibly funny anime, and Ryotsu is the heart of this anime; he is one of the most funny anime characters of all time.
8. NATSU DRAGNEEL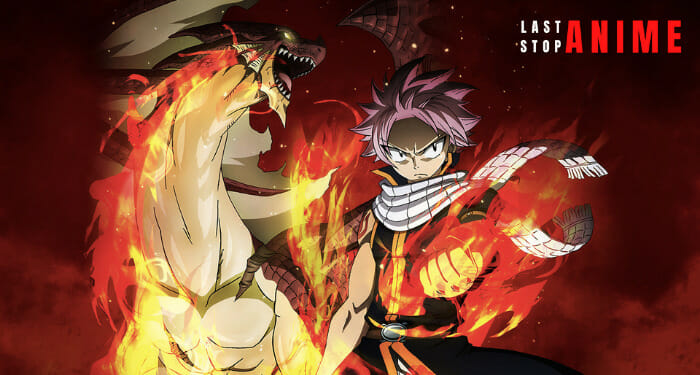 Although extremely carefree and reckless in nature, the highly charming main character of the extremely underrated anime series Fairy Tail, Natsu Dragneel, has a great sense of loyalty and passion towards his companions.
He is straightforward and often relies on hand on methods to tackle circumstances.
With all the ongoing action and rivalries in the series, cheerful humor and fun are strung together to deliver a perfect dosage of entertainment delivered in adequate amounts and intervals.
7. JIRAIYA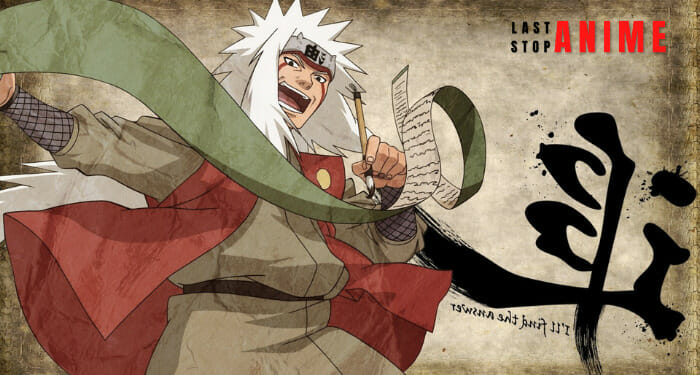 Jiraiya, the pervy sage or the perverted hermit, one of Konohagakure's Sannin and famed for stupendous ninja skills, never failed to charm the viewers with his persona, talent, and expertise.
He is generally light-hearted and gregarious, making jokes at his own expense and making a loud laugh.
His perverted side is evident from his habit of trying to witness naked women while bathing in the public pool.
However, he can not be referred to as the character who is just in the series to add a comedic relief.
He never missed an opportunity to show off his skills and be flashy with his entrance and intros when entering combat.
6. ZENITSU AGATSUMA
A member of the Demon Slayer Corps, Zenitsu Agatsuma, can often be found in a constant state of terror and always cries and attempts to run away at even the slightest chance of danger.
He claims that he is utterly useless as a Demon Slayer and wants to lead a life that would be suitable for an average man that involves no vexes and dangers.
However, despite his weaknesses, Zenitsu still wishes and, at times, even attempts to live up to the expectations set up by others for him and gives his best when required of him.
This show is straight-up depressing at times, and it even had a messed up initiation, so to provide some breaks in between, the presence of a funny and cool character like Zenitsu is a must for keeping the mood and aura light and cool.
5: NARUTO UZUMAKI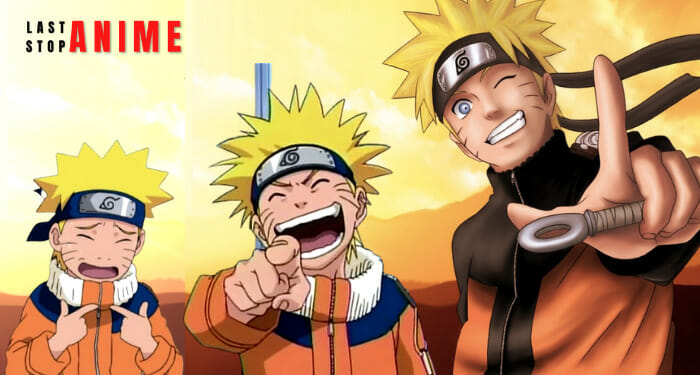 Naruto is a charismatic character with a boisterous, exuberant, and unorthodox personality.
Owing to his roughness as a cob of a past and being an orphan since infancy, and being the jinchuriki of the nine tails, multifarious hate comments and acts were thrown at him by his village people leading him to have a disastrous life as a kid.
Despite the criticism they throw at him, Naruto is evident to have a personality that works well in attracting people, hence instilling a sense of loyalty and friendship through acts of genuine kindness that is certain to change a person's view of the world and hence resulting in the building of meaningful relationships that he lacked in his life priorly.
Naruto deeply cherishes these bonds and often goes to great lengths to protect them, even if that means sacrificing himself in the process.
Naruto is funny and hardworking. His special technique includes turning into a naked girl and tricking people into falling for his transformation as a girl.
4. KORO SENSEI
Anime: Assassination Classroom
Having been raised in an environment filled with hardships and betrayal, he took it upon himself to be the assassin of the whole planet Earth. Koro-sensei is the Homeroom teacher of class 3-E of the Kunugigaoka Junior High School.
He deeply cares for his students' emotional and physical well-being and loses his temper only when they are put in danger, even by themselves.
He is capable of switching his emotions from silly and childish to serious in a flash, and both of his traits are very smoothly blended throughout the series.
3. GINTOKI SAKATA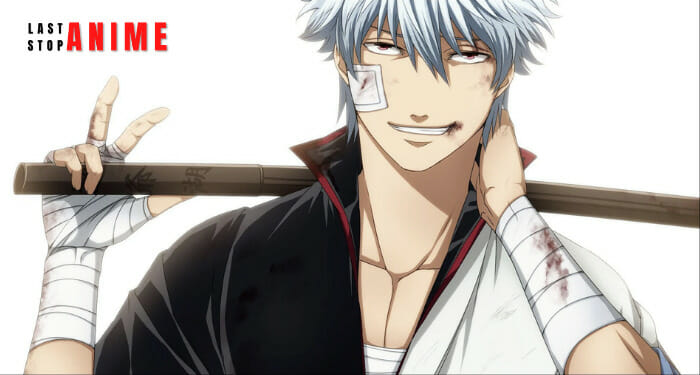 Just the facial expressions of this man are more than enough to secure a spot for him on this list of funny anime characters. There's certainly no human emotion that cannot be conveyed through Gintoki's pictures.
Gintoki Sakata, the main protagonist of the Gintama series, the founder and president of the Yorozuya, and a highly-skilled samurai, is sarcastic and unattached.
However, his value for connections can be observed throughout the series, and different facets of his personality are reflected in different situations.
In addition to that, his obsession with breaking the fourth wall is evident in almost every episode, and his love for strawberry milk.
His laziness can very well be highlighted by the smug look on his face and the dumb expressions that he mostly wears. He has a striking liking for joking, enjoying, being passionate and arguing over dumb issues.
2. MONKEY D LUFFY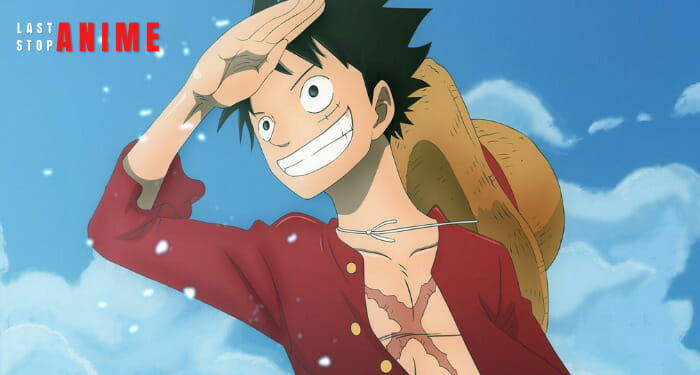 The charismatic and fairly high spirited main character of the anime, One Piece, whose end we are patiently waiting and dreading for.
Monkey D Luffy or universally referred to as "Straw Hat Luffy," is set on pursuing his dream to discover the One Piece and acquire the title of "The Pirate King."
With his warm personality and charisma, Luffy has a penchant for attracting followers and has been named the Straw Hat Grand Fleet leader even though he unwillingly and deeply cares for his crew without enforcing any laws and rules on them.
Although extremely lengthy, this anime is, without a second thought, extremely famous among the audience and somehow keeps attracting more and more owing to its perfect hero, plotline, humor, and action.
Everything Luffy does is funny in its own way; be it imitating his crew members or his cluelessness in most serious situations, he never fails to make us laugh.
1. SAITAMA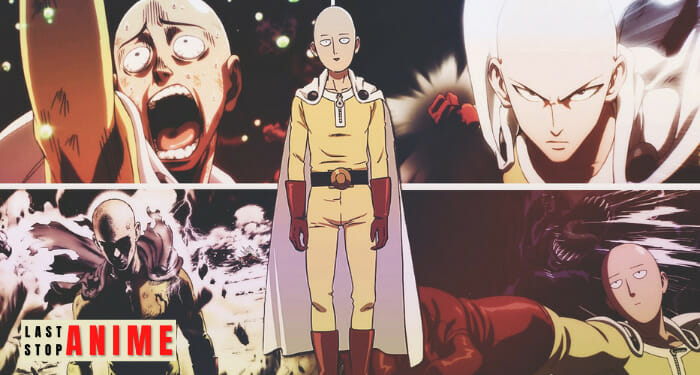 Do you remember the saying, "bald people are like wolves in sheep's clothing"? Yes! They were talking about none other than "Saitama".
Saitama is the protagonist of one of the most famous anime, One punch man. He is one of those characters that are hilarious without even putting any extra effort to be that way.
The fact that his strength and power are so ethereal and magnificent that no opposing character or villain is capable of causing him any harm which makes him live in a state of existential crisis, which is also self-imposed and in constant dire to fulfill his upcoming bills, which makes him quite a relatable characters if we leave out the part, where he is super powerful.
Saitama, without a doubt, tops the list of the funniest anime characters without even actually trying to be funny.