The main characters of this article will include Zenitsu and Kaigaku. Their duel is yet to be seen within the Demon Slayer anime. However, it has been in the Manga. To prepare for the show, we will determine if Zenitsu is more powerful than Kaigaku.
While he acts like an oaf, Zenitsu is very proficient and has been trained effectively, which is the reason Zenitsu is stronger than Kaigaku.
It was also demonstrated through the Manga, in which Zenitsu and Kaigaku fought. The battle resulted in the following: Zenitsu beat Kaigaku, beheaded him, and killed Kaigaku for good.
After you've got the brief version of the answer, this article will be broken down into three parts, the first two introducing these characters and their abilities.
At the end of the article, we'll give our final verdict and explain why Zenitsu is more powerful than Kaigaku and the real difference between their abilities and powers.
Zenitsu Vs Kaigaku: Who Wins And Why?
Zenitsu Agatsuma And His Power
Zenitsu Agatsuma is Demon Slayer who is a part of the Demon Slayer Corps.
He is Tanjiro Kamado's travel companion and one of the main characters of the Manga and anime, Kimetsu no Yaiba. He was a former student of Jigoro's.
Superhuman Hearing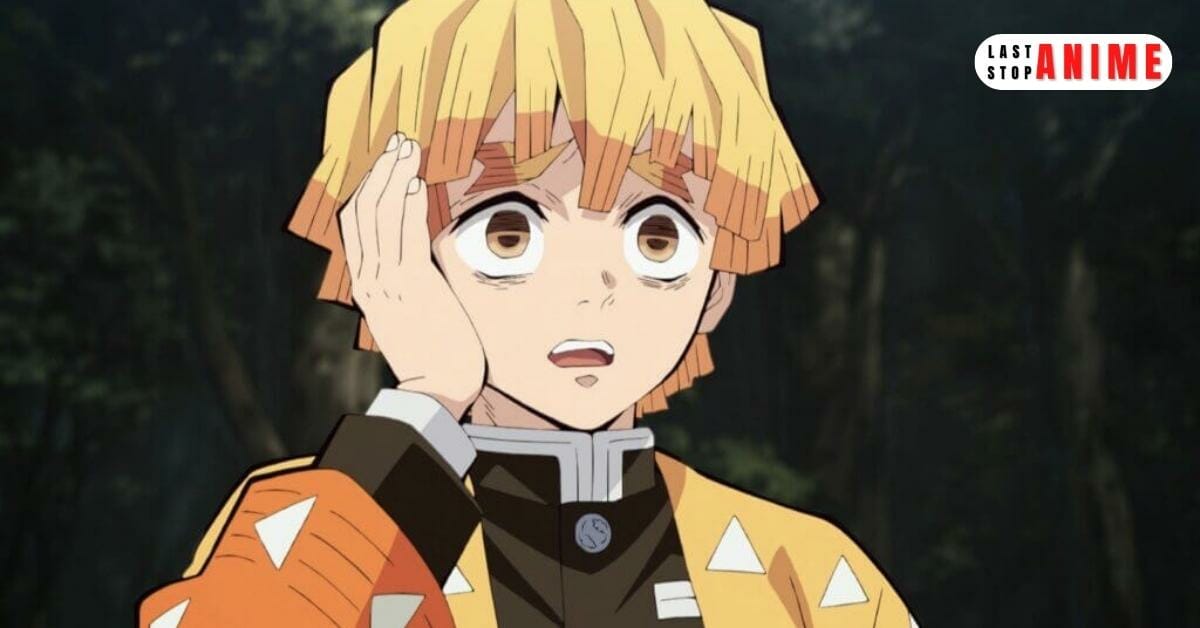 Zenitsu is a superhuman auditor and is able to spot danger even in the tiniest sounds.
Zenitsu is also able to detect the inner thoughts of others by using his senses to the maximum.
This ability can be used to locate demons by comparing the sounds produced by demons as well as those made by humans.
Unconscious Combat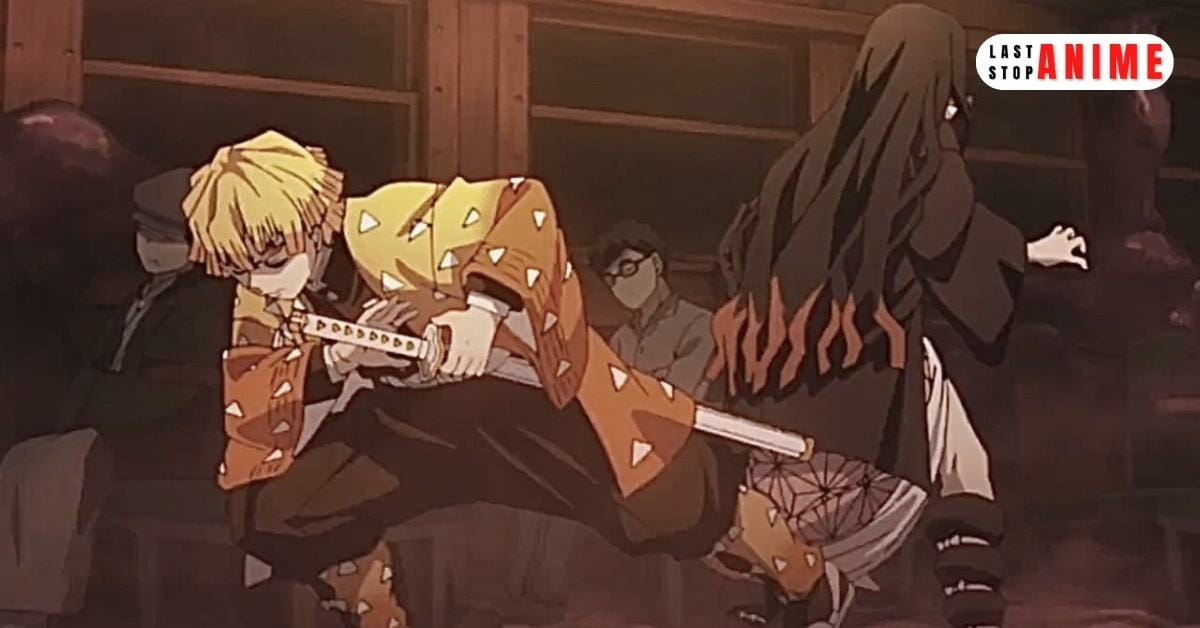 Zenitsu is at its most effective when he is asleep. If his life is in peril, his fear surpasses what his body can handle and makes him sleep, causing him to achieve his maximum potential.
While Zenitsu sleeps, he can wield the sword at an elite intensity based only on his instincts.
But as the story progresses, he develops his abilities and is brave and begins to rely less on his ability to do this. Eventually, he begins to display the same skills through self-awareness.
Breathing in Thunder
The technique was taught through the previous thunder Hashira, Jigoro Kuwajima. This technique boosts his power and agility to rival the level of the demon.
There are six moves; however, Zenitsu was able to master only one of them, the first one that forms the base for the rest. However, he was able to perfect it to the point that Zenitsu could take on several formidable demons.
Later, he develops the seventh move and then is able to defeat his eldest, who is now his Upper Moon Six of the Twelve Kizuki.
Also, If you want to check cool Zenitsu Figure, check out those cool models from Demon Slayer Shop; many different statues of him are available!
The types that are used in Thunder Breathing that were shown to be used include:
First Form: Thunderclap and Flash
The player sprints forward and engages their opponent with an astonishing speed. Zenitsu has perfected this technique to the point that it can be repeated repeatedly in rapid intervals. Zenitsu usually performs the move using his sixfold variation but has discovered an eightfold variation to sprint up to eight times. He can also use the technique simultaneously.
Seventh Form: Honoikazuchi no Kami
This stance was invented by Zenitsu on his own. Zenitsu is an animal-like dragon that releases flames and thunder. When combined with God Speed, this stance allowed him to take on his former trainer as well as Upper Moon Six Kaigaku. In the days before Kaigaku passed away, Zenitsu admitted that he invented the position himself, intending to fight alongside Kaigaku in the future.
Kaigaku and His Power
Kaigaku was one of the Twelve Kizuki who held the post as one of The Upper Moon Six, succeeding Daki an Gyutaro upon their deaths.
He was initially a demon hunter, a part of the Demon Slayer Corps, and a disciple of Jigoro Kuwajima and Zenitsu.
Improved Breathing Techniques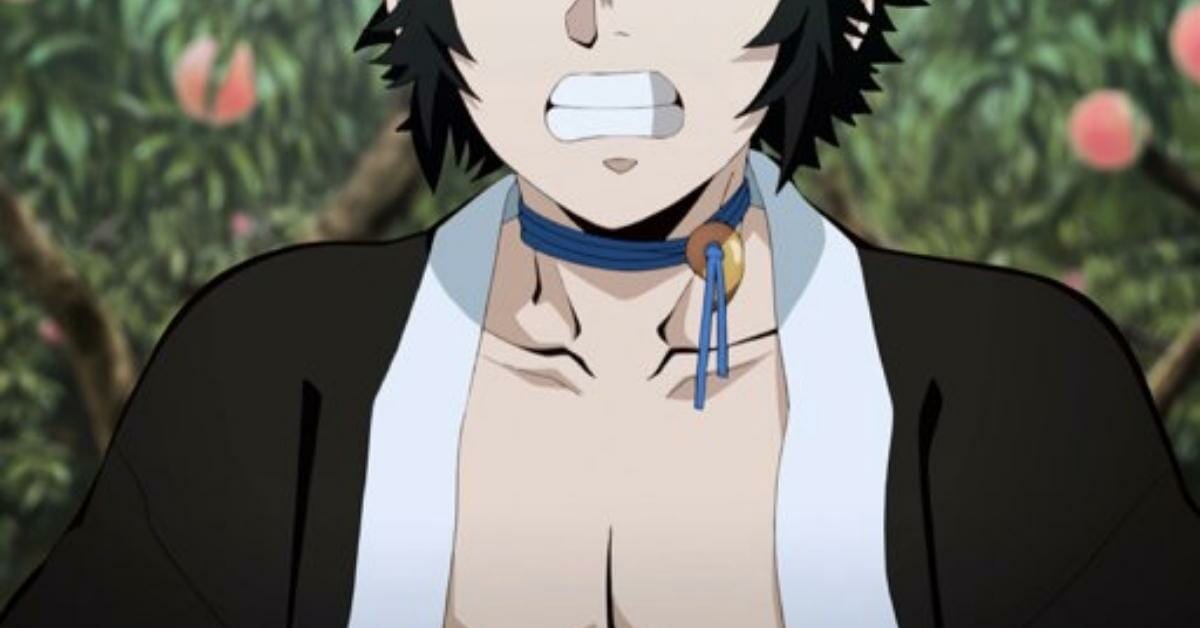 In the wake of his transformation into a Demon, his breathing techniques experienced a dramatic rise in power, becoming sufficient to fill the empty spot that was Upper Moon Six.
Yet, Kaigaku was beginning to adapt to the changes his transformation into the status of a Demon was bringing, and the power of his new form was only increasing.
Yushiro says that If Kaigaku was allowed to live for another year, it's likely the Zenitsu would have perished if they had faced the other in the following time.
Thorough Breathing as well as Electrokinesis
Learned by Jigoro Kuwajima, Kaigaku only could master five of the six Thunder Breathing attack stances, even though he did not master the first one, which was the most fundamental of the attacks.
Like Kokushibo, Kaigaku uses his Demon Blood Technique to enhance the strength of his attacks. This allows him to break through the skin and burn the skin of adversaries.
For the visually-oriented aspect of Kaigaku, all of his attacks were black in hue.
Zenitsu Kaigaku vs. Zenitsu: Which Will Win?
Now, let's move on to the most significant and fascinating part of our report: the analysis. In this section, we will analyze what we've discovered concerning these two people to look at how all this information could (or will not) aid them in their struggle against one another. Let's go on.
You may have noticed that Zenitsu and Kaigaku share an ancestor who shares common one. Kaigaku was Jigoro's former pupil who chose to transform into a Demon in order to increase his power.
This is the reason Jigoro was so adamant about Zenitsu. This is why Kaigaku was, at the same time, a foe of Zenitsu. In Zenitsu's Infinity Castle, he and Zenitsu finally get together.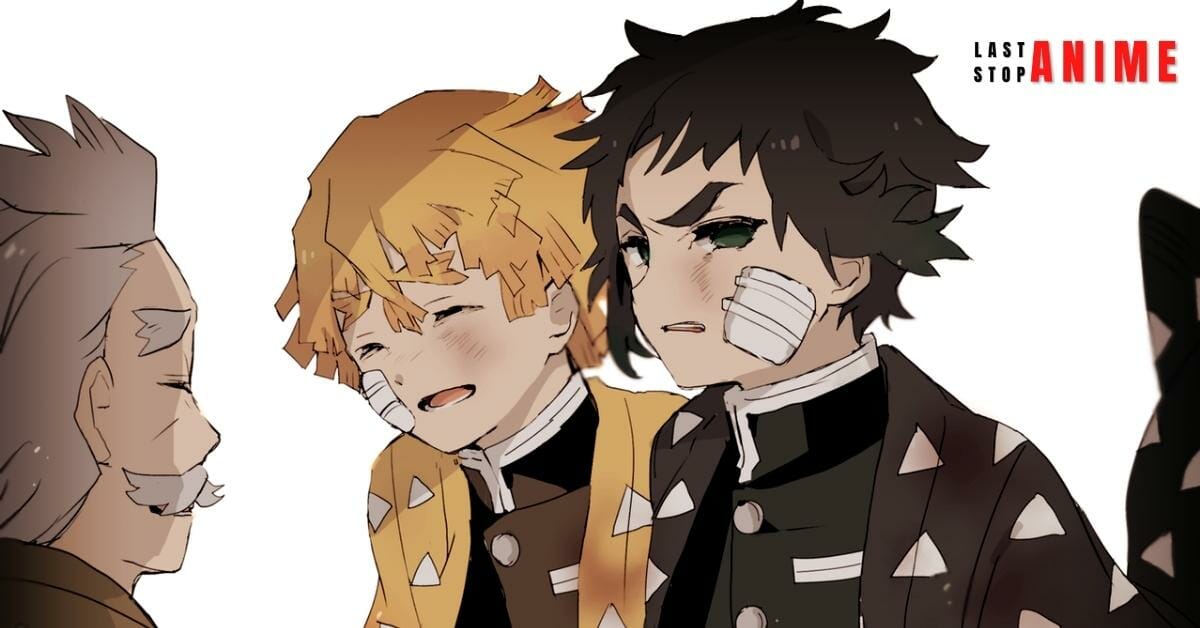 Zenitsu expresses his displeasure when he learns that his former companion changed into a Demon and becomes angry when he recalls the moment he realized that his teacher was guilty of suicide and how nobody was there to help him finish his Seppuku ritual, which led Zenitsu to be killed. The death of Zenitsu was painfully slow and painful.
Kaigaku, with a sense of joy, says he's not regretting his decision and doesn't think about what transpired for his instructor.
He then starts to assault Zenitsu using all of his methods, resulting in him being badly injured, until Zenitsu eventually, having remembered the teacher's name, chooses to assault Zenitsu himself.
Kaigaku was ultimately killed by the Honoikazuchi no Kami method. Kaigaku jokingly said that his teacher favored Zenitsu more because he taught his style.
However, Zenitsu acknowledged that the attack was his own invention and fought alongside Kaigaku in a way that was equal to him and did not need to be a Demon.
Kaigaku mentions Zenitsu was destined to pass out from exhaustion, only for him to save Yushiro during the final few seconds.
Then Kaigaku's head starts screaming in rage as he collapses. In the words of Yushiro, the possibility that Kaigaku was to have transformed into his demonic form for a second time and then died could be fatal for Zenitsu.
This summary of their final fight provides the information we were looking for since it's now crystal apparent why Zenitsu is the better of the two and also why we had him for the win in this particular situation.