One Outs is a very different type of sports anime that combines mind games with the genre's thrill.
In addition to keeping us on the edge of our seats constantly, it also has a good plot that does not solely rely on the staples of sports anime.
The story revolves around our protagonist, an enigmatic man named Toua Tokuchi, who is forced into becoming a professional baseball player.
Having no particular liking for the sport, we see him bring his gambling addiction into it as he tries to make some quick money.
As the pitcher of his team, he uses his knowledge of the human mind as well as intuition built up through years of experience to become successful.
One Outs is a high-stakes baseball anime that is made in an extremely interesting way while sticking out from the rest in its genre.
Who is the MC of One Outs?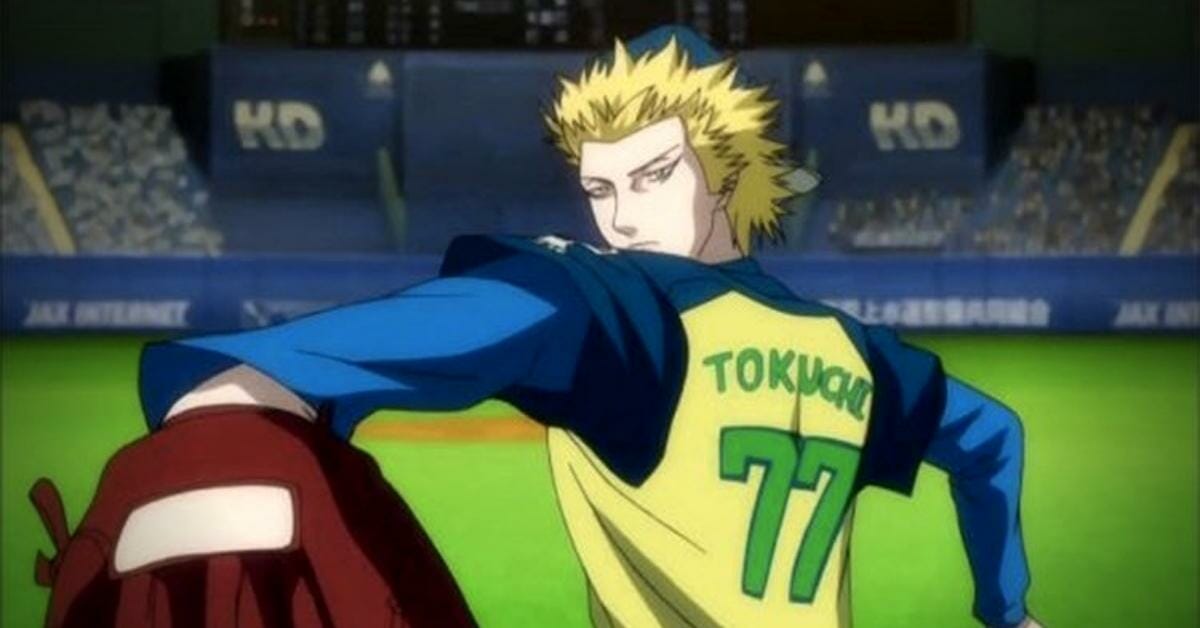 The Main Character of One Outs is a mysterious man by the name of Toua tokuchi, known to have had 499 consecutive victories in a game inspired by baseball called One Outs.
After being left with no choice, he is recruited by a famous hitter, Hiromichi Kojima, into their baseball team.
While one would assume that the main character would become a team player following this, what makes One Outs such a unique tv series is that it takes a completely different route.
Our protagonist, Toa tokuchi, is an extremely greedy and money-minded man who is willing to do whatever it takes from conning to gambling to turn a profit, which he carries on to his latest profession as the new pitcher for his team.
As soon as he arrived, he made a deal with the owner that could have put him into huge debt, but through his constant mind games, he turned the situation around and made a lot of money.
In this list, we shall look at some anime recommendations for those looking for a series similar to One Outs.
List Of Anime Similar To One Outs
10. Terror in Resonance
Number of Episodes: 11
Number of Seasons: 1
Genres: Drama, Suspense, Mystery, Thriller
MAL Rating: 8.10
Where to Watch: Crunchyroll, Netflix
Terror in Resonance is an extremely exciting anime with 11 episodes of surprise, thrill, mystery, and heartbreak.
It follows 2 main characters, Twelve and Nine, who work together and cause several terror attacks in Japan while panicking the nation.
They directly challenge the police and government through their meticulous and carefully planned attacks while being chased down by an intuitive detective.
Having lived a tragic life, the 2 boys have no one in the world but each other and confide in themselves while causing mayhem in Japan.
Through their indomitable spirit and relentless personality, which wish to unmask several dark truths, they are set on a path with no return but treat forward without any regrets.
The anime is an absolute treat and fans of One Outs will be particularly fond of it due to its astute, calm, and quick-thinking protagonists who act as anti-heroes of their own story.
9. Big Windup!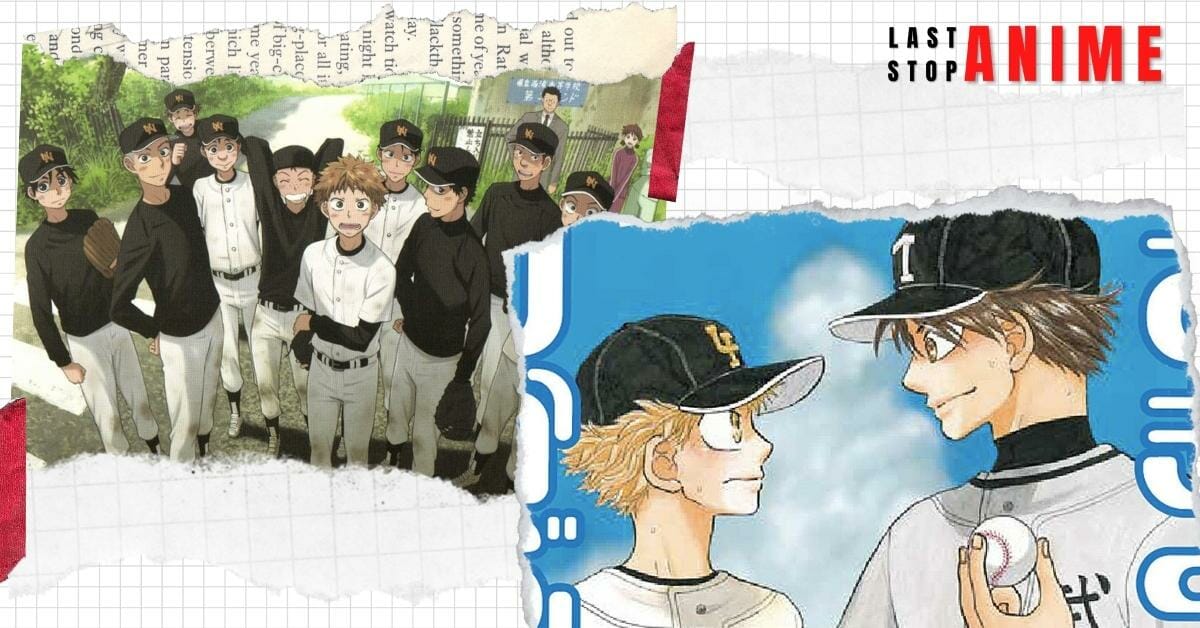 Number of Episodes: 38
Number of Seasons: 2 + 2 OVAs
Genres: Comedy, Sports, Drama
MAL Rating: 7.89
Where to Watch: Crunchyroll, Tubi
Big Windup! is a conventional baseball anime that follows the story of Ren Mihashi, a teenage boy with low self-esteem and confidence.
It is revealed that he was not always meek and that his current personality resulted from intense bullying from his previous team and its members, who had lost due to his poor pitching.
Despite deciding not to partake in any sports in high school, he is forced into it.
However, his new baseball team is much more supportive as they see his potential while watching him play.
The Big Windup! is a beautiful anime series that starts similar to a slice-of-life anime but then goes into the intensity common in sports series once the games start as they compete to beat formidable teams.
The journey of our protagonist and all the side characters who cheer him is one you will not want to miss out on, especially for fans of One Outs.
8. Giant killing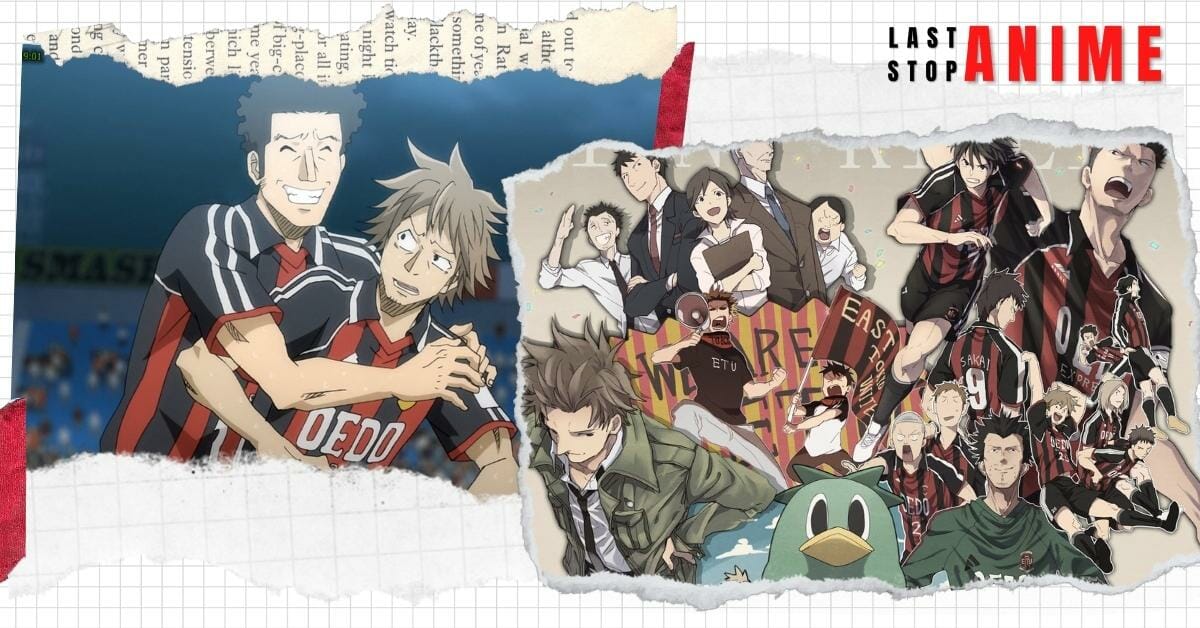 Number of Episodes: 26
Number of Seasons: 1
Genres: Drama, Sports,
MAL Rating: 7.54
Where to Watch: Crunchyroll
While Giant Killing might seem like a typical sports anime that tells us the importance of teamwork and friendship, in reality, it is very similar to One Outs.
It follows an eccentric and creative coach brought in to improve the condition of a declining team.
Both Giant killing and One Outs deal with the sport's strategic element while showing the protagonists' shrewd nature.
Dealing with several psychological elements as both main characters try to make average teams perform better.
The anime is more motivational, as it tells us the story of hope through an underdog story in every episode and game.
Giant Killing is the series for you if you wish for a very logical sports anime series that does not rely too much on the power of friendship or any plot armor but adds realism to the hype.
7. Akagi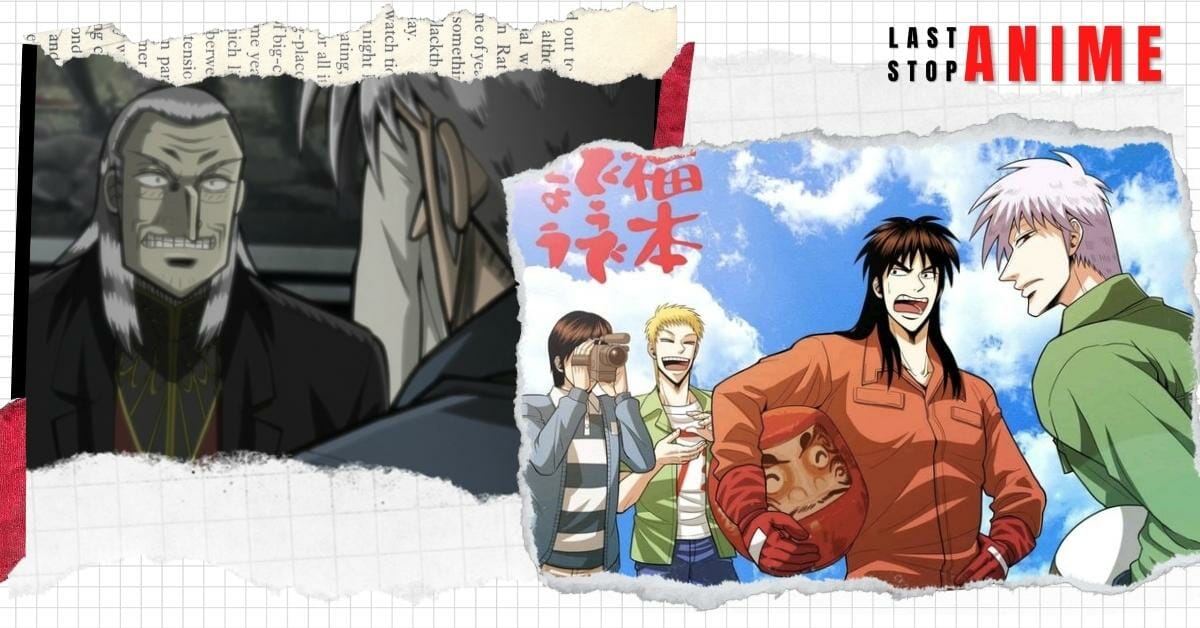 Number of Episodes: 26
Number of Seasons: 1
Genres: Drama, Suspense, Thriller
MAL Rating: 7.93
Where to Watch: Crunchyroll, Netflix
Akagi is one of the finest additions to gambling anime which tells the story of the protagonist with the same name as the title.
In its introduction, we are taken to the dreary world of a desperate character who is gambling with the yakuza on a stormy night.
As we see them play the game of Mahjong, it is obvious that the man isn't going to win, and his life is in danger.
However, this changes when a young boy on the run replaces him and turns the tables while revealing his innate talent for gambling.
Following this, we are taken deeper into this world filled with money and high stake situations where people live on the edge constantly.
Akagi is a thrilling and suspenseful anime with an extremely smart protagonist who can constantly turn the tables on seemingly hopeless situations.
6. Ace of Diamond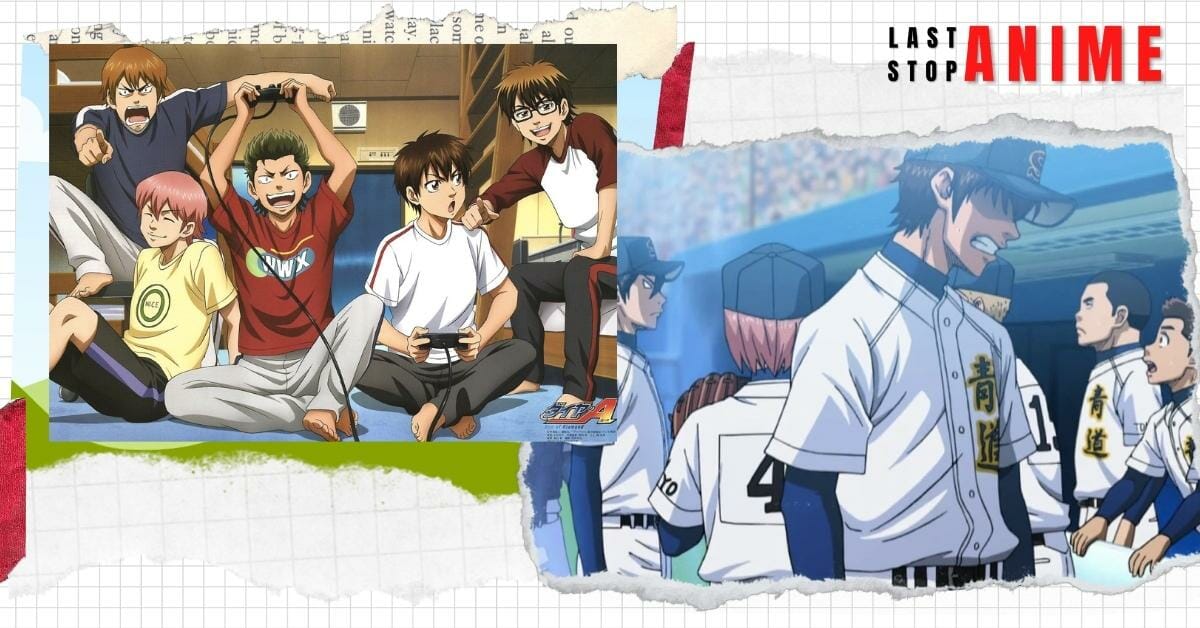 Number of Episodes: 126
Number of Seasons: 1 + 5 OVAs
Genres: Drama, Sports, Comedy
MAL Rating: 8.11
Where to Watch: Crunchyroll, Netflix
Ace of Diamond is a simplistic series that doesn't complicate things too much and makes it a point to focus on the characters and games.
It revolves around our protagonist, Eijun, a young boy with a passion for baseball who we see join a new High School to play the sport more competitively.
He uses an unusual pitching style to impress his new baseball team and every other team he faces in games.
With exciting matches in every episode and very well-developed characters, Ace of Diamond is an excellent representation of the sport of baseball, which engrosses us enough to make us want to play it ourselves.
Ace of Diamond is filled with several emotional and bittersweet moments and has comedy infused with scenes that make us both laugh and cry.
While it does not have the unique and smart protagonist which One Outs have, Eijun is a force to be reckoned with as he shows exceptional hard work and persistence while working towards defeating all his rivals within and outside his team.
5. Major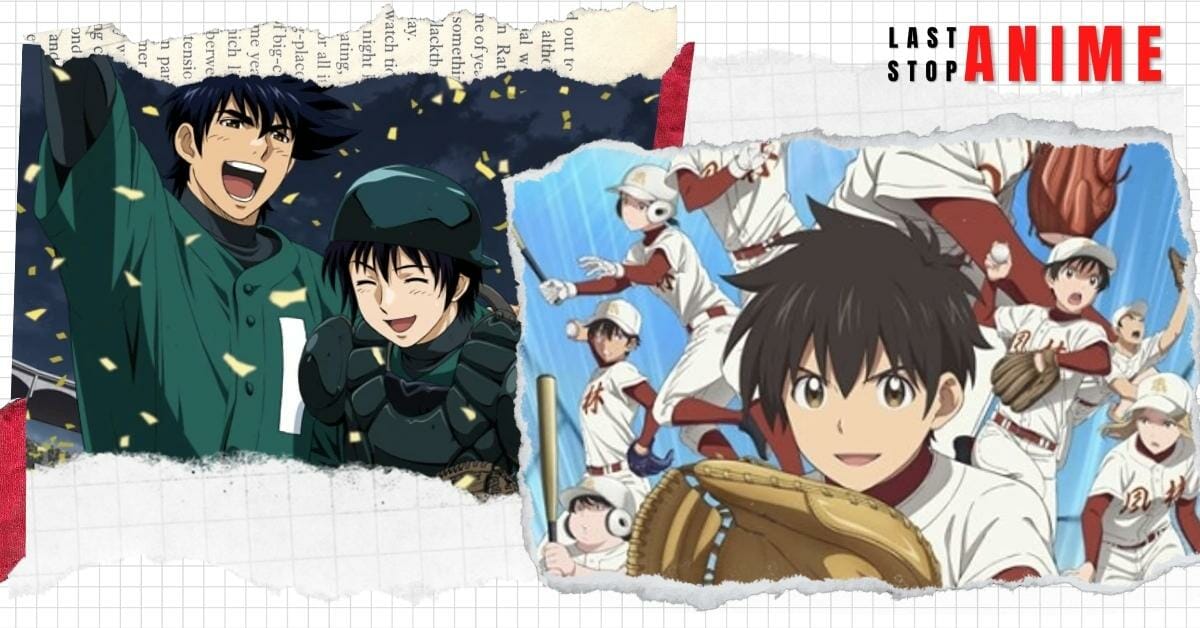 Number of Episodes: 154
Number of Seasons: 6 + 3 OVAs
Genres: Comedy, Drama, Sports
MAL Rating: 8.22
Where to Watch: Crunchyroll, Netflix
Major is one of the classics in Baseball anime which takes us on an extensive and elaborate journey from the Little League to the Major league in the life of a baseball player.
The plot follows a son who idolizes his father and wishes to follow in his footsteps and become a professional baseball player.
On the other hand, his father is unhappy with his position in the team and is dealing with several problems in life but keeps working hard after seeing his son's admiration for him.
After an injury, however, he thinks it's time to leave the game but is motivated by his son's passion and a childhood friend, pushing him to work harder than ever before.
Inspired by his father, the son also decides to join a little league through which we see the family working with unmatched passion in their fields as they rise through the ranks and even get to the major league!
While the characters of major might not be similar to One Outs, it gives us the same feeling of exhilaration and excitement through the games as we see the main characters constantly defying expectations and shocking the world.
4. Kaiji: Ultimate Survivor
Number of Episodes: 52
Number of Seasons: 2
Genres: Drama, Action, Suspense
MAL Rating: 8.28
Where to Watch: Crunchyroll, Netflix
Kaiji is a mature anime dealing with several adult concepts as we watch people get consumed by their greed and forced into debt.
It follows a pathetic and unlikeable man known as Kaiji, who enjoys gambling but is less than successful as he wastes his days away in the frivolous activity.
One day, he is invited onto a cruise ship filled with high stakes games that can make all his debts go away.
Being the selfish man he is, our protagonist decides to join in despite knowing he has no talent in the area.
While we assume it to be a simple gambling game similar to a casino, Kaiji takes a much darker route as we see characters being driven into madness due to constant betrayal and being thrown into servitude for life as punishment.
As an anime that shows us how harsh the world can get, Kaiji is a must-watch for fans of One Outs as it is filled with strategy and mind games as we see extremely thrilling matches of gambling that raise the stakes game after game.
3. No Game No Life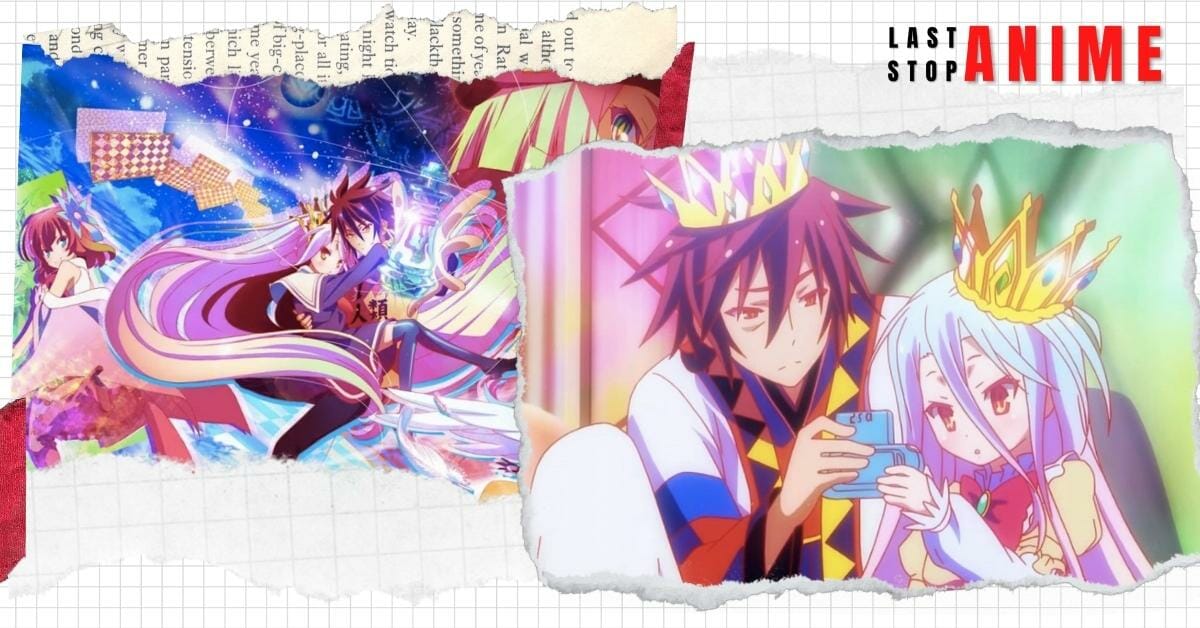 Number of Episodes: 12
Number of Seasons: 1 + 1 Movie
Genres: Drama, Comedy, Fantasy, Ecchi, Thriller
MAL Rating: 8.09
Where to Watch: Crunchyroll, Netflix, Prime Video, Hulu, Disney+
One of the most entertaining anime that you will ever experience watching is No Game No Life.
It follows a pair of siblings whose life completely changes when they are transported into an Isekai world.
However, in this new environment filled with several species, the only way of living life and the method used to settle all arguments is through games.
Fortunately for our main characters, they are geniuses who do anything to win, and while working as a team, they are unbeatable.
In this new world, they decide to help a girl they run across who also happens to be the princess of the humans in rising through the ranks of species and going from being trampled on to becoming kings.
Filled with exciting and gripping games, clever protagonists, and a touch of ecchi for those who desire fan service, No Game No Life is an anime you should definitely try out.
2. Death Note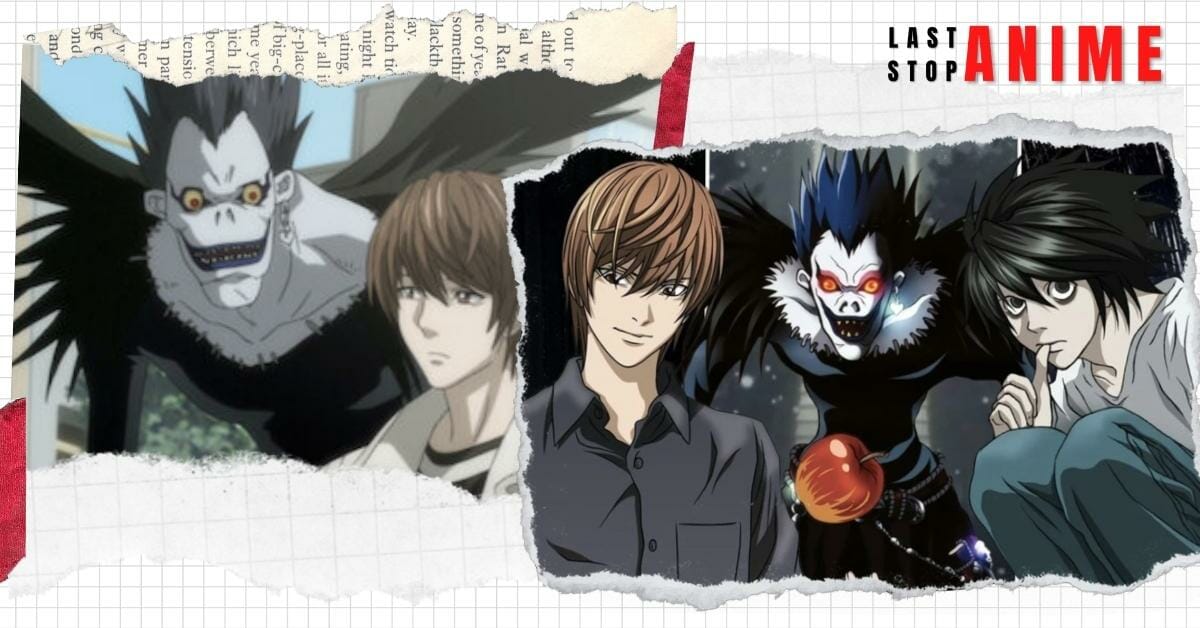 Number of Episodes: 37
Number of Seasons: 1
Genres: Drama, Supernatural, Suspense, Thriller
MAL Rating: 8.62
Where to Watch: Crunchyroll, Netflix, Hulu
Possibly the most popular anime and the first thing that comes to the mind of fans when they think of mind games and a clever protagonist is Death Note.
It follows a high school boy named Light Yagami, who coincidentally gets a notebook that allows him to kill people by writing their names on it.
With this power, we see his life completely change as he falls down the path of mass murder and maniacal killing.
Death note is also known for its cat-and-mouse chase where Light meets his match in L, another extremely smart and quick-witted individual recruited by the police force in Japan to track down Light, or as he is known to the world, Kira.
Their battle of wits is one for the history books as we see them constantly one-up each other through their exquisite knowledge.
Fans who enjoyed One Outs will regret missing out on this epic battle and have to watch Death Note.
1. Code Geass
Number of Episodes: 50
Number of Seasons: 2 + 4 OVAs
Genres: Drama, Action, Sci-Fi
MAL Rating: 8.70
Where to Watch: Crunchyroll, Netflix, Prime Video, Hulu
Coming up right after Death Note is a series often compared with it. It is definitely the number one anime you can watch if you need an alternative to One Outs.
Code Geass follows a young boy by the name of Lelouch, a clever Britannia student who attends an elite school in the Holy empire of Brittania.
After his encounter with a mysterious girl, he receives a power known as Geass, which lets him order anything from anyone, and they will be forced to obey him.
With his new power, which commands absolute obedience, he decides to take on the dominant military nation, where he stays all by himself due to a dark secret in his past.
He uses his keen sense of perception and genius acquired from being a prodigy to cause chaos all across the country with the hope of changing the entire system and taking down his father, the Emperor of the Holy Brittanian Empire.
With extremely thrilling scenes, an intelligent protagonist willing to do whatever it takes for victory and electrifying fights, Code Geass has rightfully earned its place at the top of our list.