One of the most common misconceptions about anime is that it is intended for children or a younger audience; most anime has a lighthearted plot.
What comes to mind when you hear the term "uncensored anime"? Ecchi? Nudity?
You are partially correct because, yes, uncensored anime contains nudity and Ecchi stuff for the most part.
What Do You Mean By Uncensored Anime?
People often think of the uncensored version of Ecchi anime when they talk about uncensored anime.
Some uncensored anime are NSFW Ecchi anime. Take, for example, High School DXD.
The anime is widely regarded as one of the best uncensored Ecchi series.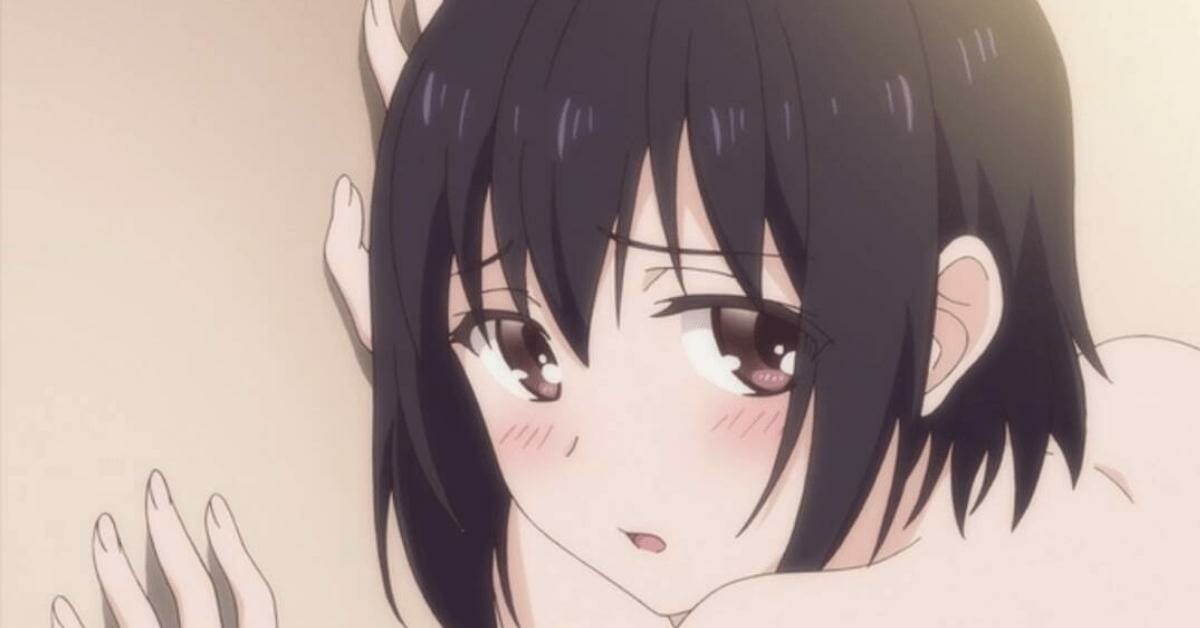 NSFW Ecchi anime isn't the only genre under the uncensored anime tag.
Uncensored anime includes Shonen, Seinen, Supernatural, and even comedy.
Rather than acting as a tool for fan service, they also add more depth to the plot.
Uncensored versions have gore scenes and portray extreme violence most of the time. Some scenes get altered for airing purposes, while some scenes get deleted.
Psychological horror is one of the most popular genres. Yet anime sequences belonging to this genre get censored most of the time.
Anime series that tackle serious issues usually have sequences that get censored when it comes to airing.
There is an abundance of uncensored anime on the market and in many otaku forums.
So, if you're unsure which one to watch or is worth your time, laststopanime is here to save your day.
We'll count down our list of the best-uncensored anime today. So without further delay, let's dive into the list.
13. Freezing
Number of episodes: 24
Number of seasons: 2 + 2 Special (12 Episodes)
Status: Finished Airing
Genres: Action, Drama, Romance, Sci-Fi, Ecchi
MAL Rating: 6.81
Where to watch: Funimation
A race of aliens called the Novas will encircle humanity in the distant future. The actions taken to ward them off are known as the Nova Clashes. Whenever they manifest, these inhuman beings leave destruction in their wake.
Young people with stigmata—"Pandoras" and "Limiters"—are trained in military academies and given superhuman abilities to turn them into human soldiers.
If humanity is to have a chance of surviving, it must learn to cooperate.
Beginning his first day at the West Genetics military academy, Kazuya Aoi finds himself amid a clash of the Pandoras in Freezing. This is where Kazuya's tale begins.
Satellizer el Bridget, a formidable Pandora known as the "Untouchable Queen," appears here. He mistakenly believes her to be his late younger sister. He then embraces her.
Although he costs her the match, she discovers that his touch does not repel her and chooses to accept him as her Limiter.
The only thing that remains to be seen is whether or not their friendship will withstand the schemes of their upperclassmen and the upcoming conflict with the Novas.
12. The Qwaser of Stigmata (Seikon no Qwaser)
Number of episodes: 36
Number of seasons: 2 + 1 Special (16 Episodes) + 1 OVA (1 Episode)
Status: Finished Airing
Genres: Action, Supernatural, Ecchi
MAL Rating: 6.36
Where to watch: HIDIVE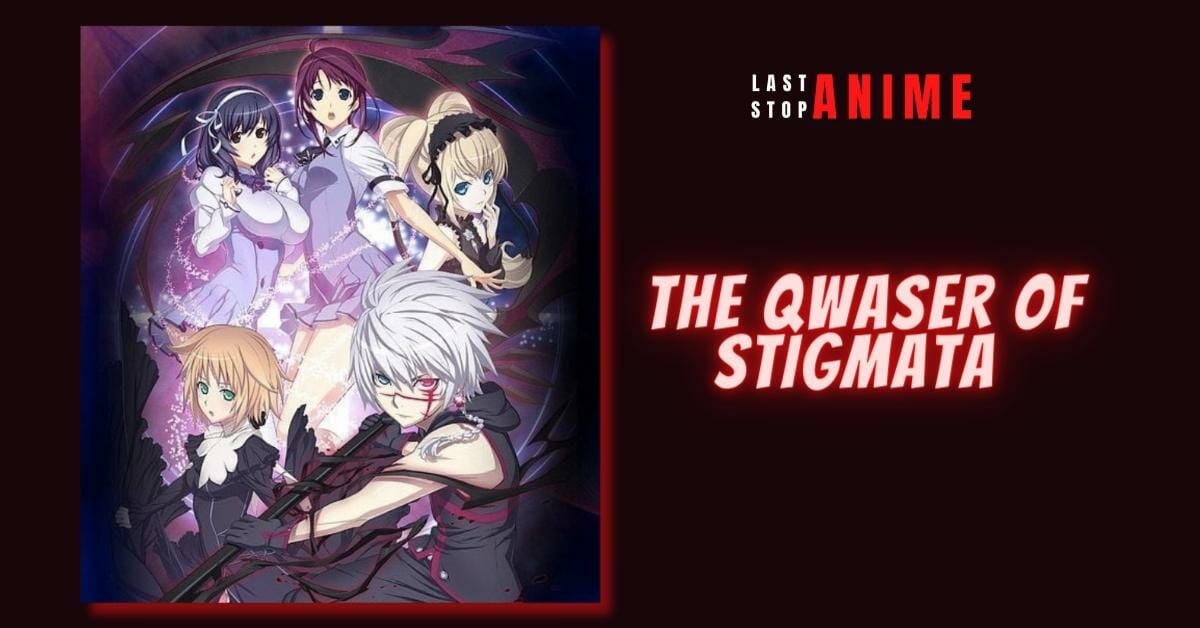 Starting our list with Milk Drinker Anime.
The story is set at St. Mihailov Academy, where weird things have been happening lately, along with the principal's disappearance.
The principal's daughters are Mafuyu and Tomo.
When the previous head of the Saint Mikhailov Academy vanished, he left nothing behind but a work of art known as the "icon."
The girls are now targeted by a religious cult. But fortunately, they are rescued by a guy named Shasha, who can manipulate iron.
This guy, it turns out, has a "Qwaser," which permits him to manipulate elements entirely on his own.
The plot twist comes: they drink human milk to recharge their mana or powers during combat. They can and do suck milk during the conflict.
Even though the uncensored Ecchi anime is a little outdated, it is still one of the Ecchi series' most flagrant episodes.
The characters are excellent. Nothing appears out of place. Despite the craziness, the plot is amazing in this anime series.
The characters are as enjoyable as fresh personalities, including the supporting cast.
11. To LOVE Ru
Number of episodes: 62
Number of seasons: 4 + 1 Special (2 Episodes) + 4 OVAs
Status: Finished Airing
Genres: Comedy, Romance, Sci-Fi, Ecchi, Harem
MAL Rating: 7.00
Where to watch: HIDIVE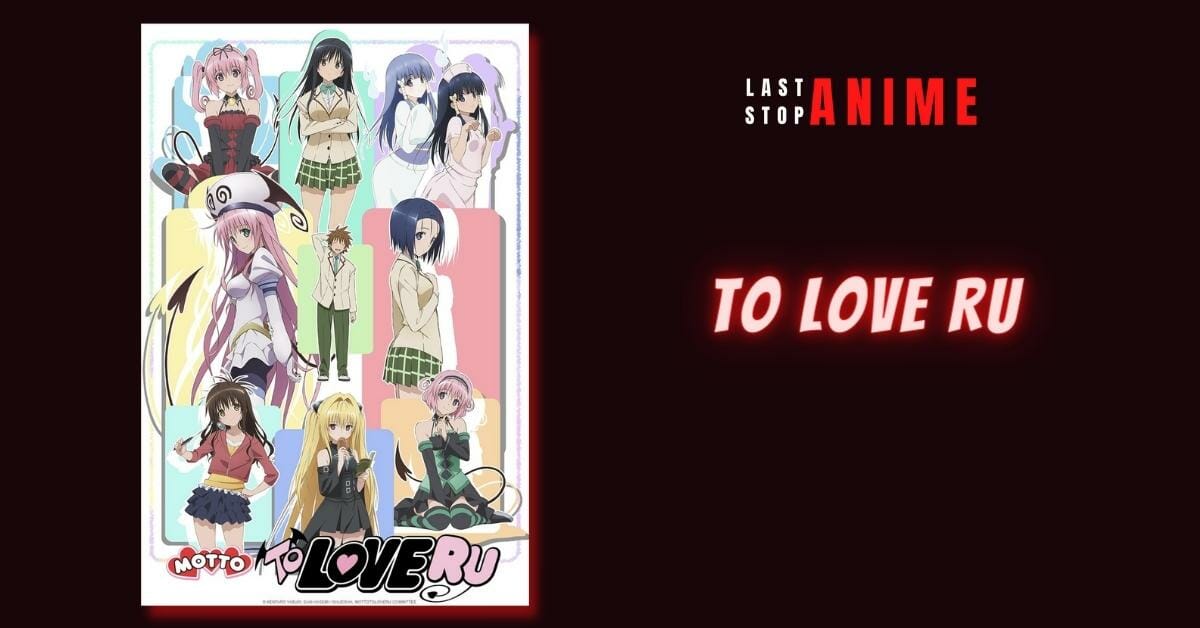 For those who want to enjoy themselves and have a fun time without sweating over details, To Love Ru should be their top pick.
Our main protagonist, Rito Yuuki, is your average high school student.
But there's one thing Rito struggles with: confessing his feelings to his fellow classmate Haruna Sairenji.
When Rito thinks he will get close to Haruna and might even confess his feelings, things take a strange turn when Lala, an alien daughter, crashes into his bathroom while taking a bath.
Lala, upon crash landing on Rito, asks him to marry her.
Lala, however, isn't the only person to get in between Rito and Haruna. This is when Rito's daily life is disrupted.
This romantic comedy is entertaining to watch because it contains numerous Ecchi sequences.
Not only do the other girls in this uncensored anime wear tight and revealing clothes, but there are plenty of lewd acts.
The romantic scenes are done well, and the animation is excellent; a few episodes are exceptions.
10. Gangsta
Number of episodes: 12
Number of seasons: 1 + 1 Special ( 1 Recap Episode)
Status: Finished Airing
Genres: Action, Drama, Adventure, Thriller
MAL Rating: 7.40
Where to watch: Funimation, Netflix, Crunchyroll
Nicholas Brown and Worick Arcangelo, dubbed the "Handymen" of Ergastalum, are hired fighters who take on missions that nobody else can.
The Handymen, hired by strong mafia cartels and the police, must be ready for almost everything.
After executing the order to eliminate a local pimp, the Handymen join Alex Benedetto—a sex worker also targeted for elimination—among their ranks to shield her from powers that want her gone from the decaying, horrible place she has come to call home.
However, this criminal's paradise is undergoing tremendous transformation, which threatens to undermine the delicate balance of power.
Ergastalum was previously a safe environment for "Twilights," people who developed special abilities due to a rare drug, are now being chased by a ruthless underground group.
This new foe threatens everything the village stands for, and the Handymen cannot fight it.
This story transports us to the bowels of society's teeming underbelly.
Where law and order are exchanged for murder and mayhem.
This anime tells us about how the underworld works.
Deprived of any Ecchi scenes, this uncensored anime involves violence and profanity.
09. Redo of Healer (Kaifuku Jutsushi no Yarinaoshi)
Number of episodes: 12
Number of seasons: 1
Status: Finished Airing
Genres: Adventure, Drama, Fantasy, Erotica
MAL Rating: 6.33
Where to watch: HIDIVE
The story begins with Keyaru, a young boy who is considered a healing prodigy.
In this fantasy world, people have abilities and special powers. This world is full of heroes.
But instead of having a bright future, he gets enslaved by Flare. Flare is the princess of the kingdom.
His life as a slave was nothing short of a living horror. He was tortured, raped, drugged, abused, and whatnot.
However, he gains a piece of their memory whenever he heals someone, allowing him to become stronger.
As a result, he reaches a level of strength far too great for this world. As a result, he decides to do what he believes is right.
He discovers a way to rewind time after the battle with the demon clan, and he is now plotting his vengeance on the heroes.
He goes to great lengths to alter the kingdom with his healing power.
The story, though, is somber most of the time. There are plenty of Ecchi scenes in this anime.
The anime shows in great detail how Keyaru's normal life transforms into a living hell.
As the story progresses, the main character gets his own harem of ravishing girls.
08. Samurai Girls (Hyakka Ryouran: Samurai Girls)
Number of episodes: 24
Number of seasons: 2 + 1 Special (6 Episodes)
Status: Finished Airing
Genres: Action, Comedy, Ecchi
MAL Rating: 6.77
Where to watch: HIDIVE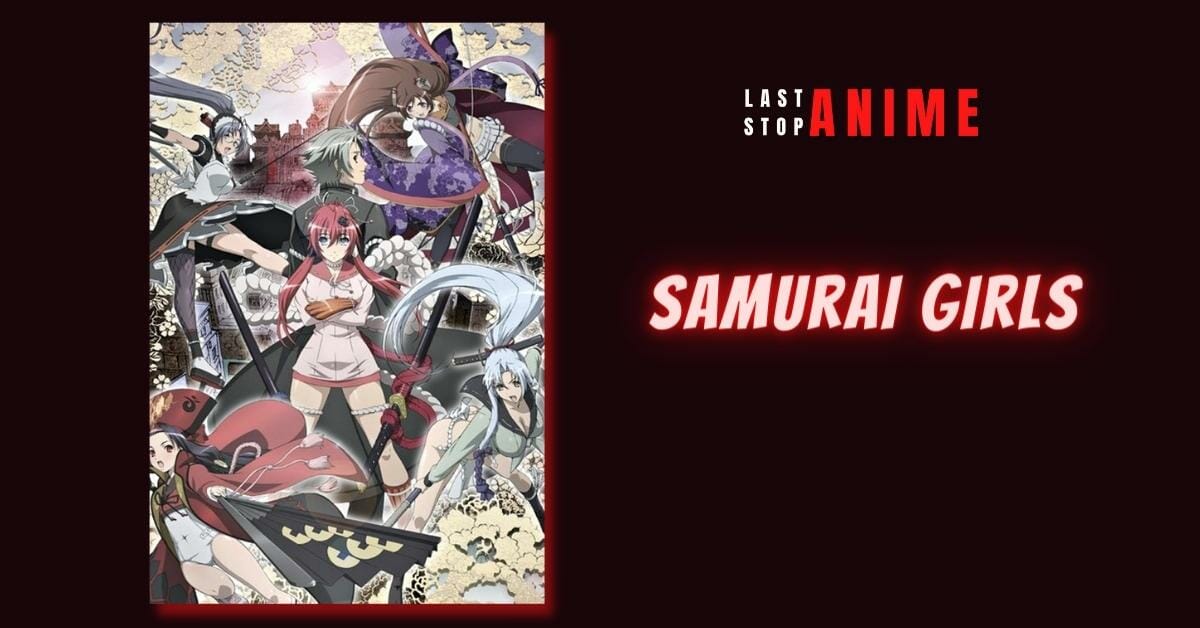 Just from the title, you can get the gist of the story.
The story revolves around Samurai Girls who are expected to stand against people who refuse to follow or comply in the name of justice.
The plot takes place in a setting where every nation pays attention to Japan for its prosperity. All the warriors are Master Samurai who serves as the country's defense.
As a result, when the son of one of these samurai enrolls in the school, things become interesting.
A young man, Muneakira, arrives at the academy to discover himself in the middle of a violent battle.
During the turmoil, the sky fills with a strange white light. An enigmatic young girl named Juubei Yagyuu enters and kisses Muneakira unexpectedly.
She unlocks a mysterious power that protects them with his kiss. What is the name of this girl, and where is she from?
Muneakira becomes involved in the nation's future and a threat that would rock Great Japan to its core.
He needs to solve the mystery surrounding the Master Samurai and the kiss that gave Juubei the power to protect his nation.
The show does have a storyline, but it only becomes relevant in the closing episodes.
As with many Ecchi comedies, there is a minimal plot; even when there is, it is mediocre.
The artwork was absolutely amazing and lovely.
The art style is distinctive, and the detail is incredible, especially in the backdrop.
07. Demon King Daimao (Ichiban Ushiro no Daimaou)
Number of episodes: 22
Number of seasons: 1 + 1 Special
Status: Finished Airing
Genres: Action, Fantasy, Romance, Ecchi, Comedy, Harem
MAL Rating: 6.76
Where to watch: Crunchyroll, Netflix, HIDIVE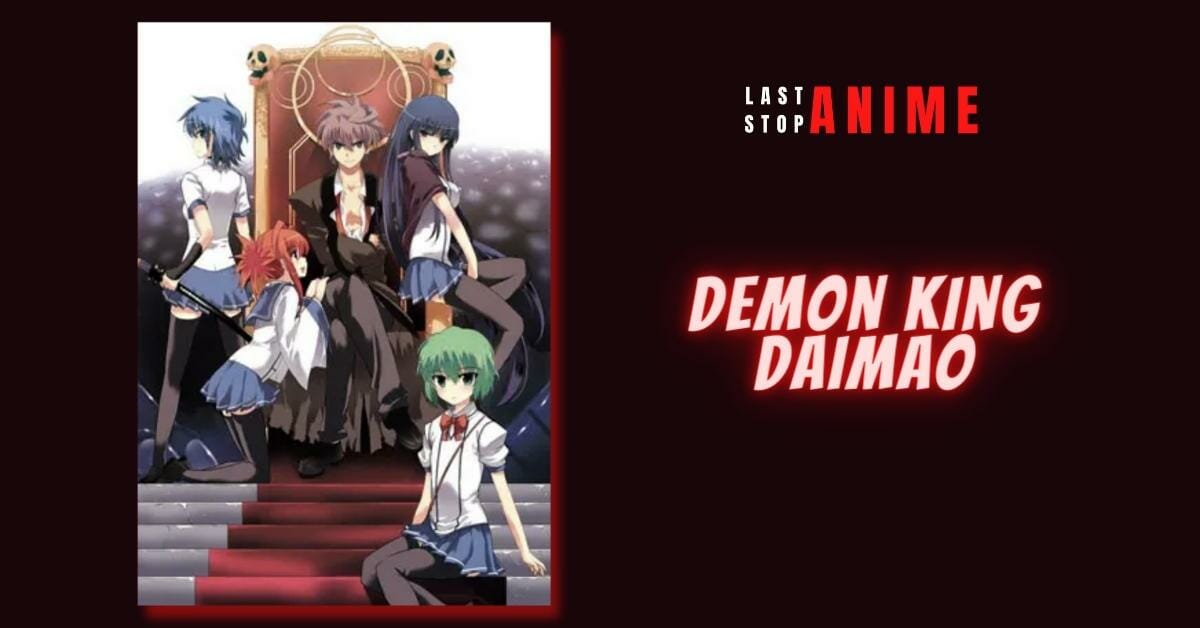 Akuto Sai decided to enroll in Constant Magic Academy to improve the world.
He meets the admirable ninja Junko Hattori there.
Travelling to the academy, they pledge to make the world better.
Even when he arrives at the academy, things swiftly deteriorate because he is predicted to become the Demon King.
As word spreads about his fate, the kids at his school begin to fear him, and Junko's faith in him begins to dwindle.
Akuto is sure that he will not let his foreseen future determine what happens to him.
Still, everything he says and does has just one purpose: to confirm that he will one day become the Demon King.
Each of them is determined to perform something special for him, whether it is to bring him to justice or to offer him, love.
Akuto must fight to refute the notion that his fate is predestined while dealing with his already long list of misfortunes with his newly awakened abilities.
The fact that Sai's personality is appealing on its own makes this a motivational series disguised as a comedy.
Only the strong can maintain an uncompromising attitude even when everything is against them.
And while there are glimpses of the anike being overly generic on occasion in the first few episodes, those things are overshadowed by everything else that is fantastic.
The main character was more likeable than the stereotypical hero we've seen a million times.
He had a distinctive personality that was both likeable and interesting.
He wasn't afraid to fight when necessary, but when it wasn't, he tried his best to avoid it.
A fundamental first challenge that so many heroes in this genre struggle with.
The female protagonists had a few instances of generic stereotypes sprinkled throughout. Still, overall they were a strong group of characters.
Each is distinct and different, with another reason for wanting to be with the protagonist and a different set of objectives.
06. The Testament of Sister New Devil (Shinmai Maou no Testament)
Number of episodes: 22
Number of seasons: 2 + 3 Specials + 3 OVAs
Status: Finished Airing
Genres: Action, Fantasy, Romance, Ecchi, Harem
MAL Rating: 6.72
Where to watch: Crunchyroll, Netflix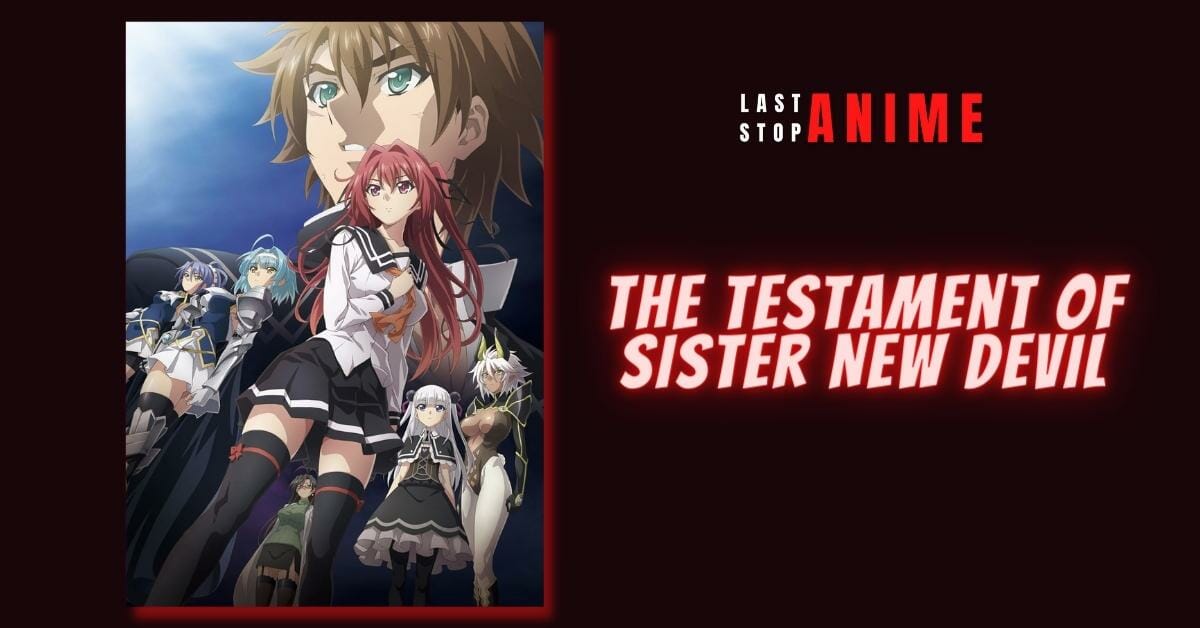 The plot of Shinmai Maou no Testimony revolves around Basara Toujo and his strange relationships with his stepsisters, Mio and Maria.
Basara Toujo's typical existence was turned upside down when his father decided to marry and bring home his new stepsisters.
When the protagonist realizes that the girl is the daughter of the demon lord, he reflects on the values of his former clan. He must protect his sisters rather than challenge them in a violent battle.
The bounds of their relationship change dramatically throughout the story.
And the trio seems to have an incestuous relationship despite social norms.
There are several sexual scenes that, at best, are on the verge of being hentai and, at worst, are hentai, complete with light beams and steam clouds.
Despite its lack of originality, The Testament of Sister New Devil still has some tremendous Ecchi moments.
The sexual aspect is handled correctly, the concept is maintained throughout the plot and character development, and the girls' designs are visually beautiful.
This uncensored anime combines action-packed sequences, comedy, and harem.
There are moments when the anime goes above and beyond and crosses the boundaries of soft-core hentai.
05. Monster Musume: Everyday Life with Monster Girls
Number of episodes: 12
Number of seasons: 1 + 1 OVA ( 2 Episodes) + 1 ONA ( 60 Episodes)
Status: Finished Airing
Genres: Comedy, Fantasy, Romance, Ecchi
MAL Rating: 6.98
Where to watch: HIDIVE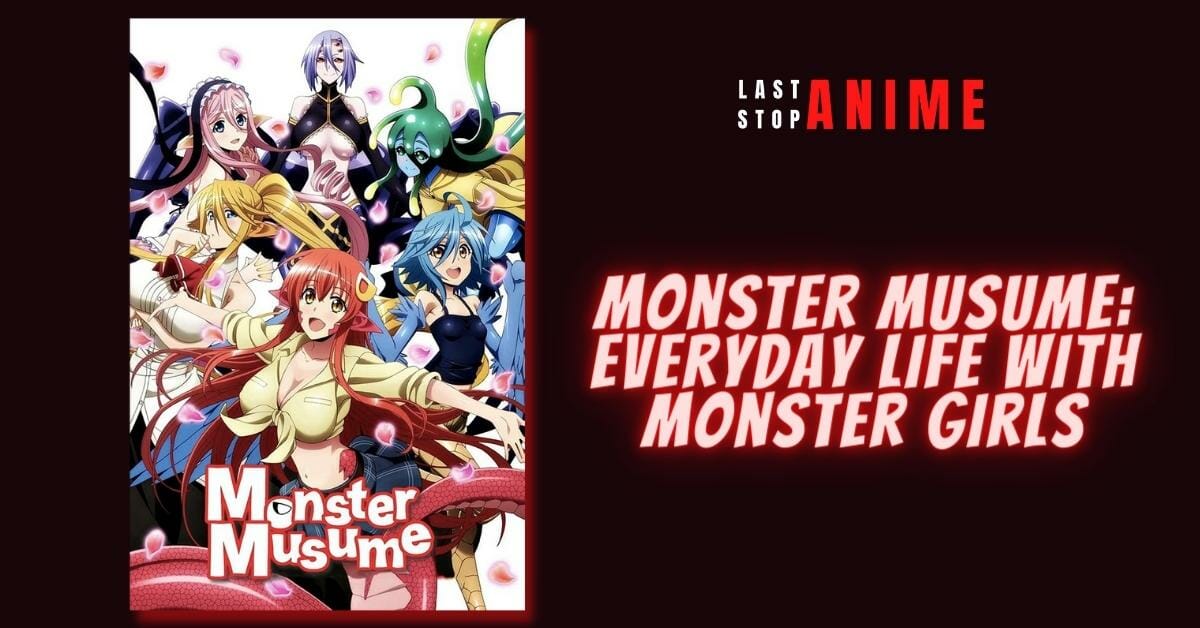 The existence of mythical beings like centaurs, harpies, and lamias has been kept a secret by the Japanese government for many years.
Three years before the start of the story, the "Interspecies Cultural Exchange Act" was passed by the government, which authorized the disclosure of these creatures' existence.
Since that day, these so-called "liminal" or "extra-species" have blended into the human race.
Albeit with different rights and obligations, they started living with ordinary families as au pairs and foreign exchange students.
Human beings and liminals must obey one rule: not to hurt or harm each other under any circumstances.
At first, Kurusu Kimihito wanted to do something other than volunteer for this cultural exchange project.
But when he witnessed Mrs. Smith bringing the timid and coy Milia to his doorstep, he could not bear the thought of abandoning her, and they began living together.
A beautiful Centaur and a lovely and flirty Harpy join in with him. He had to share an apartment with them while they became used to him by resisting all of their temptations.
Throughout the plot, Kimihito recruits and fosters other female liminals of various species.
You are wrong if you think Monster Girls or Monster Musume are your typical Ecchi Harem anime.
This uncensored anime is creative with its fanservice moments. The highly unconventional cast makes the Echhi elements all the more unique.
The cast and the fan service stand out quite a bit. All these things make this anime one of the best uncensored anime.
04. SHIMONETA: A Boring World Where the Concept of Dirty Jokes Doesn't Exist
Number of episodes: 12
Number of seasons: 1
Status: Finished Airing
Genres: Ecchi, Comedy
MAL Rating: 7.25
Where to watch: Funimation, Netflix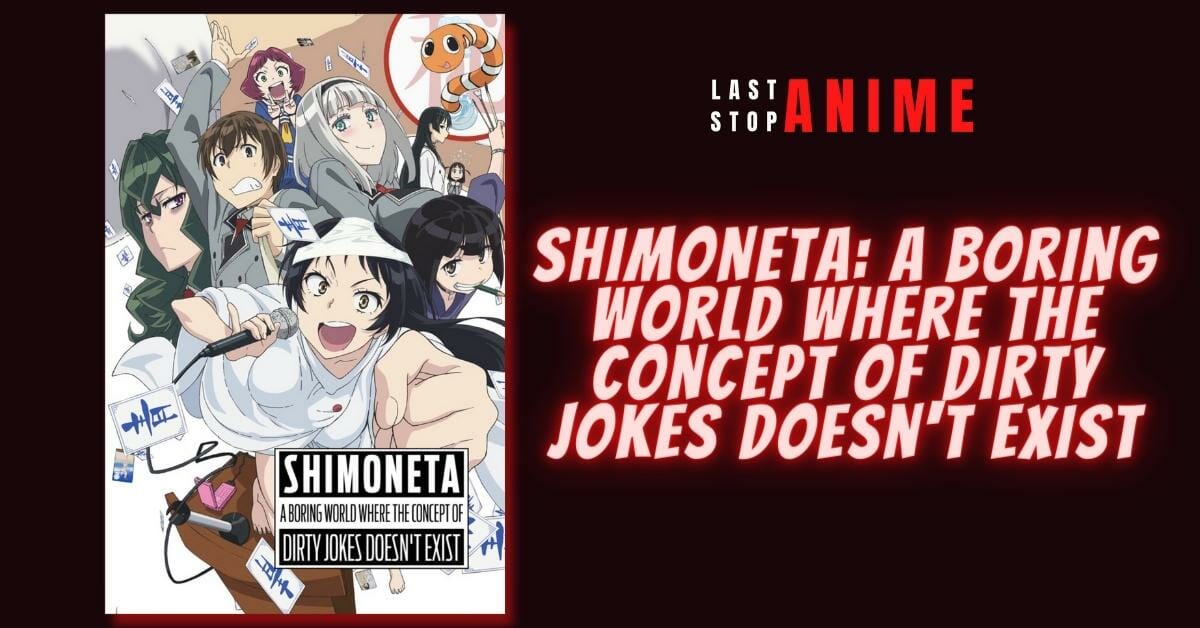 You might get the idea from the title that in Shimoneta, perverse jokes and serious conversations about lewd stuff are banned.
It takes place in a society where lewd content is strictly forbidden by law, and even mentioning it can land you in jail.
Tanukichi Okuma, the terrorist's son who opposed this notion, participates in his school's Student Council.
The reason for this is that he has always loved the council president.
On the other hand, the student council vice president is an enigmatic, masked figure who promotes a lewd culture within the organization.
So, to contact the president, our boy contacts the vice president.
Furthermore, the girl likes him right away because of his background. Now that he has become involved with a criminal, Tanukichi is about to have the time of his life.
The situation is going to spiral out of control. Shimoneta is all about enjoyment and fun. Nothing about it is overly complex or complicated. The build-up is excellent, but it's just typical Ecchi stuff.
03. Afro samurai
Number of episodes: 5
Number of seasons: 1 + 2 Movies
Status: Finished Airing
Genres: Action, Adventure
MAL Rating: 7.36
Where to watch: Funimation, Netflix, Crunchyroll, Tubi TV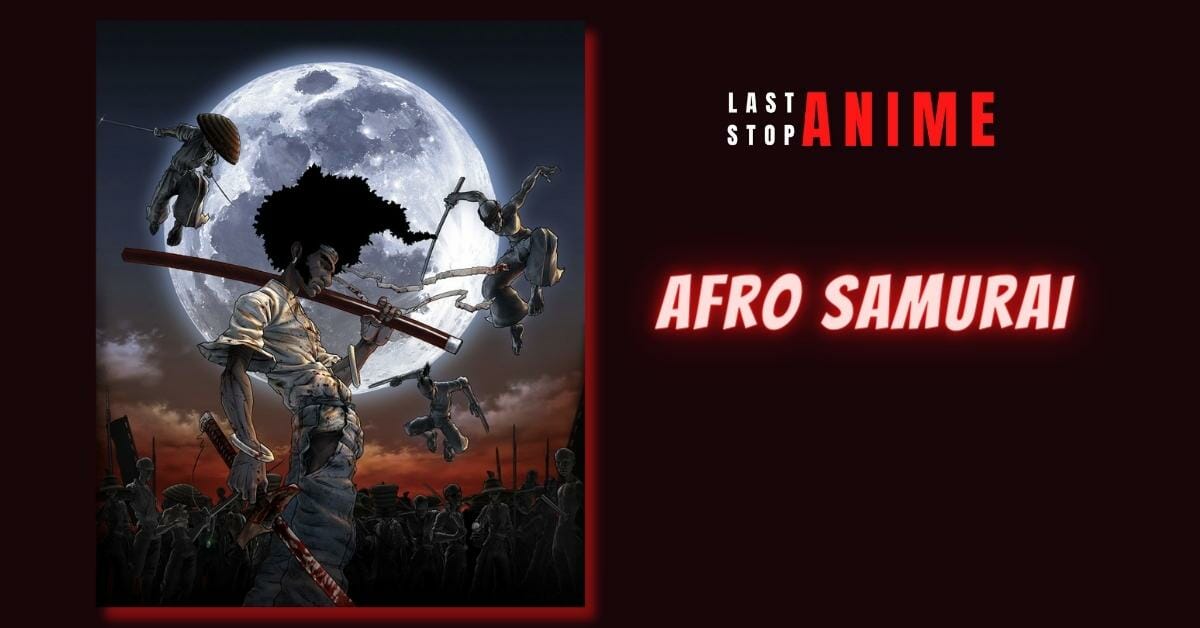 It is said that the person wearing the "Number One" wristband will become the proudest fighter in the world, with power similar to that of the gods in his hands in a distant Japan where the class system still exists.
However, only those who possess the number two band can afford to challenge number one. In contrast, anyone can challenge those who retain number two.
As a result, the owner of number two is compelled to endure ongoing struggles.
In the mountains, the Justice fighter, wearing the number two band, duels with the owner of number one, Rokutaro, who is beheaded during the fight before his opponent gets hold of his sling.
Afro Samurai, son of Rokutaro, witnesses the fight and swears revenge against Justice, who tells him to seek him only when he is "ready to face a god".
Afro, who is also a seasoned swordsman, explores the Shumi Mountains in search of Justice, followed by an enigmatic, tough-talking figure named Ninja-Ninja.
He confronts a number of opponents along the way, including the "Clan of the Empty Seven," who are eager to get the number one band for their own purposes.
02. High School DxD
Number of episodes: 48
Number of seasons: 4 + 3 Specials + 3 OVAs
Status: Finished Airing
Genres: Action, Fantasy, Romance, Ecchi, Comedy, Harem
MAL Rating: 7.34
Where to watch: Funimation, Netflix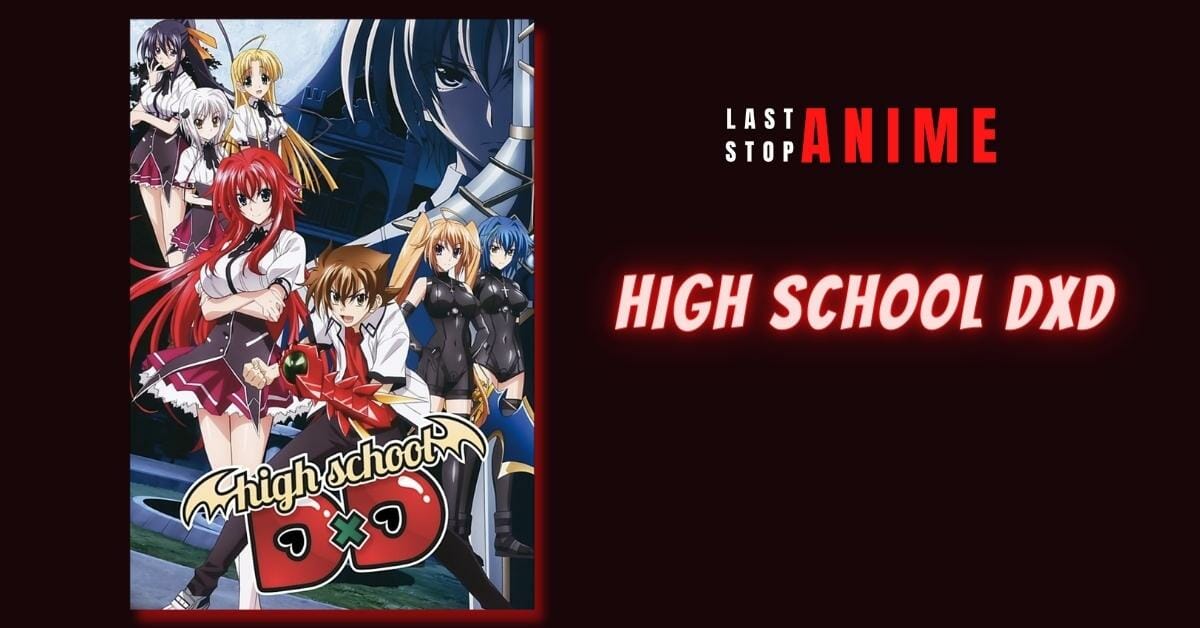 We have one of the best uncensored Ecchi anime in the second spot.
High School DXD comes in both a censored and uncensored version.
Many anime fans prefer the uncensored versions for obvious reasons.
High School DXD is just about a fallen angel protecting the only boy who was a former human in the occult research club.
Given that this is an Ecchi anime, our main protagonist is your typical teenage pervert.
The academy is beset by menacing supernatural creatures like demons and fallen angels. The human student Issei Hyodo has no idea that monsters are running rampant at his school.
When Yuma Amano, a stunning young woman, expressed interest in going on a date, he was overjoyed to hear the news.
Things became serious when Issei learned that Yuma was a fallen angel.
Issei is ultimately killed by Yuma, but fortunately, Rias Gremory, a charming red-haired devil and a third-year pupil at the Kuoh Academy, saves him by reincarnating him.
Isei awakens the next morning to find Rias cuddling him while completely naked.
Rias is obviously attracted to issei; she informs him that he is now a devil and is obligated to serve rias faithfully.
High School DxD has a compelling plot that eventually develops. The show features some of the sexiest anime scenes and an intriguing plot.
It's a fan service-focused series that delivers on its promise to be an Ecchi harem comedy with a theme of angels versus devils versus fallen angels.
One of the best uncensored anime when it comes to Ecchi harem. And it's one of those rare animes where even the dubbed versions are great.
01. Prison school
Number of episodes: 12
Number of seasons: 1 + 1 OVA ( 1 Episode)
Status: Finished Airing
Genres: Ecchi, Comedy, Romance
MAL Rating: 7.62
Where to watch: Funimation, Netflix, Crunchyroll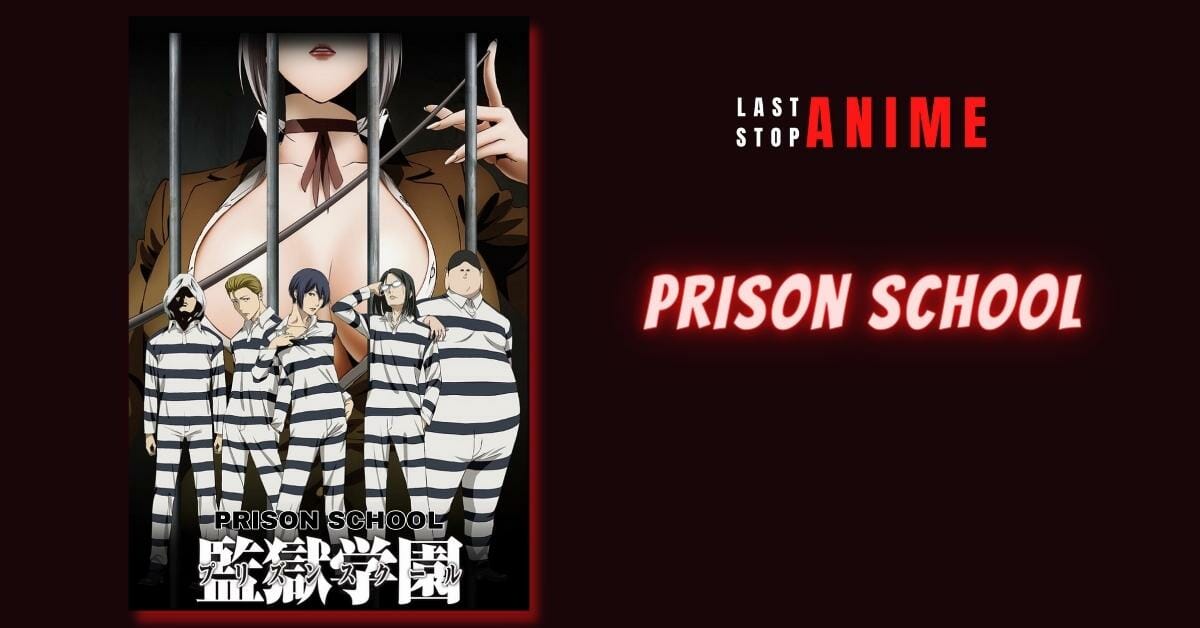 The story takes place at the Hachimitsu Private Academy, which only accepts female students. However, following the rule change, the school decides to make it co-ed with 5 boys.
Changing the school's history, the now predominantly female school has boys in it.
Kiyoshi and the other four boys are eager to begin their lives at this school for girls.
On their first day, they attempt to peek into the girls' bath, which completely ruins their first impression.
They have been sent to the school's prison, where they will be dealt with by the notorious underground student council.
First and foremost, it's important to note that this anime doesn't hold anything back. No, not in the least.
It also includes hardcore masochism, a principal who is fixated on asses, and misunderstandings about two of the guys who are allegedly gay for one another.
All of the activities mentioned in this are amusing and presented lightheartedly. Watching Prison School Uncensored might help you get through a tough week.
The best part of the story is the humor, which makes up for how intense and unpredictable it is. The animation was very interesting and enjoyable.
Therefore, this one is for you if you're seeking a humorous, uncensored anime.
Other Uncensored Anime You Must check out
Golden boy
Queen's Blade: Rurou no Senshi (Queen's Blade: The Exiled Virgin)
Okusama ga Seitokaichou! (My Wife is the Student Council President!)
Ishuzoku Reviewers (Interspecies Reviewers)
Seitokai Yakuindomo (Student Council Staff Members)