Anime has been around for decades, and we know how diverse the anime world is. You can get anything to suit your taste.
Do you like hard-core action? Well, we have Dragon Ball Z for you. Do you enjoy mysteries, suspense, and thrillers? We've got Psycho-Pass for you.
As we said, you can get anything, and that anything also includes Ecchi or Nude Anime in simpler terms.
Countless people have been encouraged to watch anime or read manga due to the expanding popularity of Japanese culture.
Everyone began acclimating to the culture, especially once the quarantine started. As a result, we have encountered a lot of new terminology due to its emergence.
Meaning Of The Term Ecchi
While "Ecchi" is a term, it also refers to a well-known genre. Ecchi is the Japanese word for sexual acts.
It alludes to amusingly pornographic behavior or embarrassing incidents like unintentionally displaying one's undergarments.
There aren't any completely nude scenes in it, though. In the genre, such sequences are exceptionally rare or barely present. In fan service, such are common scenes.
Difference between Nude Anime and Hentai
The line between Hentai and Ecchi /Nude anime is sometimes unclear to viewers. Well, we can't really hold them responsible.
Ecchi refers to anime series that contain explicit or lewd content. Ecchi moments or a ton of fan service are seen in almost all harem anime. And Hentai, well, it is basically animated porn.
Let's now discuss how Hentai and Ecchi differ from one another. It's not that difficult.
The explicitness of the material is the primary area of distinction. Hentai is really explicit. It is completely uncensored and depicts sex or nudity.
Hentai is usually targeted at adults, so they use explicit languages related to sex.
Some anime may include mysterious, complex themes that are obviously intended for adults, and some anime may have explicit content.
If you have ever watched it, you are undoubtedly already aware of how violent some anime can be.
The anime on this list have plots that aren't hesitant to be nudistically explicit. While some of these moments offer the characters greater depth, others can be crucial to the plot's advancement.
Well, tons of Ecchi or nude anime are available on the internet, so which one would suit your taste? So save your time today because we'll count down our top 10 nude animes.
The anime on this list will have some sort of nudity, and we are not promoting Hentai. Most of the anime on this list will not have explicit terms as Hentai does.
10. Shinmai Maou no Testament (The Testament of Sister New Devil)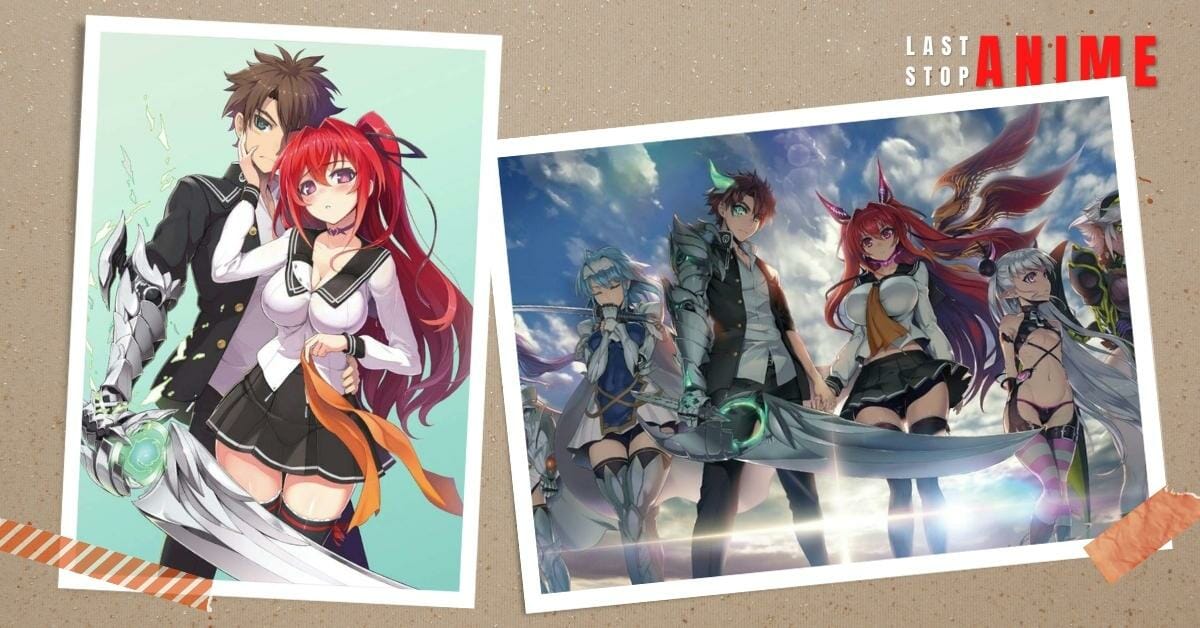 Number of episodes: 22
Number of seasons: 2 + 3 Specials + 3 OVAs
Status: Finished Airing
Genres:  Action, Fantasy, Romance, Ecchi, Harem
MAL Rating: 6.72
Where to watch: Crunchyroll, Netflix
The plot of Shinmai Maou no Testimony centers on Basara Toujo and his strange interactions with his step-sisters, Mio and Maria.
Basara Toujo, whose normal life took a drastic turn when his father decided to get married and bring home his new step-sisters.
The protagonist recalls the principles of his former clan when he discovers that the girl is the daughter of the demon lord but decides to defend his sisters rather than engage them in a violent conflict.
The parameters of their relationship are drastically altered as the story progresses, and the trio has an incestuous relationship against the accepted social conventions.
You have several scenes of sexual activity that are borderline hentai at best and hentai at worst, complete with light beams and steam clouds.
While The Testament of Sister New Devil suffers from averageness, not everything it contains is lost.
The sexual content is handled well, the theme is consistent throughout the narrative and character development, and the girls' designs are visually appealing.
09. Ichiban Ushiro no Daimaou (Demon King Daimao)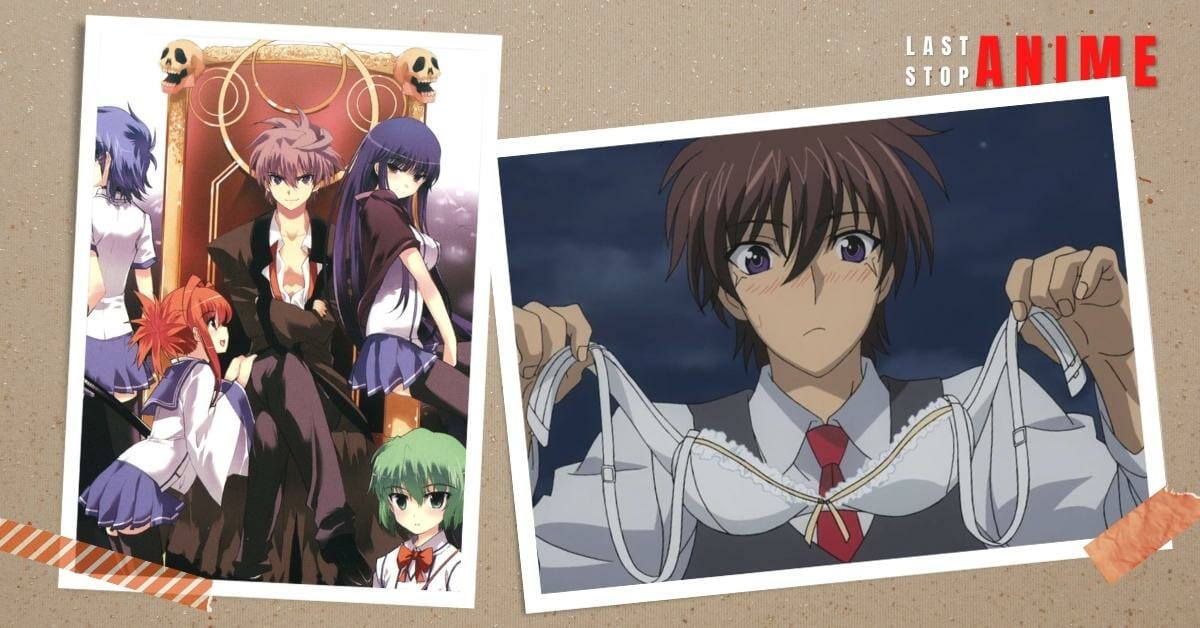 Number of episodes: 22
Number of seasons: 1 + 1 Special
Status: Finished Airing
Genres:  Action, Fantasy, Romance, Ecchi, Comedy, Harem
MAL Rating: 6.76
Where to watch: Crunchyroll, Netflix, HIDIVE
Akuto Sai enrolls at Constant Magic Academy with the aspiration of making the world a better place. There, he encounters the honorable ninja Junko Hattori.
Together, they promise to make the world better as they travel to the academy.
Still, things quickly get worse when he gets there because it was foretold that he would become the Demon King.
As rumors about his fate spread, the students at his school start to fear him, and Junko's confidence in him starts to wane.
Akuto is adamant about not letting his prophesied future decide what happens to him.
Still, it seems that everything he says and does only has one purpose: to serve as a confirmation that he will eventually become the Demon King.
Additionally, he finds himself surrounded by a harem of stunning women. Each of them is out to do something special for him, be it bringing him to justice or showing him love.
Akuto must battle to disprove the idea that his fate is predetermined while coping with his ever-growing list of tragedies with his newly awakened skills.
08. Hagure Yuusha no Aesthetica (Aesthetica of a Rogue Hero)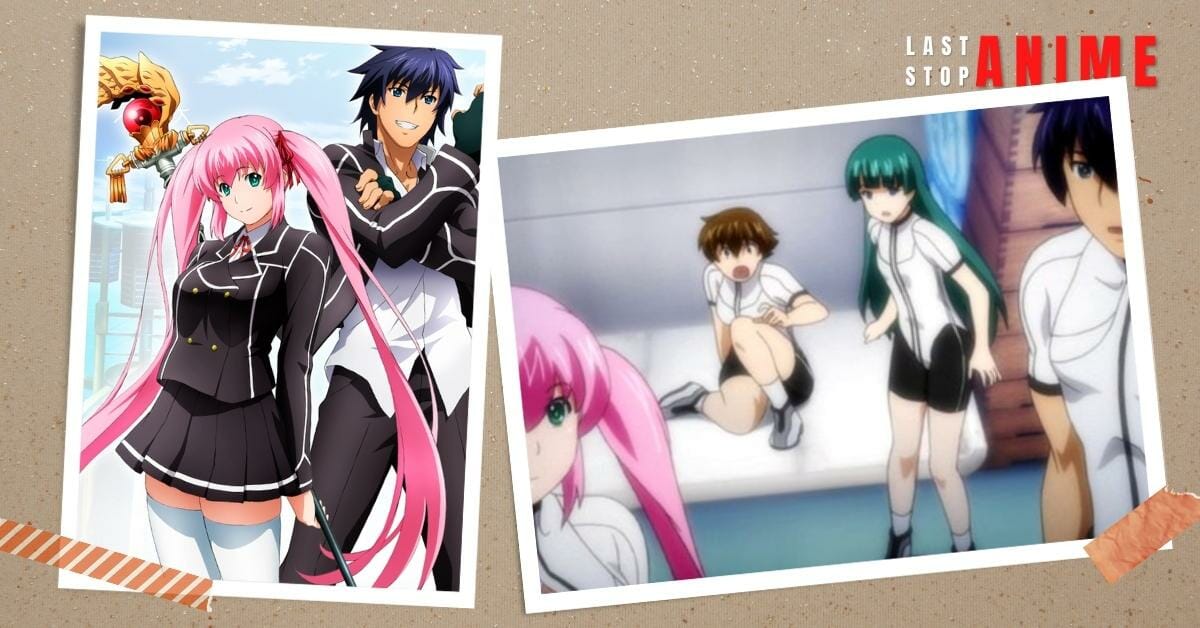 Number of episodes: 18
Number of seasons: 1 + 1 Special (6 Episodes)
Status: Finished Airing
Genres:  Action, Fantasy, Romance, Ecchi, Comedy, Harem
MAL Rating: 6.76
Where to watch: Funimation
Three decades ago, many people were dispatched to Alayzard to carry out certain missions that, if successful, would endow them with special talents.
One of the fortunate individuals who were able to return was Akatsuki Ousawa. He did not return alone; he brought Miu, the Dark Lord's daughter (whom he had defeated), with him.
They must now remain silent about her identity to preserve the balance and harmony of the present.
But given that they're sent to Babel to learn how to wield their powers, there are quite a few difficulties ahead.
It's usually clear what to expect when entering the ecchi genre: lots of slapstick and sexual humor, as well as a strong focus on fanservice.
Fans of Ecchi's anime will undoubtedly enjoy many mildly naked scenes throughout the series.
07. Girls Bravo
Episodes: 23
Number of seasons: 2
Status: Finished Airing
Genres:  Comedy, Fantasy, Romance, Ecchi, Harem
MAL Rating: 6.39
Where to watch: Funimation
Girls Bravo is a comedy anime with sex elements following Yukinari Sasaki, a high school student.
His life was miserable because girls constantly insulted or made fun of him.
He became so used to being mocked that he became allergic to looking at women. Yukinari's neighbor tries to prank him one day by trying to shove him into his bathtub.
Through the bathtub, he was miraculously transported to an unknown fantasy universe called 'Seiren.' Seiren was mostly populated by females, which upset Yukinari.
He still gets along with a girl, Miharu Sena Kanaka. She and several other Seiren girls follow him back to Earth and into his home.
They have numerous adventures while attempting to make sexual advances on the poor boy.
06. Gantz
Episodes: 26
Number of seasons: 2 + 1 ONA + 1 Movie
Status: Finished Airing
Genres: Action, Drama, Horror, Sci-Fi, Supernatural, Ecchi, Psychological, Gore
MAL Rating: 7.00
Where to watch: Crunchyroll, Netflix, Funimation
Gantz is a one-of-a-kind anime set in a universe where dead people are hired to work for a massive sphere.
Kei Kurono and Masaru Kato are two such individuals who perish in a railway accident and are obliged to go on strange expeditions.
A black sphere gives the contestants quests to finish to gain points, which will give them chances to receive some reward, such as returning to their normal life.
There are several naked scenes in the immersive storyline. Gantz is a must-see if you're searching for an exhilaratingly violent series with solid technical merits.
It has an intensity and an eagerness to demonstrate brutal violence that most anime do not have.
05. Devilman: Crybaby (2018)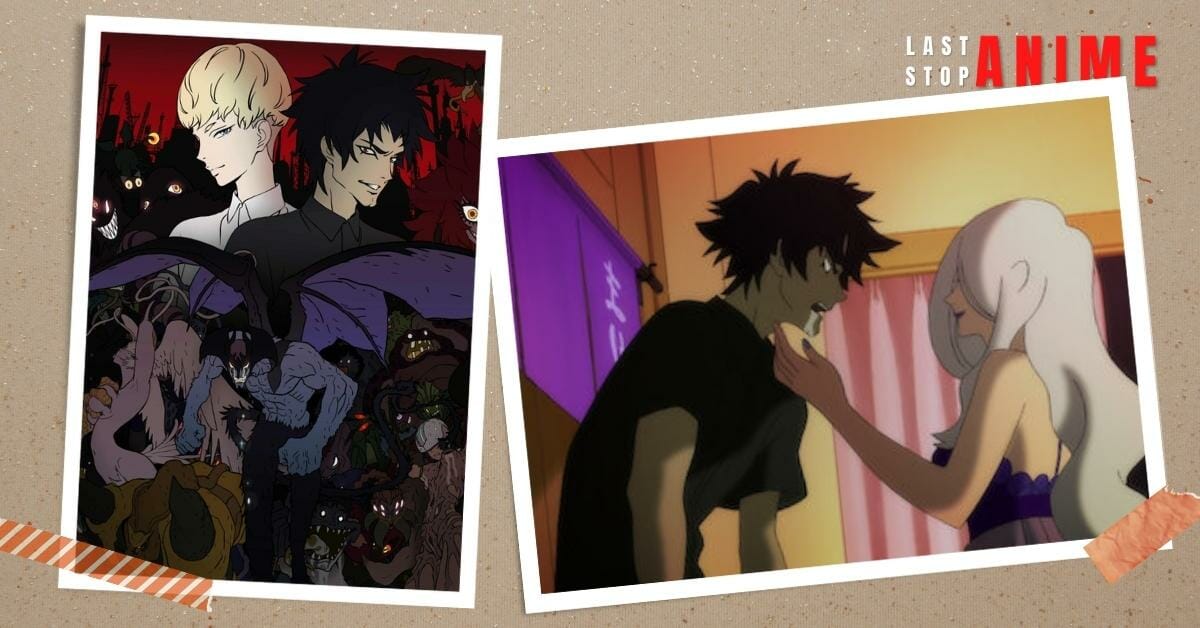 Type: ONA
Episodes: 10
Number of seasons: 1
Status: Finished Airing
Genres: Action, Avant Garde, Horror, Supernatural
MAL Rating: 7.76
Where to watch: Netflix
Devils can take human forms only if they seek a host body. But nevertheless, if a person is tough enough, they can use the devil's power and authority to their obvious benefit by becoming a devilman.
Akira Fudou is a good, shy guy who is constantly ready to help others. So when his friend Ryou asks for his assistance in uncovering some devils on the Sabbath, he appears to agree.
However, things quickly escalate out of control when devils begin possessing humans and start causing chaos.
Akira fuses with the devil Amon out of desperation to save his friend Ryou when he can no longer bear the possibility of losing him. This gives him the strength to battle the other devils and protect his friend.
He decides to use his power and authority for the betterment of humans after becoming a powerful devilman in the process.
Although there is a lot of action and drama in the show, there are also some sexually suggestive scenes that you might enjoy.
Devilman Crybaby is one of the rare anime with nudity as a plot device, not just for fan service.
According to Satan in Episode 10, demons first appeared on Earth as early wild creatures killing themselves to survive.
So, according to Satan's statement, what role do violence and sex play in Devilman Crybaby?
By killing other species, violence symbolizes the continuation of species, and sex represents the continuation of species through reproduction.
Sex is employed as a demon-invoking tool in Silene and an improved character trait in Akira after being possessed by Amon, manifested as a physical improvement in the anime.
Both depict a "demon" and how humans are not very far from them.
04. To LOVE Ru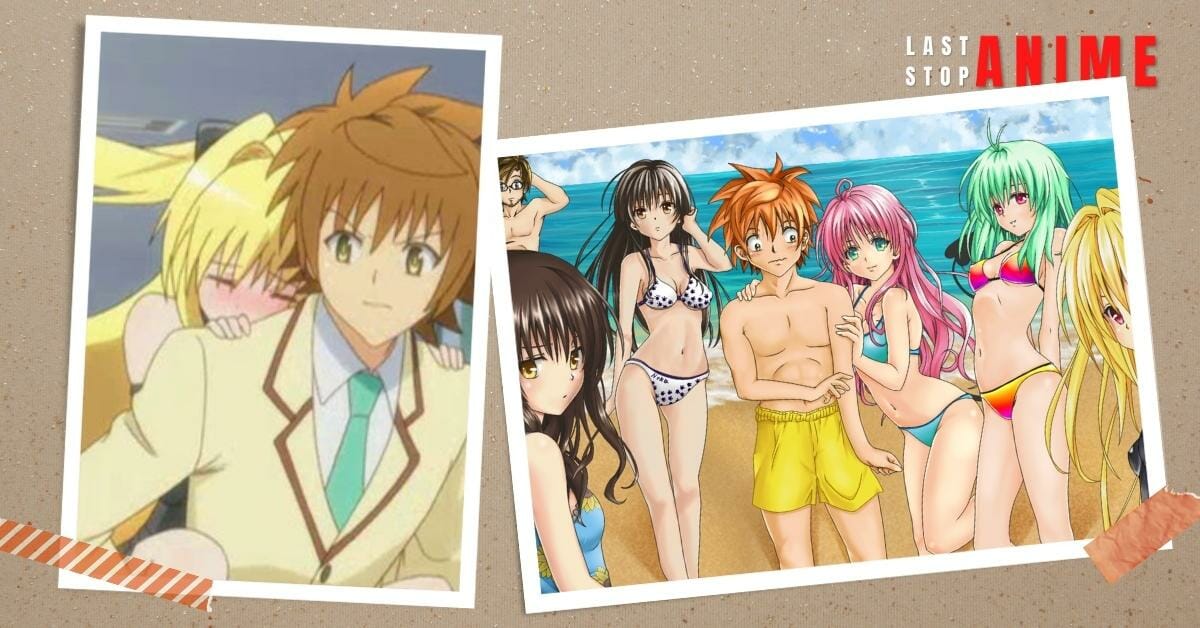 Number of episodes: 62
Number of seasons: 4 + 1 Special (2 Episodes) + 4 OVAs
Status: Finished Airing
Genres: Comedy, Romance, Sci-Fi, Ecchi, Harem
MAL Rating: 7.00
Where to watch: Amazon, Crunhcyroll, HIDIVE
'To Love Ru' is a rom-com anime with harem and Ecchi aspects. Rito Yuuki, a 16-year-old boy, is in love with his school friend, Haruna Sairenji.
He had feelings for her since junior high. But he is still unable to confess to her, and this will only become more difficult as the series progresses.
Rito is taking a shower one day when an attractive naked girl falls on top of him. The girl is Lala Satalin Deviluke, an alien princess.
She has fled her planet to prevent an unnecessary marriage alliance and is needy enough to marry Rito.
This complicates the situation for Rito, who has now become reluctant to admit his feelings to Haruna.
More gorgeous girls gradually show up and attempt to tempt him with overly sexual behavior and attitude.
They don't halt here at all, and they even get in Rito's way when he attempts to confess his feelings for Haruna.
The plot isn't any better than your typical ecchi/harem/comedy anime. The protagonist is constantly in "misunderstandable situations" with the girls, who appear to feel something for him.
The comedic aspect of to-LOVE-Ru is always noticeable. There were no "dull" comedic moments in the anime, but that changes depending on how much you like Ecchi.
03. Highschool of The Dead
Number of episodes: 12
Number of seasons: 1 + 1 Special
Status: Finished Airing
Genres: Action, Horror, Supernatural, Ecchi, Gore
MAL Rating: 7.08
Where to watch: Crunchyroll, Hulu, Funimation, HIDIVE
When you have a lot of attractive and busty hotties running around and being the girl boss, a zombie outbreak is considerably more enjoyable to watch. This alone makes 'Highschool of the Dead' such an enjoyable anime.
When Japan is unexpectedly consumed by a zombie apocalypse, humanity begins to fall apart, whereas the survivors fight for survival.
Takashi Kimuro is compelled to kill a friend who has been mauled by a zombie.
Takashi vows to anyone but himself that he will safeguard Rei Miyamoto, his now-deceased comrade's lover.
Soon after, the duo decides to join other school students who have banded together to come up with a way to stay alive during the apocalypse.
This group includes some breathtaking and sensual girls who participate in several explicit sexual scenes.
The High School of the Dead is a fantastic story about the survival of humanity. The existence of humanity could be wiped off the face of the earth. But these high schoolers are ready to protect themselves.
There's sufficient action to keep you entertained just from that aspect. Highschool of the Dead contains plethora of positive things happening in HOTD despite the unpredictable amount of fan service.
There's a good action, a few small romantic movements, comedy, and suspense, and the situation is realistic in that the characters depicted are not really all that special outside of their role in the group.
We have a group of people who rely on one another to survive in a dangerous world. And, in general, it's a pretty good show.
02. Kiss x Sis
Number of episodes: 24
Number of seasons: 1 + 1 OVA ( 12 Episodes)
Status: Finished Airing
Genres: Romance, Ecchi, Comedy, Harem
MAL Rating: 6.63
Where to watch: N/A
"Kiss x Sis" is an incestuous relationship-themed harem anime with Ecchi factors.
When Keita Suminoe's father remarries after his mother dies suddenly and unexpectedly, he introduces two twin sisters, Ako and Riko Suminoe, with him.
The trio begins to form a romantic connection as they spend some time around each other, which gets out of hand when Keita tries to study for his high school tests.
Although the twin girls start making sexual advances, the main character does everything he can to keep their relationship platonic.
However, as the show turns interesting, he gives in to a few of their sexual impulses. What follows is not suitable for a young audience.
Because of Keita's moral beliefs, he gets in a situation where both his stepsisters have feelings for him.
He understands he can't choose between them, but rather than going for both, he makes the more difficult but much more mature choice not to give in to them.
The animation is subpar, but it does provide a pleasant experience. The story of Kiss x Sis is exciting. It's entertaining to watch Keita control his impulses.
01. High School DxD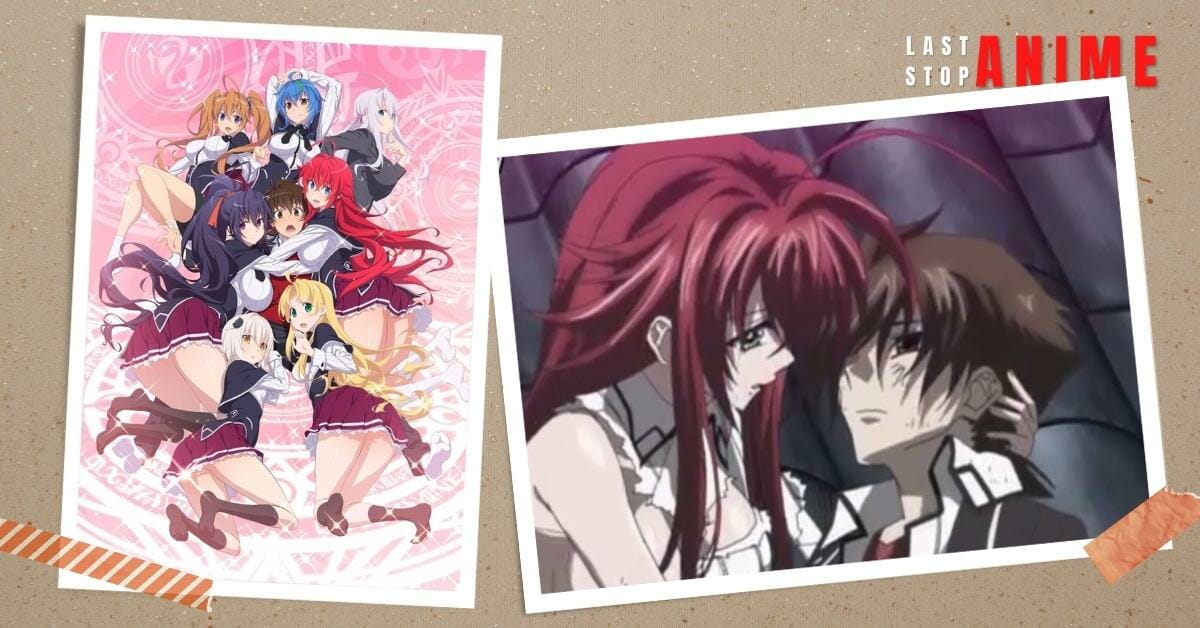 Number of episodes: 48
Number of seasons: 4 + 3 Specials + 3 OVAs
Status: Finished Airing
Genres:  Action, Fantasy, Romance, Ecchi, Comedy, Harem
MAL Rating: 7.34
Where to watch: Hulu, Crunchyroll, Funimation, Netflix
Well, to one's surprise, at the first stop, we have High School DxD. Issei Hyoudou is a high school student who wastes his free time ogling girls and fantasizing about how he might seem to have his harem.
Threatening supernatural beings such as demons and fallen angels prowl the entire academy.
Issei Hyodo is a human student unaware that his school is overrun with monsters.
He gets excited that a beautiful girl named Yuma Amano wants to go on a date with him. When Issei discovered Yuma was a fallen angel, things turned serious.
Yuma eventually kills Issei, but luckily, Rias Gremory, a lovely red-haired devil and third-year student at the Kuoh Academy, ends up saving him by reincarnating him.
Issei awakens the next morning to find himself cuddled by Rias, who is completely naked! Rias clearly had feelings for Issei. She informs him that he has become a devil and must faithfully serve Rias.
High School DxD is an Ecchi that eventually becomes a great storyline. While the series has an interesting plot, it also contains some sexiest anime scenes.
Consider it a fan service-oriented series; it provides what it promises: an Ecchi harem comedy with angels versus devils versus fallen angels theme.
Other Anime With Nudity You Might Want To Checkout
Ladies Versus Butlers!
Black Lagoon
Yuragi-sou no Yuuna-san
Afro Samurai
Sekirei