Animeverse is a multiplex of genres and intriguing plots that portray human conscience, values, culture, and character. Unfortunately, sometimes these plots are themed on gore, inhuman and violative content. Thanks to some manga artists and their grit to produce manga with such elaborate scenes.
While these scenes can be part of a bigger plot, backstory, or subplot themselves, sometimes such episodes or the entire manga are nothing but a collection of psychological horror with an added touch of sexual violence.
Often, these gut-wrenching anime are a covert or overt depiction of our society.
However, if you are perceptive enough, you might as well notice the subtle malfunctioning psychological traits of the offender and their schematic processing while committing acts of sexual violence.
It is important to highlight that occasionally disturbing sex scenes in anime are not just about rape and sexual assault but also unnatural sex.
Today we bring a list of such anime to help you either steer clear from them or watch them test your balls. Proceed with caution!
IMPORTANT NOTE: The purpose of this article is certainly to not glorify violence of any kind. We are strictly against it. The purpose of this article is to bring to light the shows that consist of anime rape scenes or sexual assault, so that the next time you are watching any of these anime with your little son or daughter or brother or sister, you should know that these are not appropriate for them. You MUST prohibit any person below 18 years old from watching these scenes. These are only meant for adults. With that said, here's the list of most disturbing anime sex scenes.
21. Aesthetica of a Rogue Hero
Genre: Action, Fantasy, Harem
Watch It On: Amazon, Crunchyroll, Funimation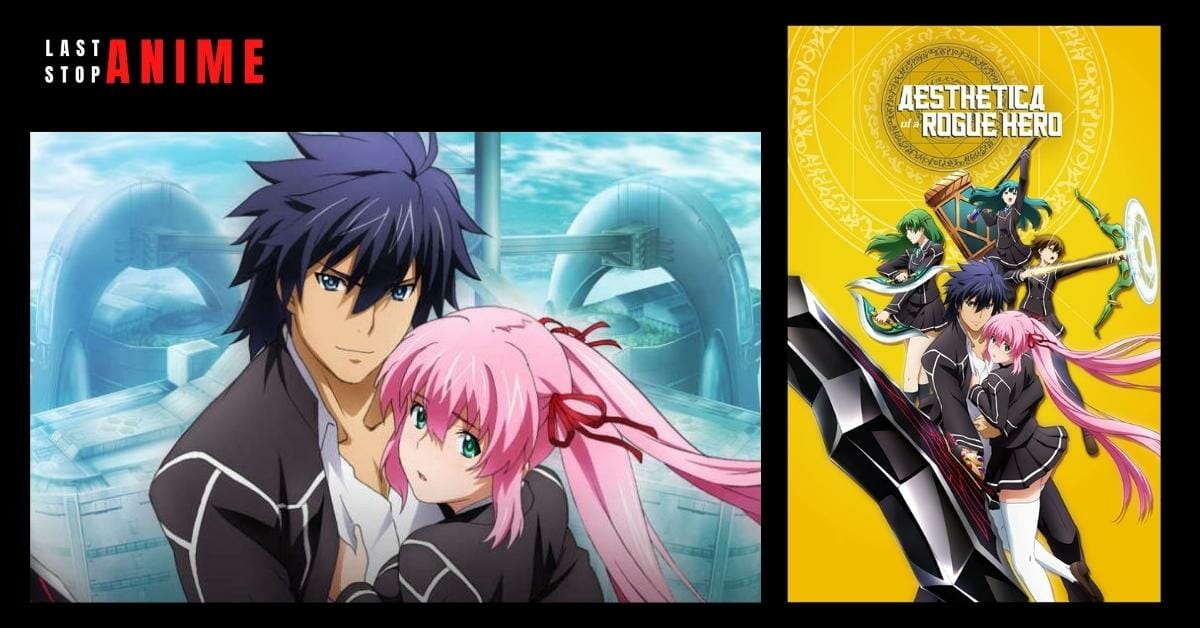 Plot: Akatsuki is the arrogant and perverted protagonist of this series.
This teen fights inter-dimensionally and has been put in charge of protecting Miu, whose dad he'd killed in a fight. The kid fights evils in all the worlds possible.
Disturbing Occurrence: Not sure if Akatsuki has the consent or not, but on several occasions, he gropes Miu's breasts and watches her take a shower.
Our dude here can take off women's underwear without them noticing; oddly specific?
20. Dororo
Genre: Shonen, Action, Fantasy, Adventure
Watch It On: Amazon, Netflix
Plot: The anime portrays the quest of Hyakkimaru, a grown-up man whose father sacrificed to demons.
Dororo, a little girl posing as a boy, partners up with Hyakkimaru in his avenge, who she calls her 'Aniki' or 'Older brother.'
Disturbing Occurrence: In a certain scene of the anime, Hyakkimaru's love interest Mio is shown serving two enemy clans as a sex worker to fend for herself and the orphaned children she mothers.
Though the scene doesn't explicitly show any such form of nudity, Mio's later thoughts about her being 'impure and filthy' when she's just the kindest soul are hurtful.
Later in one of the episodes, she's killed for being suspected as a spy of the enemy clan, which makes watching the anime harder than ever.
19. NouCome
Genre: Romantic Comedy
Watch It On: Crunchyroll, HiDive
Plot: The anime is weird but not unusual considering the storyline, which revolves around a high school boy named Kanade Amasuka.
Kanada is cursed, and his school life gets hampered by multiple odd choices in his mind, which he has to answer.
Disturbing Occurrence: There's a certain scene in the anime where Kanade is approached by several boys who forcefully try to copulate with him. Is the scene given a comedic tone?
So, forceful molestation of a schoolboy is a thing of comedic relief? If the act in itself weren't enough, several lassies would watch Kanade being (raped?).
The scene where Kanada is violated isn't graphic; however, when much thought is put behind the scene and theme… is it bothering?
18. Paranoia Agent
Genre: Psychological Horror and Thriller, Satire
Watch It On: Amazon, Crunchyroll, Funimation, Netflix
Plot: The anime and its gradual progression are knitted around a criminal known as 'Shounen Bat.'
The series, set in Tokyo, delves into the bizarre circumstances under which the criminal attacks his victims.
Disturbing Occurrence: In Episode 6, a girl named Taeko Hirukawa discovers herself as a victim of her father's sexual abuse.
While surfing her father's computer, she finds a bunch of her naked pictures taken through a spy camera.
The experience is so traumatic for the little girl that she pleads to the criminal to make her "forget" what she had unearthed.
17. Interspecies Reviewers
Genre: Fantasy, Sex Comedy
Watch It On: Amazon, Funimation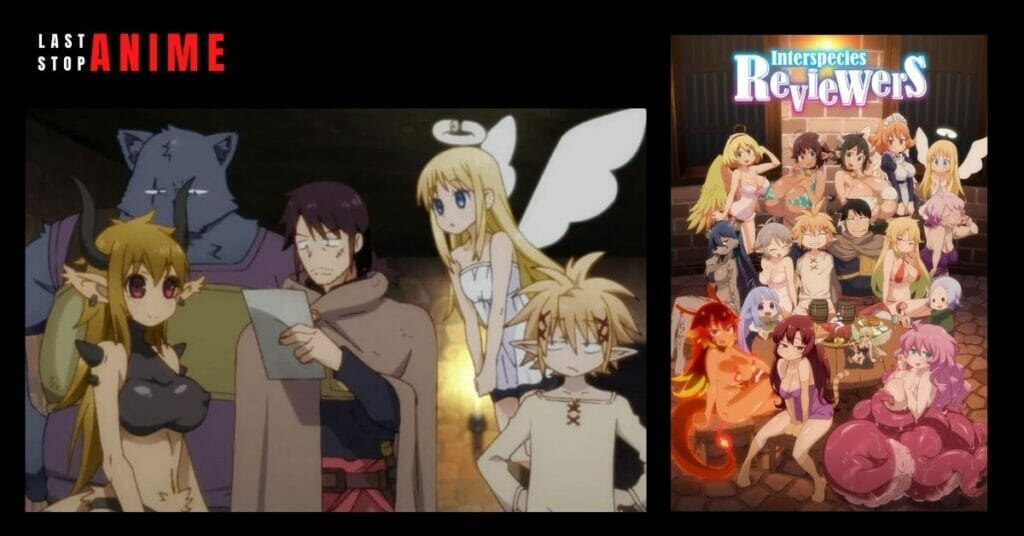 Plot: The discontinued manga series is a soapbox for three main characters who narrate their carnal encounters with different species.
Disturbing Occurrence: Not exactly disturbing, but the watch is tedious and brain-draining.
The anime is nothing but full of nudity, transphobia, brothels, prostitutes, and coitus.
The anime sexualizes children and hyper-sexualizes women, which is, umm… I guess the focal idea of the anime?
16. Violence Jack
Genre: Post-apocalyptic, Action, Drama
Watch It On: N/A
Plot: A post-apocalyptic Japan is infested by lethal gangs attacking weaker society sections.
Violence Jack vows to fight against these vandalizers. The anime has a whole series and one-shot stories published between 1986-1990.
Disturbing Occurrence: One of the most mentally-disturbing anime ever. VJ lacks a solid direction when it comes to its plot and is full of gore and NSFW scenes.
For example, the Evil Town arc has this scene where after Japan is hit with food scarcity, havoc and bloodthirsty scavenging for food supplies is caused, a group of men rapes several women causing the women to hide.
In another anime scene, a lady is seen being raped at gunpoint.
There are also scenes of women being raped by monsters. This anime proves to be a terrible watch for those seeking a good plotline.
15. Perfect Blue
Genre: Psychological thriller
Watch It On: Amazon Prime Video
Plot: The plot perfectly explains celebrity life's dark sides.
The plotting of the film is around two girls, one being a J-pop idol while the other girl is her manager with an unaccomplished dream of being a famed pop idol.
Mima, the J-pop idol, her mental health deteriorates due to certain happenings in the film, while Rumi, her manager, is upto some twisted shit that gradually unfolds as the film proceeds.
Disturbing Occurrence: Mima later gets raped by a group of men; however, the scene or the act of sexual abuse is a simulation to help her gain popularity as she strives to change her career from an idol to an actor.
The scene is a gripping watch with added psychological elements and internalized trauma.
14. Paprika
Genre: Sci-fi, Psychological thriller
Watch It On: Amazon, HBO Max, Disney+, Netflix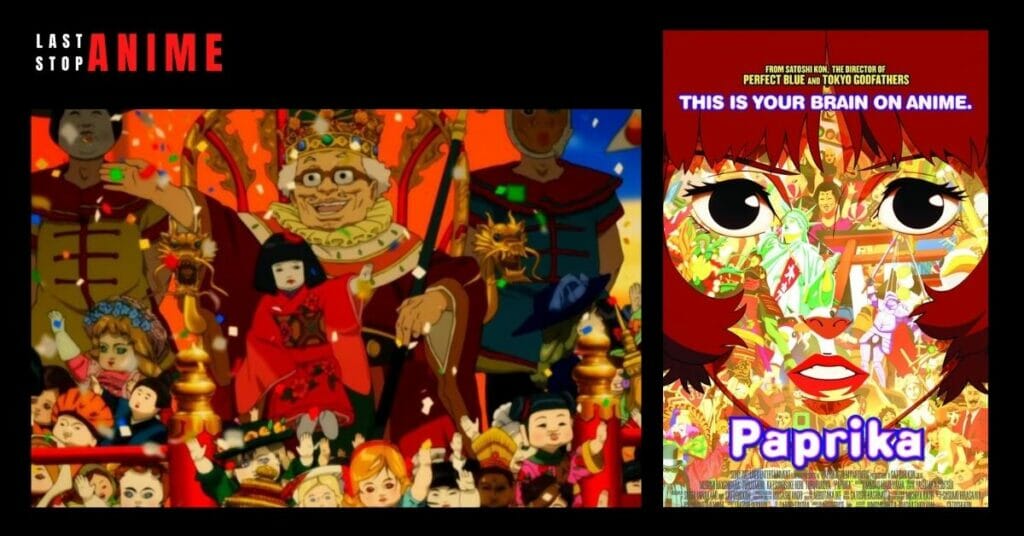 Plot: This anime movie in itself is a psychological masterpiece that explores the 'dream realm' and other concepts related to it.
The anime revolves around a machine, 'DC Mini,' developed by lab tech Atsuko Chiba who, with its help, can gain access to a person's deepest and darkest spaces of the mind, something helpful in treating psychological ailments.
Later, when the device is stolen and a state of mental terrorism is afflicted amongst people, Chiba's alter ego 'Paprika' takes on the quest to find the criminal and help people.
Disturbing Occurrence: While there are several disturbing elements in the anime, the most unsettling one is when in one of the scenes, a man grabs a lady's crotch and rubs her in a dream sequence.
Another bizarre scene is Paprika's encounter with an older man in yet another dream sequence wherein she shoves her hand down his pants and tells him, "It is going to get rough."
13. Devilman Crybaby
Genre: Supernatural Horror
Watch It On: Netflix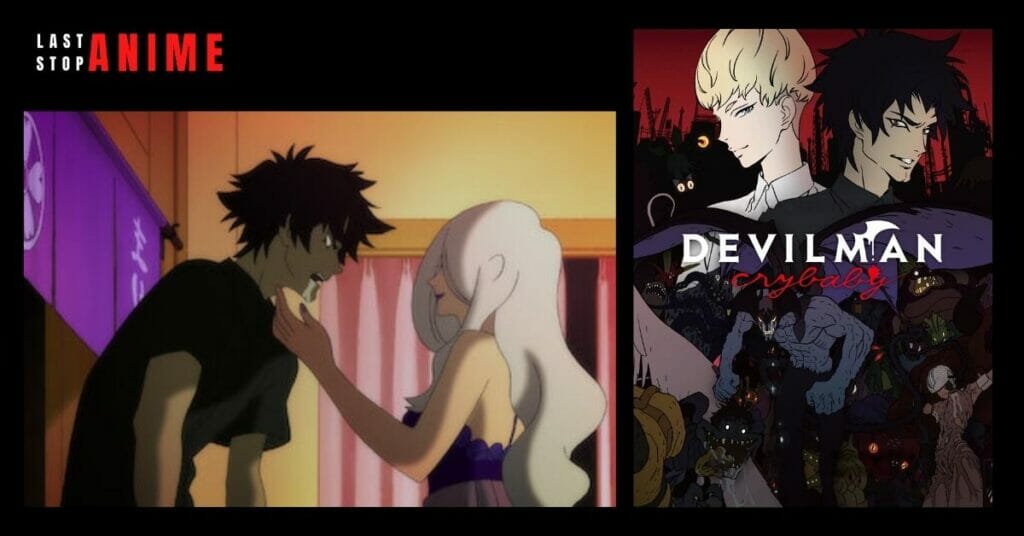 Plot: The anime is about two friends, Akira Fudo and Ryo Asuka, fighting against demons to save Earth from a catastrophe.
The anime series is a disturbing collection of themes like homophobia, racism, human bigotry, mass brutality, etc.
Devilman Crybaby has several scenes with characters having bizarre sexual fantasies, sex infused with gore, and even characters having thoughts about raping other characters.
Disturbing Occurrence: While there are off-putting instances in almost every episode of Devilman Crybaby,
Episode 5 takes the cake for where Akira is seen sexually offending demon Silene/Sirene in the most gruesome manner.
While Silene initially consents to have sex with Akira only to arouse her lover Amon who's assimilated into Akira's body by a Sabbath ritual.
However later, after Silene realizes that Amon is no longer the devil she loved, she tries to get rid of him only to be forcefully penetrated and physically injured by Akira mid-air.
This scene is often debated whether it can be ascertained as rape or not.
12. Shimoneta
Genre: Dystopian, School comedy, Sex Comedy
Watch It On: Crunchyroll, Funimation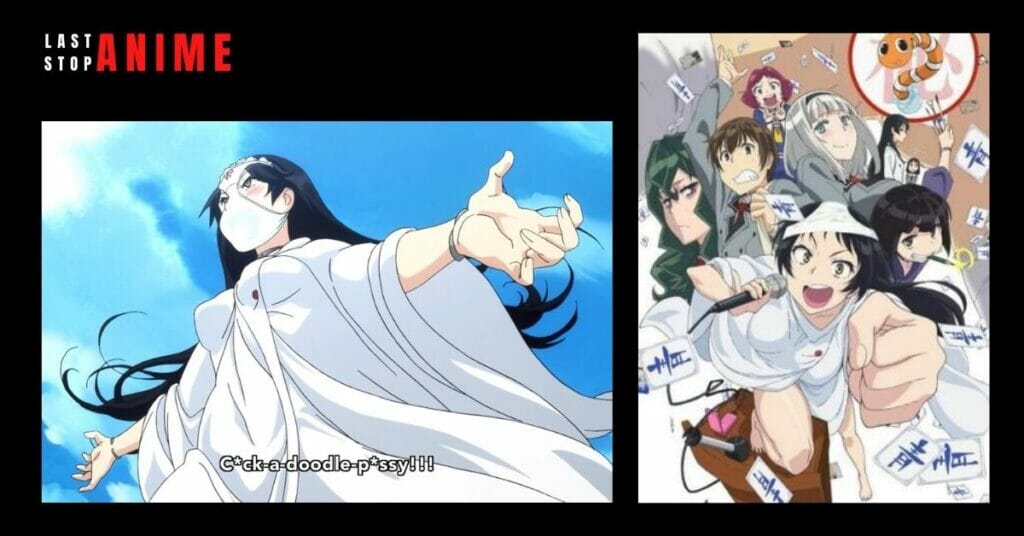 Plot: Shimoneta rose to fame through its light novel, a slice-of-life kind of anime.
The anime travels around the lives of people in Japan who are barred from indulging in any explicit language or act.
However, trouble ensues after a terrorist outfit, 'SOX' rebels against the authoritarian government, with the infamous Ayame Kajou being their gang leader.
Disturbing Occurrence: Several episodes brim with nudity, lovemaking, and forcible intercourse. However, the hyper-sexualization of lassies and lads is enough to make one sick.
There's a scene where a girl attempts to defile her crush on several occasions (she succeeds later) and even feeds him cookies made out of her vaginal discharge.
There is a lot that happens in this anime without consent. Watch it at your own risk!
11. Neon Genesis Evangelion
Genre: Meccha
Watch It On: Netflix
Plot: Neon Genesis Evangelion is an anime that details the story of an endless battle between biomechanical humanoids termed 'Evangelions' and beings known as 'Angels.'
Shinji Ikari is the teen protagonist in this series, who's recruited into the paramilitary force of the 'Nerv' by his father.
The anime has concepts of human psychology, ancient culture, and symbolism integrated skillfully.
Disturbing Occurrence: In the film 'NGE: The End of Evangelion,' Shinji is seen masturbating to his girlfriend Asuka, who is paralyzed.
Shinji's post-nut clarity after committing the act doesn't help!
10. Psycho-pass
Genre: Cyberpunk, Psychological thriller
Watch It On: Hulu, Funimation, Netflix
Plot: The anime series, set in futuristic Japan, has an interesting mechanism to enforce the law using a biomechatronic scan.
Japan's law enforcer agencies do the scan to track criminals and potential criminals and eliminate or imprison them if their Crime Coefficient increases.
Disturbing Occurrence: There's no graphical display of rape or intercourse scenes. There are; however, certain scenes indicating the precedent or aftermath of a rape scene.
In episode 1 of season 1, a person displaying severe manipulative tendencies is seen branding a woman with a heated knife he has taken hostage after expressing his longing to rape women.
In episode 114, a man is seen approaching a lady, ruthlessly attacking her with a hammer rendering her partially unconscious, and then raping her.
While all this is happening, the crowd is shown to watch and record the tragedy on their phones.
This particular anime rape scene is eerily realistic, considering the magnitude of present-day crimes and the reaction of onlookers.
9. Nana
Genre: Josei, Musical, Romance
Watch It On: Amazon, HiDive, Hulu, Netflix
Plot: Nana for the most part, is a satisfying watch. It dives into friendship, individual differences, ideas, character growth, and much more.
There are two female protagonists in this series; both have the same name but strikingly different personalities.
Nana 1 dreams of being a famous rockstar and has a bold and sexy aura, unlike Nana 2, who is in an overly dependent relationship with her boyfriend.
Disturbing Occurrence: There are not many happenings with graphic barbarity or abuse.
There is an event or two where Nana 2 is forced into having intercourse by her guy; Nana 2's helplessness makes the viewer feel helpless and irked.
8. Goblin Slayer
Genre: Action, Fantasy
Watch It On: Amazon, Crunchyroll, Funimation, Netflix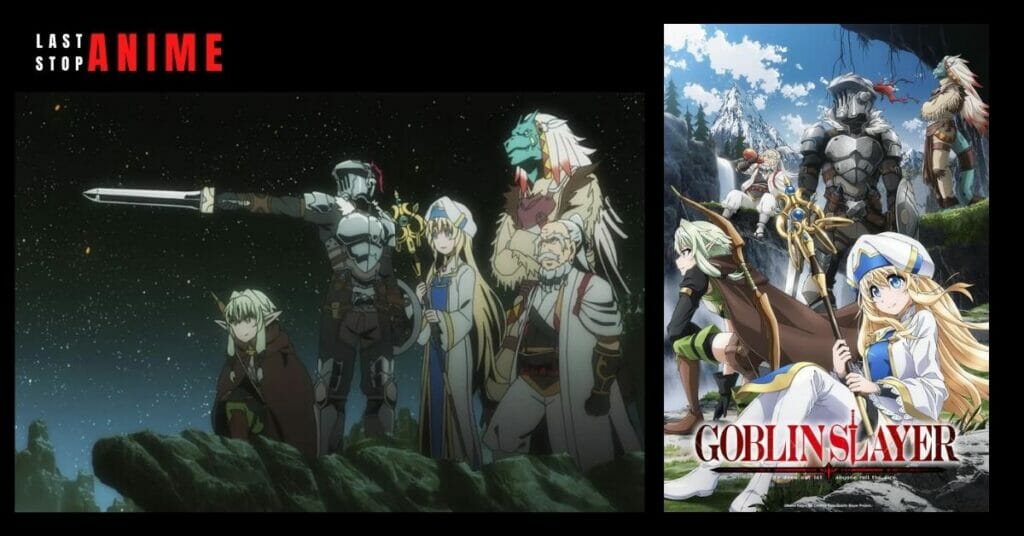 Plot: The anime is spun around magical creatures known as 'Goblins,' the sufferings caused by them, and how protagonists protect the human race by battling against the wicked creatures.
In this anime, several women and girls are kidnapped by goblins to be raped and breed their children.
Disturbing Occurrence: While the anime itself is pretty much visually filtered from showing the girls being raped.
In the first episode, after the maiden amateur priestess and her group loses a goblin slaying quest, one of the female adventurers' is raped by a bunch of goblins.
There are many disturbing rape sequences in the anime involving elf girls too. It is safe to say that there are 4 scenes of explicit sexual abuse in the anime.
7. Garden of Sinners
Genre: Light Novel, Supernatural, Suspense
Watch It On: Amazon, Crunchyroll
Plot: Though Garden of Sinner doesn't exactly have an anime series, what it does have is 8 movies, an OVA, and a film.
The theme revolves around murder, depression, life philosophy, and self-identity crisis.
Disturbing Occurrence: In the 'Garden of Sinners: Remaining Sense of Pain,' the first thirty seconds are of the antagonist 'Fujino Asagami,' a high school girl being raped over a pool table by multiple gangsters.
The scene is even more traumatic because Fujino cannot process and feel the pain she is in while being raped. The scene has now been cut.
6. Ninja Scroll
Genre: Action Thriller, Ecchi, Fantasy
Watch It On: Amazon, Crunchyroll
Plot: The anime is set in the Edo period and is about the quests of ninja Jubei Kibagami who has been assigned to guard a precious something known as "Dragon Stone" and be a human shield for its barer, Shigure.
The protagonist is assisted by a government spy and a thief in his journey.
Disturbing Occurrence: There are several scenes with graphic brutality, rape, molestation, and sexual activity.
Some episodes are so petrifying that having to watch them is a pain in the arse!
For example, in one of the scenes in the anime, a man is told to have intercourse with a lady to get cured of poison in his body.
There is also a scene of attempted rape by a monster.
5. Berserk
Genre: Dark Fantasy
Watch It On: Amazon, Crunchyroll, Funimation, Netflix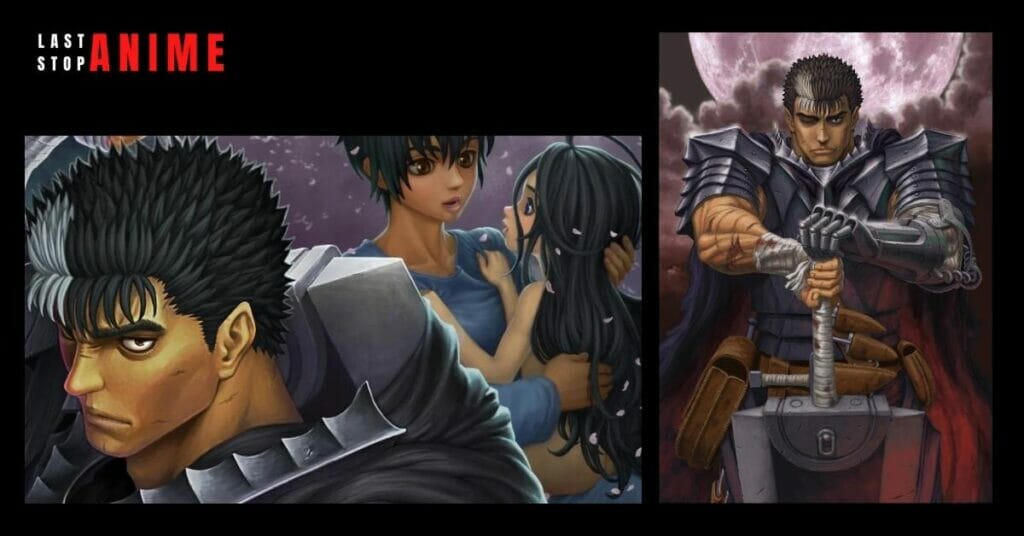 Plot: This anime revolves around the journey of its main protagonist, 'Guts,' a swordsman fighting against demons and all other evils.
The anime then traces Guts' character development and expedition as a part of a mercenary group known as 'Band of The Hawk.'
Disturbing Occurrence: Many scenes show sexual crimes being committed by not only humans but beings that look like animals and demons.
It is not suggested to watch the anime or read the manga if you are extremely sensitive to such content.
The top three scenes in the anime horrifyingly desecrating are- In chapter 124, a possessed horse rapes a girl. In another chapter, Griffith is seen raping Casca to curse Casca and Guts' child.
The manga is full of violent depictions and chapters full of rapes and attempts to rape.
4. Redo of Healer
Genre: Dark Fantasy, Adventure, Romance
Watch It On: HiDive
Plot: Redo of Healer is more or less the revenge story of the main character, who was abused and mistreated in his past.
In this anime, mc was beaten, physically and mentally abused, and raped by the princess and her men ( also women) several times.
So, Keyaru vows to rape and kill every last one of them to get his revenge for what they did to him.
Disturbing Occurrence: To pick a scene that is disturbing in this anime…aww shucks, I mean the series would happen to be an injustice to our male protagonist Keyaru, who's defiled and tampered with against his will several times in the past.
Watching Redo of Healer might not be good if you have a tender heart or PTSD.
3. Shoujo Tsubaki
Genre: Horror, Mature, Tragedy, NSFW content
Watch It On: GogoAnime, Youtube
Plot: A film released in 1992 by Shoujo Tsubaki portrays the painful ordeal a young girl goes through after her mother's death.
The movie is a psychological shocker and has been banned in Japan.
Disturbing Occurrence: No scene in the movie that doesn't have some form of violence, abuse, or nudity.
The adult members of the freakshow repetitively assault Midori, a chore girl in a circus.
The movie is an ugly reflection of the horrors in our society and the dilemma of sexual assault survivors.
2. Kill La Kill
Genre: Action, Adventure, Comedy, Sci-fi, Sports
Watch It On: Amazon, Crunchyroll, Hulu, Funimation, Netflix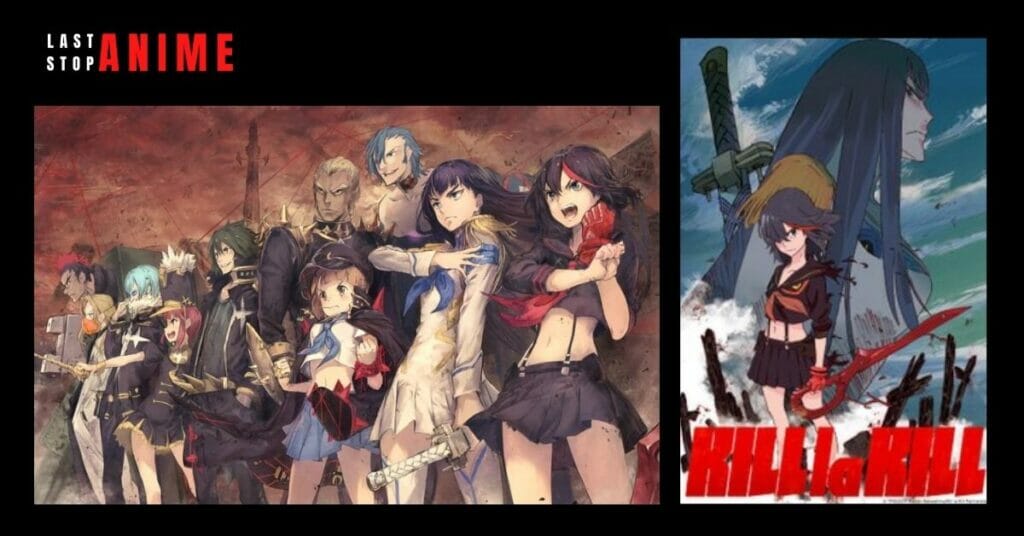 Plot: A high school girl seeks revenge against her father's murderers.
Her unusual route of attaining justice is paired with her bizarre weapon choice, i.e., her father's scissor blade. Is this how high schoolers are supposed to be? Yikes!
Disturbing Occurrence: In Episode 16, aka 'The Bath Scene,' the main antagonist of the anime Ragyo Kiryuin sexually molests her daughter while she is in a bathtub.
Ragyo violates her daughter's body on several occasions. She's a rapist and a failure of a mother.
Check our article on anime similar to Kill La Kill, If you've already watched it.
1. Cross Ange
Genre: Action, Yuri, Meccha, Supernatural, Ecchi
Watch It On: Crunchyroll, Funimation, Reelgood
Plot: After being stripped of her title as Misurugi Empire's princess, Angelise Ikaruga Misurugi is detained in Arzenal, where she must fight to survive maleficient creatures known as Dragons.
You should definitely watch Cross Ange as it tops the list as well.
Disturbing Occurrence: In Episode 1, Princess Angelise, after being deported to a prison cell for being a 'Norma' girl, is physically molested under the guise of a 'cavity search' by guards of the Norma prison facility.
They embed a piece of electronic equipment in her butt post, which she's seen lying on the prison floor with a bleeding anus and a bruised body.
There are a lot of shocker themes that the anime explores casually!