What is anime, and why is it becoming increasingly popular? Who watches anime? Is it only for kids? Where to watch anime? If you have these questions in mind, you have come to the right place! Whether you have been foreign to the anime world until now or are already an anime fan wanting to learn more about the art form, there is a lot you can take away from this article.
Most of us have come across one or the other anime at some point, knowingly or unknowingly. At present, anime is no longer the niche medium of entertainment it earlier used to be.
It has long invaded mainstream entertainment and carved its way to becoming one of the most demanded and sought-out forms of entertainment.
At the Global TV Demand Awards 2022, the insanely popular anime Attack on Titan won the award for the "Most In-Demand TV series in the World 2021"- a title formerly held exclusively by shows like The Walking Dead and Game of Thrones. It also became the first-ever non-English series to gain that title.
It may also be surprising that the highest-grossing film of 2020 was an anime movie, yes, a non-Hollywood movie (for the first time in cinema history), Demon Slayer: Mugen Train.
Its success exhibited the heights that Japanese animation has touched, all while asserting to the entertainment world that anime is at its peak and is now more in demand than ever before.
There are many reasons why anime is the talk of the town these days. So, let's go over some gripping facts and common confusions regarding anime.
Before we get down to the nitty-gritty of anime, let's start with the basics!
Anime- An Art Form
In simple terms, the term anime refers to any and all animation originating from Japan. Whereas, for viewers outside of Japan, it refers to a particular style of Japanese animation, more often than not, aimed at teens and young adults.
Anime is hand-drawn and generated through computers, and the processes involved in anime-making demand strenuous efforts and time.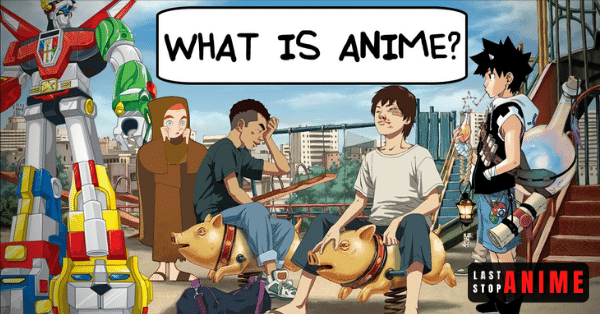 It differs from today's predominant style of animation produced overseas, as Japanese style animation is 2D, while animation originating in the west is now more 3D than 2D.
With the arrival of the digital era in Japan, the anime-making process has shifted from the traditional pencil-paper medium to a digital medium. Still, the fact that anime is hand-drawn remains.
Modern CGI or 3D animation is only incorporated into the backdrop of scenes to smoothen hard-to-draw action sequences and to discern certain items or characters.
What Does The Word "Anime" Exactly Mean?
The Japanese word "anime" is derived from the English word "animation," and it is pronounced as ah-nee-may.
Its usage in Japan is slightly different than that in the rest of the world. For Japanese viewers, the term "anime" refers to any animation, regardless of its origin, type, or target audience. For instance, only Japan would call Disney cartoons of America "anime."
On the other hand, for international viewers, the word "anime" strictly means Japanese animation with a range of distinctive art styles aimed at teens and adults.
What Is Manga? How Is It Related To Anime?
Several anime series are based on Japanese comics and graphic novels, called manga. Since anime and manga share a lot in common, they are often collectively referred to as "animanga."
While physical copies of manga are accessible in Japan and some western countries, it is hard for fans to get their hands on manga in other countries.
Fortunately, with the digitalization of manga, there are currently many online manga reading platforms that grant fans access to the latest manga chapters.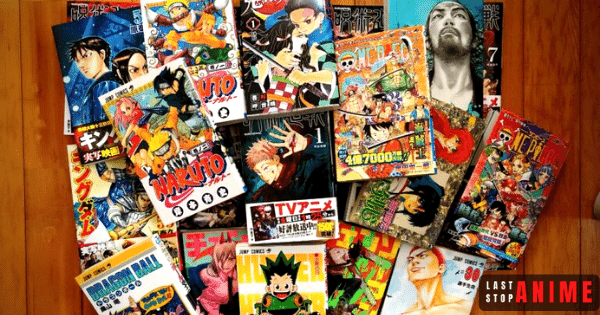 As you may know, western comic books (Marvel and DC) are the primary source material for superhero movies in Hollywood.
Likewise, several anime series are based on Japanese comic books, graphic novels, light novels, visual novels, etc. The most well-known names in anime, for example, Naruto, One Piece, Dragon Ball, Demon Slayer, and Death Note, are all based on manga series.
Generally speaking, a manga gets an anime adaptation when it gains a lot of readerships and has enough content to be animated.
If there is ample content, the anime adaptation may have many episodes or multiple seasons. If there is little content, it often gets adapted into a movie.
"Anime is for Kids." But Is It?
One of the biggest misconceptions among locals or non-anime fans is – Anime is for Kids. It is not uncommon to hear that sentence. But then, you would think, kids, do watch anime. It is animation, after all.
Yes, while there are many shows aimed at a younger audience (which we will discuss later in detail), a large portion of the anime universe is not suited for kids.
Many anime shows deal with real-life situations and hardships, containing heavy themes that may be incomprehensible to a younger audience.
Not only that, anime content has abundant fan-service. The term, in the context of anime, refers to scenes meant to entice the audience, which can be anything from cleavage shots to nudity.
Another popular theme prevalent in anime today is gore and graphic imagery. For instance, the most popular anime titles of this generation, Attack on Titan, Jujutsu Kaisen, and Kimetsu no Yaiba: Demon Slayer, all contain gore and profanity.
For these reasons, always remember to check for PG and R+ ratings before watching or letting a child watch an anime, as you would for any other movie or series.
Why Is Anime So Popular?
1. Anime Reflects Japanese Life and Culture
Anime and manga (Japanese comic books), the main cultural export from Japan, brilliantly depict the rich Japanese culture admired worldwide.
Viewers can gain insight into the traditional practices, national values and beliefs, education and work culture, pop culture, Japanese cuisine, martial arts, and many other aspects of culture through anime.
2. Anime Goes Beyond The Limits of Logic and Realism
Some concepts and themes are very difficult or almost impossible to portray in real life through acting. Most anime deal with real-life issues, emotions, and psychology in fantastical and unrealistic settings.
These settings bring forth non-realistic circumstances and scenarios which can only be executed perfectly through animation.
Every attribute in anime is under the artist's command; the artist can present a character, a scene, or a concept in whatever way they desire.
They have full liberty to decide on particular character designs, background art, setting, action sequences, supernatural beings, and need not follow rules of logic and rationale.
3. Art In Anime
The early animanga art style followed a usual "large eyes, spiky hair" pattern. Vibrant characters with highly-stylized features have always been one of the highlights of Japanese anime.
Animanga of today showcases more real-looking characters, yet the traditional styles are still more prevalent. These unique character designs are a massive element of appeal to the viewers.
As the art form evolved, so did artistry in Japan. Ceaseless exploration and innovation gave birth to various tools and methods for more diversification and detailing in art styles.
Some have gone out of the box and experimented with unorthodox art, giving viewers a fresh experience. For instance, Bleach, Berserk (1999), Great Pretender, Violet Evergarden, and all films by Director Makoto Shinkai (namely, Your Name, Garden of Words, Weathering with You).
4. Easier Accessibility
Because of the increased demand for anime outside Japan, the last two decades witnessed many fan-subbing communities coming up and translating anime series that had no official foreign language translations.
While it is basically piracy, the emergence of fan-subbing communities played a massive role in boosting the popularity of anime, as a whole outside Japan.
It also created a need for more official translations to tackle piracy, the reason why there are now official translations for many anime series on various online streaming services.
5. Genre Diversity and Animanga-Specific Themes
If we talk about the numerous genres of anime, the list will be endless. There are as many genres in anime as there are fish in the sea- action, adventure, thriller, horror, science-fiction, romance, comedy, drama, etc.- name it, you will find it all.
Anime and manga are generally categorized based on the age groups of the target audiences. Let's take a look at these demographics!
Demographics in Animanga
1. Shounen
Shounen is the Japanese word for "young boy," and the shows in this category target a young male audience. Interestingly, these shows are also popular among other age groups.
Shounen series typically contain themes of courage, friendship, and camaraderie and follow the journey of a young male protagonist with ambitious goals.
These stories are most commonly a blend of adventure, action, comedy, drama, and thriller with a large cast of characters.
Some well-known Shounen Anime are:
Naruto
One Piece
Bleach
Fullmetal Alchemist: Brotherhood
Dragon Ball series
Hunter x Hunter
My Hero Academia
Haikyuu!!
2. Shoujo
While shounen aims at a young male audience, the shoujo genre targets the young female audience. "Shoujo" literally means "a young girl."
The shoujo demographic covers stories of female protagonists and their interpersonal relationships, romantic involvements, heavy drama, and emotional maturation.
Some well-known Shoujo Anime are:
Fruits Basket
Ouran High School Host Club
Kaichou wa Maid-Sama!
Kamisama Kiss
Yona of the Dawn
3. Seinen
Seinen demographic caters to a young adult male audience. In Seinen shows, the protagonist is a young adult male, and the story generally comprises dark, mature, and psychological themes.
A seinen show primarily sketches the reality of life and contains more realistic elements than shounen and shoujo.
Some well-known Seinen shows are:
Tokyo Ghoul
Monster
Vinland Saga
One-Punch Man
Erased
4. Josei
Likewise, the target audience for josei is young adult females. Josei shows contain similar themes to shoujo but in a more naturalistic and unidealized fashion.
The protagonist may not always be a young woman, but the portrayal of situations and themes resonate with the audience of said age group.
Some well-known Josei Anime are:
Chihayafuru
Usagi Drop
Shouwa Genroku Rakugou Shinjuu
Nodame Cantabile
5. Kodomomuke
The Japanese word, Kodomomuke, literally means "for children" and covers all kids' shows. Japanese kids' anime shows are more commonly known as "cartoons" outside of Japan, as one would refer to Disney animated cartoons.
However, Japanese viewers refer to these shows simply as anime. Kodomomuke has always been one of the more popular demographics in and outside the boundaries of Japan.
This demographic includes shows that exhibit moral values and seek to instill good habits in kids in an entertaining way.
You can let your child watch these shows without any worries. The animation is over-the-top dramatic most of the time to retain the attention of the young viewers.
Some well-known Kodomomuke anime are:
Pokémon
Doraemon
Crayon Shin-chan
Digimon Adventure
Astro Boy
What makes anime so great is that even though these shows aim at target audiences, most viewers belong to varying age groups.
For example, you may be a 25-year-old woman and enjoy shounen, or you may be a guy and still enjoy shoujo. It depends more on the genres that interest you.
Animanga-Specific Themes
Mecha
"Mecha" gets its name from the English word "mechanism" or "mechanical." Shows containing mecha feature either one or multiple mechanical objects, namely, robots, cyborgs, androids, etc. Out of these, robots are the most recurring feature in mecha shows.
Some well-known mecha anime series are:
Mobile Suit Gundam series
Neon Genesis Evangelion
Code Geass: Lelouch of the Rebellion
Tengen Toppa Gurren Lagann
Isekai
Isekai is a prevailing theme in anime, wherein the story usually begins with the protagonist landing in an alternate world. The plot follows the protagonist's ventures and pursuit of newfound goals.
Some well-known isekai anime are:
That Time I Got Reincarnated as a Slime
Re:Zero – Starting Life in Another World
The Rising of the Shield Hero
Overlord
Iyashikei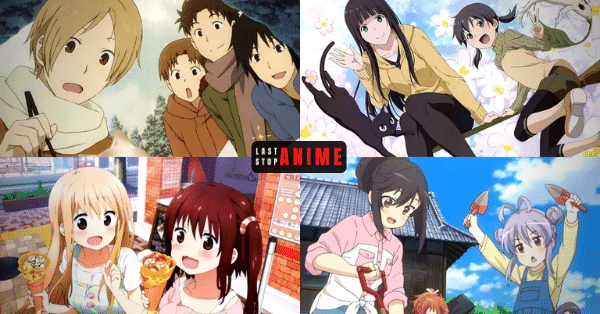 The Japanese word Iyashikei means "healing." In the animanga context, the term usually refers to slice-of-life shows that deliver a therapeutic, pacifying, and healing experience to the audience.
These shows generally have a peaceful and relaxing atmosphere with slow animation and soothing music.
Slice-of-life
The slice-of-life genre follows the mundane daily-life events of the characters in the show in a true-to-life and undecorated manner. These shows focus more on real-life details and may or may not be plot-driven.
Some well-known iyashikei anime are:
School Babysitters
Mushishi
Natsume's Book of Friends
Barakamon
Harem and Reverse Harem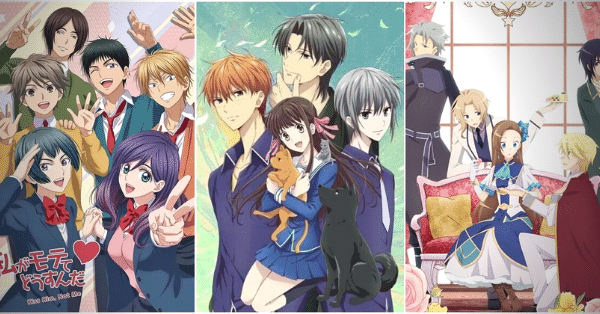 Harem shows include a male protagonist and at least three female characters who are potential romantic interests. The opposite case with a female protagonist and male romantic interests is called a reverse harem.
Some well-known harem shows are:
The Quintessential Quintuplets
Ouran High School Host Club (Reverse Harem)
Yona of the Dawn (Reverse harem)
Date A Live
Ecchi
If you see an "ecchi" tag on an anime implies that it is not for younger viewers since it denotes suggestive overtones. Many shows that may not necessarily revolve around sexual themes are also considered echhi due to frequent lewd imagery and mild nudity.
Some well-known ecchi anime are:
High School DxD
Food Wars!
No Game No Life
Kill la Kill
Difference Between Dubbed and Subbed Anime
Dubbed anime series have voice-over in a language other than Japanese. Depending on their popularity in different countries, anime series maybe have dubbed versions in several languages.
On the other hand, subbed anime are simply those with "subs" or subtitles in English, with voice-over in the Japanese language.
Should You Watch Subbed or Dubbed Anime?
There is a never-ending debate among anime fans regarding the topic. Some will recommend a particular series in sub and only sub, while some will tell you the dubbed version is better.
But you don't have to get confused. If you have watched a show in a foreign language before and are used to reading subtitles, you can go for the subbed version.
If you are new to anime and consider it a hassle trying to watch the show and read the subtitles simultaneously, then dub is the better option for you.
You can always check and see which version you like more since most streaming services provide both the subbed and dubbed versions. Just go for what suits you better!
History of Anime
Anime as an art form started materializing in Japan sometime around the early twentieth century from its precursors and remained a niche art form for a long time.
During World War II, anime was employed mainly for promoting propaganda. Suppression and restriction of expression in the anime industry, and competition with western animation studios, stagnated the industry's growth.
The post-war era in Japan was a time of exploration and experimentation, with efforts toward diversifying but at the same time establishing characteristic art styles in both manga and anime.
As manga started flourishing in the 1960s in Japan, so did anime, with influential figures like Osamu Tezuka (one of the first widely-known manga artists) and Hayao Miyazaki (well-known director and co-founder of Studio Ghibli) making their works known.
It was also when Japanese comic books began to exert a massive influence on anime production, and a number of anime companies came into existence.
Anime became truly mainstream in Japan only in the 1980s, with shows like Dragon Ball, Gundam, etc., and space and mecha genres gaining traction. Since then, animanga has been an inseparable facet of Japanese culture and society.
The 1990s saw an explosion in the diversity of genres, with multiple new genres and sub-genres of shows testing the waters.
In the 2000s, psychological, thriller, and action/adventure became more popularized. It was also when the "Big Three" of the animanga world, i.e., Naruto, One Piece, and Bleach. were born.
The subsequent decades saw further diversification and the appearance of modernized shows with apparent western influence yet holding the Japanese spirit intact.
The modern animanga world is dominated by shows like Kimetsu no Yaiba: Demon Slayer, Attack on Titan, My Hero Academia, Jujutsu Kaisen, etc., with exquisite animation and brilliant storytelling.
Anime Invasion In The Western Market
Although anime distribution in the US had begun as early as the 1960s, with Astro Boy becoming one of the popular shows in both Japan and the US, anime was still an unknown medium to western audiences.
Anime became mainstream in the US only in the 1990s, with shows like Dragon Ball Z and Sailor Moon, which aired on Toonami, the evening block of Cartoon Network.
Shows like Pokémon and Digimon came later in the 90s and were also very well-received.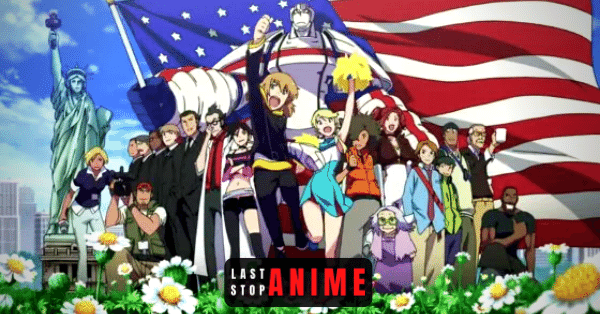 The 2000s witnessed the constant ascending popularity of anime, with the shows mentioned above paving the way for anime series like Yu-Gi-Oh! and Naruto, and many other series.
These shows would then go on to become popular not only in the west but also in many other countries.
The introduction of streaming services such as Crunchyroll, Funimation, and Netflix was a huge blessing to the anime industry.
These platforms made things easier as they started providing both dubbed and subbed anime in several countries outside of Japan, further increasing the viewership and demand.
The anime industry of Japan has a long history of confronting and breaking cultural barriers before becoming what it is today.
Anime and the Western Culture
With over three decades of popularity in the west, anime has laid its roots far and wide in western culture. It has gone from invading pop culture to influencing western animation itself.
American animated series such as Avatar: The Last Airbender, Ben 10, and Teen Titans are all heavily influenced by Japanese-disseminated animation style and anime culture.
Anime figurines, accessories, plushies, apparel, bags, and other merchandise are also readily available in the western market.
Anime also boosts the sales of the original manga series (if it is based on a manga). These comic books are always available in book stores and disappear quickly from the shelves due to elevated demand.
Recent trends have shown that manga has been outselling western comic books for quite some time. Not only that, but anime characters are also a common choice for Halloween dress-up worldwide.
Anime Conventions – A Paradise For Anime Fans
Anime conventions are multi-day gatherings or events and are an integral part of the anime culture as anime fans come together and take part in various anime-related activities and contests held at the events; cosplay (dressing up as anime characters), discussions, art exhibits, card games, video games, anime screenings, etc. are some to mention. These events are held worldwide, more frequently in America, Europe, Japan, and Asia-Pacific regions.
Anime Films
When talking about anime films, it is unthinkable not to mention two very well-known filmmakers, Hayao Miyazaki and Makoto Shinkai.
They have created multiple record-setting films and have hugely contributed to the anime industry.
These are some notable anime films that have left a permanent mark on the international market:
My Neighbor Totoro (by Hayao Miyazaki, Studio Ghibli)
Spirited Away (by Hayao Miyazaki, Studio Ghibli)
Your Name (by Makoto Shinkai)
A Silent Voice (Kyoto Animation Studio)
Weathering With You (by Makoto Shinkai)
Demon Slayer: Mugen Train (Ufotable Studio)
Where To Watch Anime?
Many online streaming services provide access to an entire library of anime series/films, other anime content, and weekly releases of ongoing shows. The most popular platforms are:
Some shows or streaming services may not be available in your country. In that case, check which platform provides service in your country. Crunchyroll and Netflix Japan currently have the most anime movies/shows of all online streaming services.
Recently a few Korean comics have also gotten anime adaptations by Japanese animation studios. So if you are into webtoons, be sure to check these out as well:
The God of High School
Noblesse
Tower of God
To sum up, the Japanese animation industry has faced its fair share of struggles before. New challenges constantly pose themselves before the growing industry.
There are yet many countries where anime has a huge fanbase, but fans do not have easy access to the shows. Anime is well-loved in all regions where it is easily accessible.
Luckily, online streaming platforms are continuously making efforts to add more shows to their libraries and reach as many countries as possible.