Josei(女性) in Japanese is women . Josei genre is an anime for teenage girls to adult women. It is similar to Shoujo Anime, which is basically for young to teenage girls. Another anime form is Seinen, which is equivalent to josei anime but for teenage to adult men.
Josei anime is a genre that describes psychology, womanhood and slice-of-life themes. It is not the conventional anime about girls.
It is more about daily life and tackles themes related to the abuses, romance, relationships and other severe aspects of life.
Anime lovers, who are also avid fans of shoujo anime, would love this genre as it has a lot of stories related to older women and young women.
However, unlike shoujo, josei may also have a male protagonist, and some women tend to be curious about the male perspective.
The josei tag is given to selective animes as it is difficult to differentiate between a josei and a regular anime. Anything that appeals to women, in general, might be considered a josei anime.
List Of Must Watch Josei Anime In 2022
1) Yuri on the Ice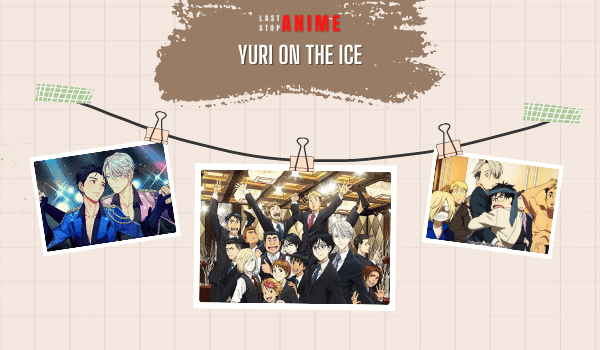 Where To Watch: Crunchyroll, Funimation
Yuri on the ice is one of the best josei anime for a reason. It has all the elements one might need in a good josei anime. Being Sayo Yamamoto's directorial debut, it was quietly kicking ass in all aspects.
It has also been quite popular in Japan and has recieved 3 awards at Tokyo Anime Award Festival.
Also, this is one of the manga series which has raised the issue of homosexuality which is quite refreshing for us to watch as an audience. The struggling franchise was seen recently breathing life after the release of Yuri on the ice.
This is another spectacular josei for lupin fans about male ice skating. This manga series acted as a lifesaver and gave lupin fans significant relief.
This clearly showed off her bold writing style and did an absolute fan-service.
All the characters seem to have that passion and zeal for the ice skating championship with a subtle blend of romance, which proved to be the surprise breakout hit of summer 2016.
The main character of the anime, Yuri katsuke, who got defeated in the Grand Prix Final and then Victor Nikiforov came out to help him out and became his coach and trained him to win the next battle.
2) Hachimitsu to Clover (Honey and Clover)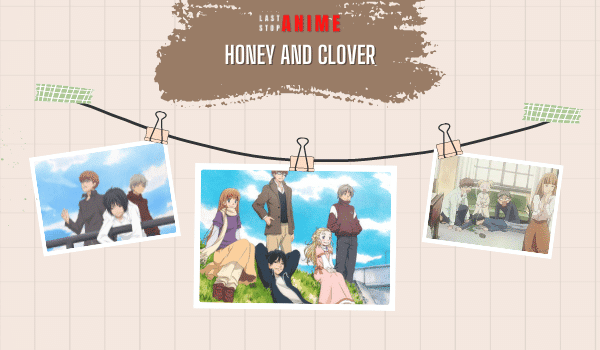 Where To Watch: Crunchyroll
Hachimitsu to Clover or Honey and Clover is an anime that revolves around the theme of romance, drama, comedic storytelling and drama.
Produced by Genko, Fuji Tv, and containing about 42 episodes, the anime was one of the favorites among the younger sect.
It is a romance josei anime that shows the struggles and wins of different characters. It is an adaptation of the manga series by Chica Umino and is about six different people who are living in the same apartment.
Later on, Yuga Takemoto, who lives in an apartment with two other people, meets and falls in love with Hagumi Hamamoto. She takes admission to an art school.
It is a rare example of a romance josei anime that does not allow fan service and provides a glimpse of the good old days.
Honey and Clover give us a glimpse of adults' life, which is very twisted and emotionally draining.
3) No .6
Where To Watch: Crunchyroll
A Japanese anime written by Atsuko Asano and published in over 9 volumes was a manga adaptation drawn by Hinoki Kino and published by Kodansha is another dystopian mystery revolving around science fiction.
It is the story of two boys set up in a seemingly utopic future and is aired in over 11 episodes, which does not create a lot of curiosity in the mind of people.
The main characters in the anime are Shion and Nezumi, wherein Nezumi is an outsider and Shion, who sheltered him, is an elite.
Since he gave shelter to Nezumi, he was stripped of his citizenship and was made to delegate to the lower districts, where he had to face the harsh realities of life.
The title of the josei is a dystopian city known as No 6, which is oppressive and tyrannical; hence, the theme revolves around getting freedom and justice.
Even though it is sci-fi, its still heart-wrenching to watch the journey of both Nezumi and Shion.
4) Paradise Kiss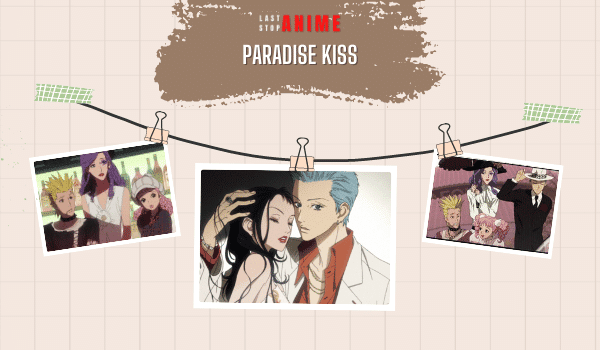 Another typical shoujo fare series adapted from a manga, written and illustrated by Yazawa Aai, is based on themes like drama, romance and comedy.
Paradise Kiss is basically about girls who want to be independent and break through various life problems and is found to be quite relatable with the common public.
It runs in over 12 TV episodes and is again an anime adaptation of manga series.
Paradise kiss series focuses on real-life issues and revolves around the main protagonist, Yukari Hayasaka, who bumps us into George, the leader of a group of art students known as Paradise Kiss and later Miwako.
Both of them offer Yukari to model for their clothing line.
Yukari refuses to work for a clothing line as a deserving student and later accepts the offer. She instantly realises her passion, making this anime one of a kind to watch.
5) Shouwa Genroku Rakugo Shinjuu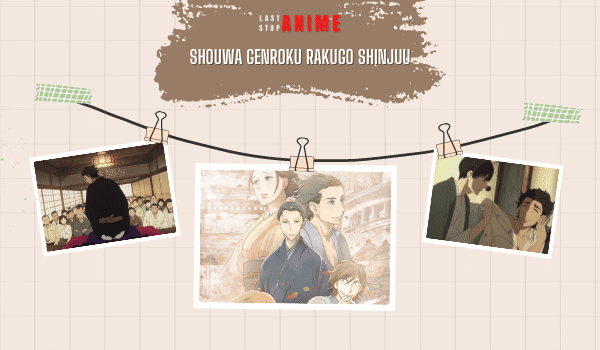 Where To Watch: Crunchyroll
Written by Kumota Haruka and produced by DAX, Kodansha and many others, this series is a treat for anime lovers. It also has elements of romance, history and performing arts.
The literal meaning of Rakugo is "fallen words " and is a form of Japanese comedic storytelling in which the storyteller never stands up from their place.
This anime somehow celebrates and tends to propagate the ancient cultural practice, which might not be very popular nowadays.
It gives a new perspective to the world, making it unique and eligible to be watched by people. This is a story of a boy named Yotarou who comes out of prison and is willing to learn Rakugo.
Anime tells us about an underrated artform and is less talked about in today's world of jazz, rock and punk music. It gives a new topic to talk about among the josei fans.
6) Nodame Cantabile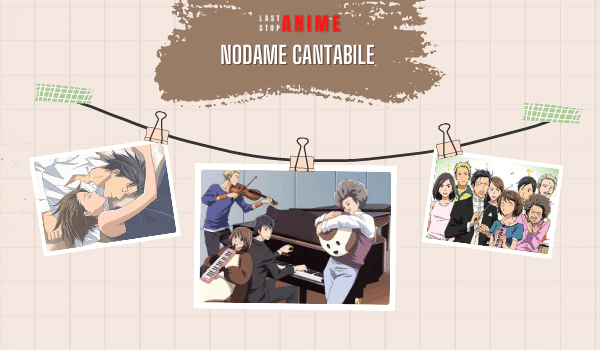 Where To Watch: Crunchyroll, Amazon Prime Video
Produced by Detsu, Genko and others, this josei anime deals with the themes such as romance, comedy, drama and slice-of-life. Running over 3 seasons and 45 episodes.
It is 64 episode series written and illustrated by Ninomia Tomoko and is a masterpiece in itself. The literal meaning of Nodame Cantabile is 'Songlike Nodame,' and here, Nodame is the surname of the series' main character.
Both the lead characters of the story are musicians. While Shinichi Chiaki is an excellent musical prodigy, Nodame is an exceptional pianist. Somehow, they meet and fall in love, making it a love story.
Nodame does not know about sheet music but has taken his training by just listening to the music and started at the age of 4. Its a musical masterpiece for all anime lovers.
7) Kuragehime (Princess Jellyfish)
Where To Watch: Crunchyroll, Funimation, 9Anime
The story of Princess Jellyfish runs in over 11 episodes and is basically about a girl named Tsukimi Kurashita who is fascinated with jellyfish and now wants to become an illustrator.
Later on, Tsukimi met a woman who was a man meeting her as a woman.
Produced by the brain's base and deals with the high school anime structure. Written by Akkiko Higashimura, princess jellyfish is one adorable series filled with romantic comedy and slice-of-life anime.
It shows the story of a group of weirdos who have made their way through their adulthood trying to save their community center.
Princess Jellyfish raises the question of whether a group of misfits is allowed in our seemingly perfect society.
8) Michiko to Hatchin (Michiko and Hatchin)
Where To Watch: Crunchyroll
Written by Takashi Ujita and directed by Sayo Yamamoto, you might know that Michiko To Hatchin is one treat for josei fans. His anime adaptation is always the best one to look at. It has all the elements of a great story.
It is a story of the relationship between two strange people who came together in an accident.
One is an escaped criminal, and the other is a young girl kidnapped from his abusive foster family. Instead, we can say that she was rescued from her abusive foster family.
Both the female protagonists are ways apart, yet their destiny brings them together. Michiko's setting to Hatchin brings about the feeling of a mature outlook toward life and depicts poverty and violence in a much more understanding manner.
9) Chihayafuru
Where To Watch: Crunchyroll, Funimation, 9Anime
Written by Yugi Suitsugu and published by Kondasha as a manga series, this josei is a unique blend of romance and sports themes. It has over 48 volumes of manga and has run from 2011 – 2020.
It is a story of a girl who plays Karuta. It's a competitive game played by a vast population in Japan, which requires skills like agility and memory.
This anime talks about confidence, perseverance and believing in yourself. This also places a strong emphasis on character development throughout the anime.
Chihayafuru is one of the best josei anime with a simple yet captivating plot.
This series gives a different yet fresh topic for all the josei fans with a beautiful story about the ancient art of Karuta.
She came to know of Karuta through one of her friends named Arata Wataya and later on is found searching for more players like her for her club along with her childhood friend Taichi Mashima.
It is a comical journey of self-exploration and finding an identity that is her own and not borrowed from her sister.
The game Kruta also became famous in real life after this anime.
10) Usagi Drop (Bunny Drop)
Where To Watch: Crunchyroll
Usagi Drop is also usually referred to as a loney teardrop. However, the original meaning of Usagi is drop.
Written by Yumi Unita, having over 10 volumes, by the name Usagi Drop only, .this josei anime offers you something different from the typical slice of life and comedy-drama.
The backstory talks about something which might be considered taboo in everyday society.
This is one of those best josei anime that does not needs a woman as a protagonist for the anime to be a josei.
The main story revolves around a 30-year-old man named Daikichi Kawachi, who takes responsibility for his grandfather's illegitimate child when everybody else rejects her.
Rin Kaga's upbringing brings about many hardships and embarrassment but simultaneously brings out the essence of bunny drop, ultimately upbringing.
11) Sebun Gosuto (07 Ghost)

Where To Watch: Crunchyroll, 9Anime
Written by Yuki Amemia and illustrated by Yukino Ichihara, this is a Japanese manga and a gothic fantasy series with jam-packed action. This josei is an anime adaptation of a manga series.
The plot talks about Teito Klein, a formerly enslaved person now appointed to the army because of his ability to possess a supernatural force known as zaiphon.
Teito and his friend Mikage, both brought up in church, got stuck in a war between The Barsburg Empire and The Church's Military force.
This josei anime is different from others as, even being a fictional series, it covers the mature topics of life such as emotional bonding.
12) Petshop of Horrors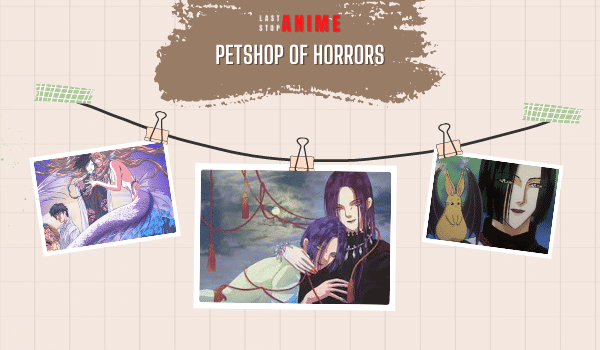 A Japanese manga adaptation, written by Matsuri Akino and directed by Toshio Hirata, this josei is all about horror and mystery. Even though it is horror-themed, it has a lot of life preaching as we look underneath.
The story is about a pet shop which is a bit strange and is set up in dark mode. This pet shop sells pets on a contract basis based on some contingency, and when it's breached, the upheavals start.
When we say josei is not just a typical anime, petshop of horrors is one of them. It is more profound than just horror and josei but also shows the more robust and darker emotions of the humans.
13) Higashi No Eden (Eden of the East)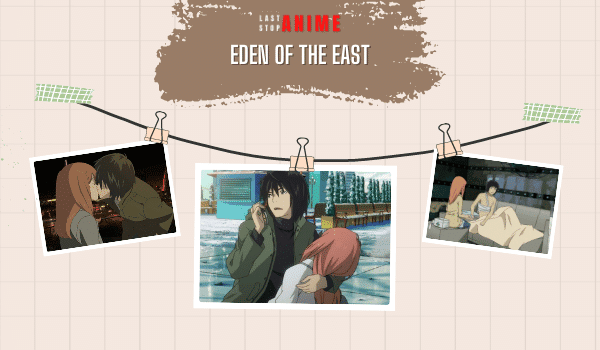 Where To Watch: Funimation, 9Anime
Initially written by Kanji Kamiyama and then adapted into a josei anime by him as well. This anime is illustrated by Chika Umimo and has everything a fan would aspire for.
A university graduate, Saki Morimi, visits New York, where she finds a naked man with amnesia who does not remember his origin and identity.
He goes to the address he found with him when he woke up. There he found a lot of passports, and he chose the identity of Akira Takiazwa and realized that he had 10 billion yen as a digital currency and someone on the phone who was ready to grant him any wish.
Startled, the story has a lot of twists and turns and hence gives you a very elaborate yet convincing storyline.
14) Sakamichi no Apollon (Kids on the Slope)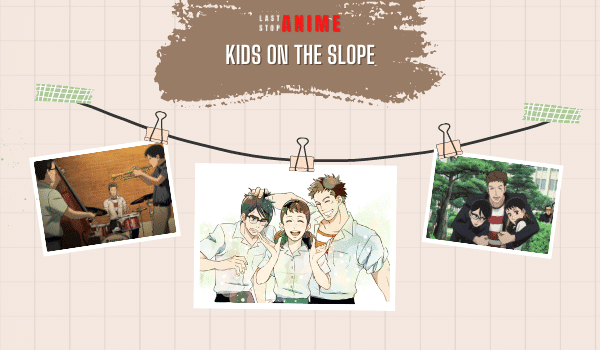 Where To Watch: Crunchyroll
Written and illustrated by Kodama Yuki and aired for about 12 episodes, this anime is undoubtedly for music lovers and those who like stories related to high school.
A josei anime with the elements of drama and romance revolves around Kaouru Nishime, who has to change his school instantly and during one such change, he met Sentarou Kawabuchi.
Kaouru is a pianist, and Sentarou likes jazz, and both get along well.
This is one of those Josei anime for music lovers and those who like themes such as friendship and college life.
15) Kakuriyo no Yadomeshi (Kakuriyo: Bed and Breakfast for spirits)
Where To Watch: Crunchyroll, 9Anime
This supernatural, comedy and slice-of-life josei anime brings to our table content that is unique and subtle in its way.
Aoi Tsubaki is a girl who can see ghosts, usually called Ayakashi. She provided food to one such Ayakashi, supposedly an ogre god, and made her stay in a different realm.
Little did she know that her grandfather had taken money in lieu of her, and to repay that debt, she thought of starting a restaurant that was liked by all the spirits as well.
The ogre god said she had to marry her to repay the debt, but somehow she manages to negotiate her way out into working in his restaurant named Tenjin'ya.
This can be considered one of the best josei anime in this genre as the storyline is very different from the usual ones.
16) Gokusen
Written and illustrated by Morimoto Kozueko, a comedy-drama josei with about 15 volumes of its own, this can be considered amongst the best anime till now.
The story is rather inspiring as many women have to back off when society says they are not fit for a job. This is precisely what Gokusen is about.
One of the strongest female protagonists in the world of josei anime is someone who comes from a powerful clan of yakuza and is trying to teach a group of wild young boys.
Gokusen is a great anime and shows the world why women should never be considered weak and timid.
Even though she was asked to hide the strength of the Yakuza clan, she managed to handle the delinquents and hide her identity. However, in doing so, we come across a lot of comic situations as well
17) Orange
Where To Watch: Crunchyroll, Funimation, VRV, 9Anime
Orange is different! How? This is not your usual high school anime! With around 15 episodes and 6 volumes in the manga series written by Ichigo Takano. It is different because it does not tackle themes used in everyday life.
It's not like the conventional josei anime talking about romance, comedy and everything flowery and pleasant to look at.
It tackles issues that are lesser addressed in public and is quite different for such an anime genre. It tackles some severe issues, such as depression and suicide.
Introducing such serious issues in a josei seems to be a bold move, but it might be one of the favorites for teenagers and young adults.
It is a story about Naho Takamiya, who sends her future self a letter that her friend, Kakure Naruse, might attempt suicide; hence, she should stop this from happening. At first, she refuses to believe it but later on works in that direction to save her friendship.
18) Hana Yori Dango (Boys over Flower)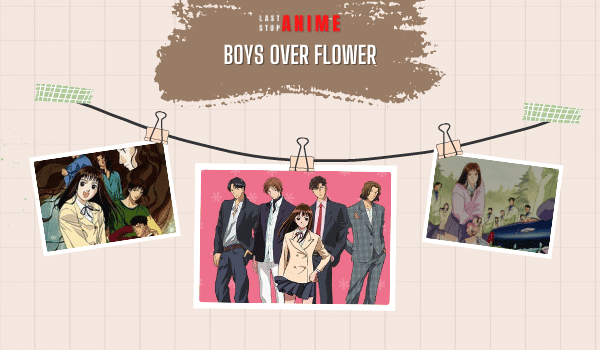 Where To Watch: Crunchyroll, 9Anime
Written by Yoko Kamio and with about 37 volumes, it has been adapted into South Korean, Japanese, Chinese and even in the cinema of Thailand. All thanks to the high school romance storyline.
The storyline revolves around a young woman named Makino, who's about to graduate but bumps into some affluent boys.
One of those rich boys is named Tsukasa Domyoji. They started with a fight but later on grew affection towards each other.
This story soon takes a turn, and she falls in love with Shima; hence if you are a romantic anime fan, you must try this one.
The storyline might sound a little cliche, but it is unique because it is considered amongst the best josei anime and has been adapted in so many countries.
19) Nana
Where To Watch: HiDive, Hulu
It is a story about two young girls, both of them named "Nana," who are out on an adventure to find themselves and various aspects of life. It has romance, drama and rock and jazz music.
They met on their train to Tokyo, and then both bonded over life, happy endings and fantastic punk music . they had to face a lot of hardships, but it seemed less as if they were there for each other in some or the other way.
Their problems seemed something from our everyday life, making an engaging storyline that makes it a must-watch for all anime fans.
Both the Nanas were driven by a similar passion for music and have been through a lot and hence have to find their way out of this situation.
Nana Osaki was considered the most influential protagonist.
20) Ristorante Paradiso
Where To Watch: Crunchyroll
Written and illustrated by Ono Natsume and is again an anime adaptation of a manga series.
A story not about the younger generation but for the grown-up adults. The story opens intending to close the hotel paradise, but it proceeds with the beautiful story of impeccable service at the hotel. This can be considered one of the best anime of time.
Set up in Italy, but still being a josei, it is aesthetically pleasing and has a beautiful storyline.
The story is about a little girl named Nicoletta, whose mother left her when she was very young and now does not like her.
Now, after years, Nicoletta is back from Rome and joining her family restaurant, which her mother owns.
The series is a treat to the adult eyes of women who love the laid-back theme and a cozy show to rely on and is very refreshing from the typical high school cast.
A Trick or Treat for Anime fans
All the josei are a treat for the anime fans as every josei offers a different theme. This includes history, romance, action, drama, sci-fi and many other serious themes.
Many anime is not included in this list, including Uta Koi, Massugu ni ikou and Hakuouki. We need to enjoy josei anime in its purest form and realize how elaborate and inexhaustive the reach of josei is.
This talks about the love story between a boy and a girl and love stories between two boys and two girls, which is an achievement. This shows how gender-neutral the world of josei is, and it is free from criticism.
They are not limiting a woman's imagination to only cooking, cleaning and studies but also talk about other career choices. The josei genre gives them the willpower to overcome all the obstacles.
With its fantastic animation and unique storyline, no one can resist but enjoy josei anime and hence does not tricks any of its viewers.