Horror is one of the genres that has people divided. Some people love it to their very core. They find thrill in it and are not inclined to watch anything that does not have gore in it.
The other group of people hate it, either because it puts fear in them, ultimately leading them to lose sleep at night, or because they cannot take the gore.
Whatever their reason might be, the genre has no shortage of fans. These horror fans are growing rapidly, and so is the horror anime genre.
The genre can consist of many different things to bring about a feeling of fear in the audience. They include urban legends or otherworldly creatures.
Horror anime fans are always ready for the most gruesome and gore-filled things, which is why Japanese horror is on a new level.
So without further ado, let us get on with our list of the 20 best horror anime series to watch.
20. Death Note
No. of episodes: 37
No. of seasons: 1
MAL Score: 8.62
Where to watch: Crunchyroll, Funimation
The theme of this anime series is psychological horror, and it runs efficiently to showcase it. The story involves Death gods, a boy with a plan and some gruesome murders.
It all starts when Ryuk, the God of Death, gets bored with his world. To make things interesting for him, he drops a notebook, the Death Note, into the human world.
Then comes Light Yagami. He is utterly annoyed with his world and wants to create a new one. Once he finds the notebook, he goes on a killing spree.
When someone writes a name in the notebook, that person dies. Light uses this notebook to cleanse the world of evil-doers under the name of Kira. But his sense of justice is only sometimes right.
Soon, he is caught between a police task force and L, who are hell bent on finding the person responsible for many murders.
This begins a battle of wits and numerous close calls. This anime makes you sit on the edge of your seat and is one of the best horror anime series.
19. Tokyo Ghoul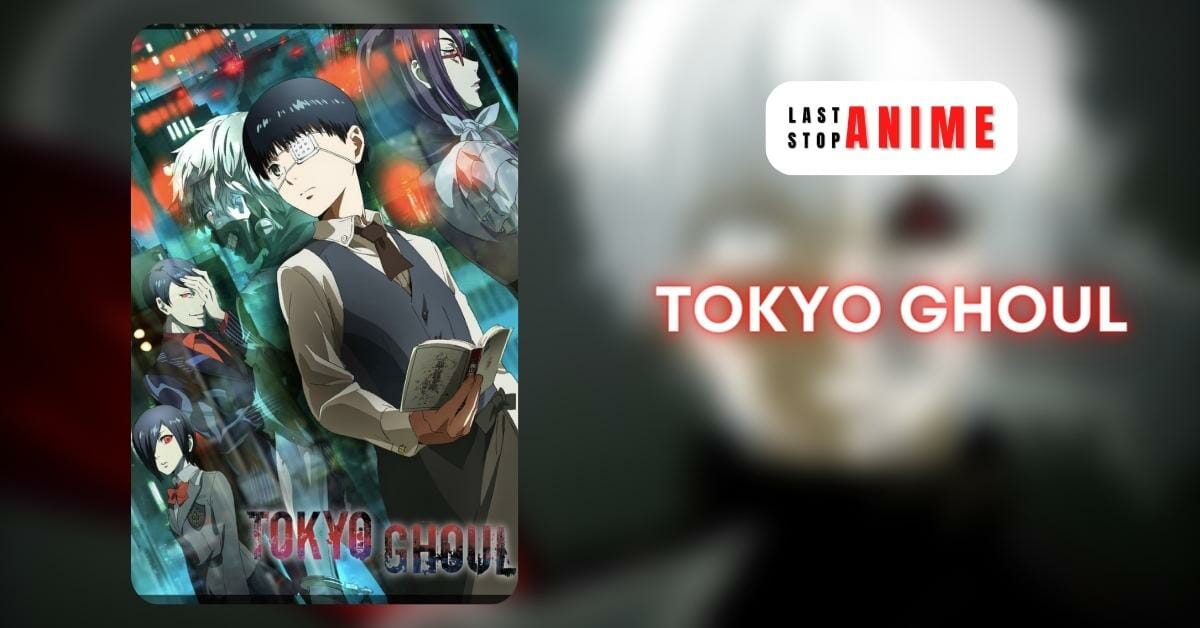 No. of episodes: 48+ 2 OVAs
No. of seasons: 4
MAL Score: 7.79
Where to watch: Crunchyroll, Funimation
A new tragedy is approaching Tokyo: flesh-eating ghouls. But that is not all. These ghouls have the ability to become human, which is why they can blend easily into the crowd.
No one can be trusted. But Ken Kaniki is not aware of any of this. He has his head buried in books. This all changes when he goes on a date.
An attractive woman called Rize Kamishiro asks him on a date and begins the action. She is soon revealed to be one of the human flesh-eating ghouls.
She attacks him, and after some struggle, he loses consciousness. When he wakes up in the hospital later, he learns he is very close to dying.
He learns that Rize is the one who saved his life by transplanting her organs into him. So now he becomes a half-ghoul and a half-human being.
Moreover, his body goes through many changes while dealing with his new world and his old, which does not seem to like ghouls that much.
This anime series keeps you hooked on the storyline right from the plot. The characters make morally gray decisions, but the horror element is what keeps the audience hooked. No doubt, Tokyo Ghoul is one of the best horror anime out there.
18. The Promised Neverland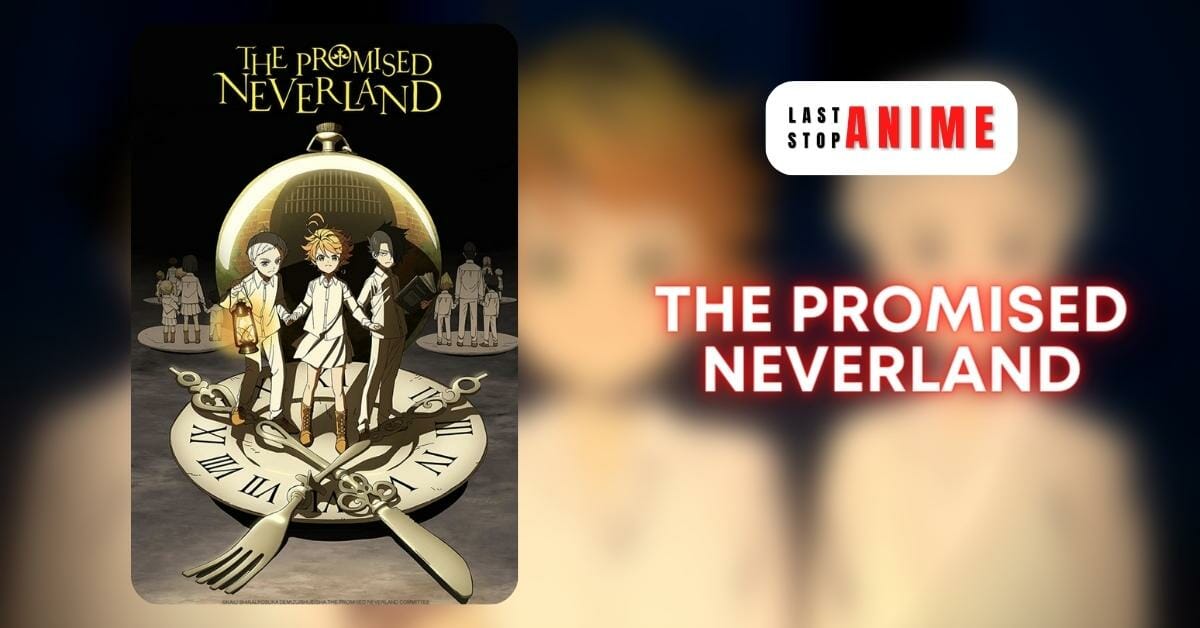 No. of episodes: 23
No. of seasons: 2
MAL Score: 8.53
Where to watch: Crunchyroll, Funimation
The Promised Neverland is one of the most popular anime series. An intriguing plot combined with dark secrets makes an interesting story.
Said story follows the Grace Field House orphanage and all its children. This house is a bit isolated and looked after by "Mama" Isabella.
The children are made to take tests every day. But the flip side is that they can be as free as possible if they stay within the grounds.
Everything seems perfect, with a child being adopted every few months. Tears are shed, goodbyes are said, and their life goes on.
Until the three eldest starts suspecting the pure horror in the orphanage. They have one of two options: either escape or become demon food.
This series shows the extremely bad sides of human nature and will keep you hooked from the first episode.
17. Yamishibai: Japanese Ghost Stories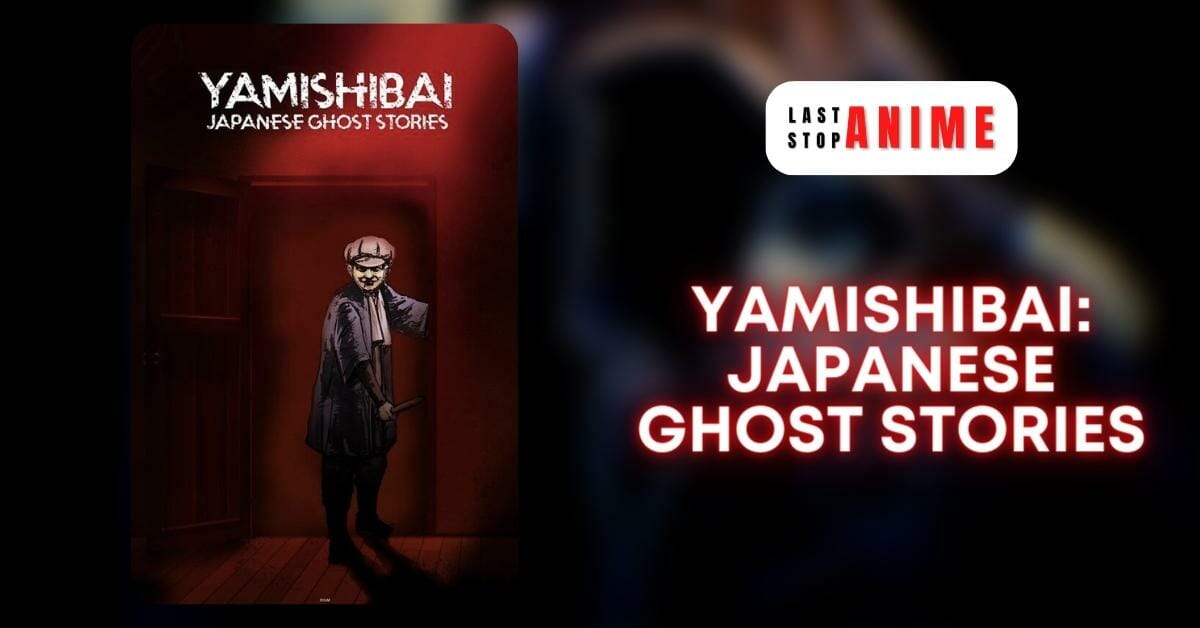 No. of episodes: 117
No. of seasons: 6
MAL Score: 7.01
Where to watch: Crunchyroll, HIDIVE
Japanese culture is filled with genuinely scary stories. They are imaginative like that. The yellow-masked Storyteller tells these horror stories.
He makes an appearance at dusk and tells children tales originating from urban legends. To add to the curiosity, he uses visuals called Kamishibai, a paper scrolling device.
This series starts with a bachelor who realises a creepy glare is stuck to him upon moving to his brand new apartment. A talisman also hangs from his ceiling.
This protects him from several bad things that could happen. The series is packed with terrifying tales like these, each one more chilling than the last.
The Storyteller is a storytelling expert, and soon all the kids are sucked deep into his words. This is an animation which is of the picture-story type. It is undoubtedly one of the best horror anime series on this list.
16. Neon Genesis Evangelion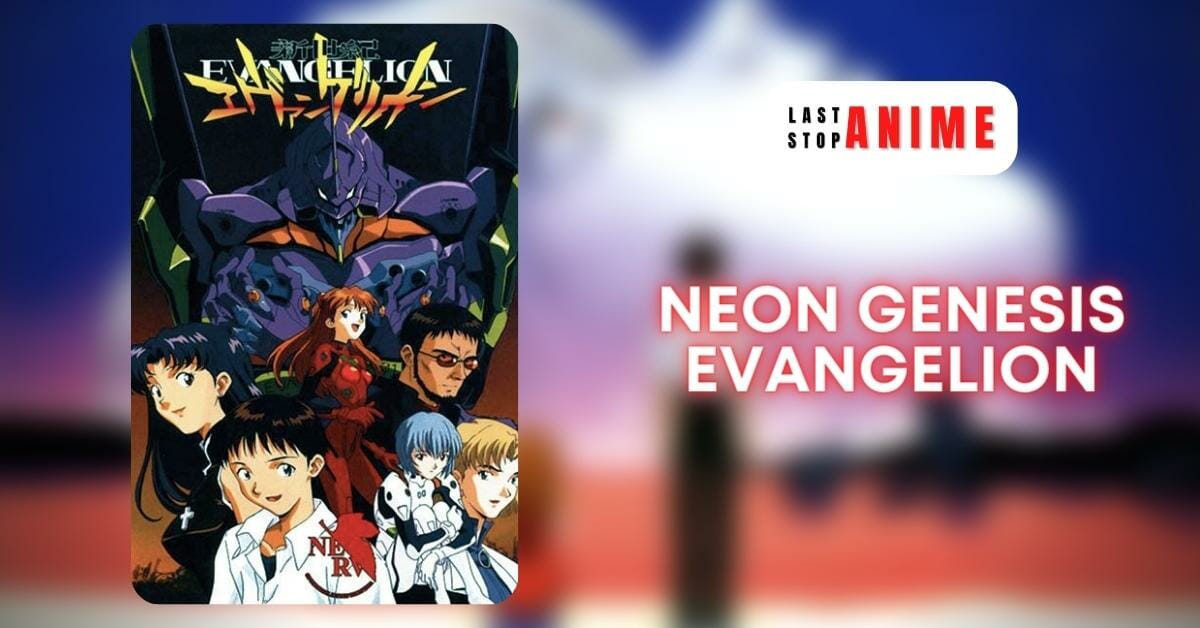 Number of episodes: 26+ Movie
Number of seasons: 1
MAL Rating: 8.34
Where to watch: Netflix
A new threat is looming: "Angels" have started invading Tokyo-3. To counter them, NERV, a mysterious organization, is pulling out the big guns.
The big guns are giant humanoid robots dubbed "Evangelions" to fight the Angels. These robots are absolutely the best, with amazing weaponry and advanced technology.
They are the only hope of humankind, along with Shinji Ikari. Shinji Ikari has many issues because his father abandoned him very early on.
He is back in Tokyo-3 because of his father's wishes, who leads NERV. Shinji expects some explanation about his father's betrayal.
Instead, the father's true motives are revealed. Shinji is the only child who is capable of piloting Evangelion Unit-01. The biometrics of Gendou, the father, is synced to this robot, thereby syncing them with Shinji.
Shinji does his duty of defending Tokyo-3 while unaware of what his father is plotting. The anime perfectly shows the psychological horror theme along with a bunch of action scenes.
15. Danganronpa: Hope and Despair Arcs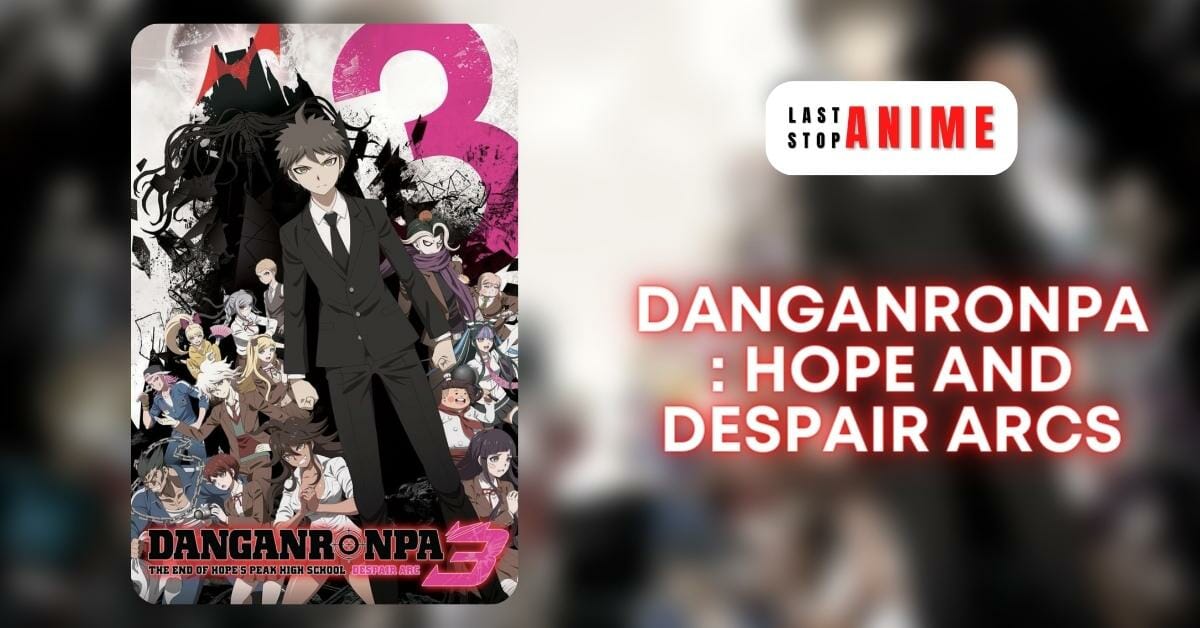 Number of episodes: 36+1 OVA+ 1 Special
Number of seasons: 3
MAL Rating: 7.22
Where to watch: Crunchyroll, Funimation
Makoto Naegi and more survivors have escaped Hope's Peak Academy, and it is time for a new chapter. They join the Future Foundation, an organization working to combat despair.
But as soon as happiness enters his life, it goes away when Naegi gets arrested. He is locked in because he aided a group called Remnants of Despair.
Unfortunately for him, his fate is in the hands of the Future Foundation Executives. To make situations worse, a new conflict arises. The security gets hacked into, revealing the appearance of Monokuma.
Monokuma announces to everyone that there will be a brand new killing game. Moreover, the first victim appears soon enough, starting the series with an amazing turn of events.
Now, Naegi must solve the mystery while all his friends are falling dead around him. In addition to that, there is one killer among 16. If he is dead, the game ends.
This gripping arc shows how much of scary anime is. That, along with the engaging plot, makes it one of the best horror anime series.
14. Higurashi: When They Cry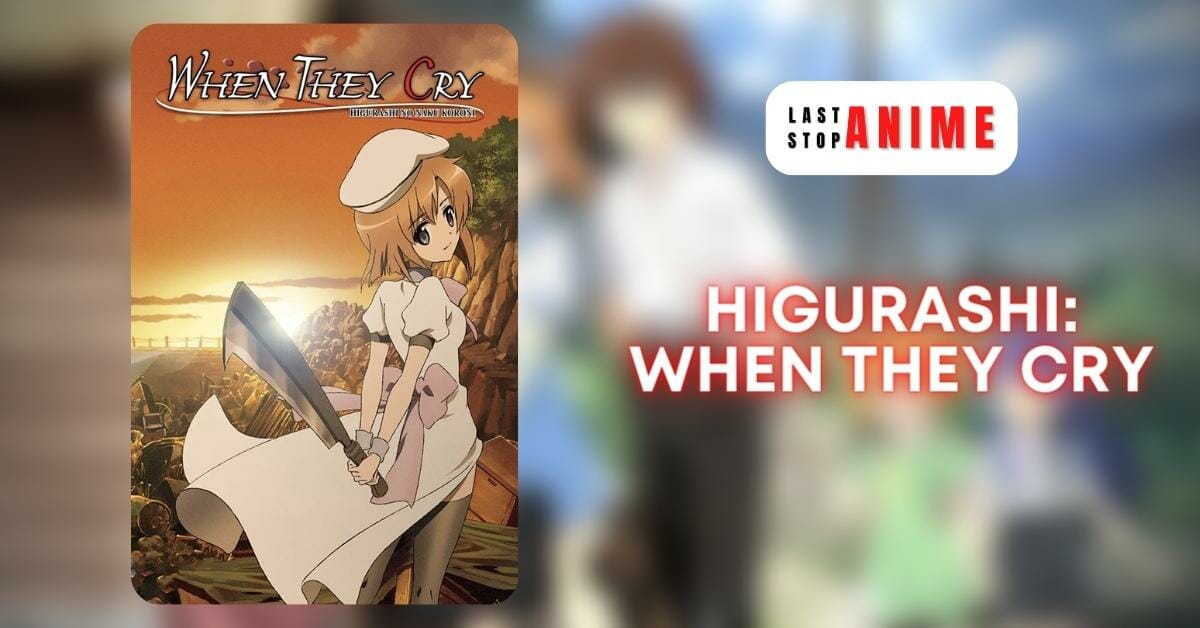 Number of episodes: 89+5 OVAs
Number of seasons: 3
MAL Rating: 8.18
Where to watch: HIDIVE
Keiichi Maebara has recently moves into the new village of Hinamizawa. He quickly makes friends with other classmates in his class: Rena Ryuuguu, Mion Sonozaki, Satoko Houjou, and Rika Furude.
But, their normal lives are not normal as they may seem. This comes to light during the village's annual festival. Local legends surround this festival.
To his utter shock, there have been many gruesome murders and disappearances in the past few years in this village. Moreover, they are all linked to one thing: the festival and the patron God of it, Oyashiro.
When he asks his new friends about these strange events, they refuse to tell him anything and keep a tight lip.
With more bad events, he realises he cannot trust his new friends. He soon stumbles upon the true horror that will shock him to his core.
Higurashi: When They Cry is a terrifying horror anime that will leave you wanting more, even when you are at the pinnacle of fear.
13. School-Live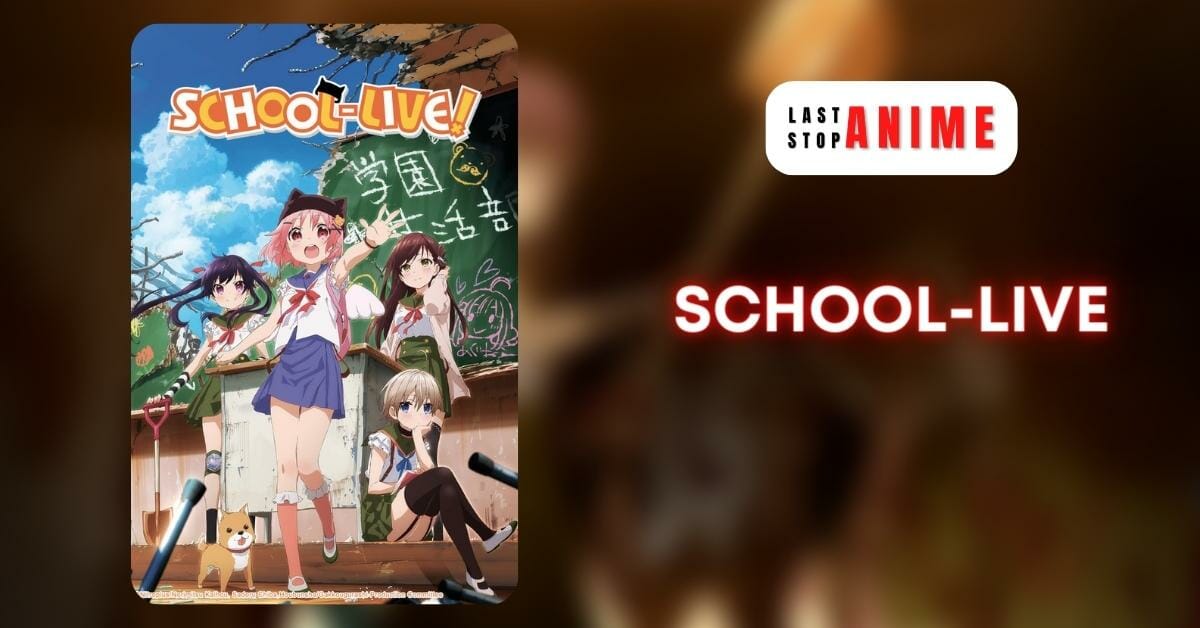 Number of episodes: 12
Number of seasons: 1
MAL Rating: 7.62
Where to watch: HIDIVE, Netflix, Crunchyroll
Yuki Takeya is a normal, cheerful girl who is also a member of the Megurigaoka Private High School's School Living Club.
She is a part of this School Living Club and her friends Kurumi Ebisuzawa, Yūri Wakasa, and Miki Naoki. The club takes great pride in the fact that they can make the most of their school life.
There is a catch to being a member of this club. All the club members must go about their daily lives on the school grounds only.
This is fine by Yuki, who is happy and goes off searching for fun school activities to do for them. The reality comes in when it is revealed that her friends keep her safe.
This is because the girls are the only survivors of a zombie apocalypse in the city. Yuki is unable to discern what is happening around her.
This horror series is sad and scary at the same time. It addresses several dark themes though it may look like a wholesome anime.
12. Sankarea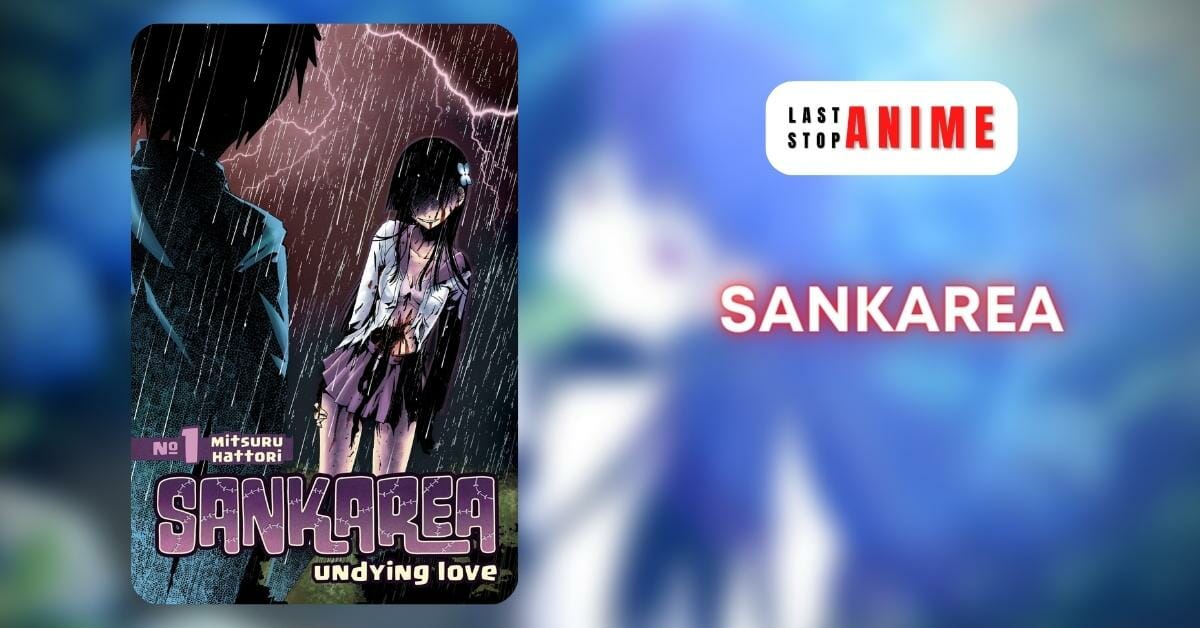 Number of episodes: 12+ 2 OVAs+ Special
Number of seasons: 1
MAL Rating: 7.29
Where to watch: Funimation, Crunchyroll
Chihiro Furuya has been zombie obsessed since he was a kid. Moreover, he has always wanted a zombie girlfriend. Soon, all his zombie-related wishes start coming true.
Chihiro's dog sadly dies, and he decides to make a resurrection potion to get him back. While searching for the ingredients, he meets a girl named Rea Sanka. She is yelling into her old well about how horrible her life has become.
He meets with her, and after connecting, she convinces him to save his dog, Baabu. With the help of poisonous hydrangea flowers from Rea's family garden, he saves his beloved dog.
On the other hand, Rea does not know that the potion has succeeded and drinks it thinking it will aid her in death. Unfortunately for her, she does not die but instead comes back as a zombie.
With the help of Chihiro, she starts to adjust as a zombie. This might seem like a dream come true for Chihiro, but reality soon hits him.
He faces Rea's cravings and the consequences of her transformation. This anime series combines many different elements of horror, comedy and romance. It is a bittersweet anime which never lets go of its essence.
11. Devilman Crybaby
Number of episodes: 10
Number of seasons: 1
MAL Rating: 7.76
Where to watch: Netflix
The setting is where devils cannot move about without a living host. During this process, if the individual's will is strong enough, they can overpower the demon, essentially becoming a Devilman.
The story centers around Akira, who is seen as weak with a bleeding heart. One day, his childhood friend Ryou Asuka asks for help in uncovering devils, and Akira says yes without hesitation.
They go to a place called Sabbath, a party of debauchery and degeneracy. During this episode, the demons wreak havoc and make their way into human bodies.
In this chaos, Akira tries to save Ryou but merges with the demon Amon instead. He gets the power to defeat all the other demons.
But that is not the only bad thing that happens. His whole personality goes through a change. It wakes up a primal part of Akira.
He now has the body of a devil but the soft heart of Akira. Together, he and Ryou set out to destroy the evil people who want to harm humanity and his close ones.
Devilman Crybaby is an excellent ONA horror anime series with exciting twists and well written characters. The theme is dark and eerie. The series, although short, brings out important questions.
10. Junji Ito Collection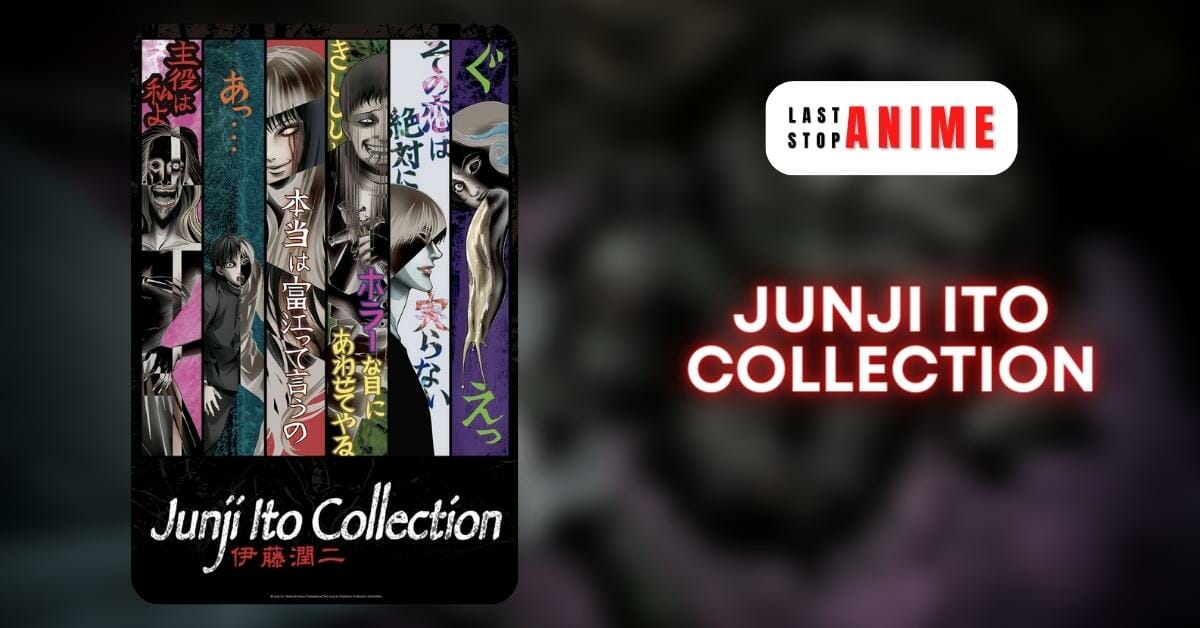 Number of episodes: 12+ 2 Specials
Number of seasons: 1
MAL Rating: 6.43
Where to watch: Crunchyroll, Funimation
Junji Ito is a renowned horror manga artist. His works have developed somewhat of a cult following, making him one of the most important figures in horror iconography.
These stories have been adapted from Junji Ito's manga collection. They are scary, and they will make your body shiver with fear.
There are dark shadows everywhere. They lurk and wait till they find their next victim. They cannot be slain, nor can they be explained.
These stories consist of cursed jades, nightmares, attractive spirits and slugs. All the gritty things will make your body's hair stand up.
The Junji Ito Collection is one of the best horror series created by any artist.
9. Hell Girl
Number of episodes: 84
Number of seasons: 4
MAL Rating: 7.62
Where to watch: Funimation, Prime Video
The Hell Correspondence is a strange website whose philosophy is this: if someone seeks revenge, they should dig two graves.
Every day when the clock strikes midnight, this website becomes accessible. At this time, whoever has a grudge can input their names to get a visit from Ai Enma, the Hell Girl.
She explains that the target's soul will go to hell, but so will the requester's when they die. For some, it is not worth it. But for others, their afterlife does not affect them.
Whatever their decision to exact revenge or not, one thing is certain. Hell Girl will always be there to seek revenge when they need her.
The only thing that is known about the girl is that she lives with her grandmother, has three magical straw dolls to serve and accompany her, and becomes the Hell girl once a posting moves her.
The story's concept is riveting and gives a lot of creepy vibes. This horror anime series combines the mystery element and keeps you hooked during every episode.
8. Hellsing
Number of episodes: 13+ 1 Special
Number of seasons: 1
MAL Rating: 7.49
Where to watch: Netflix, Crunchyroll, Funimation
Hellsing is an organization that deals with supernatural threats. It is called upon to deal with a vampire that is turning the villagers of Cheddar into ghouls.
The leader of the organization, Sir Integra Fairbrook Wingates Hellsing, sends her topmost supernatural being for this mission, a vampire named Alucard.
Alucard is so skilled that even with a single handgun, he causes chaos among the monsters in Cheddar. During this chaos, a police officer called Seras Victoria gets mortally wounded.
Alucard, seeing her plight, takes pity on her. He gives her two options: die as a human or live on as a vampire. She decides to live on as a member of Hellsing.
Seras goes through an internal struggle and grapples with her newfound identity. But she knows that if she has to survive between humans and the supernatural, she has to come to terms with it.
This scary anime is gritty and does not shy away from extreme violence. The fight scenes are very good and do not divert from the main plot.
7. Mononoke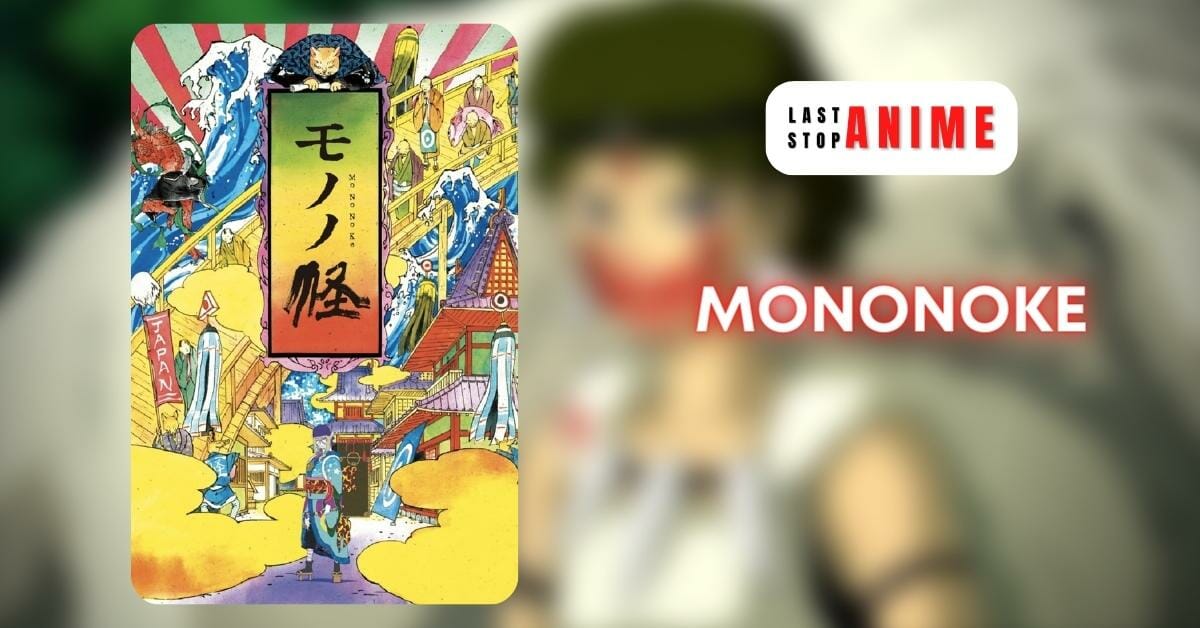 Number of episodes: 12+ Movie
Number of seasons: 1
MAL Rating: 8.43
Where to watch: Crunchyroll
The "Medicine Seller" is an occult master who travels to Japan in search of deadly spirits called the "Mononoke" to kill.
But he cannot just slay them. He must first learn their Form, Truth and Reason to wield the mighty Exorcism Sword.
The entire process is tedious and involves intense psycho-analyzation because he must confront the Mononoke first before even knowing how to defeat them.
On one such journey, the medicine seller goes to an inn where Shino, a pregnant woman, has found a place to rest. She stays in the last vacant room, where with time, she realizes that something is wrong.
Sure enough, the room is infested with a lethal band of Mononoke, the Zashiki Warashi. The medicine seller's job now is to learn everything about them and slay them before they can kill again.
Mononoke is a continuation of the story of the seller from the "Bakeneko" arc in "Ayakashi". It is thrilling horror anime series with good characters.
6. Corpse Party: Tortured Souls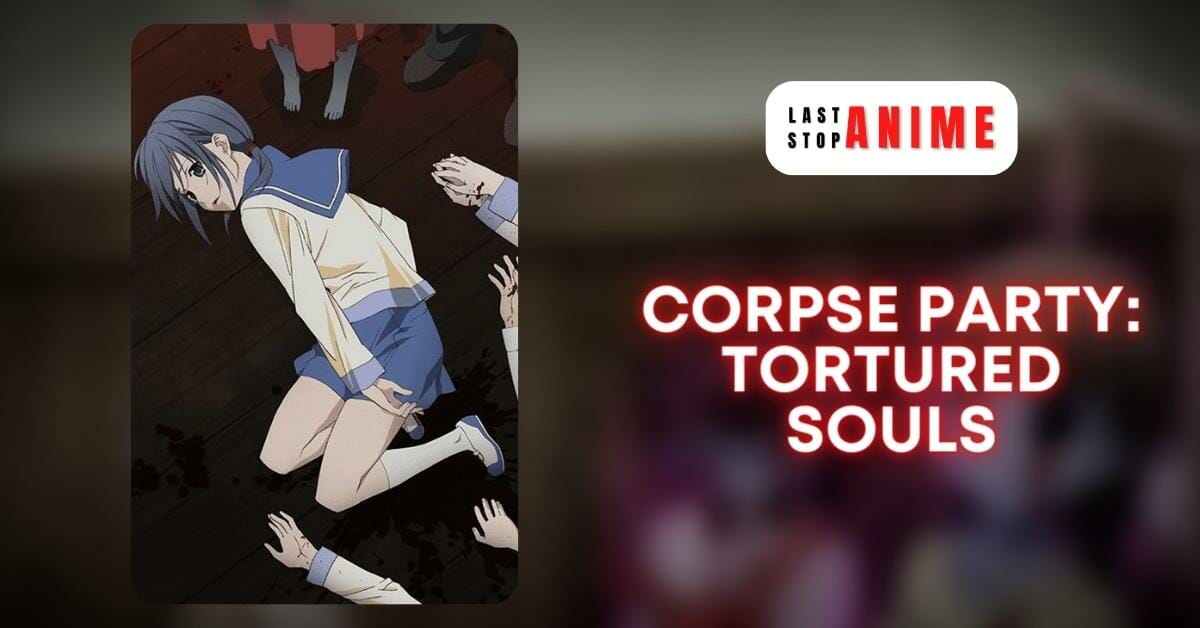 Number of episodes: 4 OVAs
Number of seasons: 1
MAL Rating: 6.45
Where to watch: Crunchyroll, HIDIVE
A friend is leaving, so nine students gather in the school at night to bid farewell. It is customary for many high school students to perform a ritual.
So that they remain friends forever, they perform the ritual with small paper charms shaped like dolls. They need to realise that these charms are connected to an elementary school called Heavenly Host Academy.
This school was destroyed years ago after mysterious murders, and now it rests underneath their very own school.
The students are now trapped with vengeful spirits in an alternate dimension. They must find a way to escape by working together or staying trapped with the spirits forever.
The past has never been gone and is always lurking somewhere close. It catches up with them, punishing them for the sins of others.
Corpse party is a must-watch for fans of gore, and mystery and lovers of horror anime.
5. Parasyte: The Maxim
Number of episodes: 24
Number of seasons: 1
MAL Rating: 8.34
Where to watch: Crunchyroll, HIDIVE
Parasitic aliens have arrived on Earth. They infiltrate humanity and take control of humans by burrowing into the brains of the vulnerable.
These aliens must gain full control over their host, after which they can morph into several other forms. Once this is done, they again move on to their prey.
Shinichi Izumi lives a normal life until a parasite tries to take over his brain. The parasite is not successful and ends up in Shinichi's hand instead.
Moreover, this parasite cannot escape or relocate anywhere, meaning he has no other option but to stay in Shinichi's hand.
The parasite, Migi, has no option but to rely on Shinichi to stay alive. Both of them are forced into a juxtaposition that neither of them likes. They face another problem: they must fight against other parasites who see them as a threat to their species.
Parasyte is a popular anime series with the gore filled scenes and gripping storylines.
4. Paranoia Agent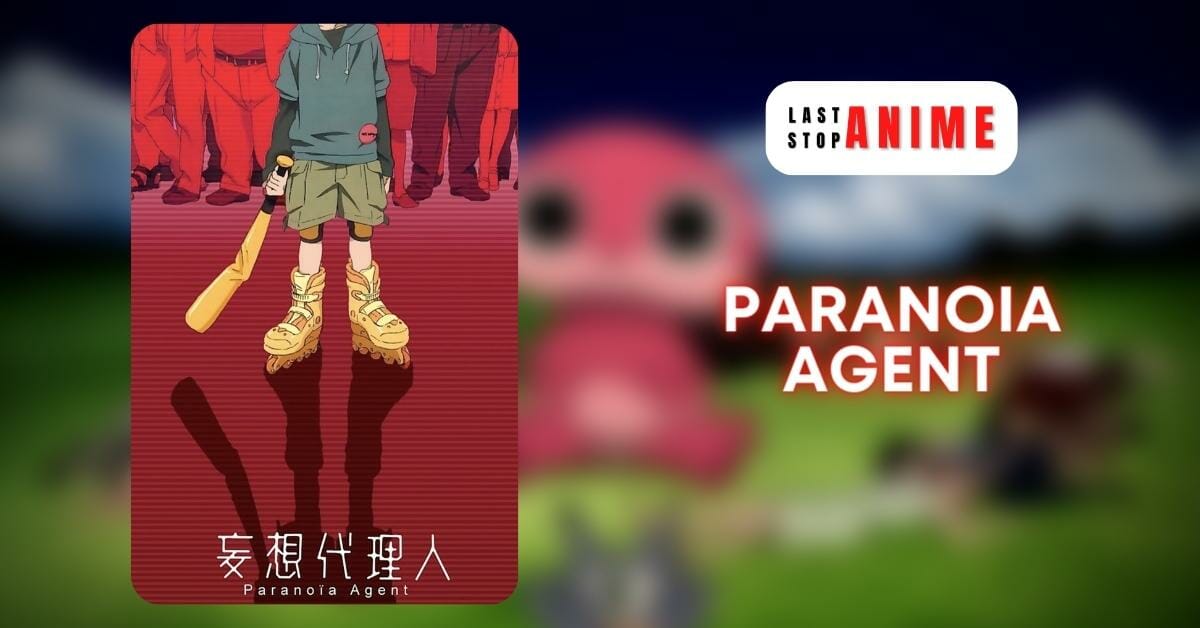 Number of episodes: 13
Number of seasons: 1
MAL Rating: 7.67
Where to watch: Crunchyroll, Funimation
Shounen Bat dubbed "Lil Slugger", is causing chaos among the citizens of Musashino City. He runs on roller skates and kills people with his golden baseball bat.
No one understands why he does it, nor can they catch up with him. Tsukiko Sagi is his first victim and is also suspected of putting together the attacks. She is believed to be her only by the stuffed animal she carries.
Soon enough, the murders increase and detectives Keiichi Ikari and Mitsuhiro Maniwa start investigating the identity of the Shounen Bat.
However, the murders start to increase rapidly, and more and more victims fall. The news starts spreading as wildfire, and people go into complete paranoia.
The question rests: will the detectives be able to find the attacker first, or will they be the victims of the golden bat too?
The plot is equal parts mystery, drama and supernatural. This scary anime has an engaging storyline with interesting characters.
3. Ghost Hunt
Number of episodes: 25
Number of seasons: 1
MAL Rating: 7.77
Where to watch: Crunchyroll, Funimation
Mai Taniyama likes to share ghost stories with her friends while in school. An abandoned school building is one of the centers of many such stories.
A mysterious male figure imposes on them one story. This young man turns out to be Kazuya Shibuya, a 17-year-old president of the Shibuya Psychic Research Company.
The school's principal has called him to investigate the eerie building of stories. Cut to the next day; Mai is passing by the building.
She starts examining a strange camera inside the building. In this process, she gets startled by Kazuya's assistant and injures him while breaking the camera.
Kazuya hires Mai to replace his assistant and pay for the camera. After that, Mai gets into the paranormal world and learns that there are very different but scary things at large.
Ghost Hunt is filled with good content. The audience can watch how the characters develop with the help of exciting scenarios. This scary anime is truly one of the best on this list.
2. Elfen Lied
Number of episodes: 13+ OVA
Number of seasons: 1
MAL Rating: 7.49
Where to watch: HIDIVE
Lucy is not like other people. She is a special breed of human called the "Diclonius", born with a short pair of horns and invisible telekinetic hands.
Due to her being different from others, she becomes an object of experimentation at the hands of the government. This experiment is extremely inhumane.
Because of the cruelty of it all, when Lucy gets the chance to escape, she takes it. But not before unleashing bloodshed and death on her captors.
During this chaos, she gets a head injury. Consequently, this injury causes her to have a split personality of a harmless child with limited speech capacity.
During one such personality state, she comes upon two college students, Kouta and his cousin Yuka. They are unaware of her past and take her into their care.
This causes a huge problem and changes the trajectory of their lives as they are dragged into Lucy's dystopian world.
Elfen Lied is a good story of a young woman being exploited and her path to getting better or worse. It is a horror anime worthy of being on this list.
1. Gantz
Number of episodes: 26+ Movie
Number of seasons: 2
MAL Rating: 7.00
Where to watch: Crunchyroll, Funimation, Netflix
Kei Kurono gets killed and finds himself in a world where nothing is good. There is no peace, God or salvation. There is just a big black ball stuck with you.
Not only this but also, suddenly, you are thrown into a game where you have to kill aliens and other monsters to survive.
He cannot die peacefully as he gets resurrected again and again. And the cycle continues. Gantz is not for the weak-hearted. It contains a lot of gore and violence, which will shock you.
Everyone cannot handle the grittiness of it, so you need to watch at your own risk.
Other Horror Animes To Try:
Boogiepop Phantom
Deadman Wonderland
Happy Sugar Life
Corpse Princess