The way the first episode of any show is structured is crucial as it sets the tone for the rest of the show and gives you a taste of what's to come, like the first bite of a burger. And if the burger leaves a bad taste in your mouth with the first bite, you might not eat it at all (unless you're hungry, that is, and, of course, wasting food is not cool, guys).
Similarly, if a show fails to hook you from the first episode, you might decide to drop it right then, no matter if the rest of the show is phenomenal.
So, if you're trying to break out of your anime slump or looking for an anime series that will lure you in from the very first episode, you've come to the right place.
We have picked 15 anime series that have a banger first episode! In each of these shows, the first episode is not only the perfect curtain-raiser but also leaves you wanting more, demanding you to click on the next episode immediately.
So, without further talk, let's get started with the list!
15. One-Punch Man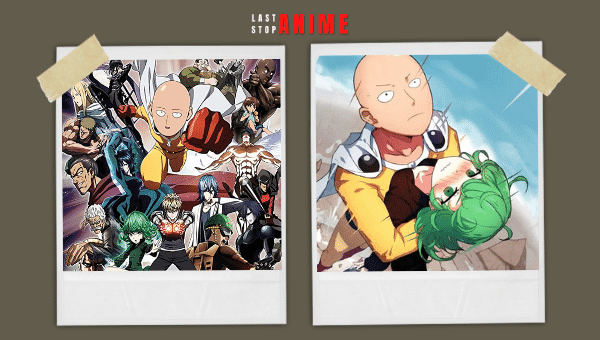 Genre: SEINEN; COMEDY, ACTION, PARODY
Watch It On: Amazon, Crunchyroll, Hulu, Funimation, Netflix
The first season of One-Punch Man, animated by Madhouse studio, left the anime community speechless with its debut episode in 2015. The animation, the concept, and the introduction of the main character in the first episode, immediately set it apart from other anime.
The opening song instantly revs you up for the wild, bizarre, and action-packed episode, giving you a peek at the craziness that will be ever-present throughout the series.
Synopsis: Saitama is a 25-year-old man who does "hero work" and spends his leisure time playing video games. Three years ago, he decided to adopt a training routine that was so intense it made him go bald.
His training also rendered him so powerful he obliterates his opponent in a single punch, which is why he's always bored with no worthy opponent in sight.
Luckily, he meets a certain cyborg who steers his life in a new direction dispelling at least some of his boredom.
14. Great Pretender
Genre: ACTION, ADVENTURE, MYSTERY, COMEDY, DRAMA
Watch It On: Netflix
Great Pretender is a Netflix original anime that stands out from other entries in this list owing to its freshness and uniqueness. It is a good anime for fans of heist shows.
The first episode brilliantly introduces the characters through sleights with amusing twists and turns, setting up a very engaging premise. The exotic artwork is so alluring it makes you want to watch without blinking.
Synopsis: Makoto "Edamame" Edamura, the self-proclaimed "Japan's Greatest Swindler," goes around scamming people until he meets a man who beats him at his own game.
While the police chase after Edamura, he meets the man again and follows him to Los Angeles.
Edamura challenges his "rival" to determine who is better, which the latter accepts, taking him to the mansion of the biggest mafia on the West Coast, their new target.
This incident opens up a new world for Edamura, one he could never have envisioned.
13. Zankyou no Terror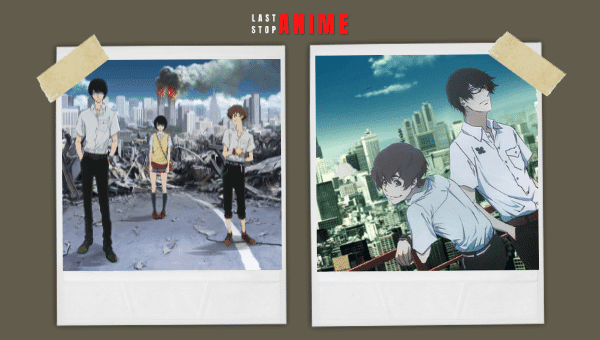 Genre: ACTION, PSYCHOLOGICAL THRILLER, SUSPENSE
Watch It On: Crunchyroll, Funimation, Netflix
Zankyou no Terror is one of the underrated anime by Studio MAPPA, a hair-raising psychological thriller that will keep you glued to your screen.
The first episode brings the show a solid start with the bizarre introduction of our main characters and a brilliant showcase of organized chaos, making for a highly engaging premise with a promising plotline.
Synopsis: After a terrorist attack on a nuclear facility in Japan, the only clue left for the police to work with is the word "VON," painted red at the scene.
Six months later, a video finds its way onto the internet in which two masked boys who call themselves "Sphinx" challenge the police and threaten to cause havoc across Tokyo.
In desperate efforts to curb the mass panic spreading through the city, the police frantically look for any lead on the perpetrators, with Detective Shibazaki caught amid the hellish investigation.
12. Sword Art Online
Genre: ACTION, ADVENTURE, SCI-FI, FANTASY, ROMANCE
Watch It On: Amazon, Crunchyroll, Hulu, Funimation, Netflix
Sword Art Online is anime that took the anime world by storm right from its first episode. It has one of the most enjoyable debut episodes that tease stunning action sequences accompanied by marvelous world-building.
Every aspect of the first episode – the music, the art style, the animation, the setting, and the events unfold- contributes to a perfectly flawless opening to the anime.
Synopsis: Kazuto "Kirito" Kirigaya is lucky enough to participate in the beta test of a new virtual reality game called "Sword Art Online," where you can enter the medieval world of Aincrad, which offers an unprecedented gaming experience.
However, things turn 180° when Kirito realizes he is trapped inside the game with thousands of other players, and the only way to escape is by beating all hundred levels of the game. Also, just one minor detail: if a person dies in the game, they die in real life.
11. 91 Days
Genre: ACTION, DRAMA, THRILLER, CRIME
Watch It On: Amazon, Crunchyroll, Funimation
91 Days is a mind-blowing crime drama, a great anime that has surprisingly gone under the radar of many anime fans. The show is a must-watch if you're a sucker for stories about gang wars and organized crime.
The first episode perfectly sets the stage for an action-packed, riveting story guided by the motivations of a highly intriguing and unorthodox main character.
Synopsis: Set during the Prohibition Era, the story follows Angelo Lagusa, now Avilio Bruno, a young man whose family was killed by the Vanetti mafia family.
When he receives a letter asking him to return to his hometown, "Lawless," he complies, leading him to a man named Nero, the son of the head of the Vanetti family.
Now that a golden opportunity has finally presented itself in front of Avilio, he employs all the skills he has secretly learned for years to seek retribution against those who took everything away from him.
10. Naruto
Genre: SHONEN; ACTION, ADVENTURE, FANTASY
Watch It On: Amazon, Crunchyroll, Hulu, Netflix
Naruto, a name every anime fan is familiar with, is the favorite anime of many and can be considered the shonen successor of Dragon Ball. The anime is a classic, so for fans, re-watching is like reminiscing and looking at your old yearbook photos.
Right from the first episode, the action scenes and the plot appear incredibly promising, and the setting of a ninja world brings wonders to the screen.
The music is rich in traditional Japanese sound that perfectly complements the show's atmosphere.
Synopsis: When the Nine-tailed fox attacked Konohagakure village, the Fourth Hokage (the village leader) sealed the fox spirit in a newborn, left with no other means to defeat it.
Twelve years later, Naruto Uzumaki is a playful young boy who lives alone while other kids at his school live with their families.
He is feared and shunned by the village elders for possessing the fox demon. Still, he is dead-set on one goal: becoming the Hokage and getting everyone to acknowledge him.
9. Erased
Genre: SEINEN; MYSTERY, SUPERNATURAL, PSYCHOLOGICAL THRILLER, DRAMA
Watch It On: Amazon, Crunchyroll, Hulu, Netflix
Erased, one of the most talked-about psychological thriller anime, wastes no time, leaving the viewer stunned. The first half of the episode quickly catches your attention, and then the second half changes everything.
While watching the episode, you instantly get attached to the main character and commit to accompanying him on his tumultuous journey to fix everything.
Synopsis: Satoru Fujinuma is a 29-year-old manga artist possessing a supernatural power called "Revival" that has helped him save people on multiple occasions.
Things go downhill for him one day when he gets falsely accused of the murder of someone very close to him and suddenly goes back 18 years in time.
He soon connects the dots of the murder with the disappearance and killing of one of her classmates, Kayo Hinazuki. 
He leaves no stone unturned to make sure Hinazuki doesn't suffer the same fate as before while protecting his dear ones in the present.
8. Summer Time Rendering
Genre: SHONEN; MYSTERY, SUPERNATURAL, THRILLER
Watch It On: Disney+
Summertime has one of the most enthralling first episodes in anime, prefacing a dangerous plot with an ever-complex scenario and mind-bending plot twists.
The thing with Summertime Render is that you may think it's just the first episode delivering a jolting start to the story, but somehow it gets crazier and crazier in the subsequent episodes. Also, Check our article on anime to watch if you liked watching Summertime Rendering.
Synopsis: After the death of his parents, the Kofune family consisting of sisters Mio, Ushio, and their father, taken in Ajiro Shinpei, who now lives in Tokyo.
However, Shinpei returns to his hometown, Hitogashima, after receiving the news of his childhood friend Ushio's sudden demise.
On hearing details of Ushio's death from his best friend, Shinpei suspects it is a murder, leading him into a string of confusing events which may or may not have something to do with mythical beings called "Shadows," whose appearance foretells death.
7. Tokyo Ghoul
Genre: SEINEN; Dark fantasy, thriller, horror, gore
Watch It On: Amazon, Crunchyroll, Hulu, Funimation, Netflix
Tokyo Ghoul, one of the most popular manga/anime of all time, is a wild ride, to say the least, with a strong first episode.
The first episode is titled "Tragedy," so it speaks for itself. Watching whatever transpires in this episode almost feels too much to digest- but as soon as it ends, you want to watch the next one straight away.
Synopsis: Ghouls, flesh-eating beings disguised as humans, have infested Tokyo, threatening the lives of the residents. CCG is an organization with the responsibility of locating notorious ghouls and getting rid of them.
Kaneki Ken is a shy university student who avoids the news and keeps to himself. That is, until one day, he goes on a date.
A date goes wrong, turning his whole life into a long nightmare, with Kankei trapped between the world of humans and the world of ghouls.
6. To Your Eternity
Genre: SHONEN; DRAMA, ADVENTURE, FANTASY
Watch It On: Crunchyroll, HBO Max, Netflix
To Your Eternity has one of the most emotional first episodes in anime that hits you like a truck (so here's a pat on the back in advance!).
After watching the first episode, you're left questioning, "What just happened?" Then you realize, "IT'S JUST THE BEGINNING!"
Synopsis: An immortal being, "It," starts as an orb, transforms into a rock, moss, and finally into a wolf by absorbing information from its environment and learning to adapt.
Now gaining consciousness, the wolf meets a young boy who mistakes him for his wolf. The two set out from the snowy land to look for the boy's tribe members who had left to explore the warm and fertile lands, leaving him behind. To say their harsh journey is an understatement, with little to no hope in sight.
5. Code Geass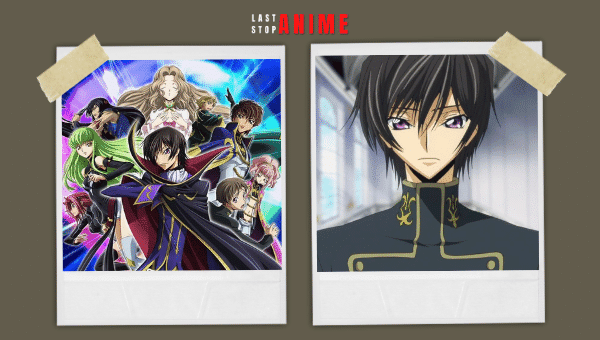 Genre: PSYCHOLOGICAL, ACTION, DRAMA, MECHA, MILITARY
Watch It On: Amazon, Crunchyroll, Hulu, Funimation, Netflix
Code Geass is regarded as a classic in the anime world for a number of reasons. It takes a few episodes for the viewer to wrap their head around the events, but it only takes the first episode to understand that the main character is somewhat different. Just an introduction is enough.
Synopsis: Code Geass revolves around Lelouch Lamperouge, a Britannian student living in Japan (renamed "Area 11), which is under the domination of the Holy Empire of Britannia after its defeat to the latter.
When Lelouch gets entangled in a clash between the Britannian forces and the Area 11 rebel groups, he manages to escape the mess, courtesy of C.C., a mysterious girl who grants him the power of the "Geass."
Thanks to its abilities and Lelouch's motivations, from this point on, his life changes in the most unexpected of ways, leading him down a path from where there is no turning back.
4. The Promised Neverland
Genre: SHONEN; DARK FANTASY, PSYCHOLOGICAL THRILLER, HORROR, SUSPENSE
Watch It On: Crunchyroll, Disney+, Hulu, Funimation, Netflix
The first season of The Promised Neverland is arguably one of the most well-executed anime shows. You go into the first episode thinking it's like a slice-of-life anime, and then BOOM- the second half flips everything on its head. The anime turns into something else entirely, and that's when the premise becomes insanely gripping.
Synopsis: Grace Field House is an orphanage surrounded by forests where little kids live happily, taken care of by their "Mama," Isabella.
They are required to take some regular tests, but that aside, they are free to spend time as they want or play outside, granted that they don't stray too far from the house.
Things only get tricky when the three oldest kids, our main characters, become suspicious about the orphanage.
When a child turns twelve, they are adopted into a new family. Yes, that should be good news. But the problem is, once sent away, the other kids never hear from them again.
3. Demon Slayer: Kimetsu no Yaiba
Genre: SHONEN; DARK FANTASY, ACTION, ADVENTURE, COMEDY
Watch It On: Crunchyroll, Hulu, Funimation, Netflix
Demon Slayer is an anime that makes you realize how anime as an art form has beautifully evolved with all its cultural and aesthetic eccentricities, especially in terms of art style and animation.
Studio Ufotable, from the very first episode, you'll see they decided to go all out with the animation as if they have sworn to make it your favorite anime by the end of the season.
Synopsis: Tanjiro is a young boy who lives with his mother and siblings in the mountains. One night when he is late from work, he stays the night somewhere else, and on heading home at daybreak, his eyes meet the most dreadful sight imaginable.
To make matters worse, his sister, Nezuko, has bled and transformed into a man-eating demon. With a desperate need to heal her, Tanjiro sets out with an unwavering resolve to turn her back into a human.
2. Death Note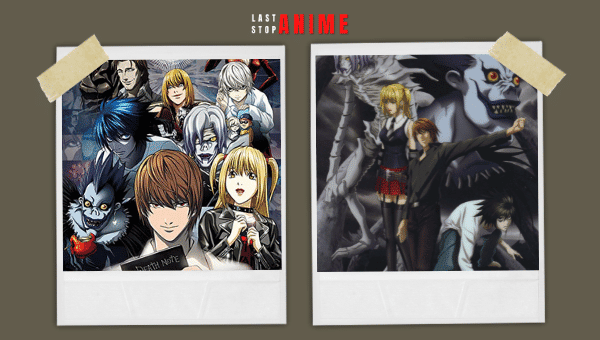 Genre: SHONEN; PSYCHOLOGICAL THRILLER, SUPERNATURAL, CRIME, DRAMA, SUSPENSE
Watch It On: Amazon, Crunchyroll, Hulu, Netflix
Death Note has established itself as a timeless masterpiece since its release in 2006. Anyone who has watched Death Note will testify that it has one of the best first episodes in anime. Also, check our piece on anime to watch if you liked Death Note.
First of all, the opening song makes an immaculate first impression and draws you into the ambiance of the anime.
Second, the first episode perfectly encapsulates the center of the plot and potential themes that may surface in the later episodes.
Synopsis: Our main character, Light Yagami, is a prodigious high school student who stumbles upon a notebook called the "Death Note."
When he discovers that on writing an individual's name in the notebook, the said individual dies, Light's strong sense of justice compels him to take on an eccentric façade and use the Death Note to rid the world of wrongdoers and criminals.
He transforms into an arrogant character, yet you still cannot help but be fascinated by him.
But before he can realize his grandly ambitious goal, he has to confront many obstacles, the first being in the form of the best detective in Japan, L.
1. Attack on Titan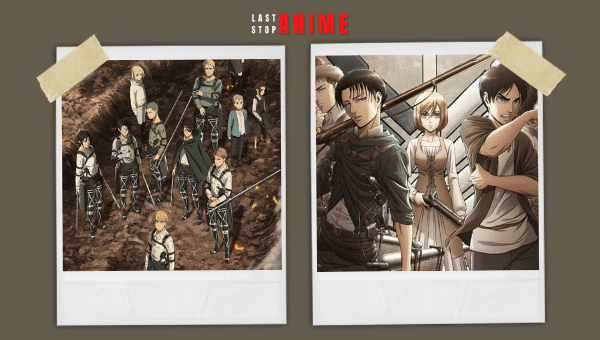 Genre: SHONEN; DARK FANTASY, THRILLER, HORROR, DRAMA, GORE, MILITARY
Watch It On: Crunchyroll, Hulu, Netflix
Attack on Titan is one of those rare gems that has an incredibly furious start with a bone-chilling opening episode that maintains that flavor for the rest of the show.
The first episode sets the stage brilliantly from the very first scene for efficient world-building and character development for our main characters.
The music and visuals in Attack on Titan do a fantastic job of captivating you from the get-go, transporting you to a world that is cruel yet, truly beautiful.
Synopsis: Humanity in the world of Attack on Titan lives within three towering walls to fend off giant human-like beings called titans that devour humans.
After a century of peace, when an enormous titan destroys the outer wall out of nowhere, what ensues then is complete chaos in the collapsing city of Shiganshina.
This tragic incident changes the lives of the residents that manage to flee, including Eren, our main character, a young boy of ten who vows to kill every last Titan on Earth.
Honorable Mentions:
Elfen Lied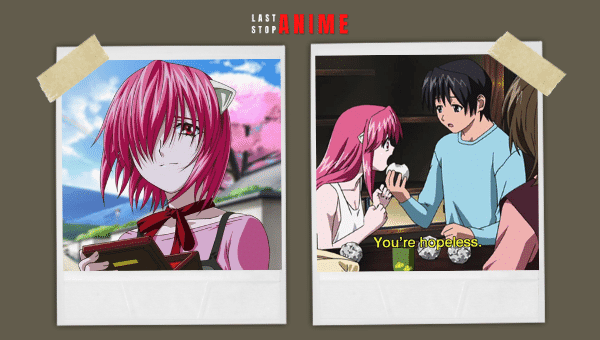 The first impression of Elfen Lied is that it is crazy. It has one of the most grotesque and horrifying first episodes in anime. The anime is not for a younger audience and not for the weak-hearted.
Cowboy Bebop
Cowboy Bebop has aged like fine wine over the years. Its music, its characters, and its story, everything is memorable. The first episode of Cowboy Bebop excellently showcases all its major strengths perfectly.
Neon Genesis Evangelion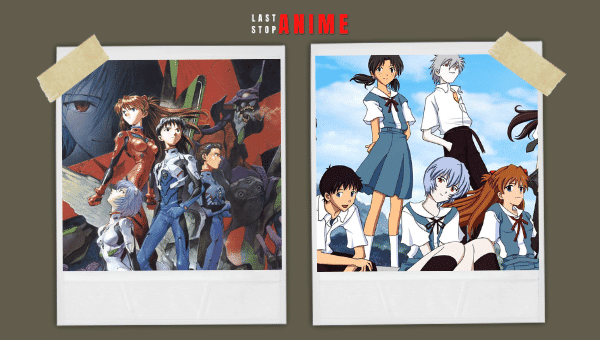 Neon Genesis Evangelion is an anime that became a great cult classic with time. Its debut episode is immensely impactful as it meticulously sets up the story and introduces the central characters we would soon grow to love. (Note: The watch order is slightly different from the broadcast order, so check it before you begin!)
Assassination Classroom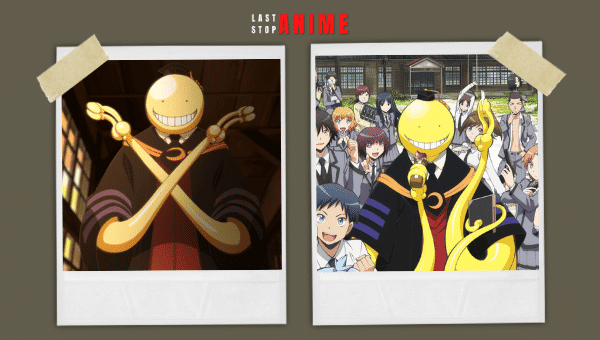 Loads of thoughts flood your mind as you watch the first episode of Assassination Classroom. "What is this octopus man capable of?" "Destroy Earth?" "He seems like the best teacher in the world!" "He's the funniest character ever!" All that included, the first episode is incredibly entertaining, and that remains true for the rest of the series.