Naoko Takeuchi wrote the manga Sailor Moon series. Toei Animation adapted the manga into anime series and broadcasted it in Japan between 1994 and 1996. In addition, Toei Animation has filmed a TV special, 3 Short Films, and 3 Animation feature films adapted from this manga.
In 1992, the anime manga received its own English translations. It is famous for its humor and artistic representation of the characters.
Several Sailor Moon characters in the anime are exceptional in story-building and push the manga to be one of the best in the running.
15. Queen Beryl
Queen Beryl is one of the main characters that belong to the Sailor Moon universe.
During the Silver Millennium, she was the one who led the Dark Kingdom. She fought the inner sailor guardians and Sailor Starlights and commanded the four Shitenou.
Queen Beryl is not only a leading role model in the manga story but also an inspiration to the show's young viewers and readers.
The viewers need to see strong characters on the throne, and Queen Beryl fulfills it.
14. Sailor Uranus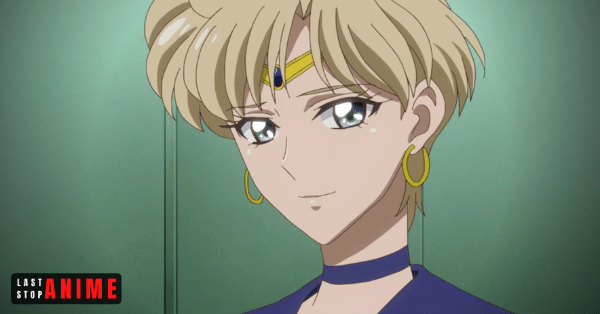 We get the mention of Sailor Uranus in Sailor Moons Crystal Tokyo of the Moon Kingdom.
Being a sailor guardian, Sailor Uranus is the first non-binary character of the series, which has a soft corner for the family of Neo Queen Serenity, i.e., Sailor Moon.
Sailor Uranus does not fail to surprise us with their exceptional combat skills that come in handy during the war.
The portrayal of Sailor Uranus is a beautiful way of getting its young viewers acquainted with concepts of non-binary.
13. Sailor Venus
Sailor Venus is also known as Sailor V by the Sailor Star maker in the Sailor Galaxia. She is a princess in the Sailor Moon's universe.
Sailor Venus protects the Moon Kingdom, and unlike Sailors, Sailor Venus wears a Yellow gown when she dwells in her empire.
The color yellow represents the cheer and joy which should be present in a person's life for healthy development. Sailor Venus comes to our rescue in terms of that.
We see Sailor V spreading delight and joy!
12. Sailor Mars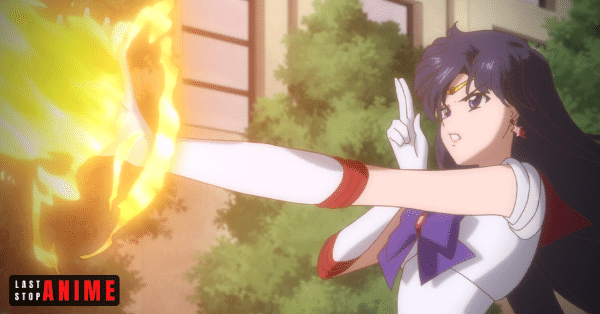 Sailor Mars plays an important part in the Universe of Sailor Moon.
We see that Sailor Mars is the princess of Planet Mars in the story. We also get to see that Sailor Mars is given the responsibility to protect Princess Serenity, along with Sailor Mercury, Sailor Jupiter, and others.
Sometimes, Sailor Mars is confused as the lover of Tuxedo Mask, as she is so similar looking to Queen Serenity.
It is a tough responsibility that Sailor Mars was bestowed with.
Irrespective of the toughness, Sailor Mars does her best to fulfill what's needed of her.
11. Sailor Saturn
Sailor Saturn can be considered one of the main characters of the sailor moon's manga series.
We know little of Sailor Saturn and her past life, but unlike the story of codename sailor V, this future daughter of old sailor guardians has the power to be destructive, even till the dead moon circus.
Like the real planet Saturn, Our Sailor Saturn, too, has massive powers.
It takes a lot of grit to decide which side to choose if one has powers like this character.
Sailor Saturn had always been sure when it came to this.
10. Sailor Jupiter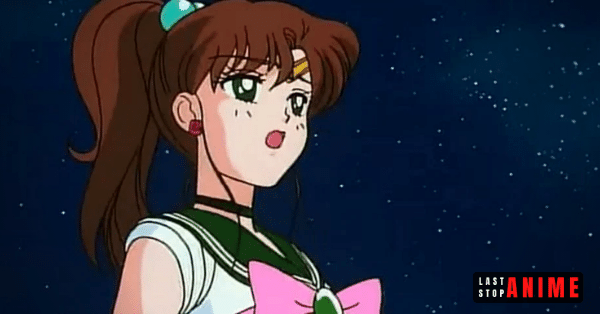 Some may confuse Sailor Jupiter with Motoki Furuhata, but she is, infact, known by the name Makoto Kino.
Little do we know if Sailor Jupiter had a younger sister, but we do know she got orphaned before her life even started.
Sailor Jupiter is independent enough to sail to a deep aqua mirror if needed and reliable.
Do you know how difficult it is to survive without family support? Sailor Jupiter dealt with and came out a survivor on the other end!
This pretty character who can read the hearts of humans is exceptional in her approach and outlook towards the galaxy.
9. Sailor Neptune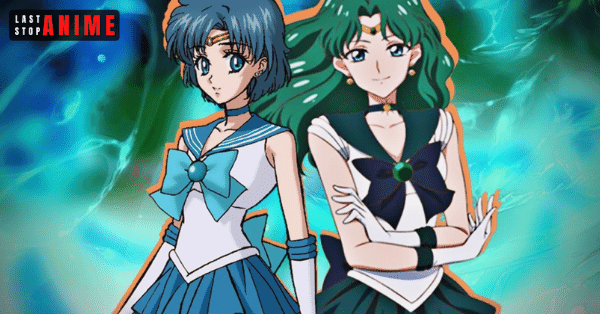 We agree most Sailor Moon characters may appear similar. But do not get perplexed. Sailor Neptune isn't the one who is called Molly Baker. Sailor Neptune is one of the first characters representing the LGBT community in the manga universe.
Like a sailor Guardian, Sailor Neptune takes it upon herself to protect the galaxy. She may not be one of the sailor guardians per se, but she will remain a sailor moon eternal.
We see her being one of those characters who are adamant about protecting the solar system no matter the provisions they have under their control.
Sometimes, it may sound like a rash decision. Still, under crucial situations, it is the single trait that may protect the lives of fellow beings and mark the trait of leadership.
8. Sailor Pluto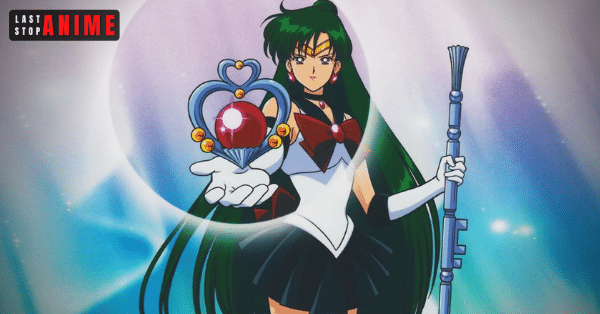 Sailor Pluto is one of those characters rarely used in the story. But once they are put to use, we see their potential to take over even the Black moon. Sailor Pluto is one such character that has gotten recognition very late, unlike the Tuxedo mask or Usagi Tsukino.
Even though we do not see Sailor Pluto getting a lot of screen time, it is obvious that this character is no less powerful than the others.
As the story proceeds, we see how Sailor Pluto is bestowed with the superpower of controlling time. Heck, it is similar to Marvel's concept of Time Stone.
Suppose Sailor Pluto had bad intentions. In that case, she could have been very destructive to the galaxy, being the person capable of controlling time.
But she chose to side with the good and utilize herself for the protection and not the destruction of the galaxy.
7. Sailor Mercury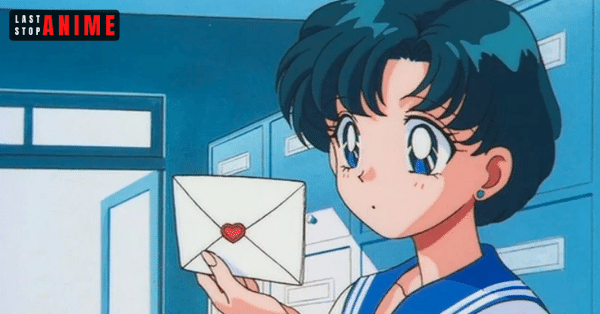 Sailor Mercury is one of the cutest characters in the series of Sailor Moon. We can see her as the petite girl always dressed in blue.
Mercurial in nature, have you ever wondered why she is always seen only in the same blue uniform? We will tell you why!
The reason is that for the planet mercury and some other planets like Jupiter and Others, water plays a significant role in constructing the plot.
You can consider it as an essential element they have philosophical connections to. Hence we see Sailor Mercury dawning the blue dress with a picture-perfect smile.
She is also a pretty guardian of the solar system from the villains and perils.
As we proceed with the story, we see how our beloved Sailor Mercury is a patron of intelligence and would go to any extent to fight for saving and protecting, conserving it for her planet dwellers and the upcoming generations.
6. Sailor Galaxia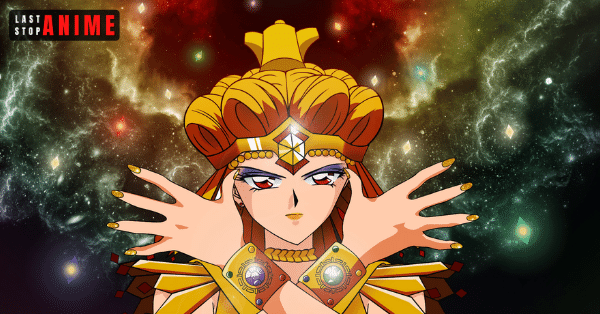 Do you know important it is for a story to have a powerful antagonist? Without an antagonist, the whole plot remains on the verge of collapse.
Similar would have been the situation of Sailor Moon without the presence of Sailor Galaxia. Sailor Galaxia plays a crucial role in developing and enhancing the story presented in sailor moon by being the absolute villain.
Not the kind of villain the characters wanted, but definitely the kind of villain needed to strengthen the unity between the other characters and planet sailors of the Sailor Moon universe.
Sailor Galaxia is determined to ruin the entire galaxy, including the solar system and the planet earth, which becomes a thing of worry for the Sailor guardians.
Sailor moon crystal is often confused with Sailor Moon as it is only a part of it with similar characters acing the missions and overcoming the obstacles that come their way and Sailor Galaxia is one of them.
5. Sailor Senshi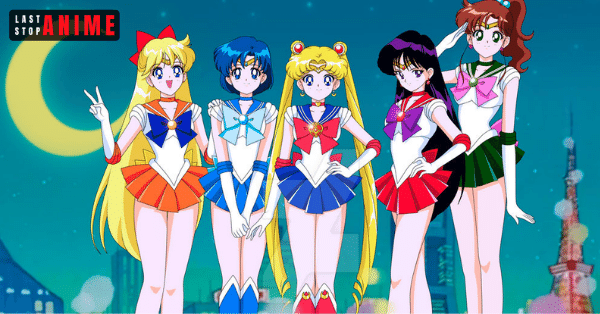 Sailor Senshi is the name given to the group of characters who decided to play as the guardians of the Solar System in the Manga world of Sailor Moon.
It is no surprise that only the bravest and boldest could be a part of this team. Sure, it is a very dangerous group of associations to be a part of.
But more than that, it is needed to be headstrong and perform under extensive pressure. It is required from the members of Sailor Senshi that they are capable of coming up with apt solutions and military strategies in their time of need and keep a cool head.
Protecting the whole solar system ain't a joke, and the members of Sailor Senshi are aware of that.
Sometimes, it can even get risky to do the ethical duty, and sometimes they may have to put their life on risk to save others. But hey, that's what heroes do, right!
4. Princess Serenity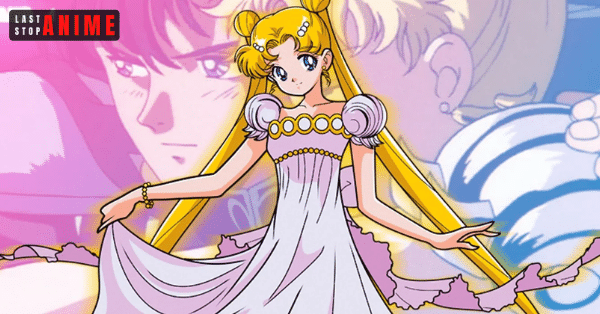 If you want to know who is one of the prettiest characters in the Sailor Moon series, it must be Princess Serenity.
Not just pretty, she is bestowed with the qualities of both her mother and her father.
She gets her beauty and charm from her mother, Queen Serenity. The latter was one of the best rulers in the entire galaxy.
Her kindness made her the aptest ruler of the kingdom. Princess Serenity gets her bravery and cunningness from her father, Sailor moon. He is a rebel of his time and a charming personality with utmost precision in battle skills.
So you see how Princess Serenity gets the best of the lot. With a caliber like hers, she is known to rule the Silver Millennium and look after the safety of the planets, especially Earth.
3. Sailor Cosmos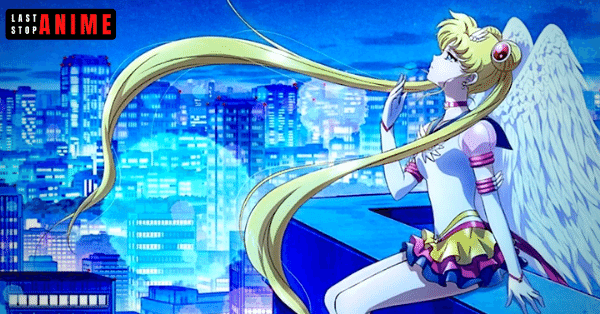 Every story needs a main character to complete the story arc of the series. Sailor Cosmos is a character in the manga universe of Sailor Moon.
She is a female character who is also bestowed with the duty of Sailor Guardian. Sailor Cosmos mostly belongs to the distant future than the manga story's current timeline. She hits it off by playing a disguise in the beginning.
The development of Sailor Cosmos proceeds only to project her as the most mysterious character in this Manga world.
Even after so many episodes presented to the viewers, she remains a mystery to her fans. If there is anything we are certain of, then it is that she is one of the most powerful characters in the Sailor Moon series.
2. Sailor Star Fighter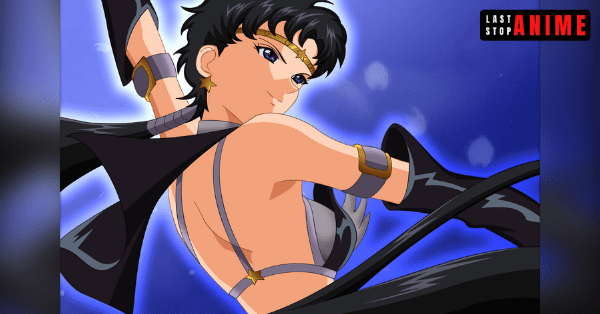 Sailor Star Fighter is a character with medium height compared to the other characters of the manga world, including other Sailor Starlights.
Now, this character is exceptional in her orientation. We see her as a fighter and as a genuine and humble character who has enough compassion to heal the entire world of Sailor Moon.
Yet she knows how to keep her cool and maintain orders of he superior when necessary.
Tell me you wouldn't consider it a trait of finesse! And suppose that was not enough for the audiences and the readers. In that case, the character Sailor Star Fighter is given a look of an attractive young woman and a personality that could kill!
1. Sailor Star Healer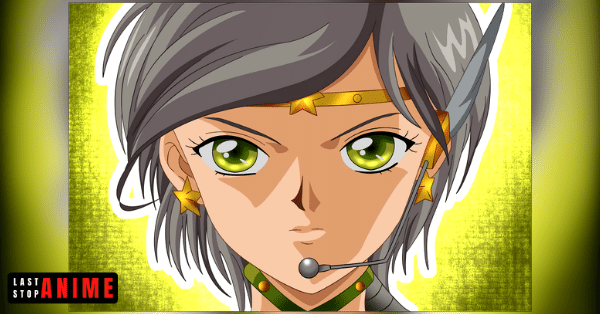 If you wonder who the prettiest sailor moon character is, we bet it is Sailor Star Healer.
Boy, you gotta check out that pretty black dress that can make anyone go drooling over her, both in the manga world and in the real world of fan-fiction.
It is a shock that the creators of this character were so sure that it would attract a lot of attention from its fans that they made this character gender-fluid.
When Sailor Star healer is on their home planet, they become a male version of themselves. And when they go outside their planet for official work and other purposes, they take up a female form. Now isn't that amusing!
The Sailor Moon series features a large cast of characters designed by Naoko Takeuchi. The book contains actors in anime, comics, stage shows, or live-action films. During stories, these characters often change allegiances to other groups of people, change their names or have different forms.
The characters mentioned above are some of the Sailor Moon main characters that carry the weight to take this manga's story to an epic position where it has a fan following that is worldwide in nature!