Uncensored versions of manga or anime mainly feature violence, blood, and sometimes sex scenes or nudity. In contrast, in the censored version, we see characters covering up their skin and reducing goriness.
But in recent years, something has changed. The K-wave has taken over the world by storm.
How can Manhwa be left behind now that K-wave has taken over the music industry and K-drama is becoming more popular?
Right now, Manhwa is gaining more attention from the manga community. Manhwa is the Korean term for manga.
Similar to anime, K-dramas are adapted from Manhwa or webtoons (the term used for digital Manhwa). Some popular K-dramas like True Beauty, Itaewon Class, and Cheese in the Trap are adapted from webtoons.
Popular Manhwa like God Of High School, Noblesse, and Tower Of God got their anime adaptation. One of the most popular manhwa Solo levelling is set to get an anime adaption. Fans were very excited about the news until they heard about the censorship.
Just like manga, Manhwa is also subjected to censorship. However, the censorship is different from that of manga.
Manga usually censors spicy stuff with black lines or blurring, whereas Manhwa uses light or white glow to cover up things.
Fortunately, there is some completely uncensored manhwa. Some uncensored manhwa has sexual scenes as well as an interesting storyline.
Online readers have access to a wide variety of uncensored manhwas. However, only some of them possess the plot, the characters, or the reading pace that will compel readers to continue.
Note: Most of these stories emphasize the explicit parts, but others are genuinely compelling, worthwhile reads and have much more to offer readers than sexual content.
So today, we have handpicked 21 uncensored manhwas you can read. Some of these manhwas are adult, while others are hilarious, but one thing is certain: these are must-read manhwas.
List Of Best Uncensored Manhwas To Try Out
21. Secret X Folder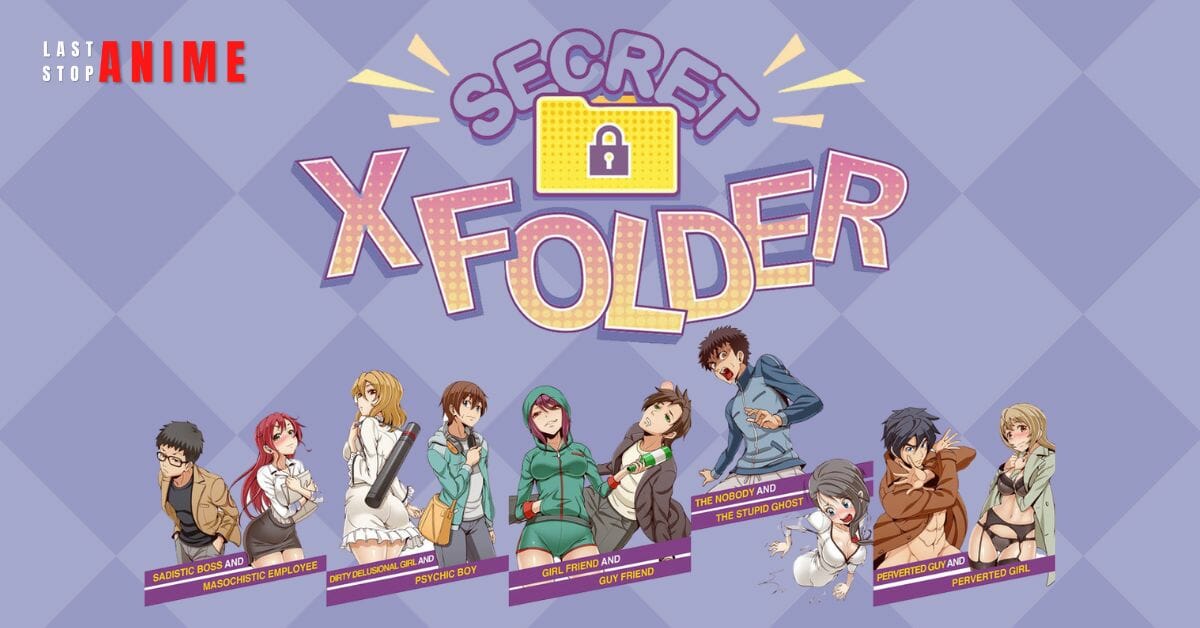 Authors: LEE Hyun-Min
Genres: Adult, Comedy, Webtoons
Status: Completed
This funny mahhwa, published in 2016, has received high marks from fans of manhwa all across the world. Secret X Folder revolves around the key theme that every man has a secret folder, and what is inside it is a secret.
One of the best options to unwind after a long day is to read this comic, which is packed with humorous and sensual aspects.
This manga contains seven separate stories, each of which is intriguing, humorous, and sensual in its unique manner.
Hyun has produced his best graphics and design with Secret X Folder. The author has yet to hold back from including any x-rated sequences.
When reading this comic, the reader will have an exciting journey as all the parts and factors of each story come together flawlessly.
Secret x Folder is one of the hilarious manhwas, along with an interesting storyline.
You'll probably fall in love with practically every pair in this manhwa and won't be able to put it down until you've finished reading.
If you want to experience funny smut, then Secret X Folder is the one for you since it is one of the best-uncensored manhwas.
20. Stepmother's Friends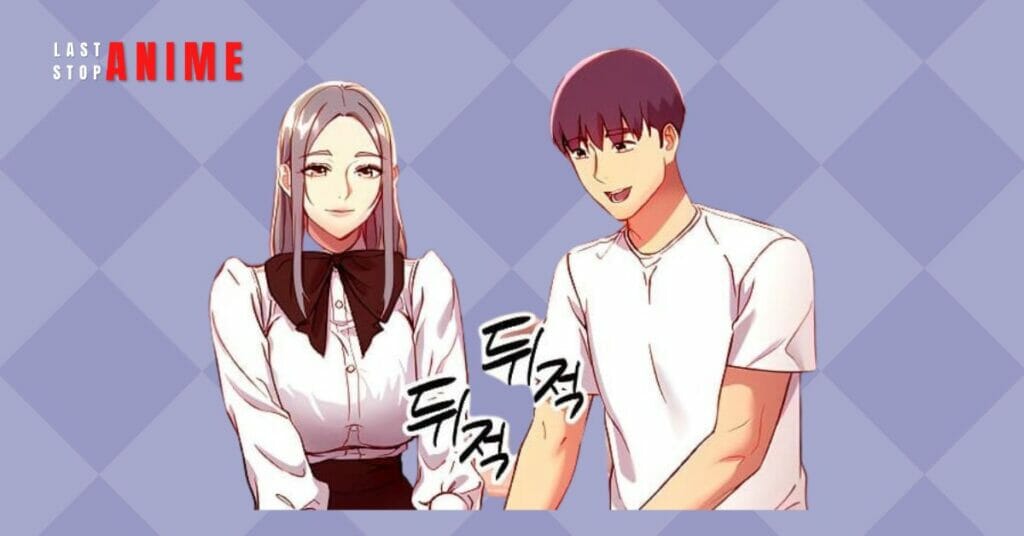 Author: Neck Pillows
Genres: Adult, Comedy, Harem, Romance, Seinen
Status: 106 Chapters (Ongoing)
Seok Ho is the main character and the center of the Stepmother's friends' story. His father raised him when his mother passed away when he was still young. His father was an excellent parent who raised his son with love and care.
Things change, though, when Seok Ho sees his father returning home with his secretary one day.
Seok Ho first dislikes seeing his father's secretary, now his lover, because he thinks she's just a money seeker. But as he gets to know her better, his opinion of her gradually shifts. He finds his new Stepmother to be a very kind and caring person.
In Stepmoms Friend, Seok Ho is a young man and the main character who has never been in an intimate relationship.
He learns the hidden truth about his young Stepmother and his friends, and, as a result, his Stepmother's friends become more enamored with him.
Many sensual situations may be found in Stepmom's Friend. Your time is undoubtedly worth it.
19. Redemption Camp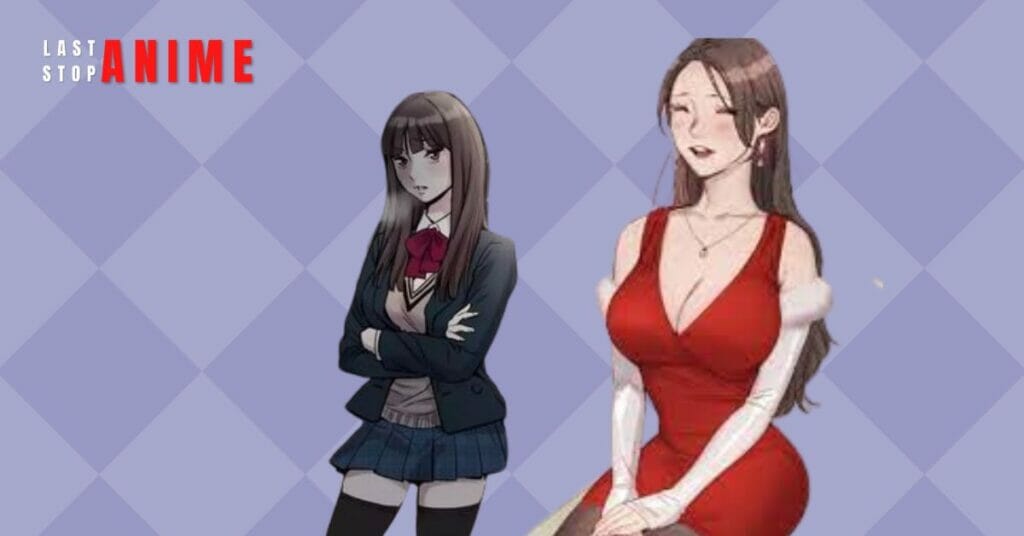 Author: Ramjak
Genres: Mature, Seinen, Tragedy
Status: 59 Chapters + Prologue + 15 Side Story (Complete)
If you enjoy reading about complex characters, redemption Camp might be a good read. The story's main character, Da-ae, has a troubled history that is the story's focus.
However, she doesn't intend to think about what she did again until she sees Gitae.
Gitae investigates Da-ae's past and gathers details regarding all the wrongdoings that Da-ae has committed.
He then leads her on a path of atonement after that. Each person has the opportunity to get revenge on Da-ae for her numerous misdeeds.
A complete redemption is required for her troubled history to be forgiven, and Gitae wishes to give Da-ae just that.
Every character in this uncensored manhwa has a backstory, which makes it so that you will simultaneously want to adore, sympathize with, and despise each one of them.
This uncensored manhwa is worth reading because it has beautiful artwork as well.
18. Lust Awakening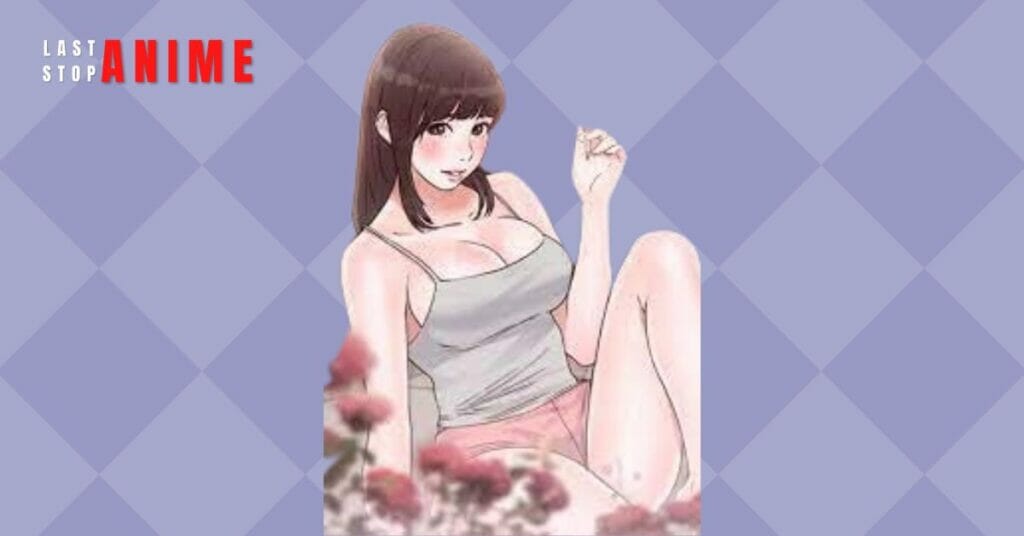 Author: Heung-Keon Kim
Genres: Comedy, Drama, Harem, Mature, Romance, Seinen
Status: 103 Chapters (Complete)
The main character of Lust Awakening, Emma, ends his relationship with his girlfriend to begin a new life in another place.
However, his company hires him nearly immediately because of the feminine pronunciation of his name. Here comes the main twist, the main character is a guy.
Emma's employer urges him to demonstrate his merit for the position given to him in his organization after realizing that he is a guy.
While Emma works hard to establish his suitability for the position, his boss sternly orders him not to approach any of his daughters.
As the title of this manhwa implies, Emma struggled mightily to do so. Lust Awakening is a wonderful adult manhwa with many private scenes.
17. Red Candy
Author:  Hanse
Genres: Action, Comedy, Drama, Korean, Manhwa, Mystery, Romance, SMUT, Yaoi
Status: 95 Chapters (Complete) + Special (TBA)
Up next, we have a Korean BL manhwa. Most Korean BL manhwa is censored, but Red Candy is a BL uncensored manhwa.
Everyone enjoys reading suspenseful spy novels. A good spy thriller narrative is always welcome, especially in comics like manhwa.
Our main protagonist in the series, Red Candy, is an extraordinarily skilled spy renowned for performing nearly impossible missions.
This manhwa features a compelling plot with plenty of possibilities for character growth and the portrayal of human complexity.
The main characters of Red Candy have affairs with all genders, raising the possibility that they are bisexual.
The characters are wonderful. The plot is exciting to read, and every romantic scene between the main protagonists makes you feel everything.
As the story progresses, the plot features some main twists making it an excellent manhwa to read.
Though not all chapters have an uncensored version, the story of this amazing manhwa draws the reader in.
16.  Wet Women
Author:  Sperm King
Genres: Adult, Drama, Harem, Romance, Seinen
Status: 84 Chapters (Complete)
You probably get an idea about how spicy the main story is going to be since the title is "Wet Women."
Hye Juri works as a delivery girl solely to engage in sex with a partner who will completely satisfy her wants and make her feel whole.
Rather than the typical adult manhwa, Wet Women's story revolves around women and their sexual wants and needs.
As the story unfolds, we see Hye Juri having sexual relationships with many men to fulfil her needs.
15. Cheating Wife
Author:  Taebal Production
Genres: Drama, Mature, Romance
Status: 120 Chapters Webcomic (Ongoing)
In Cheating Wife, Yuri is the principal character who plays the role of an attractive wife. Her newlywed hubby decides to do something special to make her feel good.
He takes his wife to a massage parlor, hoping it will make her happy. But when Yuri learns that the massager is her ex-boyfriend, things go wrong.
Even though it initially begins as a massage, she is compelled to make out with him.
She treats him to lunch at her house later when he returns to apologize to her. Nevertheless, he once more begins kissing her despite her protests.
She never started anything, but when she ran across her ex-boyfriend, she was helpless against his approach.
Yuri doesn't participate in the act of betraying her husband with enthusiasm, but her ex is persistent in getting her to reconsider by engaging in an unending flirtation.
Due to her husband's innocent and good nature, they began to take advantage of it.
This manhwa is incredibly concise and direct. Because it is so straightforward, the characters are not even introduced as thoroughly as a typical author could.
There's a lot of action between the characters in just nine chapters.
If attractive artwork is your thing, then this uncensored version is exactly what you're looking for.
14. Young Boss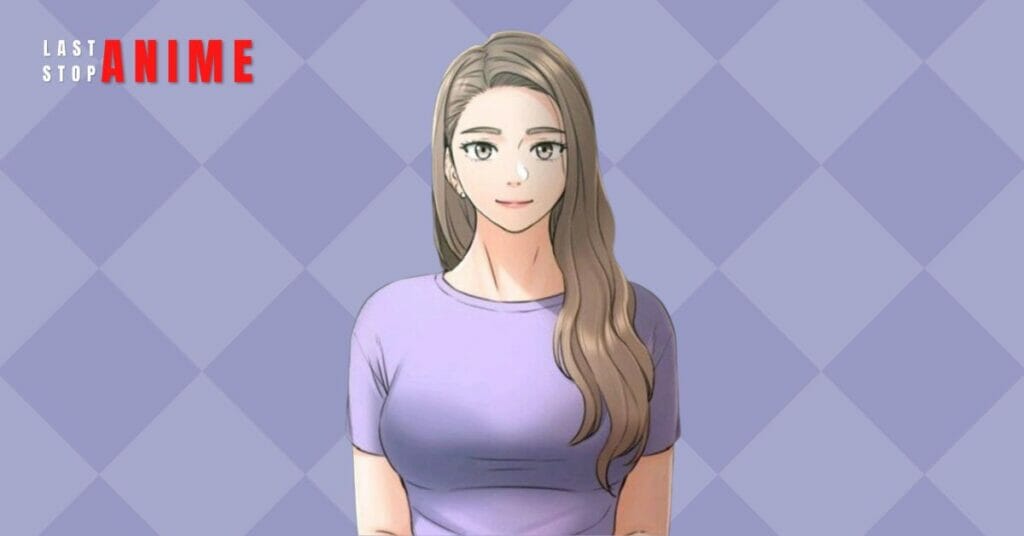 Author: Haron
Genres: Drama, Mature, Seinen, Slice of Life
Status: 113 Chapters (Complete)
Seung-Ho, the main character of the manhwa, is shown dealing with his internal struggle as he decides whether to stay with his girlfriend or get along with his new coworker.
Despite how well things have been going between Seung-Ho and his girlfriend, their arguments sometimes get very heated.
These are the moments when Seung-Ho is torn between wanting to approach his young boss sexually and refraining from doing so.
Seung-Ho finds it extremely difficult to resist his young boss, who is perfectly portrayed in the art of this adult manhwa.
This uncensored manhwa highlights the potency of sexual cravings and how aggravating they may be at times, along with several uncensored sex scenes.
13. Seductive Uniform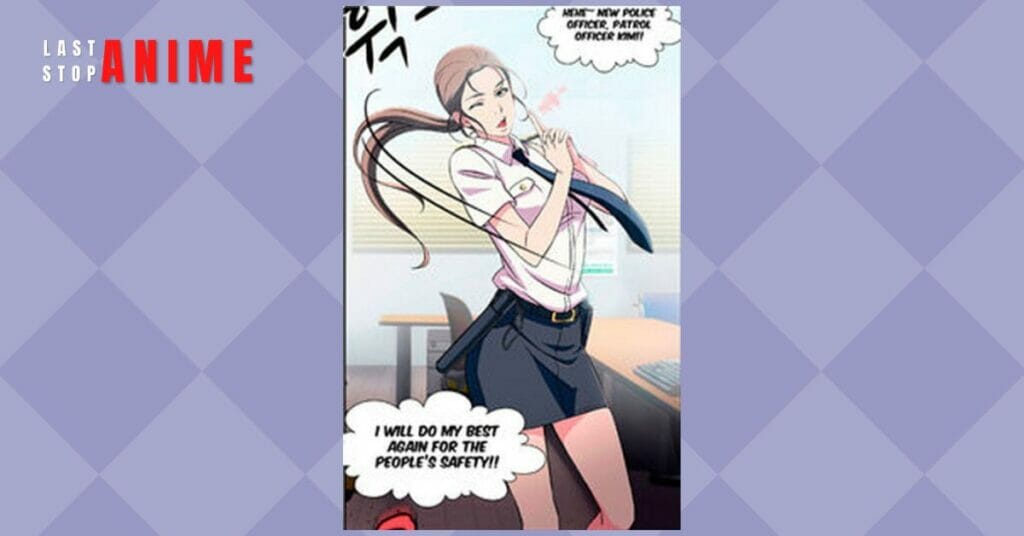 Author: Durufix
Genres: Adult, Comedy, Romance, Seinen
Status: 38 Chapters (Complete)
Laughter and romance are the themes of the webcomic Seductive Uniform. The seductive clothing worn by individuals during different sexual encounters is the focus of this manhwa.
This manga finished in 2020 after 21 chapters. Both the plot and the story are interesting. The story's premise is the same as in any other adult manhwa.
The twist is that they will engage in sexual activity and change from wearing police uniforms to stewards after the story.
12. Queen Bee (The Landlords Daughter)
Authors: Kodansha, Andrew
Genres: Action, Adult, Drama, Mature, Romance, School Life
Status: 232 Chapters (Ongoing)
Andrew is the author, and Kodansha is the publisher of Queen Bee, aka The Landlord's Daughter.
The tenant, Jun-Pyo (Junnie), is in complete control thanks to Yu Dal-li (Darla), the landlord's daughter and the leader of the school gang's lover.
At home, with just the two of them, they have a different attitude from how she always treats him at school.
The complicated and envious relationship develops between two childhood friends due to their unforgiving family and school bonds.
The story is different if we compare it to another manhwa on this list. As the story develops, we see NTR, the revenge plot, and other good elements. Queen Bee is a must-read manhwa if you like Redo of a healer.
11. Golden scale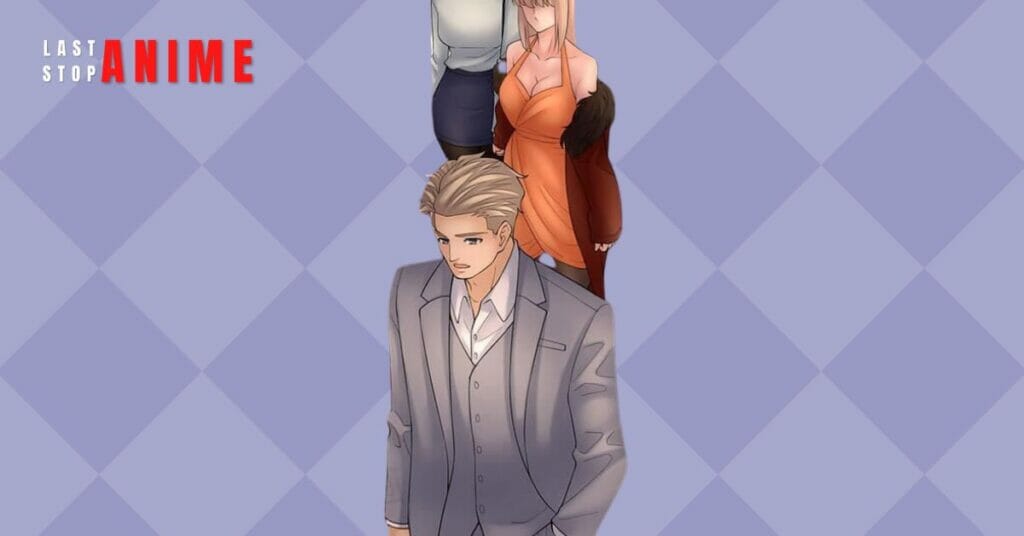 Authors: MONKEY (Hou LongTao)
Genres:  Action, Mature, Psychological, Uncensored
Status: 62 chapters (Complete)
A few days back, someone said, "Golden scale manhua is amazing." And I found out that Golden Scale is a Manhwa and not Manhua.
The comic's main character ascends to power via deceptive tactics like bribes and eventually holds the position of general manager of a reputable corporation.
The protagonist is a sophisticated man who must handle any situation that arises. He can't withstand women's allure due to their feminine nature.
Main character appears to be the most innocent man, but he never misses a chance to take advantage of women, which is almost amusing.
He has encountered several difficulties when interacting with many beauties. Still, he can rely on his relationships and good fortune to turn the risks into chances and become this generation's business giant.
Both the making-out moments and the artwork are outstanding. As the story develops, it is interesting to watch how, during the story, he encounters various girls and, in some way or another, manages to entice them into his bed.
10. Secret Class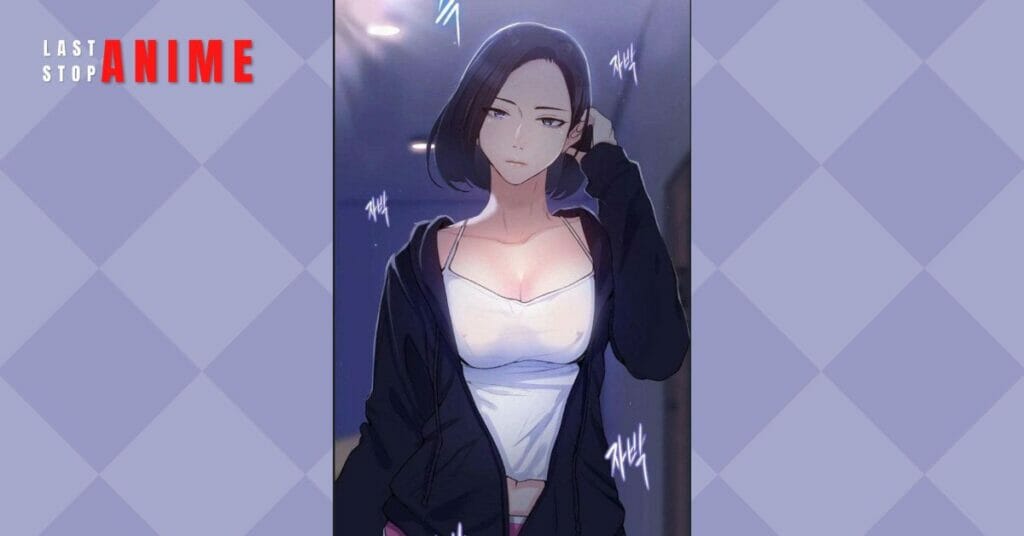 Author: Wang Kang Cheol
Genres:  Drama, Mature, Romance, Seinen
Status: 135 Chapters (Ongoing)
Dae-Ho is the main character in this manhwa. When he was young, his parents passed away, and his father's friend encouraged him to move in with his family.
Following his adoption, Dae-Ho spent 20 years with his current stepfather. Although the protagonist's innocence is incredibly endearing, Dae-Ho's lack of knowledge of how to make love is a major flaw.
He receives help learning how to have sex and be intimate with women from his aunt June, one of the comic's most seductive and sensual characters.
The aesthetics, artwork, and plot of the censored edition of this manhwa are all superb.
There's no need to give up, even though acquiring this manhwa's uncensored edition is difficult. Each page of the comic has been translated into fan panels by different readers of this manhwa.
They removed all limitations, allowing readers to take in the entire manhwa's story without being subject to any censorship.
09. The Perfect Roommates
Author: Andromeda
Genres:  Drama, Mature, Romance, Seinen, Adult, Comedy, Harem
Status: 70 Chapters (Completed)
As the name suggests, the story revolves around roommates. In Perfect Roommates, Jay Kang is one of those lucky boys.
As his father's only child, Jay Kang is well-treated and cared for since he doesn't want him to suffer.
The entrance of his future wife and her daughters into the home marked a sudden turn in his life.
He initially believed that they were after his father's property. He quickly changes his heart and enjoys himself with the (Step) daughters. A dream comes true having not one but three daughters.
It has a compelling plot and way too many sex scenes. If you're looking for some nice uncensored manhwa, this one would be a good pick because the finale was reasonable compared to the author's past works.
The storyline centers on Jay, who investigates if Becky, Ruby, and Blake are gold diggers and, in the process, finds himself attracted to them sexually.
Jules, another girlfriend of his, is a bigger gold digger than the previous ones. These girls start to want Jay's white glow instead of the money. How is he going to please everyone?
08. Touch to unlock
Author: Zimtigee
Genres: Adult, Drama, Harem, Romance, School Life, Seinen, Supernatural
Status: 107 Chapters + 2 Illustration Hiatus (Complete)
A manhwa titled Touch To Unlock was published in 2019. Zimtigee is the author, while Lezhin is the publisher.
The manhwa Touch to Unlock protagonist, Chiho, has endured years of bullying.
Chiho has had bad luck throughout his life, although he has a unique, fortunate destiny from birth.
His shamanic mother chose to channel his energy into seven female bodies to aid them in escaping their terrible destinies.
Now that he is an adult, he must recover that energy, which can only be accomplished through intimacy or touch.
Since intimacy/ touch is the only way, this manhwa consists of many sex scenes.
07. She's The Girl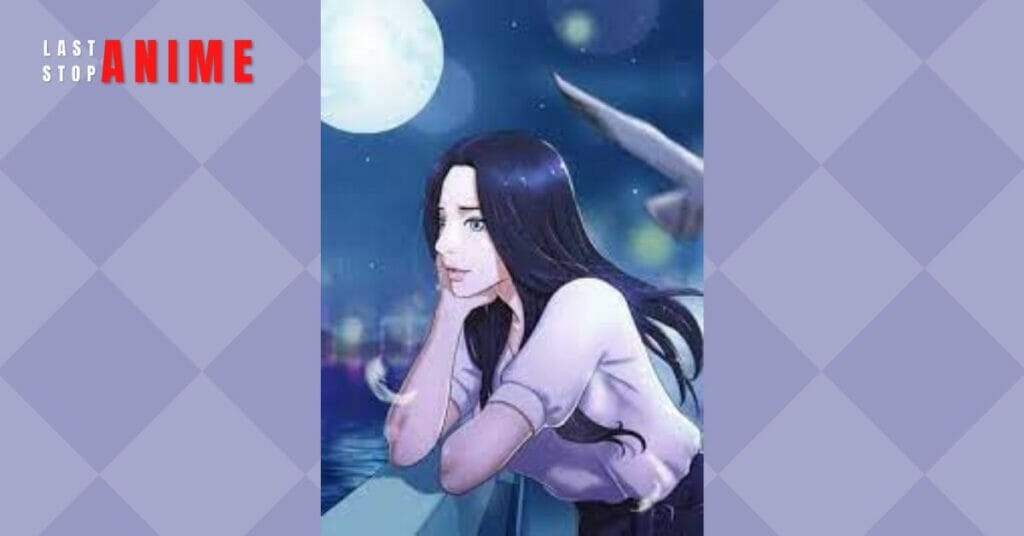 Author: Mulduck
Genres: Adult, Drama, Harem, Romance, Sclice Of Life, Seinen
Status: 79 Chapters(Complete)
The Manhwa's author and illustrator is Mulduck. Young-soo, the protagonist of this Manhwa, encounters Soo-min, the woman of his dreams.
Young-soo was shocked when she suddenly disappeared after spending the night in bed with the girl.
After that, he was miserable. He traveled to the home of his friend Cheol while carrying grief in his heart.
He's surprised to see Soo-min there. He asks himself what she is doing here.
The characters, art style, and plot make She's The Girl a top-notch read.
06. Tie Me Up
Author: Cheese Milk, SeungMon
Genres: Adult, Drama, Harem, Romance, Sclice Of Life, Seinen
Status: 53 Chapters (Complete)
2018 saw the publication of Tie Me Up! Manhwa. The story was written by Cheese Milk, while SeungMon created the illustrations.
Despite the fact that our story's two main characters are strangers to one another, their lives follow very similar paths. Although they both work in the adult sector, they have performance problems.
Working for an adult toy manufacturer, Namgeun's lover dumped him because of his subpar performance in bed.
Yeorang has established a career as a sex blogger, but a leaked video indicates that she is unable to climax.
They go to the neighborhood hardware store separately to get a rope to hang themselves.
However, they don't just stay alive; it appears that the rope has magically resolved their sex problems.
Namgeum and Yeorang must now determine how powerful the rope is.
Tie Me Up is not just your average manhwa but also highlights the issues and problems individuals face when they can't please their partners.
The problem or story is not just about two main characters but many people out there who are struggling to do better in bed.
05. Brawling Go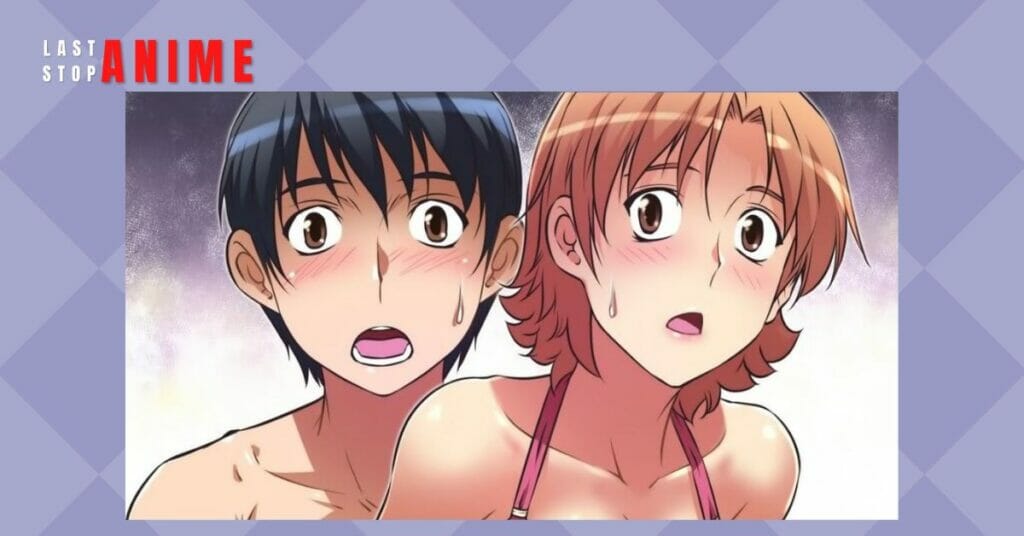 Author: Worin
Genres: Comedy, Drama, Harem, Mature, Romance, Seinen, Supernatural
Status: 153 Chapters (Completed)
If you enjoy funny erotic manga, then Brawling Go is a must-read. It is one of the manhwa industry's funniest, most realistic, and sexiest comics currently available.
The story's protagonist is Jaejin, who meets a horrific accident and acquires a strange and abnormal ailment.
The manhwa follows the different scenarios that develop due to Jaejin's lost ability to maintain an erection, some of which are downright hilarious.
This amusing and sensual manhwa is all you need to unwind after a demanding or stressful day.
04. Household Affairs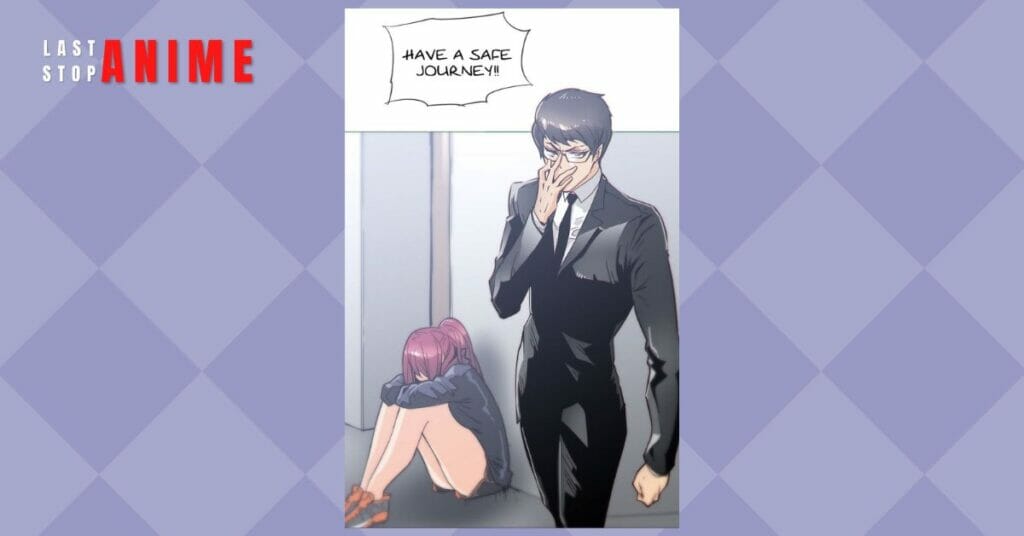 Author: ButcherBOY
Genres: Action, Drama, Mature, NTR, Romance, Slice of Life
Status: 74 Chapters + 3 Extra + 8 Side Stories (Complete)
The plot centers on a couple who, despite appearing normal at first, is not. The husband, a devoted worker, hardly spends time with his wife.
This causes the wife's sexual cravings to soar to extraordinary levels that she eventually decides to satisfy them with a delivery person.
Nevertheless, the woman is unaware that her husband is one of the best assassins in the country.
Readers will undoubtedly become engrossed in this wonderful action-packed love thrill ride as the plot advances steadily.
The manhwa contains lengthy, uncut sex scenes that, while fascinating to some, maybe dull to others.
The tension and thrill, however, would be the main reasons readers want to read this, regardless of the background information and character development.
Overall, it's a fantastic work of manhwa with beautiful graphics, a compelling plot, and complex characters.
03. Lady Garden
Author: Studio Jilpung
Genres: Adult, Drama, Harem,Seinen
Status: Prologue + 43 Chapters + Epilogue (Complete)
Season 1: 24 Chapters + Prologue
Season 2: 19 Chapters + Epilogue
A UFC contender secures a position as a security guard at the luxurious Lady Garden House after being disqualified from the competition. Lady Garden is a mansion reserved for the most attractive women.
Despite how stunning these women are, there are a number of threats, and Kang Doo's responsibility is to keep them safe.
Oh, and there's usually a sizable reward for rescuing women in need! If you know, you know.
02. Cartoonist NSFW
Author: Kimmundo
Genres: Smut, Comedy, Harem, Romance, Webtoons
Status: Season 1: 52 Chapters (Complete)
Season 2: 45 Chapters + 5 Side Stories (Complete)
If you're looking for uncensored manhwa, Cartoonist NSFW must be at the top of your list.
This manhwa's story centers on a man who relocates to Gangnam.
He encounters a stunning woman there. Sparks start to fly very quickly because she is a webtoon author.
They eventually have sex. After deciding to date, the girl decides to move in with the man. Although up until this point, it has seemed like a totally regular (and even cute) love story, things start to become interesting from this point on.
It turns out that the webtoon creator has been creating a character that resembles her new boyfriend quite a bit.
More issues arise, and concerns need to be answered, but there is no simple way to do it.
The female lead is very pretty and sexy at the same time. You'll be able to tell how horny or perverted she is as early as the second chapter, yet both leads have amazing chemistry.
There are a lot of sex scenes between the characters and a good plot, plus the artwork is amazing and uncensored to offer you the utmost pleasure.
This manhwa should be your first choice if you seek top-notch, uncensored work.
01. Drug candy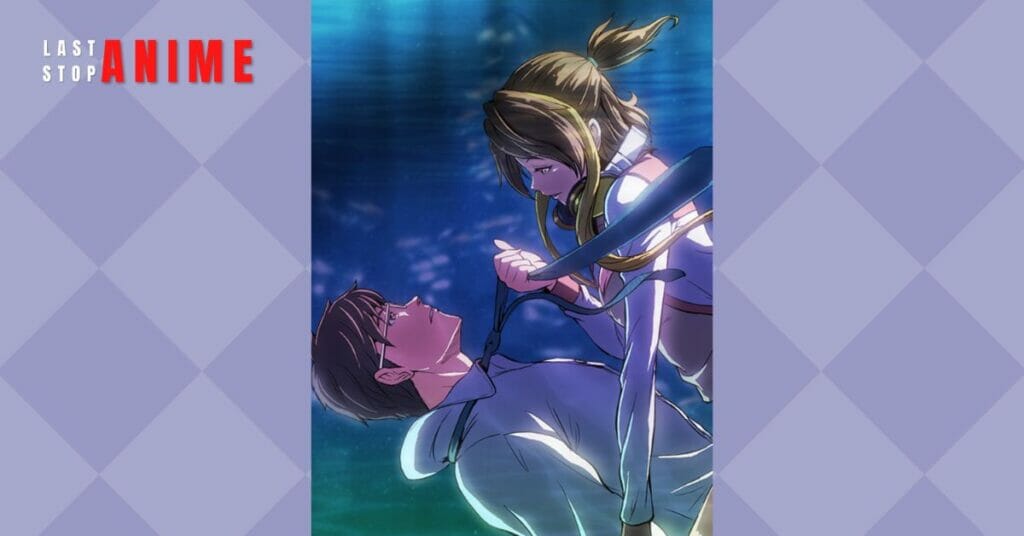 Author: Lee Hyunmin
Genres: Drama, Mature, NTR, Romance, Seinen
Status: 45 Chapters (Complete)
Seung-Gu, the main protagonist of the drug candy story, leads a happy existence. Everything in this man's life appears to be going a little too well—he has an excellent job and a lovely wife.
Of course, until the awful incidents start happening. At that point, Seung-otherwise Gu's idealistic routine existence takes an unusual turn.
Seung-Gu's marriage is severely damaged due to being demoted from his position.
Drug Candy is renowned for having a profound and relevant plotline in addition to the unedited sexually graphic scenes.
The viewers will become addicted to this comic due to his marriage crisis and overwhelming sexual desire for his coworker Han Yura.
It isn't your standard adult manhwa with simply erotic scenes; instead, it's a wholly realistic combination. This story has been beautifully told by the manhwa's author, who also makes it appear sincere and sexual. The sensual scenes are going to drive the readers unpredictable.
More Uncensored Manhwa Recommendations:
Traditional Job of Washing Girls
Wife Training
Lightning Rod
My Aunt Uncensored
Fitness