If you feel like you've read every romance manga out there, then you're in for a treat with manhwa. Manhwa is a famous genre in South Korea that has won over followers of Japanese media like anime and manga.
Most manhwa stories feature strong female leads, which has led many manga fans to switch to reading manhwa instead.
You're likely to enjoy the storylines featured throughout the manhwa, no matter what style of romance story you prefer.
The stories range from princesses being awakened by true love's kiss to sharp-tongued women reincarnating for revenge.
The options are endless, from heart-wrenching tales of unrequited love to lighthearted rom-com. And unlike other literary genres, which come and go in popularity, romance always seems to remain in style.
With so many different and amazing stories to choose from, it's no wonder that romance manhwas are some of the most popular comics in the world.
But as any seasoned reader knows, not all romance manhwas are created equal! The manhwa market is constantly expanding, and with that comes a greater variety of titles to choose from.
From historical to modern-day settings and high school-type plots with memorable characters, there's something for everyone on this list.
List Of Must Read Romance Manhwa
21. My ID Is Gangnam Beauty
Author: Maenggi Ki
Genres: Comedy, Drama, Josei, Romance, Slice of Life
Status: Complete
Number of Chapters: 80 Chapters + 12 Side Stories
Mirae was always the ugly one, and because of this, she was rejected nine times and deemed unworthy of love.
Therefore, becoming fed up with how she looked, Mirae chose to become a "Gangnam Beauty" by undergoing many plastic surgery procedures to make herself beautiful.
Mirae was different from the type of beautiful woman who was skinny, cheerful, had long hair, and had an elegant facial structure.
Mirae is constantly mocked as an "artificial monster" due to her appearance, in stark contrast to Hyun Sooah, who is seen as the epitome of natural beauty.
As Mirae struggles with self-esteem and what is "beautiful" truly entails, she meets Do Kyungseok, a past middle school classmate who questions her obsession with looks.
Instead of a high school student or a princess, My ID Is Gangnam Beauty follows a college student.
20. The Villainess Is a Marionette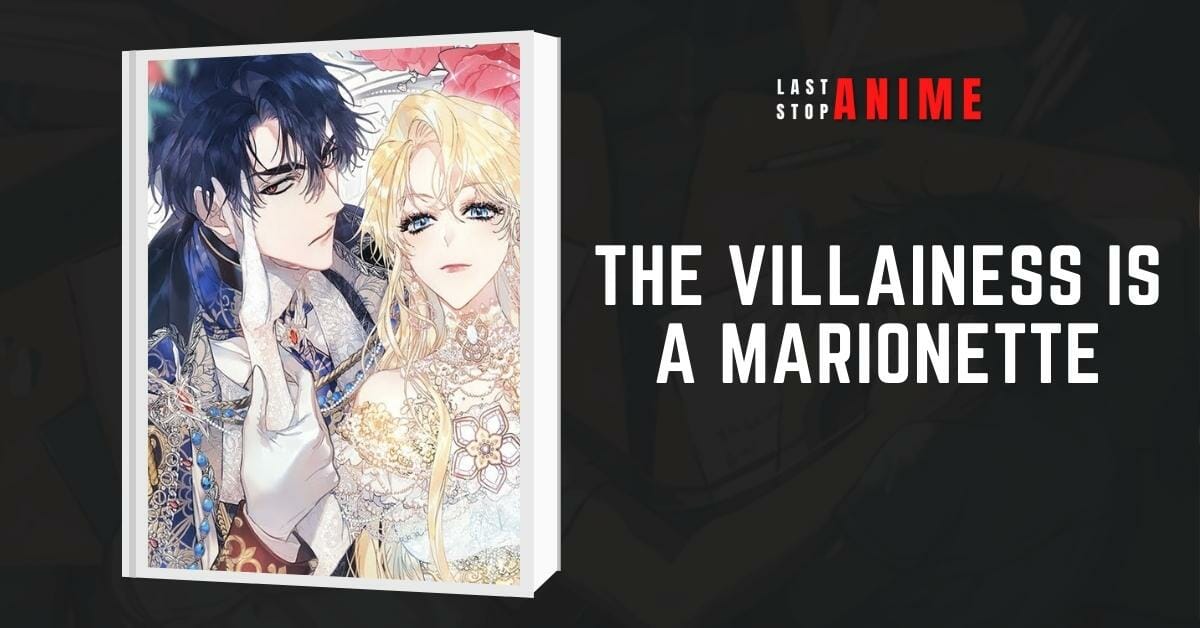 Author: cheongdam, Han I Rim, JIN(정인) (Story), Manggle (Art)
Genres: Drama, Fantasy, Romance, Shoujo
Status: Ongoing
Number of Chapters: 73 Chapters + Prologue
The protagonist in her previous life used to be a woman who worked in an office. She forms an unexpected bond with the protagonist of the novel she is reading.
Following the stabbing of a detested employee, she returns to life in the novel as Kayena, a beautiful princess of the realm whose life has been handled like a marionette by her brother, Regef.
Ultimately, she realizes she has been nothing more than a beautiful doll: an enslaved piece in a game of power. Kayena decides to take control of the plot and influence the outcome.
But what if she gets two opportunities to rewrite her life? The manhwa art featured in "The Villainess Is a Marionette" is stunning and complexly done. Despite its traditional plotline, it still manages to be noteworthy.
19. Cherry Boy, That Girl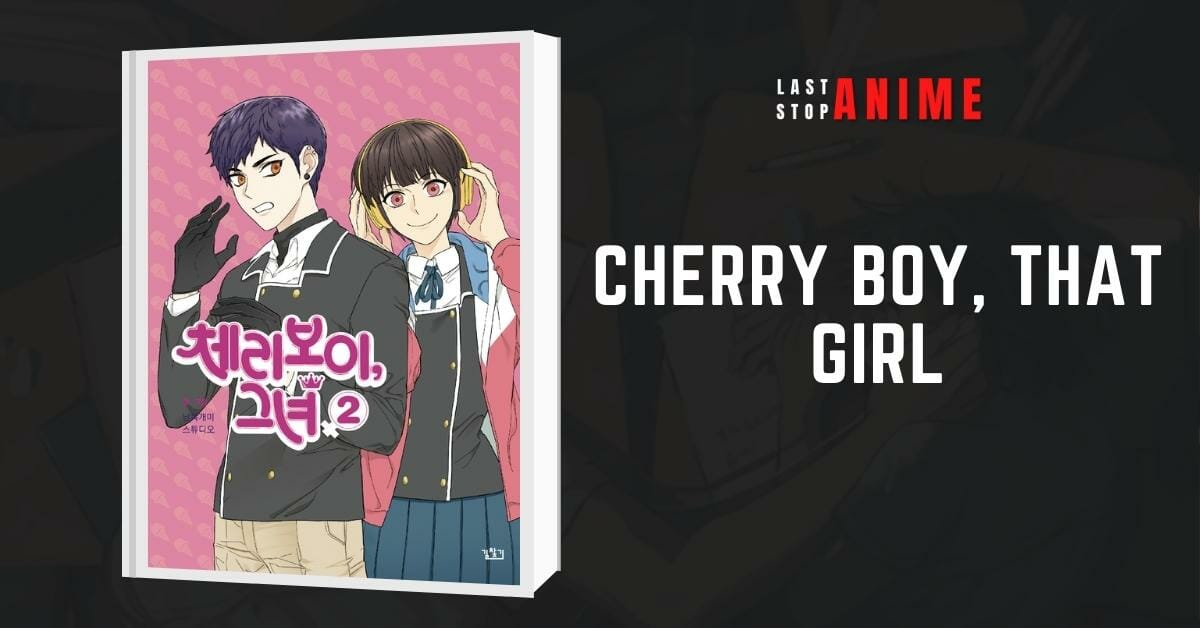 Author: South Ant, U Yeon Hui (Story), Li Geum San, South Ant (Art)
Genres: Comedy, Drama, Gender Bender, Romance, School Life
Status: Complete
Number of Chapters: 110 Chapters
Berry Shin stands out as one of the few females in her all-boys school and has gained a godlike status.
Her wealth has attracted the attention of an upperclassman, Pear Kang. Unfortunately, Berry must face Wally Kang, who appears to have a grudge against her for no stated reason.
To top it off, her ex-boyfriend, Darin Kim, is far from pleased with Berry's new relationship. His solution: disguise himself as Cherry Kim (the mysterious transfer student) and get Pear to fall for him instead.
The new queen at Sausage Fest Private High School of Engineering is now in power. What can a girl do when her current boyfriend becomes enamored with her former, better-looking companion?
This is one of the best romance manhwas that focuses on a gender-bending theme.
18. The Makeup Remover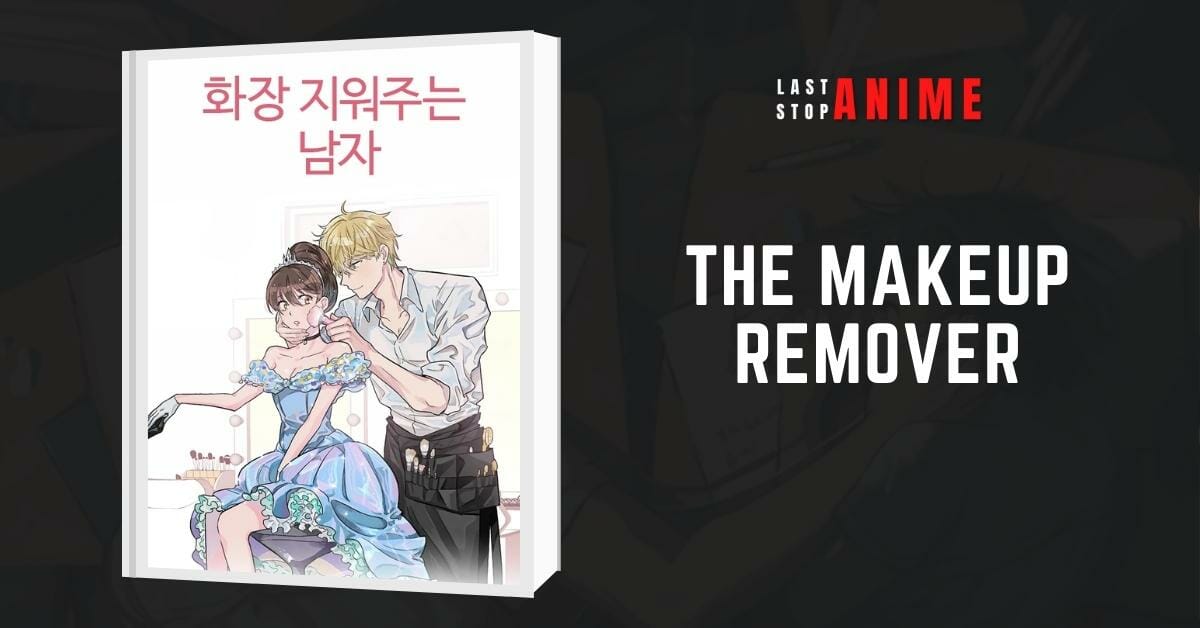 Author: Lee Yeon
Genres: Comedy, Romance, Shoujo
Status: Complete
Number of Chapters: 127 Chapters + 2 Side Story + Review
After having spent years devoted to studying, Yeseul is at a loss when she begins college and finds herself expected to pay heed to makeup.
She was offered the opportunity to compete in a televised makeup competition thanks to an unplanned meeting with talented makeup artist Yuseong.
This caused Yeseul to consider cosmetics and appearance's impact on our culture. This manhwa has a romantic twist as Yuseong hopes the girl's beauty will shine even brighter than it already does by entering her in many beauty pageants.
The story follows these two main characters through both sweet and sour moments. This romance manhwa is also called The Makeup Remover, as the male lead is a makeup artist.
The love story between the characters is cute and full of fluffy moments.
17. Who Made Me a Princess?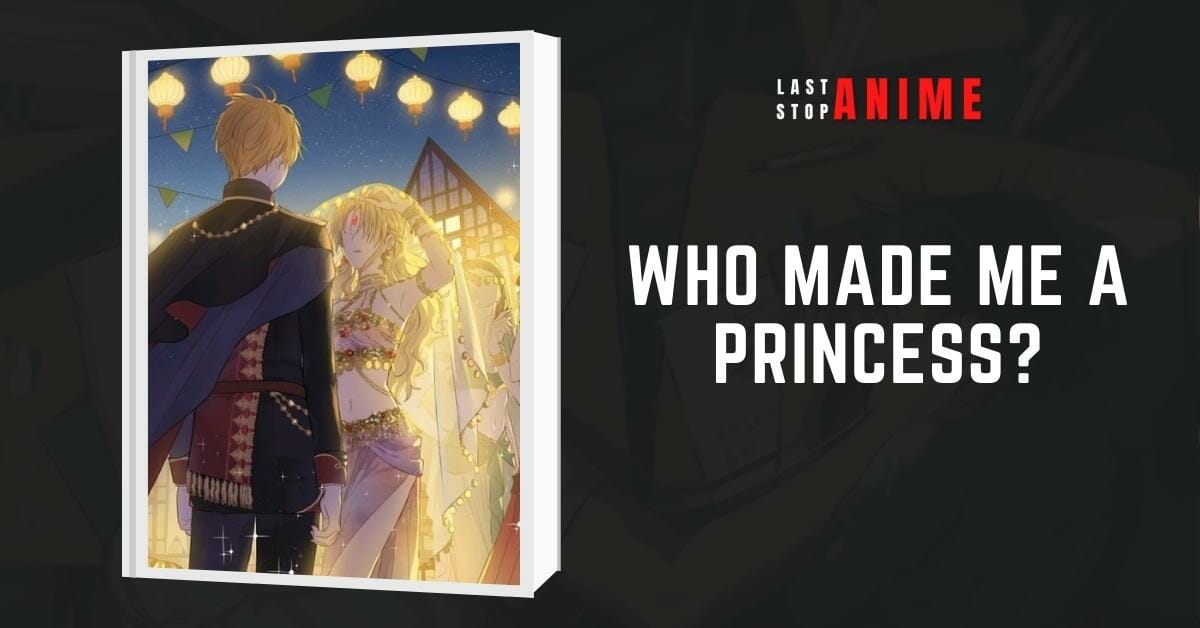 Author: Plutus (Story), Spoon (Art)
Genres: Comedy, Fantasy, Romance, Shoujo, Slice of Life
Status: Complete
Number of Chapters: 125 Chapters
The Lovely Princess follows Princess Athanasia, who suffers from a life of loneliness. Sadly, she is falsely accused of poisoning her sister and is sentenced to death by her father, Emperor Claude.
However, in a plot twist, the novel's reader finds themselves in the story as Athanasia. Terrified by what lies ahead for her character and determined to survive and build a relationship with her distant father, they set two goals.
This romance manhwa contains all the usual elements: conflicting motives and human errors. And an array of character development that keeps readers hooked on every page.
Who Made Me a Princess? is a high-tier romantic manhwa with a more in-depth plot than imagined.
16. I Love Yoo
Author: Quimchee
Genres: Comedy, Drama, Romance, Slice of Life
Status: Complete
Number of Chapters: 203 Chapters
I Love Yoo is a story about a girl who has to choose between staying introverted or changing her ways. Quimchee created the story and illustrated it.
Shin-Ae is forced to make this choice after becoming tangled up in the lives of two boys due to an accident. The story follows Shin-Ae as she tries to figure out what path to take.
It maintains an even blend of romance and humor while pleasing the readers until the end. This is perfect for fans of love triangles. The protagonist wants to keep her freedom. The romance is a slow burn.
There will be no falling moments, which offers you even more motivation to read this romantic manhwa.
It unquestionably earns a place on our list of the best romantic webtoons and romance comics.
15. Suitor Armor
Author: Purpah
Genres: Fantasy, Romance, Webtoon
Status: Complete
Number of Chapters: 82 Chapters
At first, Lucia, a lady-in-waiting to Lady Krisi, thought the royal wedding would be the most challenging part of her new life.
However, she quickly discovers something else that tests her: falling head over heels in love with Modeus, a knight who is part of the king's guard.
To her surprise and bewilderment, Lucia discovers that Modeus is an enchanted suit of armor without a soul. This leads her to ponder if there is more to him than meets the eye—beyond his shining armor.
14. Lore Olympus
Author: Rachel Smythe
Genres: Fantasy, Romance, Webtoon
Status: Complete
Number of Chapters: 223 Chapters
Lore Olympus is a captivating story, never told before this way. It unveils the friendships and lies, gossip and wild parties that take place after dark, as well as the forbidden love between gods – who are not so different from us regarding their problems.
The stylish and immersive narrative style makes it a must-watch for those interested in mythology.
13. Sub Zero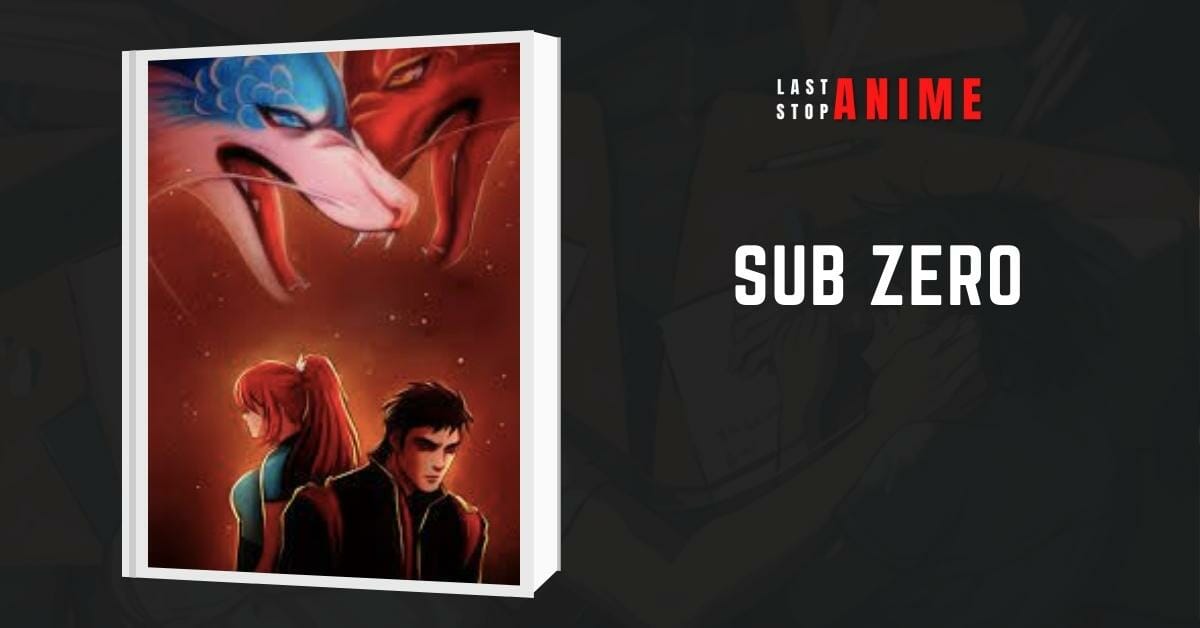 Author: Junepurrr
Genres: Fantasy, Romance, Webtoon
Status: Complete
Number of Chapters: 147 Chapters
For Clove, the last princess of a near-extinct Dragon clan, the question of how much she would give up to save her family and protect her people has an answer: by marrying their greatest rival.
For readers who are into fantasy romance, Sub Zero is an ideal choice. It tells the story of Clove from the Azur Clan, who married Kyro from the Crimson Clan, hoping to end their clans' war.
If you're all about the enemies-to-lovers/fake marriage trope, Subzero is a great pick! Kyro and Clove, two dragons from opposing clans, are forced to wed to end their ongoing war.
Both of them have intense personalities and are committed to preserving their clan's legacy, which leads to a lot of amusing banter between them. You will want to experience this dynamic duo!
12. Always Human
Author: walkingnorth
Genres: Drama, Josei, Sci-fi, Romance, Slice of Life, Girls Love
Status: Complete
Number of Chapters: 77 Chapters + Epilogue
The story of this manhwa is a one-of-a-kind take, focusing on the love between two girls in a world of nanobots and robots.
Not only do you get to experience the mecha side, but with its themes of nanobots and genetic engineering, you also get to see how technology can affect us as humans.
If this plot appeals to you, then "Always Human" will be an enjoyable read! What makes this a good manhwa is how the author blends sci-fi with romance.
11. You at First Sight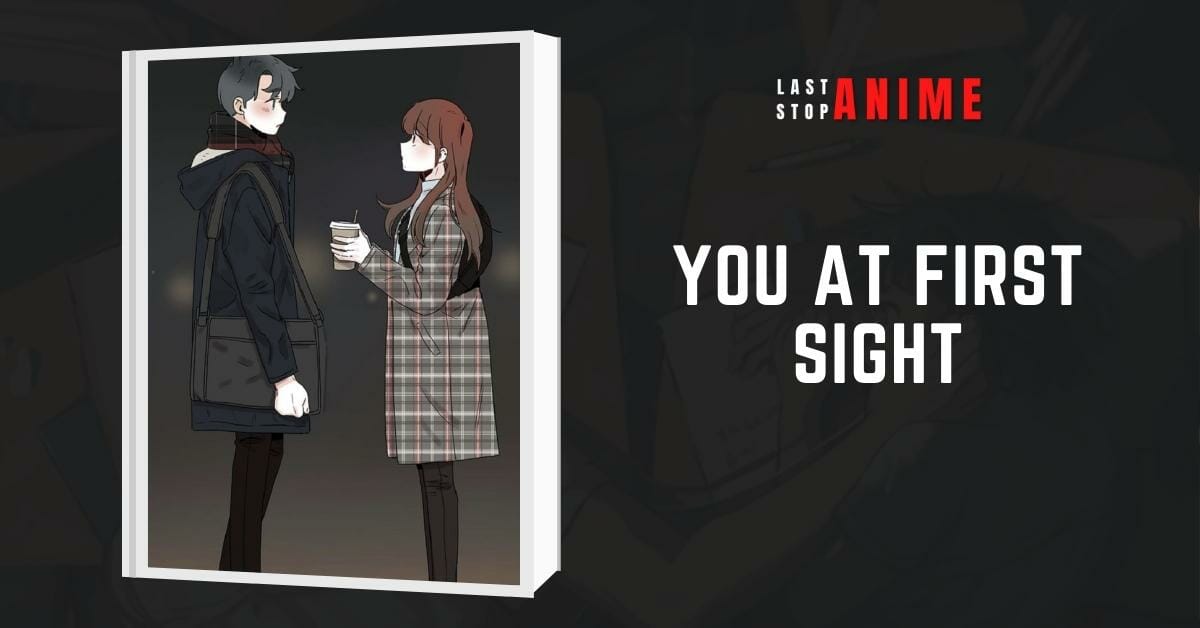 Author: Ischae
Genres: Comedy, Drama, Josei, Psychological, Romance, Slice of Life
Status: Complete
Number of Chapters: 96 Chapters
Yechan is an introverted girl with the unique power to sense other people's emotions but cannot make out their features. This limits her social circle, but everything changes when she meets a boy named Segye.
For the first time in her life, Yechan can't read him; his face is the only one that remains blurry to her. This single experience shakes up her entire world and sets the stage for the story that follows—one full of laughter and love.
As the story progresses, readers are treated to a mix of comedy and romance that make for an entertaining read. The romance is slow-burning and not fast-paced.
The art style covers the slow burn. Along with the romance genre, the story also has a mystery twist.
10. The Maid and The Vampire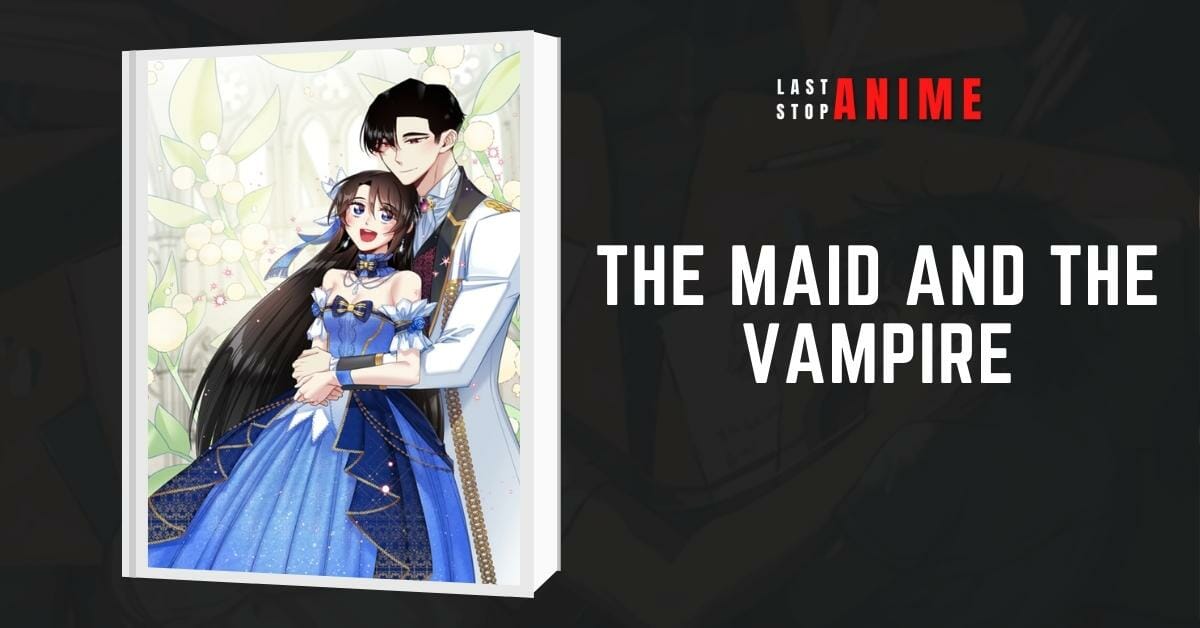 Authors: JU Yujeong, YI Dolce (Story), LEE Seon (Art)
Genres: Fantasy, Romance, Shoujo, Supernatural
Status: Complete
Number of Chapters: 51 Chapters + 25 Side Stories
Areum finds herself in a foreign realm after a car accident, and her appearance and hair color gives off a vampire's aura. She is then taken in by the Duke's house as an enslaved person.
Millard Travis, the lord of the residence, is the only genuine vampire in this realm and isn't particularly gentle. Areum knows that she must comply with him if she wishes to stay alive.
This is one romance manhwa where the protagonist finds herself in another world. Surprisingly, their relationship blossoms into something romantic. If you are new to romance manhwa, "The Maid and the Vampire" is just what you need to kick off your journey!
This romance manhwa is different from others because it is far from stereotypical.
This is not just a vampire romance; we also have a master-servant love story between the leads. The Maid and The Vampire is one of the best romance manhwa with a vampire premise.
09. Spirit Fingers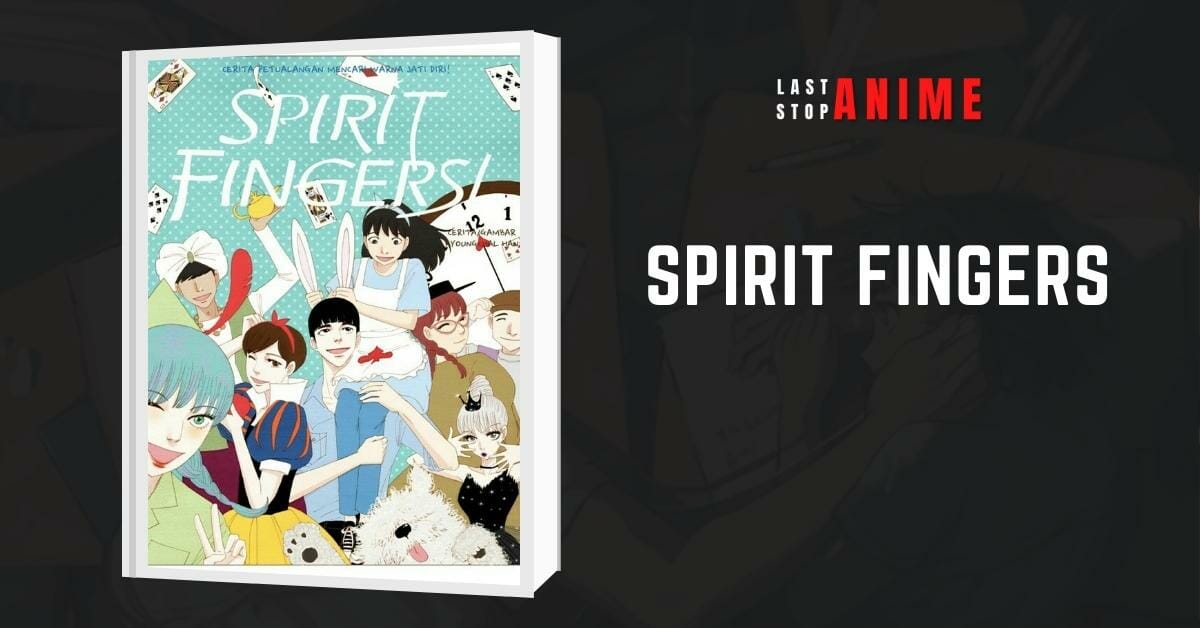 Author: HAN Kyoung-chal
Genres: Comedy, Drama, Romance, Slice of Life
Status: Complete
Number of Chapters: 119 Chapters + 4 Specials
At age 18, the awkward and self-confident Amy Song had two choices: stay in her room all day and night studying without anyone to ask her out or join the Spirit Fingers.
Amy Song finds a way to find her true colors: by joining the Spirit Fingers art club. This club is strange, hip, cool, and welcoming all at once. And it allowed Amy to discover something bigger than painting.
The story is amazing; it's not overly dramatic but still manages to evoke emotion from its readers.
08. Orange Marmalade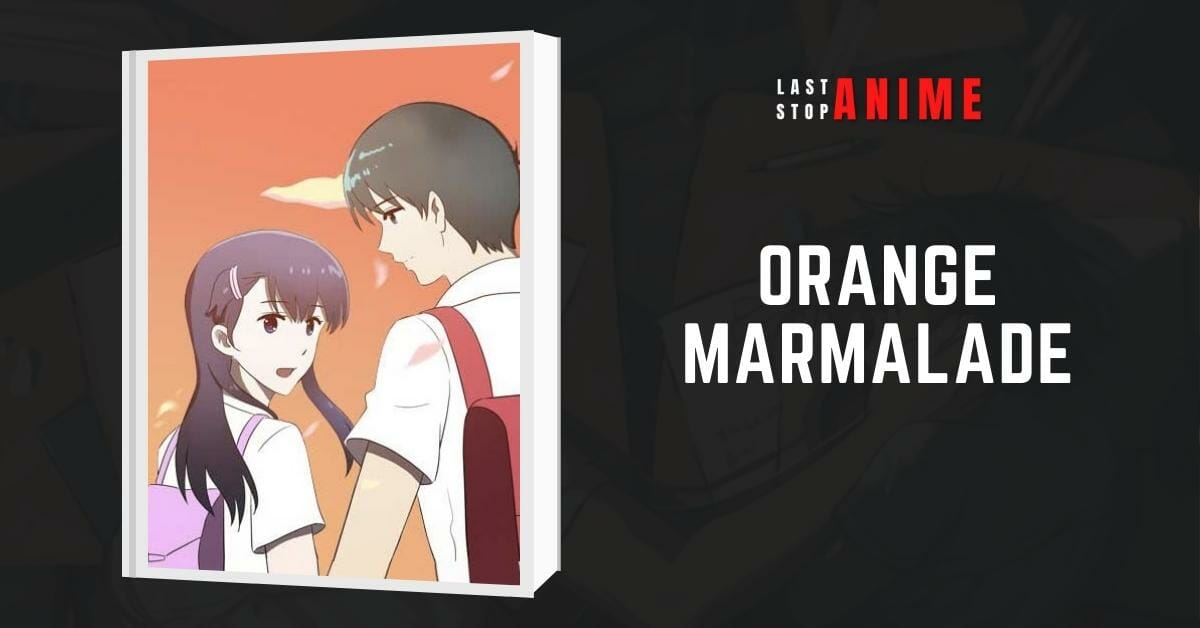 Author: Seok Woo
Genres: Comedy, Drama, Romance, School Life, Supernatural
Status: Complete
Number of Chapters: 162 Chapters + 3 Extras + Epilogue
Seokwoo's Orange Marmalade has an original concept: vampires are not feared as brutal creatures but rather discriminated against.
The protagonist, Mari Baek, is trying to lead a regular life in high school while keeping her identity secret. However, her crush is the most popular boy in school, and he despises vampires.
Now Mari must decide whether or not to tell him who she is or keep admiring him from afar. Much emphasis on the main character's development and an innovative take on vampires make this story stand out.
This does not fall under the typical vampire love stories; the main character is a vampire girl. This romance manhwa isn't anything out of the ordinary.
However, all elements will attract your attention and compel you to read the whole thing.
The storyline is decent and provides plenty of opportunities for some lovely romance. Orange Marmalade is one of the best romance manhwa recommendations.
07. Flirting With the Villain's Dad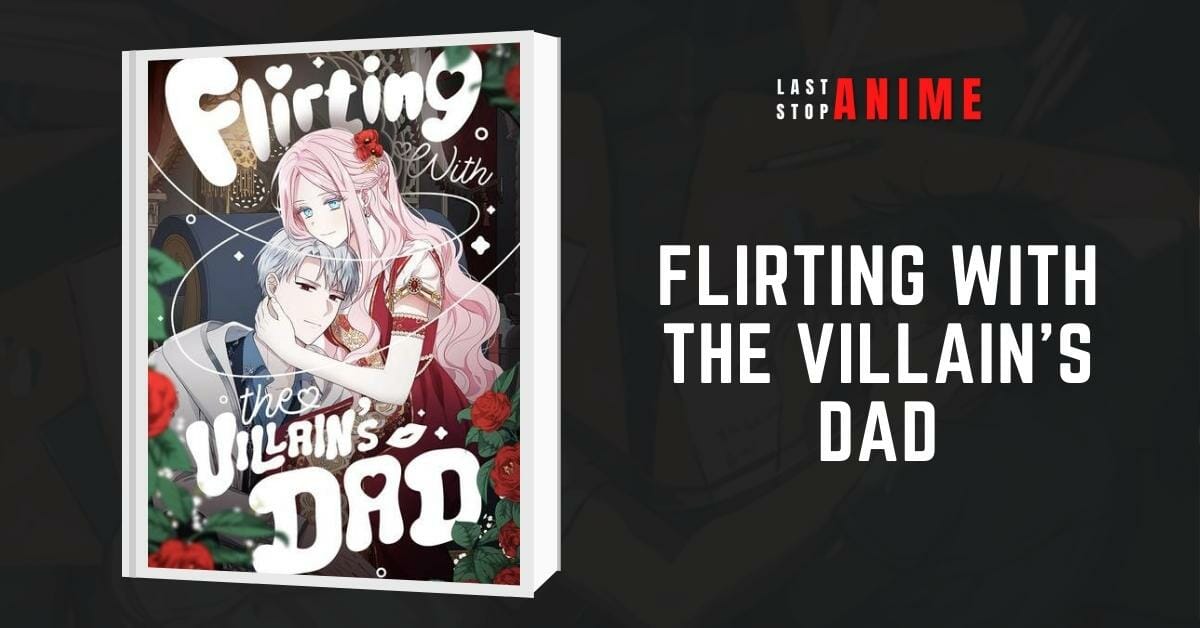 Authors: Dalseul (Story), Via (Art)
Genres: Drama, Fantasy, Romance, Shoujo
Status: Ongoing
Number of Chapters: 113 Chapters
In the romance manhwa "Flirting With the Villain's Dad," Princess Yerenika, a transmigrator, knows that her kingdom will be destroyed in a few years.
To prevent this from happening, she makes a daring decision: to flirt with the villain's dad and stop the villain from being born in the first place.
It may seem like a silly plan, but it certainly works! The story and main characters are delightful, and the pacing is excellent. Furthermore, viewers can't help but adore its charming main characters.
The chemistry between the female and male lead comes off as natural, and we don't feel like their relationship is forced.
06. The Abandoned Empress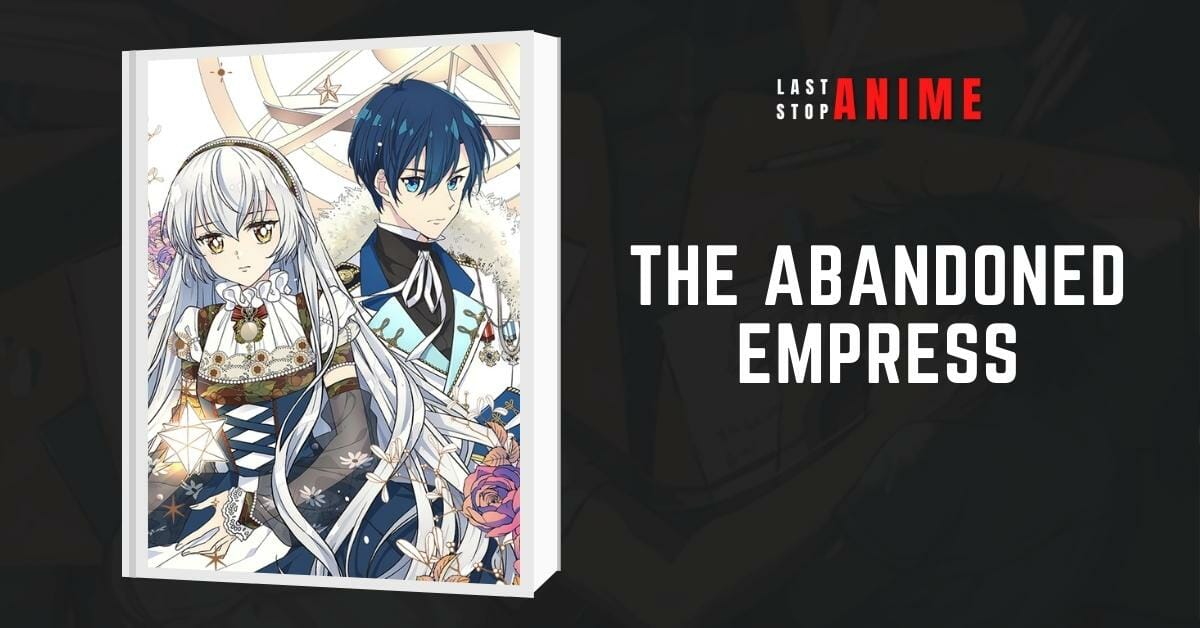 Authors: Yuna (Story), Ina (Art)
Genres: Drama, Fantasy, Historical, Psychological, Romance, Shoujo
Status: Complete
Number of Chapters: 145 Chapters + Prologue
Aristia, the daughter of House Monique and one destined to be Empress, is not having the best luck.
As a result of the mysterious girl's appearance, the Emperor has turned his back on Aristia, and her life as a lower queen ends in death.
When a mysterious girl appears, she is sent seven years back in time and given a second chance to alter her future. Aristia must now determine how to address the issues that will continue to trouble her.
With its stunning artwork and time-travel dynamics, the Abandoned Empress will pull you to the right from the start. And the strong female lead is just the icing on the cake.
05. Empyrea
Authors: OHKATES
Genres: Action, Adventure, Drama, Fantasy, Supernatural, Sci-fi, Mecha
Status: Ongoing
Number of Chapters: 59 Chapters
For centuries, the Guardians and their attendant Knights have kept humankind safe from the Keres, powerful entities with an appetite for souls.
The one and only Grandmother Raven created the world to keep her Spider Grandfather away from the main point of the universe, which is known as Chaos.
A string has broken this peace of violent assaults. Hawk, an independent knight, and Kira, a gifted inventor, find themselves amid this Chaos. They must depend on one another to navigate through courts full of deceit and deception.
Though it might seem complex at first glance, readers will quickly grasp the plot as they progress through each chapter.
Empyrea's focus is not just not romance genre; it is a mix of action, mecha, and sci-fi. As the story revolves around the Guardian, Holy Knights, and other powerful entities, there's plenty of room for action.
Empyrea is easily one of the best fantasy romance manhwa recommendations.
04. What's Wrong With Secretary Kim
Authors: Jeong Gyeong Yun (Story), KIM Myeongmi (Art)
Genres: Comedy, Josei, Romance, Slice of Life
Status: Complete
Number of Chapters: 98 Chapters
Youngjoon is a proud, attractive man who can easily draw in any female. He holds the position of vice president at a large company, and his assistant, Miso, has been dutifully serving him for nearly a decade.
To discover the reason for Secretary Kim's change of heart and her departure, you need to read this passionate romance manhwa.
One of the good things about this romance manhwa is that we see character development, especially in Young-Joon.
What's wrong with Secretary Kim? has an office-based setting, which makes it very similar to Wotakoi: Love is Hard for Otaku.
So if you love workplace romance comedies, this is the best pick for you.
It is entertaining and romantic, with many memorable moments. There were enough plot twists to keep you guessing throughout, and it is one of the rare romantic webtoons.
03. Something About Us
Author: LEE Yun Ji
Genres: Comedy, Drama, Josei, Romance, School Life, Slice of Life
Status: Complete
Number of Chapters: 98 Chapters + Prologue + 2 Specials + Side Story: 16 Chapters
Gayoung and Woojin formed a strong bond while they were in high school, even though they had different traits and belonged to different sexes.
After Woojin served his two-year military service, he enrolled at the same college as Gayoung.
As they shifted to a new environment and matured into adulthood, their bond grew stronger. Will this transition benefit them or cause some problems?
"Something About Us" is a heartwarming romance manhwa with plenty of sweet moments included. You might find yourself laughing one moment and then feeling moved by little things the next.
This romance follows the most cliched trope of childhood friends turning into lovers. This is a very interesting story, as it is mostly fluff and melts your heart with its moments.
The love story between the main characters is adorable to watch. We see their relationship develop from best friends to lovers.
Something about us is one of the best romance manhwa for you to read and enjoy.
02. True Beauty
Author: Yaongyi
Genres: Comedy, Drama, Romance, School Life, Shoujo
Status: Ongoing
Number of Chapters: 223 Chapters + 16 Side Stories (Ongoing)
The story of True Beauty revolves around a high schooler, Lim Joo Kyung, who is convinced she is too unattractive to use makeup.
One day, she discovers an incredibly skilled beauty expert, which motivates her to give it a shot.
This stirs her to start trying makeup, initially resulting in her looking like a clown and provoking laughter from those around her.
However, after learning the fundamentals of the art form, she becomes more attractive than anyone else and attracts two handsome boys, thus leading to a romantic triangle.
The theme of "pretty privilege" runs throughout True Beauty. The characters who are considered beautiful—and this includes people of all genders—are given preferential treatment.
True Beauty has some great character development regarding the female lead. When her life throws problems at her, she is ready to face them this time.
Joo Kyung also has a best friend to fight bullies for her. The beloved characters make this romance manhwa so much more fun to read.
01. Light & Shadow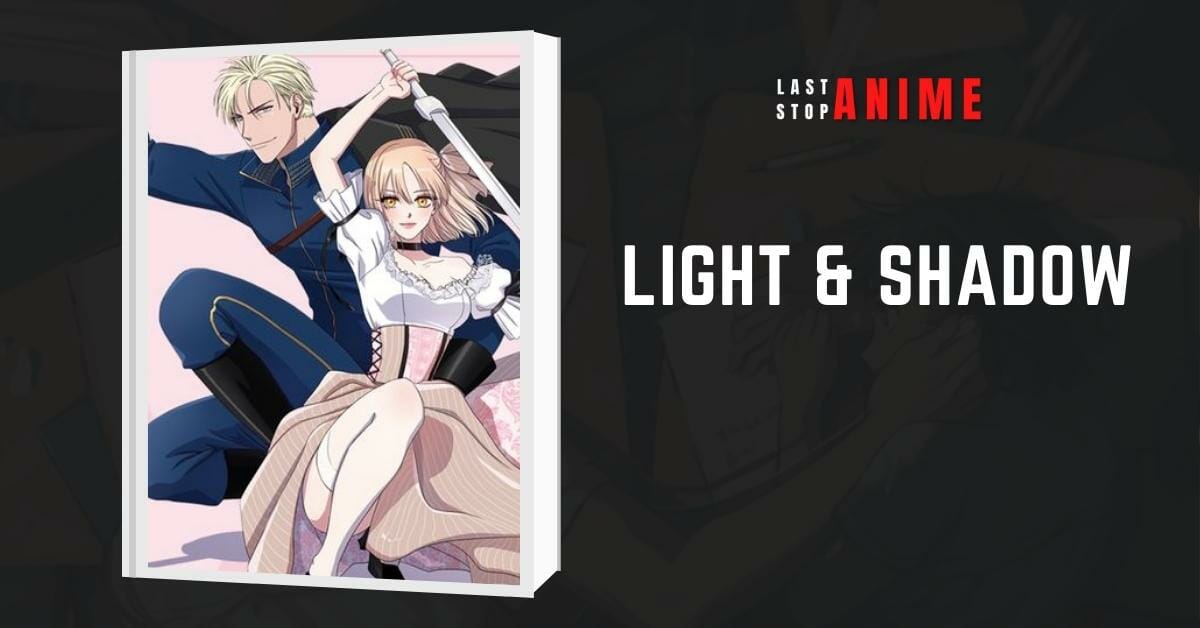 Authors: Ryu Hyang (Story), Hee Won (Art)
Genres: Drama, Fantasy, Josei, Romance
Status: Complete
Number of Chapters: 103 Chapters
Light and Shadow is a novel written by Ryu Hyang and illustrated by Hee Won. Things get tricky when Duke Eli decides to marry his humble but powerful servant Edna rather than the noble daughter he had planned.
Both are concealing secrets from each other that could create chaos in the kingdom if they were revealed.
They may be able to fall in love without destroying one another, but their discrepancies might be too much for them to handle.
If you're a fan of strong female protagonists, this webtoon is sure to please. Although Edna may appear feeble initially, causing viewers to sympathise with her, she progressively reveals her strength as the story progresses.
The romantic elements of this comic are captivating when you get further into it, and the finale is genuinely satisfying.
If you are looking for a romance-centric webtoon with an exciting plotline, this one should be on your list.
Other ROmance manhwa that you might enjoy
Happy Ending for the Time-Limited Villainess
The Scandalous Secret of the Crown Princess
As You Wish, Prince/ Majesty, What Do You Want To Be?
This Girl Is A Little Wild