The Myers-Briggs Type Indicator, or MBTI, as it is more commonly known, is a self-report test that asks participants to reflect on their psychological preferences and how they interpret the world and make decisions.
People are placed into one of 16 groups by the MBTI using questions based on four different preferences. Among these 16 types, ISFJ is one of them.
What Is The MBTI® Personality?
An insightful, self-reported assessment called the Myers-Briggs Type Indicator® (MBTI) determines a person's psychological preferences and personality type.
This assessment aims to place respondents into one of four groups depending on how they view the world and make decisions, allowing them to understand better and explore their personalities.
Click on the image below to know about the anime characters of your specific MBTI Personality Type.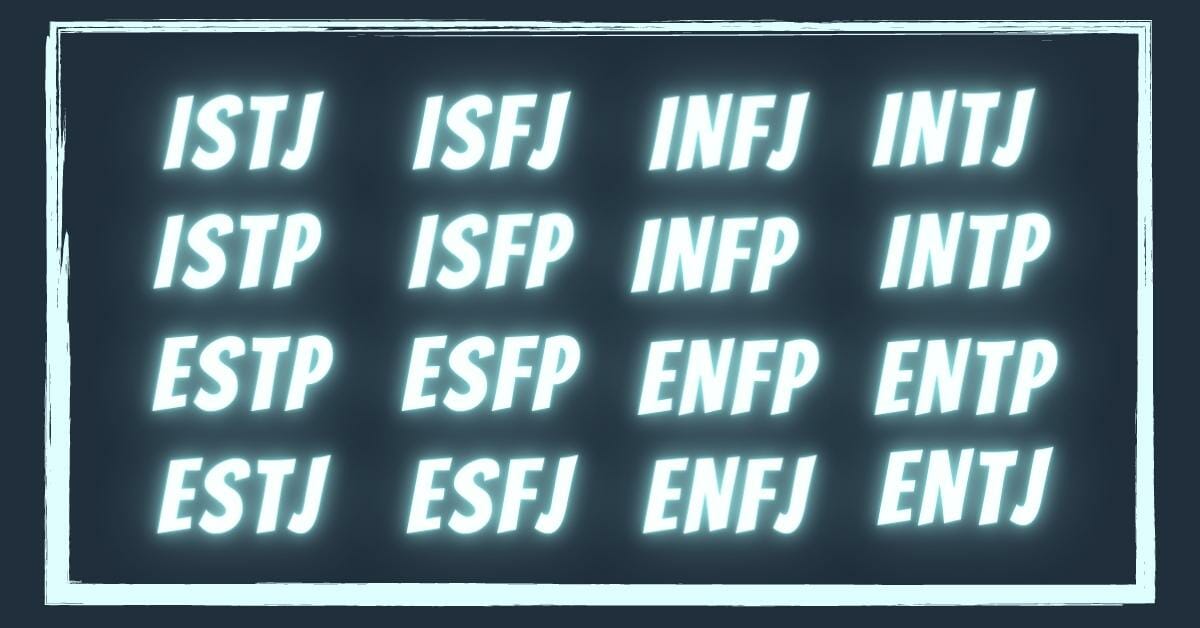 The four categories are Extraversion or Introversion, Intuition or Sensing, Judging or Perceiving, and Thinking or Feeling.
According to this theory, each person favors one trait from each category, resulting in 16 different personality types.
Well, if you don't know your MBTI personality type, you can always take a test here!
What Is The ISFJ Personality Type?
Defenders are Introverted, Observant, Feeling, and Judging (ISFJ). These people typically have a pleasant and unassuming demeanor that is consistent. They work hard and responsibly, paying close attention to the little things in life.
ISFJs put a lot of effort into upholding traditions and institutions. Because they are rational, understanding, and compassionate, they are motivated to take care of others and protect them from the risks of life.
ISFJs appreciate contributing to society's established systems since they are practical and conventional. They have a strong sense of obligation to others and are dependable, committed workers.
While attending to others' needs, they concentrate on performing their duty. They want other people to recognize their dependability and ability to fulfill obligations. They work diligently and methodically and don't give up until the project is finished.
ISFJs frequently show great loyalty to and care for their friends and family. While they could be shy or silent among strangers, they are typically hospitable and welcoming to people they know well.
ISFJs are influential leaders because they know how to support others and create a comfortable environment. But since they lack the motivation to see their vision through, they are poor leaders.
What Does ISFJ Stand For?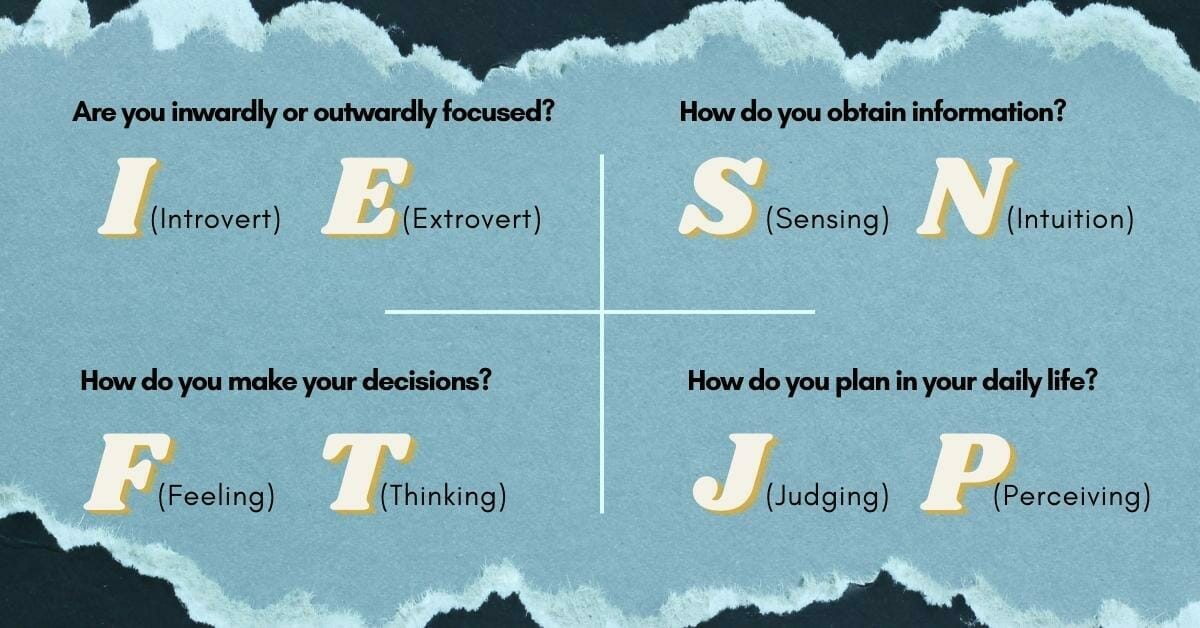 Introverted, Sensing, Feeling, and Judging is its initials. ISFJs are described as being introverted, sensing, feeling, and sensing with a preference for planning and organization over spontaneity and flexibility. They also tend to focus more on facts and details than on thoughts and concepts (Judging).
Because of their need to keep others secure and taken care of, ISFJ people are frequently referred to as Protector personalities. They are frequently overly sensitive and find it difficult to hide their true feelings from others.
What are ISFJ personality types' strengths and weaknesses?
| Strengths | Weaknesses |
| --- | --- |
| Great observational skills | Stays away from conflict |
| Reliable | Ignorant |
| Enthusiastic | Lazy |
| Detail oriented | Dislike Changes |
ISFJs enjoy cooking, gardening, painting, crafts, picnics, nature walks, and watching movies, among other pastimes. Additionally, they frequently observe their loved ones assisting them in their hobbies and pursuits.
Anime Characters That Are ISFJ
When it comes to anime characters with the ISFJ personality type, most are female characters since female anime characters are portrayed as people who care deeply for others and have your back in challenging situations.
Often, people get confused between ISFJ and ESFJ anime characters. Since ESFJ is known as "The Caregiver", people get the idea that ISFJ and ESFJ are the same.
So today, we are counting down 15 Amazing ISFJ Anime Characters. This list will mostly be female characters.
15. Elizabeth Liones – Seven Deadly Sins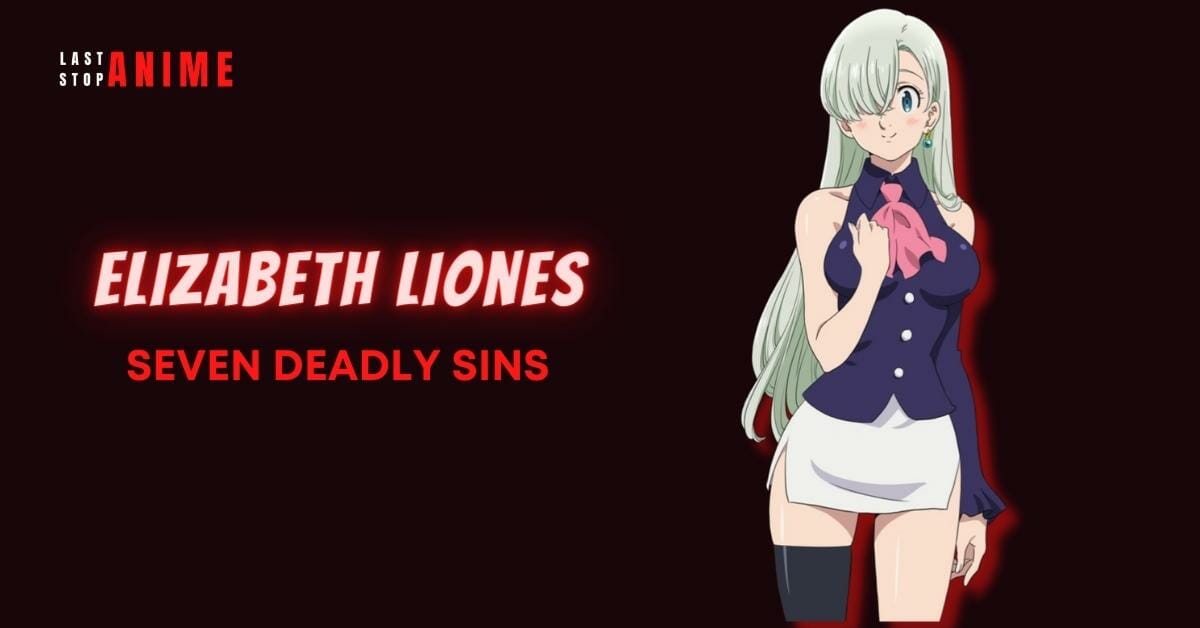 Number of episodes: 96
Number of seasons: 4 + 1 ONA + 2 OVA + 2 Movies
Genres: Action, Adventure, Fantasy
MAL Ratings: 7.69
Elizabeth is an ISFJ by nature, and she is one of the most famous ISFJ anime characters. She is hospitable, nurturing, and compassionate.
She can, however, occasionally come across as timid and frightened. Elizabeth thinks that everything should be good.
She used to be a girl who was extremely shy and insecure, frequently lacking the strength to stand up for herself or her friends.
However, as the story progresses, her character growth forces her to become a braver and more resilient version of herself.
Elizabeth is also capable of acting independently and taking care of what has to be done, but she is also cautious and consequently worries easily. She can get frustrated quickly, which is evident in the tavern.
Elizabeth frequently considers hypotheses or potential outcomes but swiftly rejects them, demonstrating the mistrust of her subordinate role.
She is occasionally seen guessing, especially for tactical purposes, but there are a few instances where her poorer intuition comes to the fore.
On the other hand, Elizabeth is a responsible adult who can act in her friends' best interests and is obviously concerned about them.
14. Bertholt Hoover – Attack On Titan
Number of episodes: 87
Number of seasons: 7 (Ongoing)
Genres: Action, Military, Mystery, Super Power, Drama, Fantasy, Shounen
MAL Ratings: 8.53
He described himself as an introvert who agreed with the majority, which is typical ISFJ behavior. ISFJs are obedient, realistic people who frequently prioritize the needs of others over their own.
They are dependable companions that will be there for you when you need them. Bertholdt does not differ from this since he is consistently prepared to give his life to protect his friends and fellow soldiers.
He was kind and always attempted to see the best in others. Bertholdt is a dependable individual who always honors his commitments. He is someone you can trust to carry out his commitments.
With enough screen time, we can be sure of Bertholt's introverted personality, which was pretty evident in the anime.
13. Krillin – Dragon Ball Z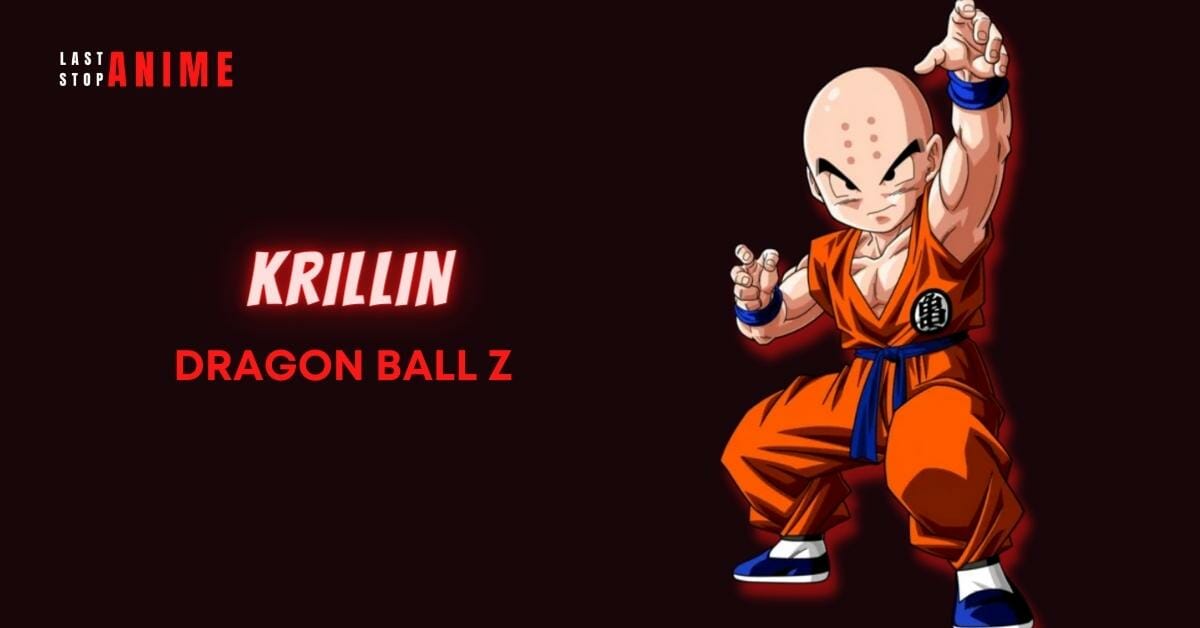 Number of episodes: 291
Number of seasons: 9 + 13 movies + 2 television specials + 1 "lost movie"
Genres: Action, Adventure, Comedy, Fantasy
MAL Ratings: 8.16
ISFJ is an uncommon personality type that closely resembles the ISFP personality type, and it is the personality type of Krillin.
Though Krillin aspires to do the right thing and is an idealist, his upbringing in childhood has distorted his morals and beliefs.
Additionally, he lacks self-confidence and doesn't believe he is competent enough to engage in combat.
Krillin's spirits are never high, and he frequently feels like he isn't staying true to his talent, but when Goku appears and demonstrates what he is capable of, Krillin can at once see himself as a strong person.
We admire Krillin and his spirit and determination, notwithstanding his anxiety, and he will remain one of the best-supporting characters and most dependable and helpful friends to Goku and the other Z fighters. Krillin is unrecognized for his efforts, which is a stereotype of ISFJ.
This ISFJ anime character has a soft personality and cares deeply for his friends. We love how Krillin breaks through his inferiority complex.
12. Retsuko – Aggretsuko (Aggressive Retsuko)
Number of episodes: 140
Number of seasons: 4
Genres: Comedy, Slice of Life
MAL Ratings: 7.65
A red panda named Retsuko works at an accounting office under the name Aggretsuko. She does her job well, but her explosively pushy employer never seems satisfied.
Retsuko has a semi-typical life and challenges typical for someone her age. She worries about disappointing her friends, experiences some worry about managing her mother's relationship, and has hesitations about training new employees.
But when Retsuko discovers karaoke, she discovers a location strong enough to support her misery. Screamo music is how she releases all of her rages.
She doesn't appear to have a lot of raw energy inside of her, but she actually has a lot of disappointments and stressors building up inside of her. She keeps that in check, like a true ISFJ.
Retsuko feels relieved when she makes herself feel "heard." Once her screaming periods are over, she returns to the outside world, where she always follows.
Retsuko is one of the most realistic portrayals of an ISFJ. Since they are primarily gentle people who keep suppressing their own needs. Being a gentle person Retsuko keeps things to herself and is a hard worker.
11. Kanao Tsuyuri – Demon slayer
Number of episodes: 44
Number of seasons: 3 + 1 Movie
Genres: Action, Demons, Historical, Shounen, Supernatural
MAL Ratings: 8.52
Next, we have a Demon Slayer Corps member, Kanao Tsuyuri. Kanao Tsuyuri is the perfect example of an ISFJ personality. She possesses the traits of a typical ISFJ: she is friendly, dependable, and constantly puts others before herself.
As a part of the Demon Slayer Corps, Kanao frequently risks her life to defend others. This demonstrates the selflessness of ISFJs.
Kanao is one of the series' more reclusive characters. Because of the terrible trauma, she endured as a youngster, she's shy and rarely speaks up.
However, she is constantly there for her companions when they need her.
Unlike Nezuko, Kanao is an ISFJ, and she mainly relies on a coin to decide what to do. She has no feelings, which benefits her ability to exterminate demons efficiently.
But as the story progresses, her strength keeps getting more robust, and she also gets a will of her own, which is good character development.
10. Yachi Hitoka – Haikyuu!!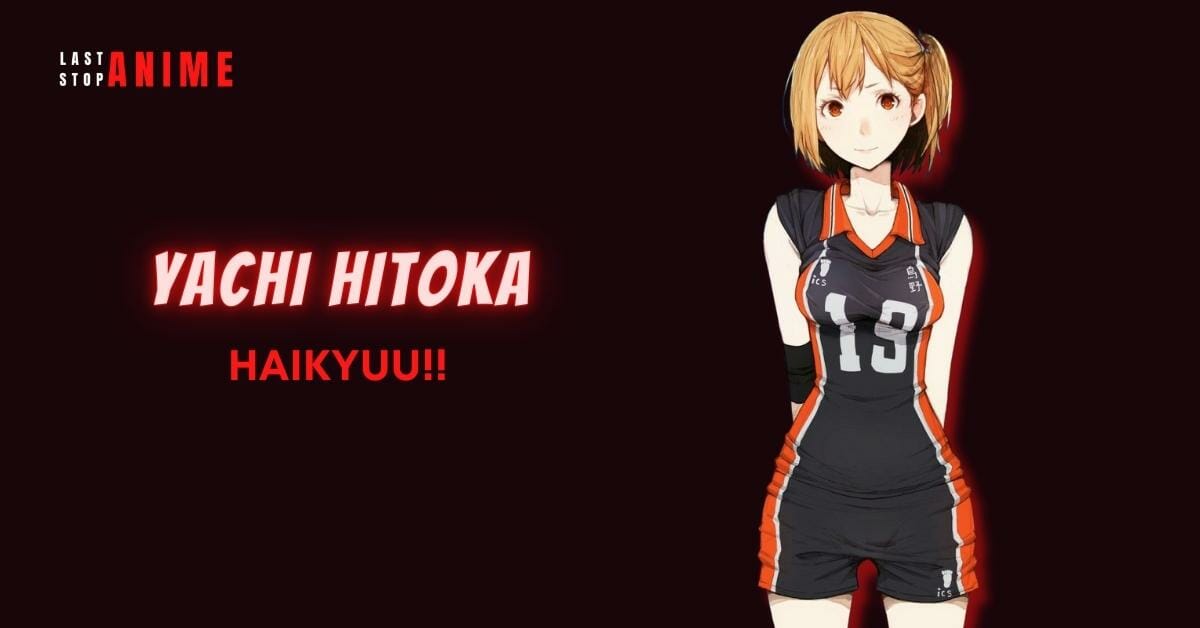 Number of episodes: 87
Number of seasons: 5 + 4 Movies + 2 OVAs
Genres: Comedy, Drama, Sports
MAL Ratings: 8.45
Yachi Hitoka, an ISFJ, is the ideal example. ISFJs are typically thought of as shy and quiet people who are hardworking and down to earth. They frequently serve as the foundation of their families or communities and have a strong sense of obligation.
Yachi Hitoka succeeds as the Karasuno High volleyball team manager because she is attentive and polite.
She battles anxiety and inferiority complexes about her abilities, but she excels at her career for many of the same reasons ISFJs do.
Yachi Hitoka is logical, compassionate, organized, and wise. She carefully records information about her interests, as do the majority of ISFJs, and she keeps a close eye on everything going on around her.
A modest and dedicated person, Yachi takes seriously her responsibility as manager of the Karasuno High volleyball team.
She is constantly watching the game and ensuring that her team has everything they need, even when she isn't actively participating on the court.
Yachi is likewise reserved and cautious, but as she gets to know her colleagues more, she gradually starts to open up.
However, just like many ISFJs, her vivid imagination might cause her to worry about the world's potential positive and negative outcomes.
She can improve teamwork and instill more confidence in the players by having insight into the Karasuno players and being attentive.
09. Sawako Kuronuma – Kimi ni Todoke: From Me to You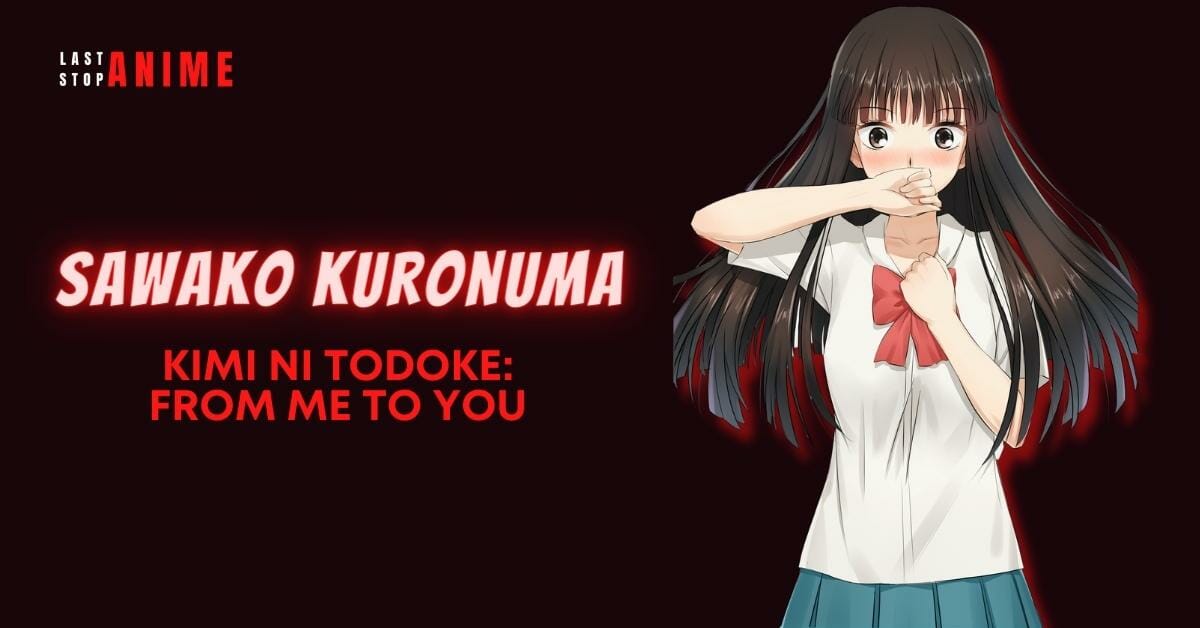 Number of episodes: 25
Number of seasons: 2
Genres: Drama, Romance, Slice of Life
MAL Ratings: 8.0
She is quiet and has few friends but is incredibly eager to interact with people. Sawako is soft-spoken and trustworthy. She is exceptionally generous and sacrifices her own needs for others, just like a true ISFJ.
Her main objective in life is to bring happiness to others around her. Sawako has a reputation for always putting others before herself.
She is always willing to provide a hand, even if it requires giving up her time and effort.
Sawako is a wonderful friend, but occasionally she can be a little too generous. In addition, she offers excellent advice, which is a common trait of ISFJ.
08. Sophie Hatter – Howl's Moving Castle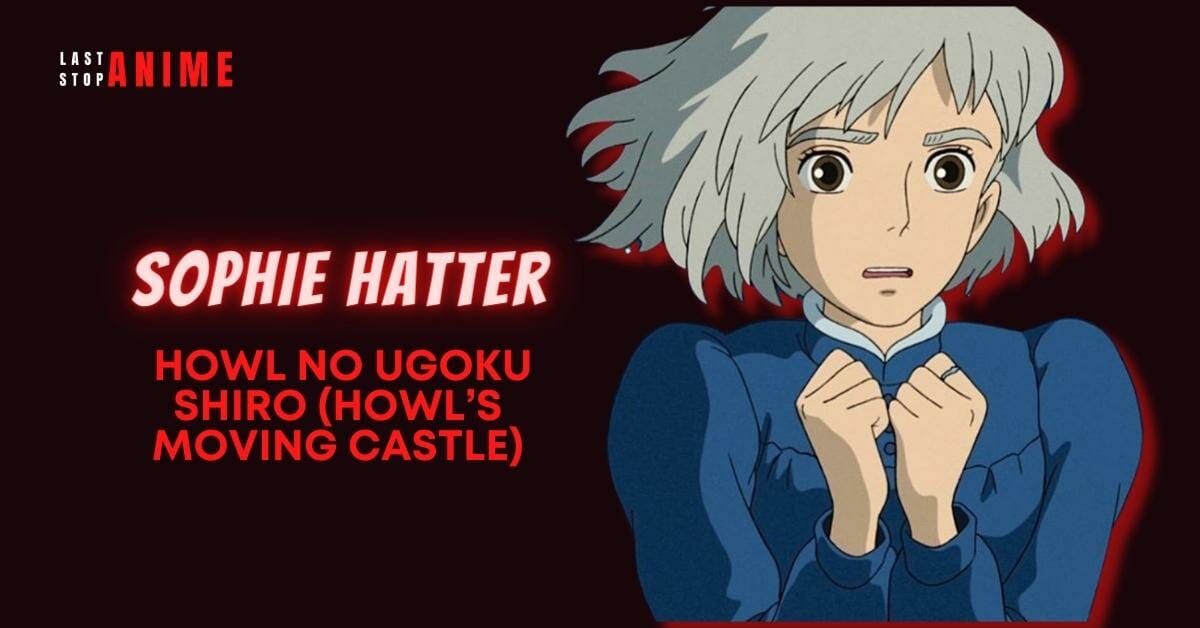 Type: Movie
Number of episodes: 1
Genres: Adventure, Drama, Fantasy, Romance
Duration: 1 hr. 59 min.
MAL Ratings: 8.66
The empathetic and polite anime character Sophie Hatter from Howl's Moving Castle is an ISFJ.
Sophie is an example of an ISFJ who takes their obligations very seriously. She always gives 110% because she works hard and takes great pride in her accomplishments.
Sophie is exceedingly kind and enjoys lending a hand to anyone, regardless of who they are. She risks her safety to restore Howl's heart because she is committed to saving and aiding him.
Sophie is a level-headed girl with strong willpower, like a typical ISFJ anime character. ISFJs are frequently viewed as the protectors of the anime universe, and Sophie certainly fulfils this role.
She is constantly thinking of others, especially Howl, and she is always ready to offer assistance to other characters.
07. Shouko Nishimiya – A Silent Voice
Type: Movie
Number of episodes: 1
Genres: Drama, Romance
Duration: 2 hr. 10 min.
MAL Ratings: 8.94
ISFJs often place a lot of guilt on themselves, even when they are not at fault. Shouko Nishimiya from A Silent Voice fits the same description.
Her attitude of forgiveness, uncommon among many individuals, sets her apart. It takes a lot of bravery to be able to forgive those who have hurt and harmed you. She effectively manages her anger.
Shouko Nishimiya is dependable and grounded; you can rely on her to keep her word. Shouko Nishimiya is a very organized ISFJ who prefers to pay attention to the details.
She is dependable, sensible, and down to earth. She is also realistic. The ability to read a room and discern the emotions of others comes naturally to ISFJs.
Shouko Nishimiya is an ISFJ who enjoys genuine human connections and frequently favors one-on-one interactions over large group gatherings.
ISFJs typically cherish harmony and try to stay away from confrontation.
06. Historia Reiss – Attack On Titan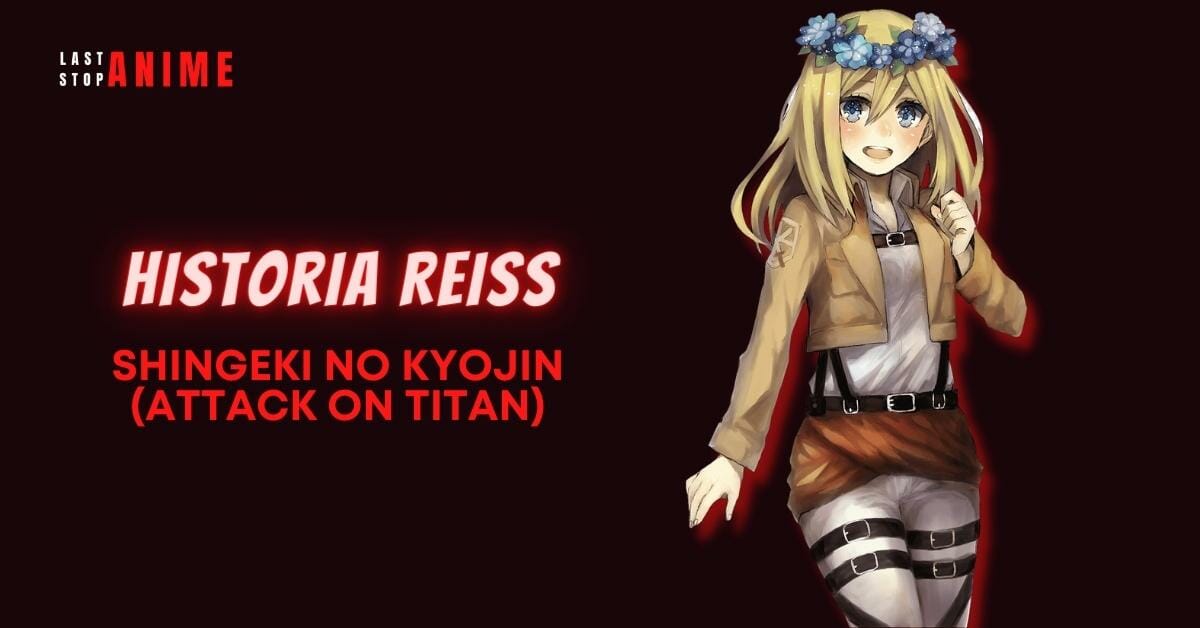 Number of episodes: 87
Number of seasons: 7 (Ongoing)
Genres: Action, Military, Mystery, Super Power, Drama, Fantasy, Shounen
MAL Ratings: 8.53
Historia, who is incredibly kind and devoted, offers stability and kindness to the Attack on Titan universe. Even in the most terrible and violent situations, she uses her tenderness to soften people's hearts.
She was initially a shy young woman due to her reclusive demeanor, and she frequently hung out with Ymir because she was best friends with her.
Reiss is typically a sweet, naive, and helpful girl who knows her tasks and how to benefit the regiment. She occasionally hesitates before making choices, but this has increasingly stopped bothering her.
Historia aspires to genuinely be a person of inner integrity and selflessness, even when Ymir calls her out for trying to be perceived as a decent person.
She frequently gives herself up to meet the demands of others as a result of this, sometimes to her harm.
This is probably because she was raised to feel she was an unfortunate mistake and was never given the respect of others.
Later in the anime, she builds an orphanage and aids others in need, putting her compassion and practical knowledge to good use.
05. Kureno Sohma – Fruits Basket
Number of episodes: 63
Number of seasons: 3 + 1 Movie
Genres: Drama, Fantasy, Romance
MAL Ratings: 8.22
He is kind yet quite pragmatic, with a soothing voice but one that doesn't mince words. Without a doubt, Kureno is a compassionate individual who enjoys showing affection to others and desires to look out for their needs.
Therefore, one of his two main characteristics is an extroverted feeling. Kureno did not fit either the ENFJ or the ESFJ personality types.
If Fe is thought to be the secondary function, then INFJ and ISFJ are now potential outcomes. Their respective dominant functions are Ni and Si.
Since they both come across as spacey and overly concerned about other people, Kureno and Tohru are commonly confused but very distinct.
Kureno longs for freedom and regrets spending so much time by Akito's side when it wasn't convenient for either of them.
He disregards his own requirements to satisfy others and preserve the status quo, although he has always desired more from life.
04. Hinata Hyūga – Naruto Shippuden
Number of episodes: 500
Number of seasons: 1 + 6 Movies
Genres: Action, Fantasy, Adventure
MAL Ratings: 8.25
Hinata is kind and considerate, but her family, especially her father, frequently underestimates her.
Throughout the Naruto series, she transforms from a shy and non-confrontational person to someone aware of her immense strength and ability.
ISFJs are typically selfless people who frequently prioritize the needs of others over their own, which is undoubtedly true of Hinata.
ISFJs frequently have a strong moral compass and work hard to uphold their moral standards.
She dislikes conflict, like most ISFJs, but as she gets older, she understands how important it is for her to start standing up for herself and her ideals, irrespective of what others may think.
Hinata takes her obligations—whether to her family or to her (proposed) children—very seriously.
Once she gains self-assurance and confidence, she can plan and arrange her life in a manner that is advantageous for everyone in her presence.
Hinata is a person of great warmth and empathy who captivates others with her caring nature. Even if it means putting her own happiness on hold, she is constantly eager to console and assist others.
ISFJs frequently show great loyalty to and care for their loved ones. Hinata's commitment to her group of friends and team exemplifies this.
She is quick to respond if someone needs a friend or ally and would never intentionally offend somebody or act selfishly.
03. Nezuko Kamado – Demon slayer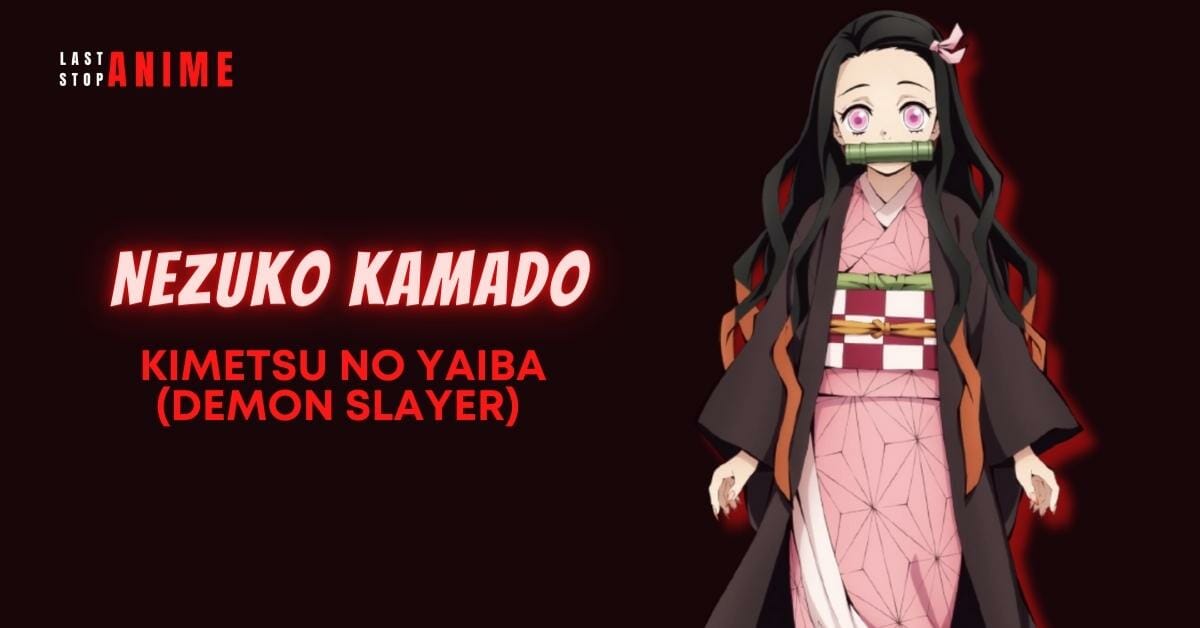 Number of episodes: 44
Number of seasons: 3 + 1 Movie
Genres: Action, Demons, Historical, Shounen, Supernatural
MAL Ratings: 8.52
Nezuko is a loving and devoted ISFJ who is protective of her loved ones. She is calm and kind, but when it comes to defending the people she loves, she can be fierce.
Nezuko is devoted to her family and loyal to them, often prioritizing their needs over hers.
She prefers to use her money to support her family rather than splurge on herself. Nezuko can be timid and hesitant around new people.
She is a fantastic friend once she opens up to new people, but it takes some time. Nezuko is a selfless ISFJ in the truest sense.
She embodies the Defender archetype to a degree, going beyond her comfort zone and developing new abilities to defend her brother from Daki.
02. Momo Yaoyorozu aka Creati – My Hero Academia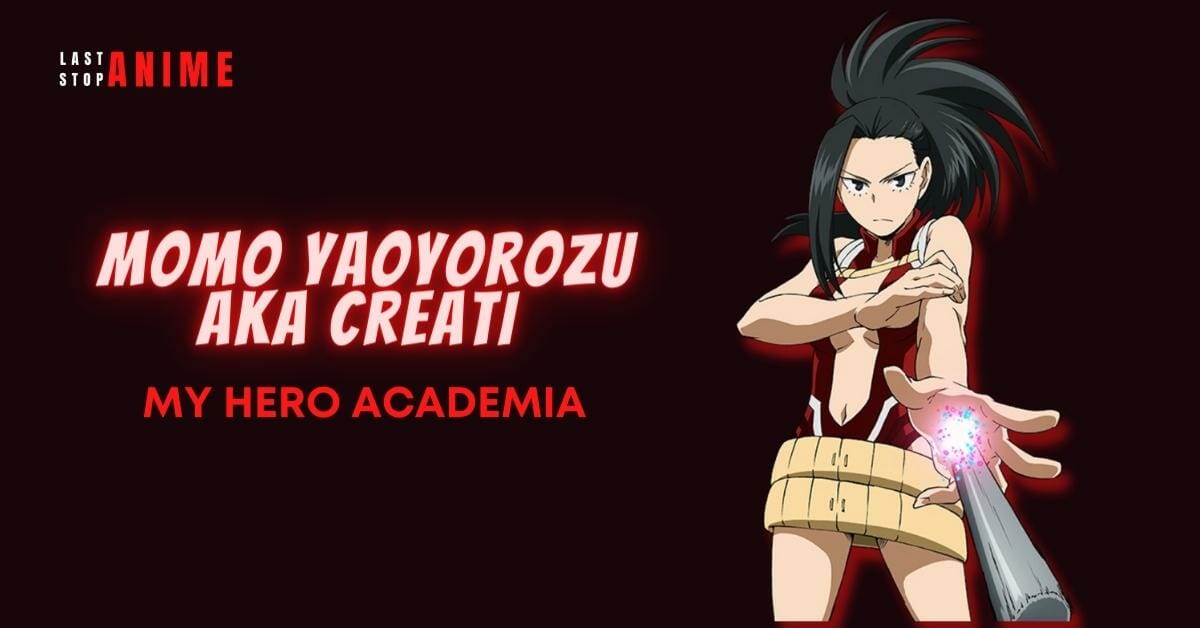 Number of episodes: 88
Number of seasons: 5 + 1 Movie
Genres: Action, Comedy, School, Shounen, Super Power
MAL Ratings: 7.91
Momo Yaoyorozu is the true embodiment of an ISFJ. She is the brightest student in class 1-A and is a gifted overachiever.
ISFJs are warm and caring while also being realistic and level-headed.
Momo most certainly fits this description. Additionally, Momo is constantly thinking of others and is always ready to lend a hand.
She detests the concept of failing to assist those in need. She gives a lot of thought to what other people think and feel.
As long as she is aware of the chemical structure, she can construct anything she can conceive of, thanks to a quirk she has called Creation. This is a helpful quirk, and Momo is proud of it.
She excels in situations where she must sift through a voluminous amount of internal data to forge weapons from her own body.
She is highly structured and skilled, but she still possesses the warmth and compassion characteristic of ISFJs.
01. Madoka Kaname – Puella Magi Madoka Magica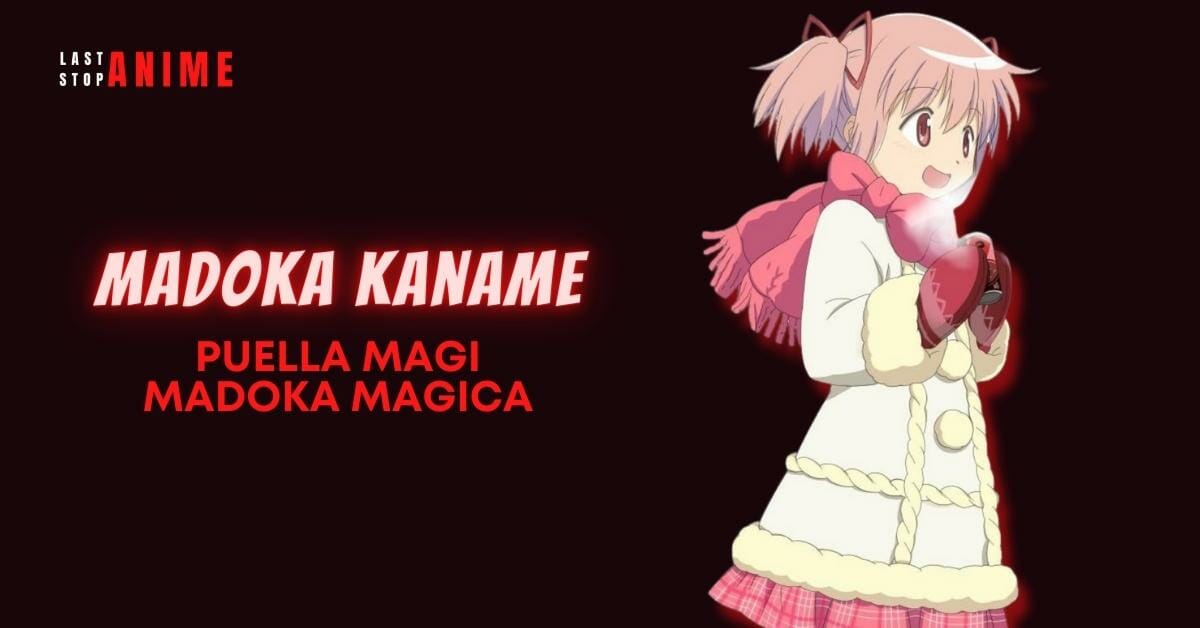 Number of episodes : 12
Number of seasons : 1
Genres: Psychological, Drama, Magic, Thriller
MAL Ratings: 8.36
She is nurturing and caring, often putting the needs of others before her own. This is how people with the ISFJ personality type typically behave.
Madoka has a strong sense of obligation and accountability and is earnest about her obligations.
She wants to help others and improve the world, so when she transforms into a magical girl, she does so with good intentions. Although quiet and introverted, Madoka is also incredibly loving and caring.
She is the kind of person who will go above and beyond to assist a stranger. Madoka has a kind, innocent personality and genuinely cares about other people.
She strives to see the good in witches, even though she knows they are bad and thinks they can be saved.
Madoka has great empathy for individuals and tries her hardest to understand them.
Other ISFJ Anime Characters:
Kasumi Miwa – Jujutsu Kaisen
Rem – Re:Zero
Hubb – Wolf's Rain
Gilda – The Promised Neverland
Yor Forger, AKA Thorn Princess – Spy X Family
Eiji Okumura – Banana Fish