Manhwa and Webtoons are Korean comics that have recently gained tremendous popularity. They have become so popular that even anime studios have taken notice, with some of the most popular titles like "Solo Leveling" and "Lookism" being adapted into anime in 2023.
These power fantasy series have captured the imagination of audiences worldwide, and it's no surprise that they are finally getting the recognition they deserve.
Whether you're a long-time fan of Manhwa or just discovering it for the first time, the upcoming anime adaptations will surely be a must-watch event.
So get ready to immerse yourself in the thrilling worlds of Korean comics, brought to life like never before because today we are making a list of the best Asura Scans Manhwa to read.
What Is AsuraScans?
Asura Scans is a popular website specialising in translating Korean Manhwas/Webtoons into English and Turkish.
Their team of skilled translators are highly regarded and has helped make them one of the most well-known manhwa translation groups.
Asura Scans Manhwa List
15. Warrior High School – Dungeon Raid Department
Read Warrior High School – Dungeon Raid Department on Asura Scans.
In this world, Earth in the 21st century has fused with another realm, resulting in the emergence of perilous dungeons swarming with ferocious monsters. To combat these dangers, brave adventurers venture forth to raid them.
Warrior High School is the most prestigious institution in South Korea for fostering such adventurers.
However, one of Asia's former greatest adventurers, Yoo Jaryong, now finds himself accused of false charges. Desperate to pay for his father's medical treatment, he turns to dungeon smuggling.
During one of his smuggling runs, he encounters a young teen and orders them to enter Warrior High School.
For Yoo Jaryong, this marks the beginning of a journey to reclaim his lost dreams while keeping his true identity hidden.
Thus begins a tale of self-discovery and redemption as Yoo Jaryong finds himself again amidst the dungeon raiding and adventure world.
14. Relife Player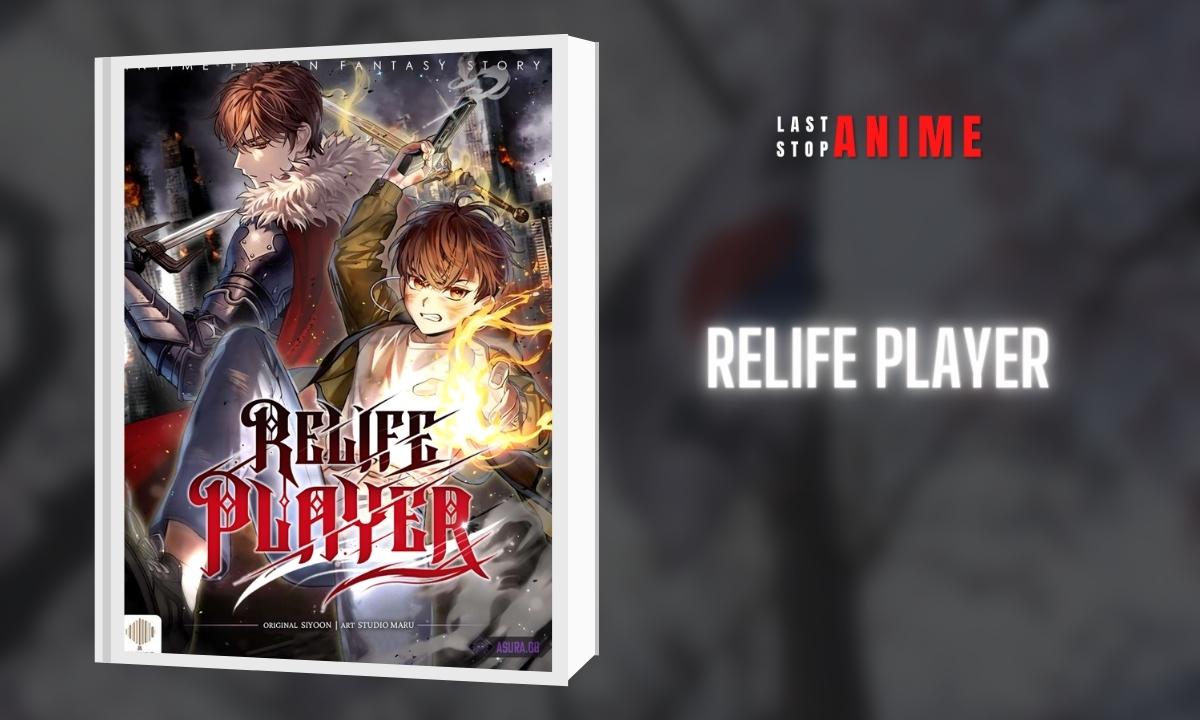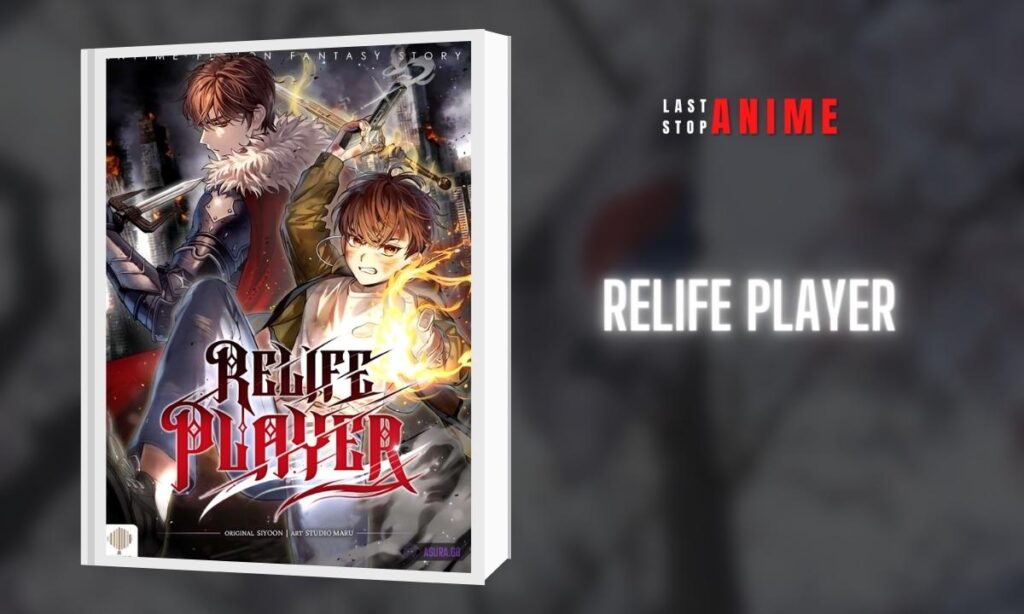 The story's protagonist lost his family and became consumed by a desire to exterminate the monsters he despised. However, his life came to an end in the depths of the Abyss Dungeon, a place impossible for humans to conquer.
But he was reborn as a baby and decided to make this life different from his previous one. He was determined to do whatever it took to achieve happiness, even if it meant killing and fighting for his survival.
He remained committed to his goals despite having to walk a difficult path alone without anyone recognizing him.
13. Dr. Player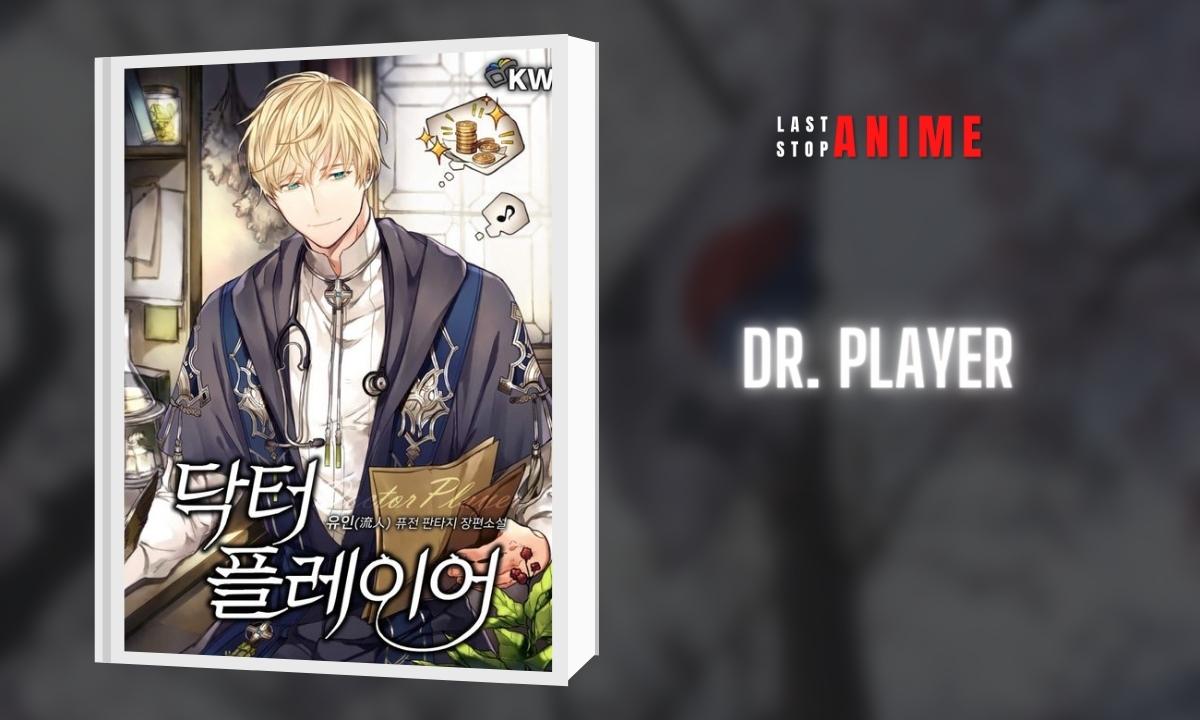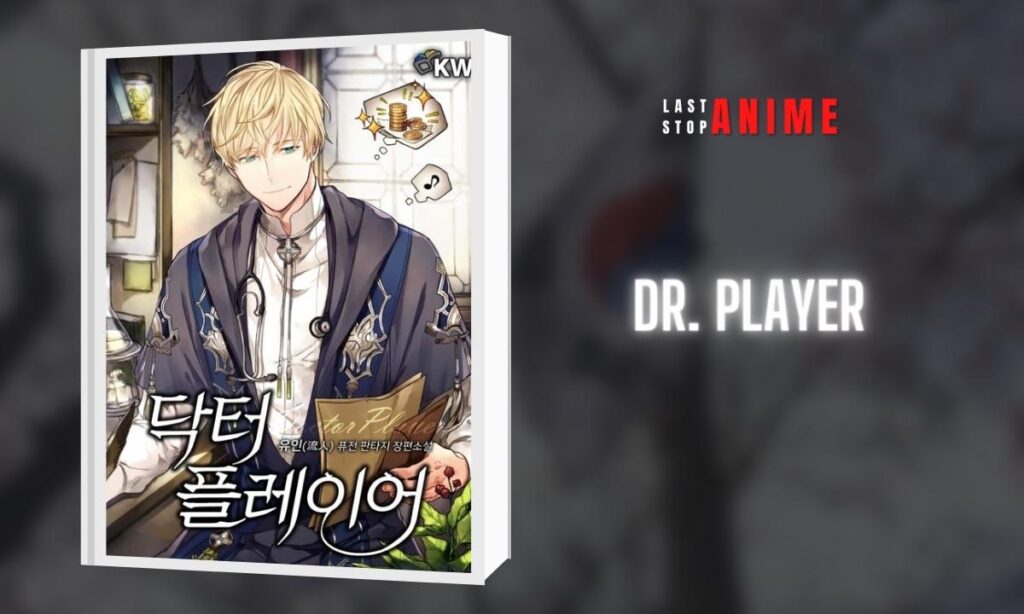 Raymond, the son of the king born out of wedlock, suffered humiliation and rejection from his family. He left and pursued a career as a healer, hoping to find purpose and fulfilment in helping others.
However, despite his best efforts, he received a low F rank and was subjected to ridicule and criticism.
But fate had something remarkable in store for Raymond. One day, he awakened to a new reality as a player: the prestigious job of Surgeon with an SSS rank.
This transformation granted him unprecedented medical knowledge and skills previously unheard of in his world. The legendary tale of Raymond, the world's first Surgeon, had begun.
12. Everyone Else Is A Returnee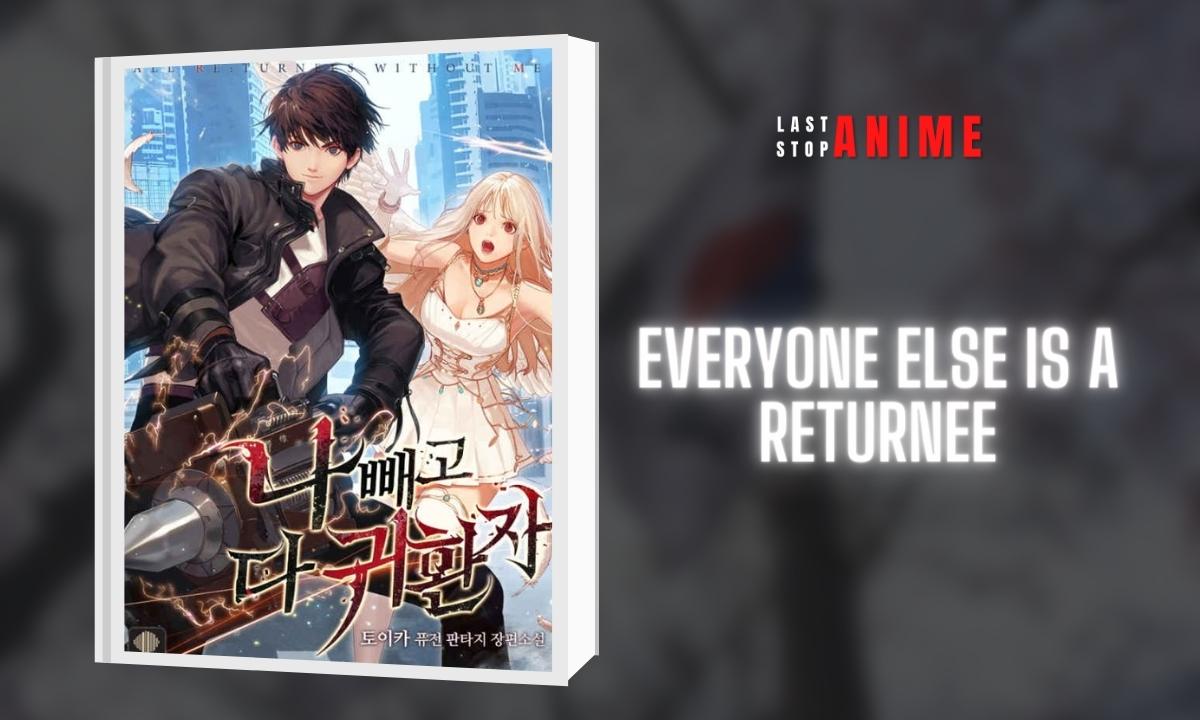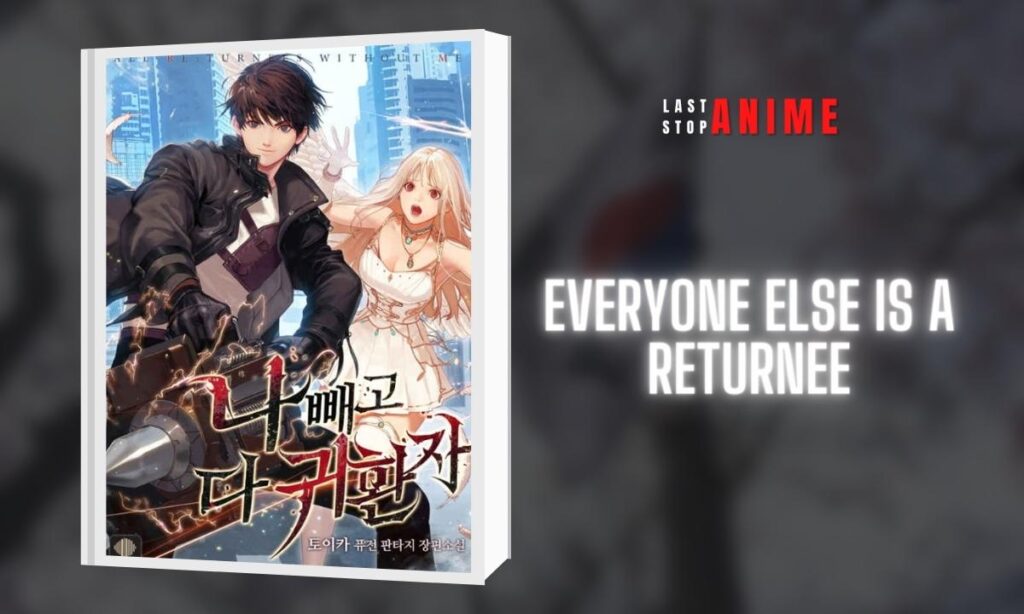 The straggler found themselves abandoned by all of humanity due to an elusive cloaking technique that even God could not decipher. They often pondered why they were left behind and wondered why they were the only ones left stranded on Earth.
Despite God's efforts to compile a list of all the humans meant to be transported to another world, the straggler remained unaccounted for.
It was truly a remarkable feat of cloaking, as the straggler remained undetected since birth.
Left to lead a solitary life, the straggler awaited humanity's return, hoping for some form of contact or communication.
However, as time passed, they gradually accepted their fate and resigned themselves to a life of isolation.
11. Standard Of Reincarnation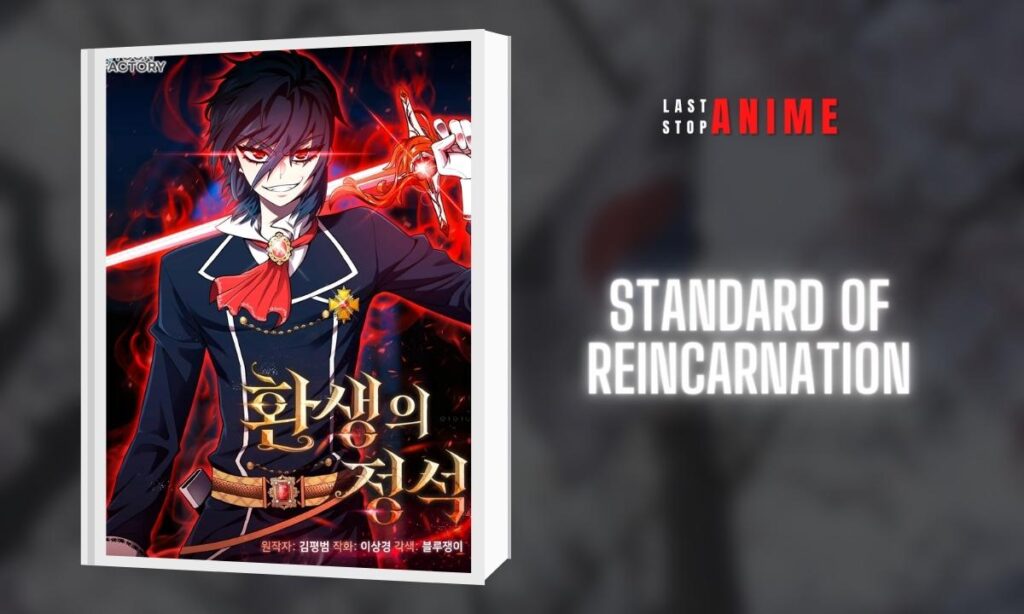 Samion martial family, but he was born with only one arm and faced ridicule and contempt from his family for his physical disability.
Despite this, he proved to be a talented warrior and surpassed even the direct line of the Samion family. However, his family ultimately betrayed him and met a tragic end.
But he was given a second chance at life when he was reincarnated with a new body and a right arm, as well as the memories of his past life and the guidance of the god Yulion.
With these advantages, he sets out on a new adventure and faces new challenges in his quest for greatness.
10. Player Who Can't Level Up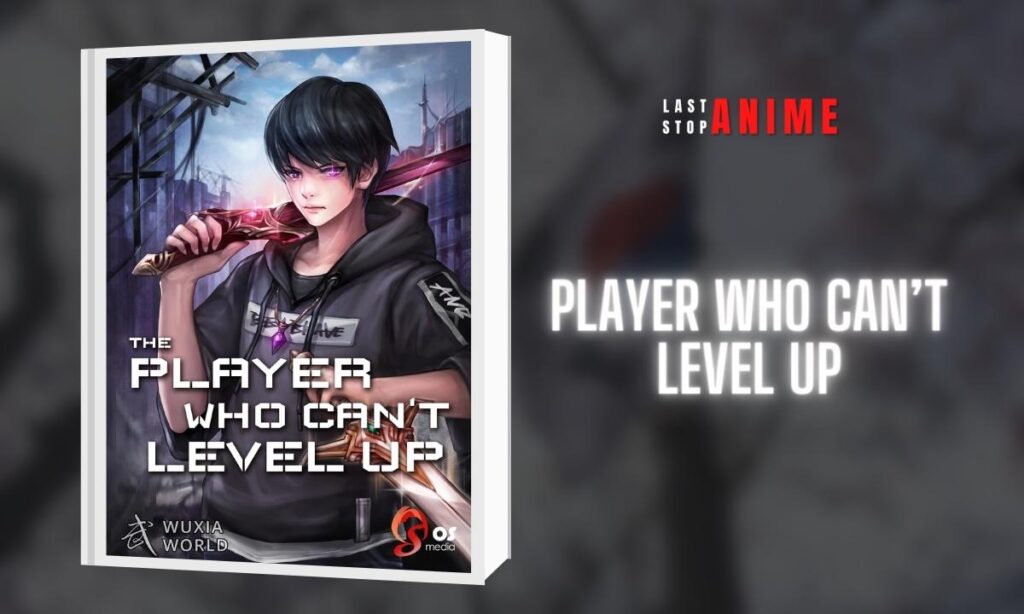 Kim Gigyu, a player of "the tower" game, was stuck at level 1 for five years despite killing a goblin daily.
However, he managed to pass the trial on the 5th floor, which was unexpected given his previous lack of progress.
If you are a fan of fantasy settings, cool characters, and a likeable protagonist, then Player Who Can't Level Up should be your top pick as an asura scans manhwa
09. My School Life Pretending To Be a Worthless Person
In a world where the human soul, Edeya, can be materialized and used as a powerful weapon, society is structured around combat power.
The main character, Park Jinsung, has a low-ranked soul and combat power, leading to years of mistreatment from his peers.
However, he eventually discovers that his Edeya is an S-rank "Absolute Killing Intent," causing him to struggle with his nature.
Despite this, Jinsung aims to prove that the worth of one's soul is not defined by its rank and strives to control his lethal instinct.
08. Return of the 8th Class Magician
Ian Paige, a powerful mage, has committed terrible acts under the orders of Emperor Ragnar, his once-close friend. However, Ragnar perceives Ian as a threat and tries to poison him.
Ian travels back 30 years to his youth using his time magic and joins an elite order of mages to hone his skills.
With the aim of seeking vengeance on the emperor who betrayed him, Ian hopes to regain his former glory as an 8th-class mage.
07. Heavenly Inquisition Sword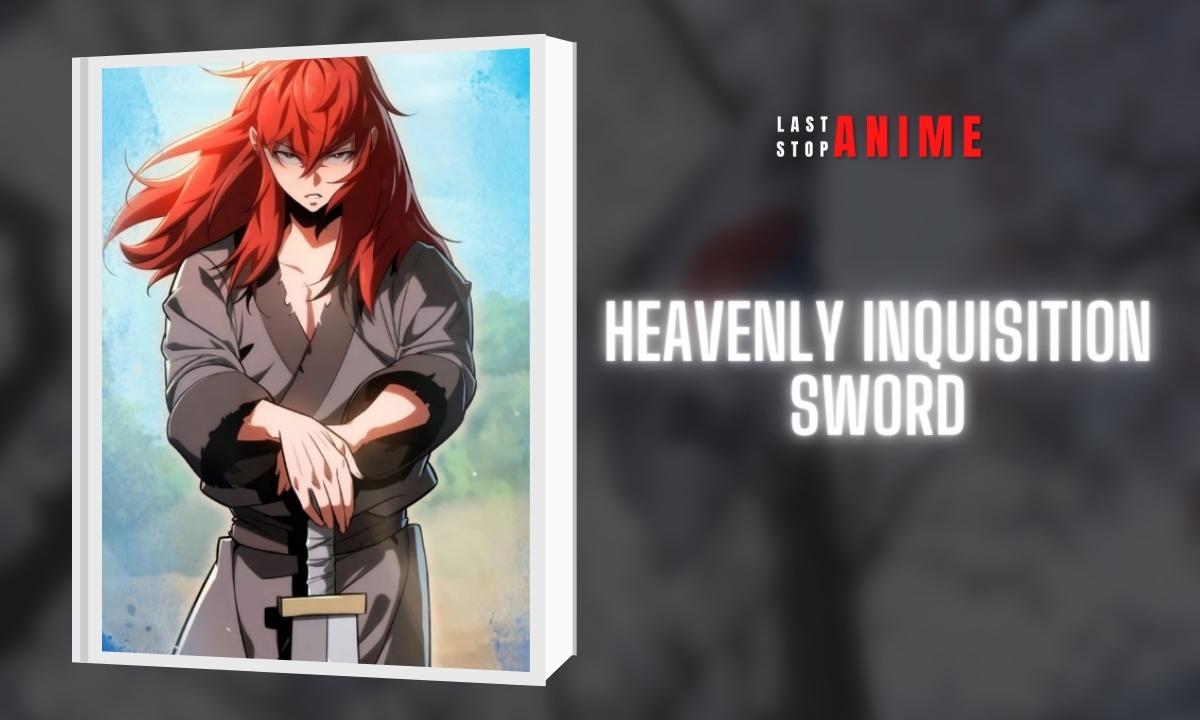 Yeon Jeokha was born into a family where he was the child of a second wife, which made him an outcast.
He suffered cruelly at the hands of his father's first wife and siblings, who bullied him relentlessly.
After his father passed away, they locked him up in a warehouse, where he remained for years until he escaped.
During his confinement, he discovered a remarkable talent for martial arts that surpassed anything he had ever known.
Ten years after his escape, he has become a master of an otherworldly sword technique known as the Heavenly Inquisition Sword.
Yeon Jeokha harbored deep resentment towards his family, particularly the Yeon clan, who inflicted much pain and suffering upon him. But he refused to be consumed by his anger and instead used it to fuel his quest for vengeance and justice.
The legend of Yeon Jeokha, the master of the Nine Heavens, begins now.
06. The Lord's Coins Aren't Decreasing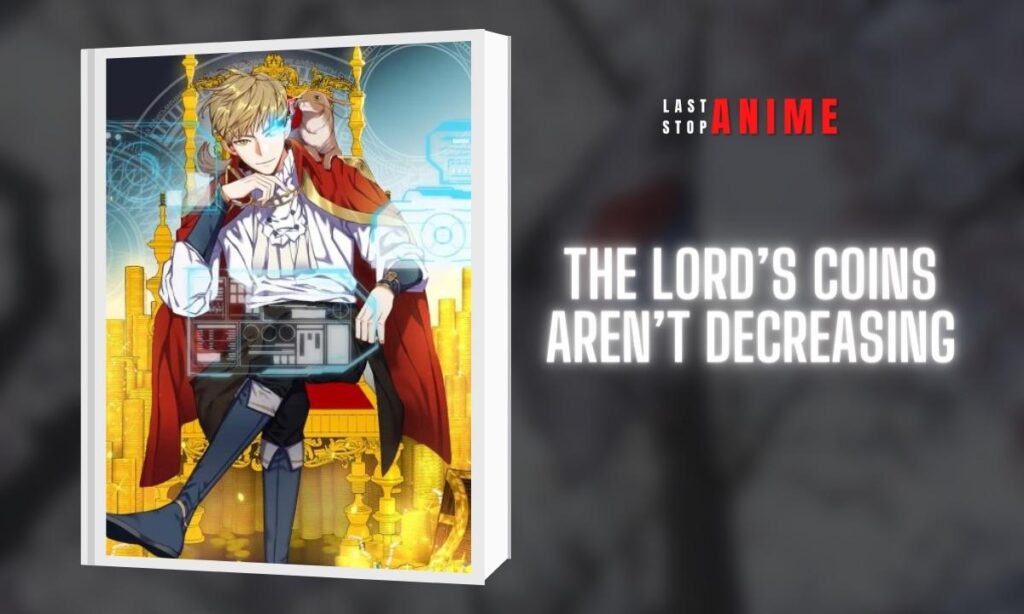 A new player has emerged in the Dimensional Trading Center and shaken things up.
Erun Steelguard, known as the bane of all traders, has returned despite his tragic demise after losing his entire fortune to dimensional trading.
It seems he's now living a second life, and his presence sends shockwaves through the market.
05. My Blasted Reincarnated Life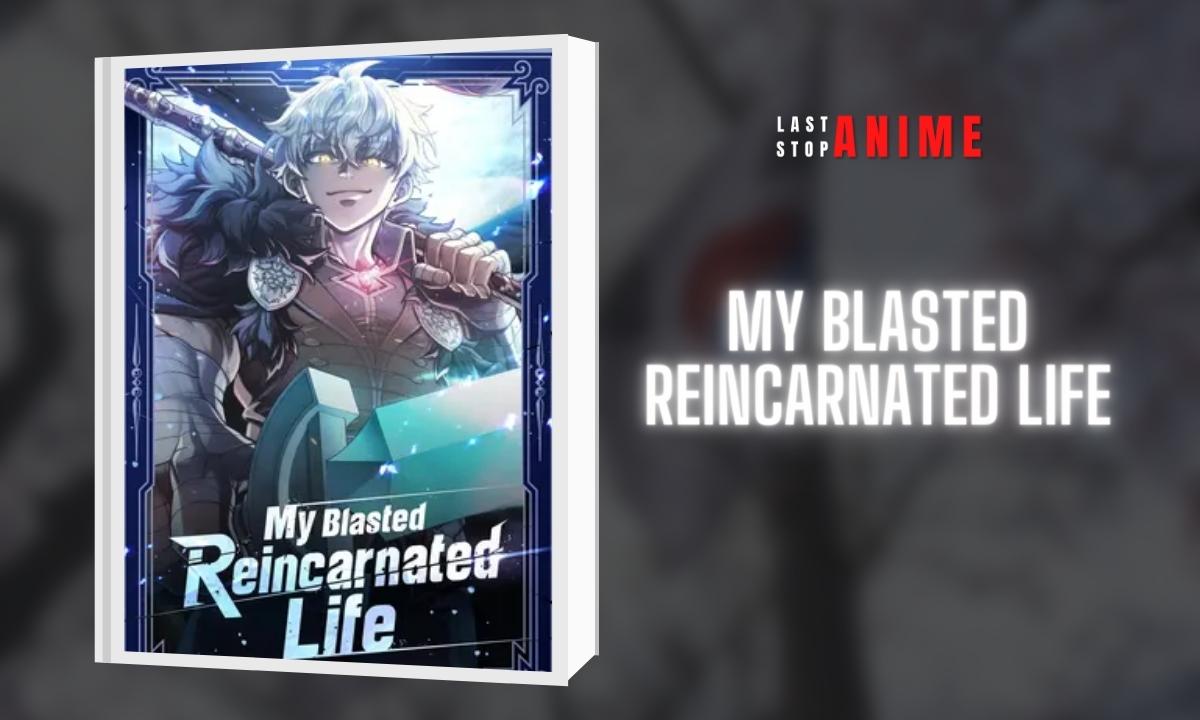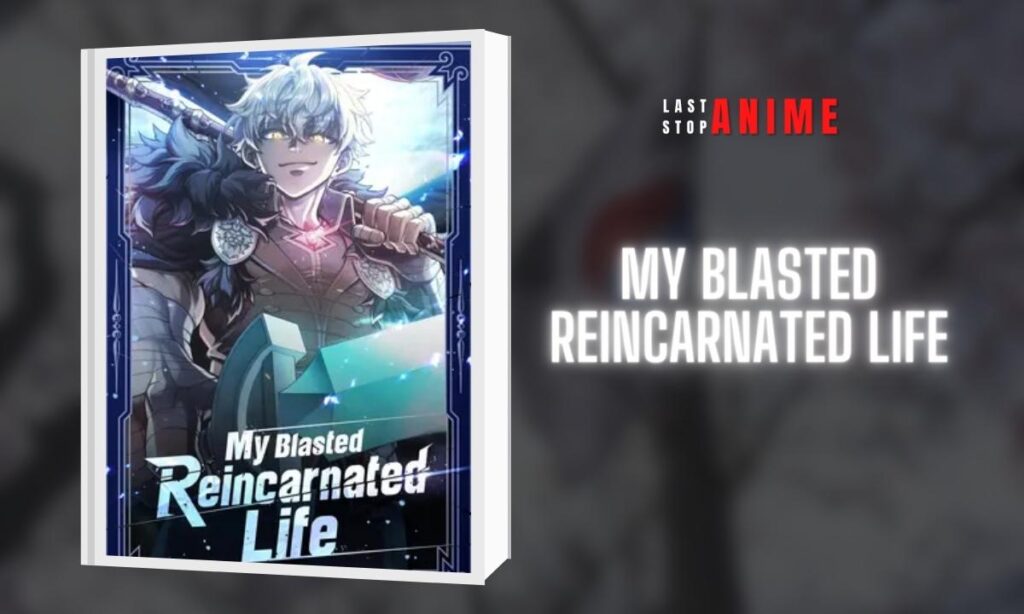 Hamel, a valiant warrior, embarked on a perilous mission to vanquish the dreaded Demons alongside his comrades.
Unfortunately, fate dealt him a cruel hand as he met his demise just before the decisive battle against the most powerful Demon Kings.
However, to his surprise, he was granted a second chance as he was reincarnated as a descendant of Vermouth, his revered companion and the greatest hero.
As he opens his eyes, Hamel finds himself in a world, unlike anything he has ever seen before. Humans and demons coexist in harmony, and he realizes he has been reincarnated into this new reality without knowing how or why.
Everything seems unfamiliar and suspicious, and Hamel – now going by the name Eugene Lionheart – must embark on a journey to understand this new world and his place in it.
Despite the challenges ahead, he remains determined to uncover the secrets that led to his reincarnation and make a life for himself in this unfamiliar environment.
The artwork is truly stunning, and while the story may follow some cliches, it is still a thoroughly enjoyable experience.
Additionally, the characters are incredibly cool and well-developed. If you're looking for a great read, this one should definitely be on your list!
04. Doctor's Rebirth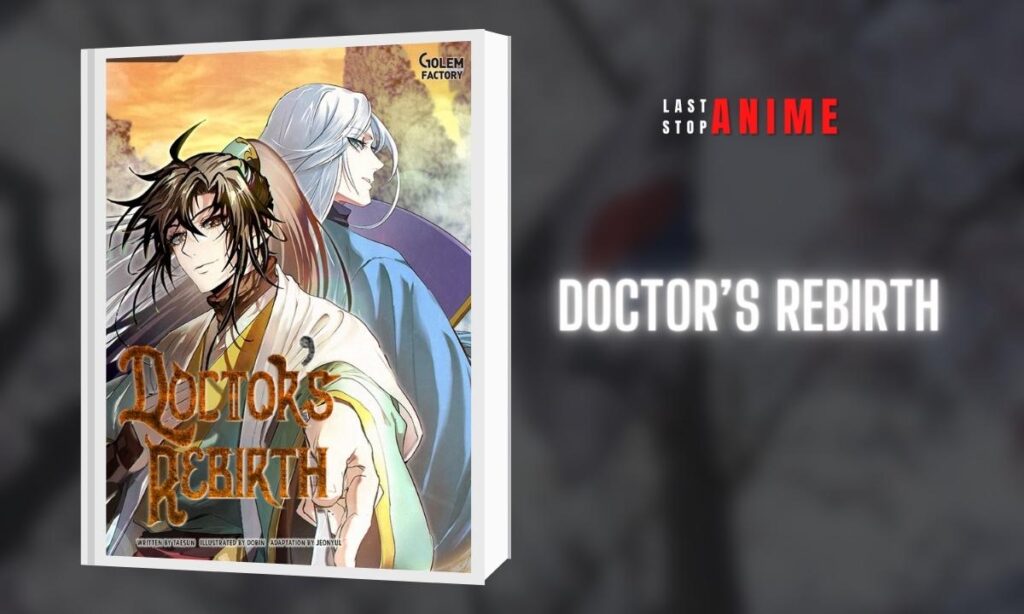 The story's protagonist was a medical volunteer abroad who was caught in a civil war and killed while trying to protect a patient. However, he wakes up as a child in a world similar to the Murim world depicted in a novel he enjoys reading.
Upon his arrival, he discovers a group of unconscious people. He uses his medical training to provide first aid in an attempt to save their lives. The world he finds himself in is the setting of the novel "The Supreme Demon King."
This is the tale of how the protagonist met the rescue team of the 'Three Great Doctors' and saved the life of Yeoharyun, who turned out to be the future Demon King.
As a result, the protagonist became sworn brothers with Yeoharyun and was taken in as a disciple by the knowledgeable Baekrineuison.
Through hard work and dedication, the protagonist became the greatest physician in Gangho.
If you're a fan of Murim manhwa but are interested in exploring something new, we highly recommend checking out Doctor's Rebirth.
This series offers a fresh perspective and a unique storyline that sets it apart from another manhwa in the genre. Give it a try and see for yourself!
03. Reincarnation of the Suicidal Battle God (Doom Breaker)
Zephyr is humanity's last hope after the defeat against the demons. The gods gave him a chance to time travel 10 years back, which he sees as an opportunity to take revenge.
He believes that even though the gods are unworthy, any opportunity is worth taking. Zephyr plans to kill the gods because he believes they want to die.
In the previous battle, the demons had taken everything from the humans while the gods remained indifferent. This time around, Zephyr vows to tear them apart and avenge humanity.
Although the premise may not be entirely original, it doesn't diminish the value of the manhwa as a whole. Its breathtaking artwork alone is reason enough to give it a chance, as it enhances the overall reading experience.
Even if the concept has been explored before, the stunning visuals make it a worthwhile read.
02. Return of the Blossoming Blade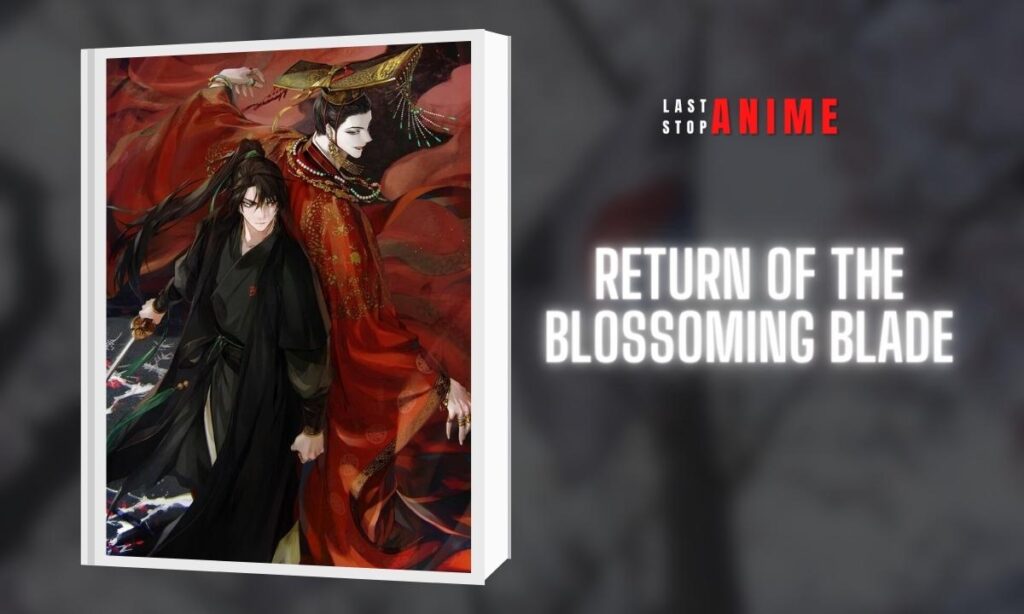 Chung Myung, the legendary 13th Disciple of the Mount Hua Sect and one of the three Great Swordsmen, known as the Plum Blossom Sword Saint, faced off against the infamous Chun Ma, a figure who brought chaos and destruction wherever he went.
In a climactic battle, Chung Myung emerged victorious. Still, at a great cost – he breathed his last breath atop the mountain that served as the headquarters of the Heavenly Demon Sect.
But then, something miraculous happened – after 100 years, Chung Myung was reborn, his soul finding a new vessel as a child.
However, as he began to explore this new world, he was shocked to discover that the Mount Hua Sect, the very institution he had devoted his life to, had fallen into disarray and was no longer the force it once was.
Determined to uncover the reasons behind the sect's demise and to restore its former glory, Chung Myung sets out on a quest to right the wrongs that have befallen his beloved sect.
He knows the road ahead will be long and arduous, but he is ready to face any challenge to bring honor back to the Mount Hua Sect.
While the premise may seem familiar – an overpowered character dying and being reincarnated as a child – the execution is top-notch.
01. Reformation Of The Dead Beat Noble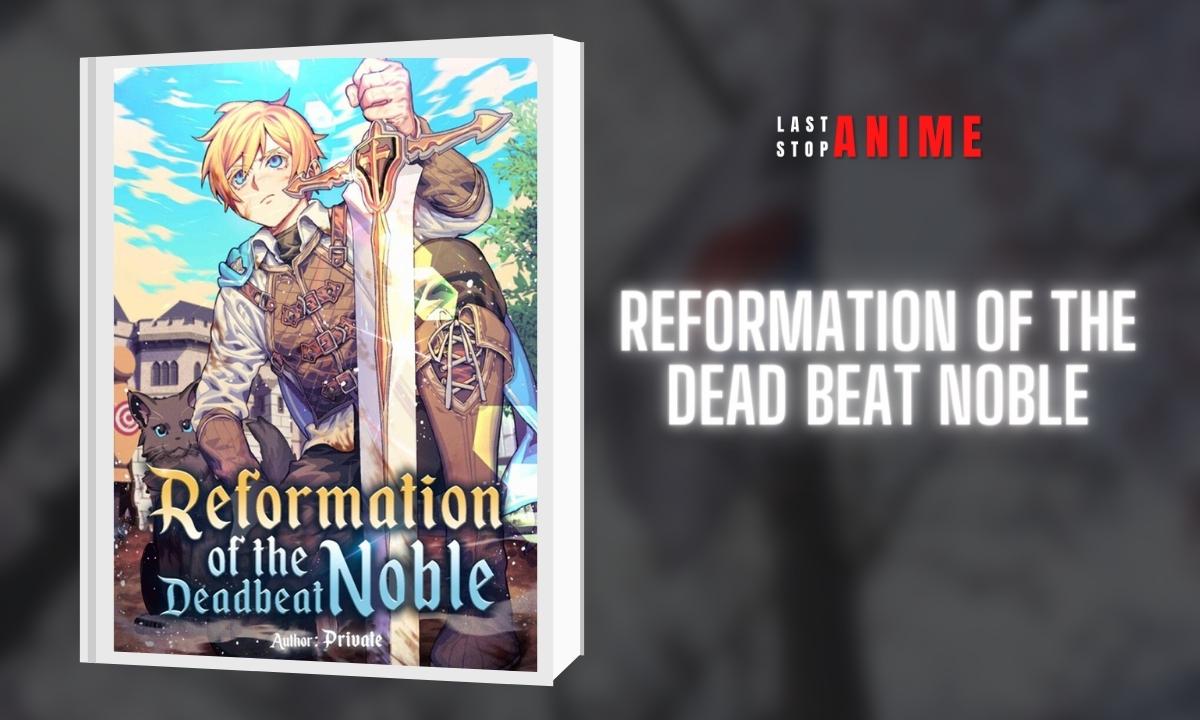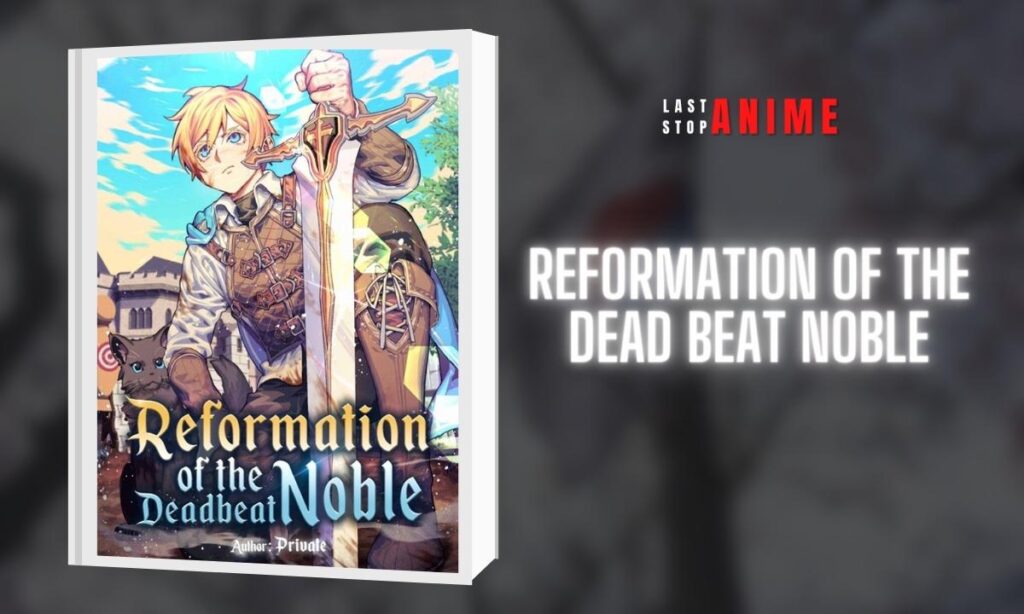 Airen Parreira is a young man who often seeks solace in sleep to evade reality. He has been ridiculed by others who consider him a "deadbeat." Still, he lacks the motivation to make any changes in his life.
However, one night, he experiences a vivid dream of being a swordsman.
In this dream, he witnesses a man who lacked natural talent but spent years tirelessly practicing his swordsmanship under any circumstance.
This dream ignites a spark within Airen, and he contemplates a different path for his life.
The narrative of this piece is incredibly compelling, featuring a protagonist who is both complex and captivating, supported by a cast of endearing secondary characters.
The art style employed is particularly noteworthy, adding depth and dimension to the overall aesthetic and that is why it is the best manhwa to read on asura scans