We are sure you already know how the K-wave is taking over the world. And by this, we mean the whole world. Just like Manga, the Koreans have Manhwa. As we are familiar with the Hentai concept, the Manhwa world, too, has adult manhwa/webtoons that feature some great storylines.
The internet has reached a point where you can get nearly everything in one place. You can get any manhwa you like by just typing a few words on the browser.
There are tons of Manhwa on the internet, but not everyone is worth your time. Well, you have reached the right place.
So to help you decide and save time, we are counting down our picks for the Best Adult Manhwa/Webtoons.
This list will include elements such as relationships with NTR, vanilla, and sometimes stories revolving around the school theme.
Without wasting any time, let's get on with the list.
13. A Pervert's Daily Life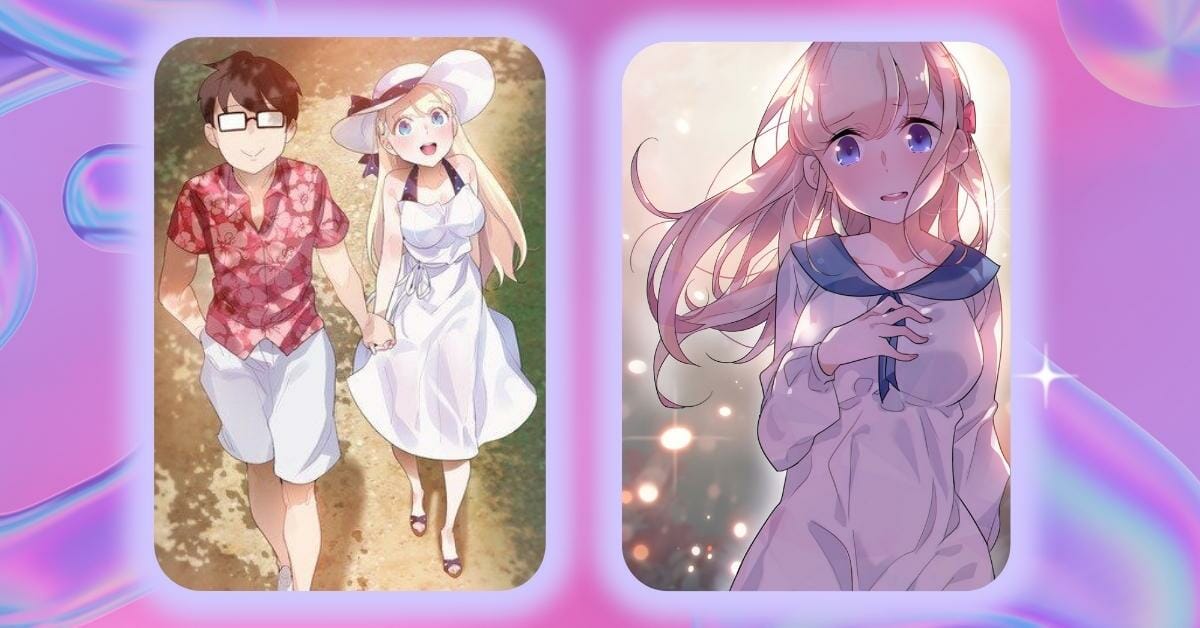 Author: Alice
Genres: Comedy, Drama, Ecchi, Romance
Status: Ongoing
Number of Chapters: 186
Seyoung shows up at her company dorm, eager to share her dorm with roomies.
However, as she walks in, she notices Jinwoo jerking off carelessly. Jinwoo is embarrassed and can't face her, but it appears Seyoung has a few dirty little secrets of her own.
The cute adult manhwa A Pervert's Daily Life is about a perverted couple.
The plot isn't particularly entertaining, but the protagonists exist for this sole reason.
This is the one to read if you're searching for a vanilla manhwa with incredibly cute lead characters and some soft sex action.
In addition to having a recurring artistic motif, this manhwa offers a fairly lighthearted and straightforward plot.
There is no complexity, so if you like to read brief things and to the point, this is it!
Additionally, the characters are highly approachable, engaging, and fascinating to follow. If you enjoy getting captivated, we advise you to read this manhwa immediately.
12. An Innocent Sin
Author: Oh Gye
Genres: Adult, Ecchi, Mature, Romance , Seinene
Status: Ongoing
Number of Chapters: 156
Nayeon began to amuse herself by trying to convince people she was alone on the train.
While daydreaming about her fantasies, she feels the urge to have some fun while pleasuring herself.
In contrast, a handsome man observes her and approaches her to give her his contact information. She accepted the card when she saw him, and from here on, you will soon witness this couple's sexual relationship.
An Innocent Sin is a fantastic adult manhwa with excellent artwork and memorable characters.
Although there is a lot of drama, we get to see a great deal of sexual activity, and the main couple is too cute together.
This manhwa truly gets it on, with plenty of sex scenes and Nayeon's quest for a partner who can satisfy her yearning.
You'll appreciate what you see because it also captures the reader within moments of the plot progressing.
If you want to see something spicy, we suggest this to you because the artwork is stunning and consistent.
11. Lilith (Sirius)
Author: Art-Chesire & Writer-SIRIUS
Genres: Adult, Drama, Yuri, Smut, BDSM, Romance
Status: Complete
Number of Chapters: 24 + 1 Sequel ; Lilith 2: 71 Chapters (Complete)
Of all the Manhwas on this list, Lilith is the only exception. Lilith is Girls Love Manhwa. The series' scenes are breathtaking, and the manhwa's story is quite captivating.
Jahee is an answerable and hardworking schoolteacher. However, when she enters her room, she enjoys being whipped by her childhood friend Huilin.
Huiin, a friend from their past, is the one wielding the whip, and she and Jahee are having a great time.
Another character, Sulhwa, begins taking classes at the school, encouraging Jaehee to examine her emotions.
Lilith is an excellent Yuri Manhwa, albeit not the best.
The main reason it is included on the list is that the scenarios and girl-on-girl actions throughout this adult manhwa are stunning.
The way Lilith explores the relationship Jahee shares with them is interesting too.
For those who want to swing on both sides and like an engaging plot, we highly recommend this manhwa.
The feelings are strongly conveyed, and the characters are intriguing. If you want something easy-going yet exciting, try this!
10. Household Affairs
Author: ButcherBOY
Genres: Action, Drama, Ecchi, Mature, Romance, Seinen, Webtoons, Manhwa
Status: Complete
Number of Chapters: 74 Chapters + 3 Extra + 8 Side Stories
Si-Yeon is a sweet wife who adores her husband, yet she rarely receives quite enough sex from him.
When she could no longer hold back her desires, one day, she tried to seduce a delivery person and slept with him every day.
However, she is unaware that her husband is a hitman, and what will happen to them when he finds out about their affair?
Household Affairs is a standard cheating manhwa in which the wife goes with multiple men and has a relationship for sexual enjoyment.
If you're okay with NTR and don't mind a strange end other than lots of sex and artwork, this is a great manhwa to read.
This list is a little unique compared to the other stories on this list. There is a twist in the plot, though, so we believe this one is unique.
The man who is married to this woman is a top-tier killer. He's the best at his work.
The plot is fast-paced and laid-back, creating a sense of anticipation that you will like. The plot is emotionally charged, so if you're looking for something intense, this is it!
Since Lehzin is the publisher, the storyline also features excellent characters and stunning artwork.
09. He Does a Body Good / Sweet Guy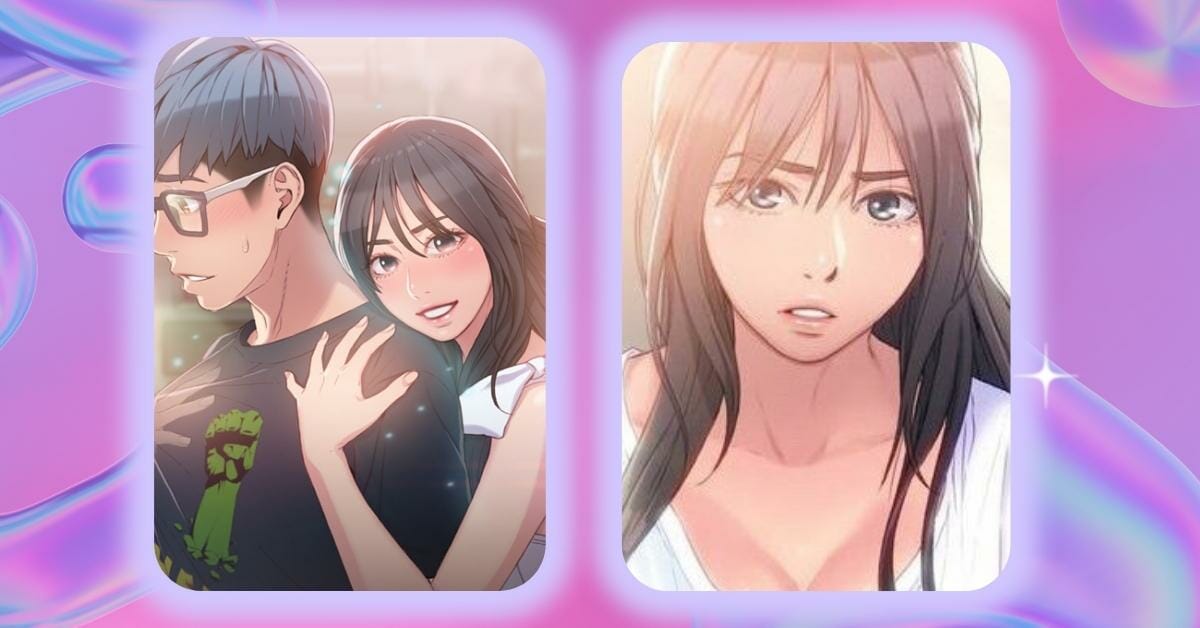 Author: Park Hyeong-Jun , Lee Won-Sik
Genres: Adult, Comedy, Harem, Mature, Romance, Supernatural, Webtoons, Manhwa
Status: Complete
Number of Chapters: 102
Hosang has never been particularly liked by the ladies and thought they were out of his league.
After being electrocuted by an electric mat, he awakens a power that changes the course of events.
Hosang is prepared to explore the world of attractive women with no restrictions now that he has gained a newfound ability.
It is one of the most sexual manhwas you'll read, also going by the name "Sweet Guy."
For the female lead, we have a gorgeous girl. Another plus is the outstanding artwork. The plot is humorous and engaging.
If you have ever had a chance to read a story full of sexual activity, then this should be at the top of your list.
08. H-Mate
Author: Turtle Feet
Genres: Adult, Drama, Harem, Mature, Romance, Seinen, Webtoons, Manhwa
Status: Complete
Number of Chapters: 102
After more than 15 years of their friendship, Tae and Miro unexpectedly had sex one night.
They seek out various partnerships as circumstances become complex. Do they make good friends who can only be together? Do you think they'll continue to advance their relationship?
With intriguing sexual scenarios added, H-mate is just your typical drama between couples.
Although there is some NTR, you'll appreciate it more than you originally anticipated because it has a joyful end. One of the best adult manhwa you'll ever come across.
H-Mate showcases the concept of "friends with benefits". As the chapters unfold, the protagonists express a range of emotions and eventually engage in sexual activity.
The story illustrates the formation of a friendship through a diverse range of situations that are soft, nice, cruel, and so forth.
In a highly realistic setting, this manhwa offers a really powerful plot.
The character development and the storylines are highly genuine, making this a good read.
They are quite realistic, and the storyline is also immensely entertaining because it tends to take all readers on an emotional journey.
07. Wet Women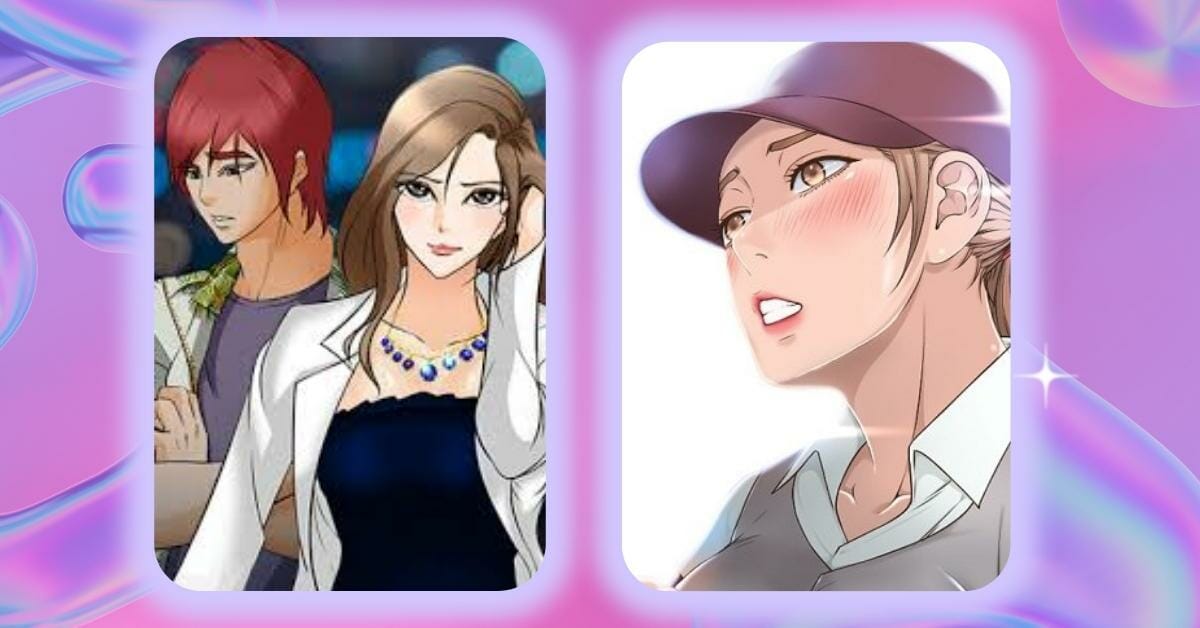 Author: Sperm King
Genres: Adult, Drama, Harem, Romance, Seinen
Status: Complete
Number of Chapters: 84
Hye Juri is a lusty woman who constantly seeks sex. Her inability to meet the ideal man to please her prevents her from being able to fully appreciating it.
She decides to become a delivery girl to finally find the man she has been searching for for so long.
Wet Women is an excellent adult manhwa and has a sexy female lead. You get sexual encounters that are very sensual and made as thrilling as possible.
It might easily seduce you with its strong art and beautiful women.
Wet Women starts somewhat slowly, but you'll undoubtedly see paradise after you get over the first 10 chapters. The making-out scenes are some of the most romantic to watch, and the artwork is amazing.
This adult manhwa is undoubtedly for all of the ladies who are looking for something unique and special. It can also be quite helpful to individuals looking for the right man.
The story is a slow burn, but we guarantee you that after a few chapters, it will be hard for you to stop reading this.
06. Perfect Half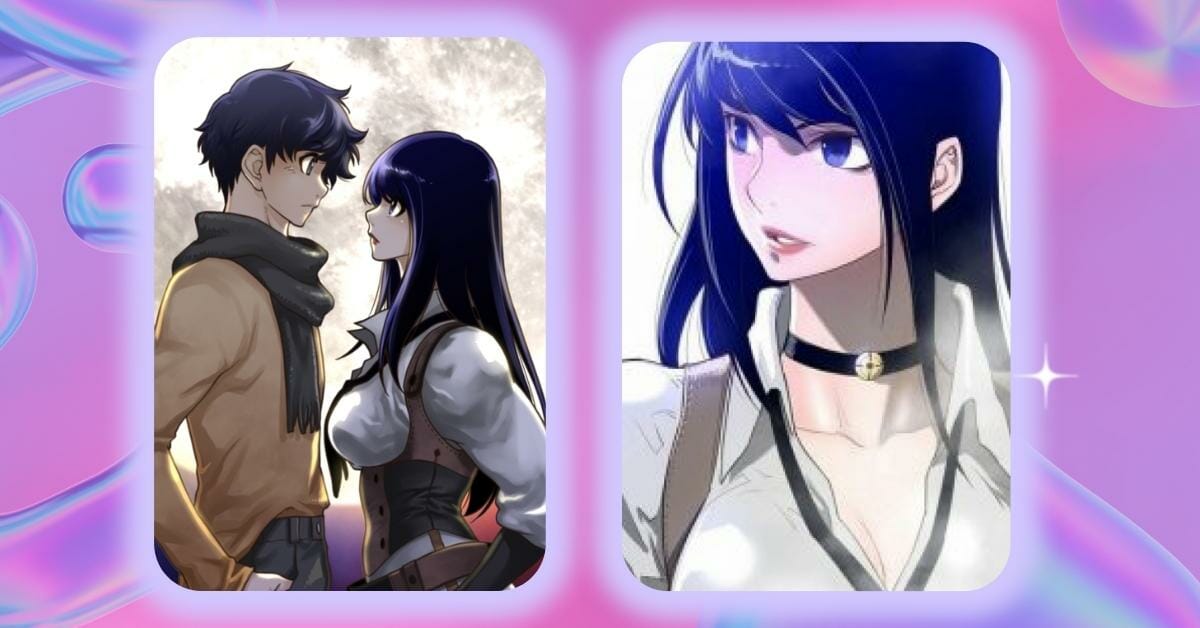 Author: Luv P
Genres:  Drama, Fantasy, Harem, Manhwa, Seinen, Webtoons
Status: Ongoing
Number of Chapters: 148 ( Currently at hiatus)
The plot in this adult manhwa is set in a mythical universe where men are wolves and women are foxes. In "Perfect Half," male and female wolves and foxes compete for dominance.
It's not your typical war; instead, sexual encounters are used to settle disputes.
Moreover, by doing this, the characters defend their freedom. Who will prevail in this never-ending conflict?
When you enter Perfect Half, you might be hoping for those seamless Smut, but you'll continue to stay for the captivating narrative and stunning visuals.
Thanks to its hilarious scenarios and fantastic characters, it captures your attention and keeps you interested the entire time you read.
Perfect Half can get you going if you enjoy reading fantasy and fiction.
The adult manhwa includes beautiful character designs and brilliant colors, which create an appealing aesthetic value.
Perfect Half will captivate you because it taps into the wildest aspects of human fantasies. Additionally, Perfect Half features a big cast of fascinating characters.
You won't be able to look away from this once you start. You might want to add Perfect Half to your list of webtoons you'll read.
05. Brawling Go!
Author: Worin
Genres: Comedy, Drama, Harem, Mature, Romance, Seinen, Supernatural, Webtoons
Status: Complete
Number of Chapters: 153
Jaejin's life is a living nightmare because he was born with no sexual ability. But thanks to a chance encounter, he experiences a dramatic turnaround and comes into his own.
He receives a snake bite one day while he is out with a friend. His friend approaches the situation in unusual ways to help him. Every blessing has a curse.
Well, Jaejin's curse is rather different. He will experience a serious issue because of this blessing.
Once he gets an erection, his male genitalia will not be able to return to their normal size unless he has had an intimate experience.
As funny as this sounds, the story is very enticing for young readers and has a light-hearted nature attached to it.
Even though this adult manhwa is humorous, the male and female protagonists manage to have some steamy encounters.
Even though this popular adult manhwa features the stereotypical loser-to-winner troupe, the situations the main character gets into are pretty hilarious.
Especially when he gets hard and can't do anything about it, you'll find it among the best adult manwha you've ever read, with lovely illustrations and great characters.
We want to suggest this manhwa to everyone who enjoys humor in their sexual desires because it's sure to make you smile. The plot is intriguing, and it will lift your spirits straight away!
04. Lady Garden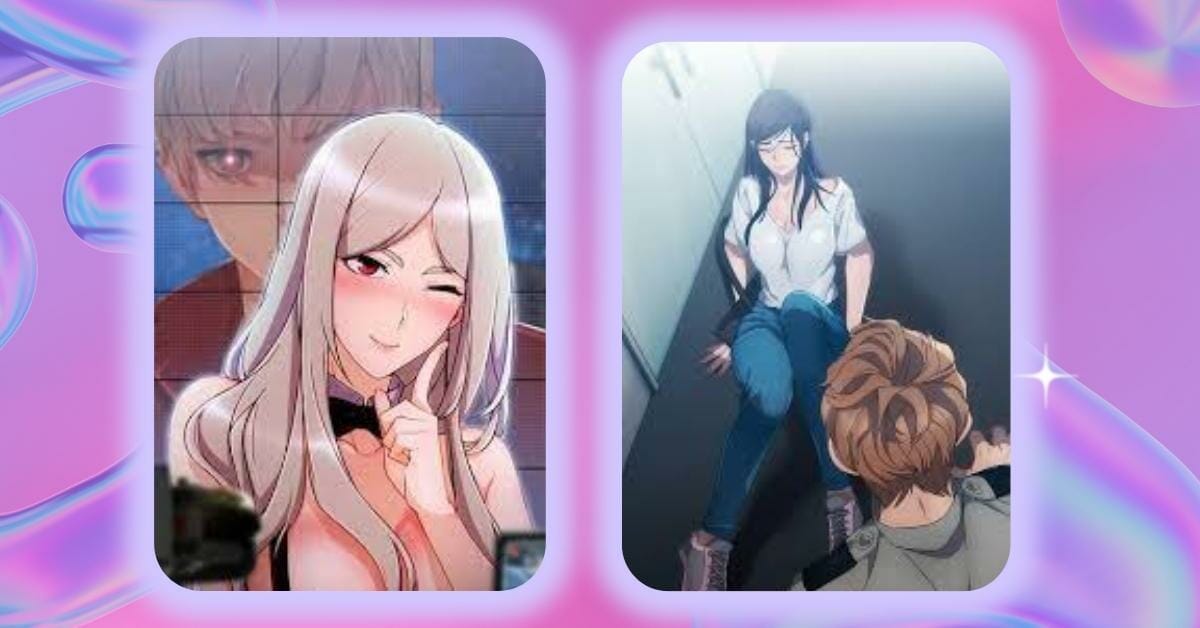 Author: Studio Jilpung
Genres: Adult, Drama, Harem, Seinen, Webtoons
Status: Complete
Number of Chapters: Prologue + 43 Chapters + Epilogue
Season 1: 24 Chapters + Prologue
Season 2: 19 Chapters + Epilogue
After being barred from UFC competitions, Kang Doo was forced to work as a security guard at an opulent home full of stunning women.
Despite being a lady's paradise, they are unsafe and frequently get into trouble.
Kang Doo is courageous enough to protect the girls from all the risks in his capacity as a security guard.
He is fortunate that the attractive women at the Lady Garden are always willing to provide him with enjoyable pleasures.
Many males worldwide consider Kang Doo's job to be the life of their dreams. Imagine having access to beautiful goddesses who are willing to have sex with you each day where you live.
The artwork and sexual experiences are worth reading, even though the plot isn't all that compelling.
We recommend this story if you're looking for a quick read that isn't too dramatic! Readers who like to spend a moment in a mansion full of attractive ladies can read Lady Garden.
03. Lust Awakening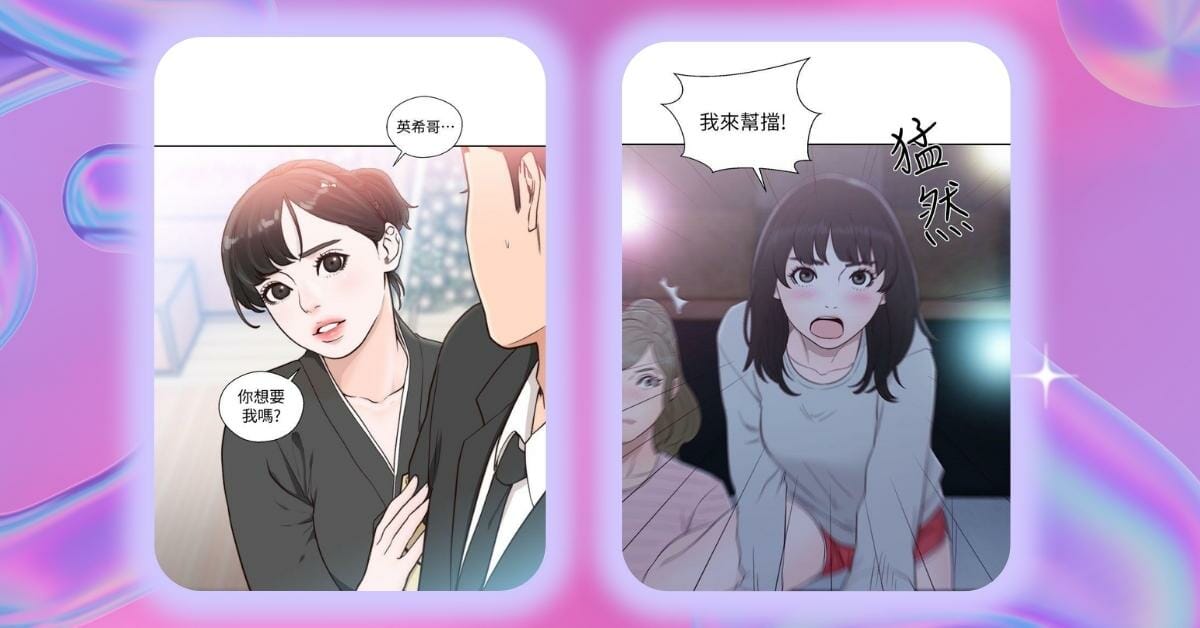 Author: Heung-Keon Kim
Genres: Comedy, Drama, Harem, Mature, Romance, Seinen
Status: Complete
Number of Chapters: 103
A young man named Emma travels to the city in search of employment.
It turns out that the owner, who dislikes men, recruited Emma because of the sound of his name, which obviously sounds feminine.
The owner hires him with the stipulation that he never pursues one of her treasured daughters. The three daughters are attractive and have spent their lives without a man's touch.
Can they control their sexual inclinations after having interacted with a man? It's possible that this adult manhwa won't provide a top-notch plot from start to finish.
The sexual exchanges between the characters do improve throughout the course of the story, though, and the artwork is respectable enough to make you want to release some of that aroused energy.
It is a wonderfully pleasant adult manhwa that immerses readers in the Young Hue universe.
As the chapters progress, the relationship between the two young ladies and Emma gets more entangled.
If you're looking to explore and divulge your sexual dreams, this is one webtoon that should be your top choice!
02. Drug Candy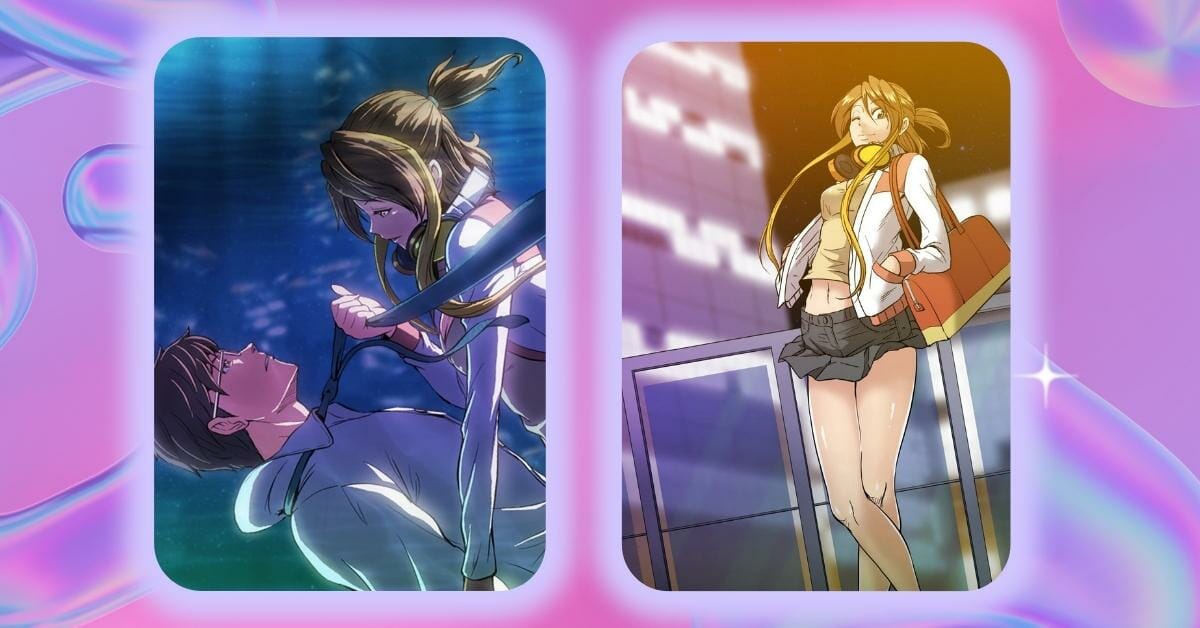 Author: Lee Hyunmin
Genres: Drama, Mature, NTR, Romance, Seinen
Status: Complete
Number of Chapters: 45
Seunggu's life has become difficult, with his job being demoted and his marriage having issues. He meets Yura, a stunning girl, just as his life is falling apart.
She has a flirtatious personality that draws him in, teasing him to make him feel turned on.
Will it help him in the long term, even though his private life has improved greatly due to his secret romance with her? Is it going to be the reason for his dead end?
Durg Candy is the type of adult manhwa that strongly impacts the reader's mind for a long time. Every chapter features uncensored intimacy and stunning artwork.
However, the plot and how it depicts life are the most compelling aspects.
This adult manhwa has a strong story, but unlike most manhwa, this one doesn't heavily emphasize the sexual relationship the two of them share.
Instead, it shows you what happens to one's life when they are unable to stand up for themselves and when one chooses the wrong path to take.
In contrast to many other stories, Drug Candy Manhwa has the power to bring out every character. Even the supporting cast members receive considerable attention.
At certain points in the story, there is great character development, and the artwork is just the cherry on top.
Many readers will relate to Drug Candy's story since it is realistic. Overall, it's a really enjoyable story that will pique your interest in reading!
For people who are just starting to read adult manwha, Drug Candy is a fantastic one to get started with!
01. Secret Class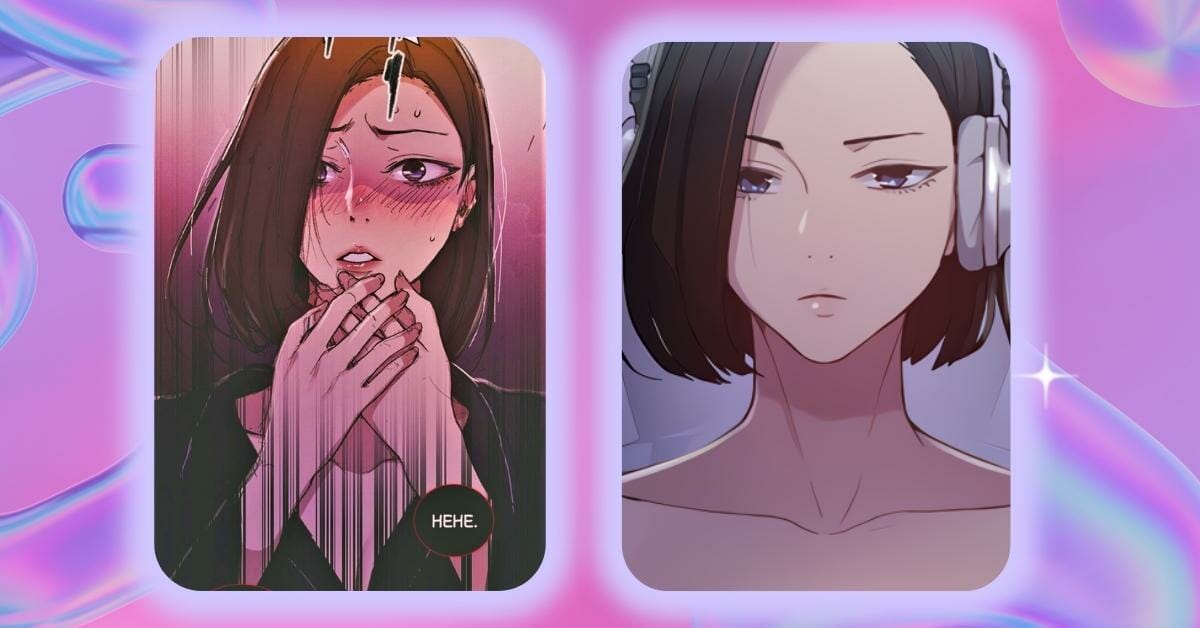 Author: Wang Kang Cheol
Genres:  Drama, Mature, Romance, Seinen
Status: Ongoing
Number of Chapters: 148 (At the moment)
He was raised by the family of his father's friend after his parents went away. After a few years, Daeho has entered his teenage years, yet he is unaware of pleasures like masturbation.
His busy aunt June agrees to help Daeho after learning of his insecurity.
But soon after learning more about sex, Daeho starts sedating everyone in the home, including his attractive sisters and mother.
There's a good reason why Secret Class is one of the most well-liked adult manhwas. Even if there is a lot of NTR stuff going on, it is just plain vanilla.
The artwork is a visual treat, and the sexual experiences involving Aunt June and Daeho are top-tier, making Secret Class one of the steamy uncensored manhwa as well.
The characters in Secret Class are decent and very human, even though they are not flawless.
Not only this, but Secret Class also demonstrates how Dae Ho begins to uncover his suppressed and hidden side, which is excellent for readers of manhwa who want to learn more about themselves.
Secret Class is fun, with a clichéd plot and no forceful aspects. Secret Class is one of the most popular webtoons that you'll find online.
Some Other Adult Manhwa/Adult Webtoons You Will Enjoy:
Redemption Camp
Club Sodom
Wife Training
Secret X Folder
Queen Bee