If you are familiar with anime, it is most likely that you already know about manga, that is, Japanese comics. The acquaintance with manga comes with the fact that most anime are adaptations of said manga. Now, in case you are already into anime and manga, you might have heard of manhwa and manhua.
These two terms remain a common point of confusion among many people due to their similar pronunciations.
So, what are manhwa, and manhua? To put it simply, these are other forms of East Asian comics and graphic novels, aside from manga.
Interestingly, the words manga, manhwa, and manhua share a common root and thus hold the same meaning. The English translation suggests something along the lines of "whimsical pictures" or "impromptu sketches."
Now, we all know that there are several movies, TV shows, animated shows, etc., based on western comics (Marvel and DC). Likewise, manga, manhwa, and manhua are the primary source material for anime, movies, and TV series in Asia.
Despite their likenesses in many aspects, there are major differences between manga, manhwa, and manhua.
For starters, manga refers to comics from Japan, manhwa from South Korea, and manhua from China, Taiwan, and Hong Kong.
Today, we will look at the similarities and mainly the differences between manga vs manhwa vs manhua. So, let's get straight into it!
Difference Between Manga, Manhwa and Manhua
1. Manga
Manga refers to comics and graphic novels originating in Japan. A mangaka is someone who writes Japanese comics and graphic novels.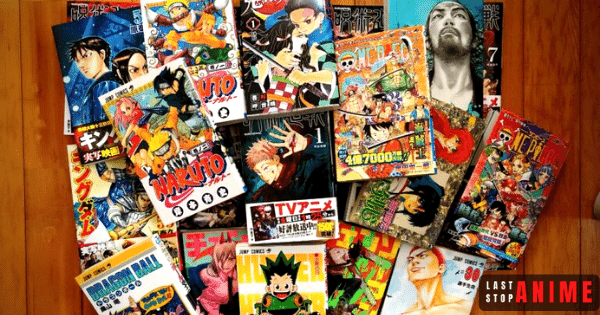 While western comics are deemed classic and have a massive international fanbase, they are limited to superhero stories.
On the other hand, the world of manga harbors a plethora of genres, plots, and themes. Consequently, it dominates the world market and stands atop global popularity.
The fundamental rules and practices followed in constructing a manga date back to 12th-century Japan. However, the creations we define as manga only began surfacing during the late 18th to early 19th century.
Post World War II, Japan saw a major boom in manga with the emergence of mangaka, like Osamu Tezuka, the author of Astro Boy.
The manga industry continued to grow till it eventually entered the western market in the 1950s-60s. Yet, it was not until the late 1990s that the popularity of manga rocketed due to shows like Dragon Ball Z and Sailor Moon.
Since then, manga has expanded ceaselessly into different parts of the world to become the massive force that we see today.
Manga characters usually have large eyes and spiky hairstyles, though the stylizations vary from manga to manga.
The art styles in manga have evolved dramatically over the years. They are more refined and stylized but less realistic than manhwa and manhua. We can notice the same in light novels and visual novels in Japan.
Manga in Japan is traditionally published in weekly magazines, such as the Weekly Shounen Jump and the Weekly Shounen Magazine, in the Japanese language.
The weekly published chapters are later compiled in volumes (tankoubon) and sold separately. Although less common, there are bi-weekly and monthly magazines as well.
Outside Japan, printed manga is available either in English or other languages.
On account of the reign of the internet and mass-digitalization, Japanese manga is nowadays also released as digital comics on platforms such as Manga Plus by Shueisha, Viz, Crunchyroll, etc.
Regardless, printed manga is still more popular in Japan and western countries.
Reading Experience in Manga
The direction of reading manga is from right to left and top to bottom. Manga has horizontal panels better suited for print or desktop/laptop. In digital publications, manga is available in a scrollable format.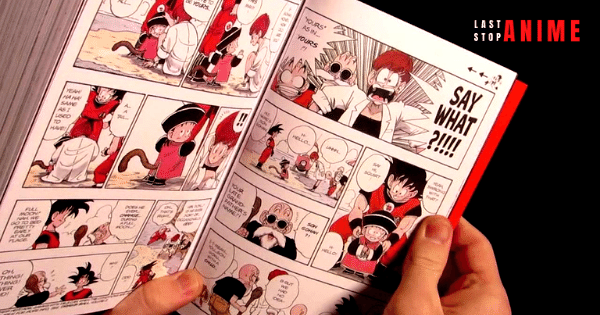 Printed or digital, Japanese comics are always published in black and white. The only exceptions are colored volume cover pages or special issues.
This format is ideal for the existing model of manga publication to downsize cost and time for print.
Manga is far more diverse and extended in terms of genres than other forms of comics. While the manga has as many genres as any other media, it is standard to classify the genres according to the targeted demographics.
The Shounen genre tells stories typically aimed at a young male audience, wherein the protagonist is also a young boy. Shounen genre boasts the most popular mangas worldwide, namely, Naruto, One Piece, Attack on Titan, Dragon Ball series, etc.
Similarly, Seinen manga is aimed at an adult male audience and has more mature and darker themes.
Shoujo manga caters to a young female audience, wherein the main character is a girl or a young woman. The story generally follows the journey of the maturation of characters, with heavy drama and emotions.
Likewise, the Josei genre is aimed at an adult female audience and has more mature themes and complex characters.
Even though these mangas seem age group-specific, the fanbases are remarkably diverse and attract viewers from varied age groups.
Manga Recommendations:
Naruto (Shounen, Action, Adventure, Fantasy)
One Piece (Shounen, Action, Comedy, Adventure)
Monster (Seinen, Psychological thriller)
Tokyo Ghoul (Seinen, dark fantasy, thriller, action)
Oyasumi Punpun (Seinen, Drama, Slice of Life, Psychological)
Over the years, the manga industry has firmly laid its roots in the international market and evolved rapidly, accounting for its leading popularity over manhua and manhwa.
The dawn of the era of digital comics poses a new challenge for the manga industry and a probable shift in the business model. However, the manga train is catching up to the pace, showing no signs of slowing down.
2. Manhwa
Manhwa refers to all comics and graphic novels hailing from Korea. A person who writes manhwa is known as a Manhwaga.
As manhwa from North Korea is inaccessible to the English-speaking public, for international fans, the word "manhwa" is synonymous with comics from South Korea.
South Korean comics are the common source material for K-dramas. A few of them, namely, Noblesse, Tower of God, and The God of High School, have also been adapted into anime series.
What is Webtoon?   In simple terms, any digital comic published online is called a webtoon.
Many people use the terms "manhwa" and "webtoon" interchangeably, which is not a very big deal. But it is important to note that while most manhwa is webtoons, not all webtoons are manhwa.
Manhwa refers specifically to Korean comics, while webtoons also include other East Asian comics, such as manhua.
Manhwa originated from the cultural influence of the Japanese occupation of Korea. Manhwa Haengjin was one of the first manhwa magazines to publish comics in 1945.
However, the government shut it down in no time. Even after the end of the Japanese occupation of Korea, restriction of expression through comics persisted, and censorship laws remained as tight as ever.
Only in the 2010s, after the introduction of online digital comic platforms, did manhwa pick up steam internationally.
The loosening of censorship restraints and the easy access to manhwa in and out of South Korea contributed to its rapid uprise.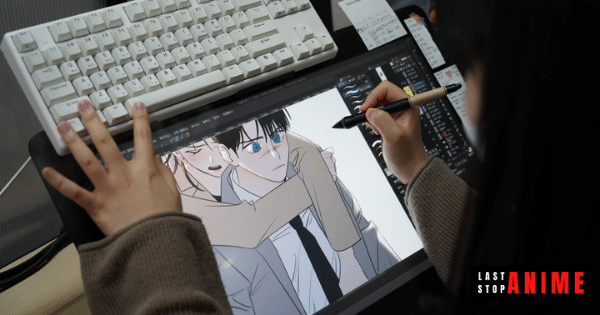 The art in manhwa greatly varies from manga and a tad bit from manhua. Manhwa contains more realistic drawings of characters and their facial expressions.
Oddly, not all manhwa seem to follow this trend; those in the action genre seem to have art comparable to manga.
It is noticeable in popular series such as Solo Leveling, Tower of God, and The God of High School.
One major difference between manga and manhwa is that, currently, most manhwa is published online in a single-issue format and uploaded weekly (for some, it depends on the author) on webtoon platforms.
Both manhwa and manhua were quick to embrace the incoming wave of digitalization. The online platform, Webtoon, was introduced first in 2003 by Daum as Daum Webtoon and later in 2004 by Naver as Naver Webtoon.
Lastly, in 2014, Naver launched the LINE webtoon globally, which made available official translations of digital manhwa in English.
This event marked a turning point for the manhwa industry as it brought a surge in the readership numbers.
Readers have free access to the manhwa on Webtoon. Moreover, it allows creators to create and upload their comics on the platform.
While services like TappyToon and Spottoon also provide official English translations, other services like Lezhin and Tapas self-translate their works. These platforms are partially-free to the audience.
Reading Experience in Manhwa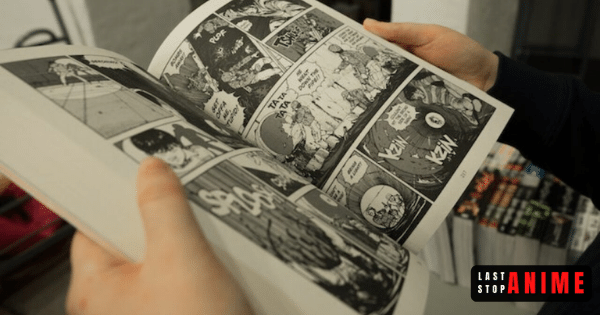 There is another significant difference between manga and manhwa. Manhwa, similar to western comics, is published in full color.
But even though full-color manhwa is the norm in digital form, in print, it is published in black and white, just like manga. Manhwa is read horizontally, from left to right, like any Western book.
Digital counterparts have long, vertical panels optimized for your smartphone, tablet, etc., for an easy reading experience.
Unlike manga, wherein sounds and movements are indicated using onomatopoeia, newer digital manhwa and manhua have embedded music and sounds to enhance the reading experience.
While there are a few usual tropes in manhwa, the most popular manhwa fall under the action genre (Solo Leveling, Tower of God, UnOrdinary, The God of High School). Like shoujo in Japanese manga, stories with romance, drama, and heavy emotions are among the most explored in South Korean comics.
These manhwas profoundly reflect the Korean beauty culture, whether through their art style or story. For example, True Beauty, the insanely popular manhwa that received a K-drama adaptation, socially criticizes society's obsession with exterior beauty that breeds insecurities among young girls.
Another genre that has been making a lot of noise in the manhwa world is boys' love or BL. This genre is well-explored in manga, manhua, and manhwa.
It has drawn in lots of female audiences, particularly adult female readers. Some prominent names in BL are Cherry Blossoms After Winter, Semantic error, Love or Hate, etc.
Indeed manhwa has yet to explore other tropes, but it is also apparent that more recent manhwa has been traversing unexplored territories of narratives and plot lines.
Manhwa Recommendations:
Solo Leveling (Action, Fantasy, Adventure)
Bastard (Thriller, Horror, Mystery, Romance)
The God of High School (Action, Comedy, Martial Arts, Fantasy)
The Horizon (Drama, Adventure, Fantasy)
Tower of God (Action, Adventure, Fantasy)
Although not yet as popular as manga, manhwa is speedily establishing itself in the international market, especially among manga fans.
3. Manhua
Manhua refers to Chinese comics and graphic novels, including works from mainland China, Taiwan, and Hong Kong. A writer of a manhua is referred to as a Manhuajia.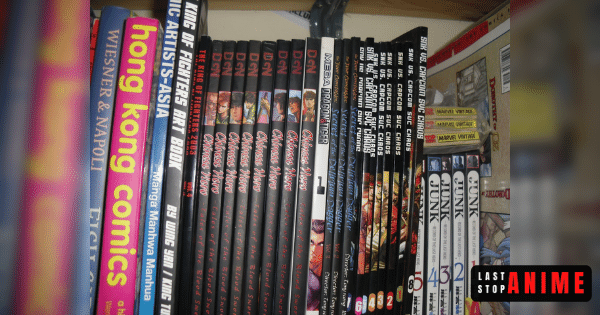 The traces of Chinese comics can be found way back to the early 20th century, with the first manhua, Current Affairs Comics, getting published in 1904. Most manhua of that era was based on themes of wars and politics.
The art form faced censorship and suppression for a long time due to the sprouting of satirical subject matter during that period.
Manhua continued to expand, albeit gradually, and the first manhua magazine, Shanghai Sketch, was published in 1928.
However, manhua writers continued to face intervention from the government and had a hard time putting their work out.
With the coming of the age of social media, it became easier for manhua writers to publish their works on social media platforms like QQ Comic, V Comic, and U17.
Unlike manga, manhua and manhwa have less stylized and more naturalistic drawings. In addition, art in manhua is sharper, and the character designs heavily reflect Chinese culture.
Manhua episodes or chapters are released in a single-issue format in the Chinese language.
They are usually uploaded weekly (depending on the author) with English translations on webtoon platforms like LINE Webtoon and Webcomics.
Reading Experience in Manhua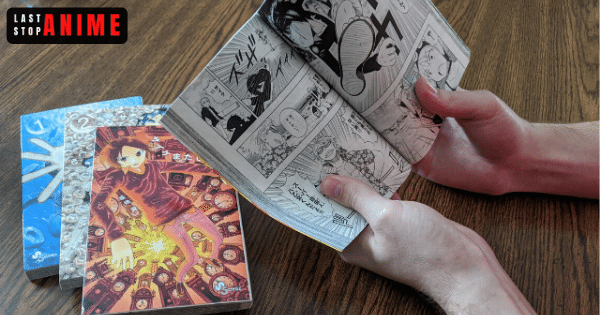 Generally speaking, like any western comic or manhwa, manhua from mainland China is read from left to right.
In comparison, those from Hong Kong and Taiwan are read from right to left.
Similar to manhwa, most manhua is available in full color. However, even full-color manhua panels have a roughly defined backdrop in digital form, which is seldom the case with manga and manhwa.
Since manhwa and manhua are primarily available to the readers on online platforms, manhua panels are optimized for an easy-reading experience on phones and tablets, just like manhwa.
Consequently, digital manhua is more popular and earns more than printed copies.
Unlike manhwa and manga, Manhua stories of today fall under one of these categories – satirical or political, action/fantasy, children, and lastly, comedy.
Soul Buster, Yi Ren Zhi Xia (Under One Person), Mo Dao Zu Shi (Grandmaster of Demonic Cultivation), and Tian Guan Ci Fu (Heaven's Official Blessing) are some manhuas that have been adapted into anime.
The latter two are BL manhuas in a historical setting, the anime adaptations of which are highly praised for their beautiful animation.
Manhua Recommendations:
Mo Dao Zu Shi (Action, Adventure, Historical, BL)
Tian Guan Ci Fu (Drama, Adventure, Historical, BL)
The Ravages of Time (Action, Adventure, Martial Arts, Historical)
The Legend of the Sun Knight (Action, Fantasy, Adventure, Comedy)
Song of the Long March (Action, Adventure, Drama, Historical)
As of now, one of the apparent differences between manga and manhua is genre diversity. As mentioned before, manga has as many genres as any other entertainment medium.
Manhua lags behind both manga and manhwa in this regard. Yet, the manhua industry continues to ascend regardless of this limitation. Moreover, recent years have seen manhua tap into its vast potential by combining stories of various themes with romance.
This alone opens up several routes for the manhua genres to branch and spread. We can look forward to a more eclectic grade of manhua storytelling in the near future.
I hope you were able to get clarity on the factors that separate manga, manhua, and manhwa from one another.
At the end of the day, no matter the similarities and differences, all three forms of East Asian comics have their unique elements, are culturally rich, and offer varied experiences to the reader. So, make sure to check out the recommendations for each!