Japanese anime (derived from the word "animation") has been around for decades and has become more of a hot topic in recent years. Do you know that you have most likely watched anime as a child without knowing it is an anime? Yes! Pokémon, Dragon Ball, Beyblade, Yu-Gi-Oh!- all these famous shows are anime.
These anime series and movies are mainly adaptations of Japanese comics called manga. The rest are either original or adaptations of light novels, visual novels, games, etc.
Anime has taken the world by storm owing to the emergence of streaming services, namely, Crunchyroll, Funimation, Hulu, and Netflix.
Today we will focus only on the anime library of Netflix, the most popular online streaming service worldwide. Since the arrival of the pandemic, the number of anime on Netflix has risen markedly. More and more anime are making their way onto Netflix.
If you plan to start your anime journey, or if you want to recommend it to a friend, you've come to the right place. We have handpicked the 15 best anime on Netflix for beginners that one should start with.
15. Sword Art Online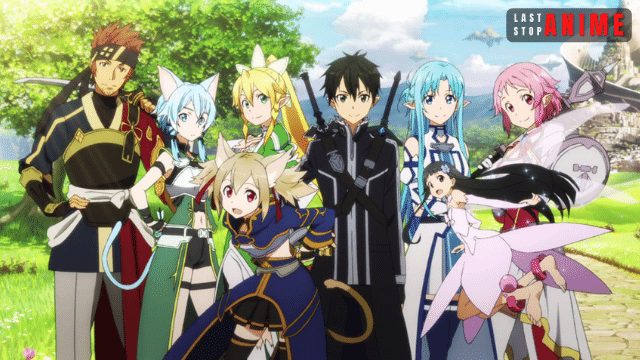 Genres: Action, Fantasy, Adventure, Romance
Sword Art Online is an insanely popular anime series adapted from a light novel series of the same name.
SAO is enjoyed by most viewers, no matter what their taste, due to its ideal combination of genres that appeal to a larger audience.
What can you expect?
Fantastic animation
A fascinating story with high entertainment value
Great chemistry between the primary duo
Very well-executed fight sequences
Marvelous soundtracks
Synopsis: It is the year 2022. Kazuto Kirigaya (or Kirito) wins the lucky draw and gets his hands on the beta version of the online virtual reality game Sword Art Online.
Players can control the movements of their avatars in the game via a gear called NerveGear.
Kirito logs into the game, entering the fantasy world of Aincrad, which has all kinds of creatures and weapons.
Soon he discovers that he, along with ten thousand others, are trapped inside the game, unable to log out. They can only win the game after completing all hundred levels and defeating the final boss.
All players now must operate together to fight their foes and climb up the levels.
Everything still sounds fun and games, but here's the catch: if the player dies in the game, they die in real life.
14. Your Lie in April
Genres: Drama, Music, Romance
Your Lie in April, at first glance, may look like a simple romantic comedy.
But this anime is not as much romance as it is a beautiful story of music forging a pure bond between two young musicians who help overcome each other's hardships.
What can you expect?
The aesthetically pleasing art style
Relatable and lovable characters
Tear-jerking emotions
Stunning animation
Amazing soundtracks
If you have already watched Your Lie In Aprils and are looking for something similar. Check our list of anime similar to Your Lie In April.
Synopsis: Arima Kousei is a pianist, a child prodigy whose mother put him through strict training to hone his skills to perfection.
As a result, he wins every piano competition and quickly makes a name for himself in the music community.
However, after his mother's death, Arima is crushed by the trauma and is no longer able to hear piano sounds.
Currently, Arima lives a regular life as a high-school student, still getting over his mother's death.
His quiet world is suddenly filled with different sounds when he meets the beautiful violinist, Kaori Miyazono. Kaori urges Arima to be her on-stage pianist and drags him back into the lively world of competition.
The two musicians mature together, lift each other and influence each other's lives in ways they had never imagined.
13. Tokyo Revengers
Genres: Drama, Sci-fi, Action, Thriller
Tokyo Revengers is a great anime series with an absolutely thrilling story. The manga sales of Tokyo Revengers shot up within a few weeks of airing.
This show is an unprecedented combination of genres and thus takes no time to draw the viewers' attention.
What can you expect?
Mind-bending plot twists
Many likable and interesting characters
Exceptionally engrossing plot
A rollercoaster ride of emotions
An incredible display of martial arts
If you have already watched Tokyo Revengers and are looking for something similar. Check our list of anime similar to Tokyo Revengers.
Synopsis: Hanagaki Takemichi, a 27-year-old man with many regrets and low self-esteem, works part-time at a DVD store.
One morning, he sees on the news that his girlfriend during middle school, Tachibana Hinata, has died in an accident caused by the Tokyo Manji Gang.
The monotony of Takemichi's dull life abruptly comes to a break when someone pushes him onto a train track the very same day.
But, no, he does not die. Instead, he lands twelve years back in time as a middle school student. Seeing Hinata alive in front of him, he makes up his mind to do everything possible to avoid her fate.
To ensure this, he must stop the then newly-formed Tokyo Manji gang in its early phase as a gang.
12. Steins;Gate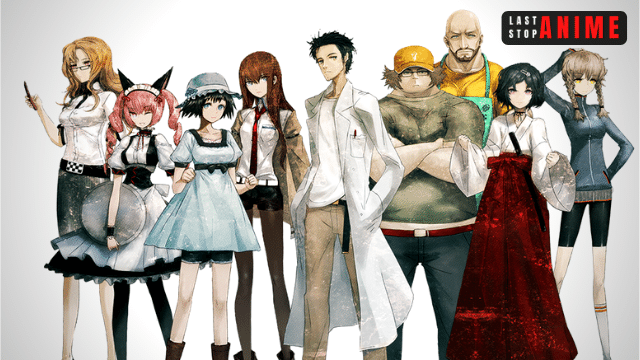 Genres: Sci-Fi, Psychological Thriller, Suspense
Steins;Gate is an anime adaptation of a visual novel of the same name. If the concept of time travel fascinates you, you will thoroughly enjoy this show.
The first episode may make no sense initially, but do not worry! It is supposed to be confusing. Everything falls right in place as the story progresses.
What can you expect?
A convoluted but very well-laid out plot structure
Lovable and entertaining characters
Incredible plot twists
Excellent incorporation of humor
Very well-developed characters
Synopsis: Okabe Rintarou, the self-proclaimed "Mad Scientist," has an endless desire to invent.
He forms the Future Gadget Laboratory with his childhood friend, Mayuri, and his roommate, Hashida, intending to develop impressive technological innovations.
However, the closest thing to an invention they have is a microwave that turns bananas into green slime.
Rintarou later discovers that there is more to the peculiar gadget. He assumes it acts as a time machine, evidently able to send messages to the past.
He concludes this after attending a neuroscientist's conference and landing himself in a chain of incoherent events.
Rintarou ends up disturbing the timeline and now has to get through dangerous situations, all the while trying to save his dear ones.
11. Fullmetal Alchemist: Brotherhood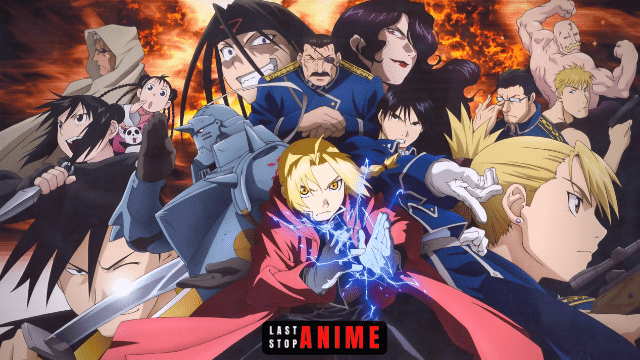 Genres: Action, Military, Fantasy, Comedy
Fullmetal Alchemist: Brotherhood is regarded by many anime fans as the best anime series ever, and understandably so.
The anime caters to a broad audience, owing to the number of genres it successfully encompasses. FMAB is a must-watch for anime fans as well as anime beginners.
What can you expect?
Top-notch animation
Very-well written cast of characters
Brilliant execution of a relatively simple story
Interesting powers and abilities
Very well-developed characters
Synopsis: After losing their mother, the Elric brothers Edward and Alphonse perform an alchemy experiment to bring her back to life.
The experiment goes terribly astray, with Edward losing a leg and further sacrificing an arm to retain Alphone's soul in the physical world after the latter loses his human body.
Later, their old neighbor and her granddaughter, Winry, are the ones to rescue them from the situation. Winry, a biomechanical engineer, makes prosthetic limbs made of robust metal for Edward.
After training for years, the brothers depart home to search for the Philosopher's stone, a gem that permits an alchemist to bypass the laws of alchemy.
As expected, their journey is no walk in the park. The brothers must take detours, make friends and face formidable enemies along the way before they reach their destination.
10. Code Geass: Lelouch of the Rebellion
Genres: Psychological Thriller, Sci-Fi, Action, Military
Code Geass is an original anime series by studio Sunrise. It is a classic anime series with a huge fanbase.
One does not come across someone who has watched Code Geass and has not appreciated the anime. If you happen to like psychological thrillers, this anime is perfect for you!
What can you expect?
One of the best main characters in anime ever
Excellent strategy-making
Amazing plot twists
Mecha action (involving robots)
Very well-developed characters
Synopsis: The Holy Britannian Empire has taken over Japan via invasion with giant military robots called Knightmares and renamed the region "Area 11".
In Area 11 lives Lelouch Lamperouge with his sister Nunnally. Lelouch is a Britannian student who appears to be from a respected Britannia family.
One day, he gets caught up in an altercation between the Britannian military and Areal 11 rebel forces.
It is only because of the appearance of a girl name C.C. that Lelouch is able to escape the predicament. C.C. grants him the mysterious power of Geass, forming a contract with him.
After realizing the extent of Geass's power, Lelouch finally sees a way to pursue his longed desire to exact revenge upon Britannia and free the shackled nation of Japan.
9. Great Pretender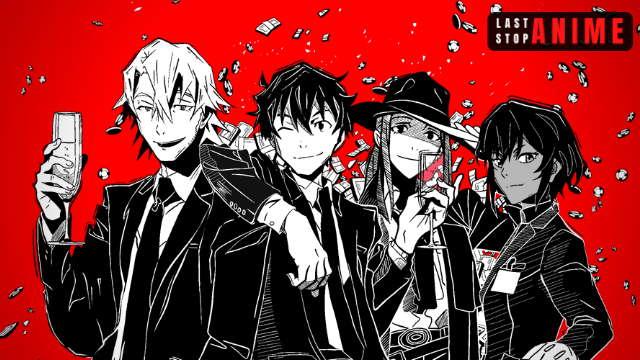 Genres: Action, Comedy, Adventure
Great Pretender is a Netflix Original anime series by Wit Studio. It is the definition of a beginner-friendly anime with the perfect mixture of drama, humor, and thrill.
If you are into heist shows, this is the ideal anime for you, and if you are not into heist shows, it is still worth watching.
What can you expect?
The vibrant and unique art style
Excellent animation
Funny and entertaining characters
Dramatic heists
Highly engaging storyline
Synopsis: Makoto Edamura (or Edamame), the supposed "Japan's greatest swindler," is a small-time con man. One day, on his daily chore of scamming people, he decides to trick a tourist named Laurent Thierry.
To his surprise, Edamura realizes that he was the one outwitted here, and unknown to him, Laurent is a swindler on a whole different level.
Not only that, but now the police are also pursuing Edamura.
While on the run, Edamura again comes to meet Laurent, who is on his way to the airport. To escape the pickle he is in, Edamura tags along with him and finds himself in Los Angeles.
From here on, he always ends up in the wildest situations, leaping from being a small-time swindler to being involved in large-scale bamboozling.
8. Violet Evergarden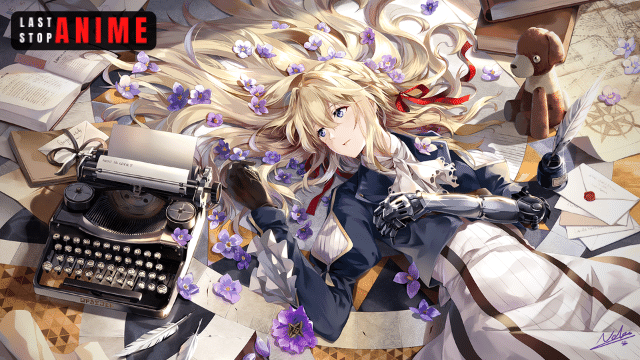 Violet Evergarden is an anime adaptation by Kyoto Animation studio of the light novel series Violet Evergarden.
What makes the show so good to watch is that all of us can somehow relate to the characters. The anime does an excellent job of hitting the right mark with the viewers' sentiments.
If you have already watched Violet Evergarden and are looking for something similar. Check our list of anime similar to Violet Evergarden.
What can you expect?
Attractive visuals
Beautiful animation
Heart-rending emotions
Unique storyline
Synopsis: Violet, a young girl who appears devoid of emotions, was used as a weapon in war, and she followed no one but one individual.
When this person leaves her with nothing but his last words, Violet feels vexed because she does not comprehend the meaning or the emotion behind those simple words.
Now under the care of Colonel Hodgins, Violet, circumstantially, comes across the work of an "Auto Memoir Doll." Girls who work as Auto Memoir Dolls type out their clients' emotions and sentiments onto letters for them.
The job piques Violet's interest, and she begins on the journey to becoming an Auto Memoir Doll.
This decision would reroute her life in a direction where she would meet all kinds of people, come to understand their feelings, her own feelings, and maybe find herself along the way.
7. One-Punch Man
Genres: Action, Comedy, Parody
One-Punch Man is a golden combination of action and comedy. It is mainly a parody of superhero stories, wherein the main character is too overpowered.
One-Punch Man is one of the most entertaining anime series to watch when you are bored.
What can you expect?
High-quality animation
Incredible fight scenes
Lots of entertainment
Unpredictable comedy
Synopsis: Saitama is a young man who follows an intense training regime for three years in pursuit of becoming a hero.
Consequently, he loses all his hair but gains strength so great that he beats any opponent with a single punch (hence, the name One-Punch Man).
With no worthy opponent who can rival his power, Saitama now spends his days getting bored and effortlessly dealing with any trouble that comes his way.
One day, after Saitama saves Genos (a cyborg) during a fight, the latter approaches Saitama and asks him to be his master.
Later, Genos suggests that the two join the Hero Association, where they will be certified heroes actively contributing to society.
Saitama complies in hopes of experiencing the thrill of battle once again. On joining the Heroes Association, the two meet new allies and encounter more formidable foes (still no match for Saitama anyway).
6. Spy x Family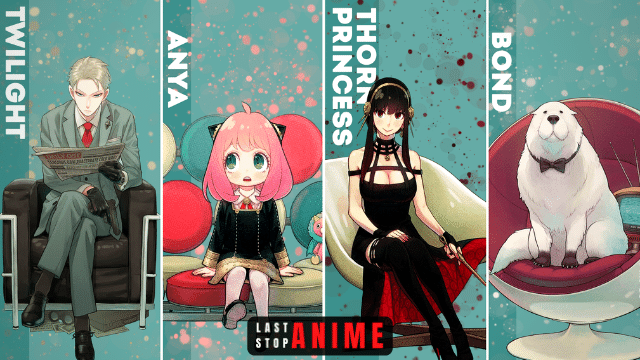 Spy x Family is an anime you should watch, no matter what genre you like. The show managed to garner a massive fanbase within a mere few weeks of airing.
It also hooks you so hard that you will want to read the manga after watching the anime.
What can you expect?
A whole lot of wholesomeness
Recurrent hilarious circumstances
Unexpected action
Great character development
Highly engrossing plot
Synopsis: Twilight is an accomplished spy of the nation of Westalis. He takes on the most challenging jobs to secure peace between Westalis and Ostania.
His next mission is to investigate an Ostanian politician whose child goes to Eden Academy, an elite school.
Twilight is to create a fake family, get his child into that school, and investigate the said politician.
Twilight, now Loid Forger, adopts a little girl named Anya from an orphanage. He also manages to get a fake wife.
But here's the twist: the daughter, Anya, is an esper (possessing psychic powers), and the mistress, Yor, is an assassin.
Loid and Yor are unaware of each other's actual professions, while Anya struggles to hold in all the secrets. This situation triggers a lot of amusing and unpredictable circumstances.
5. Your Name
Genres: Supernatural Romance, Drama, Fantasy
Your Name (Kimi no Nawa), by Makoto Shinkai, is the third-highest-grossing anime film. Many anime fans regard Your Name as one of the best anime movies ever made.
Like other Makoto Shinkai films, Your Name resonates with the viewers in more than one way and tells a beautiful story, albeit with a mystical and supernatural twist.
What can you expect?
Stunning visuals
Beautiful animation
Unique narrative premise
A range of emotions
Memorable soundtracks
Synopsis: The story follows Mitsuha, a high school girl living in the countryside, and Taki, a high school boy living in Tokyo.
Naturally, their lives are in complete contrast to each other. Mitsuha is fascinated by the vibrance of city life and longs to experience it.
While Taki lives a mundane and monotonous city life, balancing his school life and his part-time job with a dream to become an architect someday.
One day, Mitsuha and Taki wake up to find that they have swapped bodies. Puzzled and intrigued by the phenomenon, the two decide to explore each other's lives and go on to search for each other.
Their efforts guide them to mysterious and otherworldly occurrences, not knowing how their fates are linked together.
4. Jujutsu Kaisen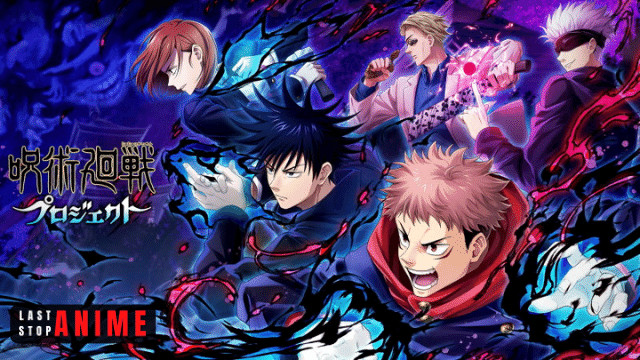 Genres: Action, Dark Fantasy, Thriller
The manga/anime of Jujutsu Kaisen took no time to rise in popularity. It gives off the vibe of a cult-classic series.
With its superior animation quality, eye-catching visuals, multiple pop culture references, and consistent banger episodes, it is no surprise that it quickly became one of the most popular new-gen anime.
What can you expect?
Flawless animation
Great chemistry between the main characters
Amazing character design
Intriguing powers and supernatural abilities
Spectacular fight sequences
Synopsis: Yuji Itadori, a third-year middle school student, unknowingly gets his hands on a special-grade curse, which happens to be a finger of Sukuna, the King of Curses. What is a curse?
An entity born from the negative emotions of human beings. Little does Itadori know that this incident will change his life forever.
After a series of unpredictable events, Itadori finds himself in Tokyo Jujutsu High, where he will study and train to become a jujutsu sorcerer. Now, who is a jujutsu sorcerer?
A highly-skilled individual with cursed power who exorcises curses that infest the human world. As part of the school curriculum, Itadori has to go on missions with other jujutsu sorcerers and exterminate these said curses.
But nothing is as straightforward as it sounds. There are unimaginable hurdles that Itadori and his friends must confront and overcome.
3. Demon Slayer: Kimetsu no Yaiba
Genres: Dark Fantasy, Action, Adventure
Demon Slayer is one of the most well-known anime of this generation. The anime as well as the manga series beat every other competitor in popularity when the TV series first aired. 
If you pick Demon Slayer as your first series to watch, you can witness the heights that anime has reached in terms of animation.
What can you expect?
Extraordinary animation
Highly action-packed fight sequences
Amazing soundtracks
Unique art style
Fantastic character design
Synopsis: Tanjiro is a young boy who lives in the mountains with his mother and siblings. One night when he is away, a horrific incident occurs back at his home.
To make things worse, it turns out that his younger sister Nezuko has somehow turned into a man-eating demon. Tanjiro, dead-set on turning his sister back into a human, immediately leaves home with his sister to find aid.
However, he is hit with the harsh realization that he has neither the strength nor the knowledge to face the potential obstacles that will come his way.
How will Tanjiro become powerful enough to protect himself and his sister? Will he meet other demon slayers?
How will he turn his sister back into a human? One can only find these answers by watching the show!
2. Naruto
Genres: Action, Fantasy, Adventure
Naruto is a name that is familiar to many people outside the anime community and is undoubtedly one of the best anime series to watch as a beginner.
It is part of the Big Three series (along with Bleach and One Piece) that have dominated the anime and manga world for over a decade.
What can you expect?
Well-interwoven plots within the overarching plot
Strategic and thrilling fight scenes
Beautiful soundtracks
Solid main cast as well as supporting cast
Amazing villains
Synopsis: Twelve years ago, a fearsome demon called the Nine-Tailed Fox ("Kyuubi") had attacked Konohagakure, the village hidden in the leaves.
The Fourth Hokage (the village leader) sealed the fox inside the newly born Naruto, with no other means to defeat it.
At present, villagers, aware of the incident, fear and scorn Naruto for possessing the fox demon. Despite the cruel treatment, Naruto appears cheerful, lively, and mischievous.
He has set his sight on becoming the Hokage someday so that everyone will acknowledge him.
But first, he must become a shinobi (ninja), get along with others, make allies, go on missions, and fight formidable foes, and that is just the start of his journey!
1. Death Note
Genres: Psychological Thriller, Crime, Mystery
Death Note is arguably the best anime for someone who wants to enter the anime world.
The number of episodes and the story premise make it an ideal choice for a beginner anime.
It is a classic anime that has not sunk in popularity since it aired in 2006.
If you have already watched Death note and are looking for something similar. Check our list of anime similar to Death Note.
What can you expect?
Mind-boggling plot twists
Highly engaging plot
Constant back-and-forth battle of intellects
Exceptional protagonist-antagonist dynamics
An excellent illustration of good and evil and the notion of justice
Synopsis: Light Yagami, a high-school student, one day, comes across a mysterious notebook called the "Death Note."
He soon notices the presence of the Shinigami (God of Death), Ryuk, who had dropped the notebook on earth. Why? Well, he was just bored and wanted to watch the world burn.
When Light, the model student with a strong sense of justice, realizes the power of the Death Note, he vows to bring hell upon all criminals under the name "Kira."
In response, the government gives the task of discovering Kira's identity to the highly renowned detective, L.
Here begins a fierce battle of wits between Light and L- one protecting his identity and the other hell-bent on exposing it.