All things Korean are becoming increasingly popular, and webtoons are no exception. So let us start with what exactly are webtoons and specifically about smutty webtoons?
Webtoons are basically digital comics. They originated in South Korea and are meant to be read on smartphones.
Another word for them is Manhwa. This means that webtoons are nothing but comics made by Korean artists.
Smut has become a popular genre in Manhwa. It includes obscene writing along with a normal plot. As the material online keeps growing, so do many stories.
This list will name some popular webtoons that are engaging and worth your time.
Are Webtoons 18+ Comics?
The simple answer is that it depends on the webtoon. Some of them are 18+ and are completely inappropriate for young viewers.
But others are suitable for young adults. What is important is that the viewers should know what the comics consist of before reading.
They should check that they are comfortable with nudity, violence or pornographic scenes. Only then should they start reading them.
List Of Smutty Manhwas/Webtoons
15. Do It One More Time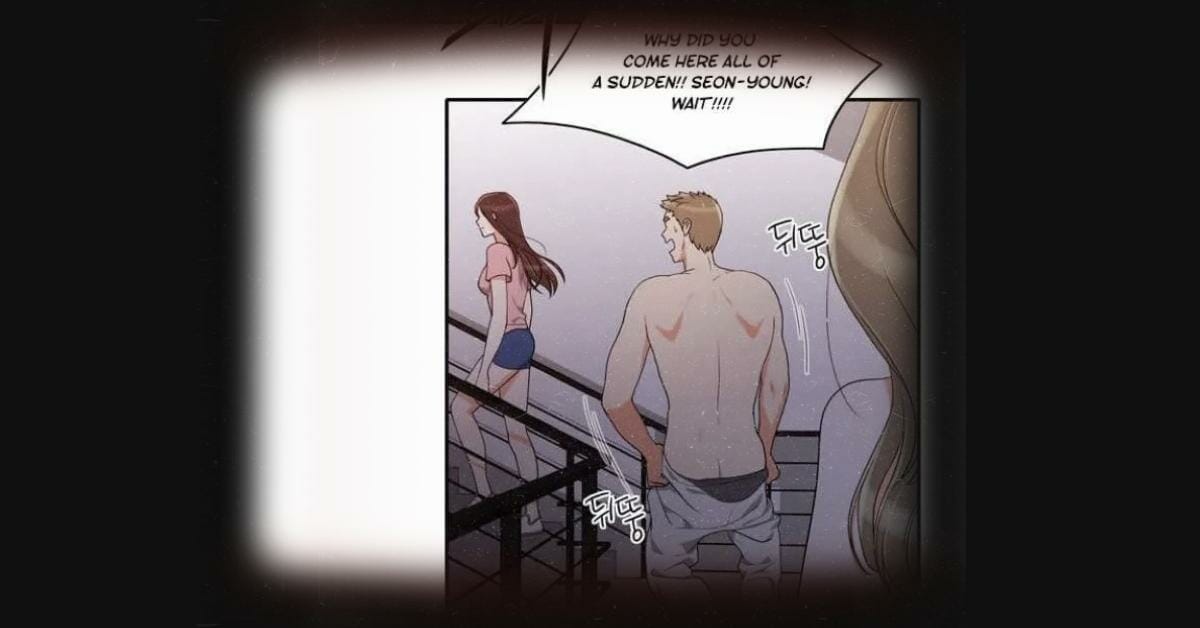 Author: Miti and Googoo
Genres: Comedy, Drama, Mature, Romance
Status: Ongoing
Number of Chapters: 73
There are many stories out there about married couples facing problems. This comic focuses on one such story.
The comic shows us the life of Sunyoung and Daegwang, who are married, although not happily. They even have a son together called Joonsu.
They are sweethearts who fell madly in love with each other in college. But as time passed and age caught up to them, they became unhappy with each other and life.
These feelings soon catch up to them. While returning from a college reunion, they confess that they wish they had never married and promptly fall asleep.
When they wake up, they find themselves back in the past to when they were in college together. Moreover, on the day they met.
They mutually decide to enjoy life and not remarry. But this means that many things will change, including having their son in their lives. What should they do now?
Readers will find this webcomic mature and engaging.
14. Man Up, Girl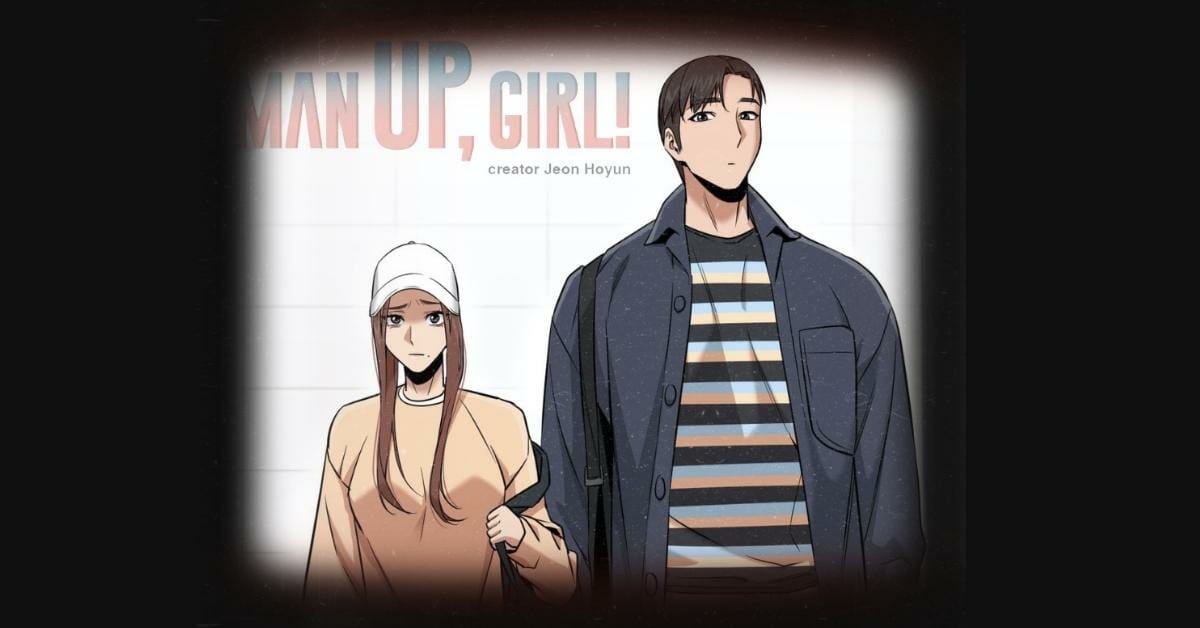 Author: Jeon Hoyun
Genres: Mature, Smut, Comedy, Harem, Romance
Status: Completed
Number of Chapters: 67
Sola and Kyung-ho are perfect for each other. They have been together happily for three years. Except there is a slight tension in one department.
He has never been able to give her an orgasm. One terrible day, Kyung-ho discovers Sola's collection of sex toys.
They both get mad at each other, leading to a breakup. After that, both of them go to sleep. The next morning, when they wake up, their bodies have been swapped.
Now the question arises, will they ever get their bodies back? What will happen after that?
This webcomic is full of whimsy and is recommended for readers who are new to the arena of webtoons.
13. Talk To Me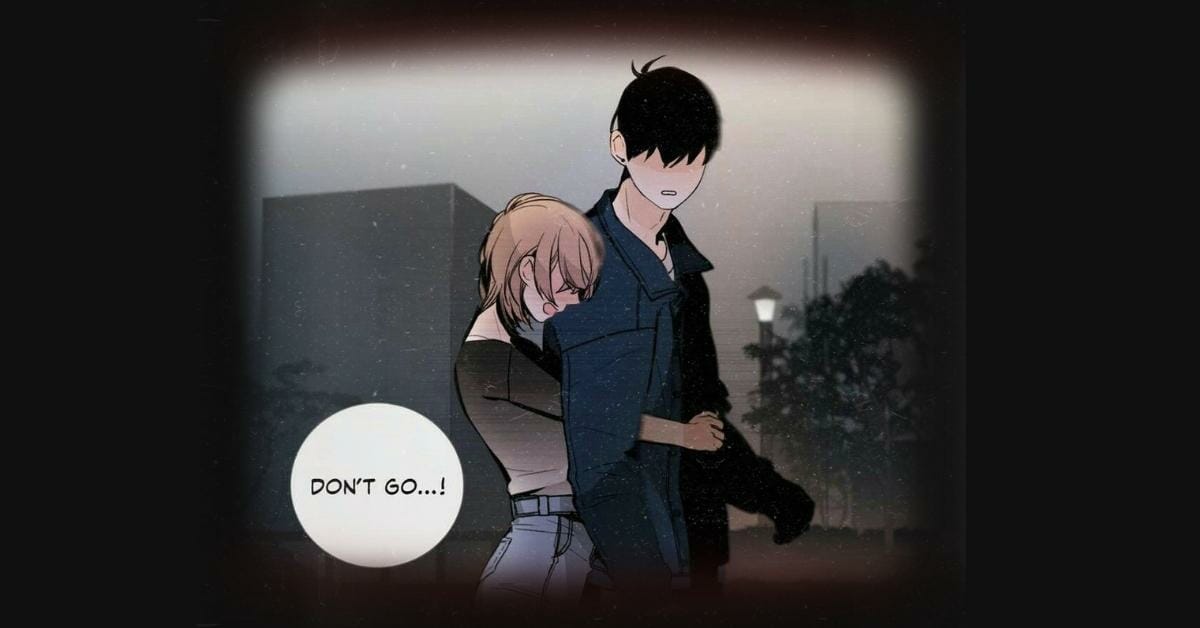 Author: Eunbyul
Genres: Smut , Comedy , Romance , Slice of Life
Status: Ongoing
Number of Chapters: 130
The main character of this comic is a college-going student, Seol Reim. She firmly believes that girls should remain pure and innocent.
She keeps this image up in front of everyone and is considered the purest girl to walk on the planet. All the while, she is not feeling the image inside.
Seol wants to let her desires out, although she cannot tell anyone about them. Because of this, people think of her as very girly and not having any wild thoughts.
This Manhwa has a lot of mature content, which is unsuitable for people under eighteen. This story is full of smut, and the art style is good too.
12. I'll Take Her Away
Author: Not known
Genres: Harem, Romance, Smut, Mature
Status: Completed
Number of Chapters: 38
This is a smut Manhwa, although not your typical kind. It is a revenge story between two former schoolmates.
In-Kyu and Tae-Seok Jung were schoolmates but not friends. Tae-Seok bullied In-Kyu. It was so extreme that Tae-Seok even stole In-Kyu's girlfriend, who was his first love.
Cut to the present day, Tae-Seok dares to put his hands on In-Kyu's current girlfriend. This is why In-Kyu has had enough.
He hatches a plan to take revenge on him. And this plan now involves In-Kyu stealing the other's girlfriend. Will he be successful?
This Manhwa has a lot of spicy content along with an intriguing plot. The art style is fantastic, and the characters are full of drama.
11. What Do You Take Me For?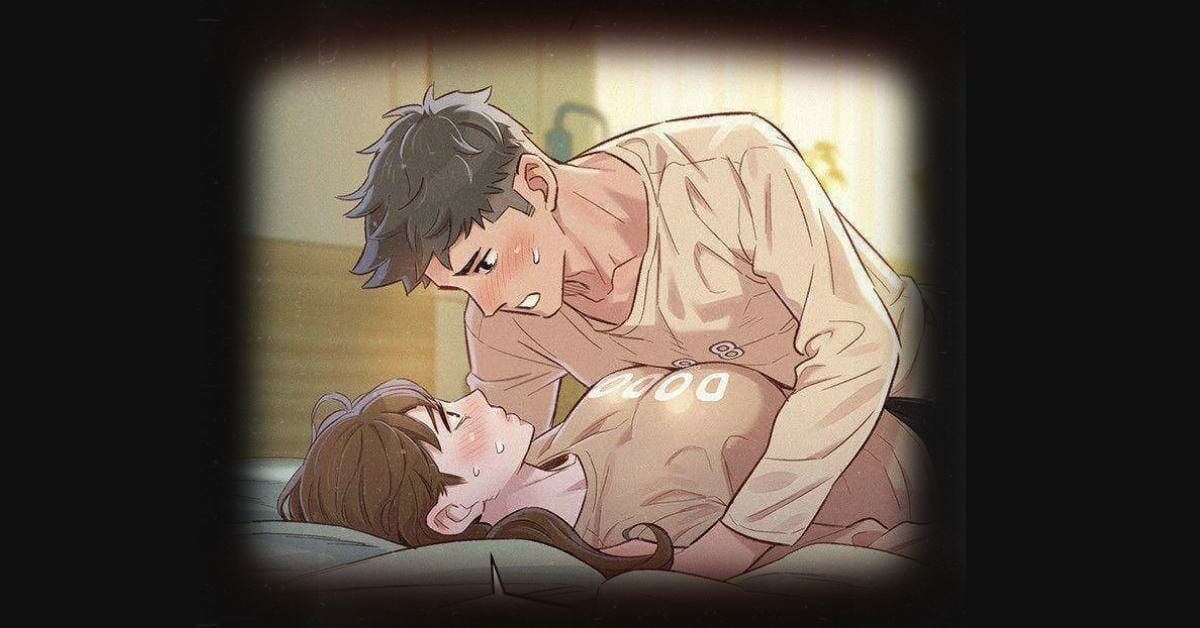 Author: Tharchog
Genres: Harem, Romance, Smut, Mature
Status: Ongoing
Number of Chapters: 160
Another name for this Manhwa is Sister Neighbors. It focuses on Tim, Hailey and Denise.
Tim and Hailey have been friends since childhood because their families were so close. Now, they even live in Seoul together as students.
Then comes Denise, who is Hailey's best friend. Tim knows Denise, and they have formed a friendship as the three of them spend a lot of time together.
Furthermore comes a twist in the story. While meeting his friend Chuck, Tim bluffs to him that Denise is his sex partner.
Tim must keep Denise and Chuck from finding out what he did and said. Will he be successful in doing so?
This Manhwa has all the stuff that makes it a smut comic. Its art style is great, and the characters are engaging and interesting.
10. Let Me Drive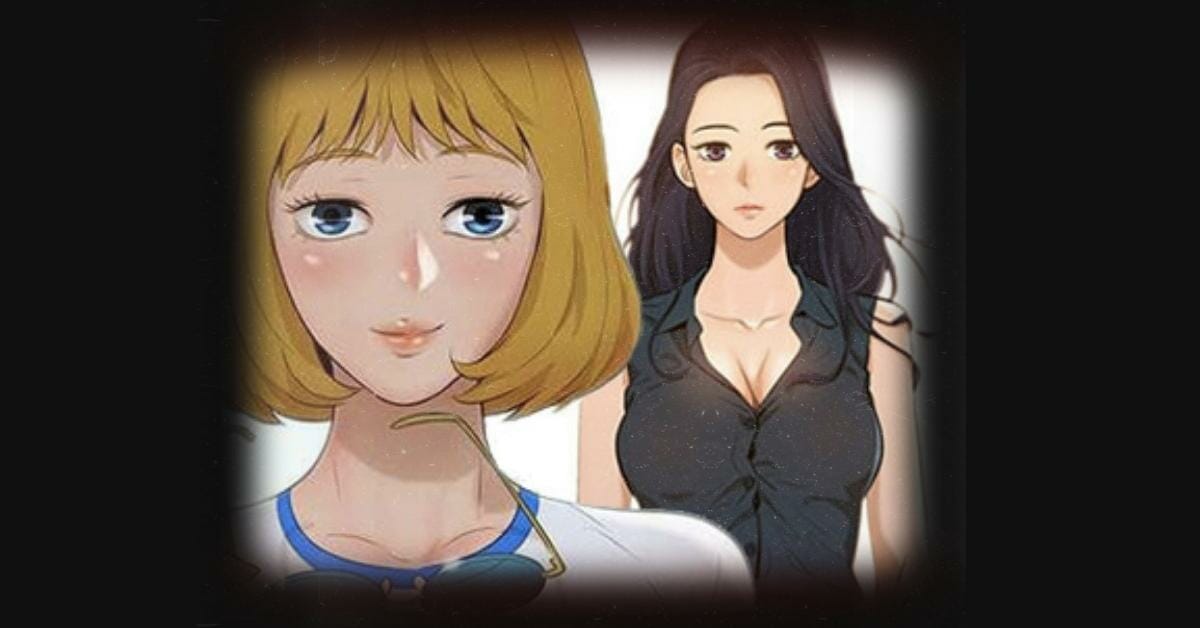 Author: Kyun
Genres: Harem, Romance, Smut, Mature
Status: Completed
Number of Chapters: 42
The story revolves around Bobby Park, who is a car learning instructor. But that is not the only thing he does. He is also a side artist.
The women he teaches almost always end up having sexual intercourse with him. This all changes when he starts teaching Emily and gets involved with her.
As it turns out, Emily is married. Not just that, she is married to Bobby's previous college mate. This fizzles out, and he gets involved with someone else.
He also leaves his instructor job and becomes a full-time artist. But life does not let him rest, and Emily is back. What should he do now?
This short smut story shows how a relationship can be complicated.
9. Paradise Lost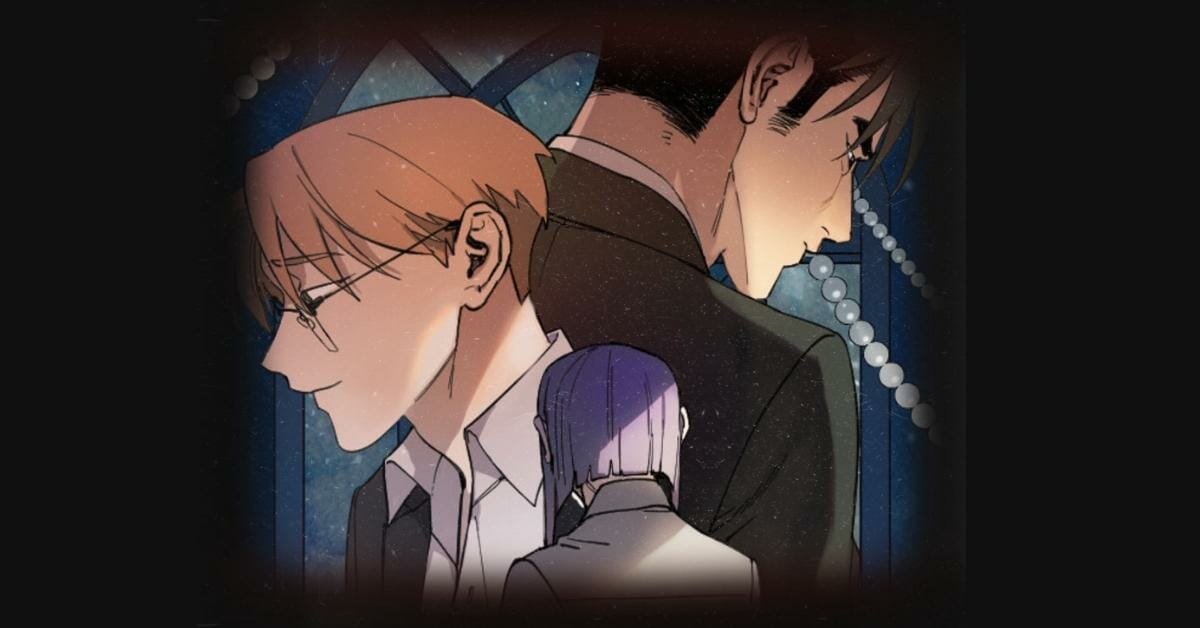 Author: Juhwan Son
Genres: Mature, Smut, Romance
Status: Completed
Number of Chapters: 57
This is another short smut Manhwa with a couple you will get attached to and an amazing art style.
The story follows two strangers, Serena and Mitch. They are both considered outcasts in their respective jobs.
Serena is in top demand at a club, whereas Mitch is a call-in driver. During his job, he has had his fair share of customers. Not only that but also these customers are of all kinds.
The relationship between these two starts when Mitch gets a call from a VIP client who is none other than Serena.
They may start as two foreigners, but life has other plans for them. They are both trapped under dangerous circumstances. Will they both find their paradise?
Paradise Lost may have a lot of mature stuff, but the storyline is still gripping.
8. My Gently Raised Beast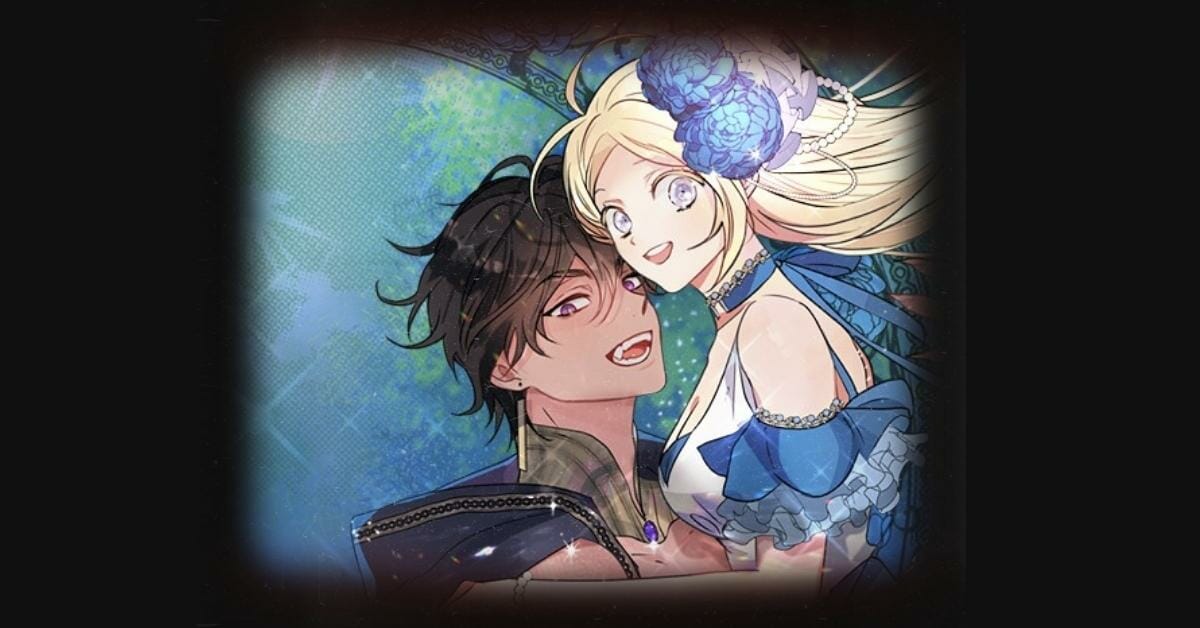 Author: Ireun-kkot
Genres: Harem, Romance, Smut, Mature, Fantasy
Status: Completed
Number of Chapters: 106
This story is about a girl named Blondina. She grew up very poor and had a rather rough childhood. She may even be called a real-life Cinderella.
After enduring many hardships, she discovers she is a princess of the Ates empire. But of course, luck is not on her side. Her father and the rest of the family shun her.
She must be on the down low the entire time. She is all alone until she becomes friends with Amon. Amon is a beast with cat-like features.
But Amon is not just anyone. He is the most powerful member of the Great Divine Leopard Clan.
Beasts and humans have never been able to live together in peace. But does the friendship of Amon and Blondina mean things can become right again? Or will their two races get even worse?
The art is simple yet good and the story is enticing and keeps you hooked.
7. Sadistic Beauty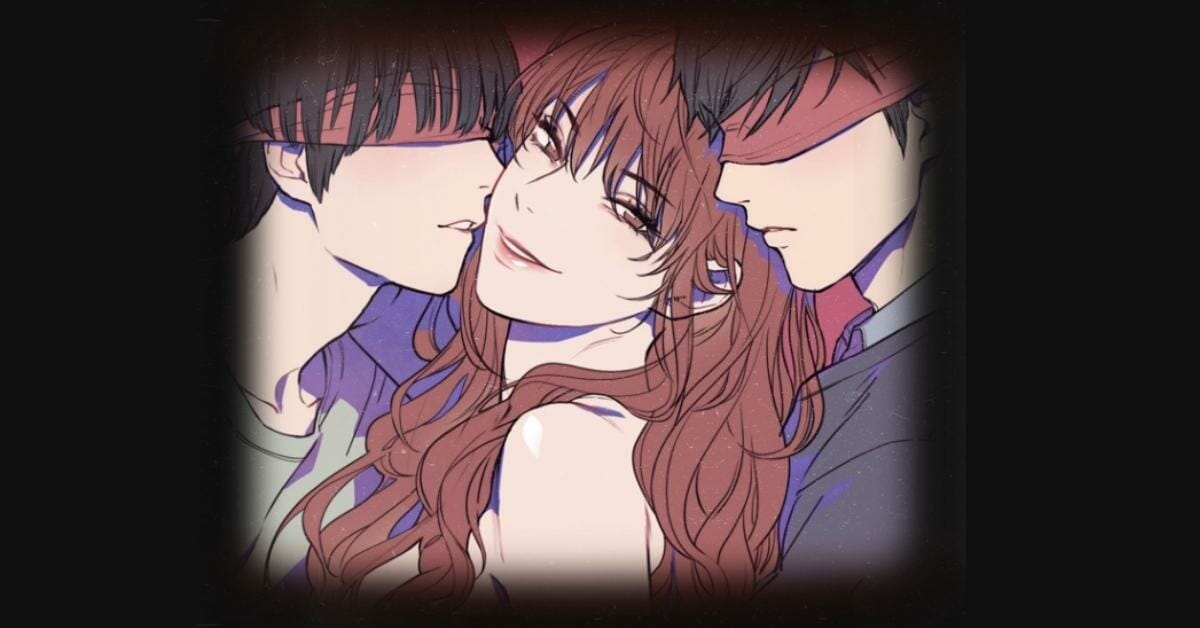 Author: Woo Yunhee, Lee Geumsan
Genres: Romance, Smut, Drama
Status: Completed
Number of Chapters: 117
Doona is a sadistic person and the inspiration behind the name of this Manhwa. She has recently come back to town.
Doona soon meets two men of completely different personalities. One is Woo Haesol, who is a student with a submissive nature. He does not speak up much and is perfect for Doona to dominate.
The other is Professor Byun Minho, a sexist who looks at Doona as his mortal enemy. All three of them meet, and a desire within them is awakened.
This Manhwa is intriguing and all three characters work towards making the story full of life and smut. It is written very well, and the audience should read it at least once.
6. Love Parameter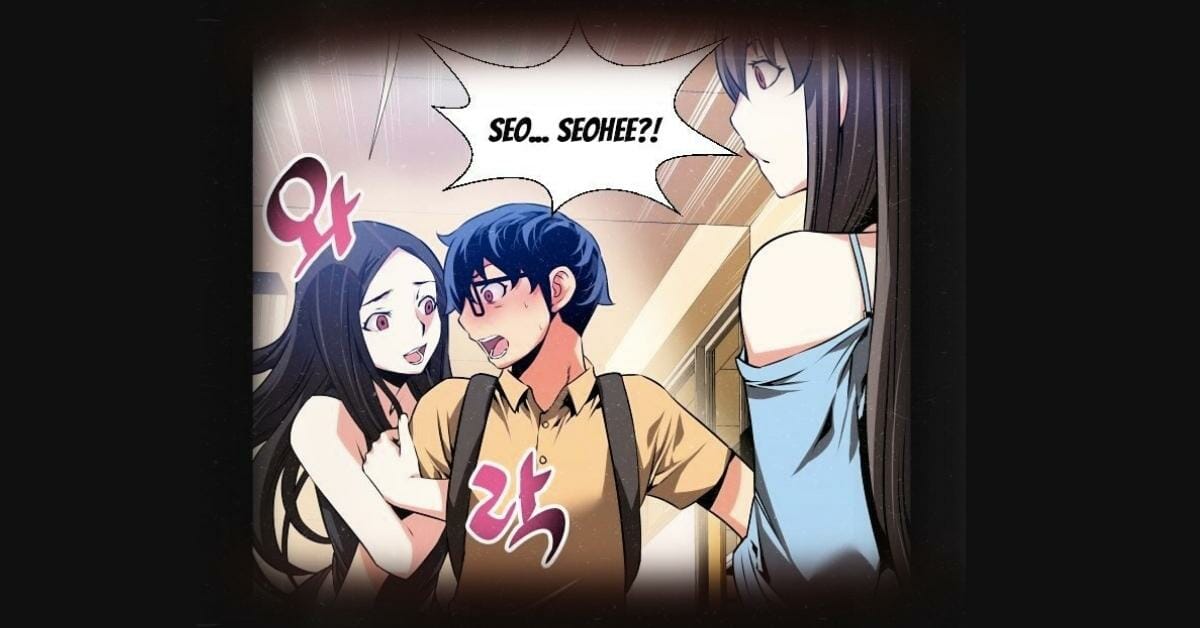 Author: Kkun
Genres: Romance, Smut, Drama
Status: Completed
Number of Chapters: 126
Love Parameter is the story of Young Hoon. Young is somewhat of a nerd. Going with the stereotype of nerdy guys, he could be more successful in the love department.
Every relationship he has with a girl fails. The sole reason is that he sucks at understanding what a girl feels.
Soon enough, his luck turns over. What happens is a mysterious man delivers glasses to him. Wearing the glasses, he can see the parameters on people's heads.
Because of these glasses, Young can choose what he can say in a particular situation. Moreover, he can also see the result of that particular situation.
From then on, with this newfound superpower, he becomes a master at recognizing girls' feelings and alters his connection with them forever.
The Manhwa is a fun read and a good one for beginners. The story is interesting, and the art is made intricately too.
5. Household Affairs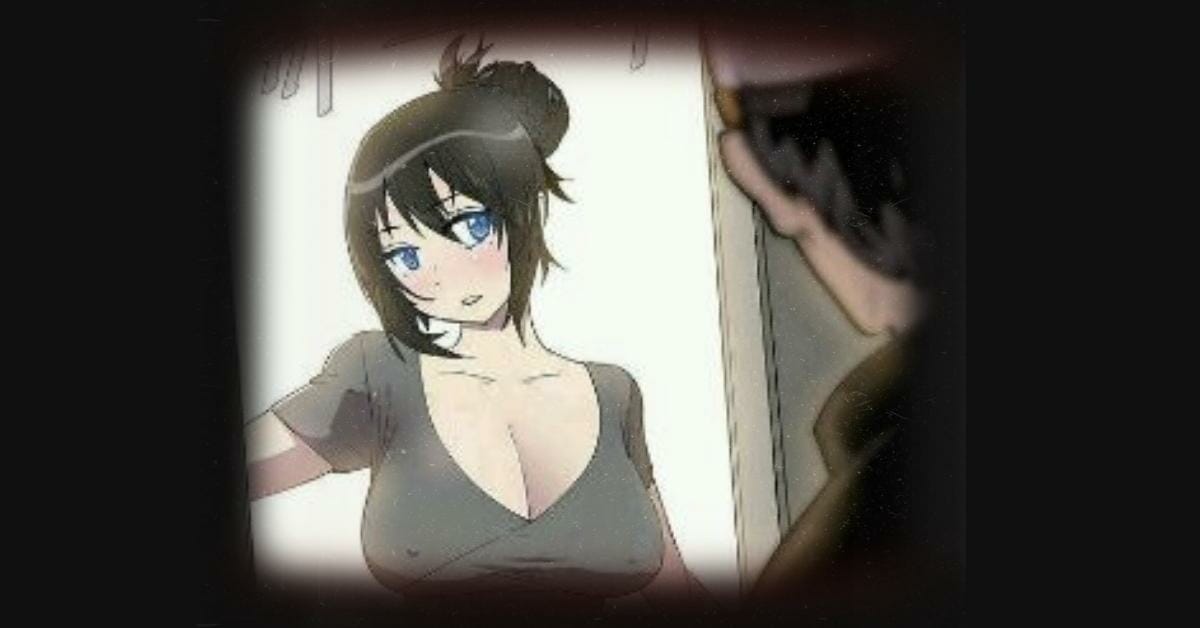 Author: ButcherBoy
Genres: Romance, Smut, Action
Status: Completed
Number of Chapters: 42
This story is a messy one with many characters involved. It revolves around this couple, Si Yeon Hong and Ha Jin.
Si Yeon Hong is at home all day and does not get enough love or attention from her husband. This is because Ha Jin is secretly an assassin.
He marries Si Yeon Hong only so he can keep up the cover of a family man and does not love her.
This is why Si Yeon becomes lonely and commits adultery with the delivery boy Yeon Woo Ha. Neither of them knows about the husband's true job.
Nor do they know that the husband has started to be attracted to her, affecting his work. Another problem that arises is because of this attraction, a subordinate of Ha Jin is also affected as she is in love with him,
What will happen when loneliness creeps in on Si Yeon and Yeon Woo? This Manhwa read is filled with good characters and the right amount of smut. The art is enticing too.
4. Killing Stalking
Author: Koogi
Genres: Drama, Horror, Erotica
Status: Completed
Number of Chapters: 67
The theme of this Manhwa is psychological. The story revolves around Yoon Bum. He is unstable mentally, so he lets out his pent-up emotions in unhealthy ways.
He is lonely and needs to find peace somewhere. Then comes Oh Sangwoo. He is his classmate, and Yoon Bum is so deep in love with him that he resorts to stalking him.
This stalking leads him to a terrifying discovery. While creeping up into Sangwoo's home, he finds a room or a more appropriate word would be a torture chamber.
In this chamber lies a young woman who is naked and tied up, pleading to be let out. This woman is doomed, but so is Yoon.
His stalking is soon found out. Sangwoo takes on Yoon as his new victim. For Yoon, his so called love is now full of abuse, mutilation and toxic dependence.
Yoon is already not well, making him spiral even more as he thinks that all these torture methods are what love really is.
This Manhwa has won an award which is not surprising considering the themes it depicts. It makes you think with its art and thought-provoking story.
3. True Beauty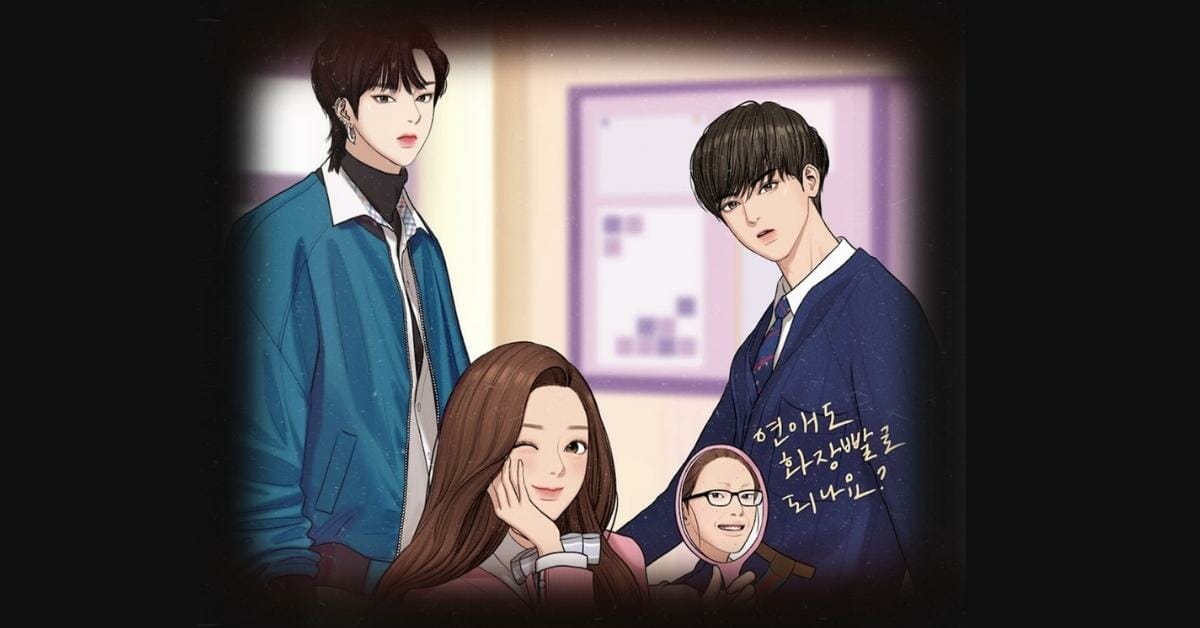 Author: Kim, Na-Young
Genres: Comedy, Drama, Romance
Status: Ongoing
Number of Chapters: 223
Lim Jugyeong is ugly. That is what everyone says and even bullies her for it. Tired of the constant jokes and comments about her appearance, she turns towards makeup.
She tries to experiment with different procedures and even makeup like BB tint, eyeshadow, mascara and whatnot.
Soon she masters this art and becomes unrecognizable from her true self. No one knows the real her without makeup anymore.
She goes from being bullied to being a true beauty. If she keeps her true face a secret, she can go to school in comfort, knowing that people adore her.
This all changes with the arrival of a new guy. Lee Suho is a transfer student who quickly becomes popular in school. Another thing about him is that he is the only one to see her without makeup on.
She freaks out and must do everything she can so her bare face is not revealed, and her reputation is not spoiled.
She starts spending time with Suho and starts questioning whether it really matters if beauty is in the looks.
This Manhwa has all the fluff you will need. The story is fun, and the lead character is intriguing too.
2. Say You Like It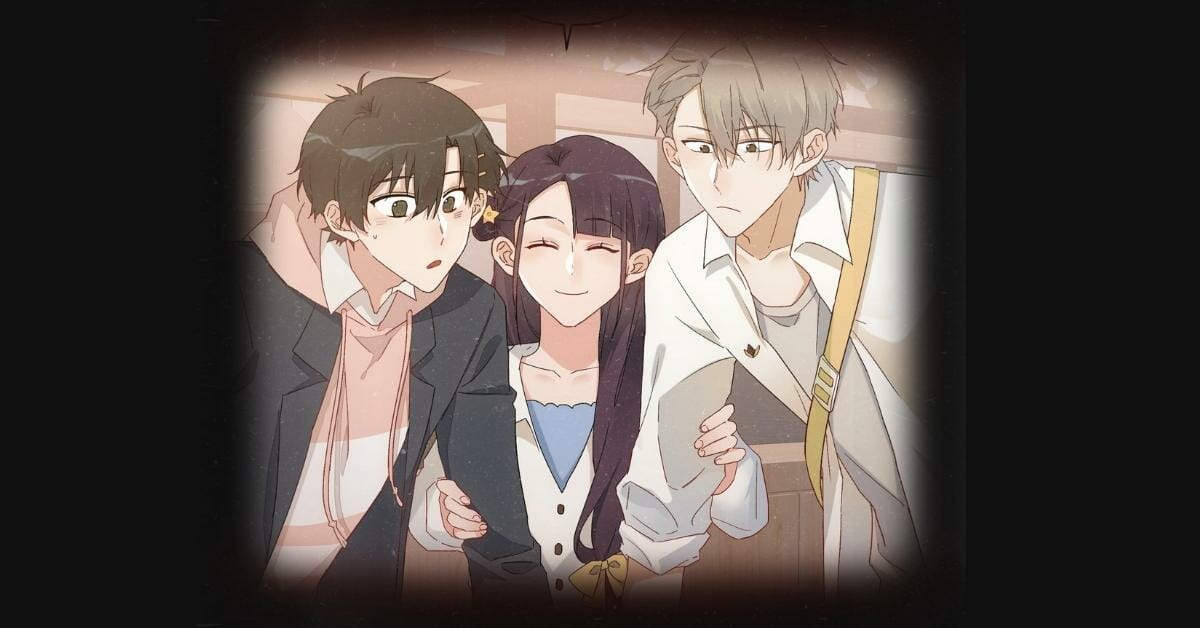 Author: Monkey magic
Genres: Adult, Mature, Smut, Drama, Romance
Status: Completed
Number of Chapters: 32
This Manhwa is based around Jaewon. He is single and mostly does not date. He has problems with the subject of dating because of a bunch of bad experiences.
But all these changes once he meets his childhood friend. This is a very short read but it does not assume it has no content.
It is filled with a gripping storyline that will make you want to read it even more. It is a cute story with a good character in the lead role.
1. An Innocent Sin
Author: Kyun
Genres: Harem, Romance, Smut, Mature
Status: Completed
Number of Chapters: 42
The plot of this Manhwa revolves around Nayeon. She is travelling on the train, thinking she is all alone. She decides to think about her desires and ends up fantasizing about them.
Then she notices a reflection in the train window of a guy. This guy is Noah, who comes up to her to offer her his business card.
Nayeon is very attracted to this Noah guy, and she wants to see him again. Out of this want, she decides to take up his offer.
She uses the card and arrives at a place called the Peach Puff. This place is very strange, but little does she know that the people here will change her life.
An Innocent Sin does not have many themes like ecchi and torture for young viewers. But it is a fun read full of smut and an engaging storyline.
Other Smutty Manhwa or Smutty Webtoons You Might Enjoy:
The Evil Lady's Hero
A man of Virtue
Villainess in Love
Little Rain
My Weird Roommate