The Myers-Briggs Type Indicator® (MBTI®) personality assessment was developed to help people understand and utilize C. G. Jung's theory of psychological types.
The fundamental tenet of the idea is that a lot of what appears to be random variance in behavior is actually extremely regular and consistent, caused by fundamental differences in how people like to use their perception and judgment.
According to the MBTI® (Myers-Briggs Type Indicator), a person with an INTP stands for Logician.
Not sure what your MBTI personality type is? Well, take a test here!
What Is The MBTI® Personality?
An insightful, self-reported assessment called the Myers-Briggs Type Indicator® (MBTI) determines a person's psychological preferences and personality type.
This assessment aims to place respondents into one of four groups depending on how they view the world and make decisions, allowing them to understand better and explore their personalities.
Click on the image below to know about the anime characters of your specific MBTI Personality Type.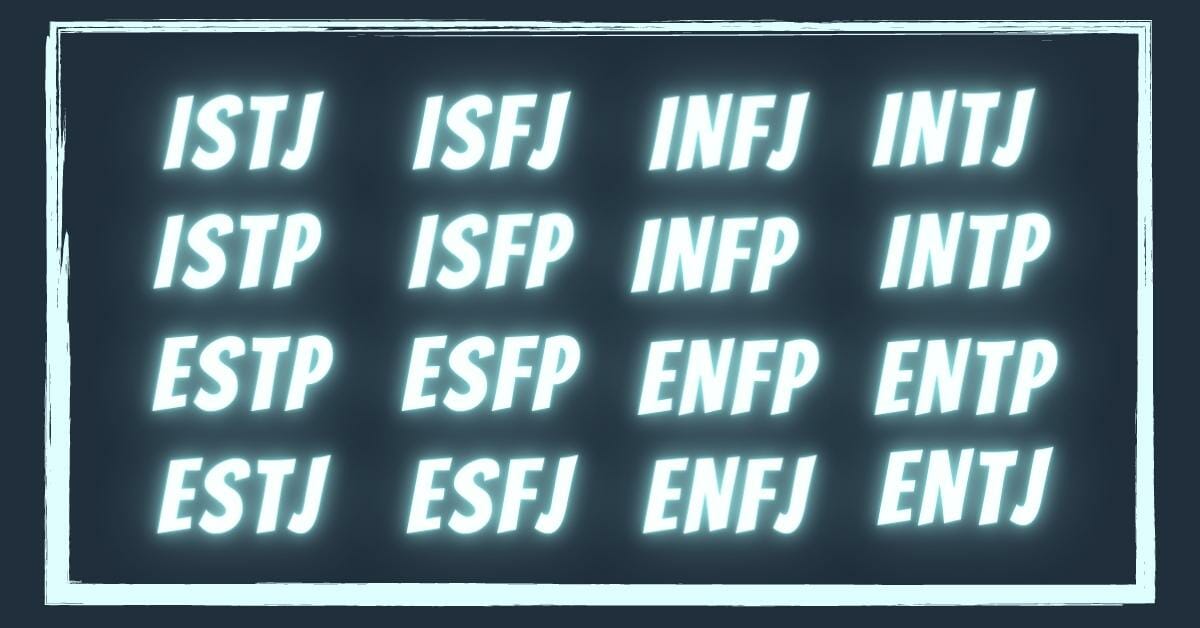 The four categories are extraversion or introversion, intuition or sensing, judging or perceiving, and thinking or feeling.
According to this theory, each person favors one trait from each category, resulting in 16 different personality types.
What Is The INTP Personality Type?
Logic, systems, and structure fascinate INTPs because they are philosophical innovators.
They are theory-obsessed and look for a general rule underlying what they observe. They seek to comprehend the complex yet resonant aspects of life.
INTPs are distant, analytical observers who sometimes appear unaware of their surroundings because they are engrossed in their own feelings and thoughts.
They spend a lot of time in their own minds, investigating ideas, drawing connections, and trying to comprehend how things operate.
Life is a continual investigation into the complexities of the cosmos for the Architect.
People tend to think INTP personalities are cold. But in reality, INTPs are extremely intelligent and have a calm demeanor.
What Does INTP stand for?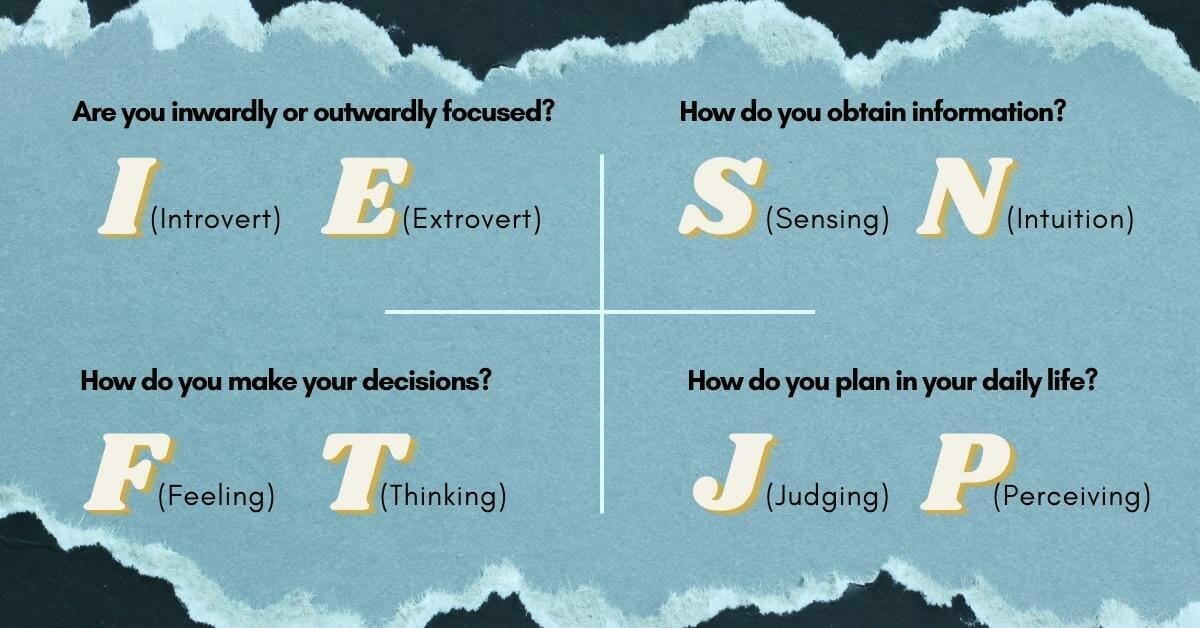 The INTP Personality Type stands for a person's need for solitude (Introverted), concentration on ideas and concepts rather than facts and specifics (iNtuitive), use of logic and reason in decision-making (Thinking), and preference for spontaneity and flexibility over planned and scheduled activities (Perceiving).
Because they intuitively grasp complicated systems, INTPs are frequently referred to as architect personalities. The INTP also goes by the following other names:
The Objective Analyst (MBTI)
The Logician (16 Personalities)
What Are INTP Personality Types' Strengths and Weaknesses?
| Strengths | Weaknesses |
| --- | --- |
| Amazing Analytical skills | Really challenging to get to know |
| Rational and Impartial | Being impolite at times |
| Kind and Devoted | Vulnerable to self-doubt |
What Anime Characters Are INTP?
Characters from INTP in anime and manga are frequently portrayed as bright, reserved young people who struggle to blend in.
Also, check out our list of anime recommendations for INTP personality type.
They frequently have a strong curiosity and a desire to learn, which might make them seem strange in their own societies.
INTPs are capable of in-depth thought and coming up with original answers to problems, despite their tendency to be shy and uneasy in social circumstances.
INTP characters in anime and manga frequently have to face the truth about their own intellectualism.
They may find this frightening because they are usually not used to being the center of attention. But it's through these difficulties that INTPs discover more about who they are and develop as people.
With this, today we will list 20 Famous INTP characters in anime world.
20. Lain Iwakura – Serial Experiments Lain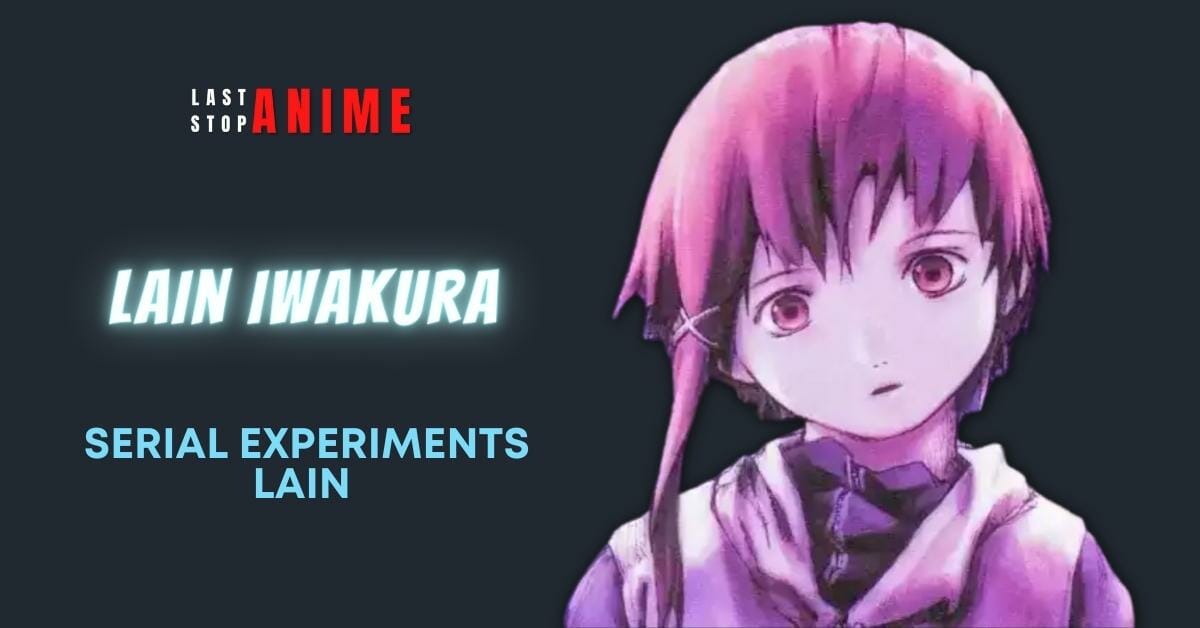 Number of episodes: 13
Number of seasons: 1
Genres: Drama, Mystery, Sci-Fi, Supernatural
An INTP anime character named Lain Iwakura and the main character of Serial Experiments Lain, join the ranks of early internet users who use Wired.
In the real world, Lain is shy and introverted, but online she is vibrant. Lain can be whatever she wants to be in Wired, and she quickly develops an addiction to it.
She starts noticing things that shouldn't be conceivable and starts to wonder what reality is really made of.
Lain is a difficult-to-understand character, but that's part of what makes her so fascinating. Lain seeks knowledge and the truth, just like an INTP, and she isn't afraid to challenge the status quo.
In typical INTP fashion, Lain is introverted. She developed unhealthy attachments as a result of her low self-esteem.
She feared losing the important individuals in her life. Lain became quite subservient to her friends as a result of this.
She found it awkward to communicate face-to-face. Additionally, she found it simple to communicate online.
She was obviously unsure of herself and lacked self-confidence. The simple fact that she was afraid of being rejected by everyone was proof of this.
19. Noriaki Kakyoin – Jojo's Bizarre Adventure
Number of episodes: 170
Number of seasons: 5 +OVA + Special
Genres: Action, Adventure, Supernatural
One of the main characters in Jojo's Part 3, Stardust Crusaders, is Kakyoin, arguably one of the most accurate portrayals of INTP in popular culture.
Kakyoin is a shy and subdued character renowned for his intelligence and stern demeanor.
The character's personality changes as the story go on, and Kakyoin is liberated from Dio's grip, despite first appearing vicious and icy, especially during his introduction.
Kakyoin had a lonely childhood and was born and raised apart from people; he now rarely hangs out with groups. The first group he voluntarily contemplated belonging to was Joestar.
He develops a lot more love for his allies while being fiercely loyal to them.
Aside from his demeanor, like a true INTP character, Kakyoin is quite analytical and perceptive under pressure, especially when he must move quickly against other characters who are just as strong.
18. Zeke Yeager – Attack on Titan
Number of episodes: 87
Number of seasons: 7 (Ongoing)
Genres: Action, Military, Mystery, Drama, Fantasy, Shounen
Zeke Jaeger is a very complicated character who embodies positive and negative INTP personality traits. He is an INTP inside out. He is a gunslinger and a rebel who lives life on his terms.
Zeke is clever, with the capacity to act quickly and devise plans of action, despite the fact that he usually rules with an iron grip.
Zeke Jaeger, who was first shown as a relentless and harsh guy with no compassion for his adversaries, is later revealed to be Eren's older half-brother.
He is the Beast Titan, born and nurtured in Marley. He later chooses to participate in the Paradis Island quest to seize the founding Titan's authority.
Zeke is a wonderful asset on the battlefield since he is highly analytical and has excellent strategic thinking.
Zeke is a very enigmatic figure who, despite being cool and collected, uses his analytical abilities to further his own ends at the expense of other people's lives.
When speaking their minds, INTPs are not scared to challenge authority. Zeke is a great example of this because he consistently questions authority and challenges norms.
Zeke is one of the best INTP anime characters because he can keep his cool even in chaotic situations.
17. Tomura Shigaraki – Boku no Hero Academia (My Hero Academia)
Number of episodes: 88
Number of seasons: 5 + 1 Movie
Genres: Action, Comedy, School, Shounen, Super Power
Tomura Shigaraki, is undoubtedly the most well-liked antagonist. He is calculating, wise, and irreverent, doing whatever it takes to eliminate "All Might" and demolish the world's symbol of peace.
In addition to his destructive Quirk, Shigaraki has a bright mind and a quick analytical aptitude that allow him to infer from watching his opponents in action their strategies and skills.
Shigaraki, although an INFP (generally known for their intolerance of aggression and obnoxious behavior), is one of the most problematic characters in the anime due to the traumas he experienced as a child.
He is also a corrupted INFP. Shigaraki is a despicable antagonist who wants to do far more than eliminate All Might and the other heroes. Shigiraki's true objective is to eradicate reliance on heroes.
According to Shigaraki, the only difference between heroes and villains who use violence is that heroes have supporters who applaud their use of force.
He thinks the world is out of harmony because of our reliance on (and idolatry) heroes.
16. Gowther – Seven Deadly Sins
Number of episodes: 96
Number of seasons: 4 + 1 ONA + 2 OVA + 2 Movies
Genres: Action, Adventure, Fantasy
The way Gowther unintentionally offends others with his logical calculations will probably strike a chord with INTPs.
Any INTP can identify with his analytical, speculative temperament and thirst for information and insight.
Unfortunately, he frequently makes mistakes while attempting to put his academic understanding into practice. Despite the obstacles, he perseveres in his efforts.
Gowther was troubled by the idea of living alone. His social abilities eventually improved.
He was even invited by the King to make things more fun. He learned how to be a better person while the aloofness persisted.
Gowther was unfamiliar with the idea of sugarcoating. He annoyed his friends because he was direct and honest. He was a logical thinker who took friendship very seriously.
15. Yu Ishigami – Kaguya-sama: Love is War
Number of episodes: 37
Number of seasons: 3 + 1 ONA + 1 OVA
Genre: Comedy
Yu Ishigami is a high school student from the world of Love is War who identifies as an INTP.
He is a reclusive, remote person who likes to keep to himself. But like a genuine INTP personality type, he also excels in school and has a strong mind.
Seeing right through people and their intentions, he doesn't hesitate to express his ideas, even when they are controversial.
Yu is an intriguing and deep character, despite not always being the most endearing. Yu is an example of an INTP who is pretty pessimistic about life.
The bluntness and sarcasm of INTPs can occasionally border on being callous. But Yu Ishigami has had a difficult history and a nice heart, which he frequently tries to guard.
14. Senku Ishigami – Dr. Stone
Number of episodes: 35
Number of seasons: 2 + 2 special + 1 ONA
Genres: Adventure, Comedy, Sci-Fi
Senku Ishigami is one hundred billionths of an INTP type. He plays Dr Stone, the story's science-loving hero.
Senku is a smart and resourceful individual who can always figure out a solution to any problem.
The world of abstract ideas and notions is one in which INTPs prosper. They are so frequently drawn to science and study for this reason.
They are constantly seeking to comprehend the workings of the world around them.
Senku's insatiable hunger for information inspires him to come up with creative solutions to problems. He is a level-headed type, self-assured INTP who motivates others to study.
However, Senkuu worked alone in a science lab from a young age. He conducted most of his early research on his own and analyzed his scientific trials.
13. Ranpo Edogawa – Bungou Stray Dogs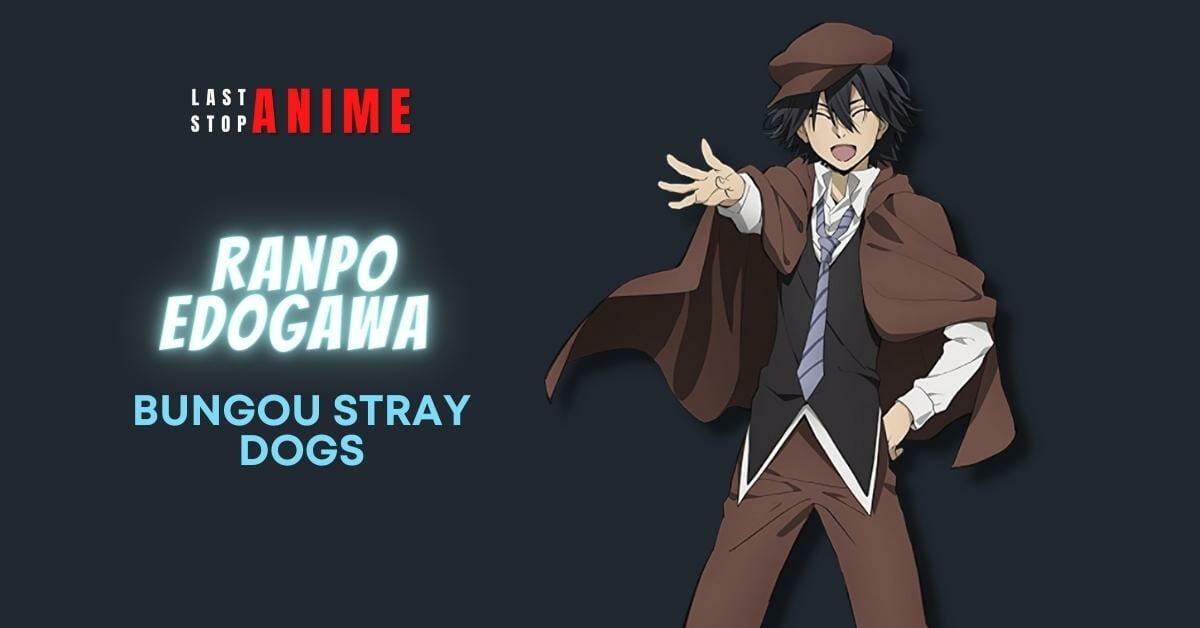 Number of episodes: 36
Number of seasons: 3 + 1 Movie + 1 OVA
Genres: Action, Comedy, Mystery, Supernatural
Ranpo Edogawa is one of the most loved characters in the Bungou Stray Dogs series.
He is a smart, odd investigator who frequently solves cases in unconventional ways. Additionally, he works alone or with his close friend and business partner, Atsushi Nakajima.
Ranpo is the type of person that is constantly reflecting, and he is not averse to expressing his thoughts or ideas. He also exhibits rebellious behavior and doesn't always abide by the law.
Although it can occasionally get him in trouble, it makes him a fascinating and distinctive person.
An excellent depiction of an INTP personality type is Ranpo. He is a logical thinker, autonomous and creative.
12. C.C. – Code Geass: Lelouch of the Rebellion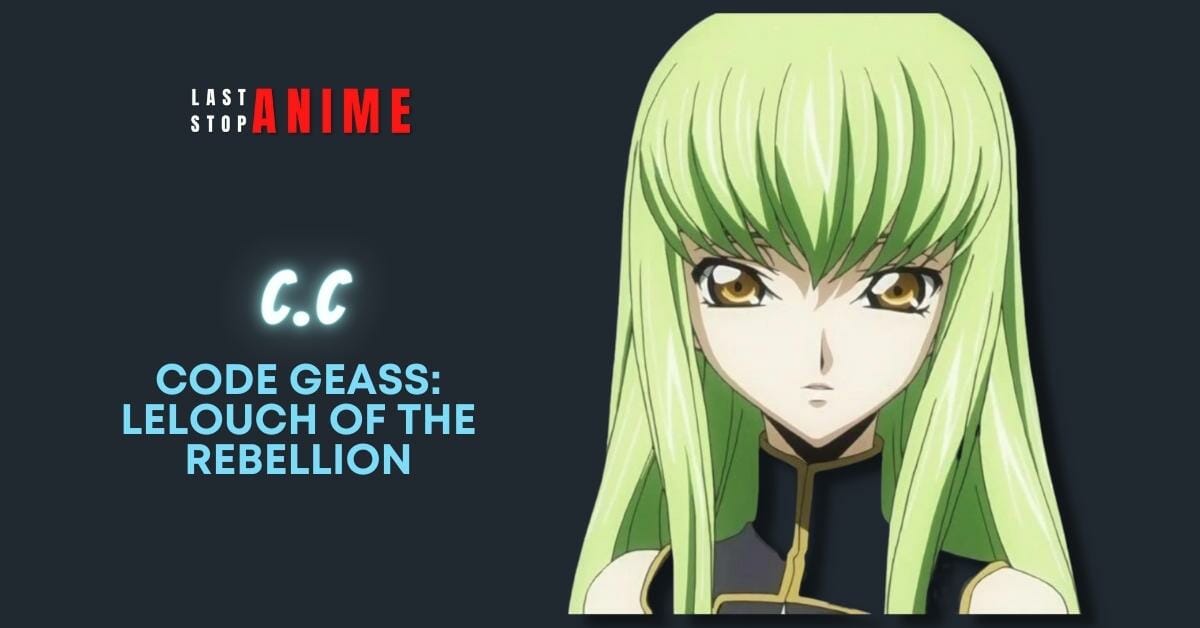 Number of episodes: 50
Number of seasons: 2 + OVA + Movies
Genres: Mecha, Military, School, Super Power, Action, Drama, Sci-Fi
This Code Geass INTP character, C.C., is also known as the Immortal Witch and belonged to an organization called The Black Lights that dubbed themselves the Heroes of Japan.
C.C. is known as the Immortal Witch because, given enough time, she possesses the power to recover from any wound.
Due to her tragic past, C.C. is an INTP personality type. She lacks empathy for others around her and is emotionally distant from them.
When Lelouch shows interest in her, she loses some of her coldness toward other people.
After being tricked by a nun, she is a young woman who attained immortality and the ability to bestow a Geass upon anybody. She can also bestow a Geass, as was already mentioned.
She also gives Lelouch Vi Britannia (Lelouch Lamperouge) the Geass so that Lelouch can seek vengeance for her mother's passing and make the world a better place so that her sister can live in peace. C.C., however, only wants to end her life.
C.C. consistently advises Lelouch throughout the series, pointing out her keen observation and analytical abilities in the disorderly and corrupt Code Geass universe.
She is self-assured in her abilities, does not take instructions from anyone—not even Lelouch—and carries on living her life as she pleases.
She continues to be by his side and only reveals her sympathetic and vulnerable side to him, even though she holds herself responsible for Lelouch's misfortune.
11. Saiki Kusuo – The Disastrous Life of Saiki K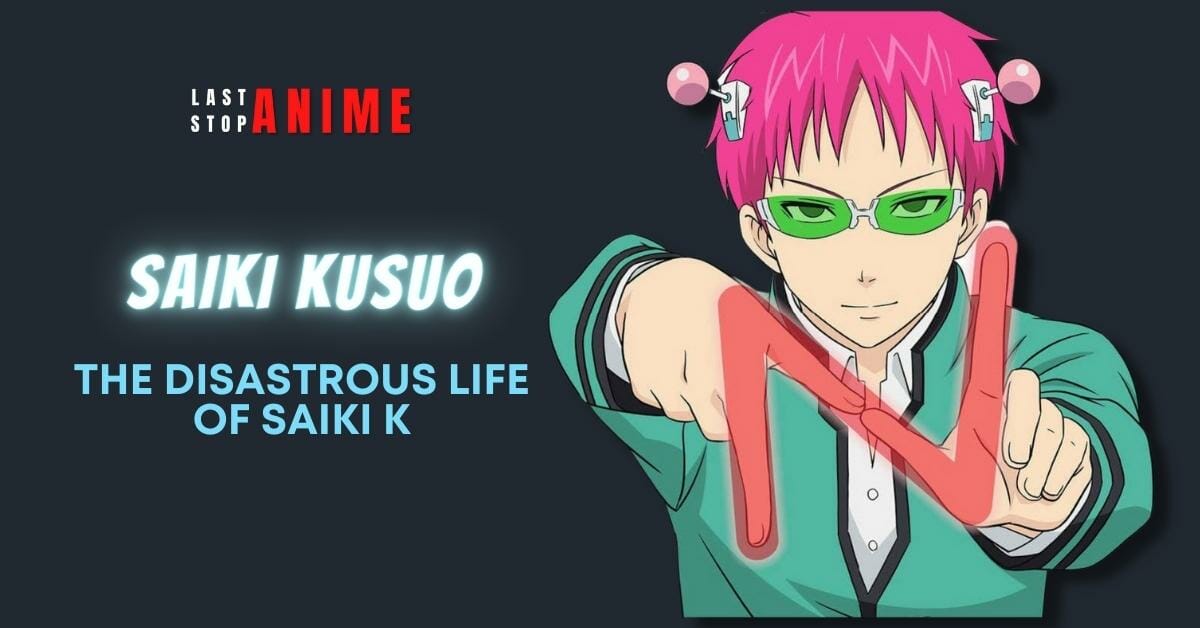 Number of episodes: 23
Number of seasons: 2 + ONA + Special
Genres: Comedy, Supernatural, Slice of Life
The main character of The Disastrous Life of Saiki K, Saiki Kusuo, possesses overpowering psychic powers.
It's hardly surprising that he is an INTP because he is arguably the sharpest INTP character in anime and manga.
He is thoughtful, reserved, and constantly aware of his surroundings. He is the kind of person that prefers to spend all of his time thinking about himself.
Saiki is constantly considering what might be and seeking methods to improve things. He is a little bit of a perfectionist. He has high expectations for both himself and other people.
Despite being an introvert, Saiki is a wonderful listener. He withdraws and adopts a solitary lifestyle after his powers are lost. Saiki is inventive and tries to seek out fresh approaches to problems.
10. Naofumi Iwatani – The Rising of the Shield Hero
Number of episodes: 38
Number of seasons: 2
Genres: Action, Adventure, Drama, Fantasy
Naofumi is one of the most compassionate characters in this series, even though he may appear cold and like a bad boy on the outside.
He perfectly demonstrates how smart people may be empathetic; they tend to demonstrate it more through deeds than words.
Naofumi approaches everything he comes across realistically, even though he sometimes seems unaware of other people's love advances.
Although others quickly misunderstand him for his impassive attitude, he is actually highly perceptive. He looks after his "slaves" so well that they frequently question whether he is actually their master.
Naofumi was really passionate about life. He now began to have doubts about everyone. His actions caused him to alienate sincere people.
The experience had a domino effect on his life, making him hostile. Iwatani concealed these emotions behind a cool demeanor. He never showed his anger towards females, which was brought on by Malty.
09. Nico Robin – One Piece
Number of episodes: 1030
Number of seasons: 1 + 8 Movies + 1 Special
Status: Currently Airing
Genres: Sci-Fi, Mystery, Horror, Psychological, Thriller, and Shounen
The archaeologist from the Straw Hats is possibly the best representation of an INTP in popular culture.
Robin has always been highly independent, sensible, and pragmatic, even if a bit too realistic at times due to having to fend for herself since a young age.
Even though she has been through her share of tragic events, Robin has learnt to rely on her friends and relax whenever it comes to being so stern, opening up more and more with her amusing and clever one-liners.
Having undergone remarkable character development, Robin is a voice of reason and logic which is open to even the most extreme idealizations and hypotheses, such as the existence of Skypeia, the sky island.
Robin is generally not overly emotional and doesn't express her emotions all that much. Yet, she is still a highly well-resolved INTP who is both mature and healthy.
The most collected of the Straw Hat Pirates is Robin. In contrast to the others, she places a high value on Luffy.
She finds his actions amusing. She constantly has Luffy's back, alongside Zoro's. Robin is calm and steadfast no matter the circumstances. She is regarded as a mother figure by many because of this.
Nico is intuitive and can foresee horrible things coming before they actually do. She will warn the other crew members that something will happen. Everyone is terrified by her terrible details.
08. Kisuke Urahara – Bleach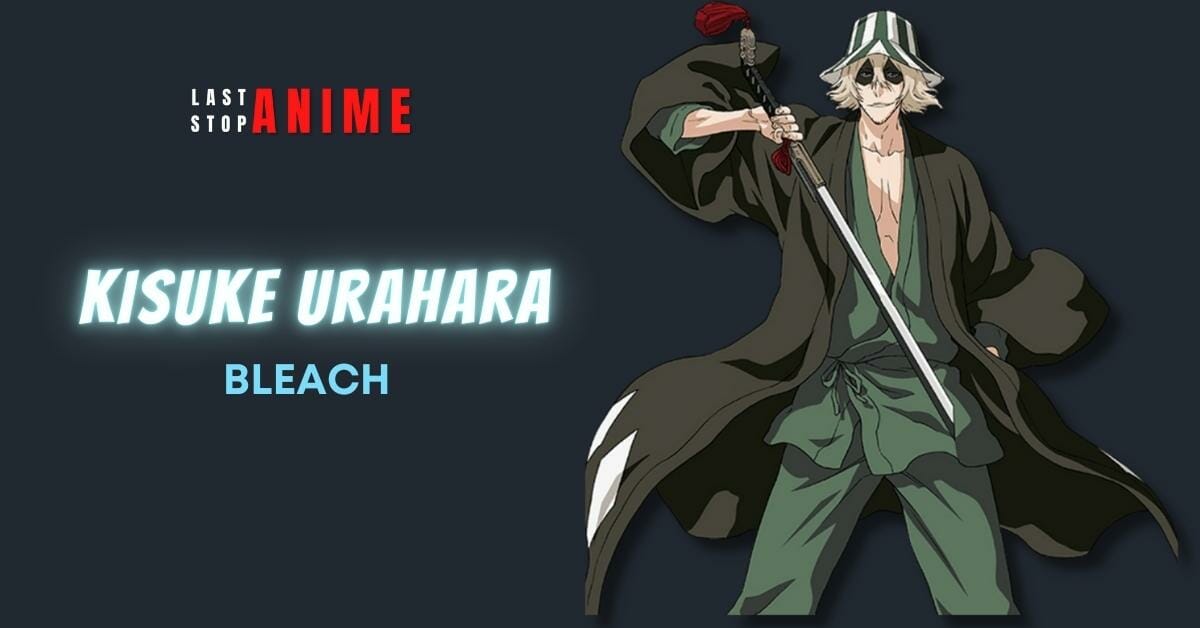 Number of episodes: 366
Number of seasons: 16
Genres: Action, Adventure, Comedy, Super Power, Supernatural, Shounen
Urahara is intelligent and realistic, skilled at gathering information and taking advantage of small talk to outwit his adversaries. Bleach depicts a change in Urahara's life.
While every INTP verbalizes their emotions to some extent, Urahara does not. The founder of the S.R.D.I have a relaxed manner and a quiet, restrained nature.
He cherishes his time alone very highly. The former captain is somewhat cryptic regarding his plans and objectives; he isn't the kind of person to reveal his ideas immediately, leaving others around him in the dark about the former's motivations.
Urahara is a character who, like most INTPs, detaches himself from emotion when necessary, coming out as lacking empathy for others.
One quirk is that, despite being distant and forgetful, Urahara doesn't necessarily dislike being around others; rather, he prefers to stay in the background rather than the foreground, maintaining his status as an outstanding INTP.
During his formative years, he was reserved, fearful, and shy. Although he had leadership experience, he wasn't always confident in it.
Urahara shares the INTP personality type's tendency to prefer solitude; he is more comfortable running his own life than taking charge of others.
But as he develops and puts his wide range of skills to the test, Urahara eventually advances to the rank of captain and becomes the S.R.D.I.'s first president.
Despite his generally upbeat demeanor, Urahara can often be ironic. He has a never-ending thirst to follow his passion.
Urahara is aware of everything that is happening. He makes use of this knowledge to do his tasks. He has one of the sharpest minds around.
07. Ray – The Promised Neverland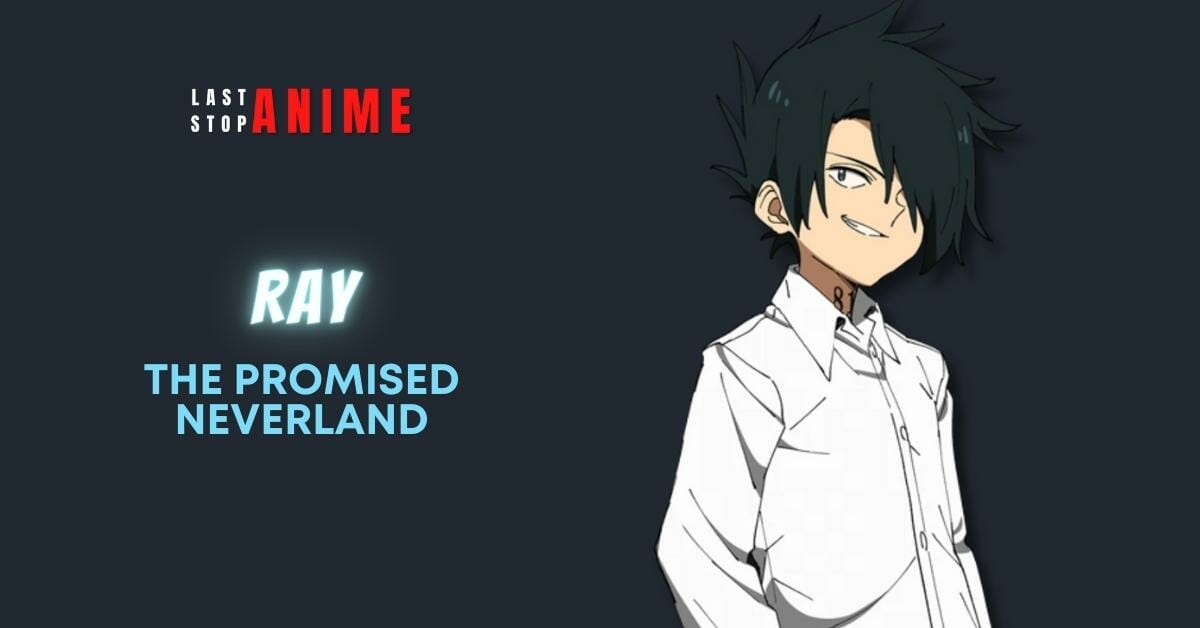 Number of episodes: 23
Number of seasons: 24
Genres: Action, Adventure, Comedy, Super Power, Drama, Fantasy, Shounen
INTPs strive for insight and knowledge. They are self-aware and yearn for mental curiosity.
They enjoy looking at all angles of a situation and following their ideas wherever they may go. INTPs are frequently reserved, wanting to think things through rather than discuss them.
Ray was the first child to comprehend what Isabella was doing with the kids. Ray is constantly asking questions and seeking clarification. He is intelligent and curious.
Like a true INTP, he enjoys spending time alone thinking about important concepts and loves to learn new things. Ray is an excellent problem-solver as well.
He enjoys figuring out how things function and is rational and analytical in nature.
06. Manjirou Sano / Mikey – Tokyo Revengers
Number of episodes: 24
Number of seasons: 1
Genres: Action, Drama, Supernatural
Manjirou has a logical mind and enjoys finding solutions to issues in Tokyo Revengers. INTPs are enquiring people who want to know the truth. Mikey is striving to find knowledge and explore his surroundings.
He is reflective and quiet, yet he is also an excellent listener. He's the boss of the Tokyo Manji Gang, and he always looks out for his pals and wants them to be happy.
But he does enjoy making jokes and pulling practical jokes on people.
Since Mikey is a logical thinker and emotionally indifferent, he can commit crimes without feeling guilty.
He does, however, have a soft place for kids and pets. He is also steadfastly devoted to his friends.
05. Kozume Kenma – Haikyuu!!
Number of episodes: 87
Number of seasons: 5 + 4 Movies + 2 OVAs
Genres: Comedy, Drama, Sports
INTPs tend to be more intellectual than athletic. Despite not having the ideal physical attributes for volleyball, Kenma's INTP mind undoubtedly aids him on the court.
He can strategically evaluate his opponents by seeing patterns and making guesses, which frequently results in his winning the game for his team.
Kenma dislikes idle chitchat and small banter. Like those of the INTP personality type, he likes long talks about life, the cosmos, human nature, and everything.
Kenma is a hermit who isn't really interested in others but isn't a social misfit. He has no interest in social relationships. Kenma enjoys spending time alone or with a select few close friends.
04. Killua Zoldyck – Hunter X Hunter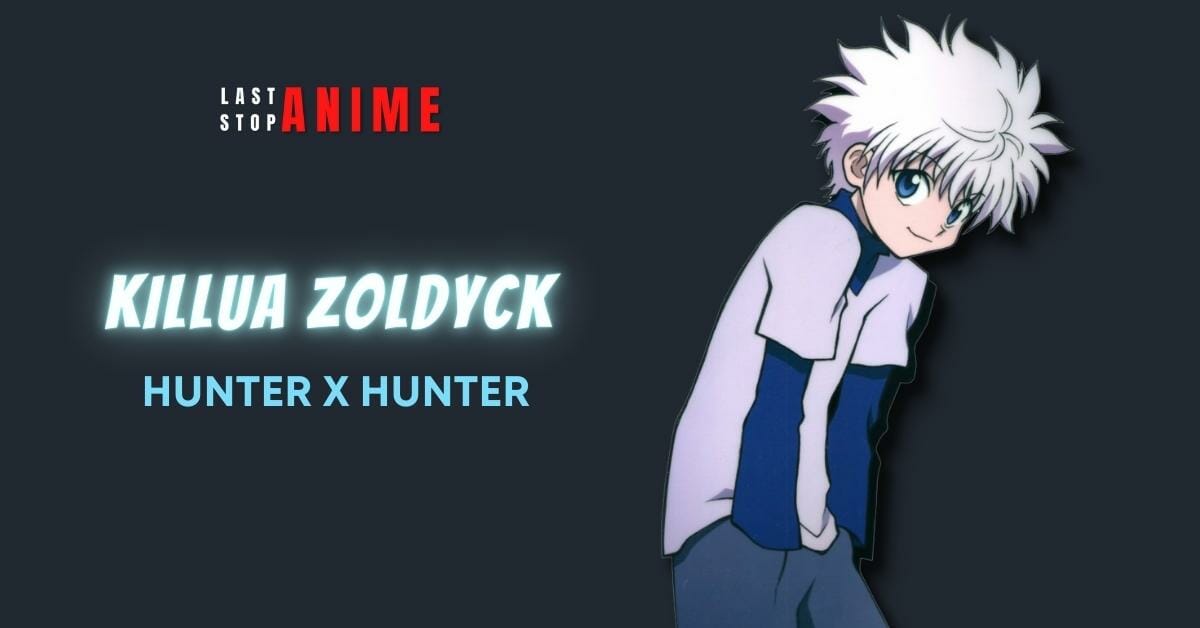 Number of episodes: 148
Number of seasons: 1 + 2 Movie + OVAs
Genres: Action, Adventure, Fantasy
Like Killua, Intp anime characters are among the most rational and analytical personality types.
Killua is frequently referred to as the group's "brains" since he can always be counted on to come up with a strategy or fix any issue.
Additionally, he is a keen observer who frequently discerns people's true intentions.
Killua is typically quite reasonable and rational while making decisions. He doesn't want to take chances and likes to think things through thoroughly before acting.
He's a brilliant strategist and carefully considers the next few moves.
Even though he presents a calm exterior, Killua struggles to cope with emotionally trying situations; he frequently loses it when his best friend, Gon, is in danger.
Despite his emotional scenes, Killua nevertheless maintains a cool and menacing demeanor when necessary, particularly when he needs to prove his value as a fighter (or assassin) or stand up for the people he is fortunate enough to call friends.
03. Kakashi Hatake – Naruto Shippūden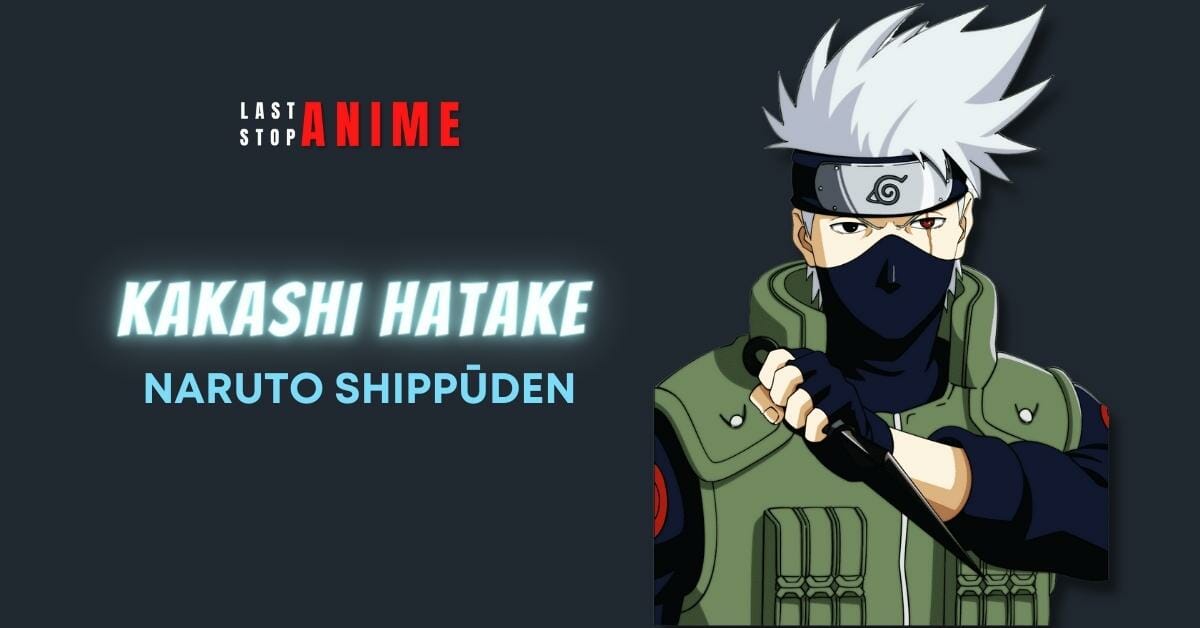 Number of episodes: 500
Number of seasons: 1 + 6 Movies
Genres: Action, Fantasy, Adventure
One of the best INTP anime characters from Naruto is Kakashi Hatake. In the well-known anime series Naruto, he serves as Team 7's captain.
Kakashi is a skilled and knowledgeable ninja who constantly plans ahead. He also tends to be a bit of a loner and likes spending time alone.
Kakashi is composed and cool, yet he doesn't hesitate to act when needed. Kakashi, like most INTPs, is a brilliant strategist who constantly seeks new approaches to enhance his squad's performance.
He prefers to consider all the possibilities of his idea before determining how to proceed. He has an unusual thinking process, one of the qualities that make him a fantastic leader.
Although INTPs dislike having to shoulder responsibility, Kakashi has demonstrated that he is more than capable of guiding his team to success.
02. Pieck Finger – Attack On Titan
Number of episodes: 87
Number of seasons: 7 (Ongoing, season 3 is divided into 2 parts, season 4 (the final season) is divided into 3 parts)
Genres: Action, Military, Mystery, Super Power, Drama, Fantasy, Shounen
The most famous female INTP anime character on the list is Pieck Finger.
As an INTP anime character, Pieck is a perceptive, knowledgeable person who is always planning ahead.
She has no trouble thinking outside the box before returning to her own logic to find the finest answers.
Like other INTP characters, Pieck uses her reasoning to come to her conclusions while being composed and in control.
Pieck is undoubtedly more social than the average INTP. She is also friendly and compassionate, but that does not qualify her as a feeler. She is still fundamentally an INTP personality.
01. L Lawliet – Death Note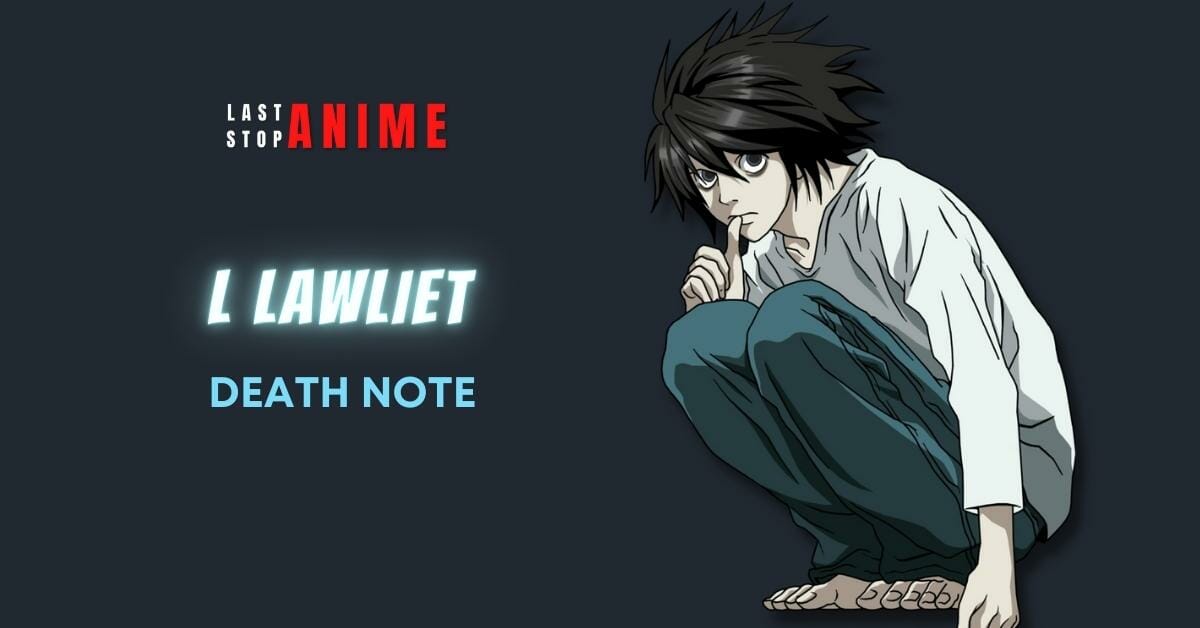 Episodes: 39
Number of seasons: 1 + Special
Genres: Supernatural, Suspense
At the top spot, we have the antagonist of Death Note and probably the most famous INTP anime character on the list.
Yes, we know, we wrote the antagonist since Light Yagami (INTJ Personality) is the protagonist, and L is automatically the series' antagonist.
The INTP personality type has a strong desire for learning and is always looking for fresh insights. They are also quite skilled at comprehending the operation of complex systems.
They can address issues really well because of this. In the series, L is a detective who solves crimes, and we know his sharp mind and a strong sense of justice.
Lis is an extremely logical thinker who frequently can discern details others miss. He is also very analytical, impartial, and rational as an INTP.
He has a keen eye for detail and likes to spot patterns and puzzles. L led the Kira investigation team.
L also hates dependence on others and being controlled by anyone. He is pretty independent and loves being in charge of his own life.
In Death Note, L is a mysterious character whose genuine intentions are frequently mysterious. We do, however, know that he will take any necessary steps to see that offenders are prosecuted.
Other INTP Anime Characters:
Tsuyu Asui "Froppy" – Boku no Hero Academia (My Hero Academia)
Ginko – Mushishi
Toge Inumaki – Jujutsu Kaisen
Franken Stein – Soul Eater
Gintoki Sakata – Gintama
Haruhi Fujioka – Ouran Koukou Host Club (Ouran High School Host Club)